When House Beautiful suggested we visit the studio of celebrated porcelain artist Vladimir Kanevsky (who Charlotte Moss chose to feature in her guest-edited November issue), Susanna Salk and I had no idea we would be heading to Fort Lee, New Jersey. But a quick trip over the George Washington bridge and we were immediately immersed in the otherwordly beauty of Vladimir's oeuvre, where nature comes alive through his exquisite creations. It is no wonder that luxury shops and top tastemakers around the globe collect his work. Join us as Susanna goes behind the scenes with Vladimir to get a glimpse of his artistic process and inspiration.
Although trained as an architect, Vladimir professes to a life-long love of botanics. Starting with a tableware project for designer Howard Slatkin's former NYC shop over twenty years ago, his work found an instant audience. He moved on to flowers and it was actually Charlotte Moss who purchased his first lily of the valley.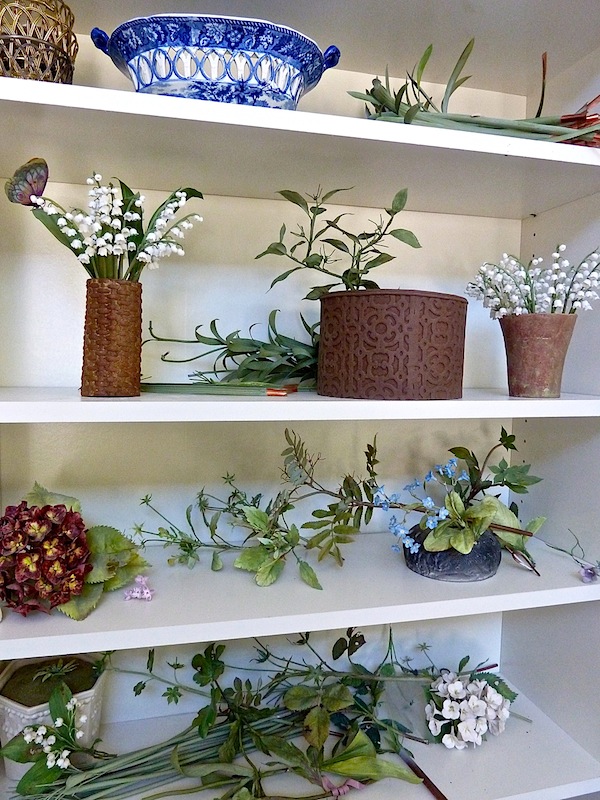 Since then, design icons and style makers from Oscar de la Renta and Carolyne Roehm to Deeda Blair and the late Alberto Pinto all became collectors. Pinto, who discovered Vladimir in Paris (he sells to Dior there), commissioned an entire table service, a piece of which Vladimir showed us below.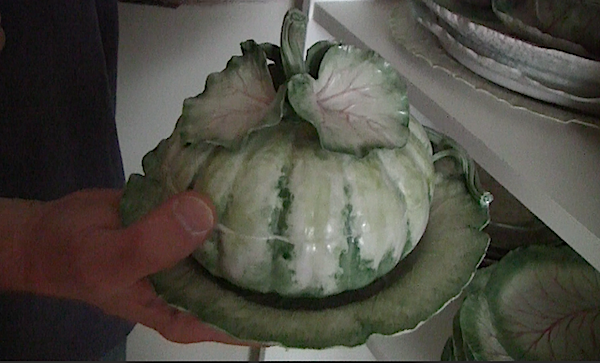 Vladimir finds inspiration everywhere – from past and present, art and nature, from his backyard to around the world. He often visits the NY Botanical Garden or the Metropolitan Museum, sketchbook in hand, formulating ideas, such as the structure for a table service, below.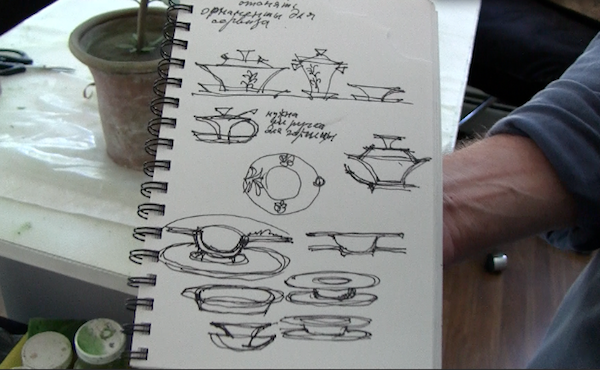 But technology is part of the process as well. Here Vladimir works on the details of a porcelain embellished mirror for Charlotte.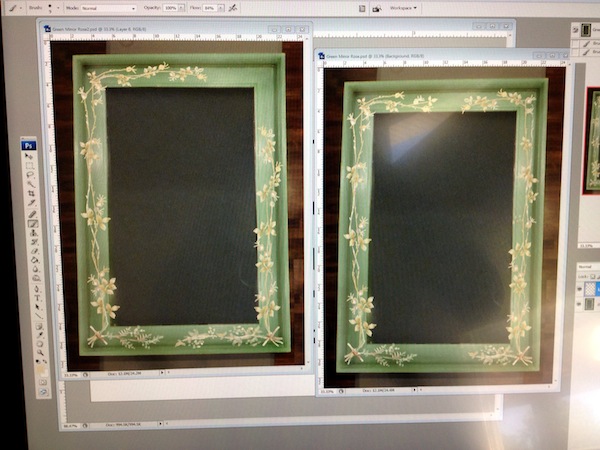 But it is his remarkable flowers that have brought him fame. Meticulous research and painstaking execution bring life and vitality to his work. It is a marvelous melding of realism and artistic interpretation,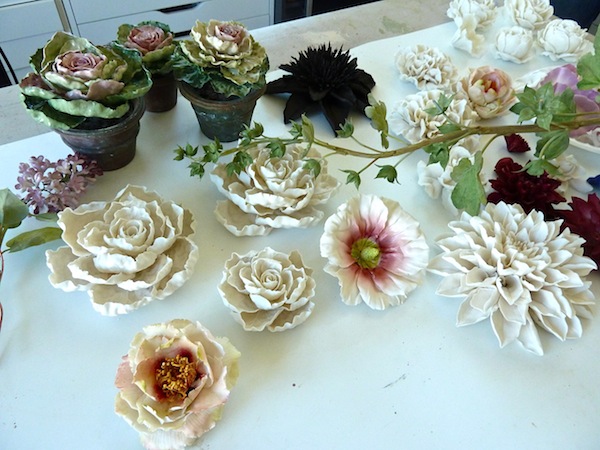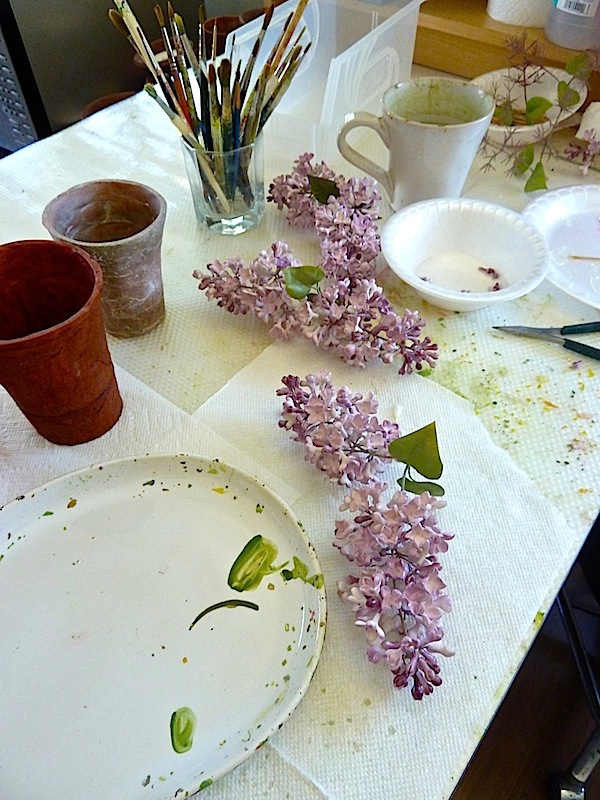 with magnificent results, such as Charlotte's lovely lilacs, below,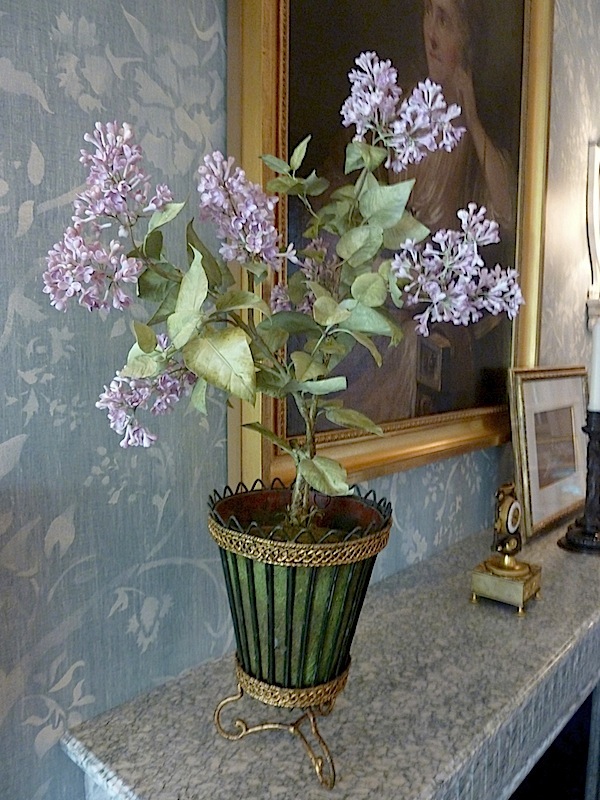 or these heavenly hyacinths.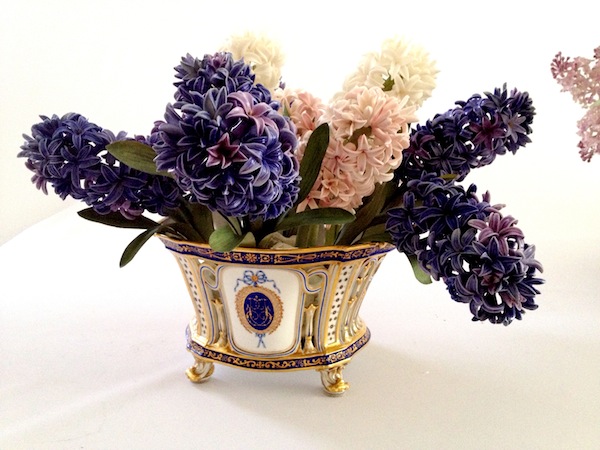 Major exhibitions, on top of his regular workload, have been keeping Vladimir working 24 hours a day, with wife/manager Edita assuring the creative process progresses smoothly. A collaboration with historic porcelain manufacturer Meissen yielded a limited edition of "eternal flowers" for the 300 year old company. And a large upcoming show in Moscow will include, among other pieces, the artichoke table service featured in the video. But of course Vladimir had time for Charlotte, a long time patron, who commissioned a special project for her House Beautiful November issue (national on-sale date October 22), bringing together her love of flowers, art, food and history. It's one more layer to the art of living!