To preview the upcoming November House Beautiful, last week a small group was invited to a lovely breakfast at Charlotte Moss' elegant townhouse. Charlotte, with Newell Turner and Shax Riegler, shared some sample spreads and background on the issue.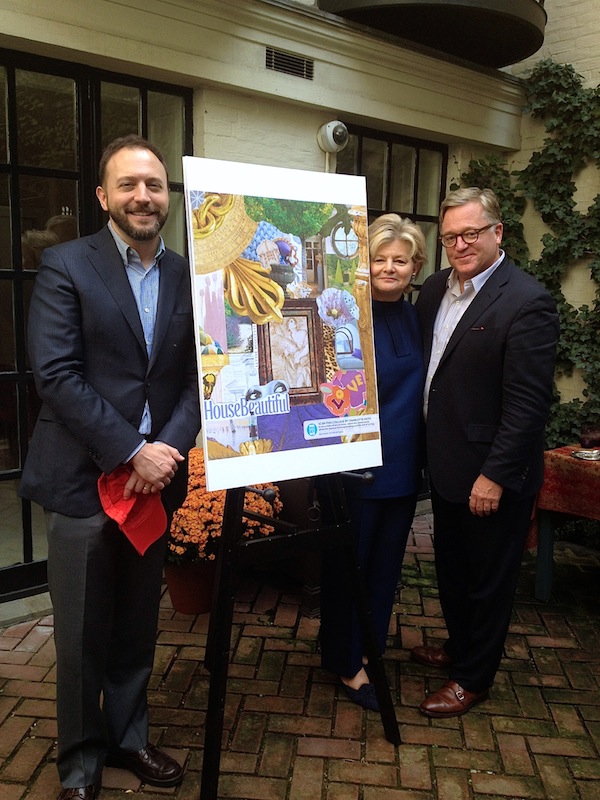 Charlotte's "Art of Living" issue encompasses many of the themes she is passionate about. Adamant that creating a beautiful home is just the beginning, Charlotte shares tips and advice on how to make spaces inviting and livable on every level. She feels a home should support all the senses, so there are sections on scent, music, food and wine, books and more. And of course chez Charlotte is the proof in the pudding. From the moment you enter, it is a visual, sensuous treat.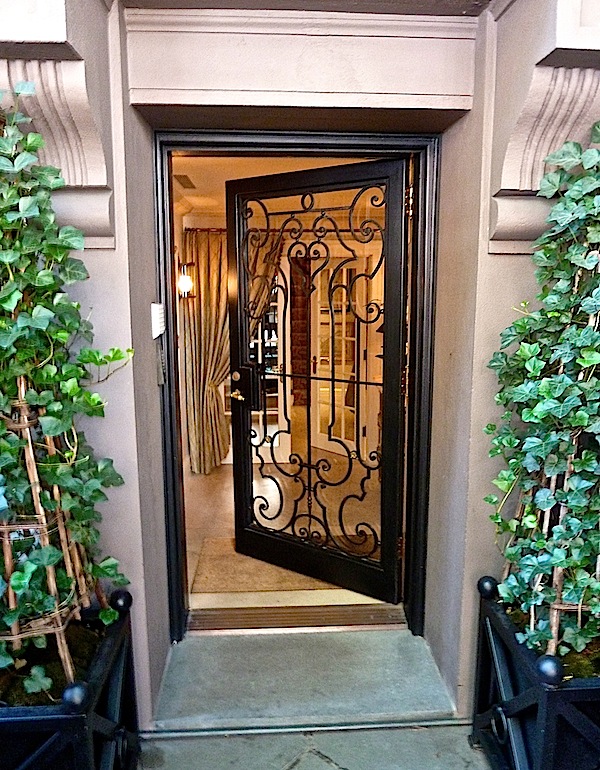 Every detail was worth lingering on, from the linens and serving utensils in the dining room to the amethyst cut crystal water glasses below. Happily it was a beautiful day and we were able to sit in her splendid back yard and enjoy a lovely repast.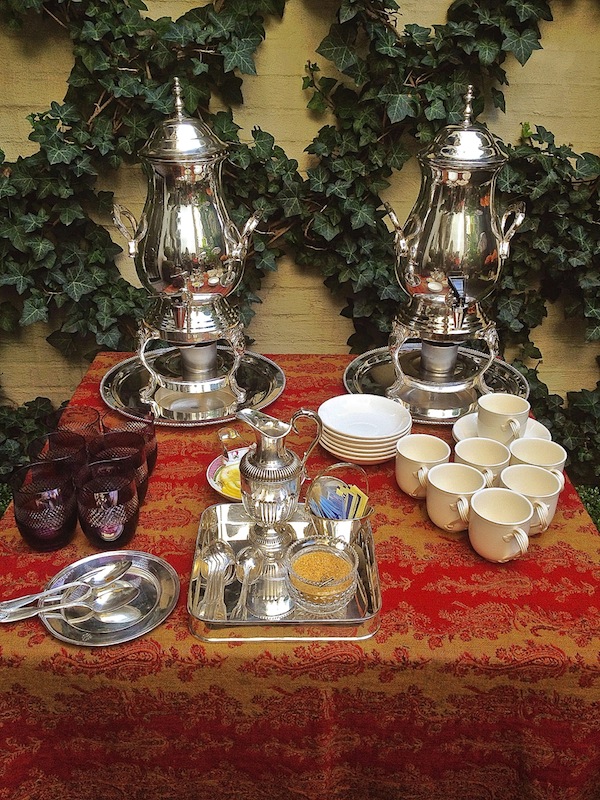 The issue is chock full of wonderful chapters, from a special dinner at Monticello, where Charlotte sits on the board, to amazing bespoke fragrance stories, to bonus content that will be available online, including an entertaining playlist, great wine suggestions and Susanna's and my videos. But the best surprise was the incredible swag bag we were presented with upon departure.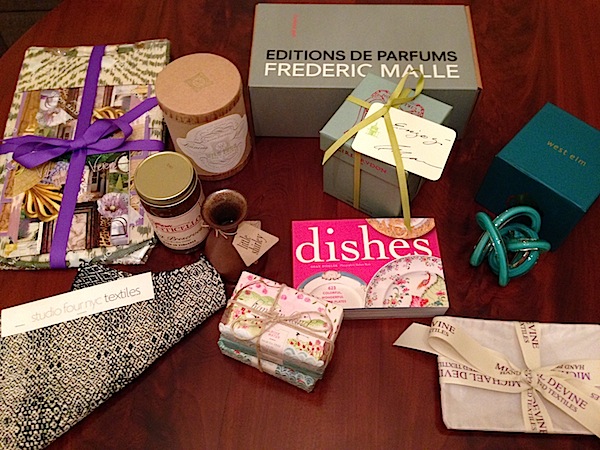 With donated samples from companies and products featured in the issue, it was like a mini-Christmas all carefully wrapped in a wonderful Baggu bag large enough for weekend ventures. Many of the items are included in a "gifts that give back" section, adding an extra compelling component to holiday shopping. The adorable Little Shirley Vase from Material Good gives ten percent of profits to community programs and the beautifully packaged Hand in Hand soaps are not only sustainable but for every product purchased, they save 50 square feet of rainforest and donate 1 bar of soap and 1 month of clean water to a child in the developing world. West Elm donates $5 of the purchase price of each hand-blown Glass Knot paperweight to St. Jude Children's Research Hospital.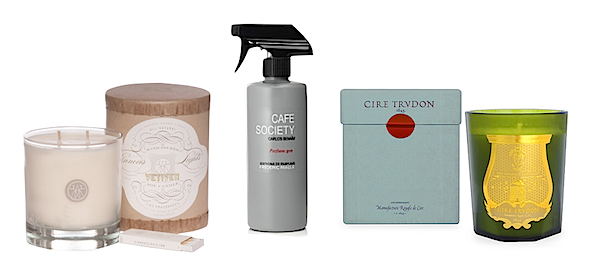 Fragrance items included luxurious candles from two favorite sources – Cire Trudon and Linnea's Lights. Cult favorite Frederic Malle is high on Charlotte's list and I am currently obsessed with the fabulous perfume gun that was included. My office is now an olfactory scentsation! Any of these fragrant options would make sure-to-be-appreciated hostess or holiday gifts.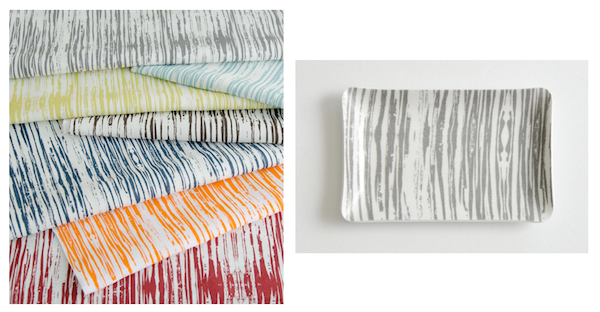 For chic desk or bedside organization Charlotte generously added her own custom "Aide-Mémoire" that is ready to hold inspiring photos and clippings. And Michael Devine, whose truly divine new china for Marie Daage is featured in the issue, donated a stylish cell phone tray in his Thomas fabric pattern.
Shax included a copy of his charming tabletop compendium, Dishes. Studio Four shared its beautiful handwoven Congo chenille in my favorite indigo and I'm going to have to hide the jar of fig preserve from Monticello. All this and so much more is coming in the November issue soon! You won't want to miss a page.