Charlotte Moss is a woman of innumerable interests and talents, impeccable taste and boundless energy, all evidenced voluminously on her site. With a thriving design business, multiple licensed collections for everything from fabric and furniture to fine china and decorative art, she is also a sought-after speaker, the author of eight design books, a contributor to the Wall Street Journal on a wide range of topics and an active philanthropist. But Charlotte's priority is actually living the life she champions and her favorite way of documenting her diversions and dreams and of capturing precious memories is to create scrapbooks, an activity celebrated in her most recent book, A Visual Life. Susanna and I were thrilled to recently visit Charlotte in her beautiful 1920's New York townhouse to learn about her passion and process. Join us for a morning full of insights and inspiration.
I am always impressed by the depth and breadth of knowledge Charlotte has on such a wide range of subjects. From art and design to photography, gardening and travel, she has an insatiable lust for a life well lived, one filled with style and substance. Like her scrapbooks, her house abounds with delicious visual moments, chronicling her countless collections and interests.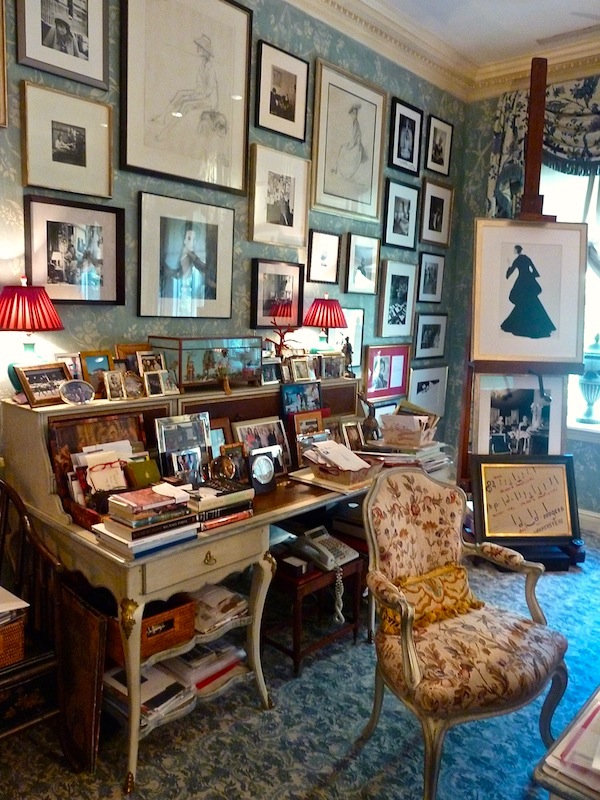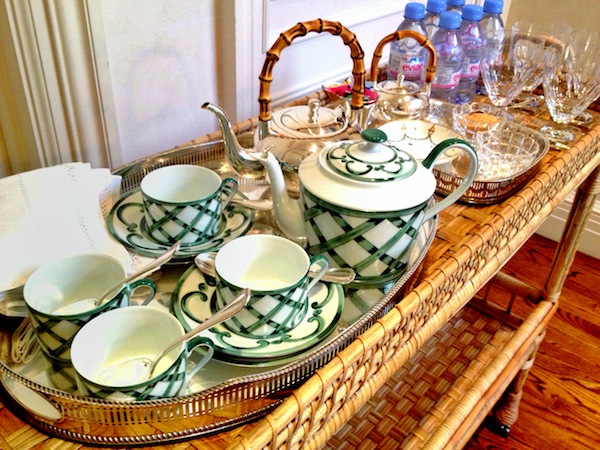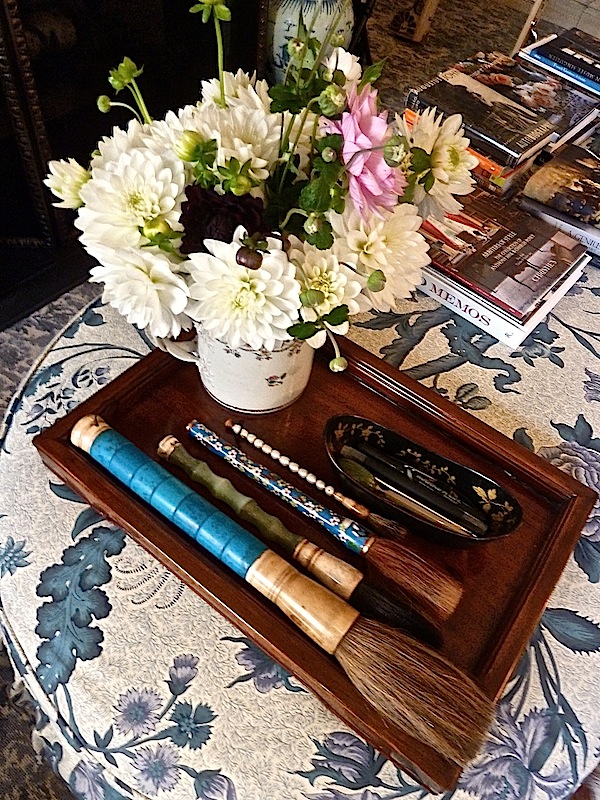 So it came as no great surprise that House Beautiful tapped her to be the next "pop up" guest editor for their November issue. When Newell Turner (Hearst Design Group Editorial Director) and Shax Riegler (House Beautiful Executive Editor) discovered we were planning a video celebrating Charlotte's love of scrapbooking, they suggested we coordinate it with her upcoming issue. Themed "The Art of Living," the magazine will include special sections covering many of Charlotte's favorite subjects and even features a second cover, below, illustrating her prodigious scrapbooking talents.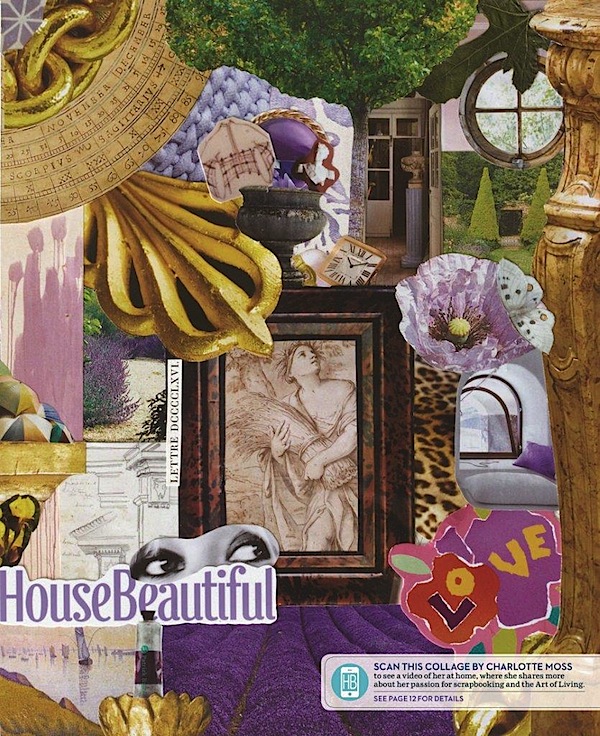 Newell and Shax then proposed that we also visit Vladimir Kanevsky, one of Charlotte's favorite artist/artisans, whose work is highlighted in the issue. Debuting as our first "In the Studio" video, be sure to stop back for the launch here on Thursday.  And when the November House Beautiful hits the stands (national on-sale date is 10/22), we are excited to share that you will be able to use the free HB connect app to access both videos directly from its pages with your smart phone or tablet!