Thank you to those who checked in during my absence here. Delighted to be missed and you will (I hope) be happy to know that I have been busy working on new projects. This past week, Susanna and I were on a few adventures in Los Angeles and beyond. Our first shoot was in Santa Barbara so, on the recommendation of designer Madeline Stuart, who we were visiting there, we took the double-decker Amtrak Surfliner up the coast. Even leaving from LA was a treat, as we departed from the majestic Union Station.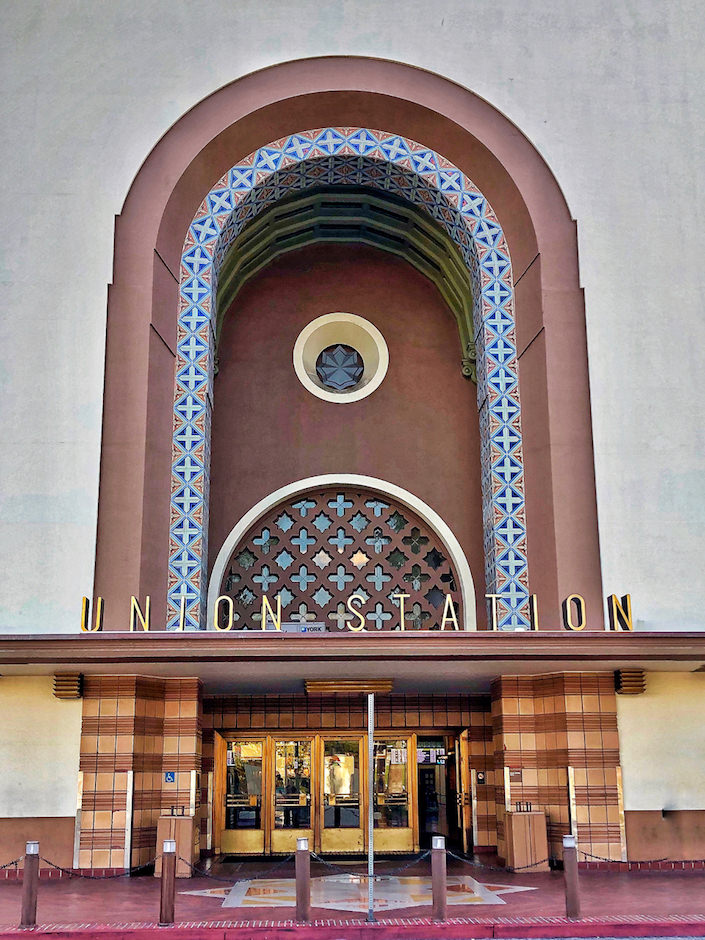 Built in the 1939 for $11 million, the station is an architectural gem in what has been coined Mission Moderne style – a melding of Spanish Colonial, Mission Revival and Art Deco. It's a shame train travel has somewhat lost its allure in the states, because leaving from a station such as this sets the tone for any upcoming trip and certainly beats the stress of the airport. Thank goodness it has been designated a Los Angeles Historic-Cultural Monument and placed on the National Register of Historic Places so that it won't suffer the same fate as such masterpieces as the McKim, Mead and White Penn Station!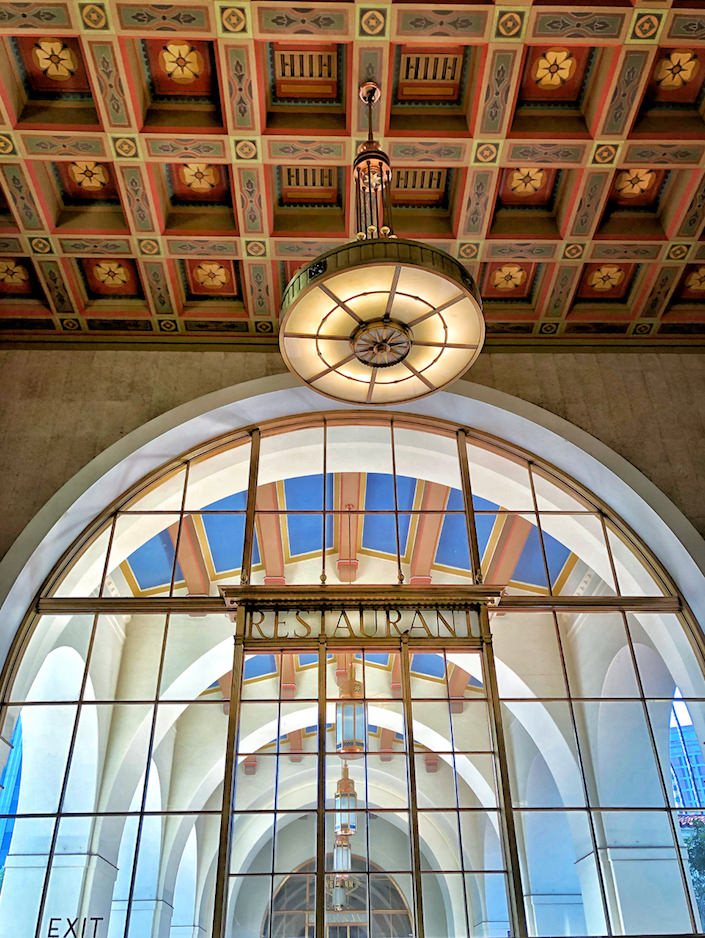 Arriving in beautiful Santa Barbara, Madeline kindly took us on a mini tour around town including the spectacular County Courthouse. Built in the late 1920's, the Spanish Colonial Revival style structure was designed by San Francisco architect William Mooser III.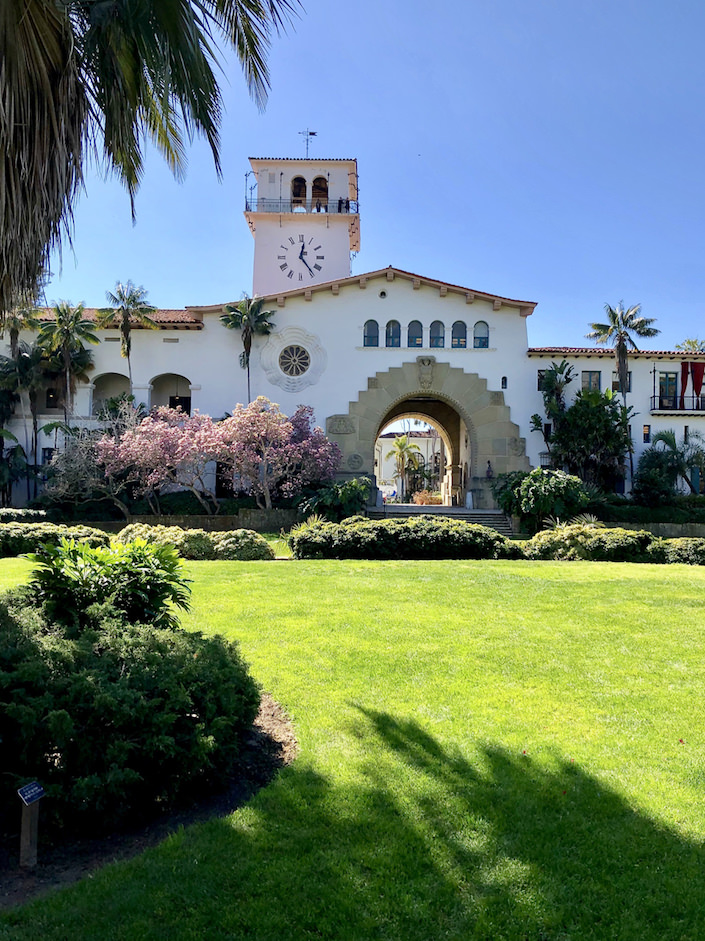 After the famous 1925 earthquake, Santa Barbara went to great pains to ensure its architectural heritage was maintained while they rebuilt and a Historic Landmarks Commission continues that mission. The Courthouse, now a National Historic Landmark, was part of that rebuilding process and recently has been carefully restores. The interiors are filled with incredible tilework but the centerpiece is the magnificent Mural Room with walls painted by artist Dan Sayre Groesbeck, who went on to work for Cecil B. DeMille with art featured in over 20 films including Gone with the Wind. The incredibly detailed ceiling was painted by John B. Smeraldi, who was also responsible for the ceiling in LA's Biltmore hotel as well as many other projects.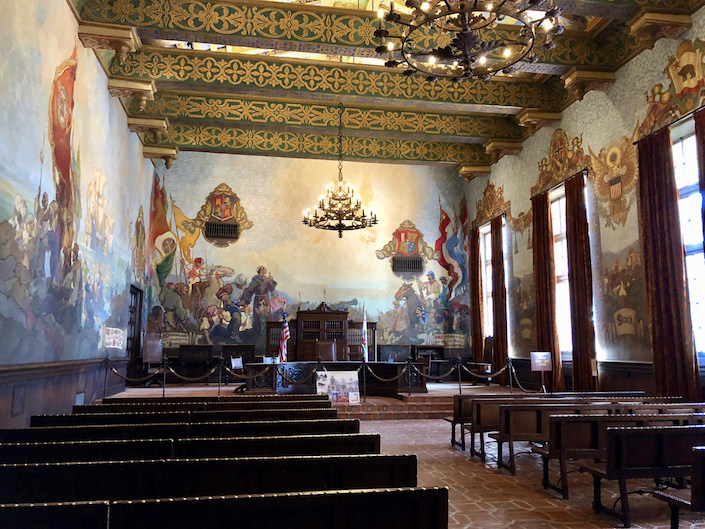 We were delighted to visit Madeline's charming Santa Barbara home, Casa Caserio, which after an extensive renovation is now the perfect weekend retreat. Every inch is carefully considered, brimming with personal and edited collections.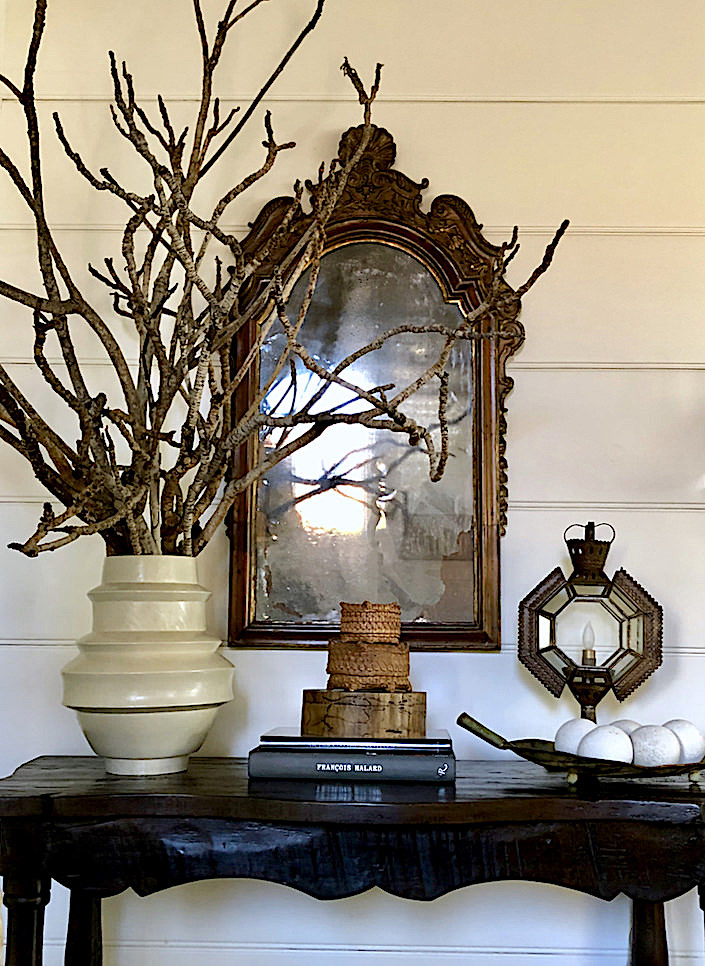 Below, Mr. Peabody enjoying the afternoon light in the living room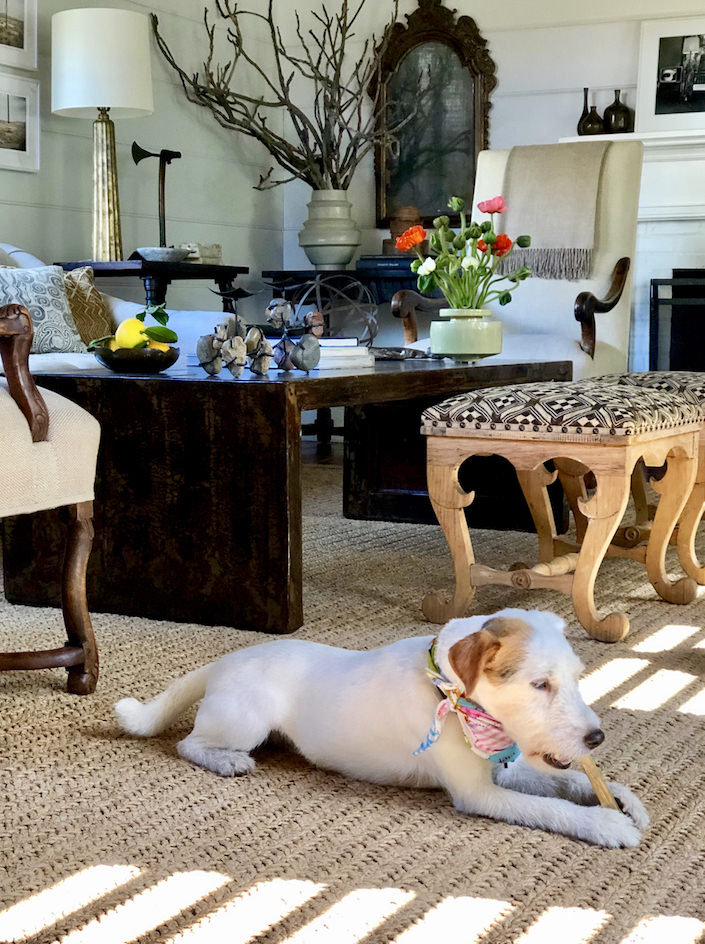 and a stroll in the enchanting backyard garden.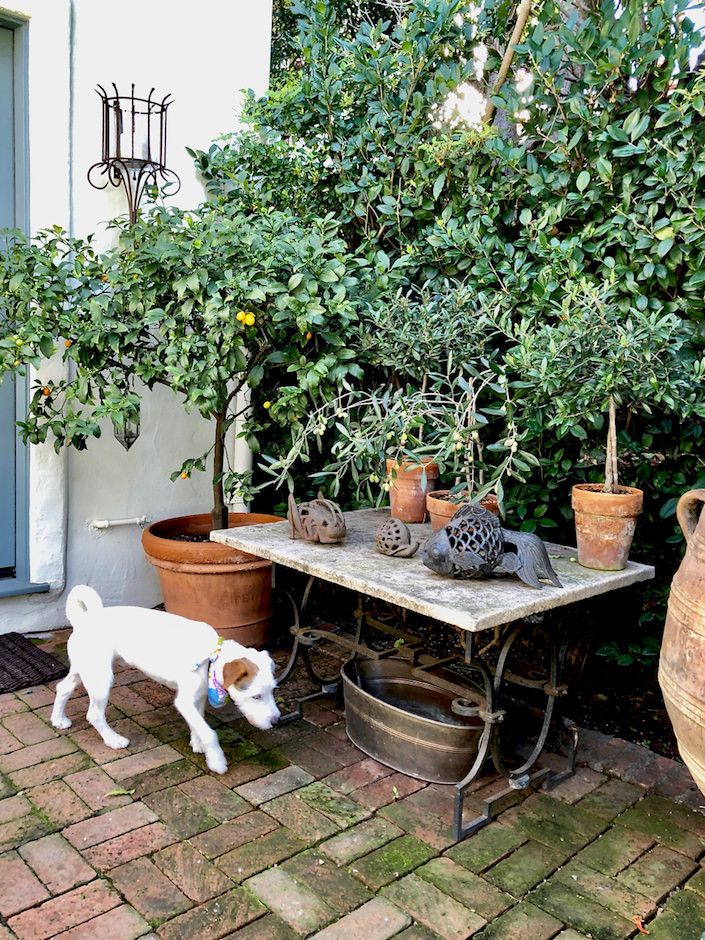 Our next shoot took us to Suzanne Rheinstein's iconic Hancock Park home.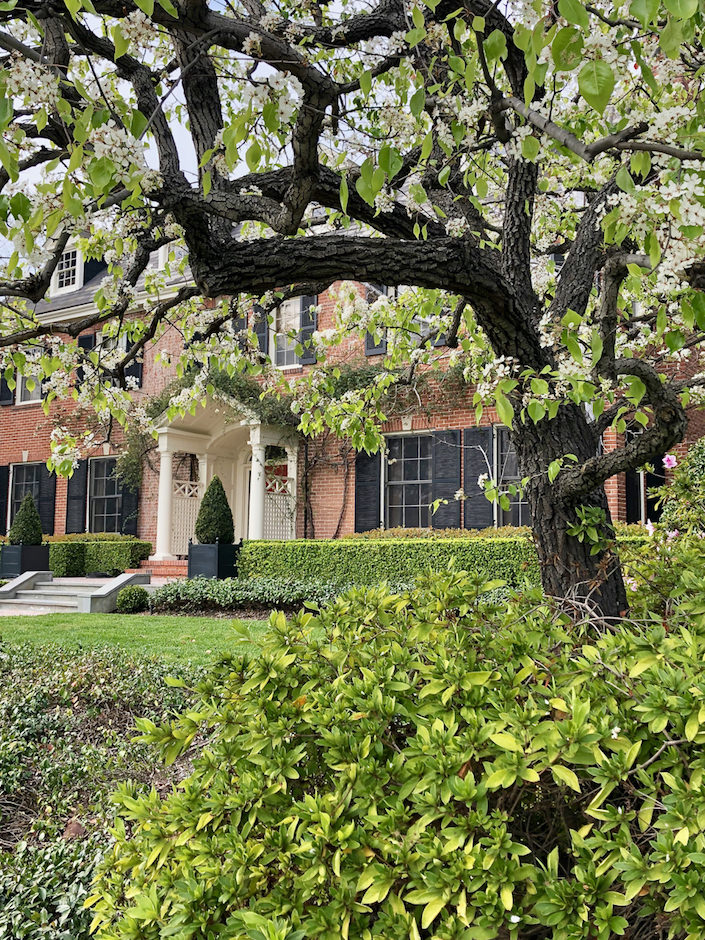 where her educated eye has created a home of timeless elegance and gracious living!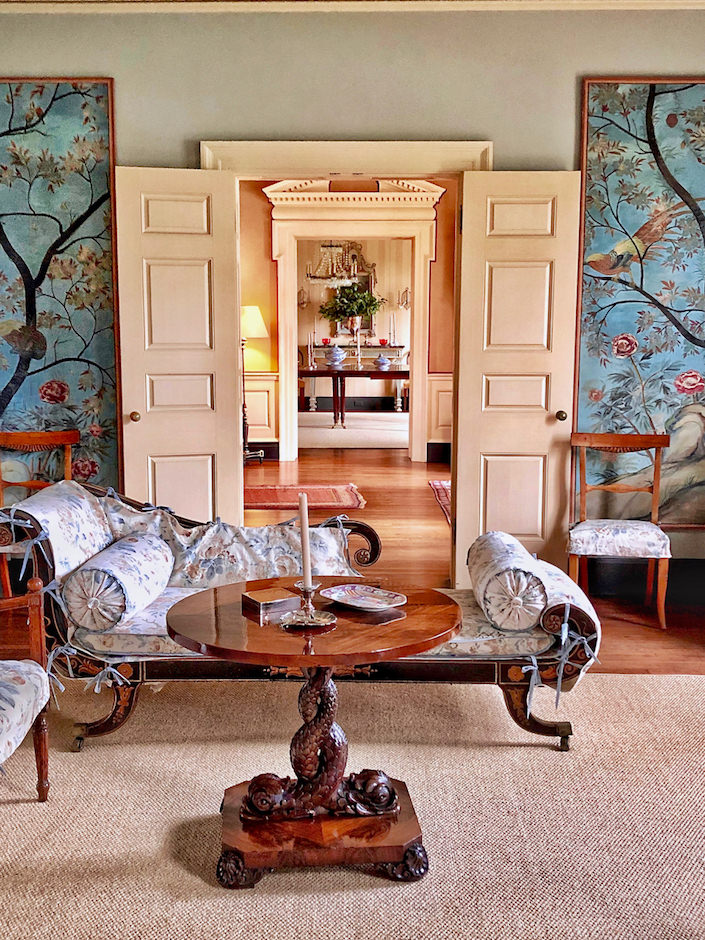 You'll be inspired inside and out!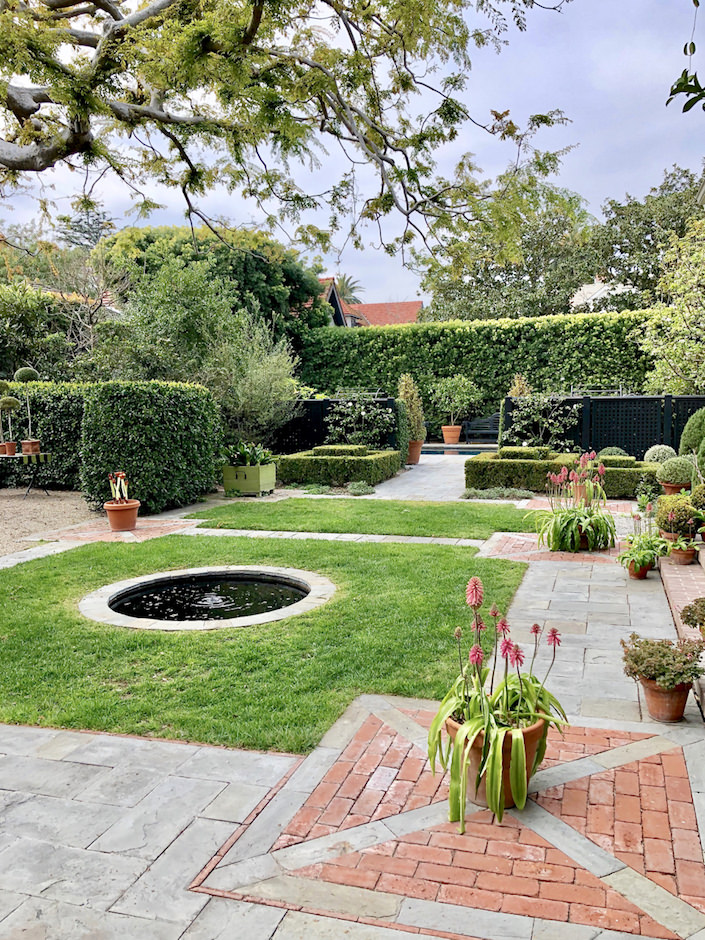 Instagram is the great connector and I had been so curious about the new LA shop Atelier MVM where Matthias Vriens-McGrath weaves his magic. Susanna and I weren't disappointed to discover Matthias' many talents in his amazing studio.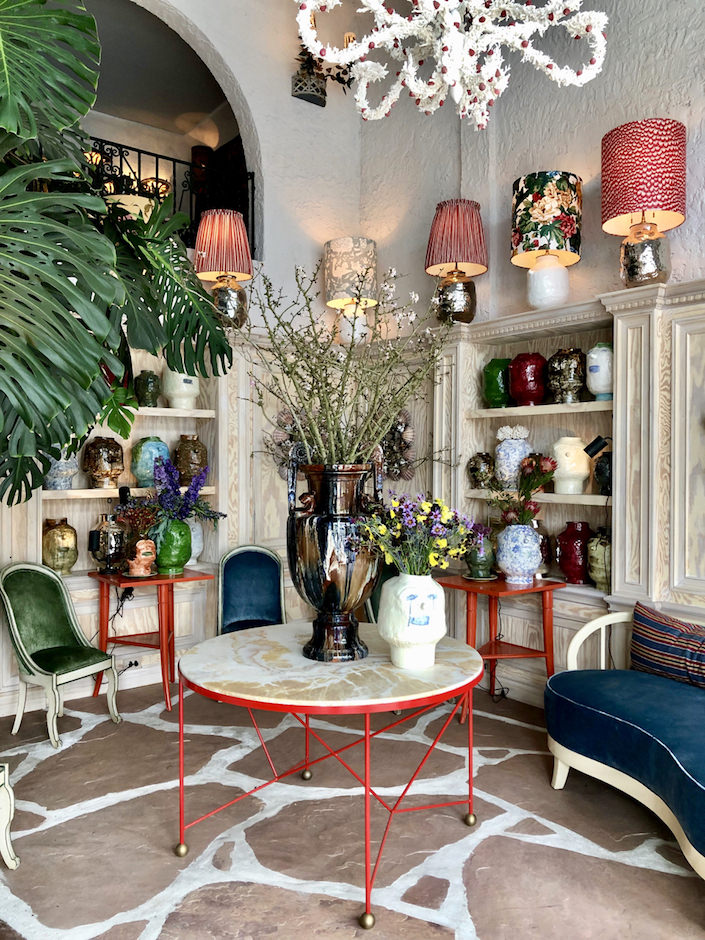 The eclectic mix of antiques and unique artisanal wares is dazzling. So stay tuned for more from Matthias, these and other exciting video visits and missives from the world of design from here and afar!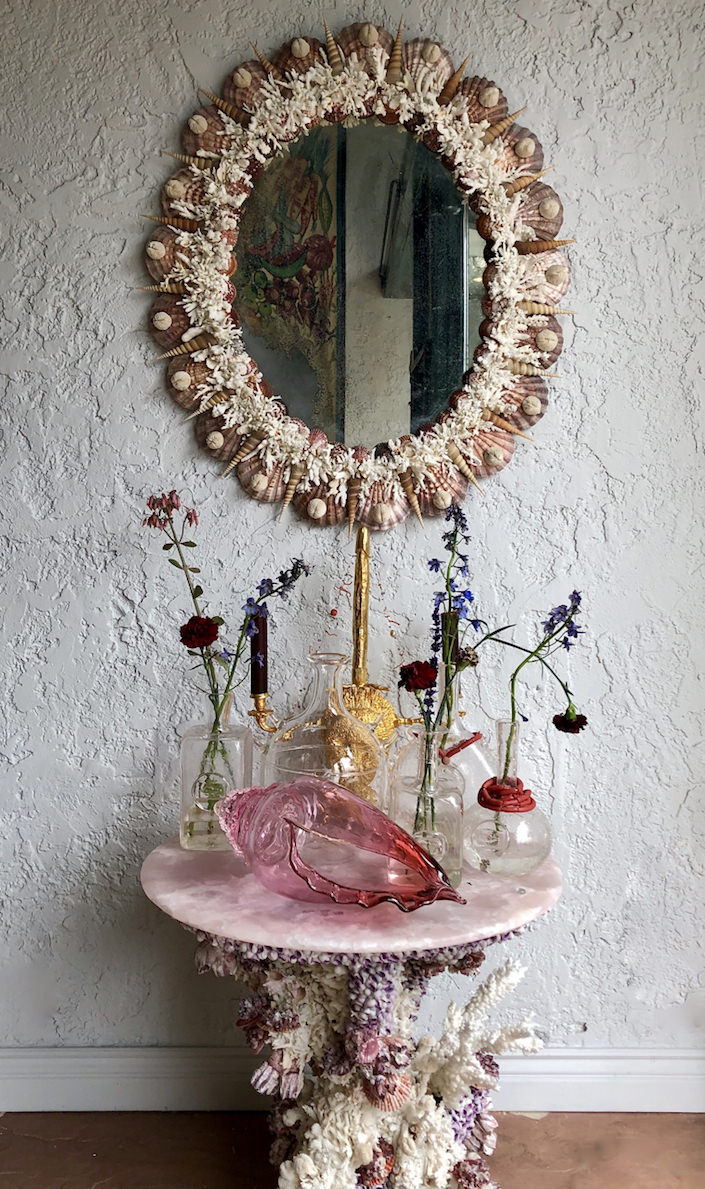 all photos by Stacey Bewkes for Quintessence