When RH Modern was launched about a year and a half ago, with its collection of curated modern furnishings, it included products created in collaboration with such major talents as Jonathan Browning, Vicente Wolf, Thomas Bina and Barlas Baylar. The collection proved so successful, that they have since added RH Modern to all the RH locations, including Greenwich, where in 2014 they renovated the historic 1917 post office. Not long ago, I visited the gallery there to see the latest additions to the RH Modern collection.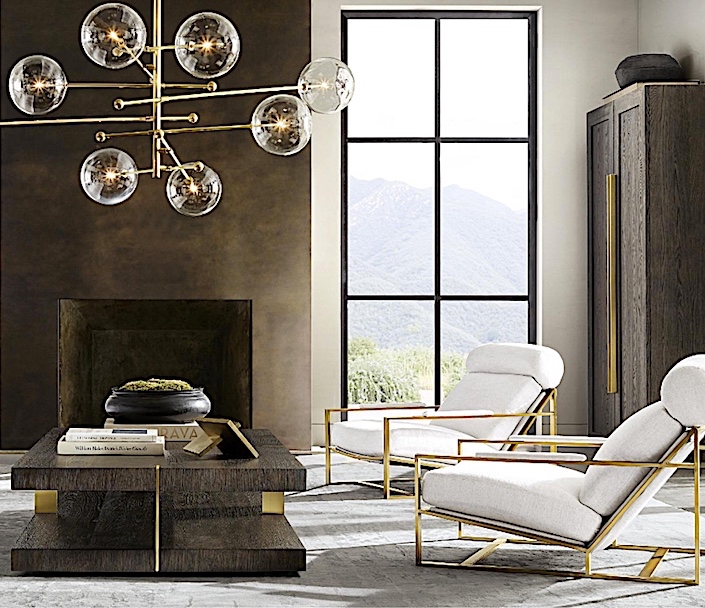 While most of the featured design partners are contemporary, one of the most interesting partnerships is with Milo Baughman/Thayer Coggin. Based in North Carolina, Thayer Coggin produced Baughman's forward thinking iconic pieces from 1953 until the designer's death in 2003, each piece upholstered by a single master craftsman. That relationship continues today through a lifetime licensing agreement with the estate.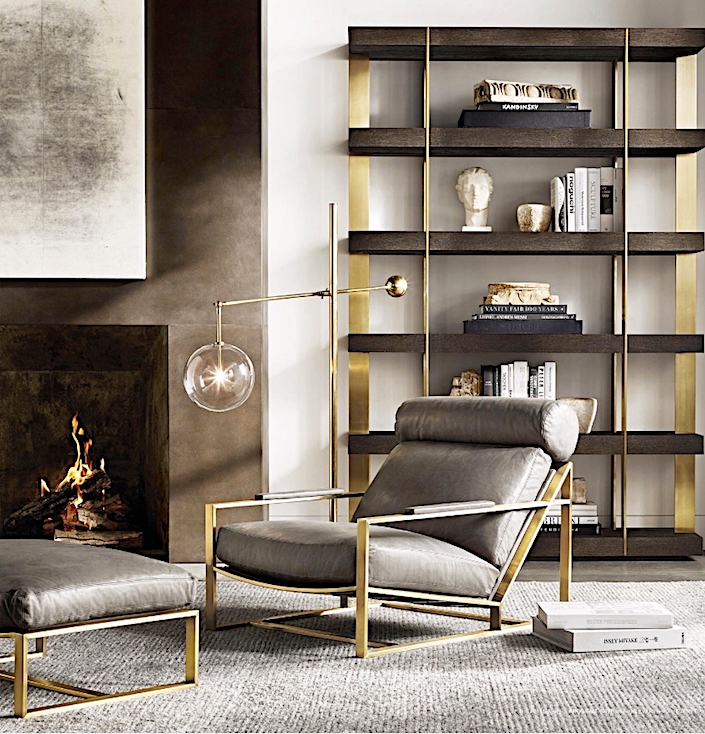 When developing RH Modern, mother company RH was inspired by many of Baughman's elegant designs and so RH Modern now includes authentic reissues of several of the most famous pieces in custom exclusive leathers, fabrics and finishes, all made by Thayer Coggin according to their original specifications. The sexy 3418 chair is one of my favorites, shown at top in White Italian textured weave with satin brass and above in sleek Italian Milano pewter leather.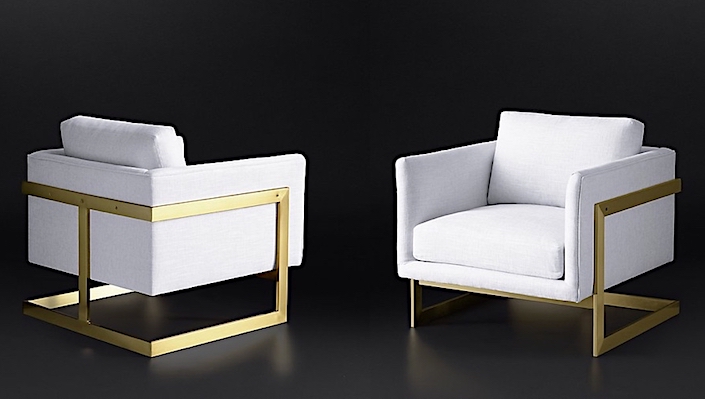 Inspired by Bauhaus greats Mies van der Rohe and Marcel Breuer, Baughman believed that such restrained and refined modern silhouettes could also be approachable and supremely comfortable. His fresh version of form meets function became the essence of California modernism. Baughman's designs are brilliant in both engineering and aesthetic form. Take for example, his classic 3426 chair, above, that seems to effortlessly float on its minimal architectonic frame.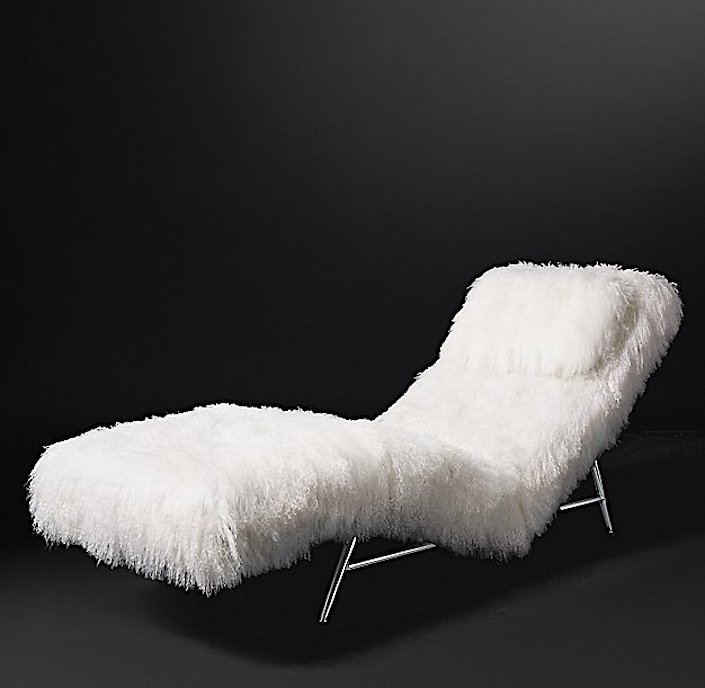 Or the irresistible Tibetan wool chaise he designed in 1953 with its simple yet sensuous lines and materials.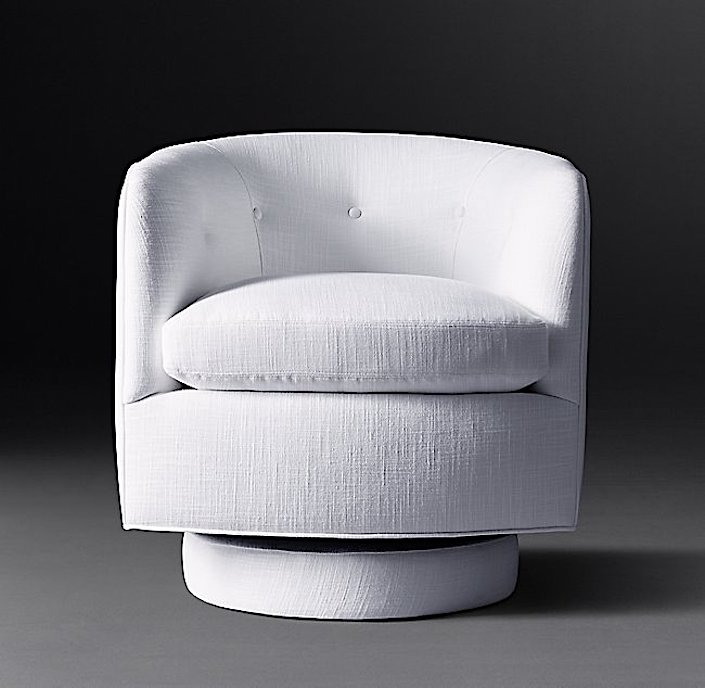 The last few years have seen a resurgence of interest in the swivel chair and no one did it better than Milo Baughman. Whether a classic tub chair with its easy going curvaceous nonchalance, the ultra cool enveloping #810, below, from 1967,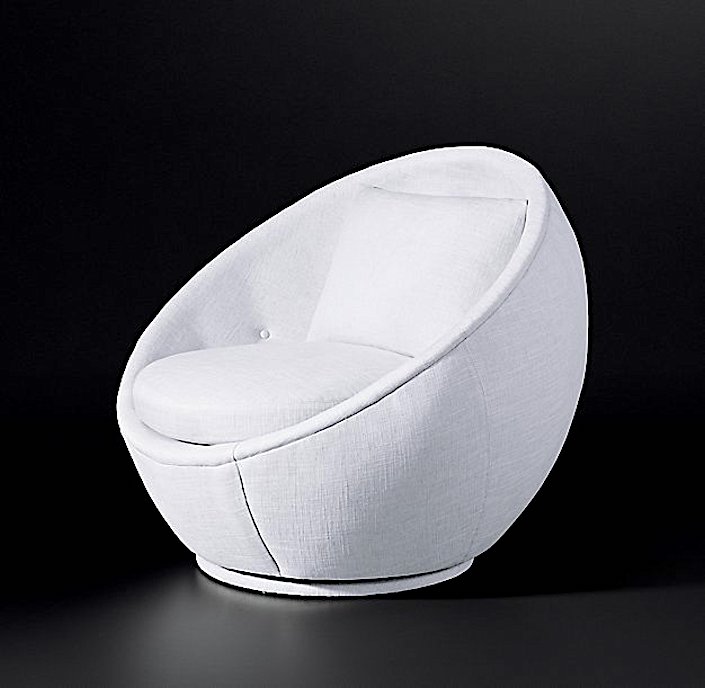 or the #1306-113 from 1969, below, RH Modern has commissioned Thayer Coggin to reissue many of the best in fresh new fabrics.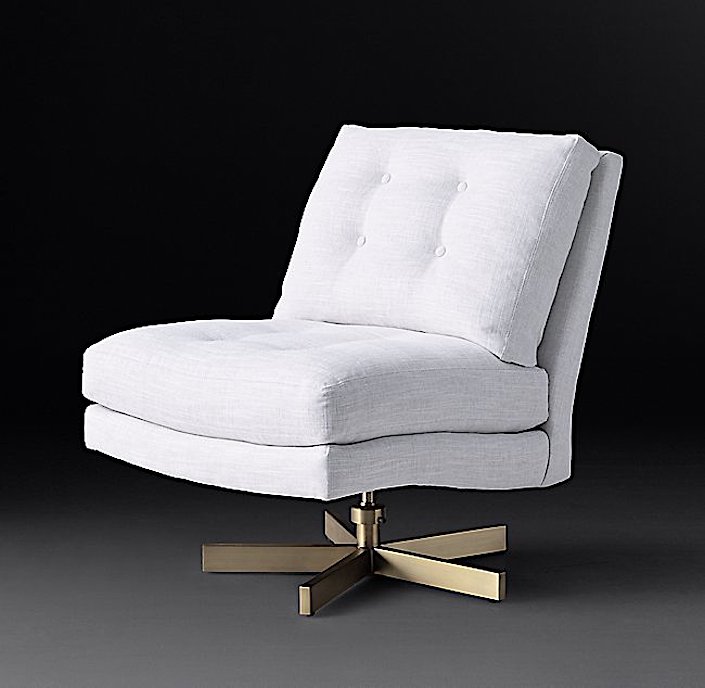 Milo Baughman's work set the stage for much that was to come in 20th century design. RH Modern and Thayer Coggin have done the design world a service by keeping this design legend alive and attainable. Often imitated but never quite equaled, Milo Baughman's classics are timeless staples of the American design vocabulary. To delve a little deeper into the work of Milo Baughman, take a peek at this video RH Modern produced with the help of Thayer Coggin and Milo's son.