Isaac Mizrahi certainly needs no introduction. Whether you know him as a celebrated fashion designer (look for his Isaac Mizrahi Live! women's apparel and accessories collection for QVC), as an acclaimed cabaret singer (his hit one man show, "Does This Song Make Me Look Fat" will go national this fall at City Winery locations around the country), as a judge on Project Runway: All Stars, or from his many cameo appearances in films and on TV, Isaac's immense creativity, energy, insight and wit is as infectious as it is inspiring! What you may not know, however, is that Isaac is a dog lover and rescuer. Starting with his first rescue, in 2000, the late great Harry, he now lives with Dean (12 years old), a Beagle/Jack Russell mix and Kitty (2 years old), a Border Collie mix. We were thrilled to visit Isaac and his two beloved companions in his spacious Greenwich Village abode for our latest episode of It's a Dog's Life. Join us!
Set in a historic 1931 building, the apartment is actually the result of combining three apartments over the course of 20 years.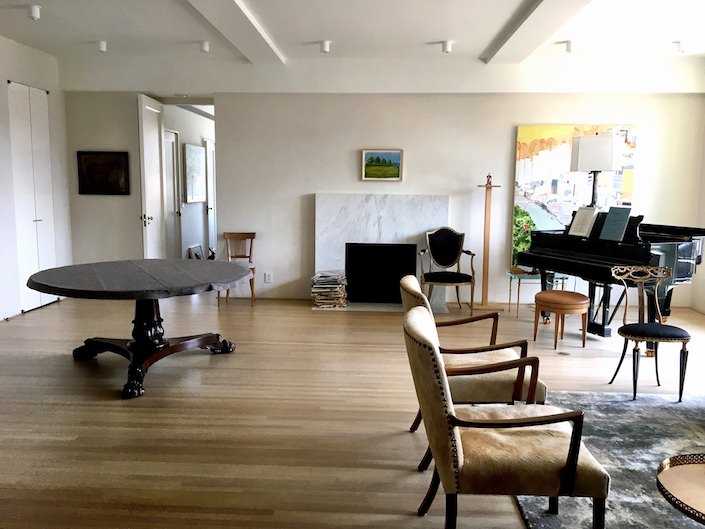 Filled with antiques, contemporary designs, art of all eras and a rug of his own design,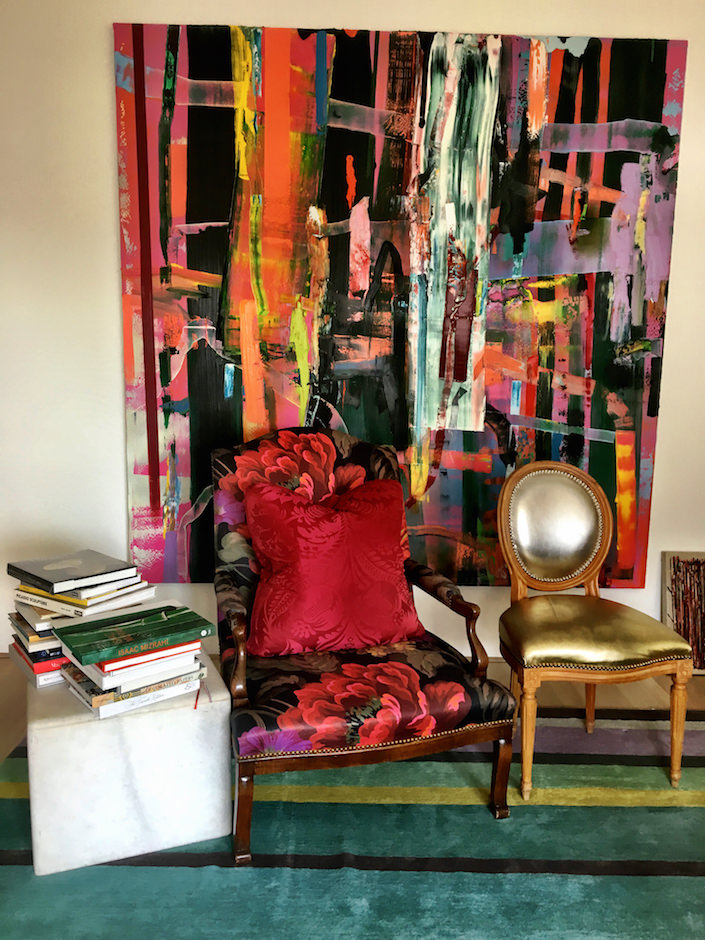 Thank you Isaac, Dean and Kitty for welcoming us to your home with equal parts charm and panache. Your loving yet irreverent attitude about living a stylish life with his dogs is an inspiration!

all photos by Stacey Bewkes for Quintessence