The charming depot of Washington, CT may be tiny, but it just got a big shot of chic with the debut of George Home. As longtime local weekend residents, owners Wilson Henley and Bruce Glickman, decided to close their popular NYC design resource Duane and have consolidated their lives to Litchfield County.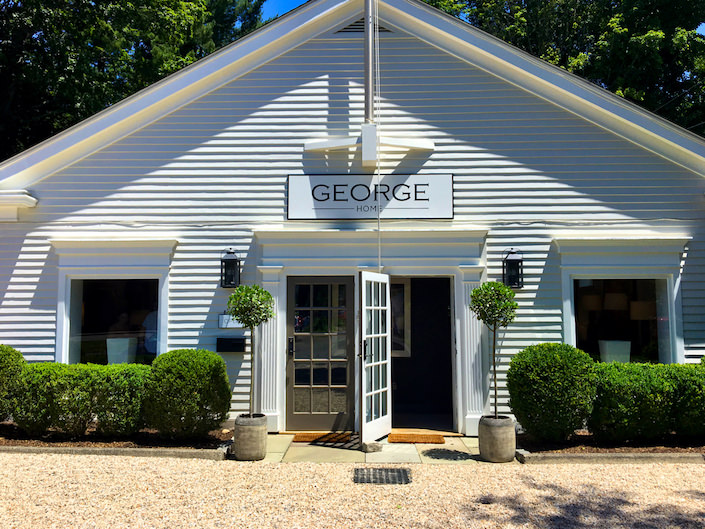 Here, with third partner Betsey Nestler, they have opened a new store and design studio that will have you clambering to redecorate.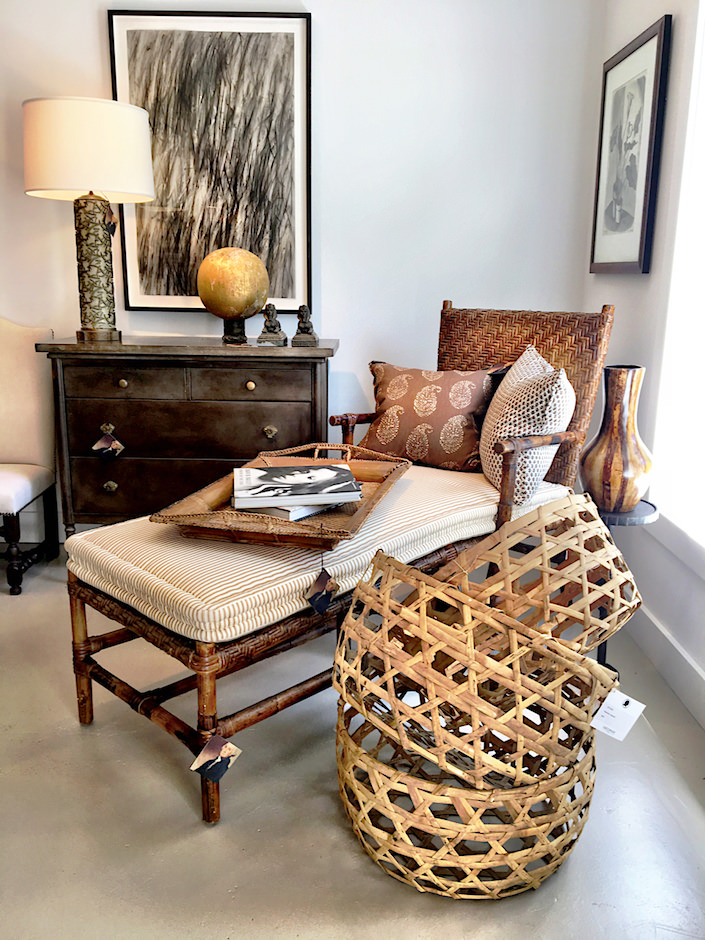 You may remember seeing their 1930s Connecticut cottage last year in ELLE DECOR. It is precisely this easy-to-live-with stylish mix of their signature mid-century designs with antiques and expertly edited accessories that is the basis for George Home. And in case you're wondering about the name, Washington, CT, founded in 1779, was one of the first towns to be named after George Washington, who serves as the store's silhouetted logo.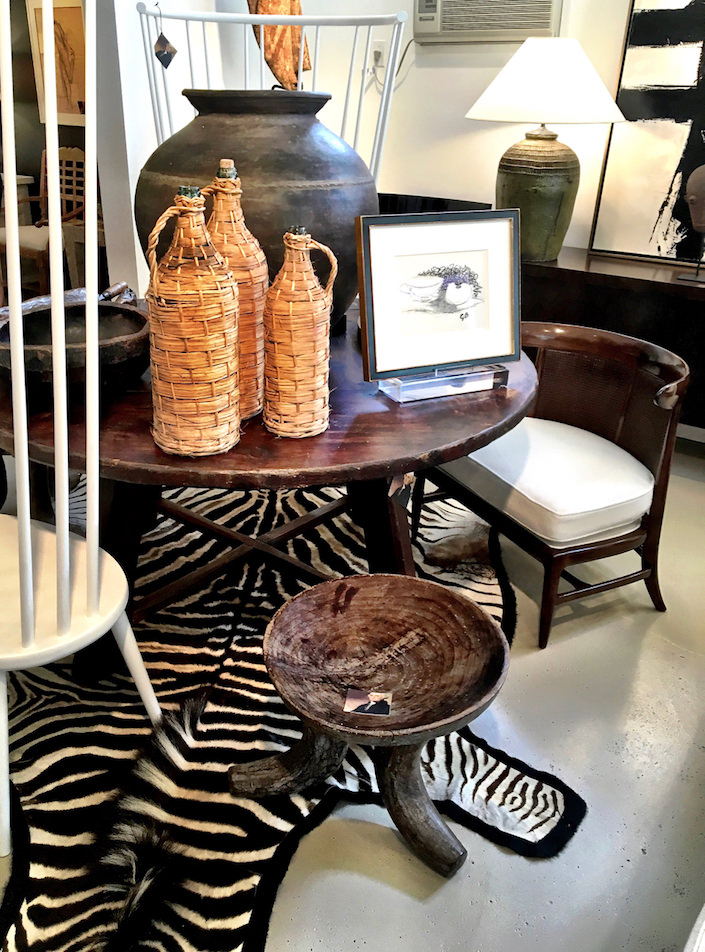 Carefully curated and skillfully styled, George Home includes a wide range of furnishings. Below, one of several paintings by Karina Gentinetta sits above a console fashioned from antique columns and a remarkably color coordinated marble top.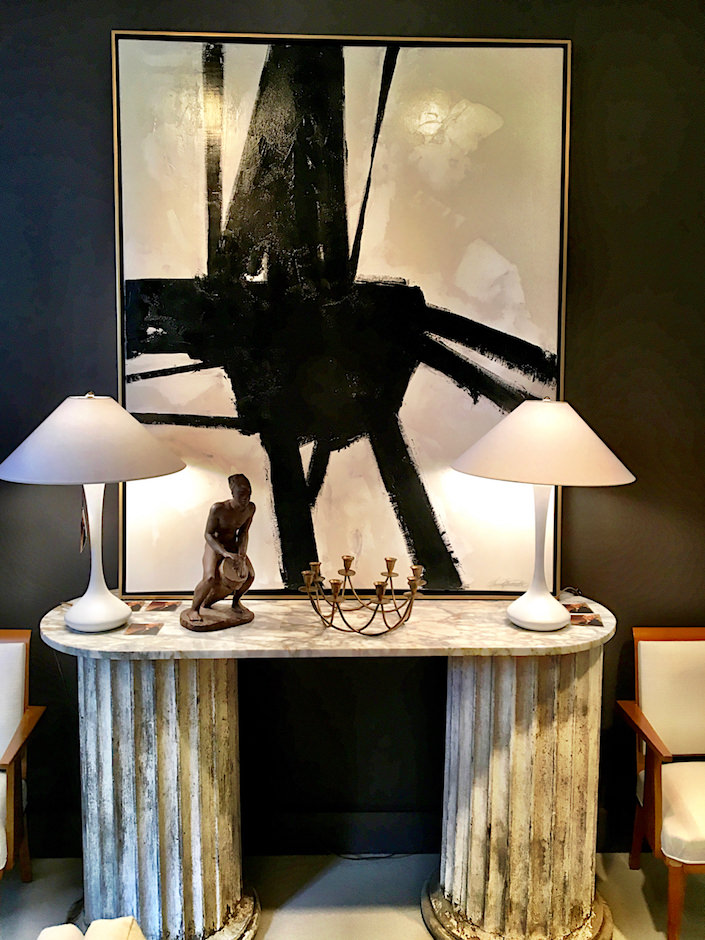 An eclectic mix of old and new includes their exclusive Duane Modern custom furniture line, based on many of the vintage pieces they carried in their New York store. From chairs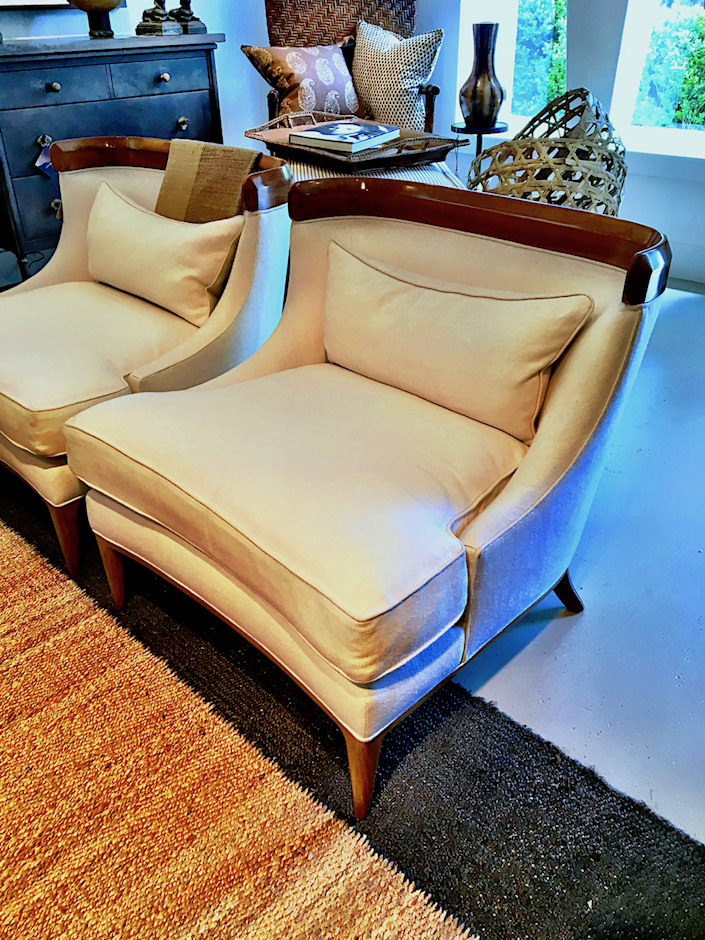 to sofas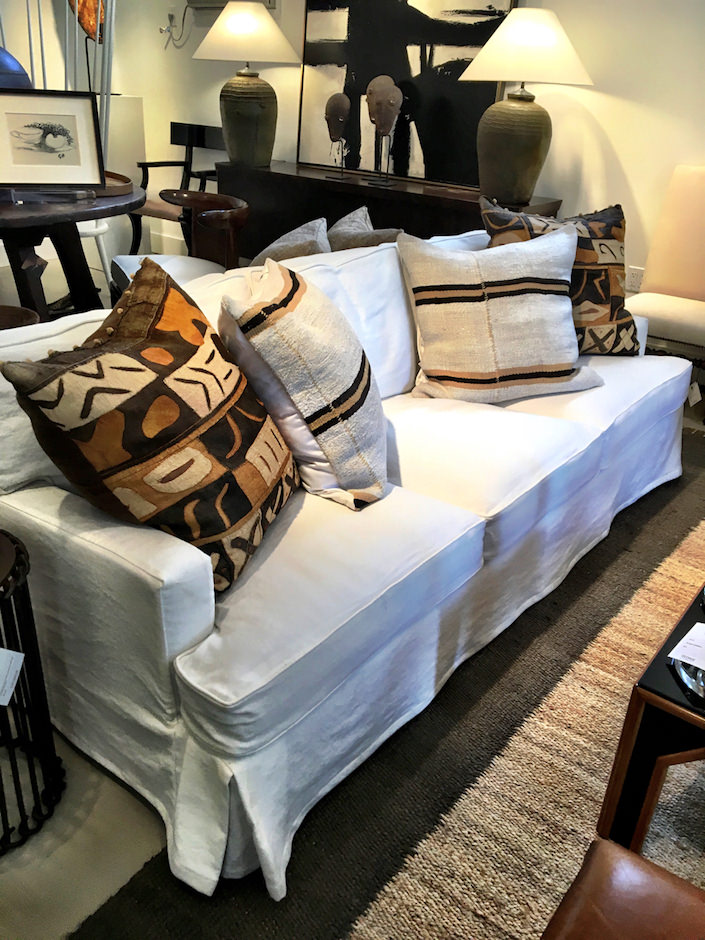 to benches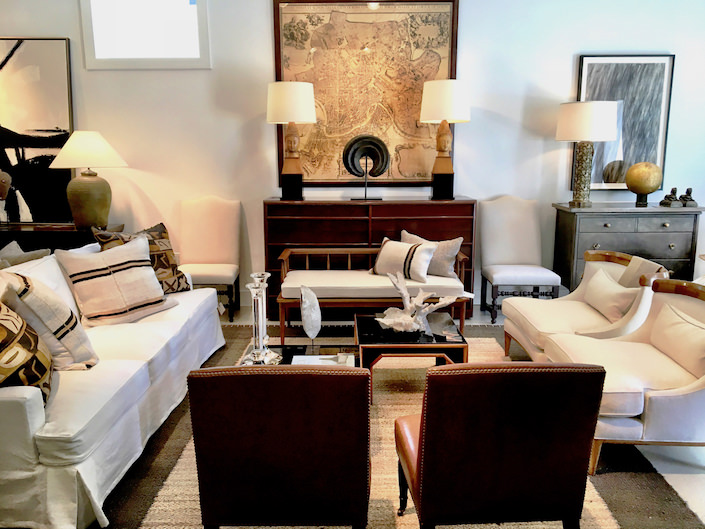 and more, all the pieces can be customized according to designers' and customer's needs and tastes. But the offerings include a full lifestyle range of products.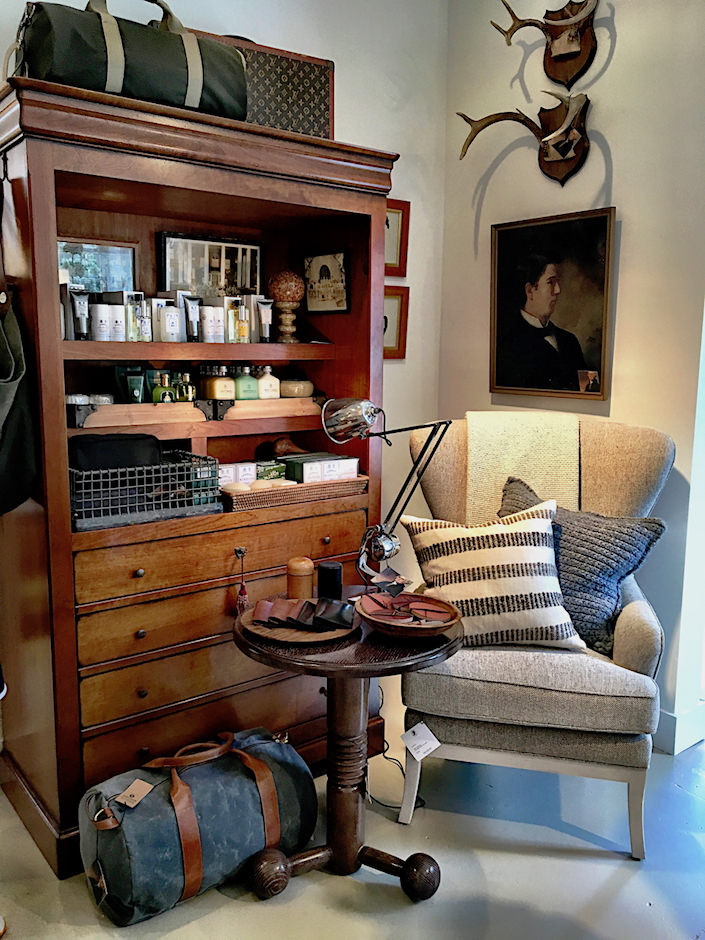 I coveted these new, yet old looking, Asian ceramics but you have to move fast – all the dinner plates had already disappeared.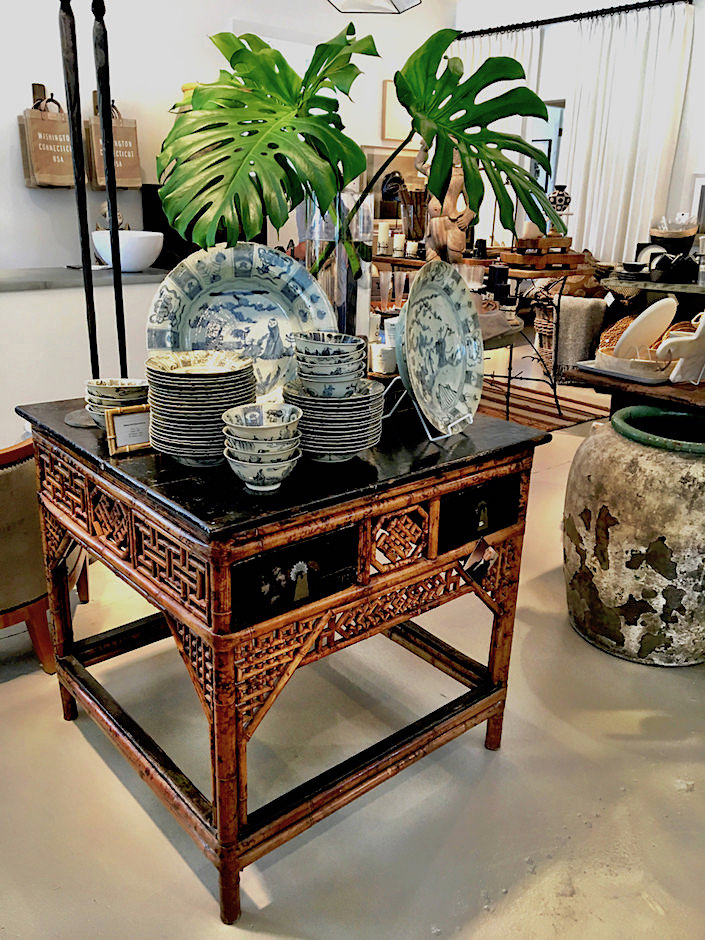 A wide selection of tabletop and accessories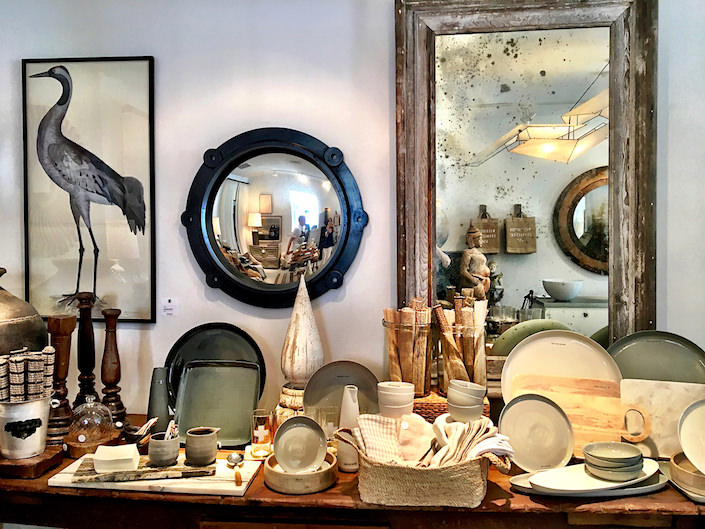 would make thoughtful and well-appreciated houseguest gifts for the approaching summer weekends. The one for you, one for me approach is always satisfying for finds you just can't live without.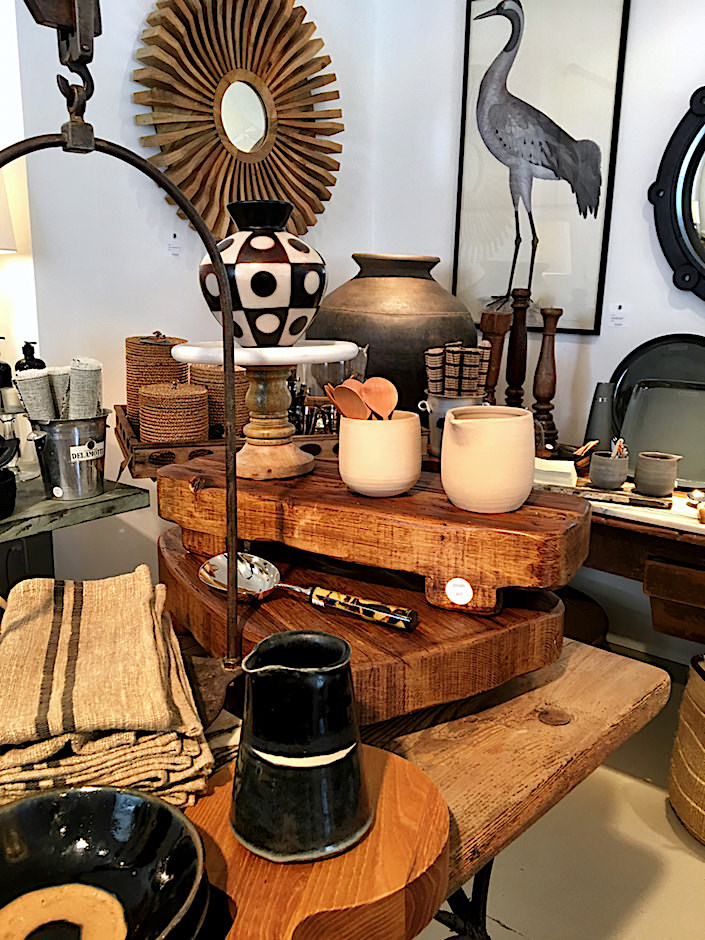 The perfect destination for a weekend outing, George Home will tempt, satisfy and inspire!