It's not often that a casual conversation on social media leads to discovering a remarkable community where the art of fine craftsmanship has been saving lives for more than 40 years. But San Patrignano is an exceptional place where addiction recovery meets the best of sustainable luxury. Last year, I received a message on Instagram from @wallpaper_sanpatrignano (one of the accounts for the design lab division of San Patrignano) relaying how they followed my blog and loved Susanna's and my videos. They were coming to NYC and asked to meet. Unfortunately I was going to be away, but I knew from their account that they produced beautiful work and connected them with a few design friends. One thing led to another and, well… before I tell you the rest of this incredible story, please join Susanna and me for an amazing visit to the inspiring community of San Patrignano.
Their meetings with my design contacts went well, the conversation continued during the year and as you now know, Susanna and I were invited to visit San Patrignano. We arrived in the pouring rain but were welcomed into this unique community with unquestioning warmth as we ate lunch in the giant family style cafeteria, where a moment of grateful silence begins every meal. And that is the point – SanPa as it is called is a family, where everyone contributes, works hard and likewise receives the support and encouragement to achieve the common goals of successful recovery through learning a trade that focuses on beauty and the highest standards of excellence.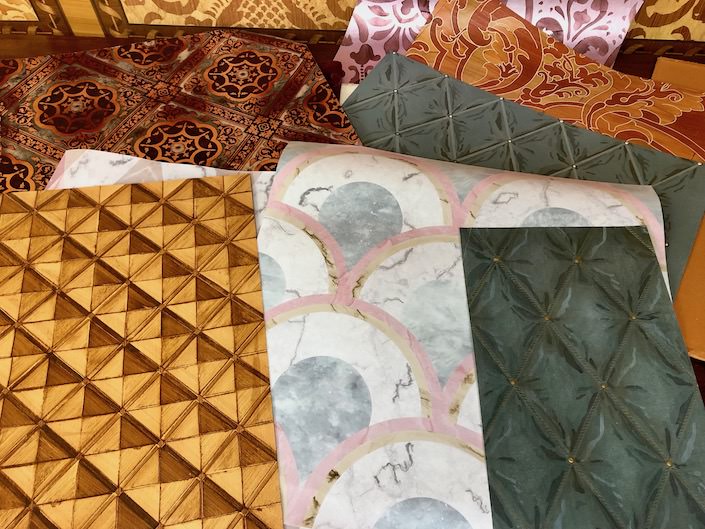 You wouldn't necessarily associate a drug rehabilitation center with luxury craftsmanship but this is not any ordinary recovery community. Firstly, it sits on hundreds of acres in the beautiful hills of northeast Italy, above the resort town of Rimini, overlooking the Adriatic.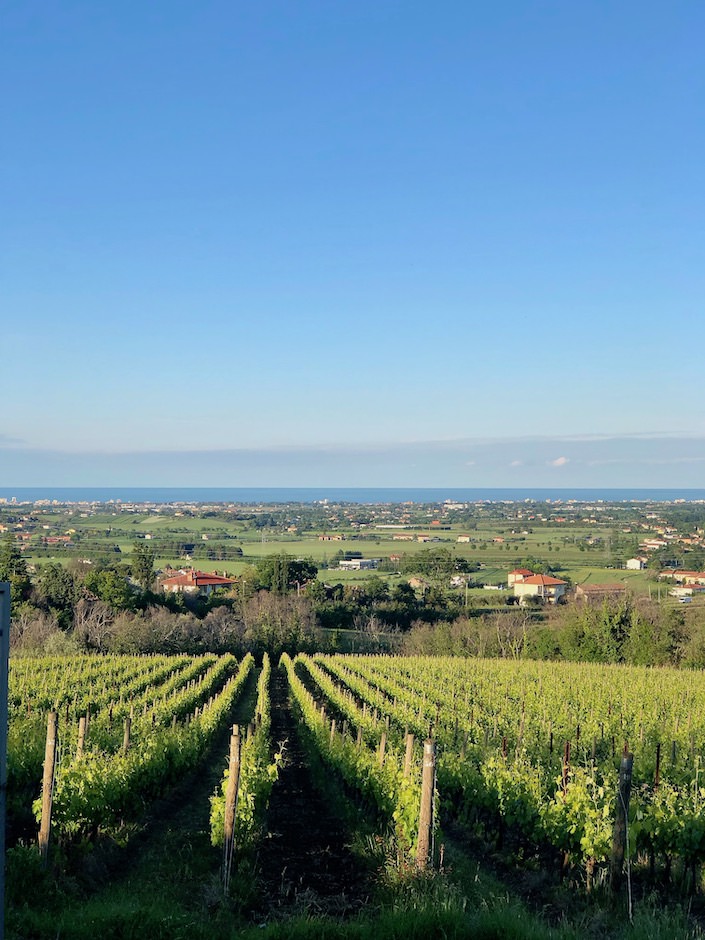 Here, the residents, who come from around the world, are given renewed hope and a second chance in life through a 3-4 year program that is completely free thanks partly to the sales of the products they make and the generosity of both private and corporate patrons, such as Ferragamo, Zegna and Tod's. And the sense of worth and self-esteem, along with newly learned skills, help ensure their extraordinary success rate of 72% – unheard of in the world of addition recovery.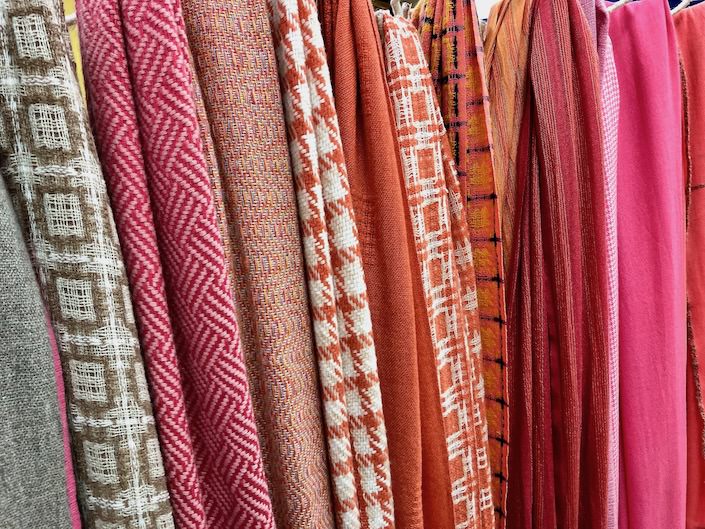 The tradition of 'made in Italy' along with responsible sustainability are kept alive through a respect for fine craftsmanship and the environment. You know when Renzo Mongiardino was the first design client, who also helped train teachers and residents, that these are workshops dedicated to the highest quality and artisanship.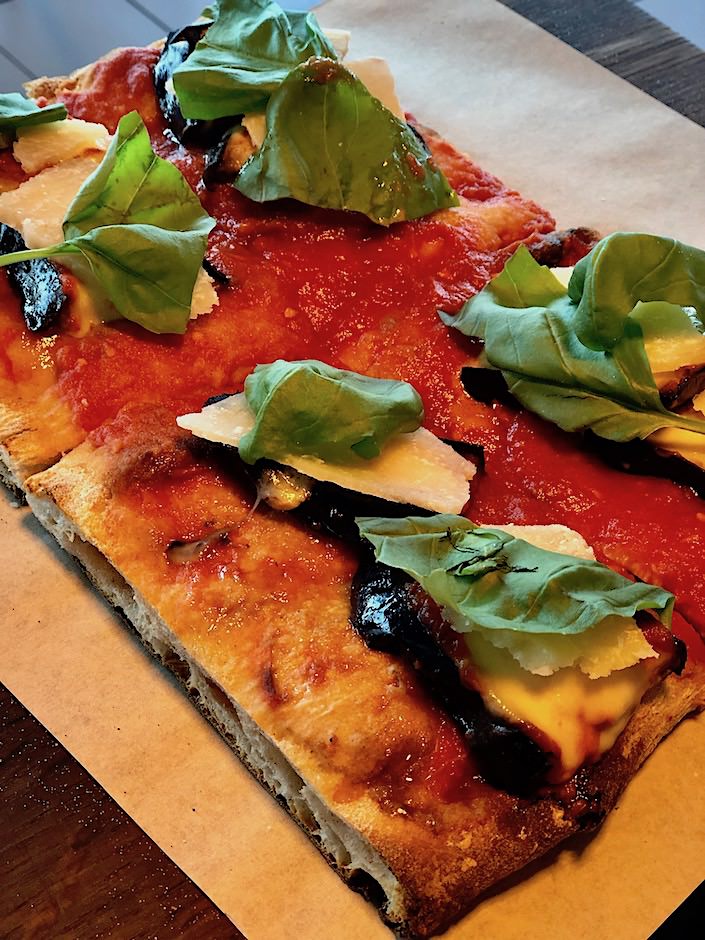 Despite the rain, Susanna and I ventured out on our first evening to the restaurant down the road, SP.accio. Run by San Patrignano, not only are all ingredients, from the wine to the cheese, grown and made in the community, but the entire staff is either a resident or graduate of the program. The place was hopping, no doubt due to its famous pizza, above, known throughout the area. We chatted with the young pastry chef, about to graduate and move to London, who recommended her pistachio cake with almond croquette and creme anglaise, below, – delicious!!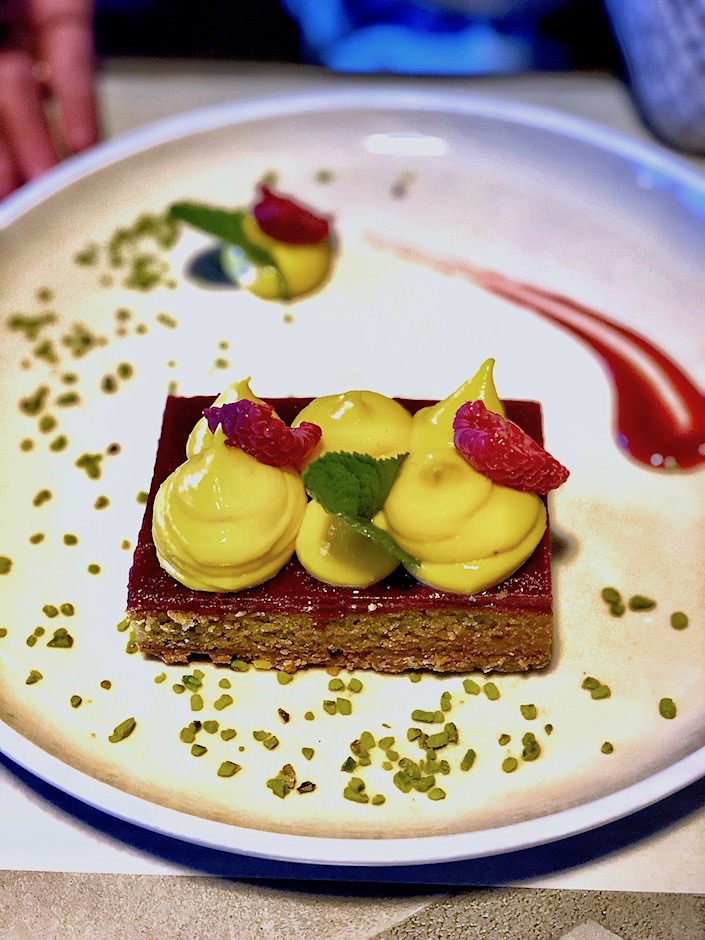 And in their shop, they sell products made in the community, from wine and comestibles , to cashmere and leather goods, all produced in the design workshops. Below a brochure outlining a collaboration with Tod's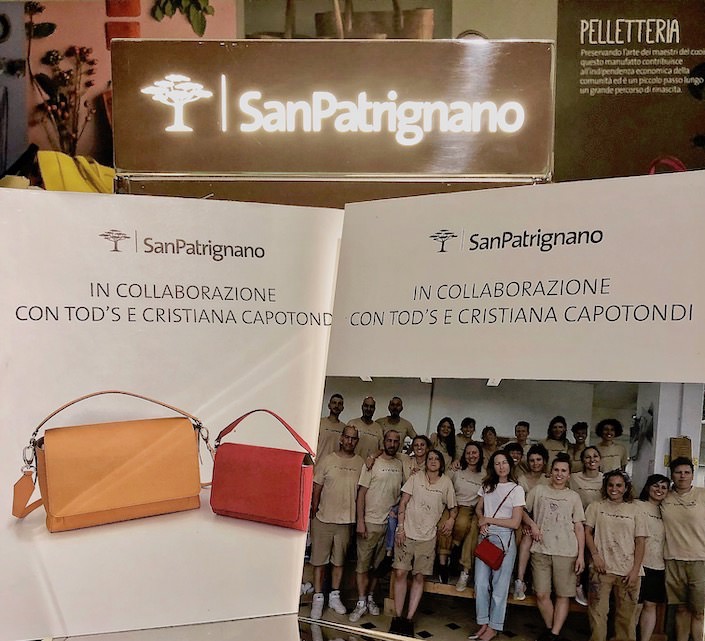 I am happy to note that word of San Patrignano and their capabilities has started to mark a wider radius in the design community. Last year in London, I recognized a wallpaper of theirs in Paolo Moschino's studio, below. He shared that he was visiting the next week and just now announced a collaboration coming this fall.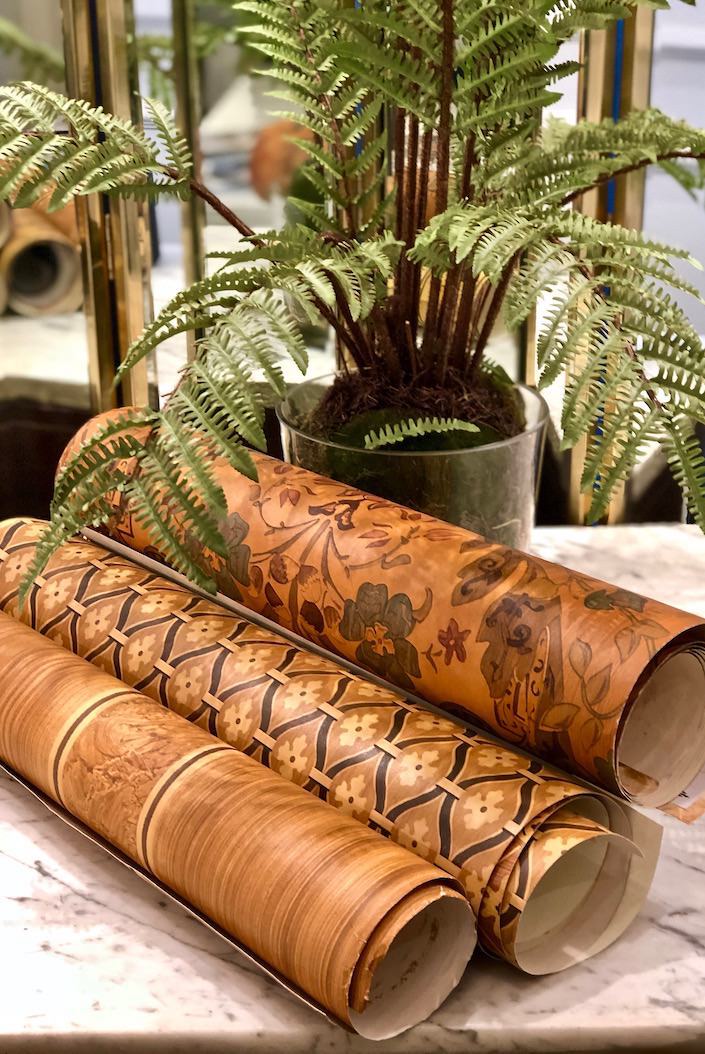 Even after Susanna and I left Italy, San Patrignano stayed with us. At our next stop, Antwerp, I discovered that instafriend Juilien Devergnies (@_percaline_) was staying at our hotel. We all shared breakfast together as well as our new found passion for San Patrignano – he was just completing a project with them.
all photos by Stacey Bewkes for Quintessence
I think the thread of San Patrignano will be forever woven in the story of our design lives. It is a place that resonates with everything that great design can accomplish with hope, beauty and connectivity with our earth and each other. I can't think of much that could be better than that.