Jill Sharp Weeks was clearly destined for a career in design. Growing up surrounded by her great great uncle's paintings (American impressionist William S. Robinson), a photographer father and impressionable teenage years spent living in Japan, it is not surprising that Jill has developed a unique and distinct aesthetic that has informed everything she touches. Please join Susanna and me for a memorable weekend visiting Jill and husband Ray in Charleston at their remarkable renovated historic home!
Having begun her career styling for renowned photographer Tim Street Porter, Jill continued to hone her talent and eye for design, producing and styling features for major international publications, as well as creating visual imagery for prominent companies and corporations. In 2002, she was named the first creative director for Ballard Designs, staying on as a style and product consult until 2015.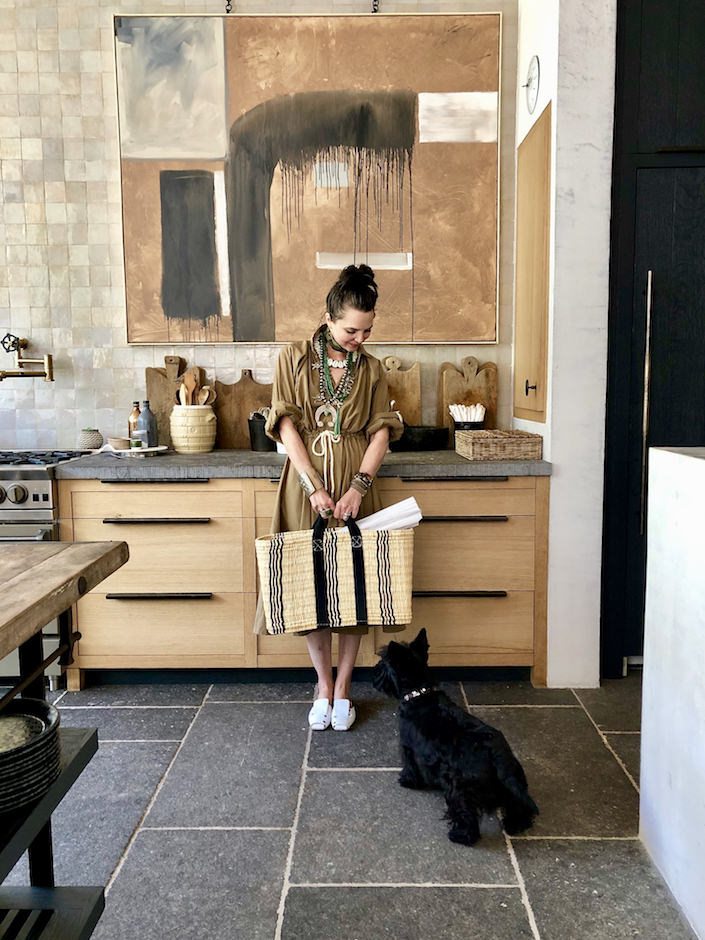 Putting her unique and stylish stamp on everything from what she wears to where she lives and how she entertains,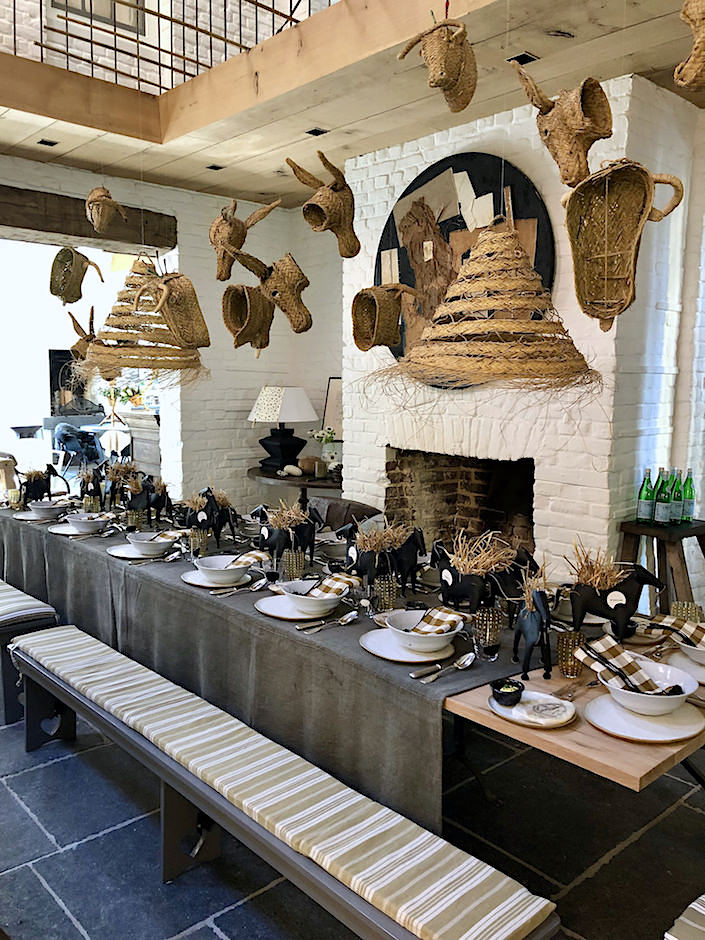 Jill is a creative force to be reckoned with. Her sensibility is inclusive and yet distinct, ranging across cultures and periods to create surprising juxtapositions that delight the eye and sooth the soul.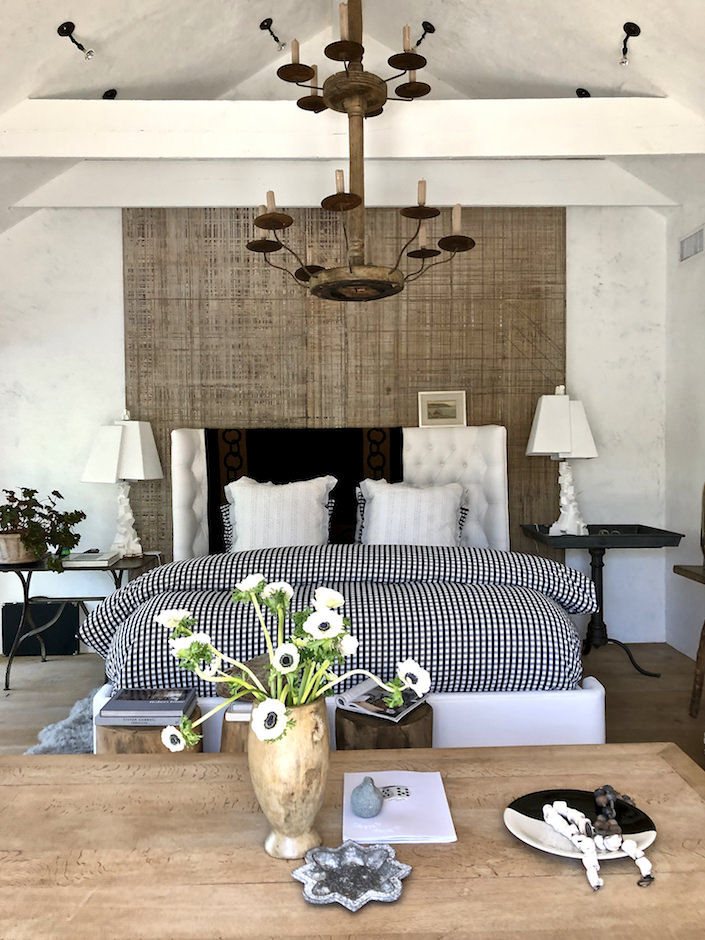 Since 2014, Jill has worked on design projects from old adobes, farm houses and historic homes. Generally gravitating toward organic, natural materials, Jill's work incorporates gutsy and graphic elements that instantly offer warmth to the homes' more modern open architectural plans.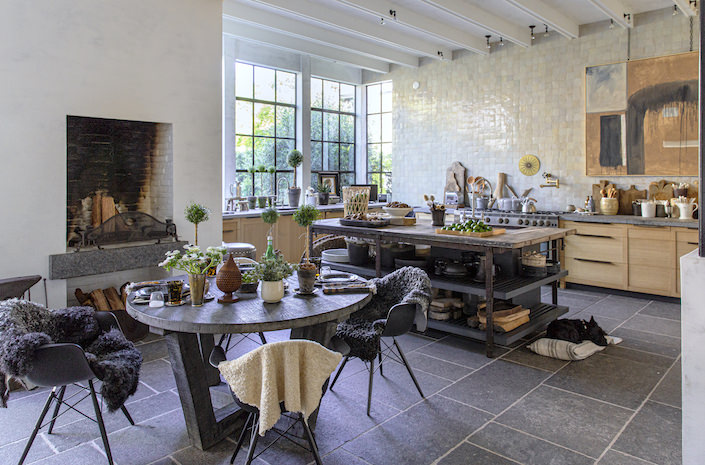 With choices often bold and daring, every space is nuanced with edited art, artisanal products and detailed personal vignettes.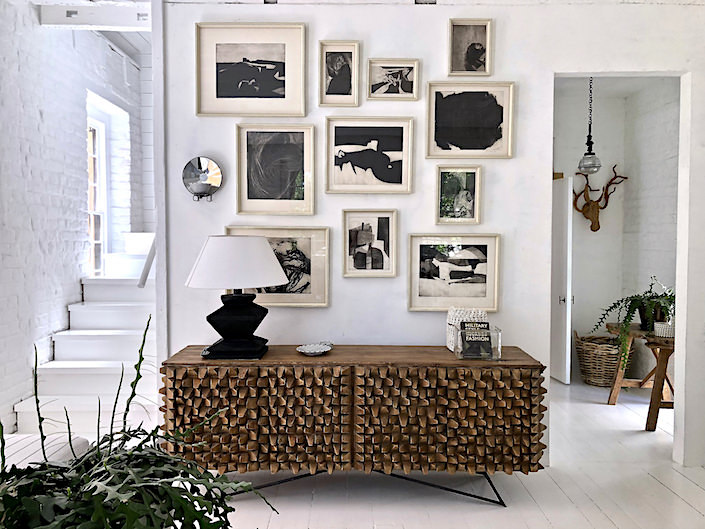 And whether fashion or interiors, Jill has an innate and creative style that embraces the beauty of imperfection.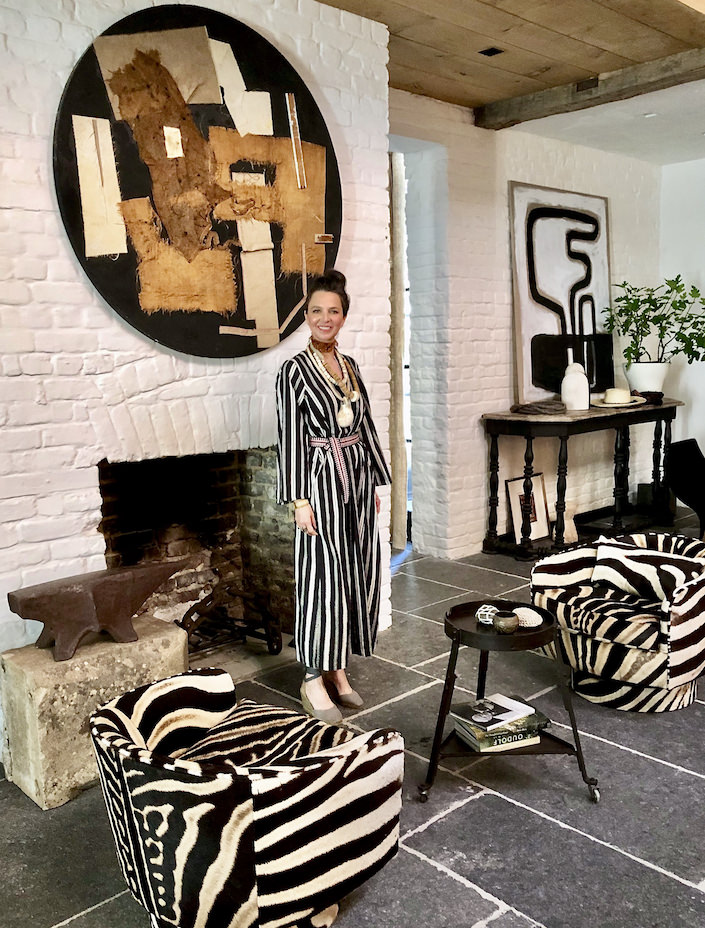 Jill is, on top of all her other accomplishments, an exuberant survivor. Her recent second bout with cancer and brca2+ diagnosis has not held her back and she continues to create, thinking about her first book, delving into collage and painting and working on STABLE, one of her passion projects involving product collaborations with like-minded artists and friends.
all photos by Stacey Bewkes for Quintessence
So thank you Jill and Ray – we had the most marvelous time living in your exceptional Charleston world!!