Upon entering the London home of designers Paolo Moschino and Philip Vergeylen, you would never guess that it was once a dismal five bedroom Victorian flat. But their experienced eyes saw something more and after an extensive gut renovation, the apartment was transformed in a glamorous city residence where the design team spends evenings during their busy work weeks, retiring to their country residence in West Sussex on the weekends. Now a large double sitting room, dark jewel box dining room and master and guest bedroom suites complete the elegant residence. Please join me and Susanna for a visit with Paolo in his and Philip's gracious London home.
As the design duo expressed in their book, Signature Spaces, "Essentially, our mantra is: architecture takes a lot of effort, should be perfect and look perfect; interior design takes an equal amount of effort, should be perfect, but never look perfect." And the comfortable mix of styles and ever-rotating collections in their London home perfectly express this maxim.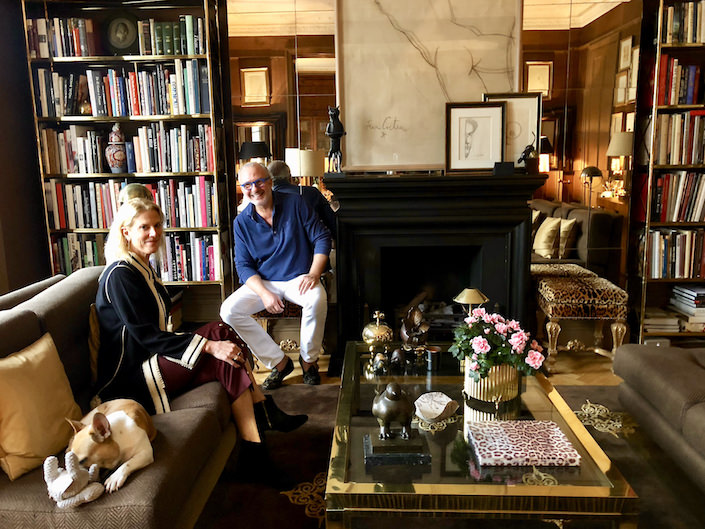 While there may now be fewer rooms, each has its own distinct character. Even the two halves of the large sitting room, divided by a Coromandel screen,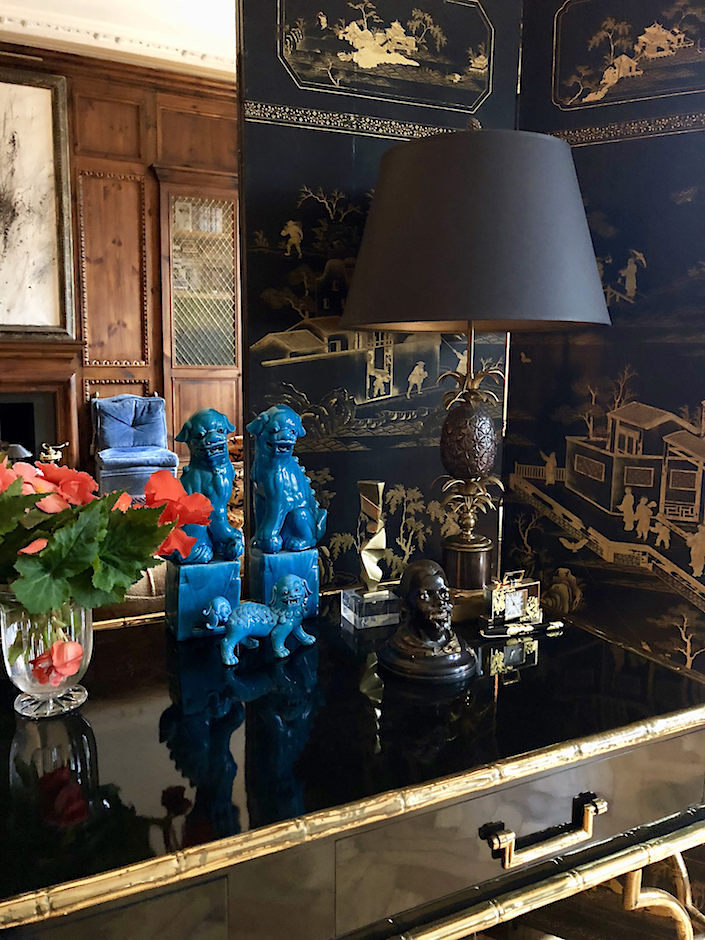 have their own ambiance. The glamorous mirrored side, above, serves as a cocktail area when Paolo and Philip entertain, and the cozier "clubby" side, below, is perfect for after dinner drinks and where the pair relax and watch TV (elegantly concealed in the right hand cabinet) when home alone.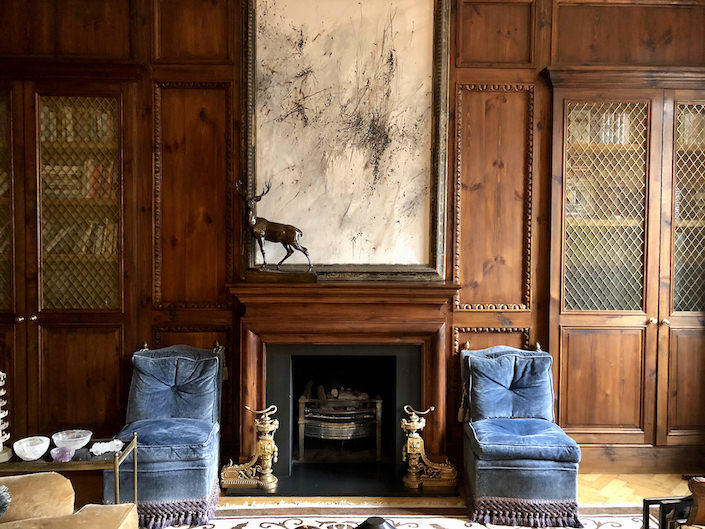 The comfortable rooms belie an exacting attention to detail that Philip and Paolo employ in all their projects around the world for their company Nicholas Haslam Ltd. After working with Nicky Haslam for years, Paolo kept the side of the business selling interior furnishings, which eventually morphed, with Philip, into an interiors firm.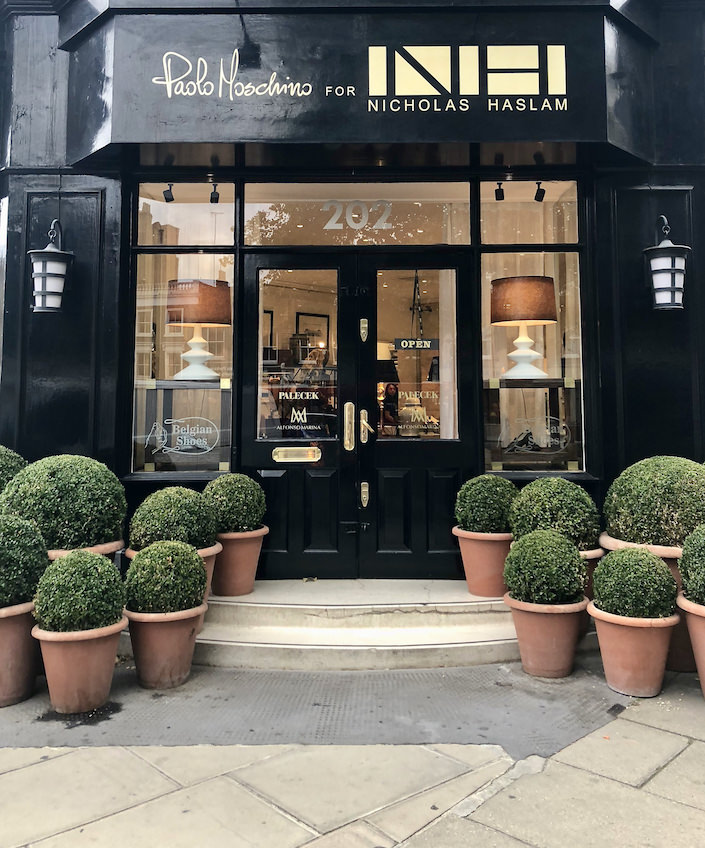 There is both a chic retail showroom in Belgravia, not far from Pimlico Road, above, which in addition to antiques, home furnishings and accessories is also the exclusive European stockist for Belgian Shoes, and nearby a separate studio and trade showroom, below, which carries their collection of furniture, lighting, fabrics and accessories as well as housing the design studio.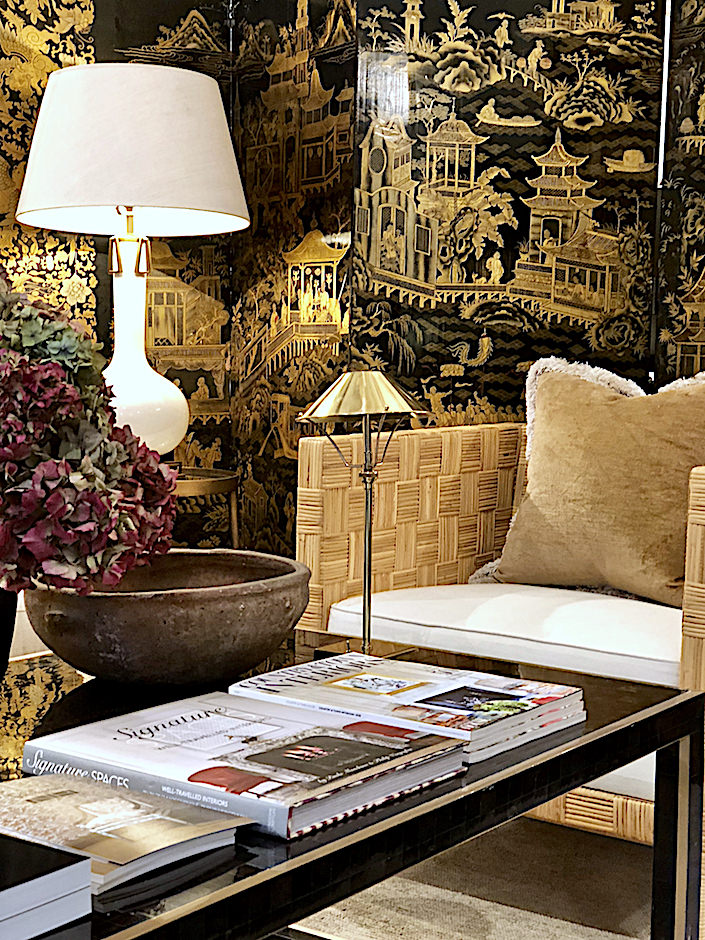 And if you couldn't get enough of Paolo's and Philip's adorable French bull dog, Jack, in the video, stay tuned. This spring Jack will star as the cover boy on Susanna's latest tome, At Home in the English Countryside: Designers and Their Dogs (available for pre-order on Amazon), shot on location throughout England and Wales by moi.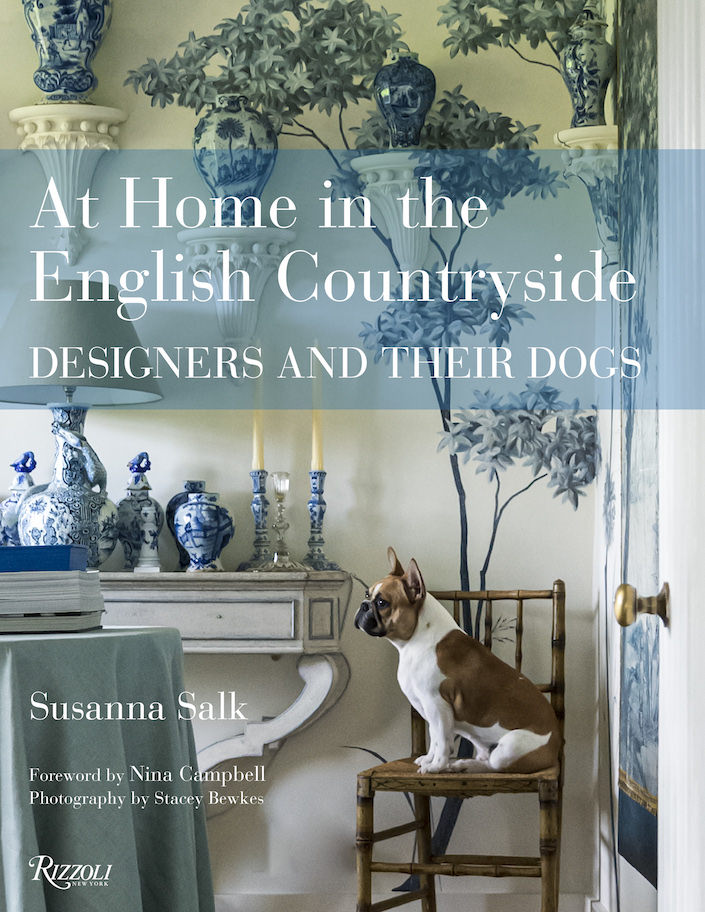 So thank you Paolo (and Philip in absentia)! We are thrilled to be able to share your glamorous London flat and look forward to sharing more of your charming West Sussex home in March!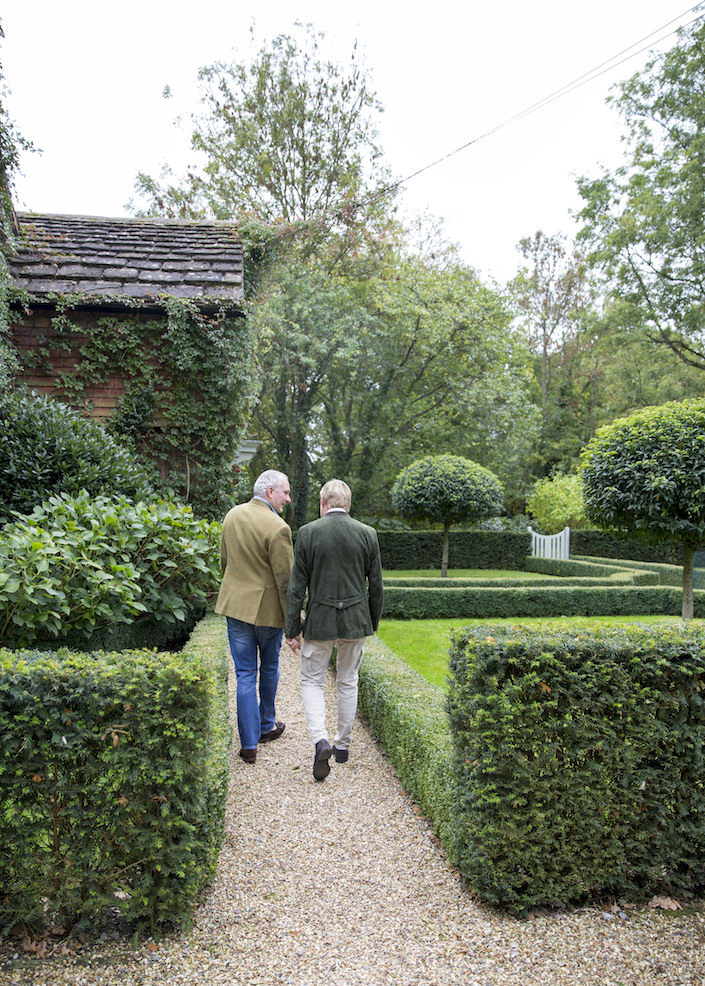 all photos by Stacey Bewkes for Quintessence