While Susan and Will Brinson have successful day jobs as professional photographers, they don a multitude of hats when returning to their 19th century home in the Hudson Valley. Here you might find them acting as painter, plumber, plasterer or any number of other home renovation specialists required in the process of renovating their Greek Revival house. Please join Susanna and me for a behind the scenes visit to the House of Brinson with this inspiring and indefatigable duo.
As self proclaimed avant revivalists, Susan and Will are fascinated with history. They love to research and understand what came before, for both context and appropriateness. And while they are determined to respect and revive their home's past, they are not purists as they update their home with a layered modern spirit infused with their own personal style.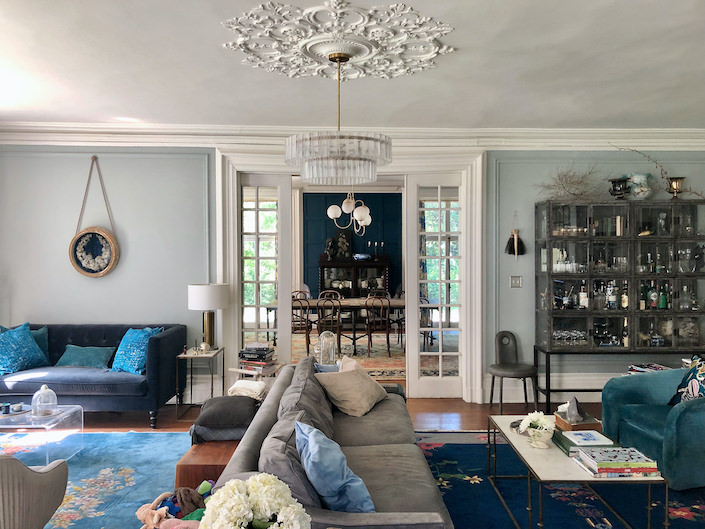 With a passion for process and love of great design in every aspect of life, Susan and Will have undertaken all the work themselves, allowing the luxury of splurging on beautiful product, from paint and fabric to tile, fixtures, wall coverings and more.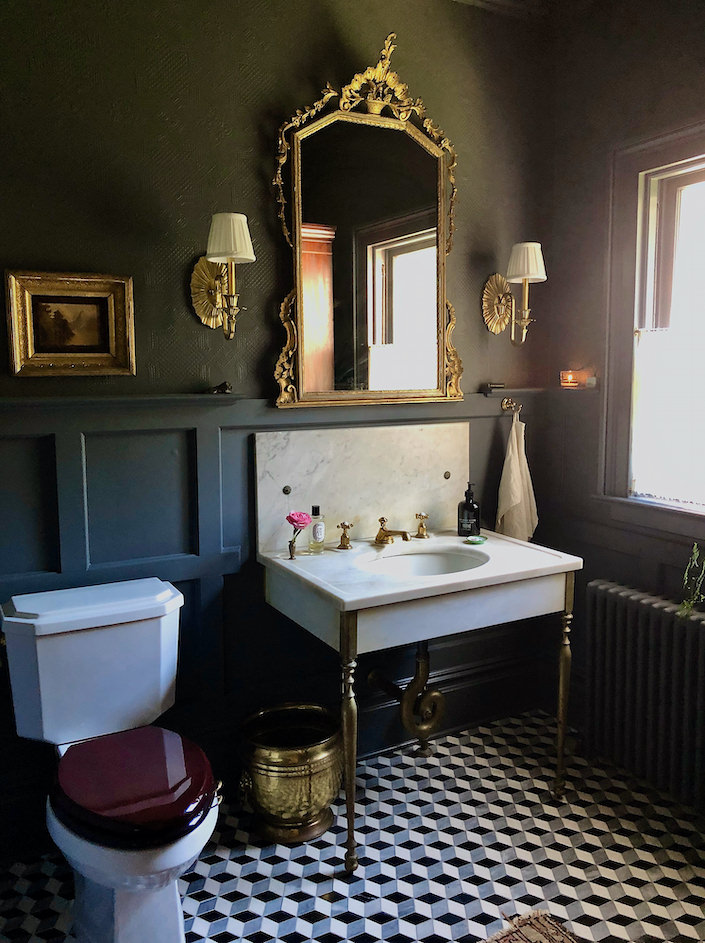 Susan and Will are the first to admit that they are not interior designers, but their aesthetic has been honed by education (both SCAD graduates) and years of working in design (Susan), photography (Will) and now together as directors and photographers for commercial projects.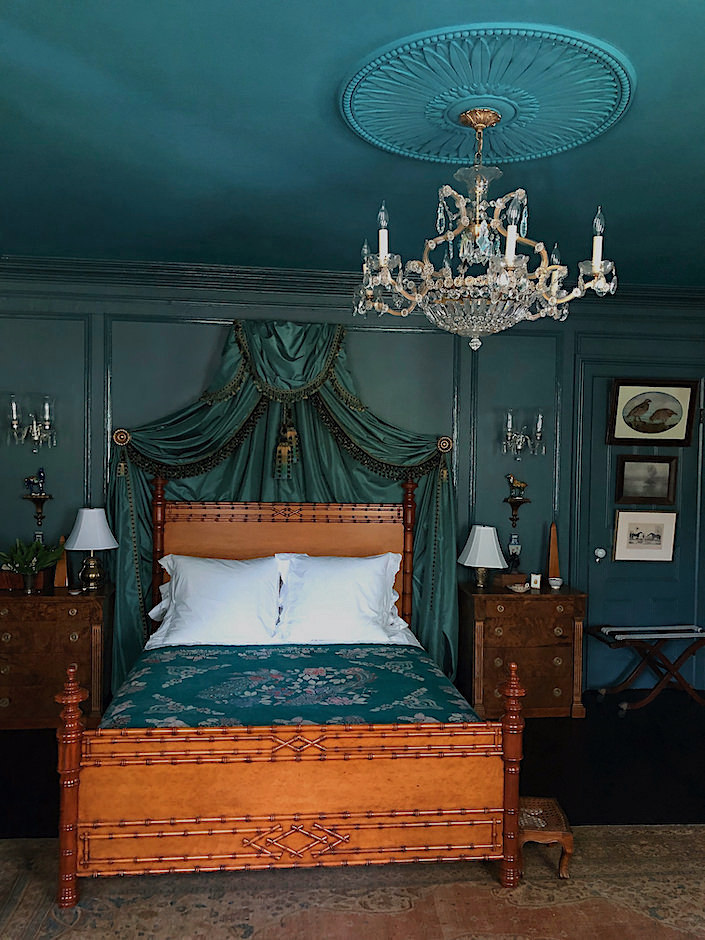 Armed with those experienced and educated eyes, they learned on the job at Stony Ford, proving that transforming a historic but dilapidated estate into a stylish and gracious home by themselves is possible with research, determination, patience and of course an elevated sense of style. Thank you Susan and Will – you and Stony Ford are an inspiration!! Be sure to follow along at House of Brinson on Instagram for more updates!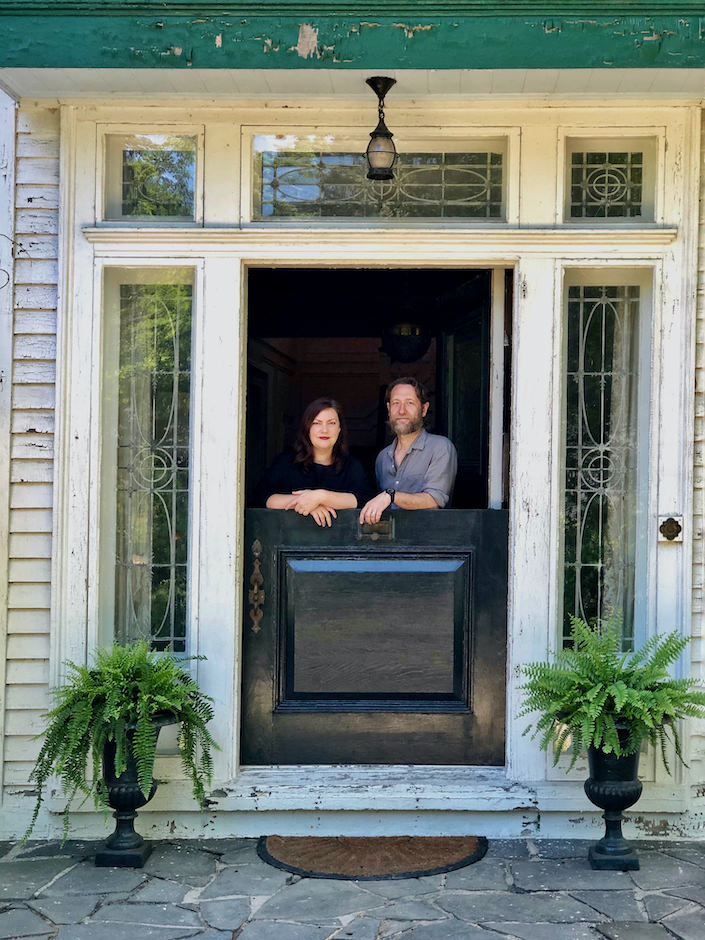 Our video's sponsor this month is especially apt: Gracie Studio has been making handpainted wallpaper for almost one hundred years. Founded in 1898 with imported handpainted scenics, antiques and lacquer, Gracie began producing their own wallpaper in the 1920's, still making them very much the same way today. This 4th generation family-run business was just the place for the Brinsons to turn to when they needed both inspiration and a treasure-filled archive to revitalize the dressing room in their guest bedroom – finished room below.
all photos above by Stacey Bewkes for Quintessence
By honoring the artisanship and many patterns of its past, Gracie was able to bring Susan and Will's 19th century home into the present with panache by translating a small vintage sample (now named Stony Ford after the Brinson's Hudson Valley estate) into panels the exact measurements of their space. "It was a pretty perfect process," says Susan Brinson.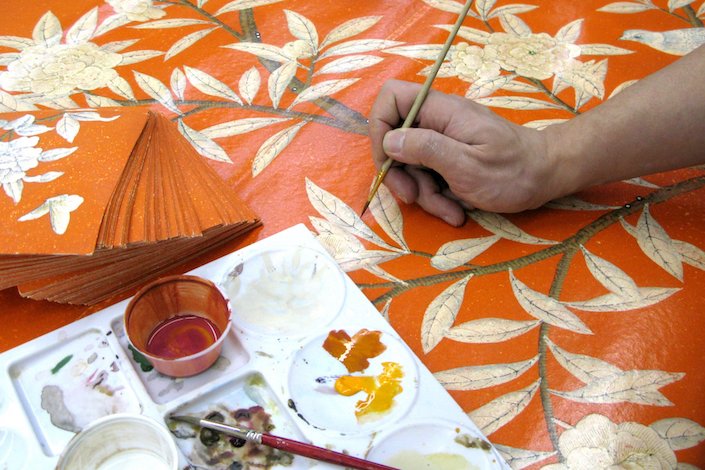 Gracie's studio draws on a three hundred year old artistic tradition, painting each order by hand (taking anywhere from 50 to 100 hours per panel) and can fulfill any level of customization. Endless interpretations have been realized by some of the brightest names in the world of design into every kind of space, from majestic staircases (with panels over 30 feet tall) and palatial dining rooms to petite powder rooms and diminutive dressing rooms.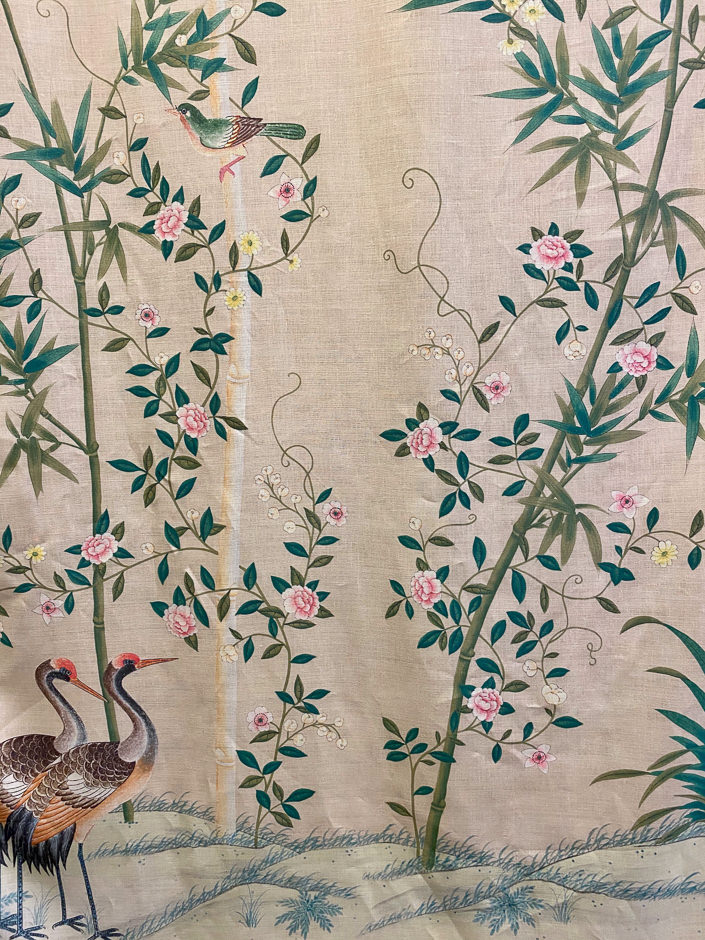 And for those who crave Gracie's elegant designs for drapes or upholstery, they have just launched a textile collection, based on six of their most iconic wallpaper patterns: Hampton Garden (below on top), Bamboo Grove (above), Greenfield, Ivory Silhouette (below), Indigo Garden (below behind) and Tan Arbor.
three photos above courtesy of Gracie
Printed on 100% linen, a full repeat measures 54″ wide by 12′ tall. With pretty hillocks at the base, one full panel connects exactly to the next for seamless widths, with a lead time at just three to four weeks. You can order directly on 1stdibs or call your nearest showroom for more details!