Over the years, I have had the privilege of documenting many aspects of celebrated designer Bunny Williams' talents. And while Susanna and I have shared several video visits with Bunny, we  have never visited her inside her beautiful Greek Revival home, immortalized in her first book, An Affair with a House. So we are especially delighted for you to tag along with us now at home in Connecticut with Bunny Williams!
From her designs to products (Bunny Williams Home is celebrating 10 inspiring years!) to books, Bunny's world is one of comfort, gracious living and effortless style. And while she has had a long and distinguished career, she never rests on her laurels and is always moving forward with curiosity and enthusiasm. One of Susanna Salk's and my early videos captured Bunny behind the scenes at her iconic pool house.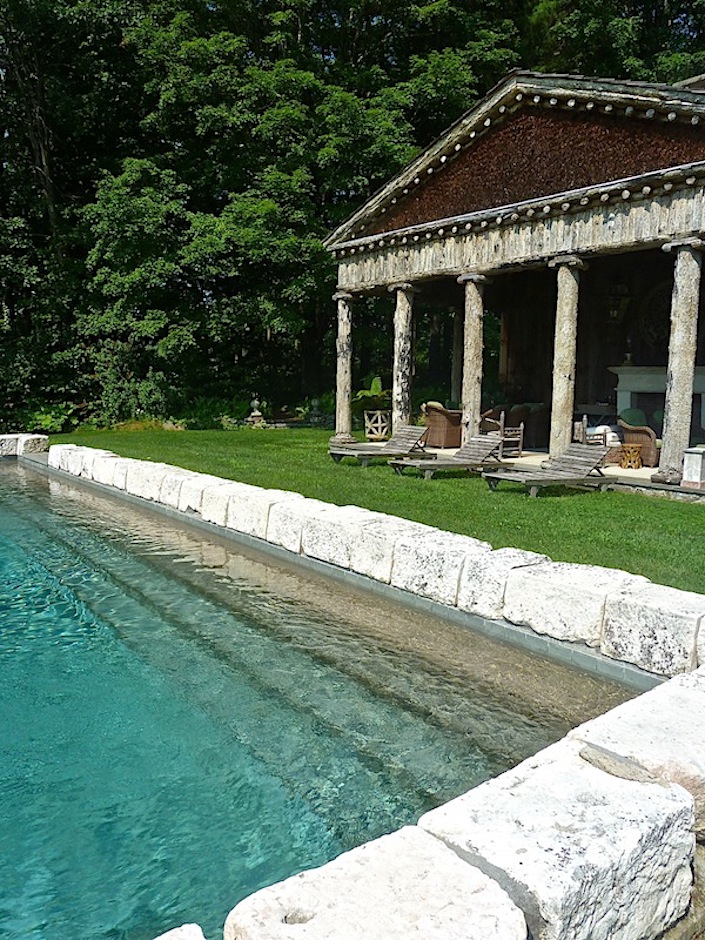 We have also chronicled how Bunny shares a stylish life with her beloved pups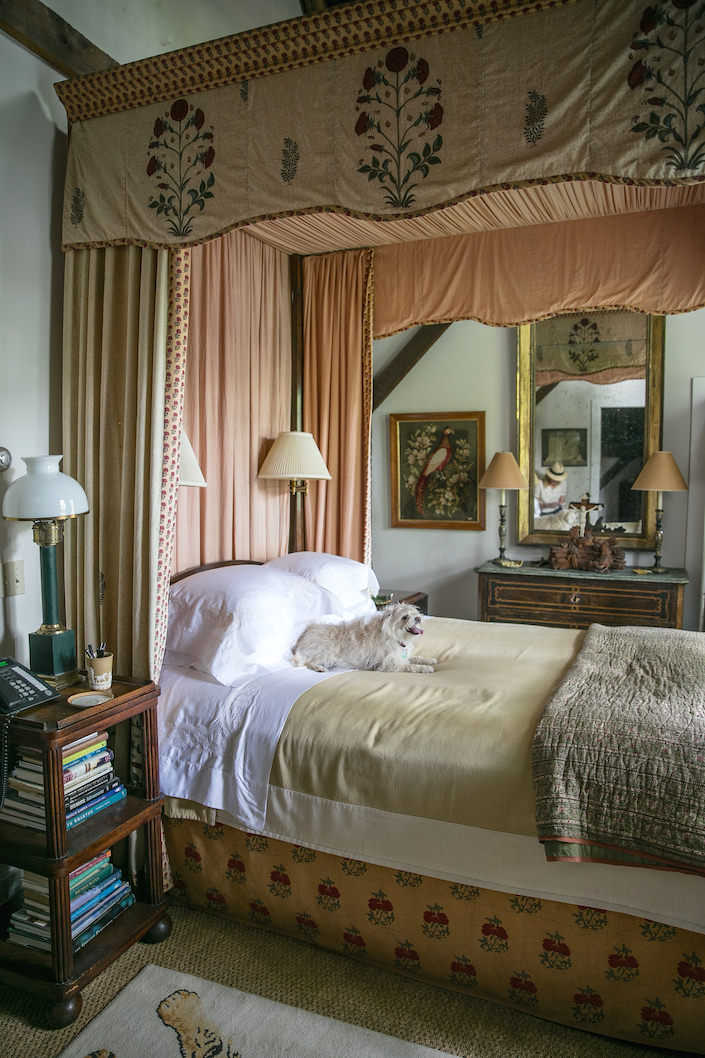 and how she entertains with ease and style. So thank you Bunny – it's an honor to share your inspiring world!
photos above by Stacey Bewkes for Quintessence
A big thank you to video sponsor Allison Caccoma, who shares a very special connection with Bunny Williams. This San Francisco-based designer worked for the legendary decorator for seven years in New York before moving out west to open her own eponymous shop a little over a year ago. "When I moved here there was no other thought in my mind than to bring everything that inspired me most about East Coast design to the West," says Caccoma, who once worked on Wall Street before pursuing her true passion.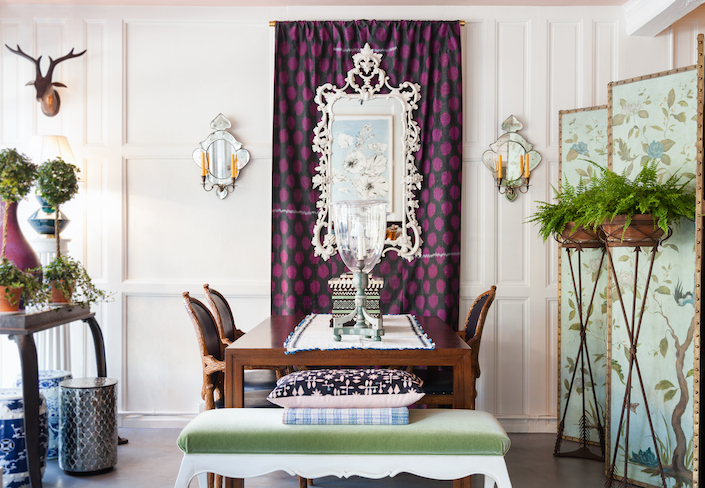 "I always loved and admired how Bunny's and (husband) John Rosselli 's former East 75th Street carriage house shop, Treillage, was filled with magical, found treasures from all over the world. I have so many fond memories of divine parties at Treillage and wanted to create that same feeling for others today.  They continue to be a major source of inspiration for me behind launching my own shop here."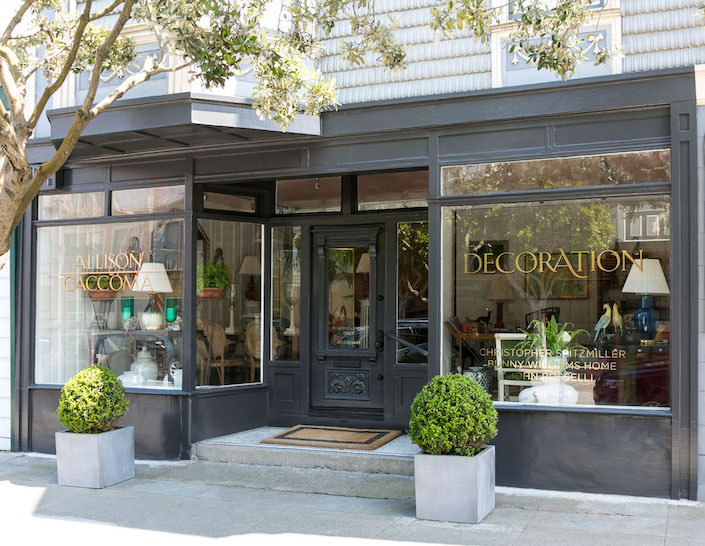 Caccoma's charming space is housed in an 118 year old building on Sacramento Street in Presidio Heights. "My concept was to design the shop as I would decorate a home," says Caccoma. " It has living room, dining room and study vignettes.  I use it to have trunk shows, meetings and to entertain as I would at home."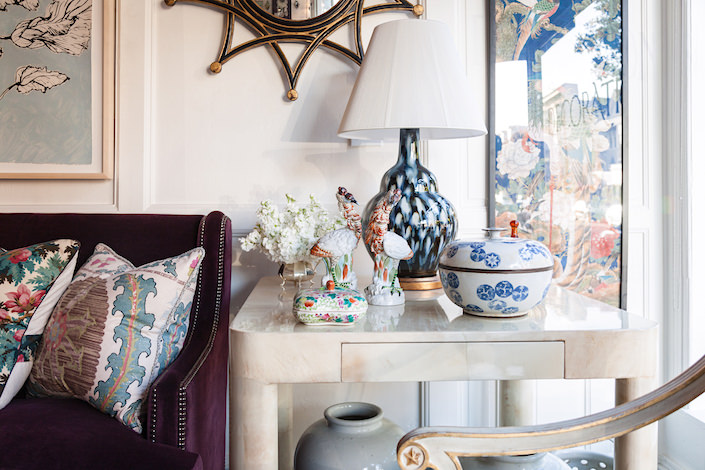 And along with carrying Bunny Williams Home products, lucky customers can also find Christopher Spitzmiller's iconic bespoke lamps for sale along with unique items from John Rosselli, such as beautiful bone and glass hurricanes, garden seats and  chic mirrors. And then there are the vintage pieces adding to the shop's marvelous mix.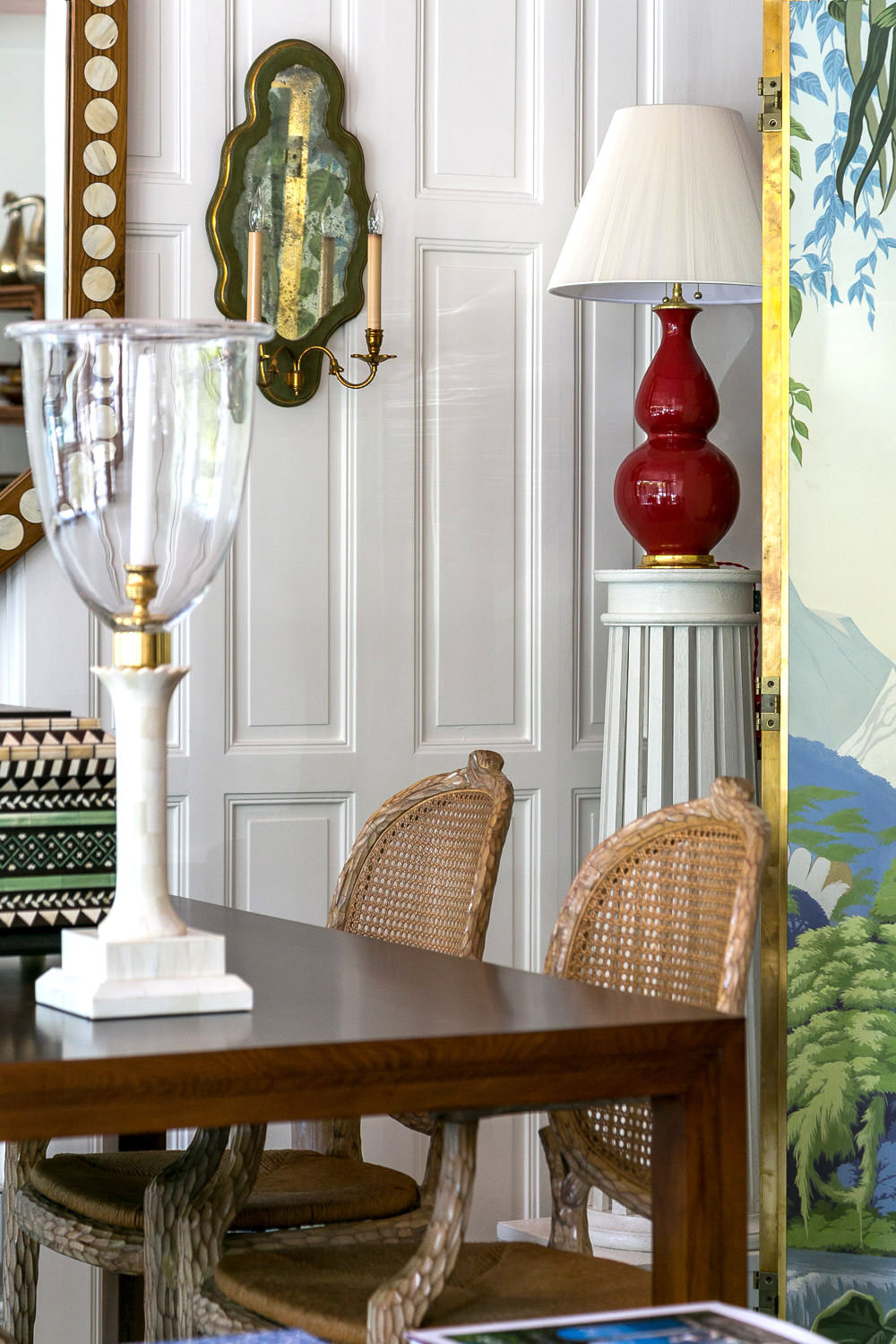 From Murano glass bowls to majolica, to plant stands, to a Karl Springer table, it's all carefully curated by Caccoma who is clearly thriving as both shopkeeper and decorator. "Not many people are opening small boutique shops these days, but the response has been so wonderfully positive. We will always need to shop in person!"
photos of Decoration by Kathryn MacDonald Photography and Guillermo Gusils Photography
Thank you Allison – Susanna and I can't to visit next month!