Our second installment of At Home in the Kitchen takes us to the chic Manhattan home of interior design icon Bunny Williams and husband, legendary antiquarian and shopkeeper John Rosselli! A move to a slightly bigger and brighter apartment on a higher floor in their classic 1920's upper east side building, precipitated a thoughtful renovation. Join me and Susanna Salk for a visit with Bunny as she walks us through her chic new city kitchen!
Taking into consideration their Manhattan lifestyle, Bunny designed a fresh space with a decided city glamour and yet brimming with practicality. Extra deep cabinetry and hidden appliances make it the perfect space for drinks. And since they use the kitchen primarily after work hours, Bunny worked with Donald Kaufman to develop the deep custom green color for the cabinetry that adds an extra allure for evening entertaining.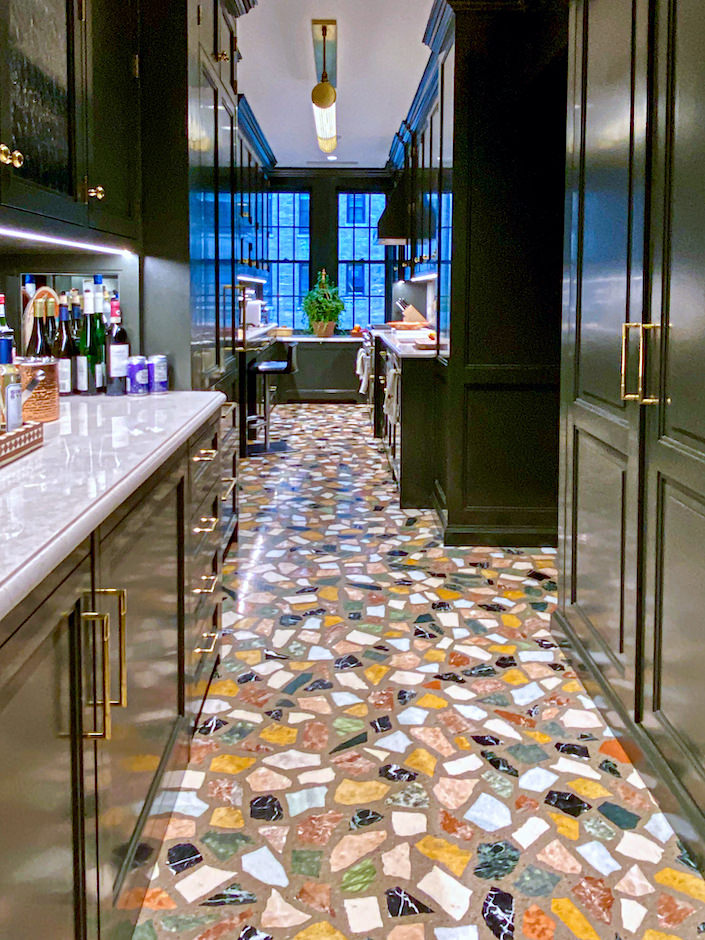 The star of the space is the custom terrazzo floor, inspired by one in Sawyer Berson's Kips Bay room several years ago, below. Friend, designer Brian Sawyer, introduced her to terrazzo specialists Durite, where Bunny fabricated her bespoke version!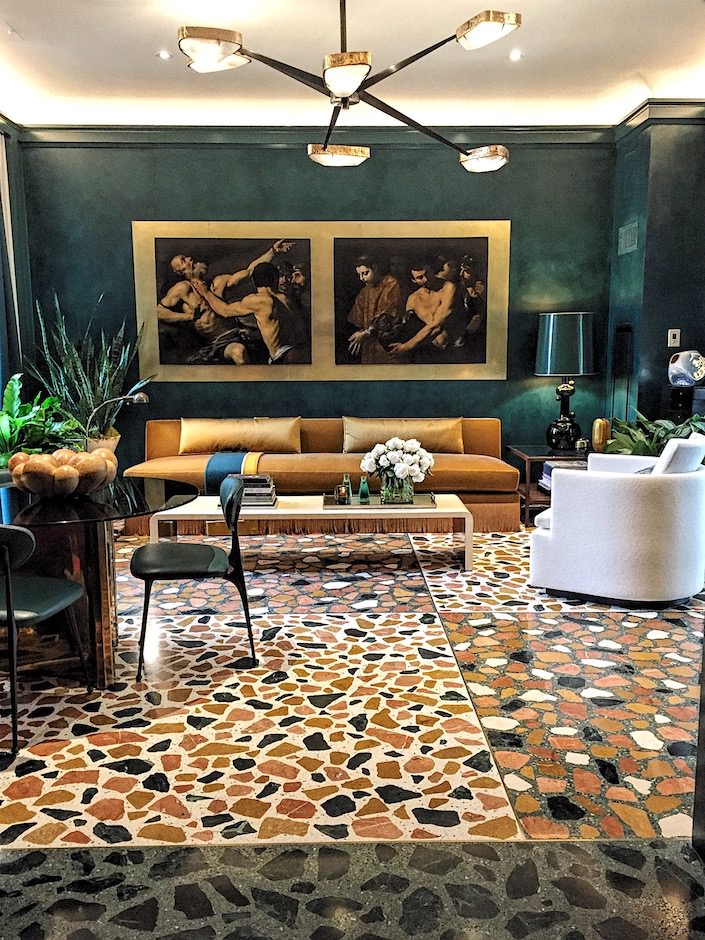 So thank you Bunny, we love how you are always staying current and upping your game! And a special shout our to John – in these uncertain and stressful times, what could be more comforting that a home-baked apple pie!
all photos: Stacey Bewkes for Quintessence
Stay tuned as we will be bringing you a full tour of Bunny and John's new apartment (sneak peek above). And in the meantime, be sure to watch our other episodes with Bunny – At Home in Connecticut, Setting the Table and At Home in the Pool House!