Friday marks the opening of Rooms with a View 2017 – the 23rd year of the annual fundraising showhouse originally conceived by Albert Hadley. This year 12 designers transformed their small 6′ x 8′ spaces into vignettes with the theme Joy to the World. We'll start with a quick look at three of this year's rooms as you enter the showhouse.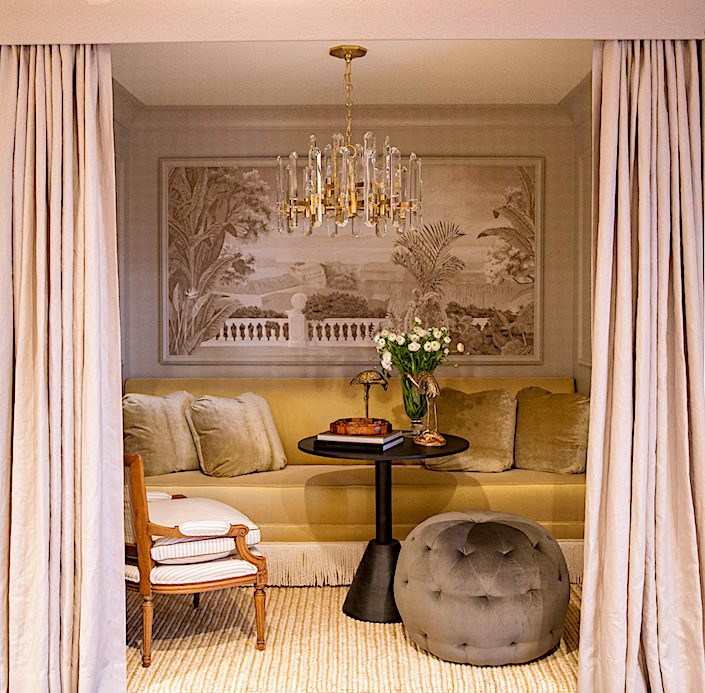 Designer Grace Rosenstein's inspiration for her space began with a quote from Eban Alexander, "Laughter and irony are at heart reminders that we are not prisoners in this world, but voyagers through it." The positivity of the message and the reference to both figurative and literal travel inspired Grace to commission her sister Annie Havlicek de Sanchez to paint a mural commemorating a shared trip to Portugal, celebrating both her love of travel and her joy of home.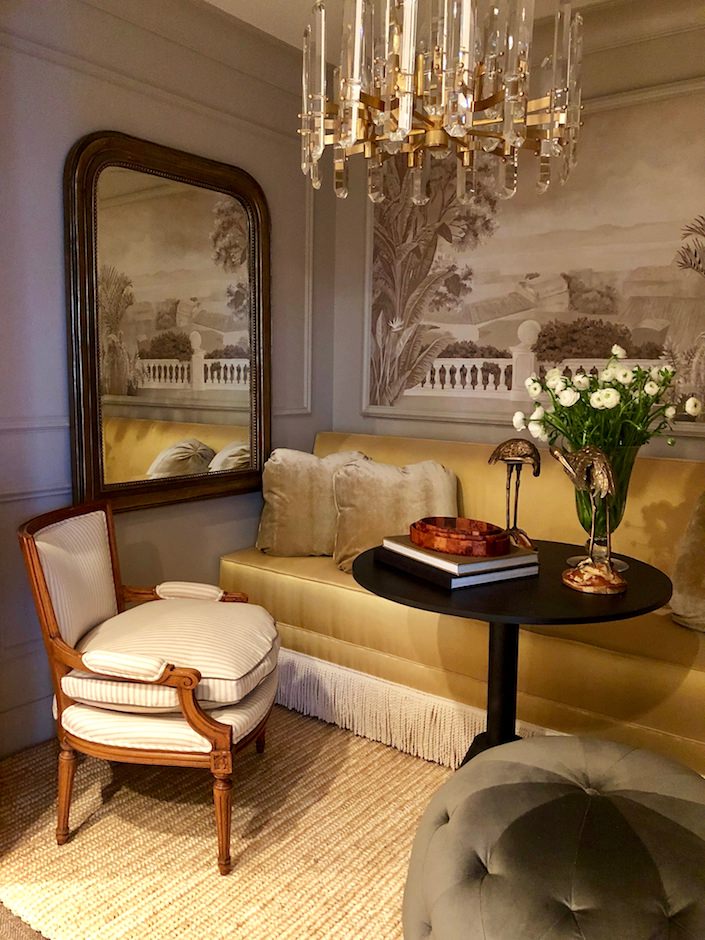 A custom banquette with Lee Jofa Silk and Samuel & Sons trim anchor the space with added sparkle from a Circa's Bonnington Crystal Chandelier. A custom table was designed in collaboration with Erickson Aesthetics and vintage finds include a Louis chair updated with fresh ticking and whimsical brass storks.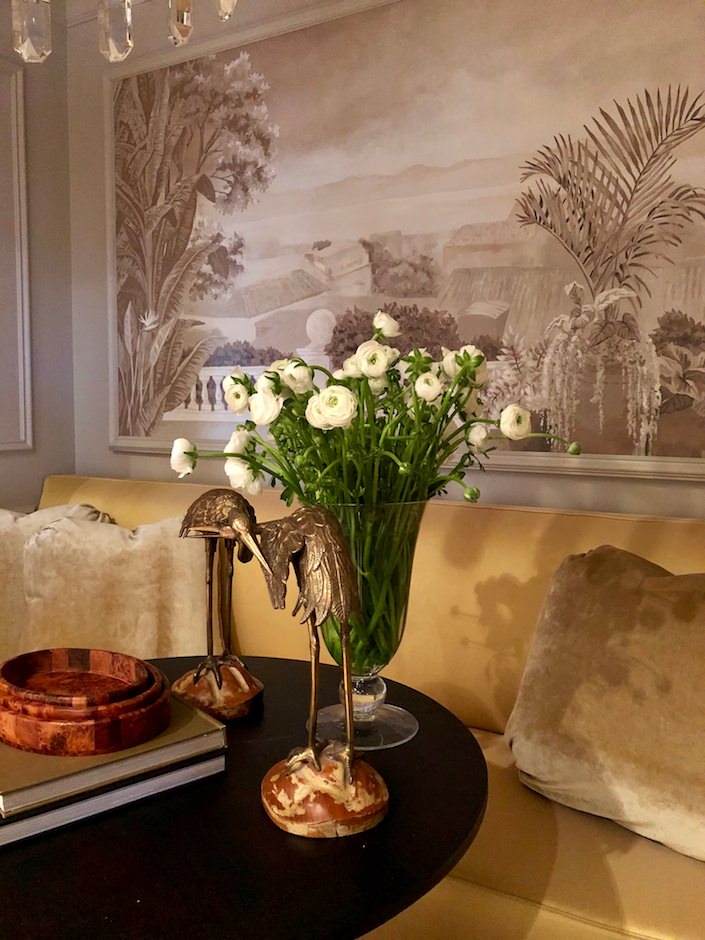 Next door, designer Travis Grimm chanelled the winter weather for a cozy space in rich dark jewel tones.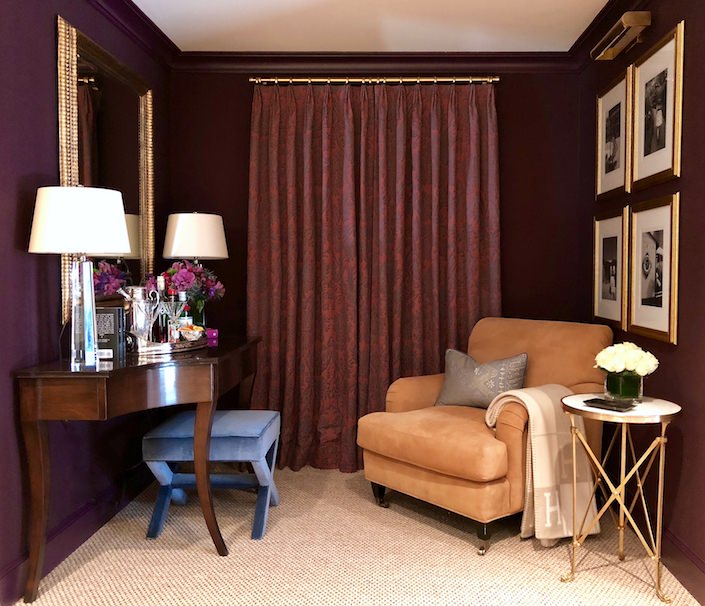 Against walls and drapes of Fortuny fabrics, a custom suede chair from Holly Hunt and stool of a Fortuny cotton/cashmere velvet added pops of color and additional texture.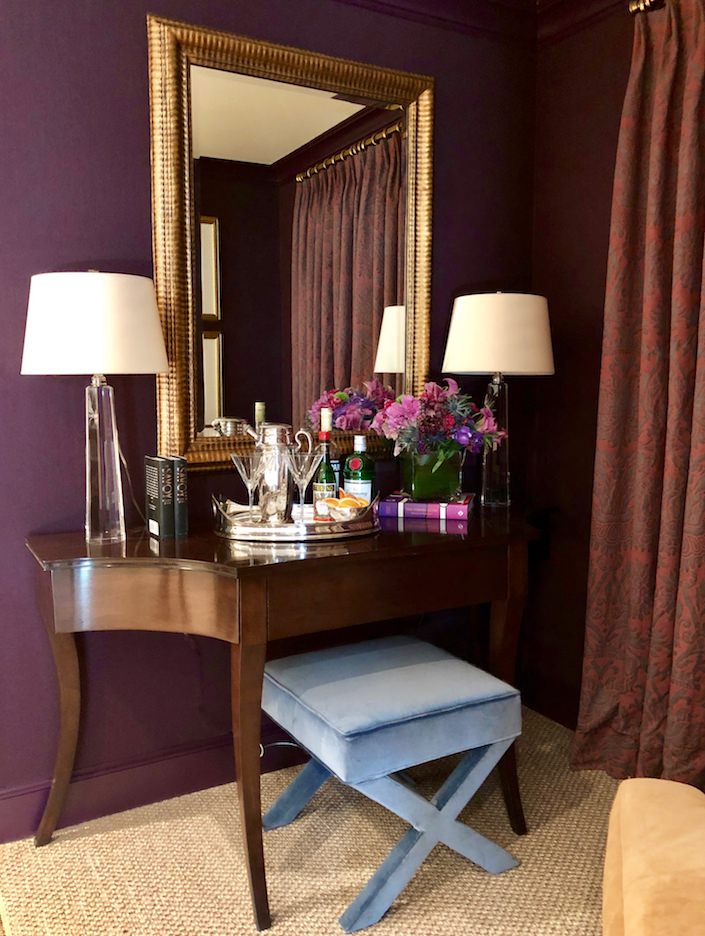 Photos by Gray Malin reference his previous California home.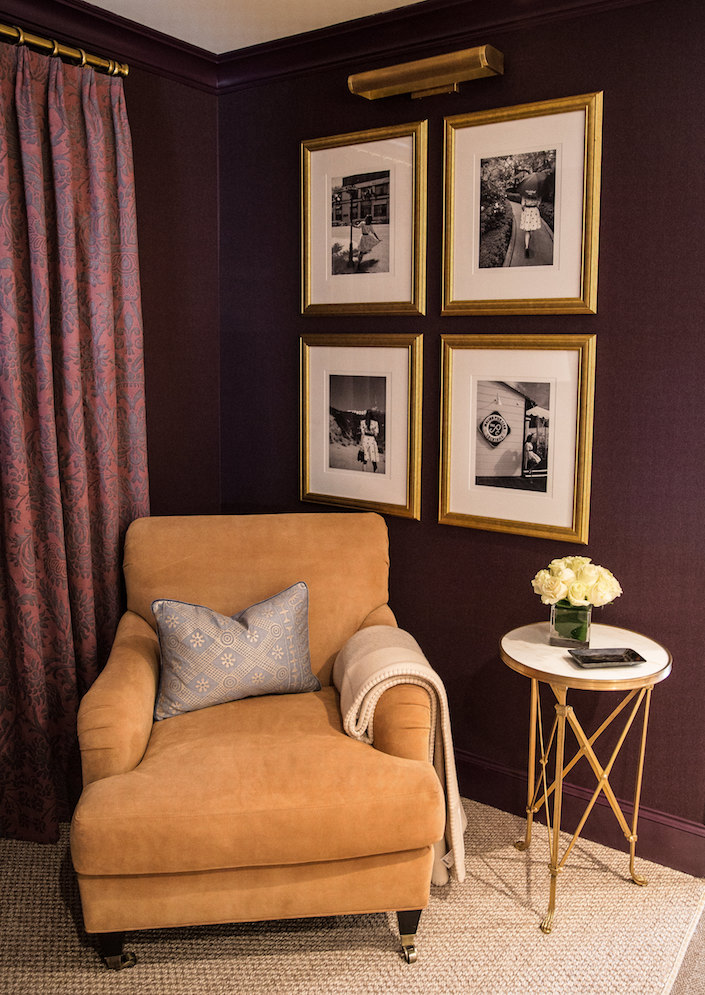 With holiday entertaining approaching, Travis set an elegant bar moment on the beautiful Rose Tarlow console. Five o'clock can't come soon enough!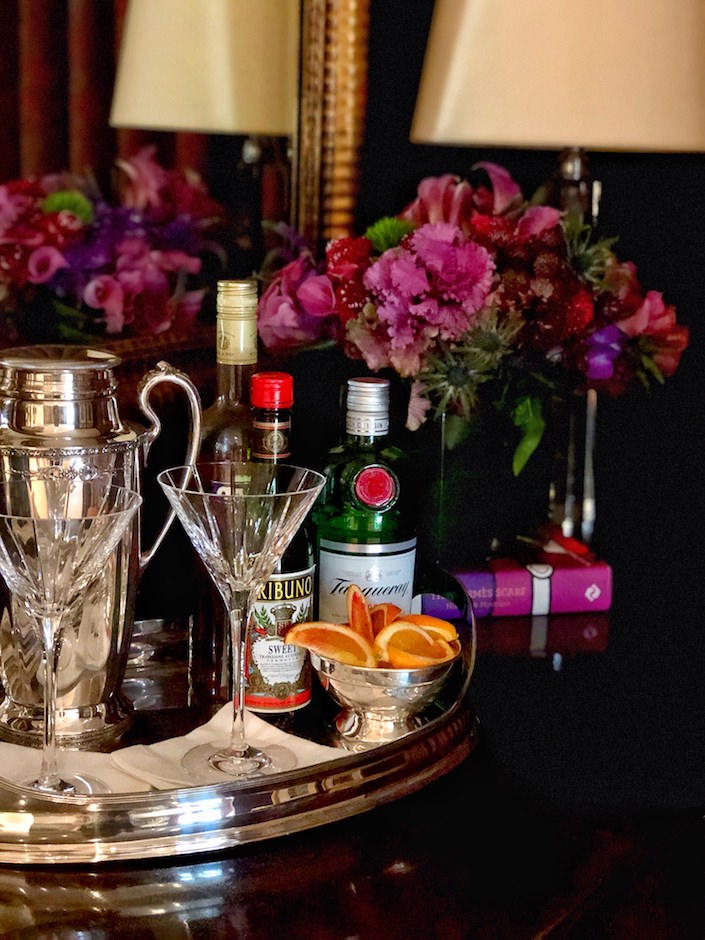 John Eason designed a special 'Meditation Room' inspired by his own daily ritual and the meditative early artwork of Frank Stella.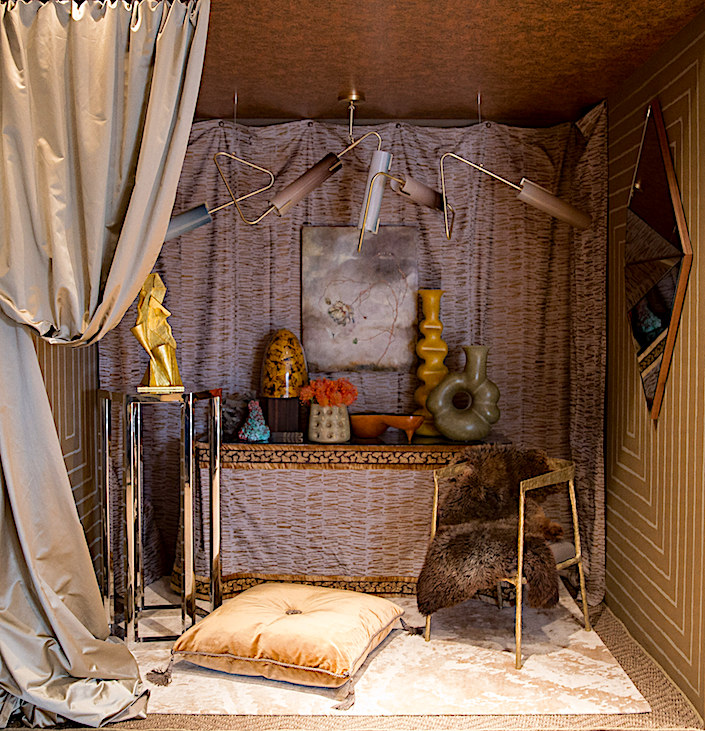 Sumptuous layers of textiles and objects mix old and new with sophistication. A striking Avram Rusu Studio custom chandelier, vases and bowls from Culture Object and original artwork from Nathaniel Galka set an artistic stage.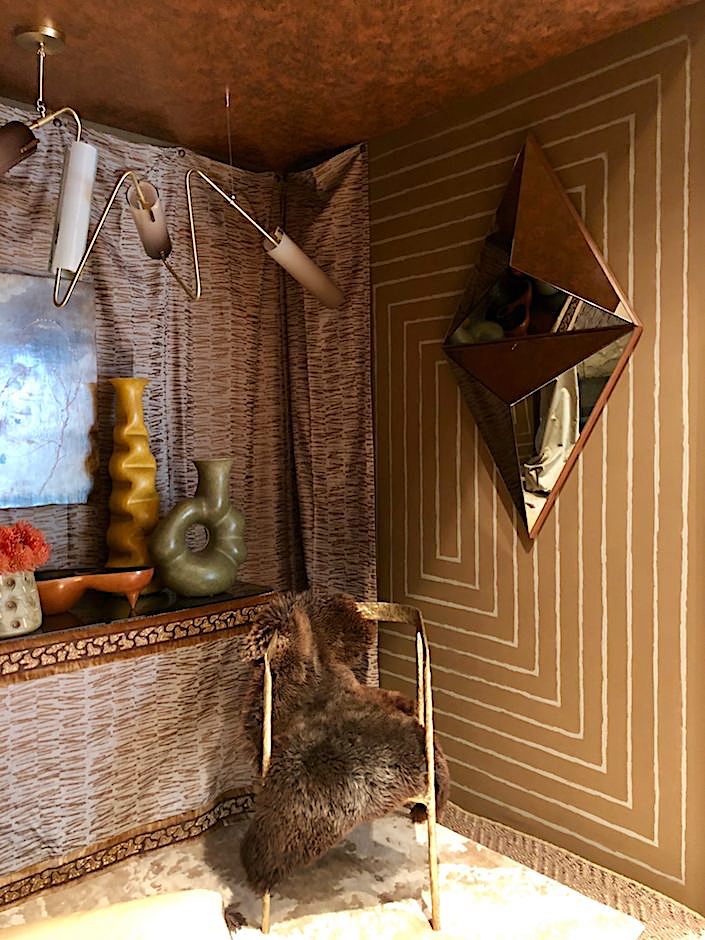 Robert Sukrachand's wall mirror and chair from John Lyle add some contemporary luster to the more gutsy artisanal feel of Fabric & Steel's fabric and the Cowtan and Tout wallpaper.
all photos by Stacey Bewkes for Quintessence
The designers will be on hand during the weekend to meet and greet and don't forget that many of the items in the booths are for sale, the proceeds of which benefit the Southport Congregational Church and its programs. Stop back for more from Rooms with a View – hours and information can be found on their site.