It's no secret that many of us who have a passion for the world of beauty and design are also totally devoted to our dogs. Living well is about sharing the love and who better to celebrate with than our faithful four legged family members. Today I am thrilled to announce the debut of my and Susanna's new video series, It's a Dog's Life, where we will be celebrating how dogs and their tastemaker owners share a stylish life together. And we are delighted to be kicking off the series with none other than Jonathan Adler – potter, designer and author who brings Modern American Glamour to our lives with his rescue pup FoxyLady by his side. Join us for a visit to their stylish downtown Manhattan home!
Starting as potter, Jonathan has expanded his design empire to include an emormous range of products from furniture and lighting to pillows, rugs, tabletop, accessories and more, all celebrating an irreverent, colorful happy vibe. His manifesto includes a variety of inclusive style statements from "minimalism is a bummer" and "your home should make you happy" to "dogs should be allowed in stores in restaurants' – see why we chose him?! Jonathan and partner "writer, bon-vivant, window dresser, fashion commentator" Simon Doonan walk the walk in their bright, colorful, happy home, below.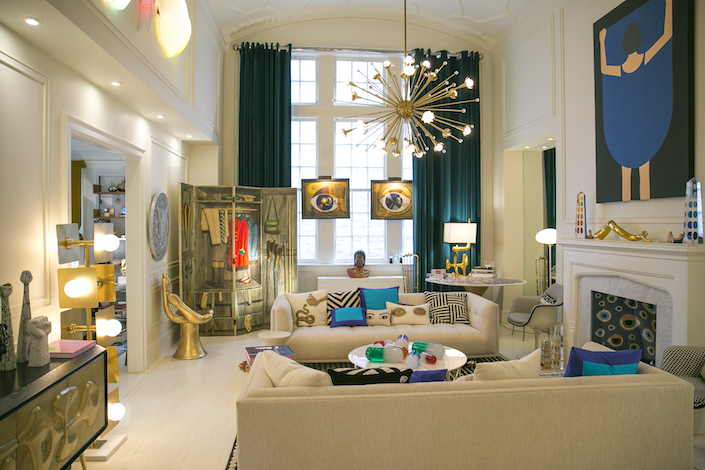 It was of course while shooting for Susanna's book, At Home with Dogs and Their Designs, below, that we were inspired to start the series.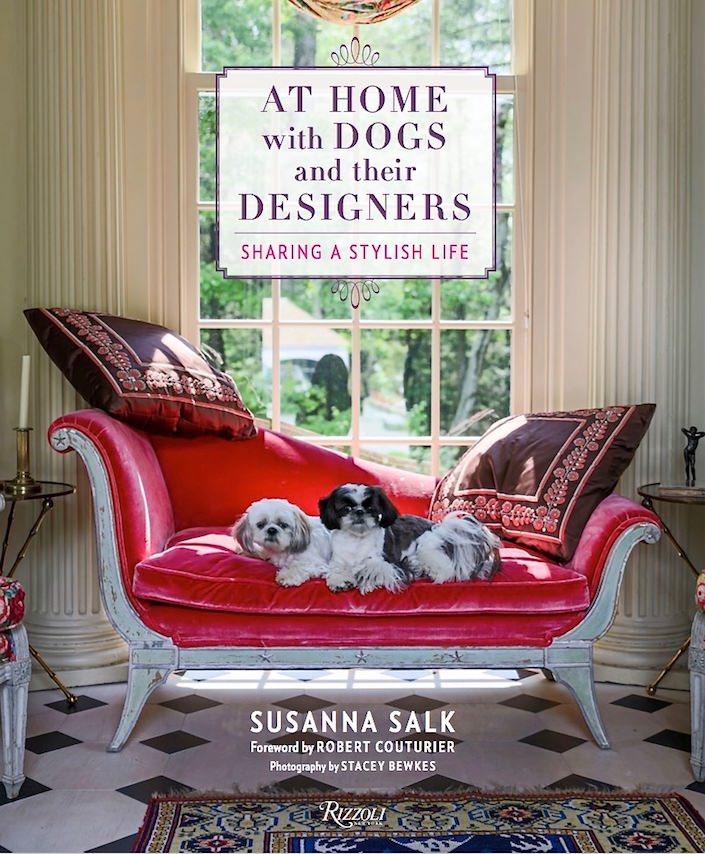 And while some of the featured designers, like Jonathan, will hopefully be part of the series (back cover showing more below), we will also be expanding beyond the book to include noted stylemakers from a wide variety of fields.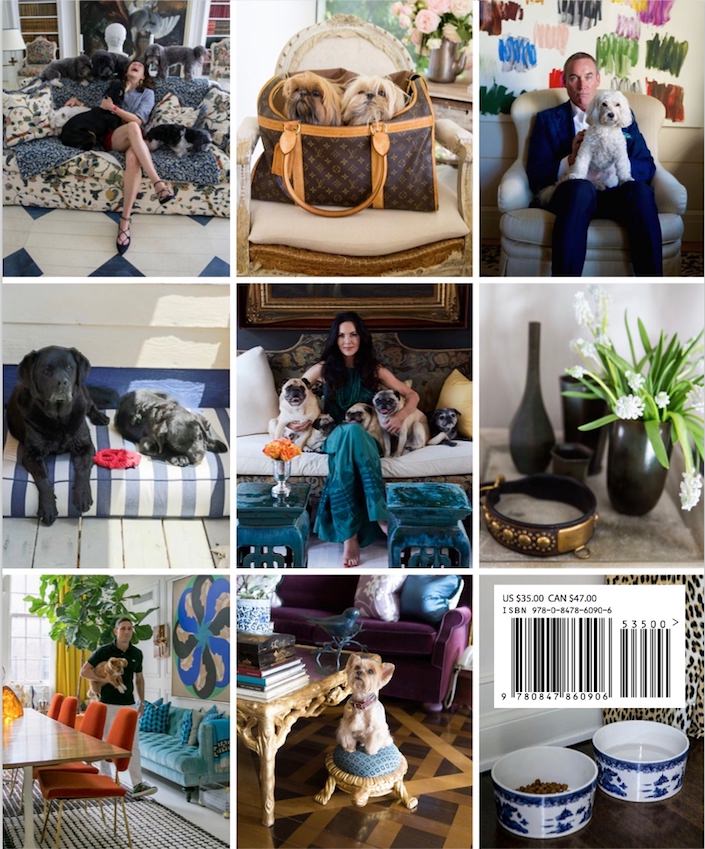 So thank you Jonathan, for being our It's a Dog's Life debut star! We loved sharing yours and FoxyLady's stylish life at home!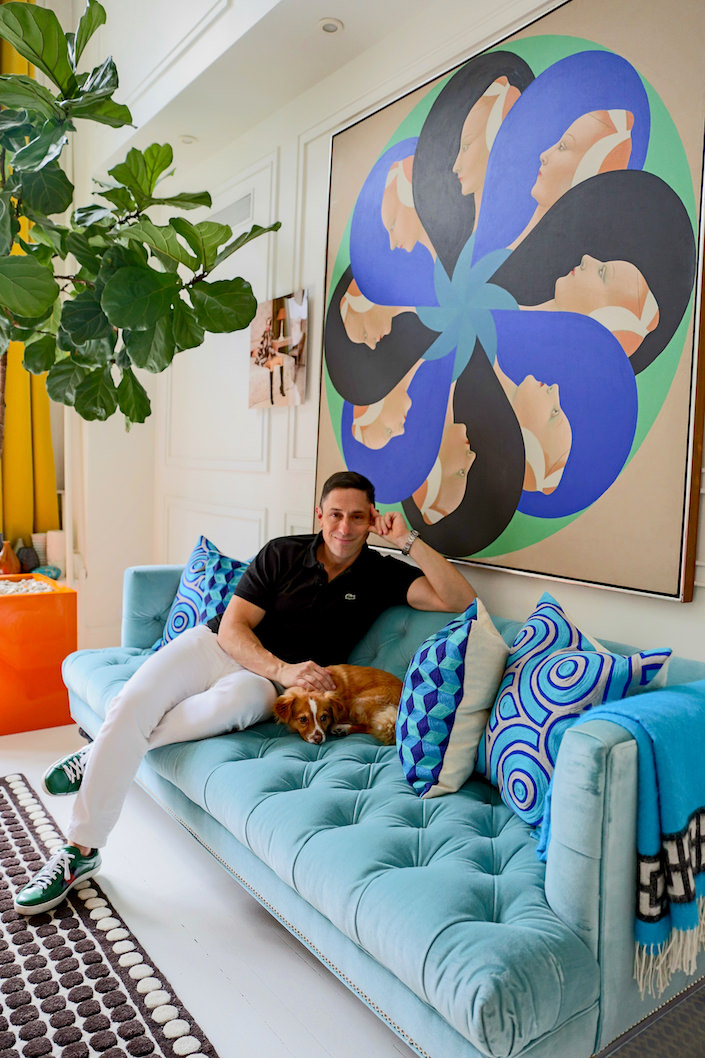 all photos by Stacey Bewkes for Quintessence