In our video with Carolyne Roehm at her beautiful Connecticut home, you may remember one moment showing a spectacular crystal chandelier hanging in the greenhouse, below. From a shoot at Weatherstone, the image is from a catalogue that Carolyne styled for Baccarat holiday.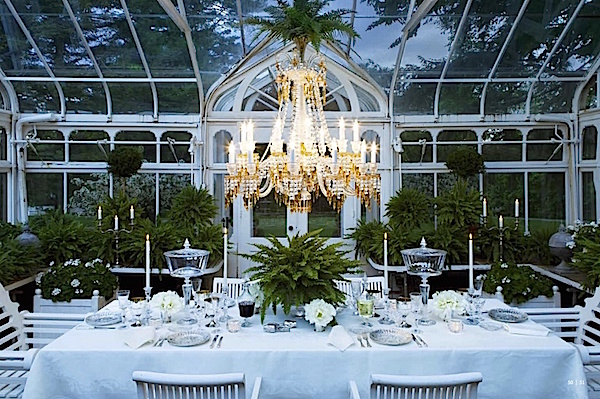 Throughout the book are exquisite vignettes that show both Weatherstone and Baccarat at their glimmering finest. As we all prepare to think about the holidays, both in terms of tabletop, gifting and decor, these pages offer an elegant vision of "La Vie en Baccarat" chez Weatherstone.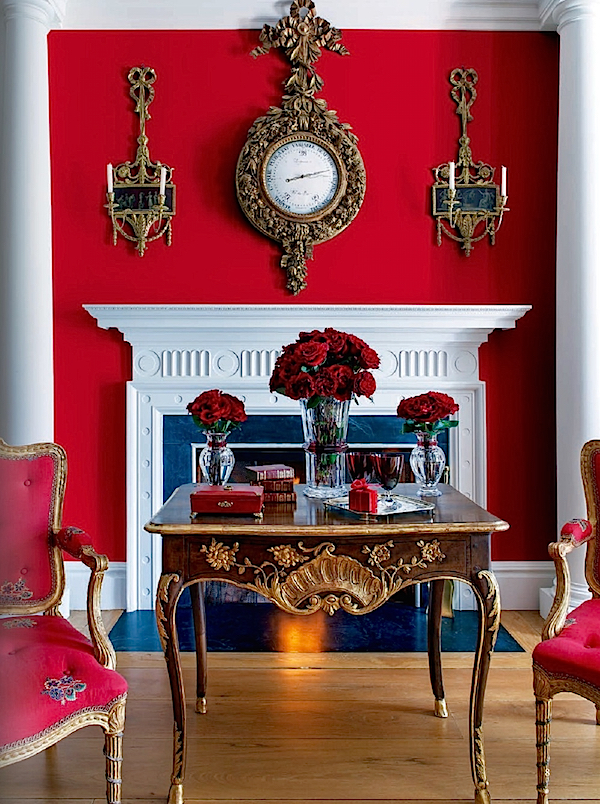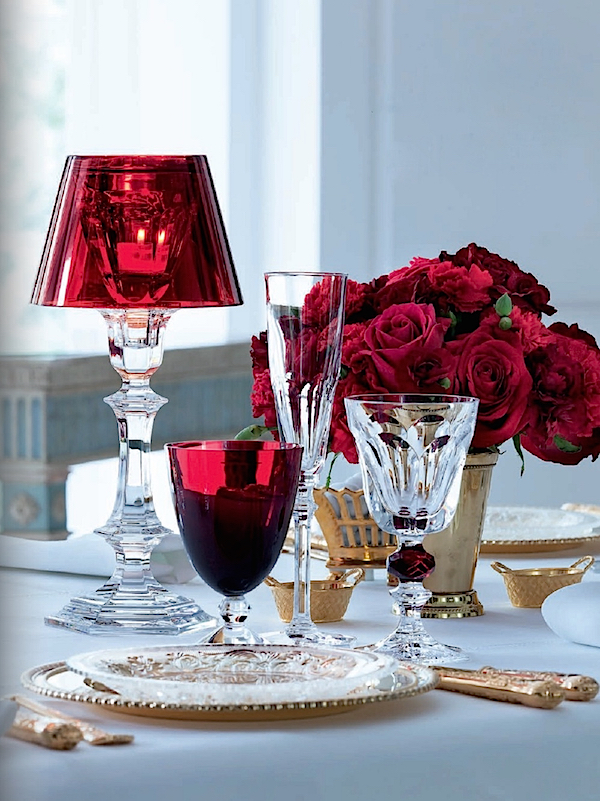 Baccarat's signature red looks regal and festive for a holiday table. Above, the shade on the Harcourt candlestick by Philippe Starck and small Véga glass as well as champagne flutes with large Eye vase, below, echo the beautiful roses.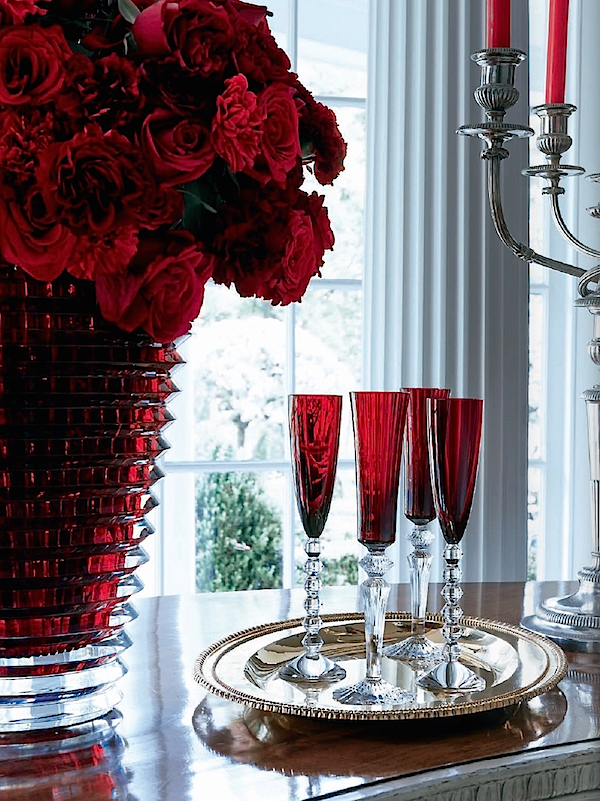 I am loving plum and violet colors this year for my Thanksgiving table, which look glorious executed by Carolyne here. I wish I had known about the charming small Eye votives and Mosaique tumblers in amethyst.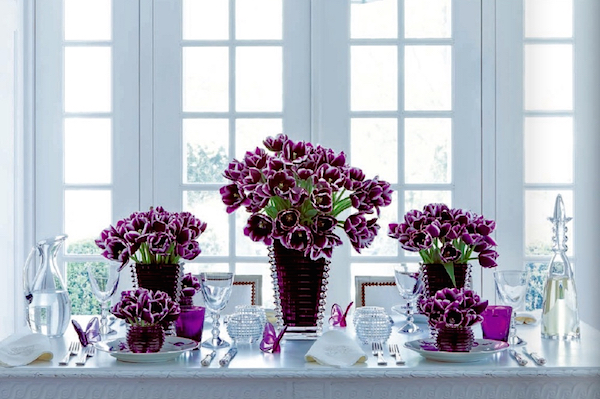 My favorite Harmonie bar glasses are always a classic choice.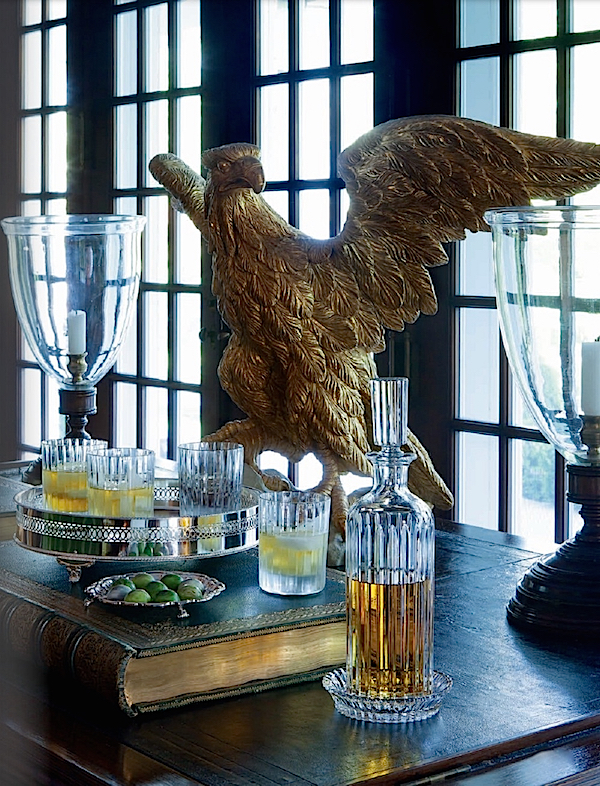 From the formal to more casual moments, it is a celebration of home at the holidays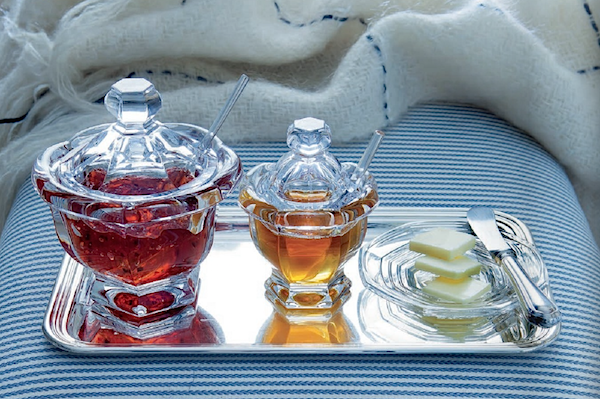 where a touch of red is also symbolic of heartfelt time spent with family and friends.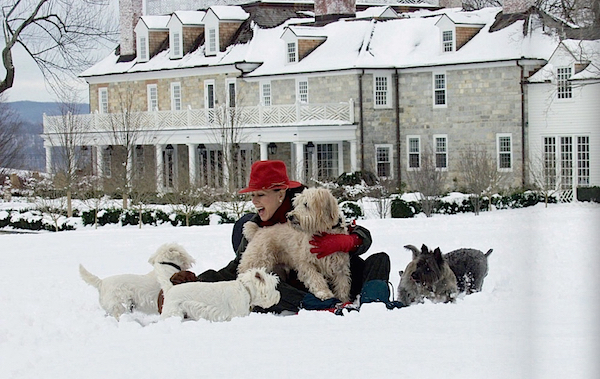 All photos Sylvie Becquet