Adjoining Nina Campbell's bedroom for Mr. Doheny, designer Beth Webb of Beth Webb Interiors created a tranquil retreat for the woman of the house. "The minute I walked into the Greystone Mansion I felt as if I'd been in this house for a lifetime. For me the 1920's remain a benchmark for all that is good and true in both interior design and architecture in America. I've been drawn to iconic properties from the 20's the whole of my aesthetic life."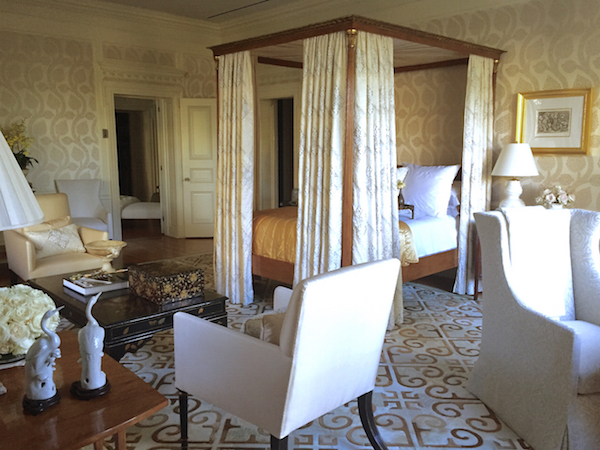 I think many of us can relate to the appeal of the classic homes in these interwar years. Built with proportion and stature, they offered opportunities for gracious living, which Beth addressed in her lovely bedroom.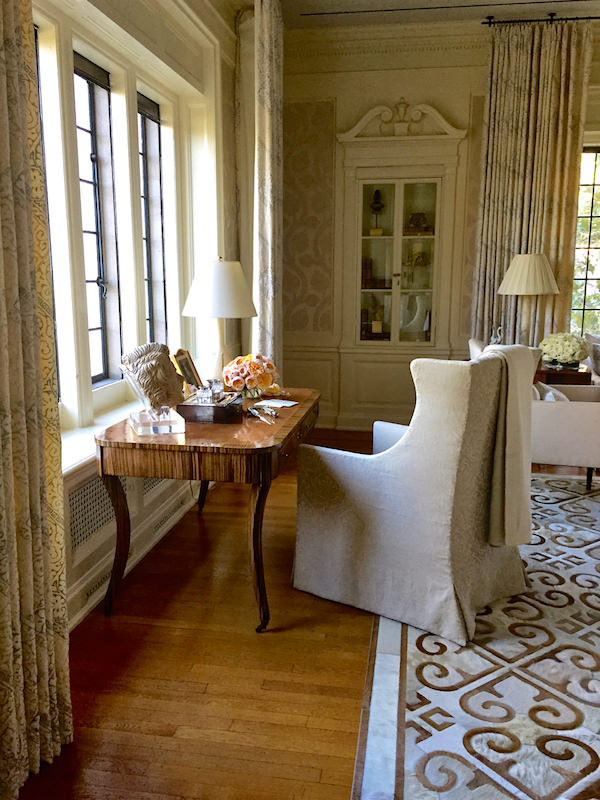 A writing table and wing chair from Dessin Fournir provide Mrs. Doheny with a spot to write letters (because people actually still do that) and complete her correspondence with a scenic view.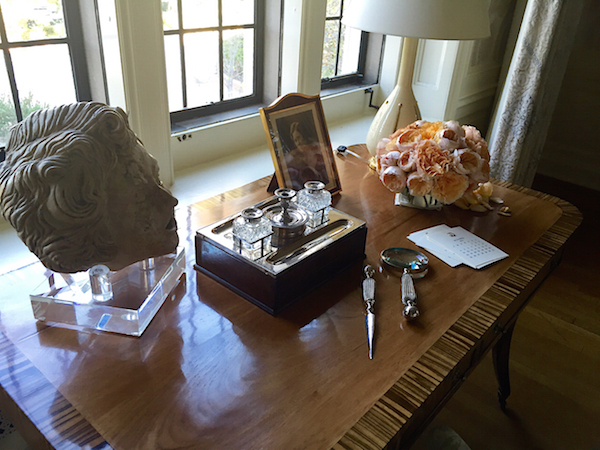 "I really wanted Mr. Doheny's bedroom to be a quiet elegant refuge with sumptuous furnishings, luxurious fabrics and wallcoverings accentuating, not detracting from the exquisite interior architecture of the room."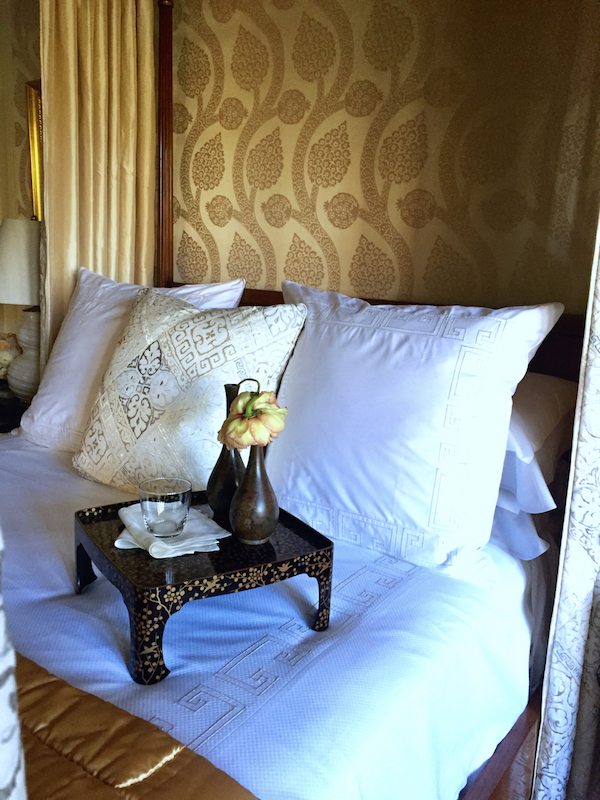 This well appointed and inviting bed certainly fits the bill with beautiful understated Leontine Linens and chinoiserie lacquer tray.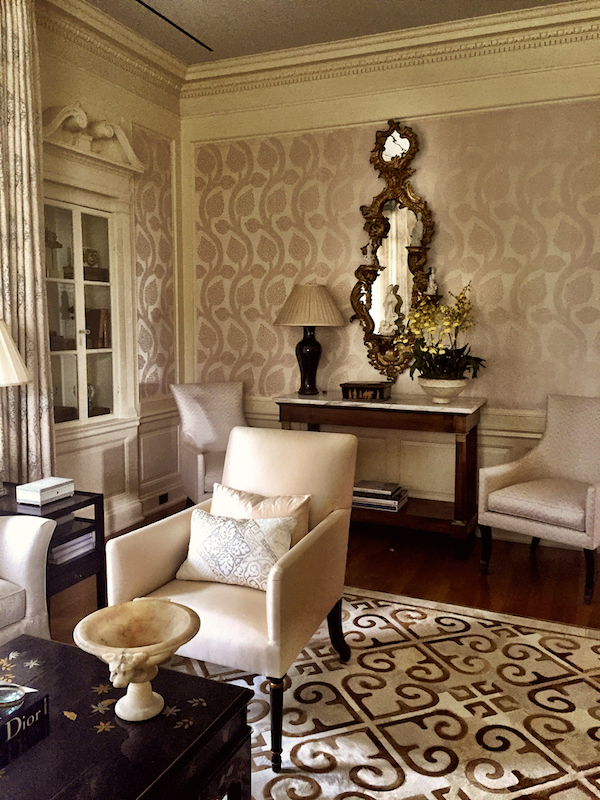 De Gournay's large scale Ottoman-inspired Pomegranate silk damask wallpaper coordinated perfectly with Kyle Bunting's custom hide rug. Elegant accoutrements added to the color story and exotic interests.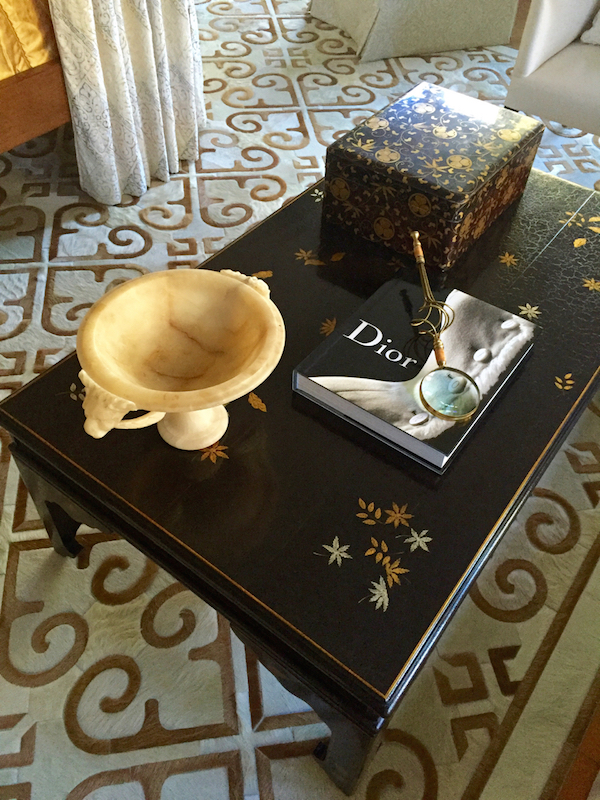 An adjoining dressing room expressed the more glamorous side of Mrs. Doheny with luxurious lounging pieces accessorized with pieces of indulgent textures.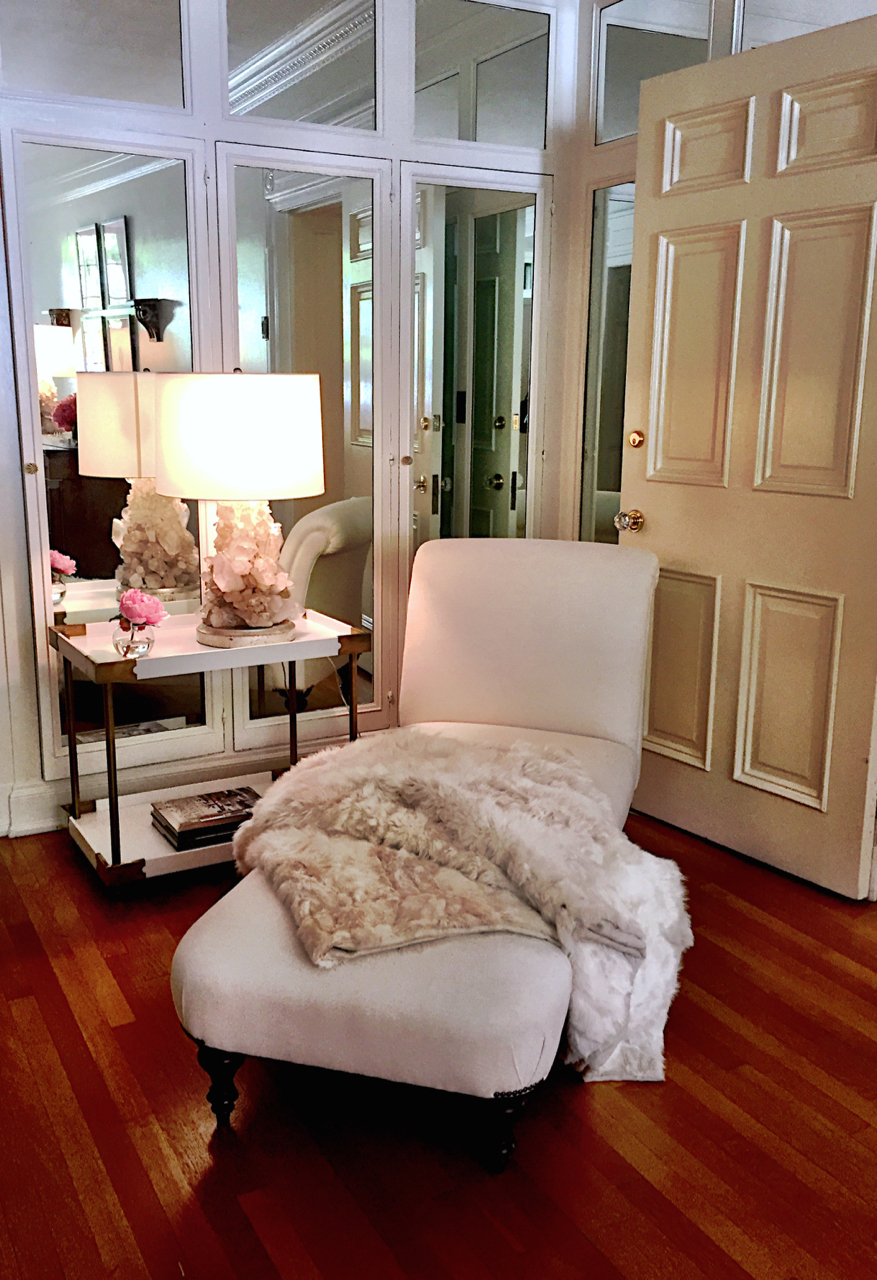 Pops of pink with the subtle bling of Dragonette's rock crystal lamps upped the feminine factor.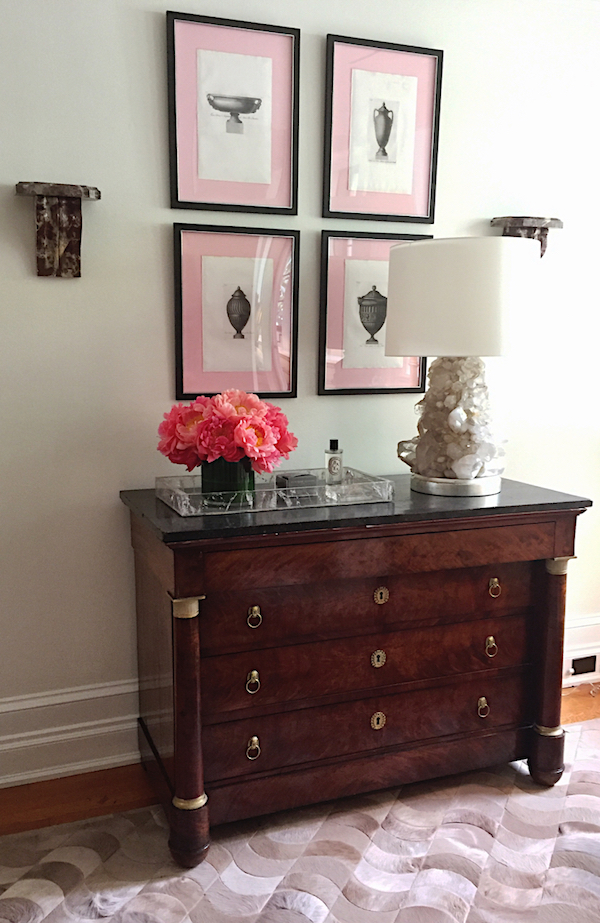 Closets fitted by LA Closet Design, were filled with opulent outfits by Mito Aviles.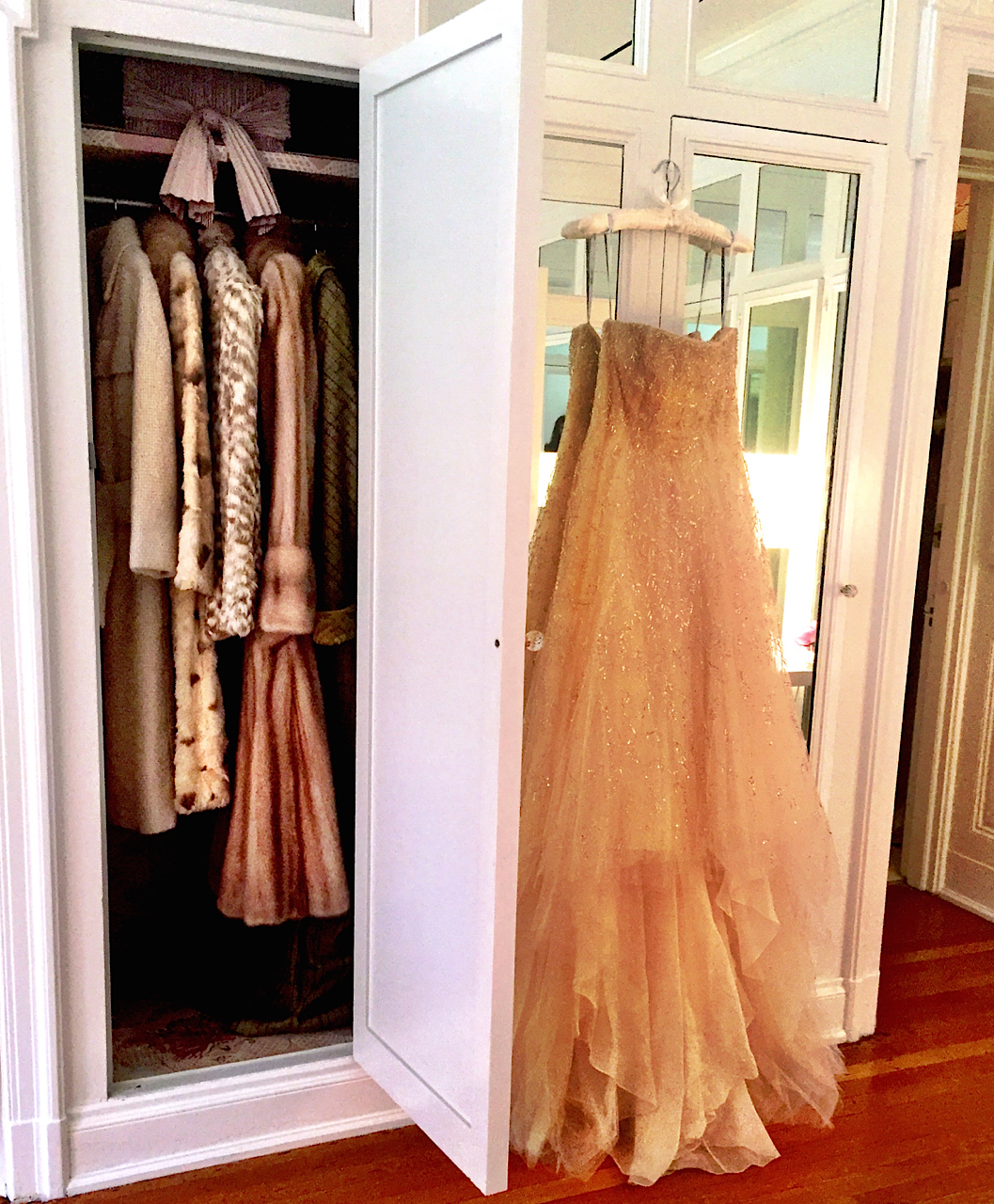 In the fabulous existing bathroom, coordinating toweling by Leontine Linens echoes the bed linens with an appropriately architectonic theme.