Before Holiday House closes its illustrious 2012 run next Sunday, I wanted to hopefully share a few more rooms. Ally Coulter is on a roll and her elegant yet coquettish Father's Day room showed a confidence derived from a designer hitting her stride.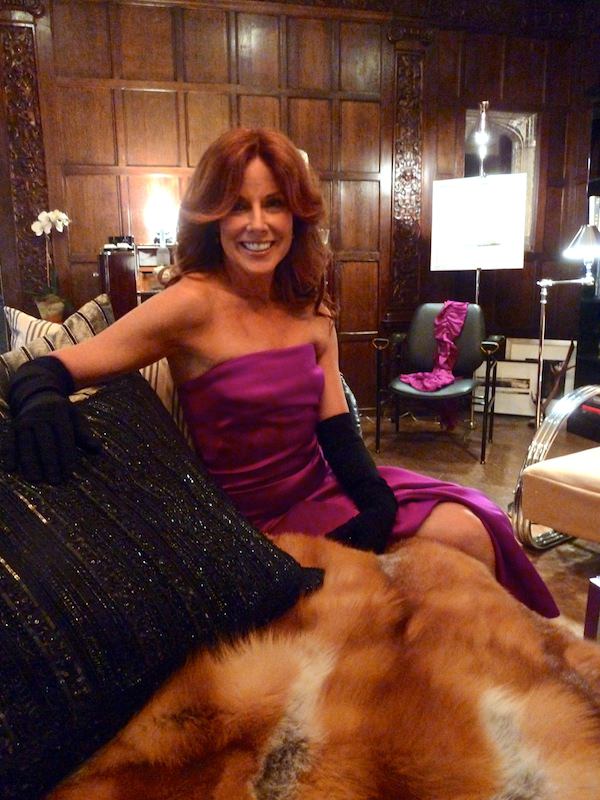 With a sexy sense of fun, her Daddy's Day "Shaken Not Stirred" vignette was imagined for a James Bond-type character, now settled down with a family. His luxurious lair is his private domain where he can decompress or entertain his equally sophisticated guy pals to discuss cars, sports, cigars and perhaps past secret missions or dangerous liaisons.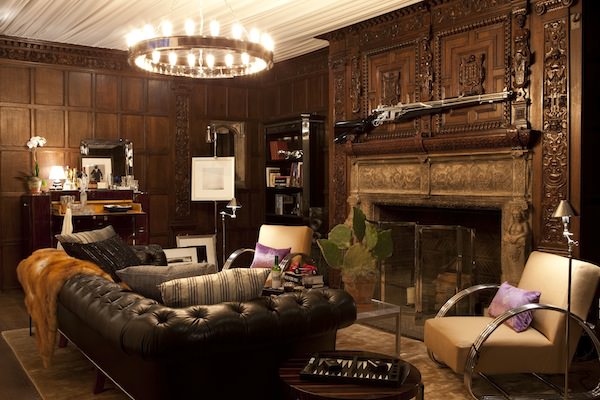 In furnishing this classic paneled library Ally was inspired by the old gentlemen's clubs of London, tempered with a current fresh take on tradition. I asked her to elaborate a bit on her thoughts for the space.  "Collaborating with Ralph Lauren Home and their beautiful Brook Street Collection, I added high polished rosewood & macassar pieces with nickel and silver for a little sparkle to bring life to the dark space.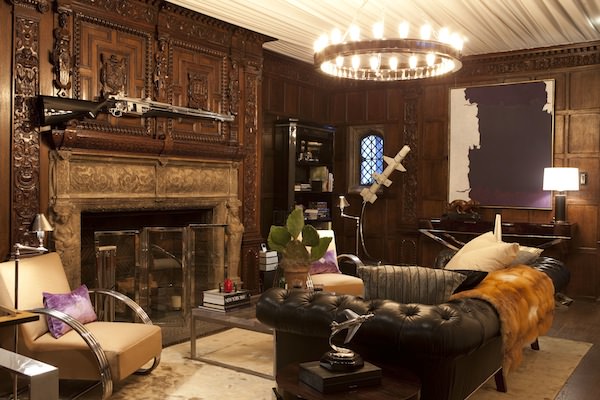 I then layered in the textures of black leather for masculinity, camel hair fabric and cream sheer to soften the edge. The Holland & Sherry fur throw added an extra luxe layer and a complementary contrast with the other textures."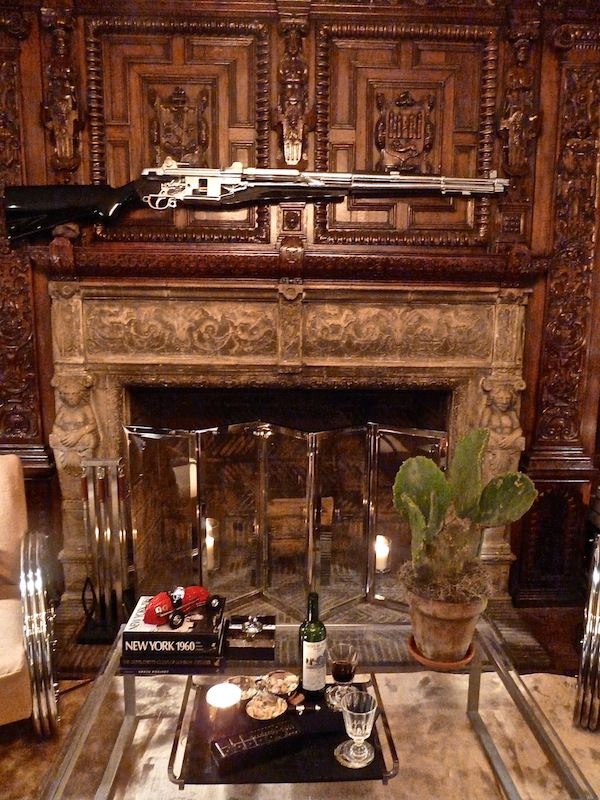 In order to find one of a kind artifacts that would appeal to this distinguished Daddy, Ally worked with Nicholas Brawer who found this incredible rifle he describes as "an enlarged working model of the M1 Garand rifle made between 1951 and 1953 by the United States Navy's Department of research special devices center for the purpose of teaching the troops how to use the weapon. At 7 feet long, it survives today almost as PopArt and is my answer to Jeff Koons!"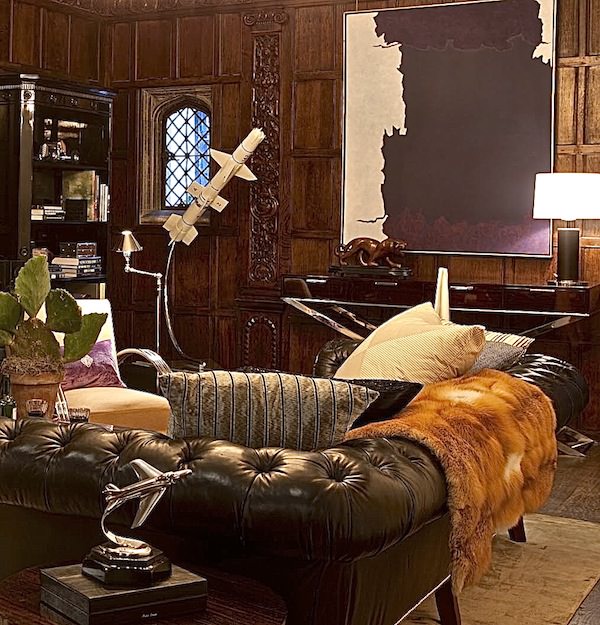 Brawer, whose pieces have been acquired by some of the world's leading architects, designers and private collectors, also supplied the amazing authentic missile in the back corner. It is the original one of a kind manufacturer's scale engineering model of the Talos nuclear missile, the United States Navy's first nuclear missile, which protected the fleet in the late 1950's and early 1960's. The model was manufactured by the Bendix Corporation circa 1952 and in real life was nearly 30 feet long. Leave it to our connected ex-MI5 Daddy to score such a notable piece!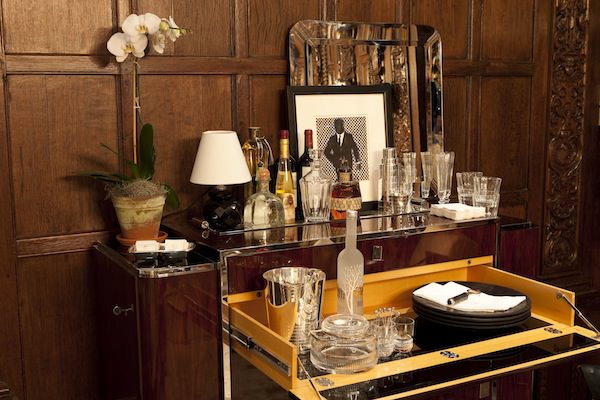 The fabulous 1930's inspired Ralph Lauren Duke Bar is topped with an elegant vignette featuring a beautiful "crystal art" mirror by Raimondi, Torino from Lee Calicchio, echoing the reflective glamour of the polished stainless trim. I love these type of convertible pieces that are not only elegant but space saving.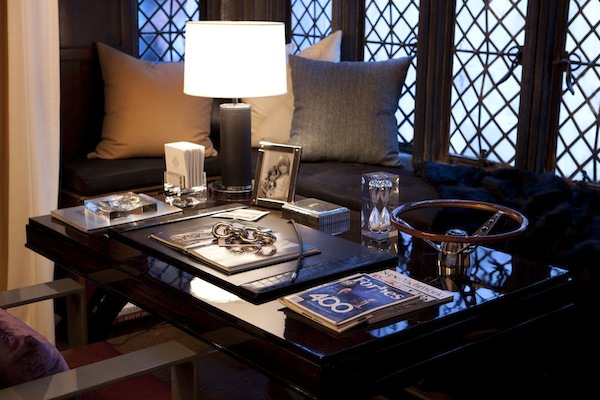 The desk fit perfectly in the niche surrounded by leaded glass casement windows. An eclectic group of fun accessories tell the story of our cultured gentleman who evidently likes more than just his drink shaken not stirred.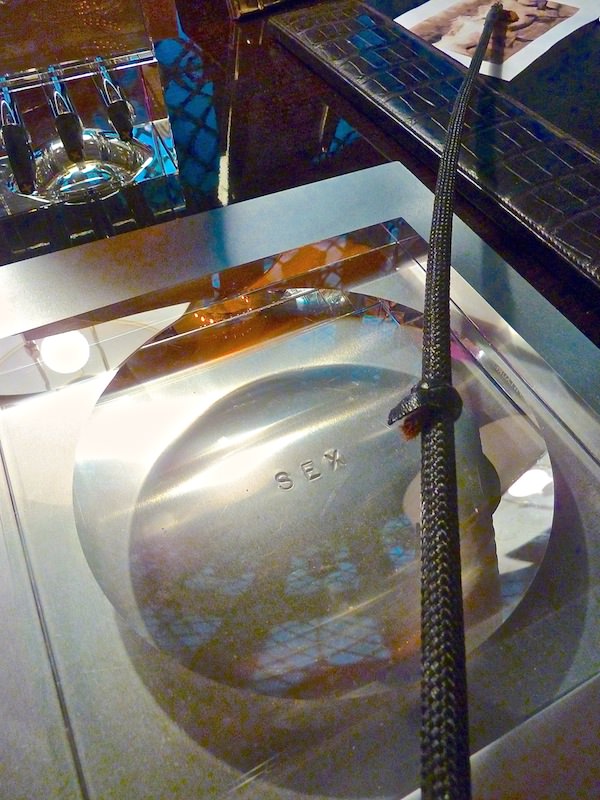 Ally really imbued this stately room with a personality true to her character. In summing up she said, "This room tapped into my Los Angeles, Hollywood background but my true nod was to Manhattan and New York City living, where I get to work with the very best vendors, antique dealers, artists and photographers in the world." I asked the designer what else she had on her plate in the near future and she cited a fabulous hotel in Philadelphia,  private residence at the NYC Mandarin Oriental, the Red Eye Grill Restaurant and more for the Fireman Group. Lots to look forward to!!
And a thank you to Carter Berg for use of his fabulous photographs from a hard to shoot space (except for first and last).