Just as John Derian's stores represent his endless curiosity and quixotic vision of the intersection of nature and art, so his East Village home is a testament to his love of the past, the handmade and the natural world. Here found objects are imbued with as much visual meaning as his collections of porcelain and ceramics. And the art of craft and the handmade express a distinct human presence with charm, wit and warmth. Please join me and Susanna as we visit the very personal and enchanting world at home with John Derian.
As our world has become increasingly complicated and technologically driven, we have looked even more longingly to our homes as havens of comfort, safety and expressions of self.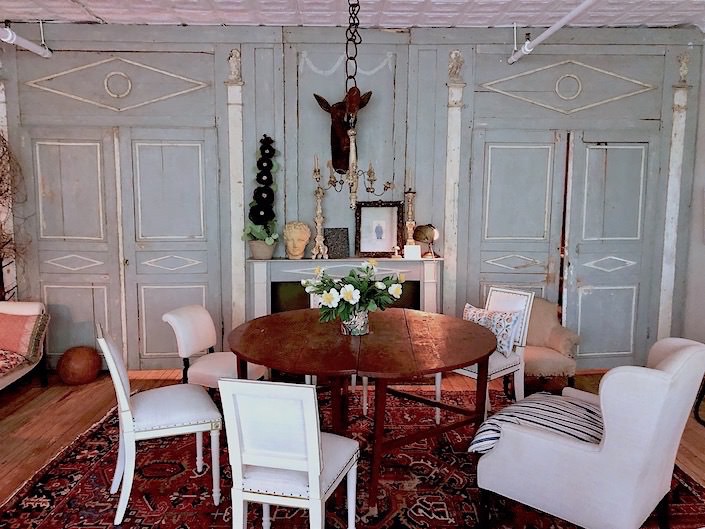 And it would be hard to find one more cozy and personal than John's, where, like his book, the art of discovery is a visual delight and reflects "something of the unintentional, something of the personal, something of the artist himself."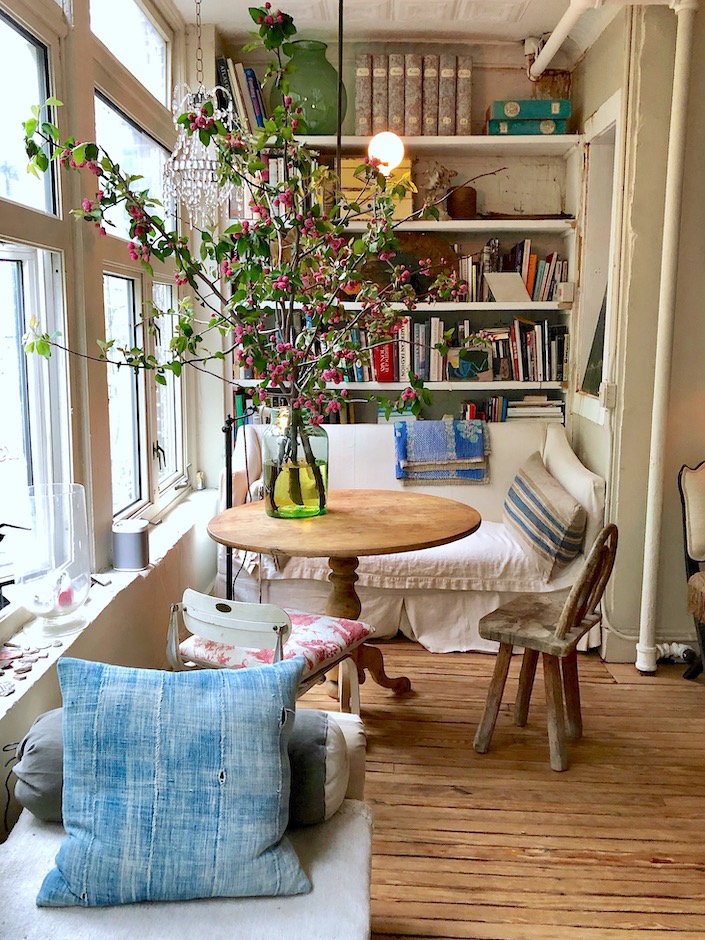 And while John's home may offer an escape from the barage of modernity, it does so with an optimism and often subtle sense of humor.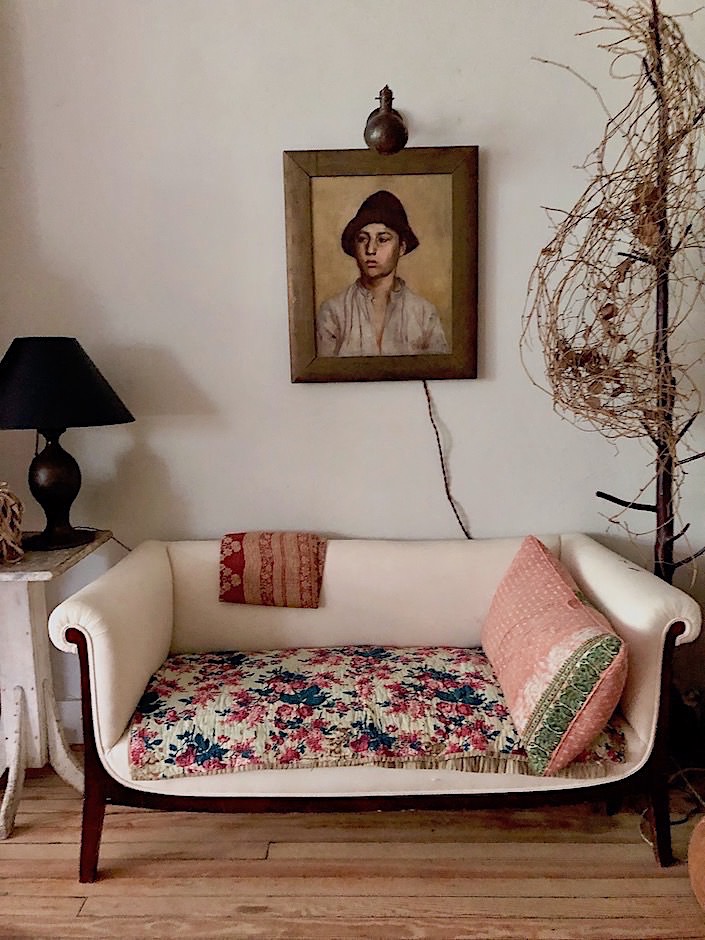 In the apartment there is a tangible emotional connection to what he collects and how his many, often seemingly disparate items, are displayed. It beckons you to travel with him back to a gentler and more welcoming world where beauty is not necessarily pristinely perfect or immaculately updated but equally celebrated.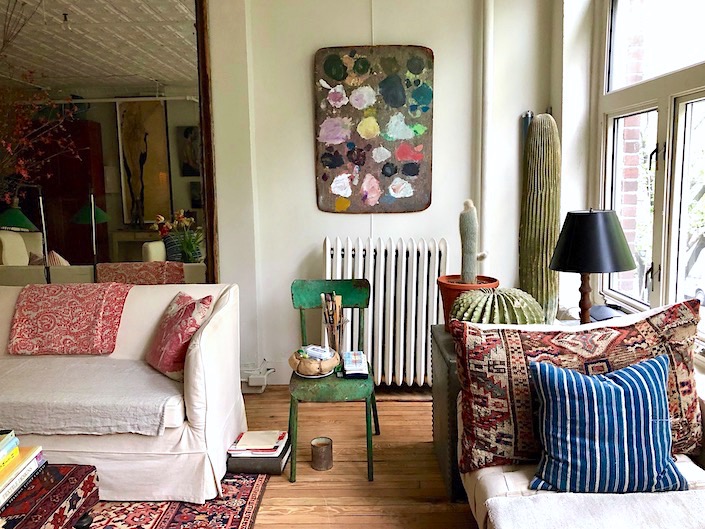 And clearly there are many who feel the same, as John continues to expand his product ranges and collaborations that are sold and collected around the world. With three adjoining stores in NYC's East Village, a new shop on Christopher Street in the West Village and a seasonal store in Provincetown, MA,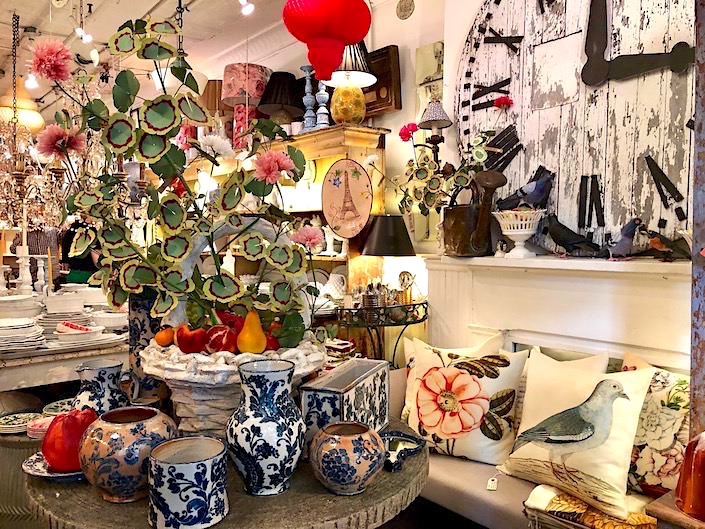 you can get your fix for everything from John's famous handmade decoupage, to Huge Guinness artwork, Astier de Villatte ceramics, Livia Cetti's artful paper flowers and much much more, including John's marvelous tome. Any visit is an addictive and tempting experience!!
all photos by Stacey Bewkes for Quintessence
So thank you John for welcoming us into your enchanting world!! Next up – charades!!