Every since designer Timothy Corrigan lived in Paris as an advertising executive in the late 1980s, he has been a devoted francophile, in love not only with the beauty of France but also the country's respect for its own culture and history. So it is no surprise that he maintains a residence in Paris as well as an office to service his many international clients. With a vast knowledge of antiques and the French decorative arts, Timothy's signature style is to infuse each project with a timeless elegance and contemporary comfort – where design details and customization meet practicality – perhaps a marriage of his American and European sensibilities. Please join us in Paris with Timothy Corrigan as Susanna and I visit his beautiful 19th century apartment.
While Tim certainly has a reverence for the architectural details and provenance of his apartment, there is a certain insouciance to how he has layered the art and antiques, mixed with both his Schumacher fabric and furniture collections and more contemporary pieces. From the art hanging on mirrored doors to the strategically placed white marble of busts bridging the gap between old and new with the more modern white upholstery and the antique boiserie.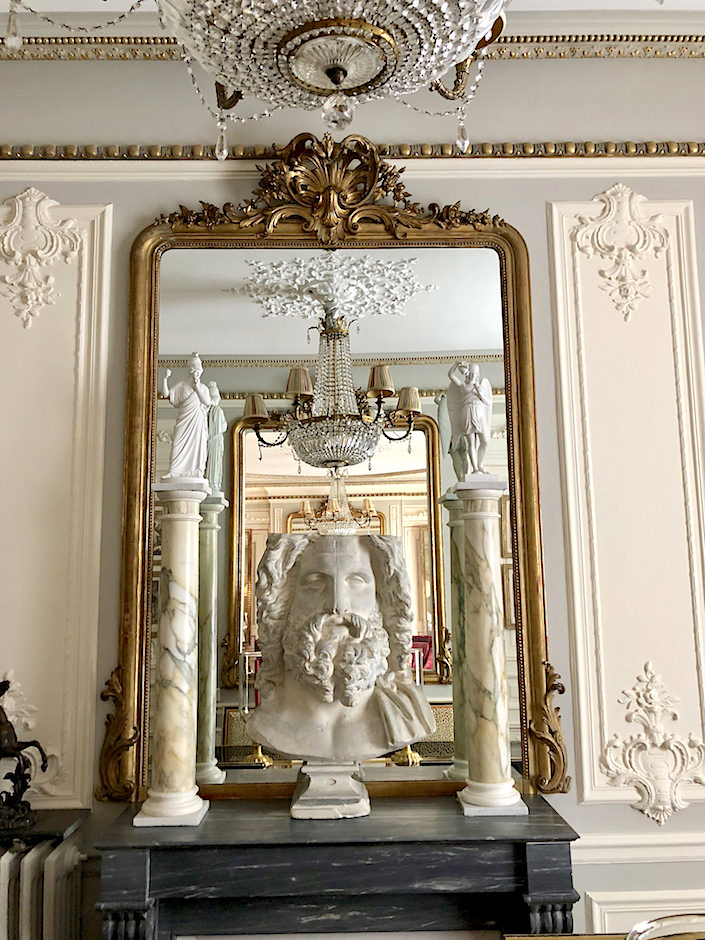 And note in the video how he has cleverly expanded the visual landscape of the space further emphasizing the proportion and scale with a wink.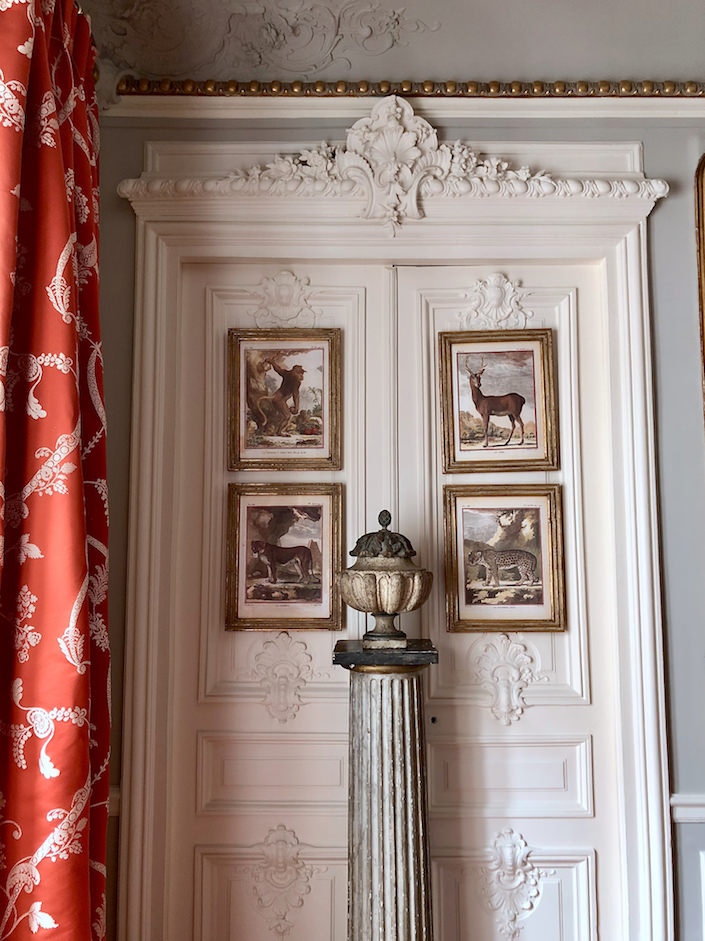 Timothy's talents are appreciated by a wide range of companies with whom he has collections. From Schumacher and (curtains above), Patterson, Flynn & Martin, to THG, Fromental, Royal Limoges and Samuel & Sons, the range reflects Tim's passions and knowledge.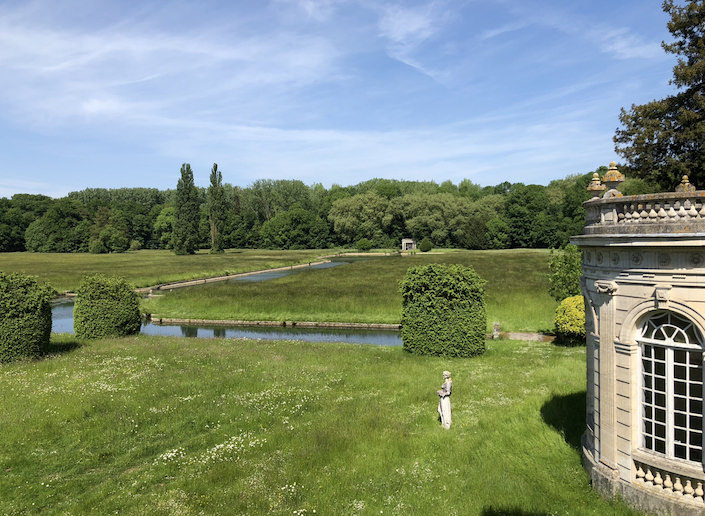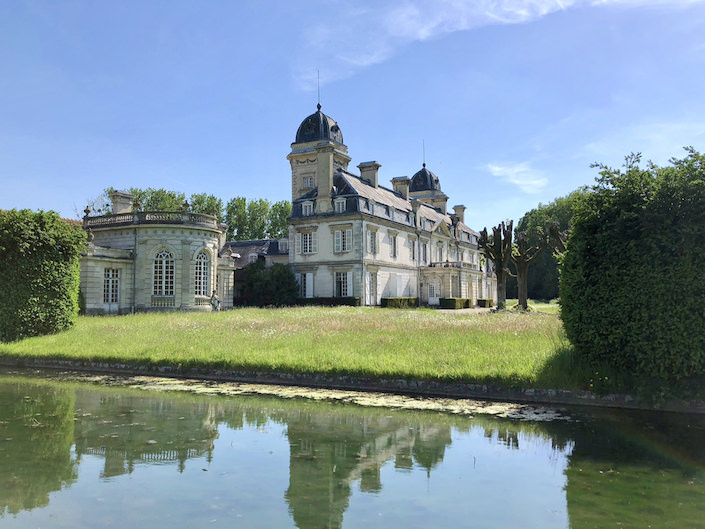 Be sure to visit our other visits with Timothy – at Chateau du Grand-Lucé, shopping at the flea market in Paris (with lots of great tips), at home in Los Angeles, and (the before) at his new chateau in the Loire valley (above).
all photos by Stacey Bewkes for Quintessence
So thank you Timothy, it is always such a delight spending time with you and sharing your wonderful world of design! À bientôt!!