Nantucket is a small island brimming with charm and character, due in no small part to the island's vigilance in protecting its history and built and natural environments. So when real estate investment firm Faros Properties decided to open a new hotel downtown, they knew they wanted to honor that legacy. Enlisting design firm Roman and Williams with local architect Matthew MacEachern, the firm opened Greydon House last fall, ticking all the boxes with style to spare.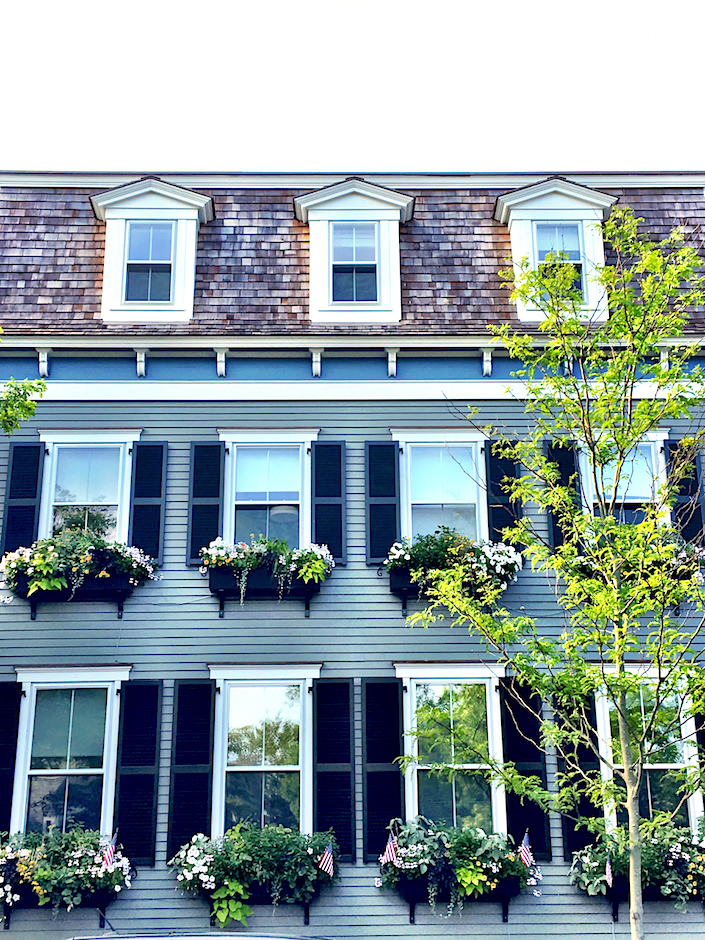 Incorporating a thoughtful renovation of an existing Greek revival building and a seamless three story addition, the new boutique hotel effortlessly walks the line between old and new.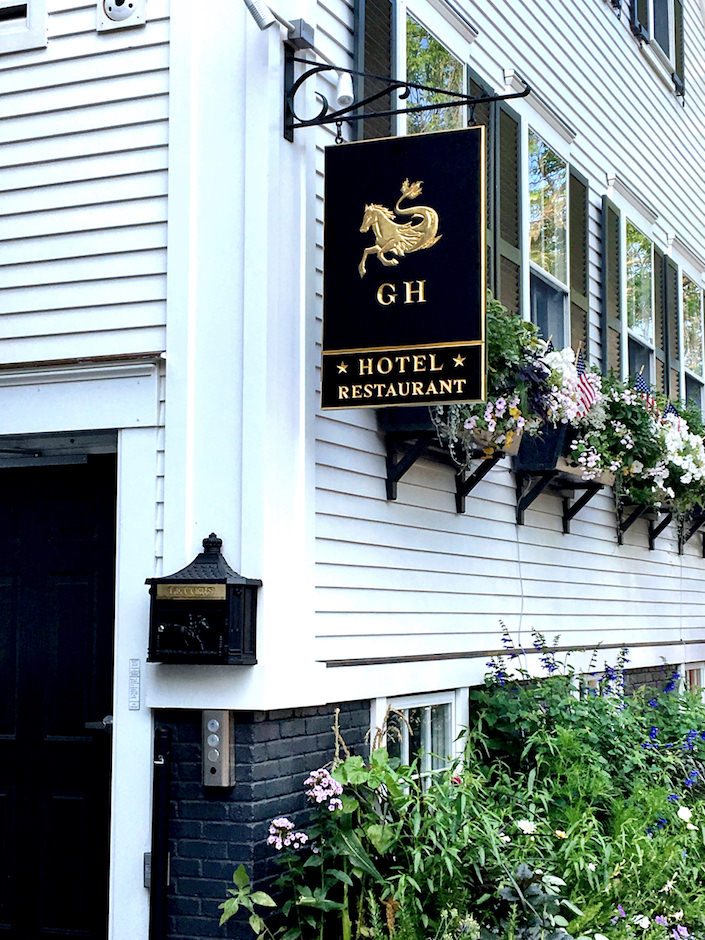 When the Roman and Williams husband and wife team of Stephen Alesch and Robin Stadefer spoke at this year's Nantucket by Design, they referenced what they call "Isness" – those touchpoints that help give spaces an authenticity and sense of place.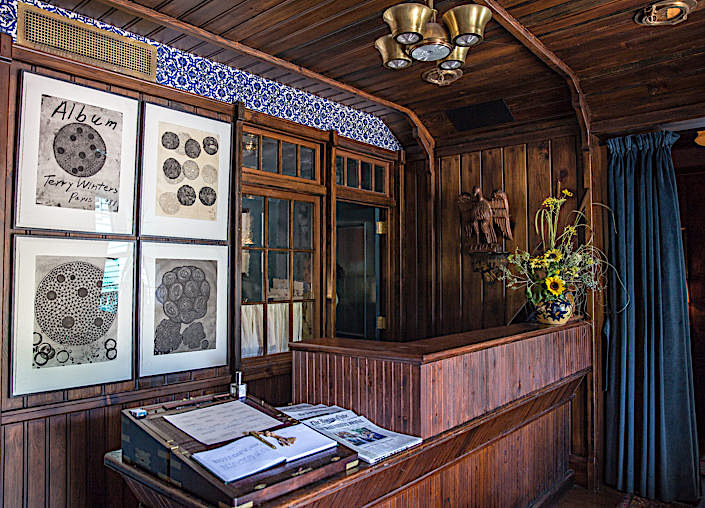 It is their love of history and local design vernaculars that help Roman and Williams give their spaces such an informed layered spirit with a palpable tension between rugged and refined. For them it's all about the story and telling Nantucket's tale at Greydon House proved to be the perfect opportunity.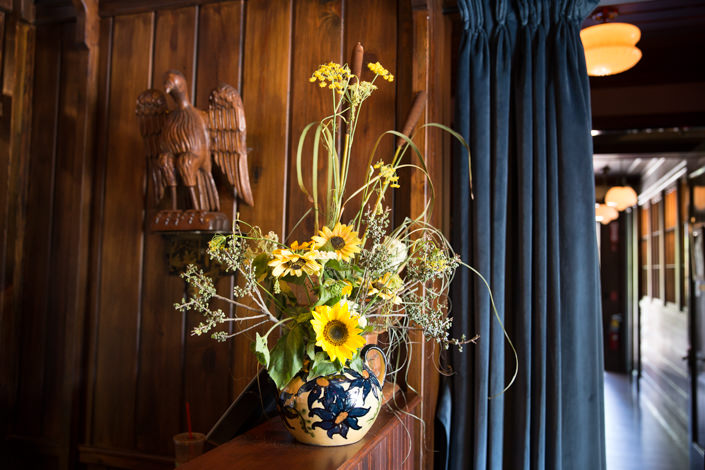 With a narrative referencing the home of a well traveled whaling captain, the reception area sets the tone, bridging past and present with Dutch doors, pine wood, hand-painted Portuguese tile work, art work by contemporary New York artist Terry Winters,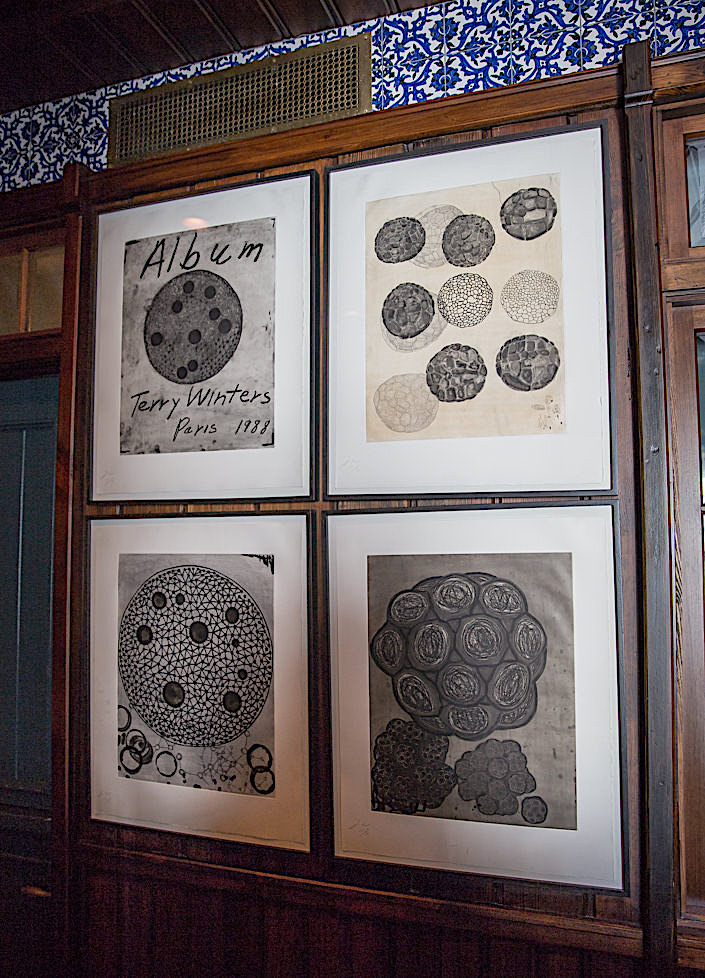 old fashioned keys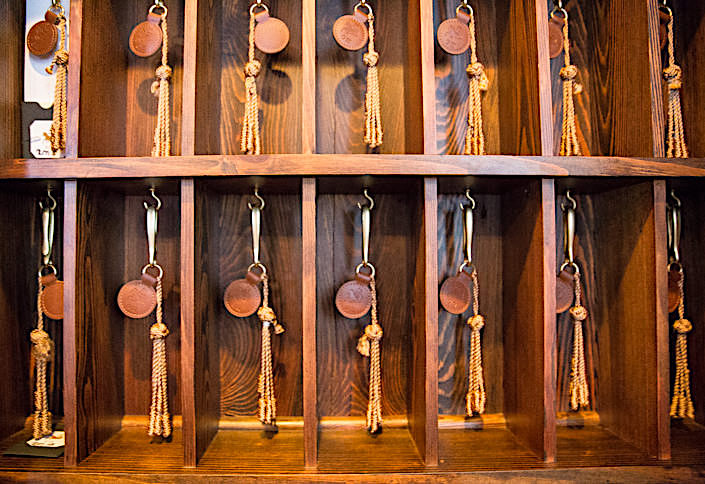 and a signature room scent, No. 17 Greydon House, developed by Cinnamon Projects, hand blended from notes of Nantucket's native flora.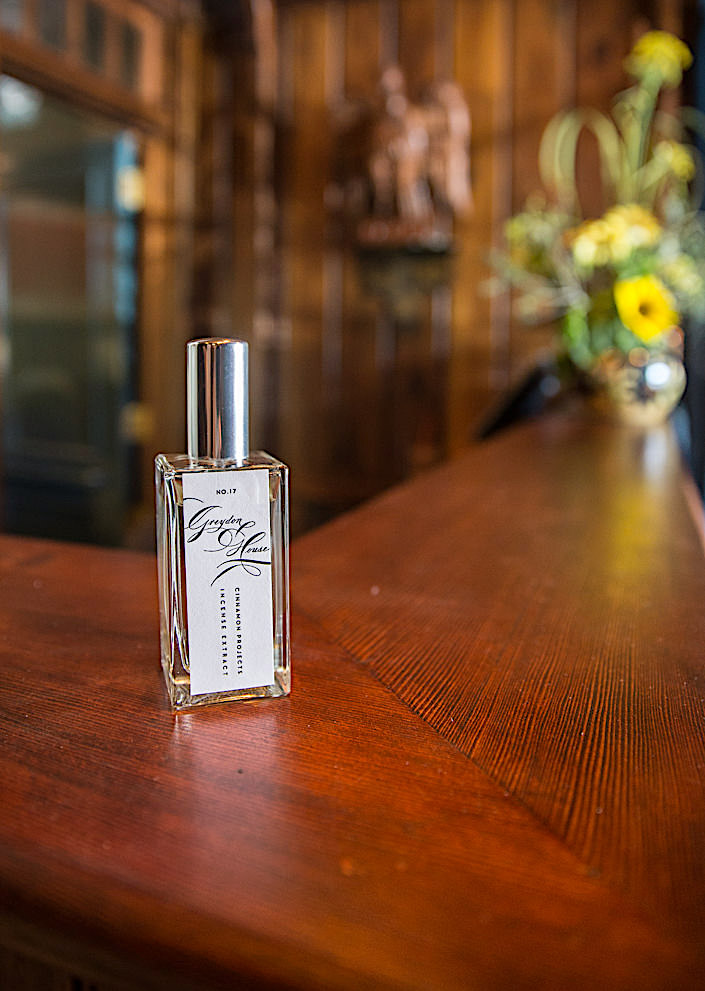 For Roman and Williams, the magic is in the mix  and in the living room/ bar area, an old world palette rich in textures evokes whaling era's worldly past with patina and globetrotting charm.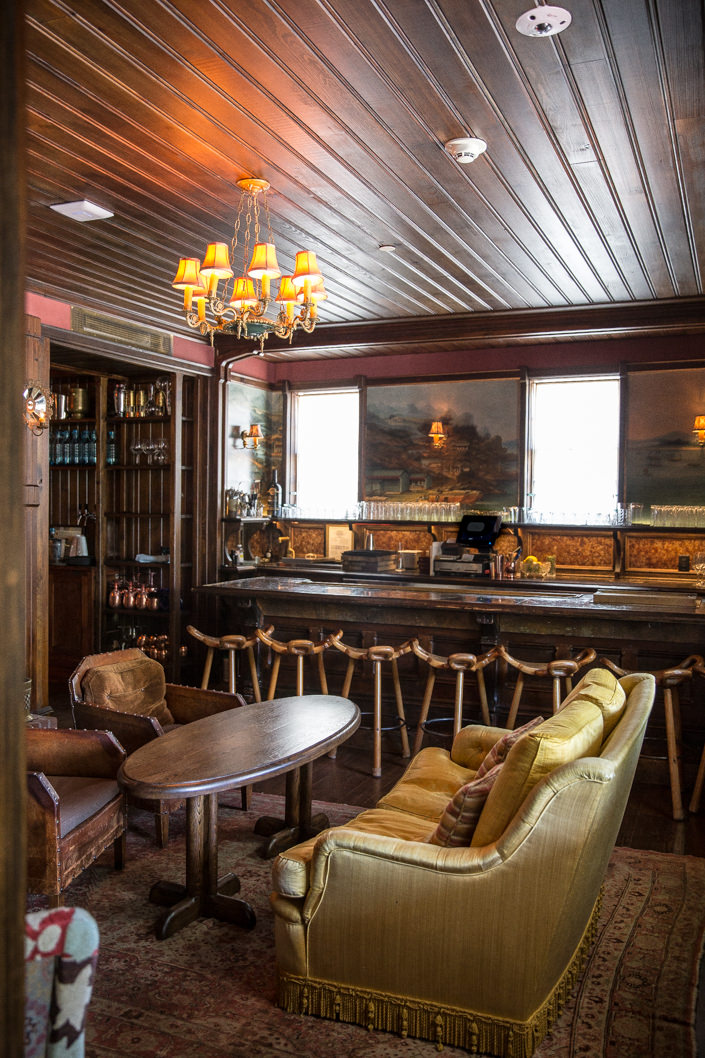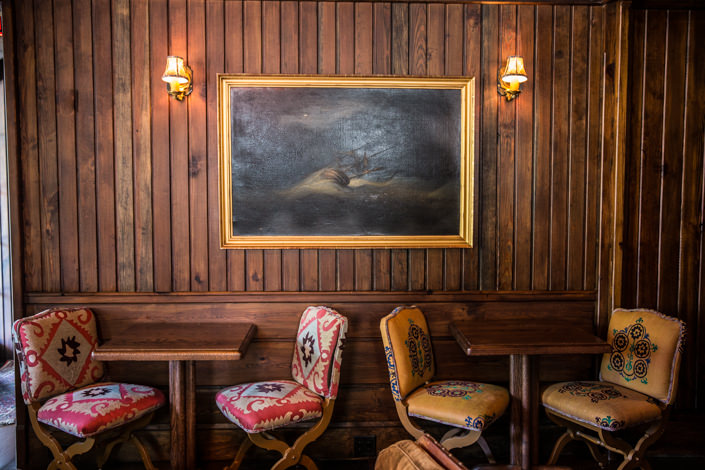 A custom designed brick fireplace anchors the space, surrounded by an eclectic mix of vintage and custom pieces.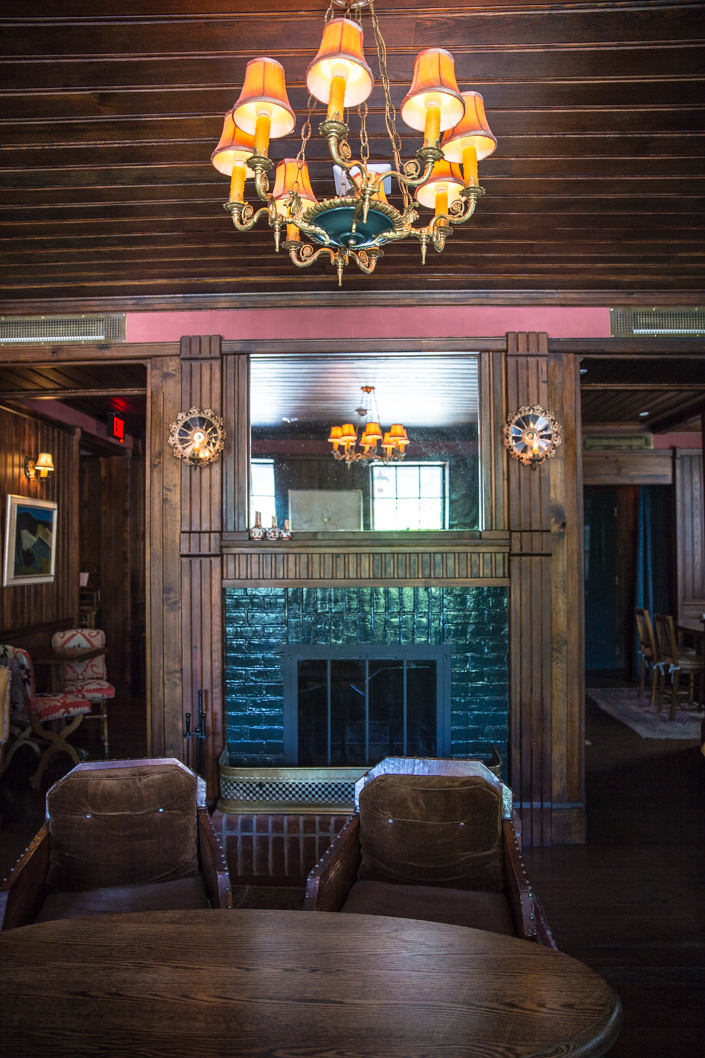 Unique bars have become something of a signature for the design duo and Greydon House is no exception.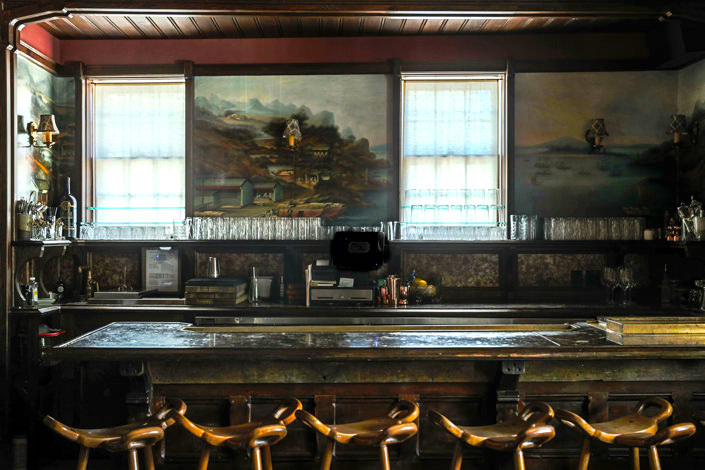 Like at Roman and Williams' much celebrated Le Coucou, the bar at Greydon House is enveloped by a mural. Inspired by a visit to the Peabody Essex Museum, Roman and Williams commissioned decorative artist Dean Barger (also responsible for Le Coucou) to paint scenes depicting the 18th Century tea trade with China, offering a glimpse into the rich history of Nantucket while providing a backdrop for the hotel's tea program.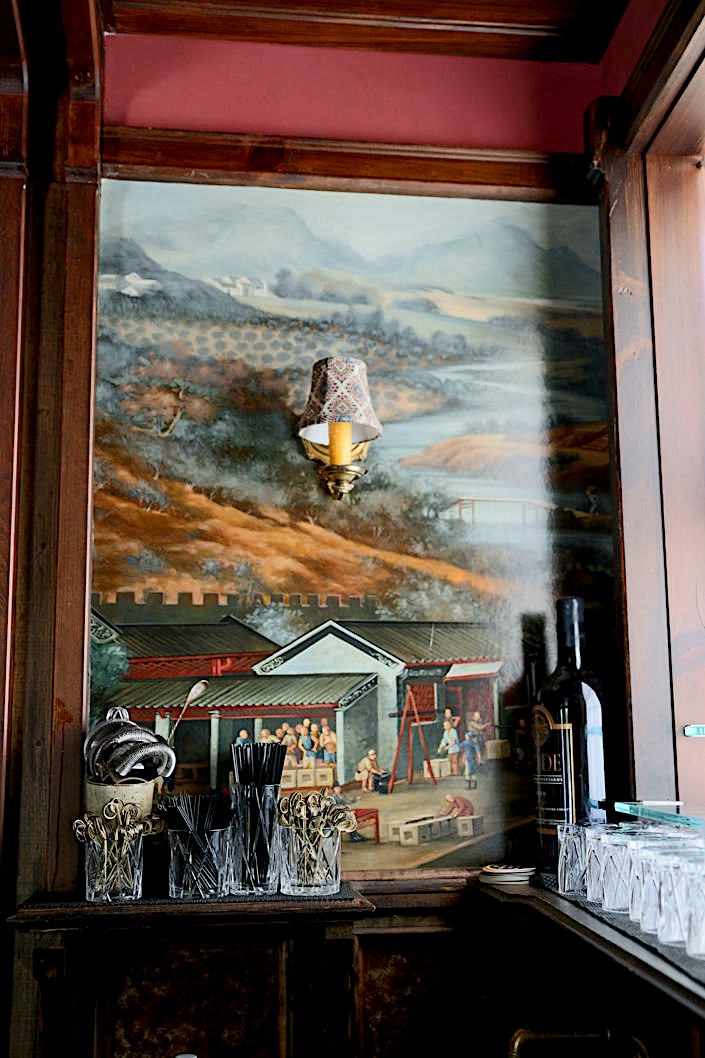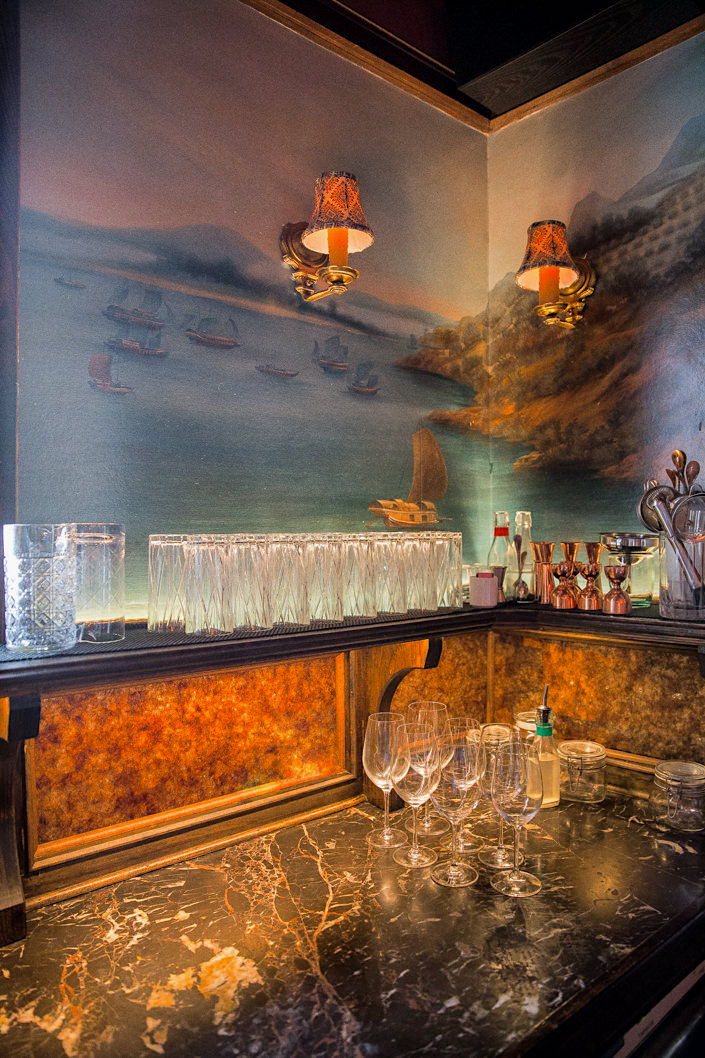 On the other side of the fireplace, the bar extends with a lounge, where our whaling captain's story continues. A collection of woolies (British sailors' needlework)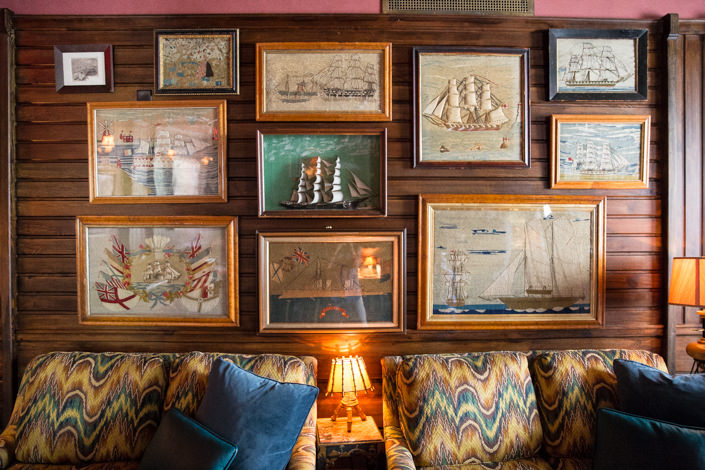 a mix of textiles, representing the global trade prevalent during Nantucket's whaling era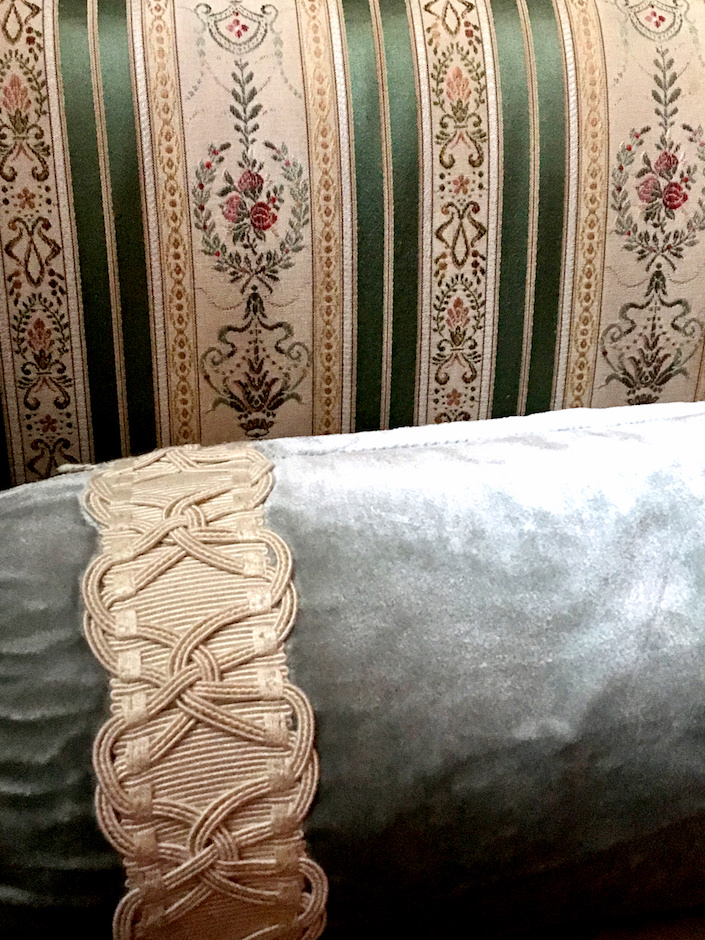 and a carefully curated collection of books and accessories inform the space.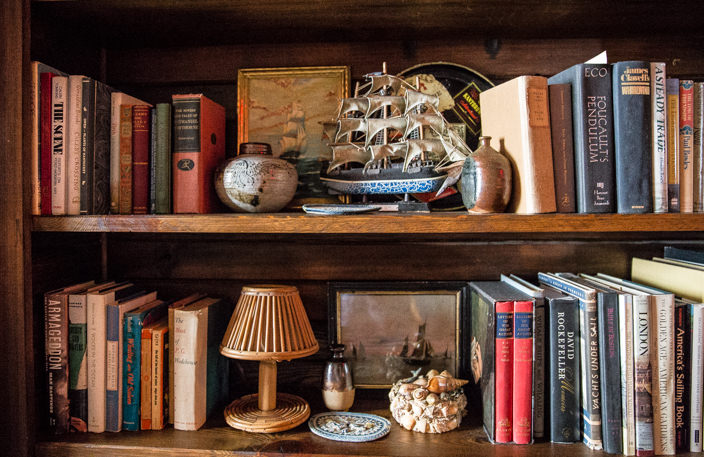 And be sure to check out the charming powder room.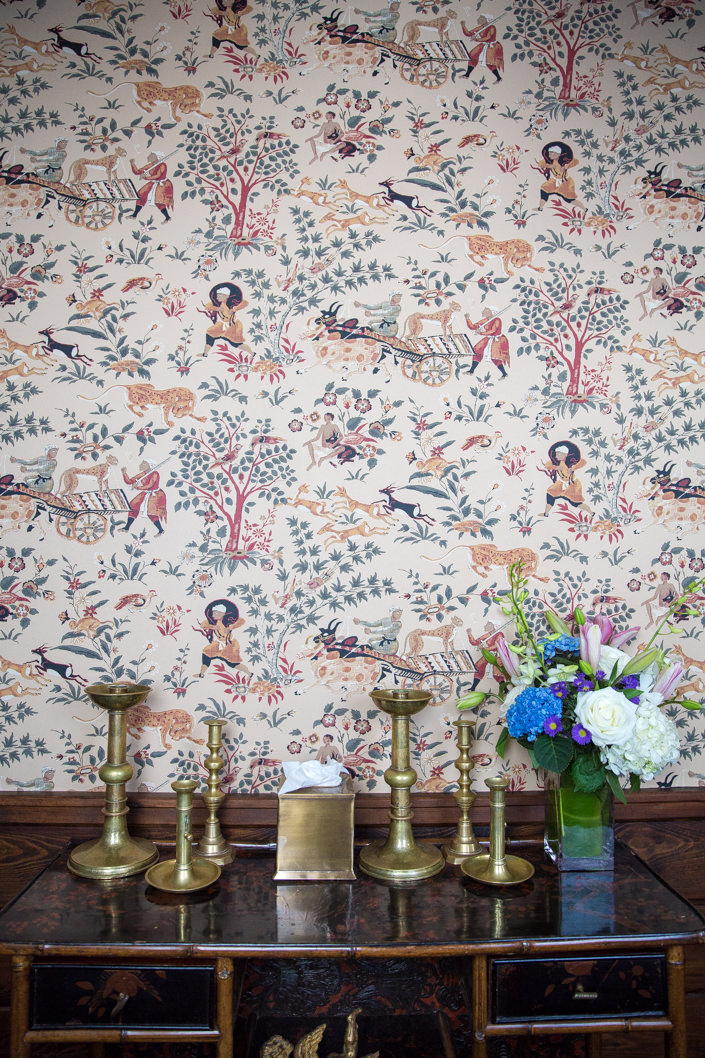 In an irresistible shade of pale green, the dining room is a bright welcoming space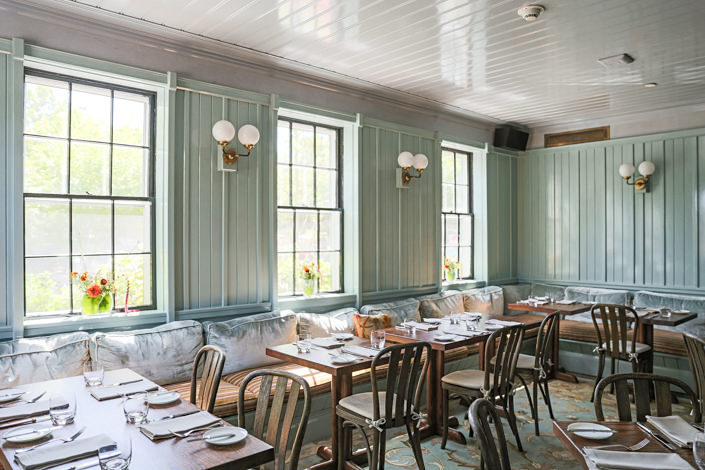 with custom designed lighting and hints of far flung adventures.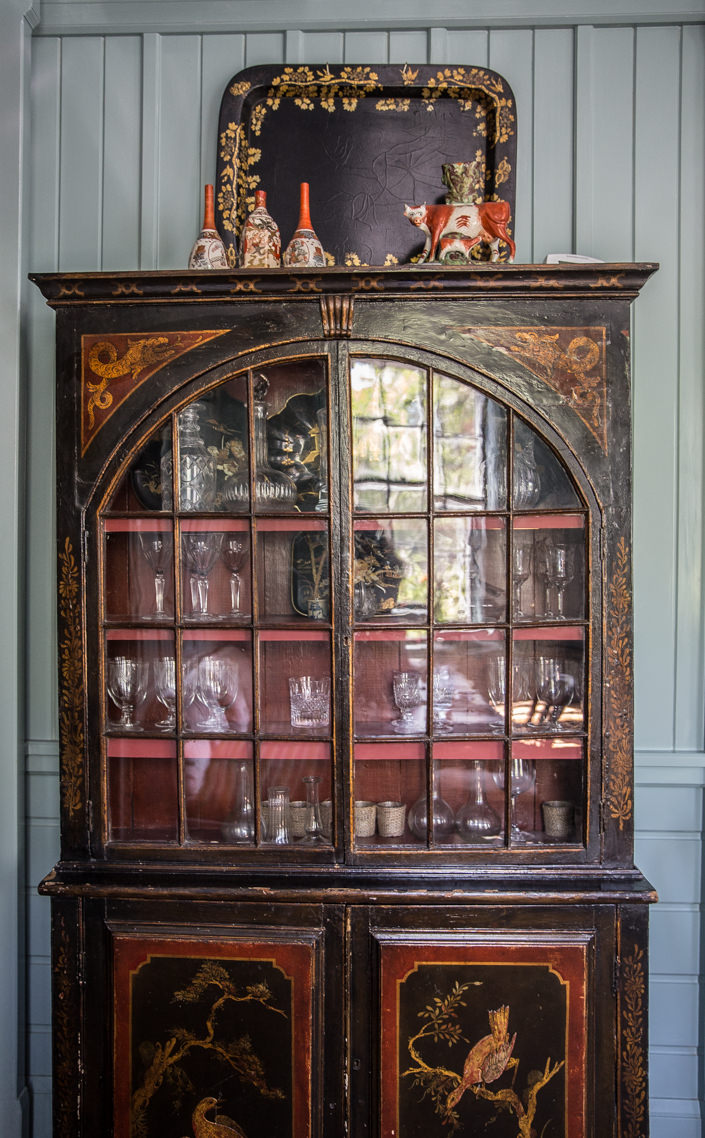 There is also ample room for dining al fresco on the porch and street level terrace.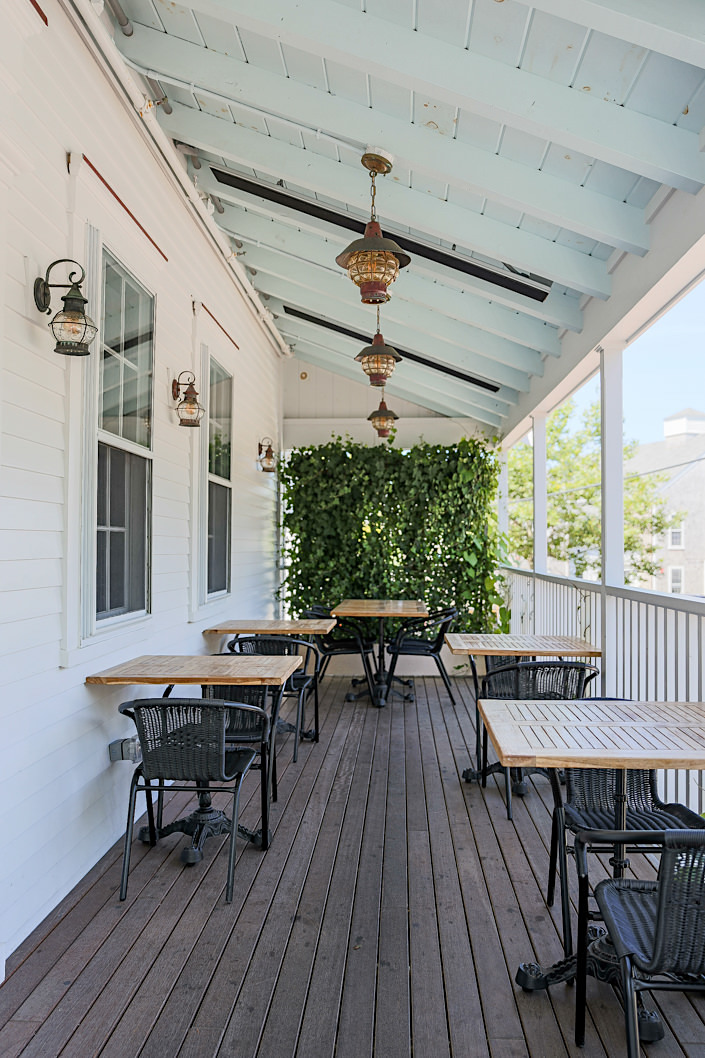 Each guest room is ship shape and unique, all featuring Roman and Williams custom designed metal beds and pendant lights with John Robshaw and Les Indiennes bedding.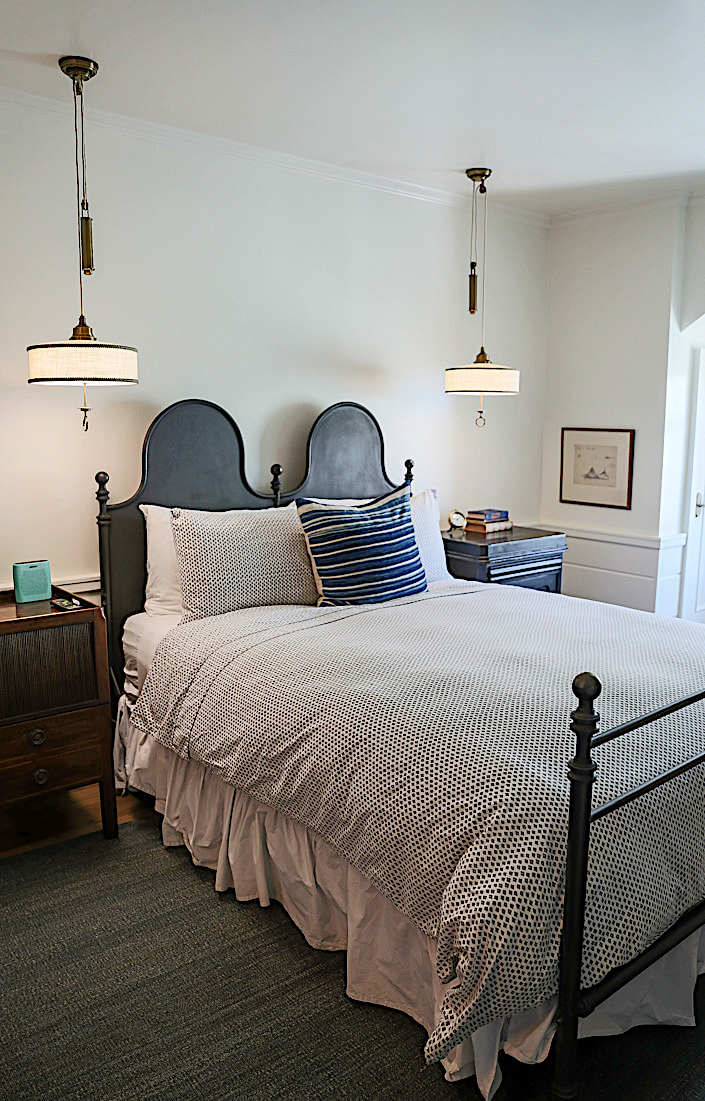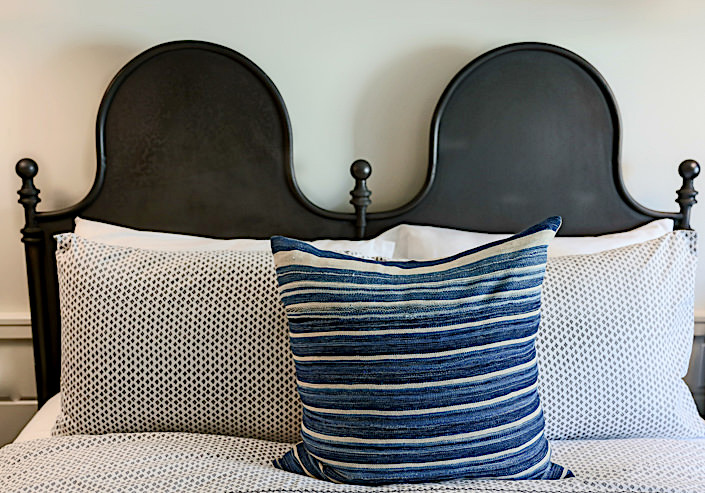 The bathrooms are brilliant blue and white tour de forces, with hand painted Portuguese tile murals, again recalling Nantucket's timeless traditions of adventure at sea.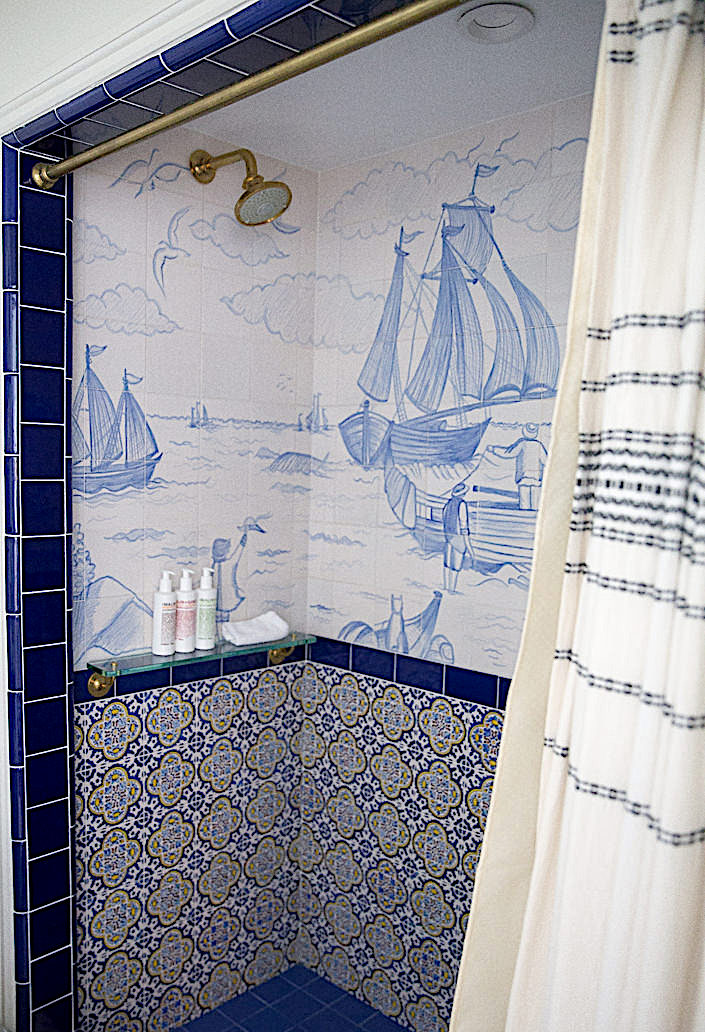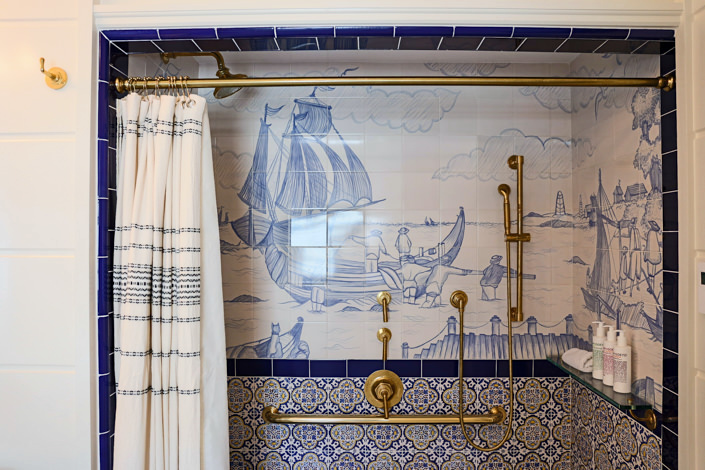 The high gloss white planked-wall bathrooms feature unlacquered brass Waterworks fixtures, including the R.W. Atlas Collection designed by the duo, as well as custom light fixtures, vintage accessories and luxury bath products from Aesop and local suppliers Follain and Beautycounter.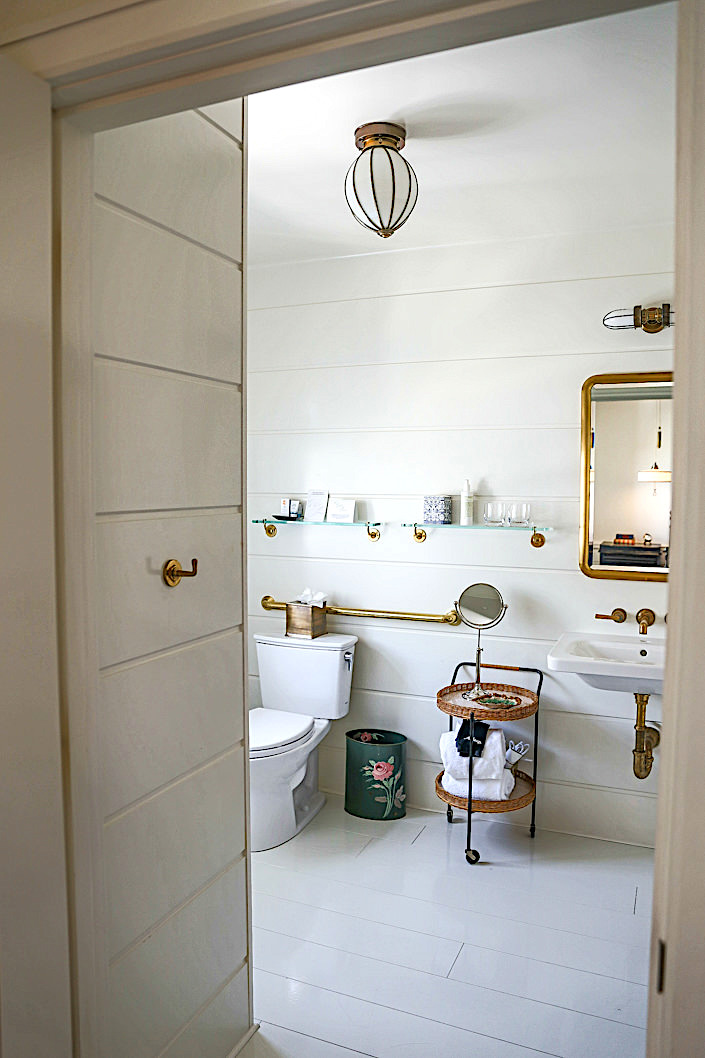 The hotel features several sizes of rooms and two suites, including the Federal Suite with airy light-filled bedroom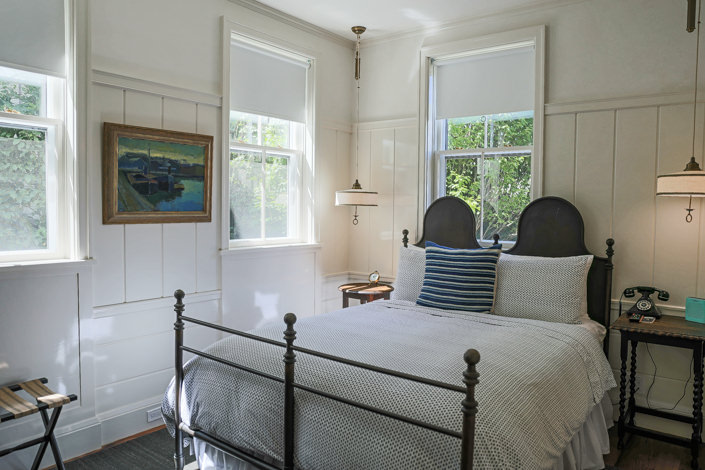 spacious living area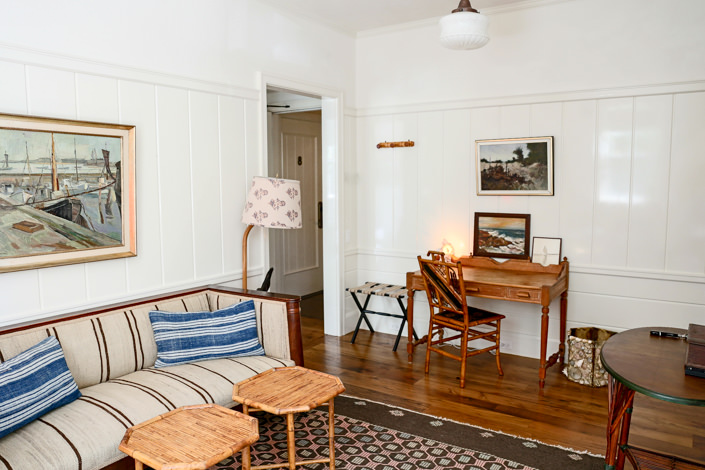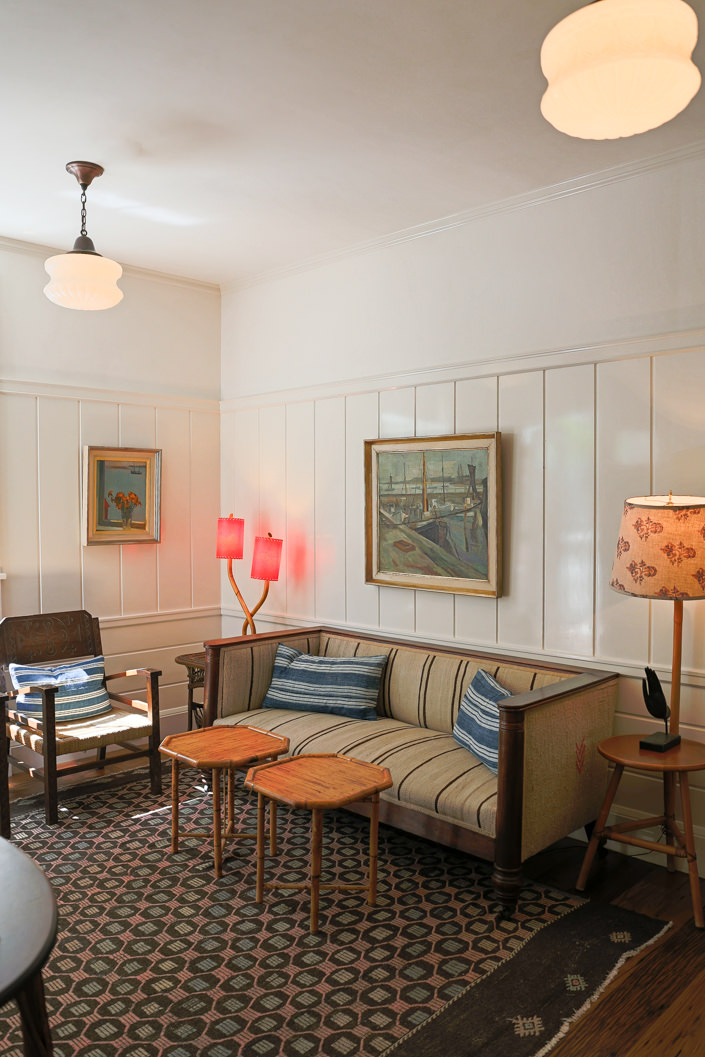 and private entrance that would be perfect for a special weekend or extended stay.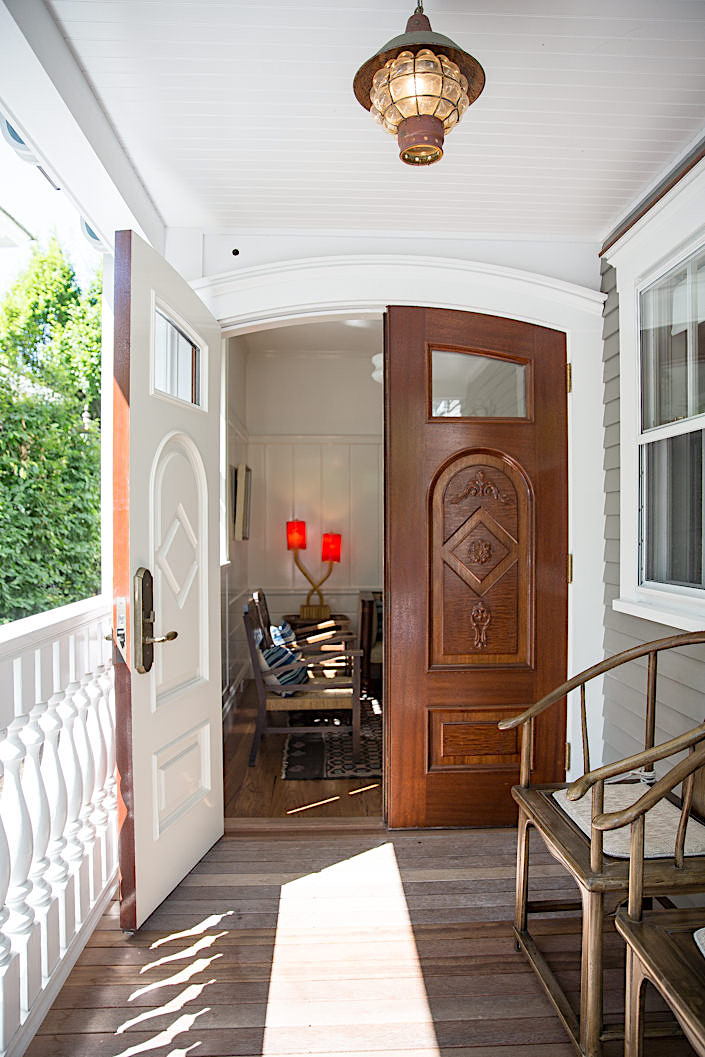 Throughout the design process, Roman and Williams collaborated with many artisans both on and off island, including landscape artist Marty McGowan of Pumpkin Pond Farm, who created the abundant window boxes and unusual landscape elements to complement the interiors and fictional narrative.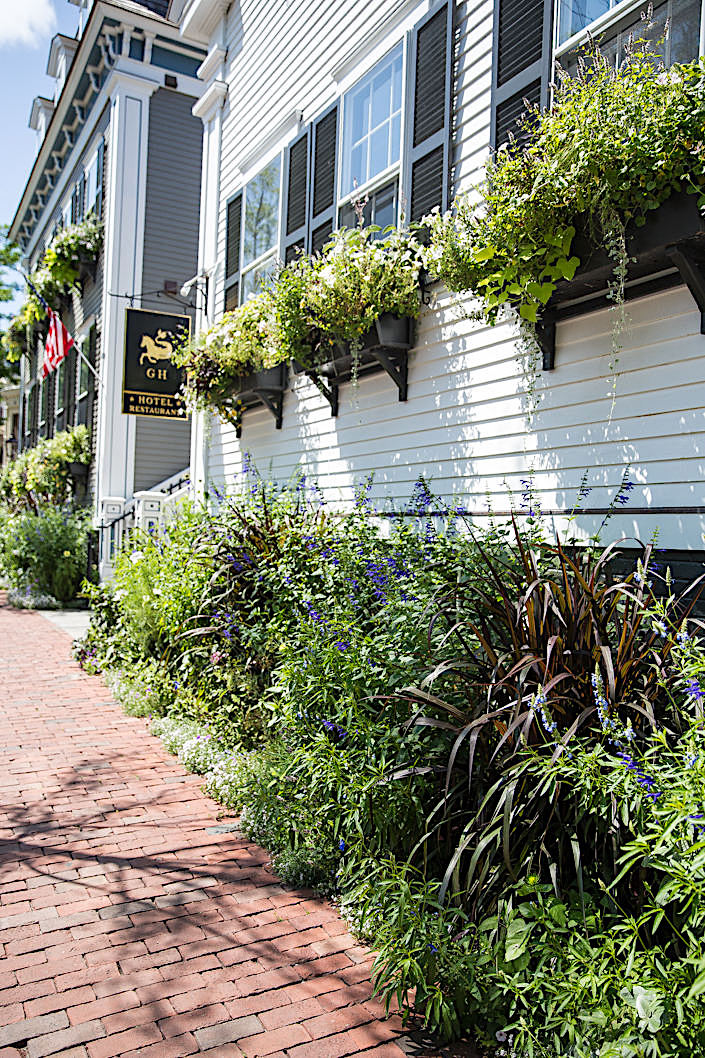 Urchin Workshop was tapped to add custom amenities throughout the hotel, from nightstand notepads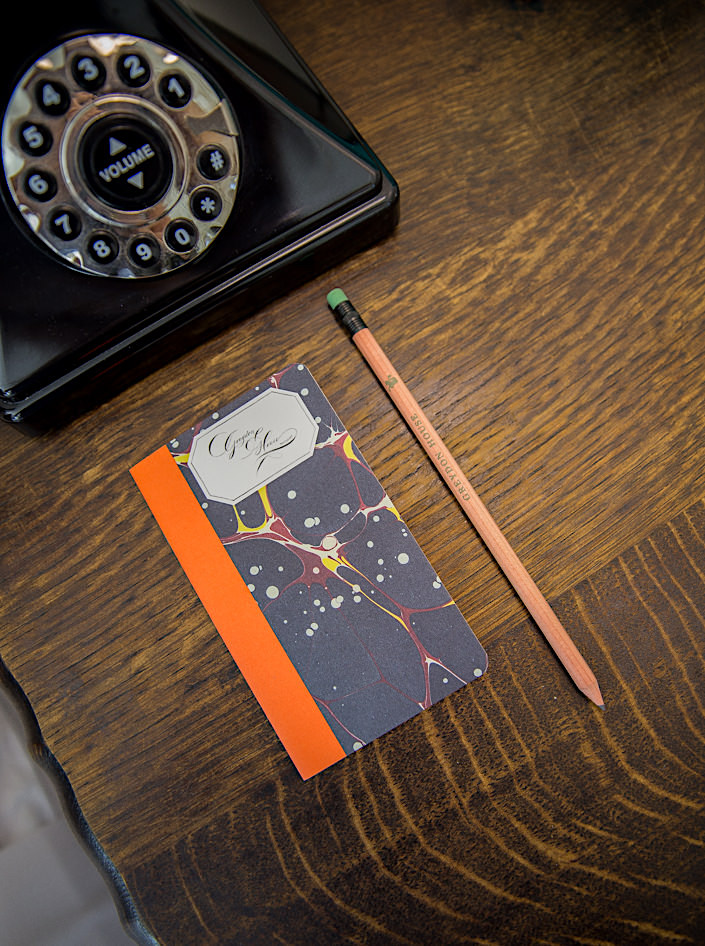 nautical inspired laundry bags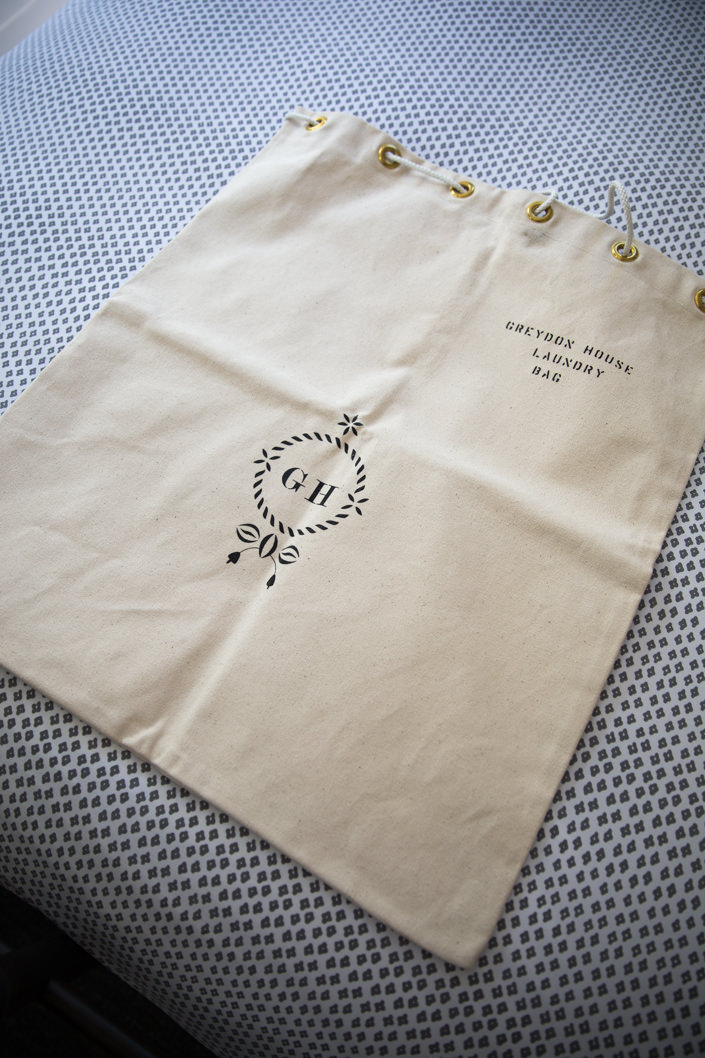 and door tags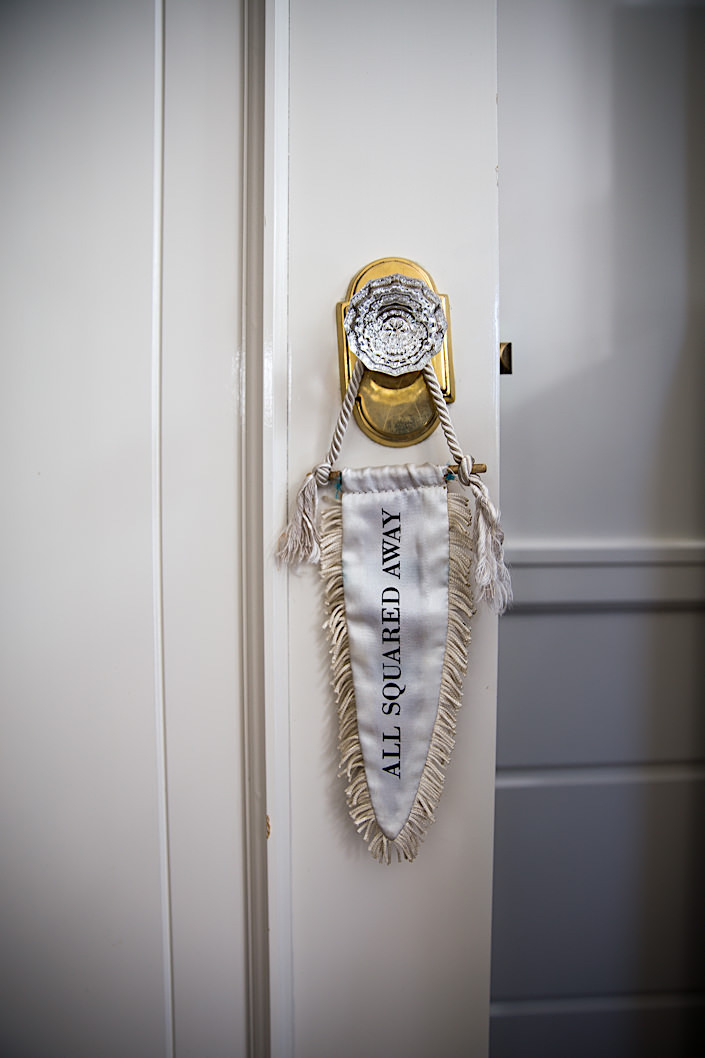 to bar matches and cocktail aromatics.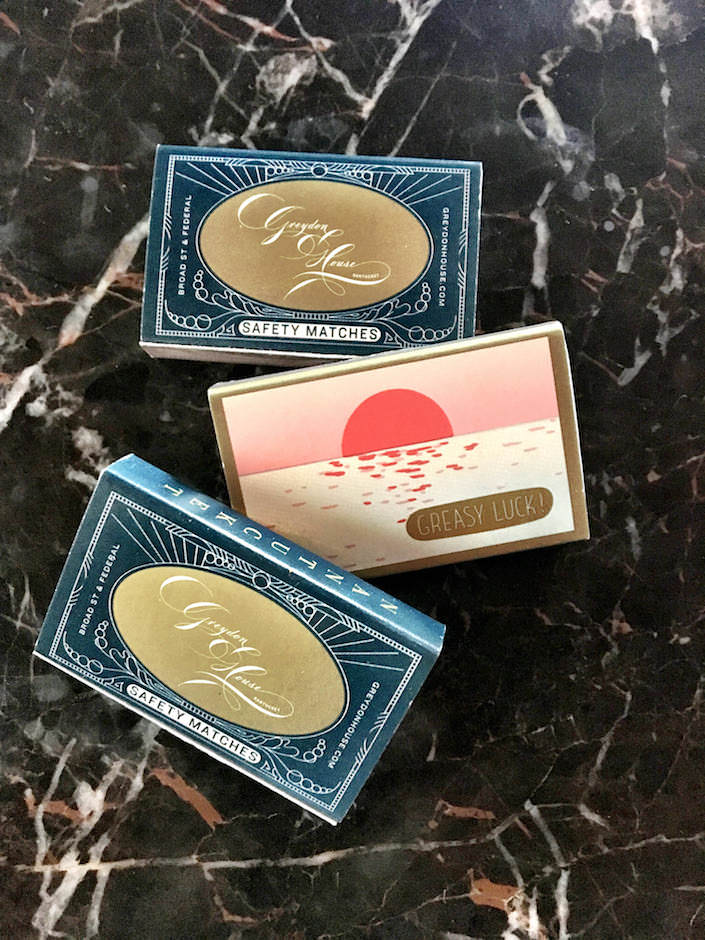 And even if you aren't a guest at Greydon House, any trip to Nantucket would be enhanced by a meal at the hotel where Chef Marcus Gleadow-Ware (formerly of NYC's Aureole) has created an inspired menu with artful presentation of every dish!
photo by Daniel Krieger
All Roman and Williams' historical research and carefully crafted narrative have paid off. Greydon House is not only a visually rich luxury boutique hotel experience but equally important, a place that pays tribute to its location with an authentic sense of place. I am looking forward to this fall when the talented design duo open their shop, Roman and Williams Guild, which will merge utility with beauty as they feature artisans from all over the world. And look for the opening next year of their first museum project – the renovation of the British Galleries at the Metropolitan Museum, where their fascination with melding past and present is sure to inspire!
all photos by Stacey Bewkes for Quintessence unless otherwise indicated
Greydon House
17 Broad St.
Nantucket, MA 02554
(508) 228-2469
greydonhouse.com