In addition to its beautiful beaches and historic charm, Nantucket offers a rich cultural scene for such a small island. This week I had the opportunity to view two lovely venues for art and antiques. On Thursday and Friday, luxury brand consultant, landscape designer and photographer James Ogilvy had a small exhibition of his ethereal landscape photography at a private home here on island.
© Ogilvy Photography 2017
While based in Scotland, Ogilvy has been summering in Nantucket for nearly 30 years and the exhibit, entitled Thin Places, holds meaning and relevance for both places. According to ancient Celtic and Christian theology, it references a place where heaven and earth are especially close. And it is primarily this thin horizon where water meets sky with a sliver of land, that is captured so eloquently in his photographs.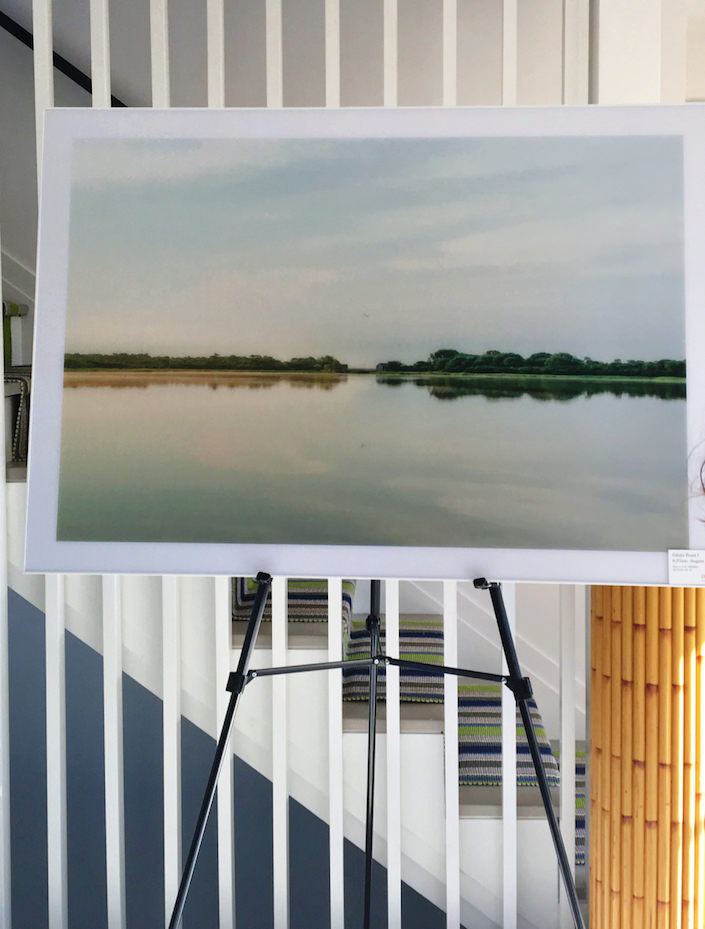 The art is of course about location but it is also about time of day – mostly around sunrise – each is documented with exact time and place. Representing both image and process, the photos capture a certain calmness and serenity.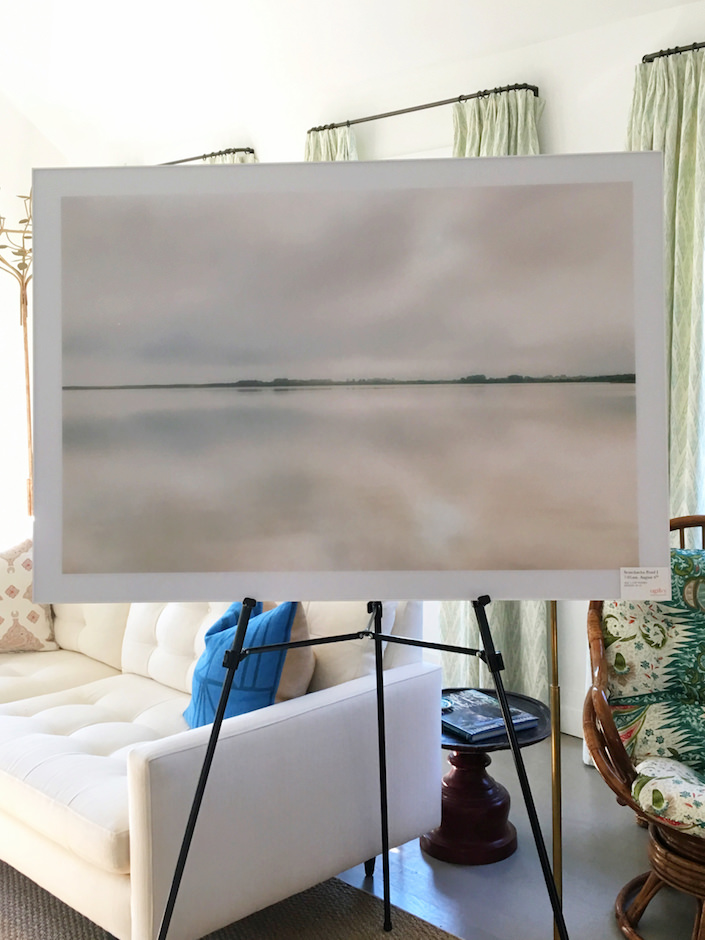 As Ogilvy explains, "You are probably in a quiet place with no other signs or sounds of humanity, and your senses and awareness – sight, sound, smell – all become much more acute. You become attuned to subtle changes in light and colour, and you become aware of even tiny sounds and movements of the waking natural world. In our frantic modern lives, these moments are all too rare but I believe they are incredibly important to keep us balanced." While the exhibit is over, limited edition prints are still available through the site.
© Ogilvy Photography 2017
Continuing through Monday afternoon, The Antiques Council presents the second annual Nantucket Summer Antiques Show. In their new convenient digs at the Nantucket Boys and Girls Club, the show features a variety of dealers exhibiting wares appropriate for both on and off island. At the preview this morning, I found a few favorites to share. Finnegan Gallery always has wonderful garden related antiques like these fabulous French faux bois planters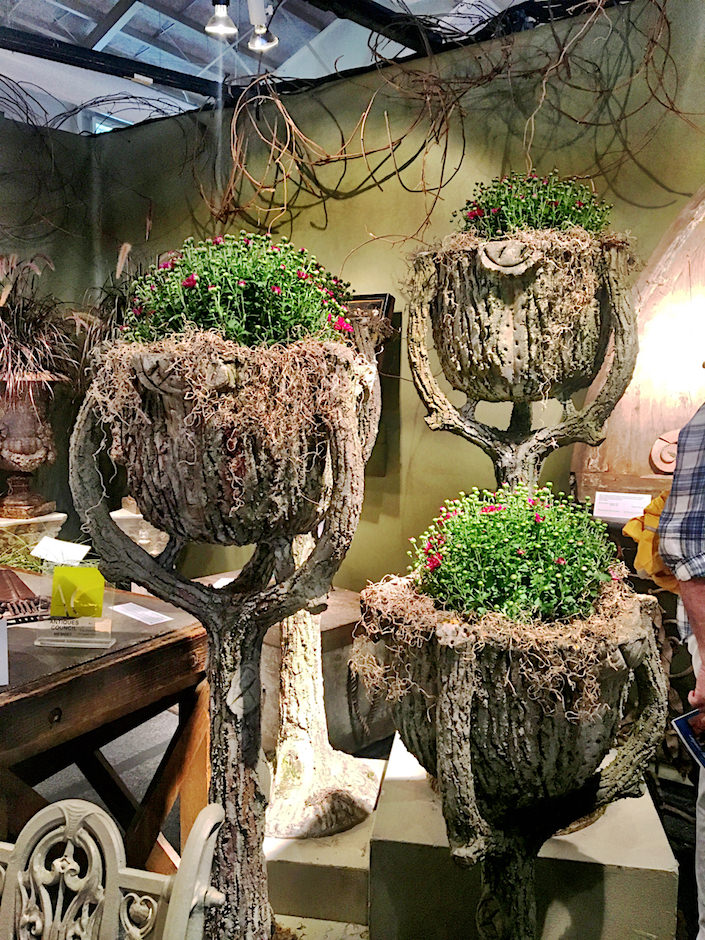 and this mid-19th century Italian fountain with late 19th century French hound's head in zinc.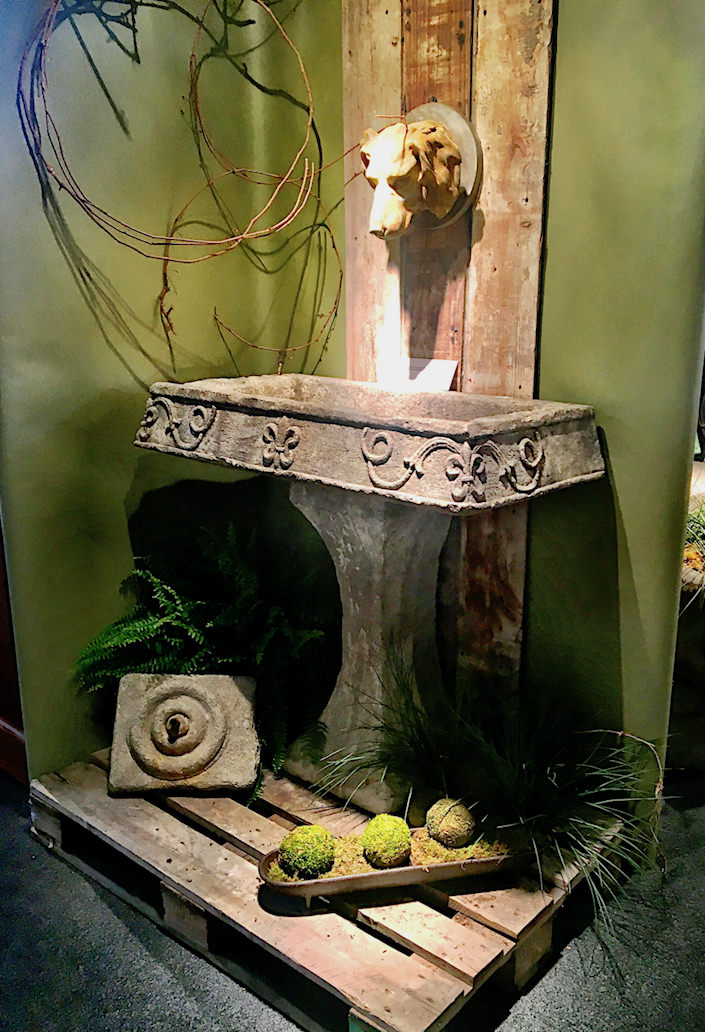 Another favorite dealer, Earle D. Vandekar of Knightsbridge, has an extensive and eclectic collection in several categories. I loved these Fornasetti trays – the tiger in particular is a rare example –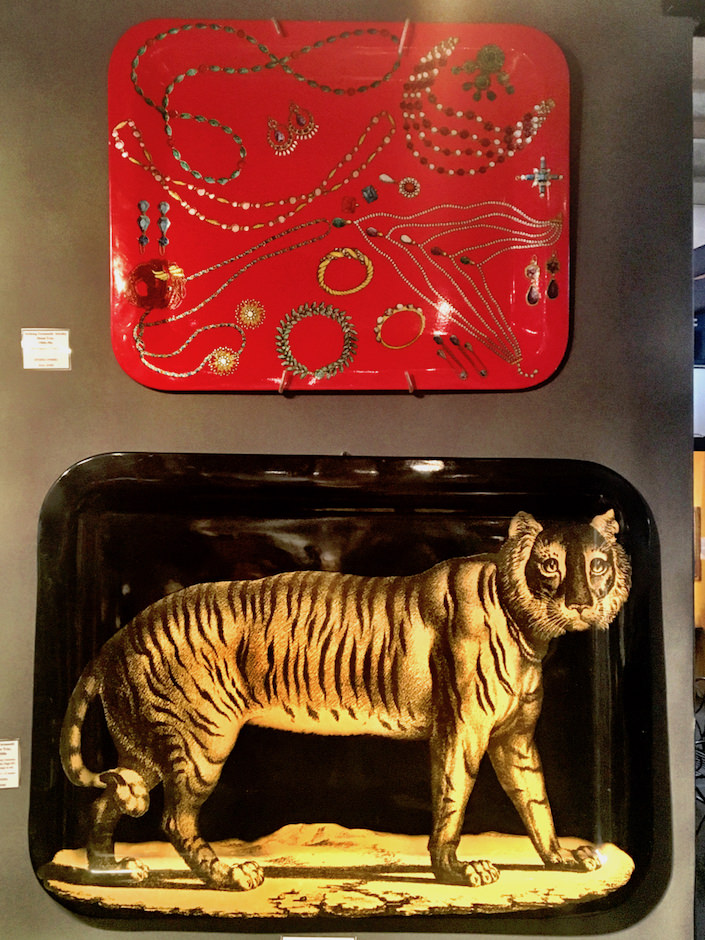 and the library themed screen is a showstopper.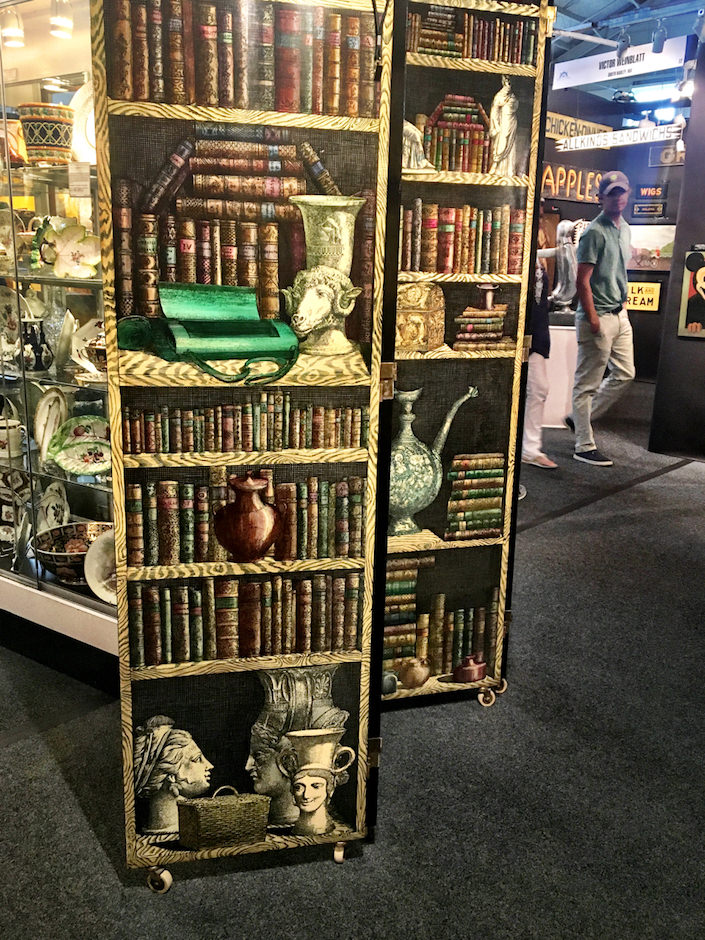 Owner Paul Vandekar has one of the largest collection of 19th century woolies in the world. If you are reading this on Friday evening or Saturday morning, stop by on Instagram where Paul shares the fascinating history of these English woolworks in my stories.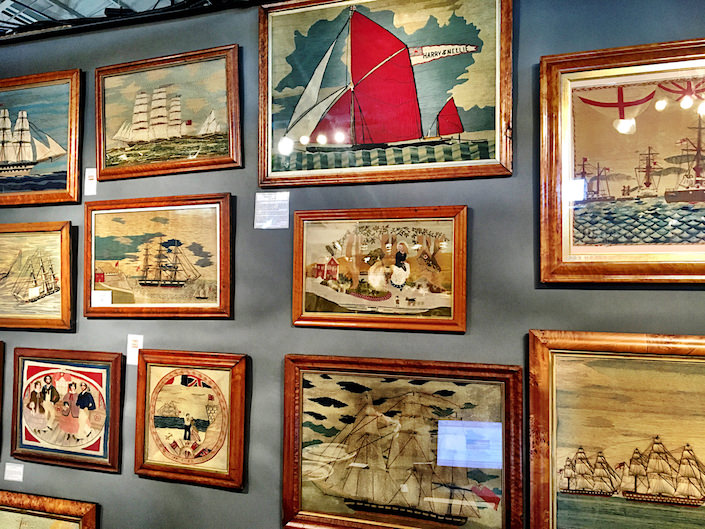 Vintage and antique maps of Nantucket are highly collectible and I particularly liked this 1926 version by Nantucket artist Tony Sarg at Paul Madden antiques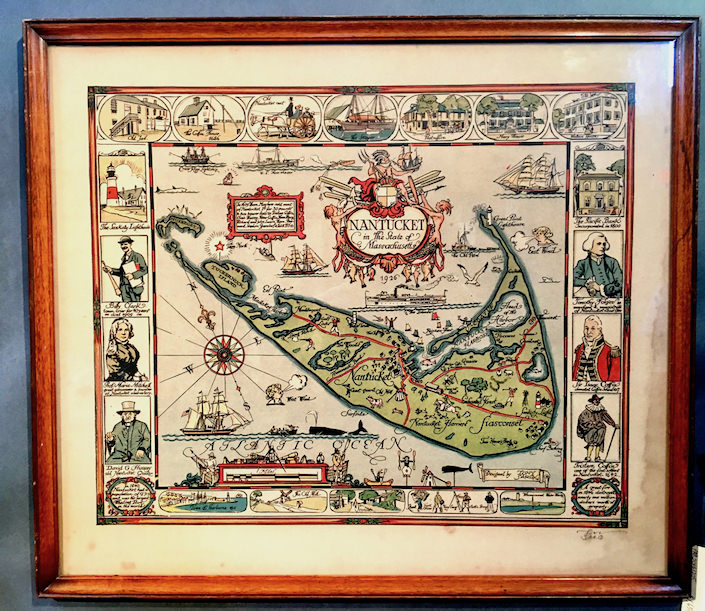 as well as this fun Fred Gardner map from 1933 at local favorite Sylvia Antiques.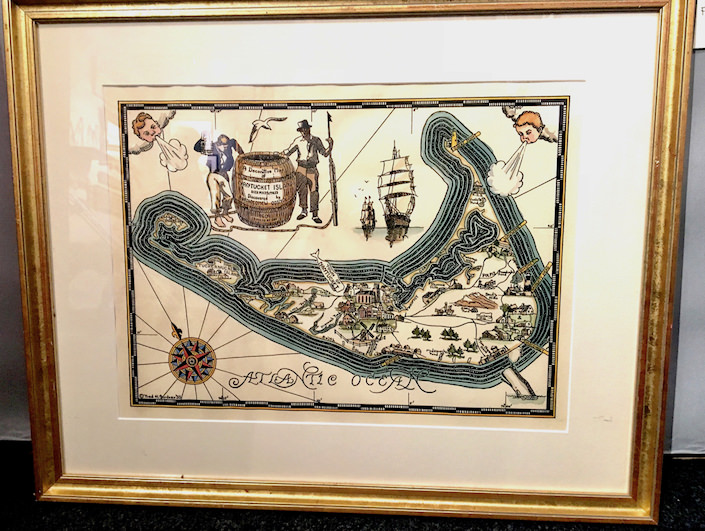 James Butterworth and Antique American Wicker always have an enticing booth and I only wish I had a spot for this set of three wicker framed Sea Life oil panels.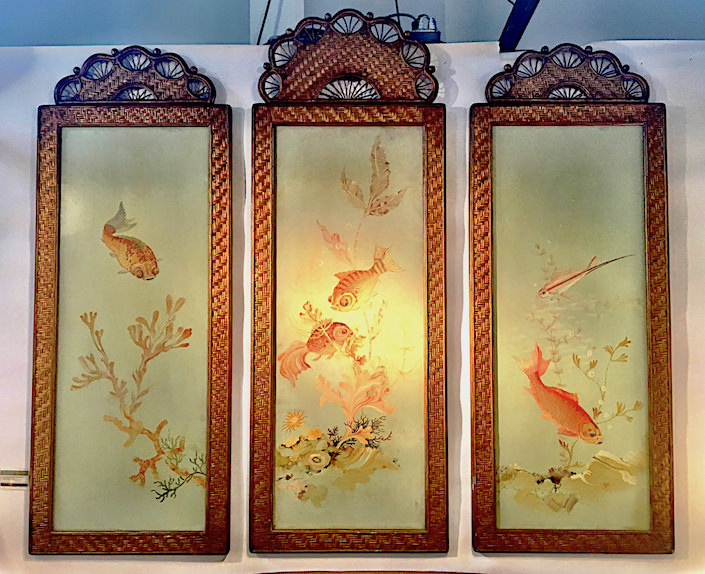 They also have this great set of vintage New York Yacht Club glasses and china from the 30's.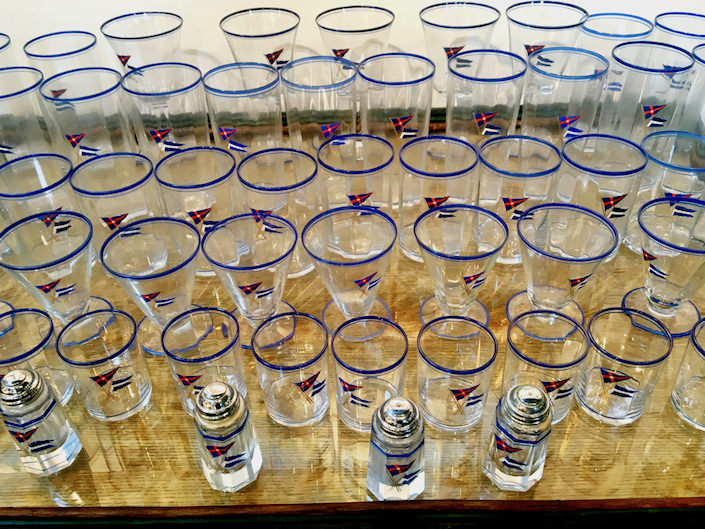 It's an extensive collection with over 100 pieces!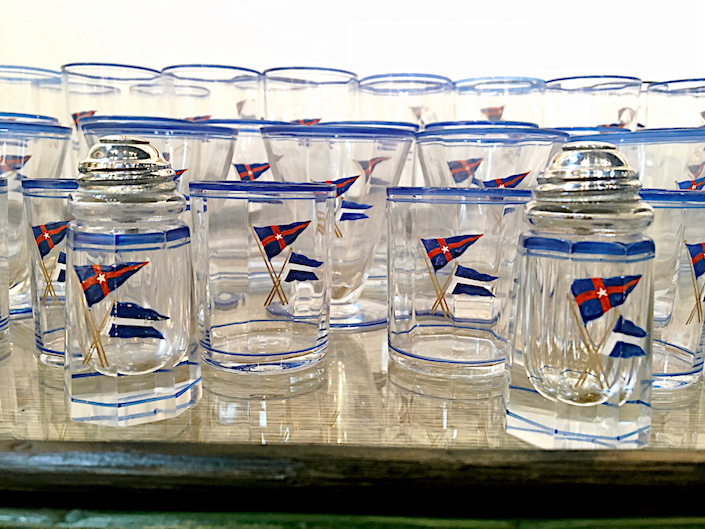 Specializing in, among other things, 18th & 19th Century English ceramics in Japan Patterns, Moylan – Smelkinson/The Spare Room is a must see for all recovering plate addicts. From early 19th century Coalport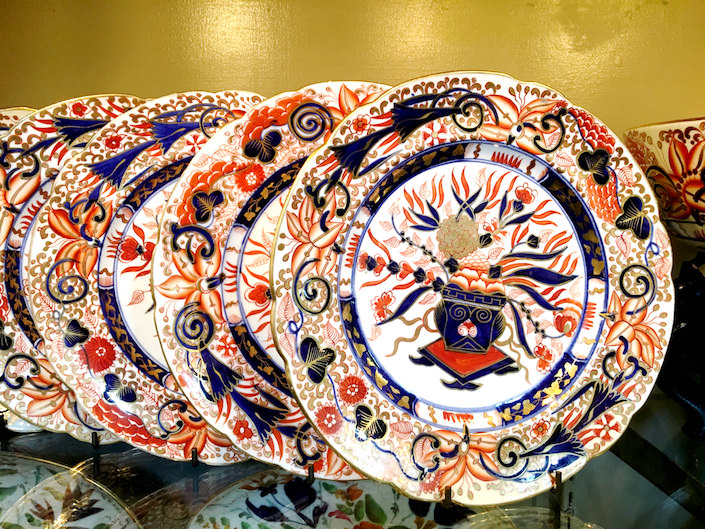 to Masons Ironstone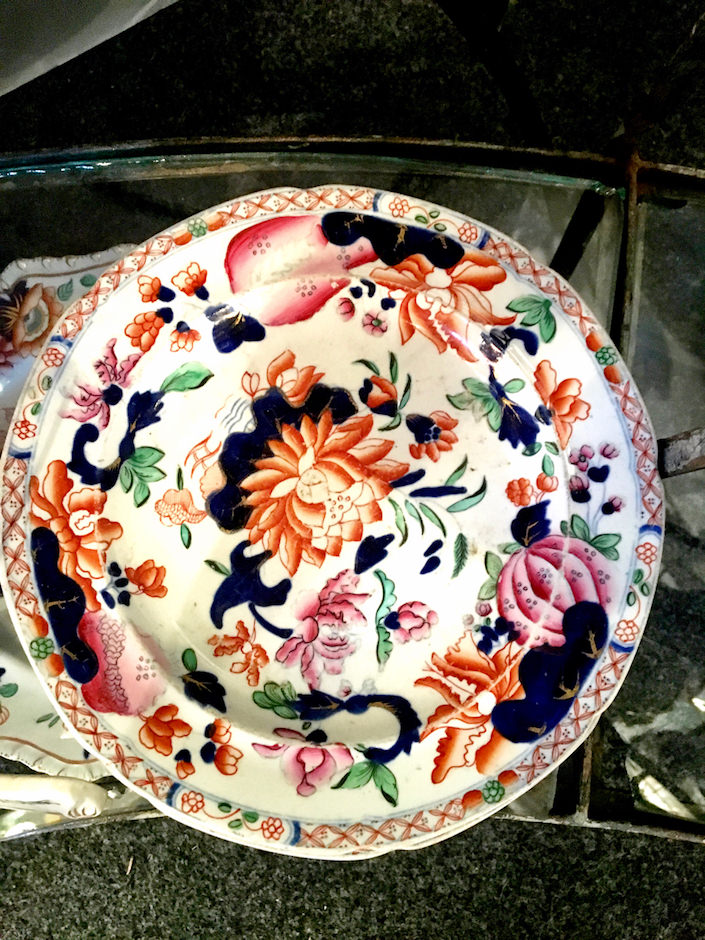 to a lovely set of Hicks & Meigh Ironstone, you'll be thinking about how to make room in your pantry.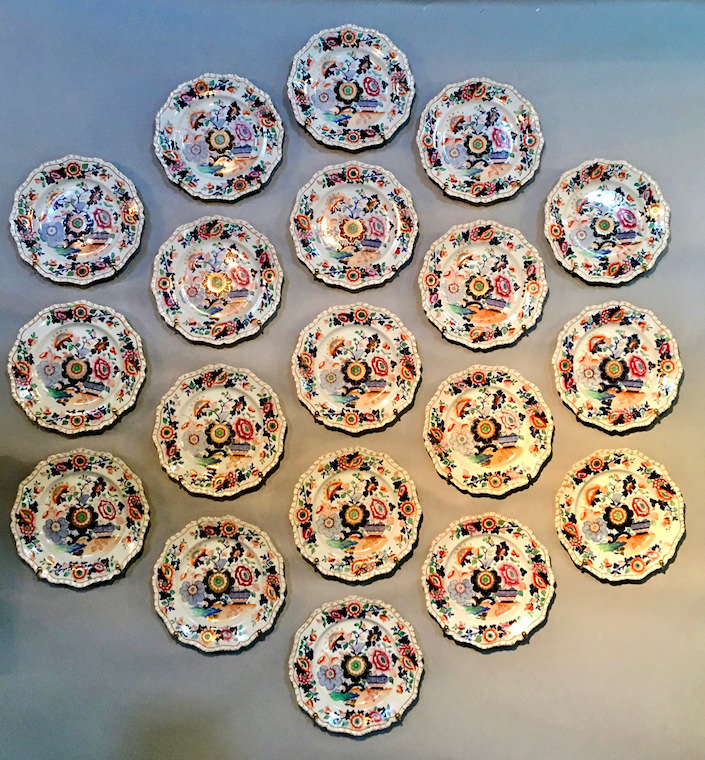 Jeffrey Henkel is a dealer with an eye for unusual items, particularly of distinctive scale. This monumental pair of bronze dog door knockers are fully functional for those who have the right sized entry.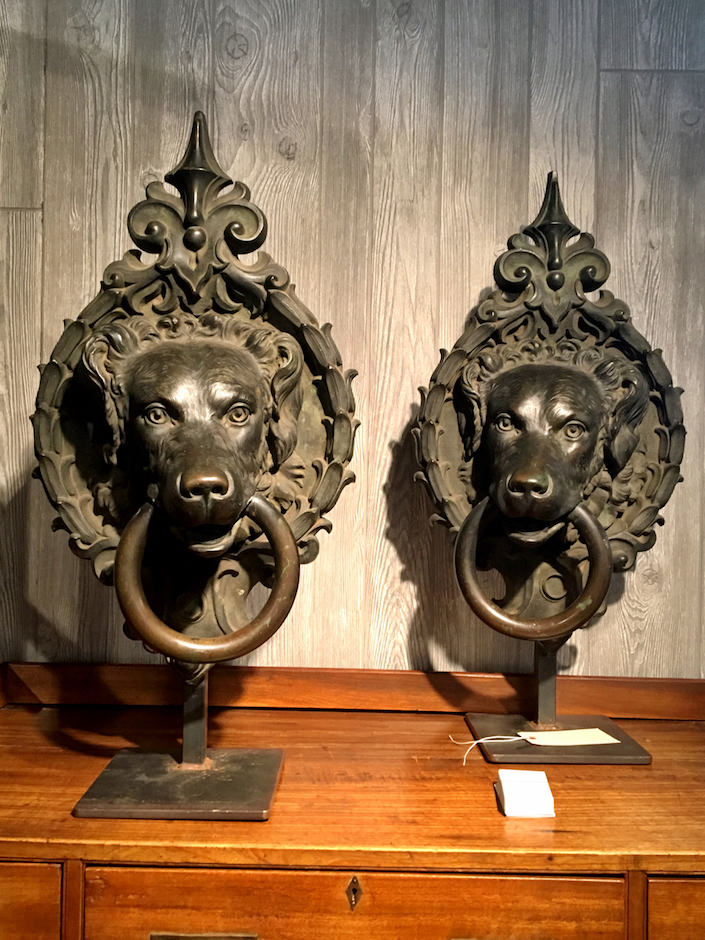 Jewelry dealer Lorana Marina Purrazzo has a fun collection of vintage sculptural jewelry spanning from 1880-1980. I was tempted by this graphic Greek key necklace which is light and easy to wear with a bold Gio Ponti meets Cleopatra feel.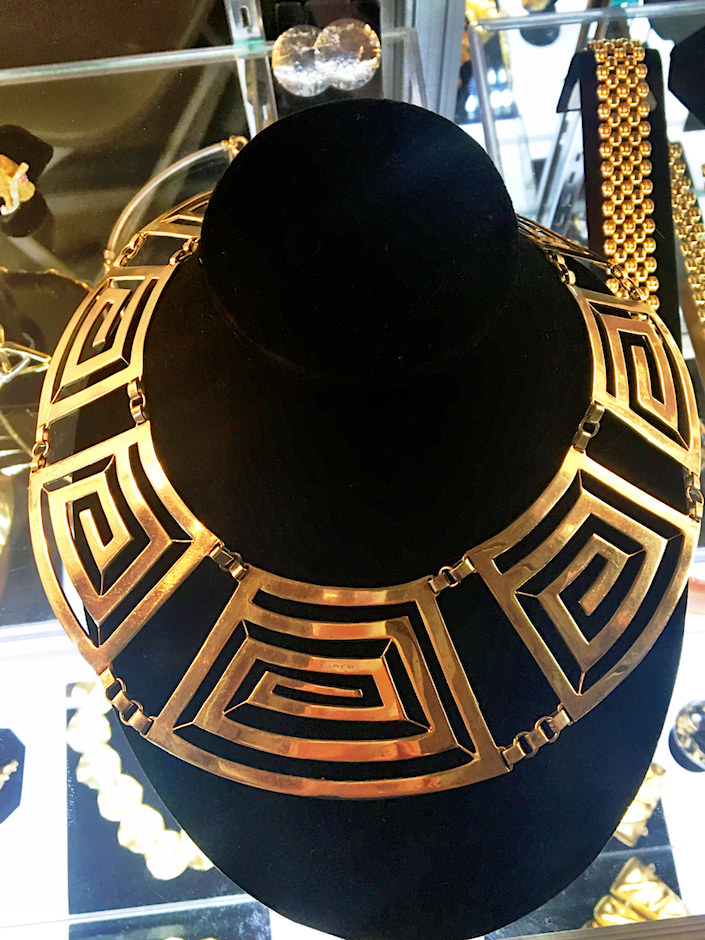 And while most of the booths feature antique wares, Christopher Anthony of Palm Springs brings a more modern sensibility to the show. This metal starburst wall sculpture by 1960s American artist William Friedle is fabulous.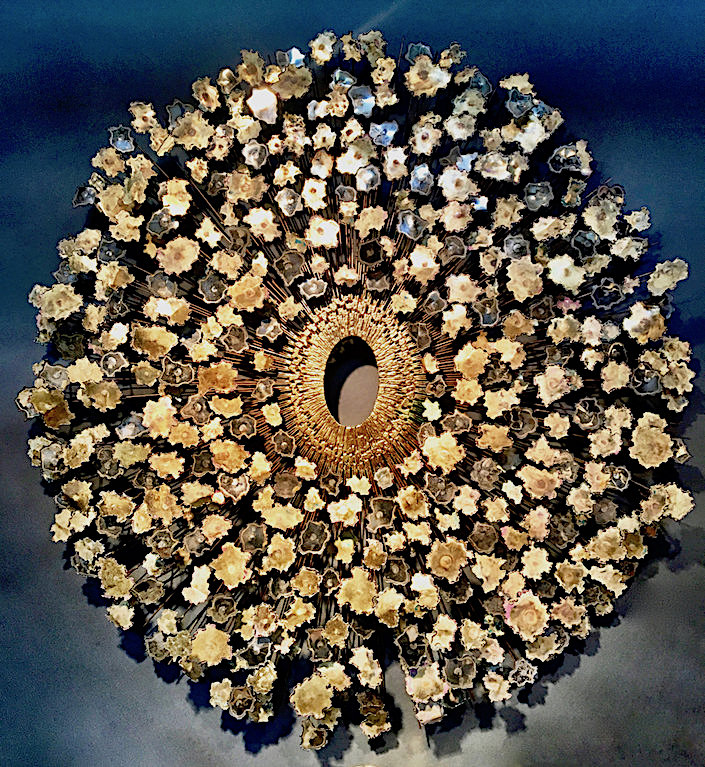 The show continues Saturday and Sunday, 10am – 5pm and Monday 10am – 3 pm. Happy shopping!