It's hard to keep up with Dara Caponigro and her team at Schumacher! Their latest creative collaboration with Vogue – Vogue Living – just launched and the collection a wonderful melding of many of the themes I write about here – fashion and decor, timeless design and looking back to move forward.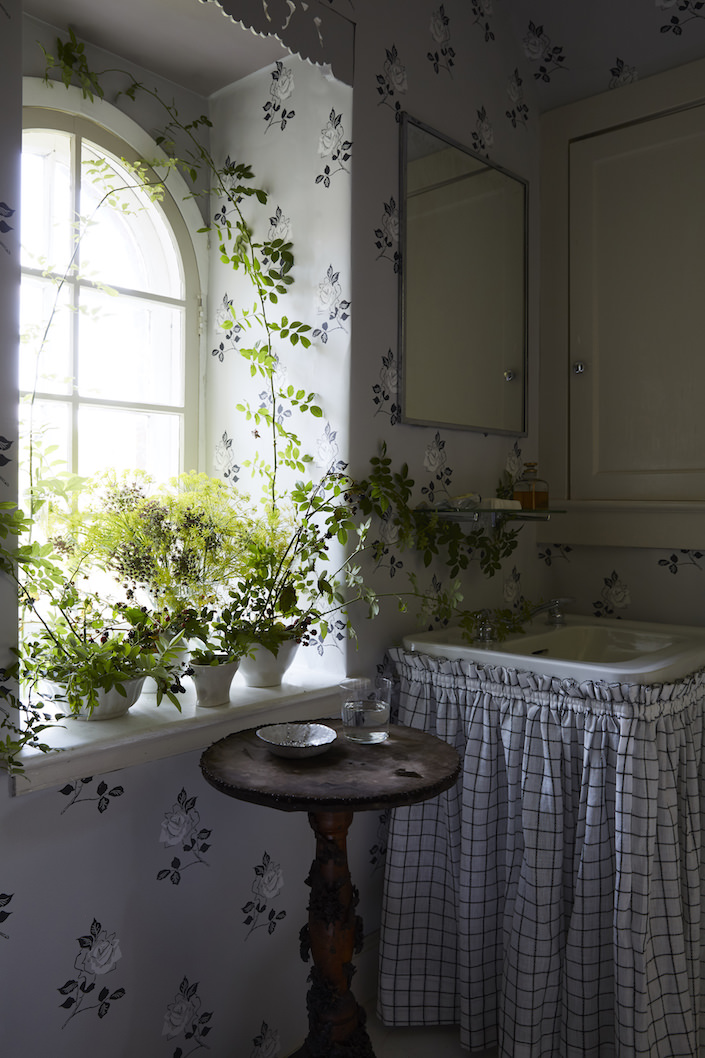 Inspired by the Vogue archives and developed in tandem with the sophisticated eye of Vogue's International Editor at Large, Hamish Bowles, it is an updated take on classic English Country. As Dara explains, "As the worlds of fashion and home intersect more and more, it made perfect sense for us to partner with Vogue.  Between our two brands, we have been setting trends and raising the bar for over 250 years.  And, it's been a dream to work with Hamish Bowles on this project. His knowledge of interiors is profound." A close up of the charming Adele, in Grisaille, featured above, inspired a 1930s illustration in the Vogue archive.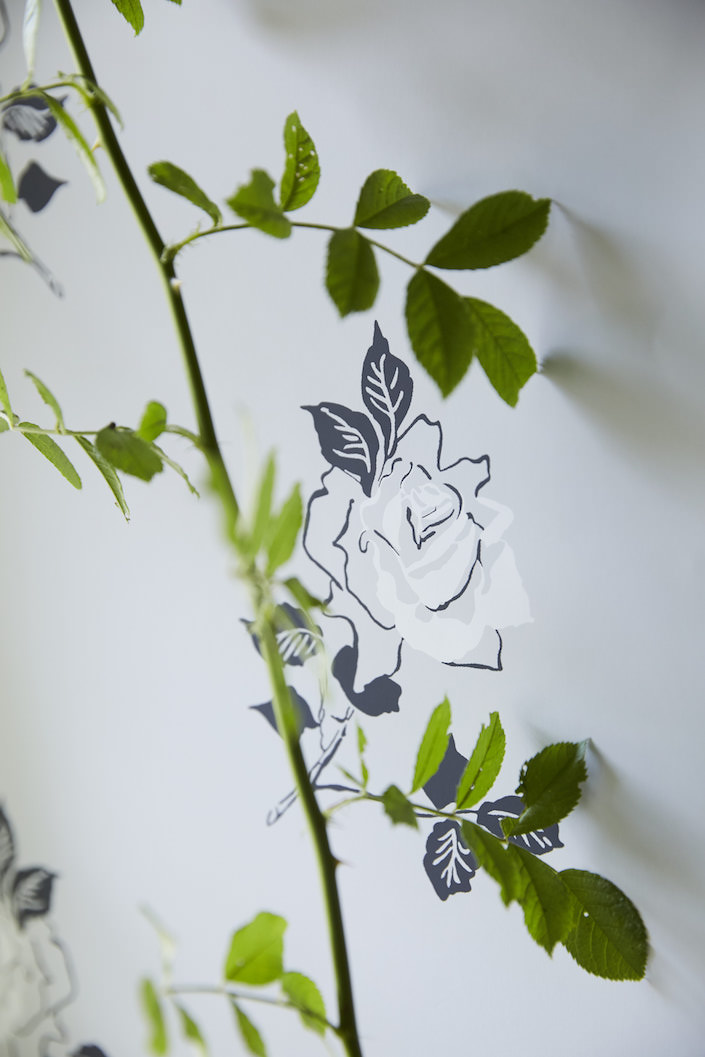 With the allure of layered interiors so characteristic of timeless British homes, the collection includes a variety of mix and match florals, stripes, checks and sheers that, as Bowles explains, "pays homage to some of the great tastemakers whose instincts for fashion, style, and interiors has shaped the look of Vogue through the decades."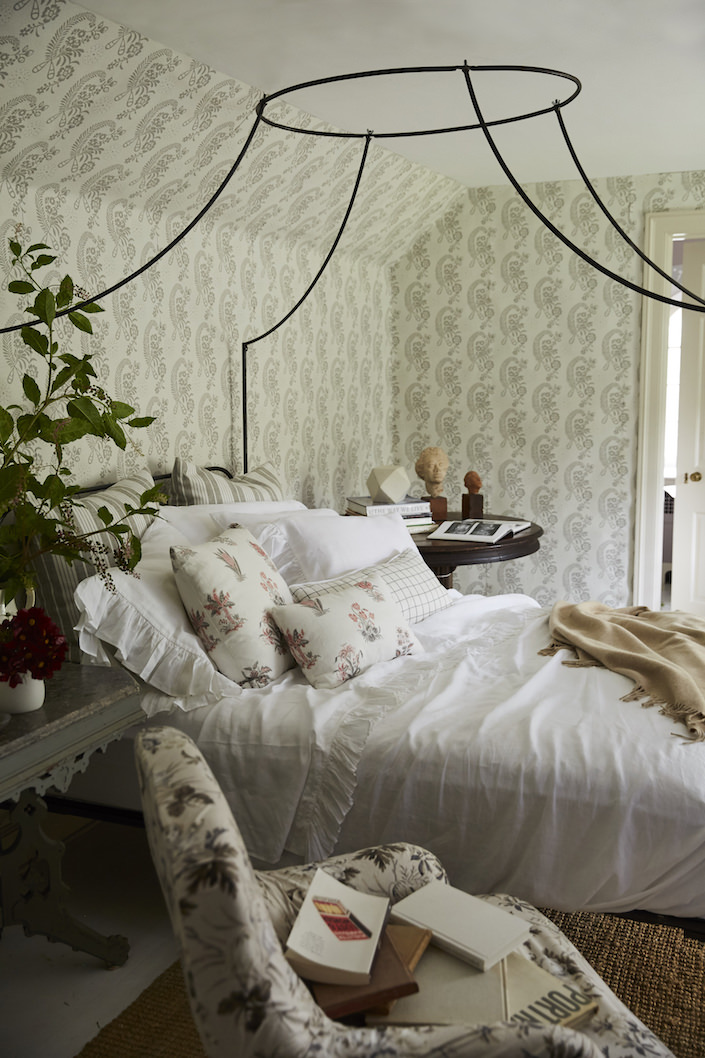 Above, Millicent on the walls, lives happily with the floral Bunny, chainstitched windowpane sheer Agnes and versatile Horst multi-width stripe on pillows with a peek of Cecil on the chair in the foreground.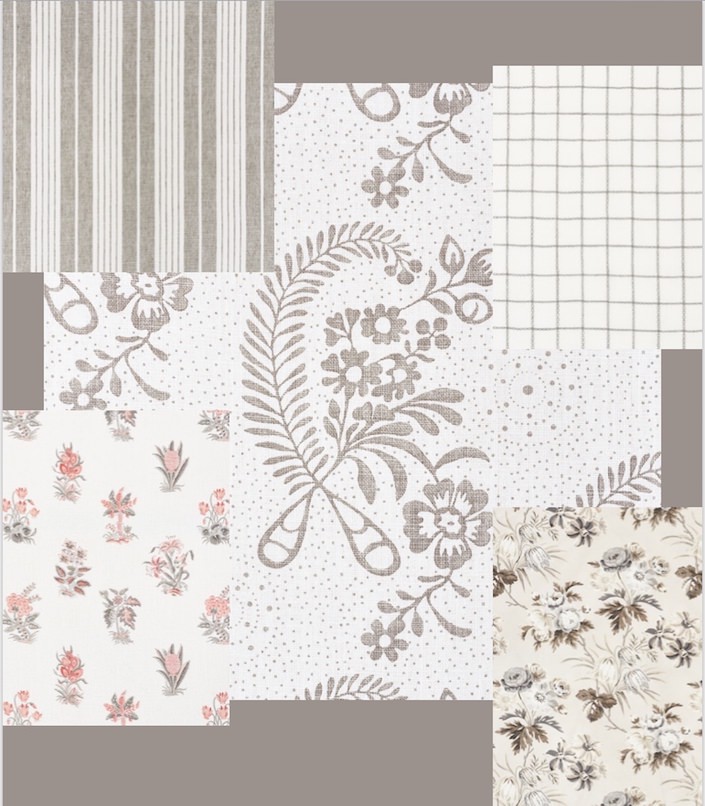 They are all available in multiple colorways and I particularly love the beautiful floral Cecil chintz in Wisteria – an elegant lilac, green and grisaille coloration.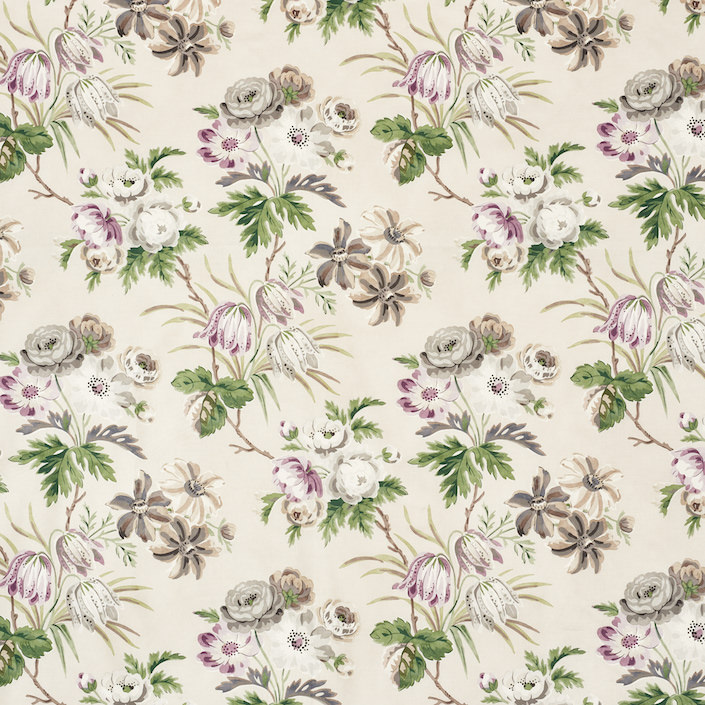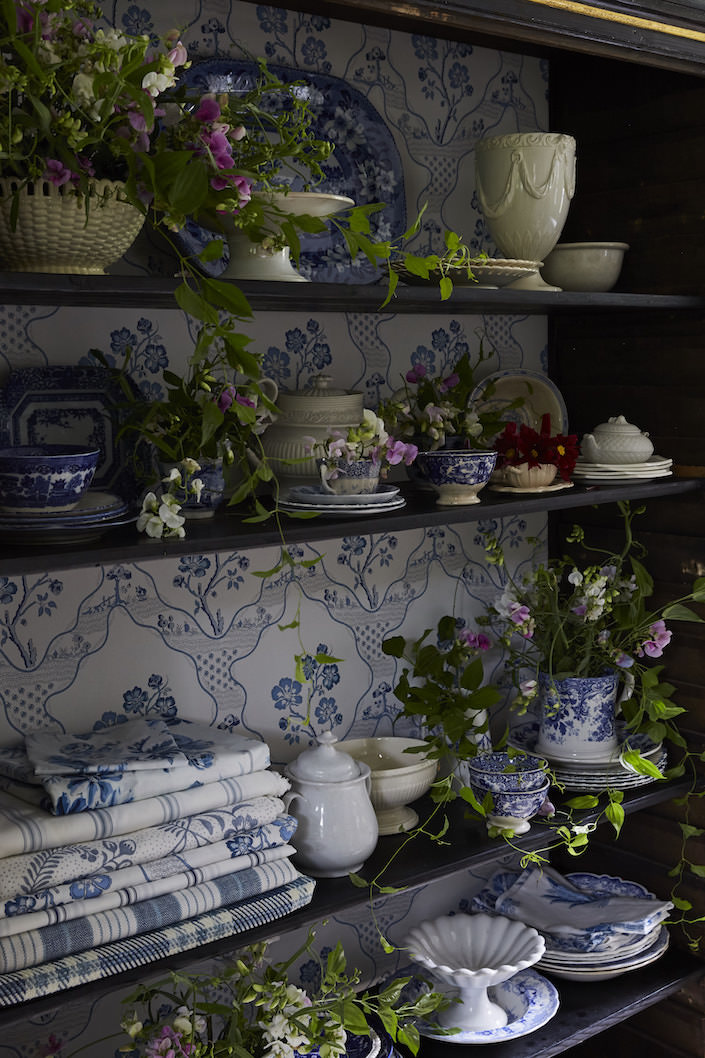 The charm of Marella, above and below, derives from a wavy trellis enhanced with botanical motifs.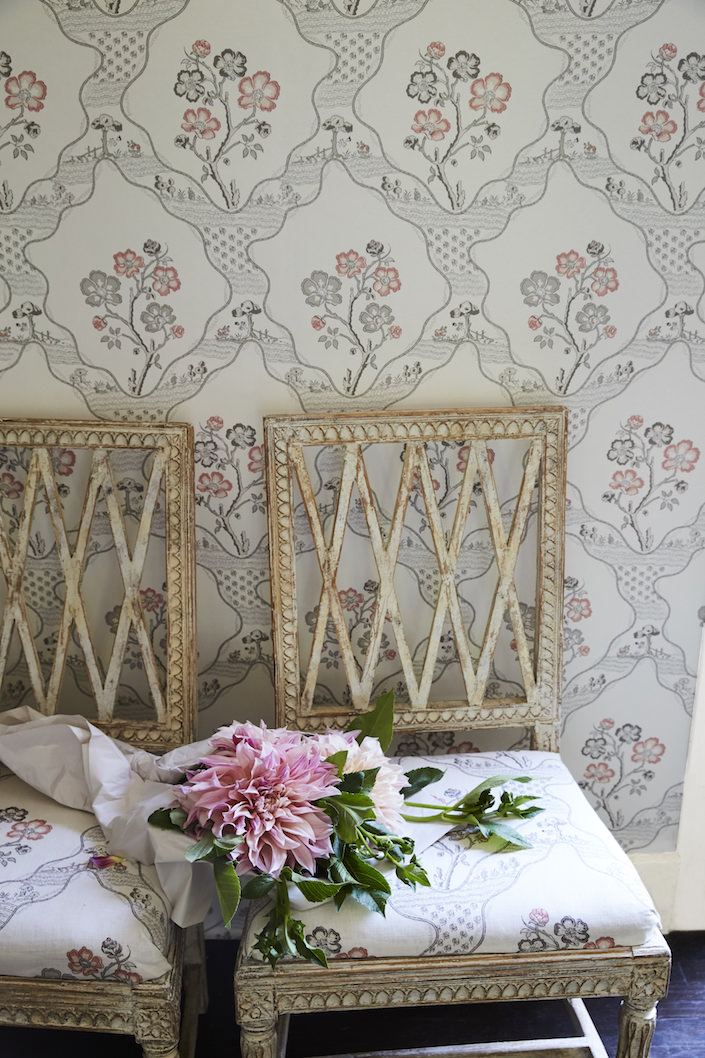 Available in two colors and as a wallpaper as well, it could beautifully envelop an entire space.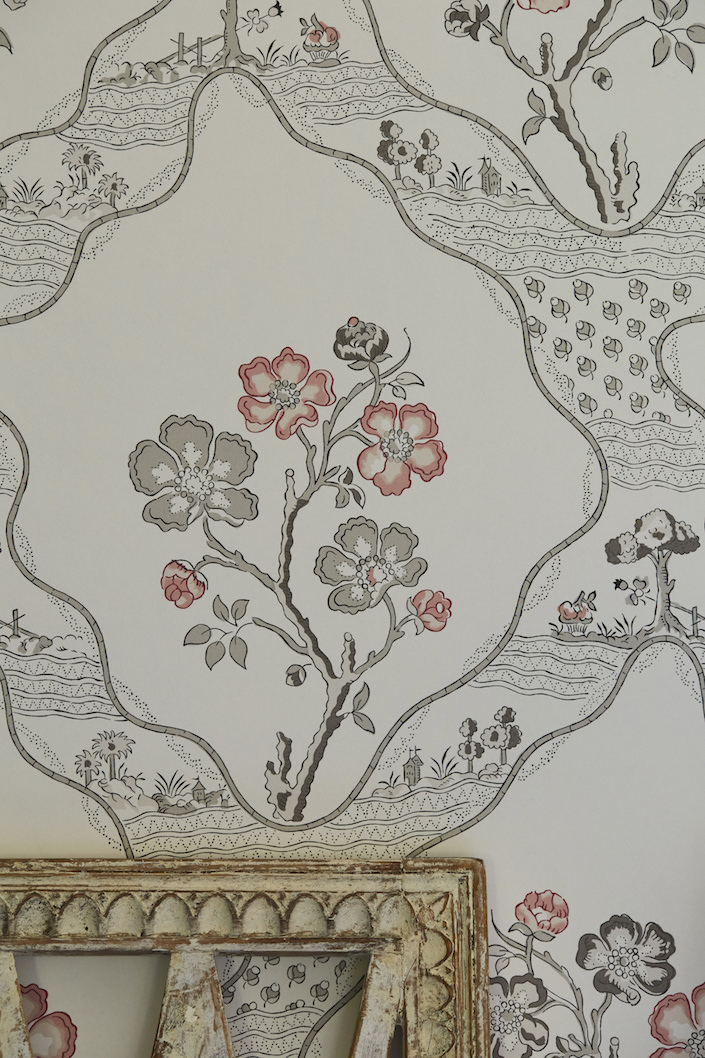 Pretty is never out of style and as florals have been making a strong comeback, the voluptuous rose blossoms of Nancy's glazed cotton are sure to be a favorite.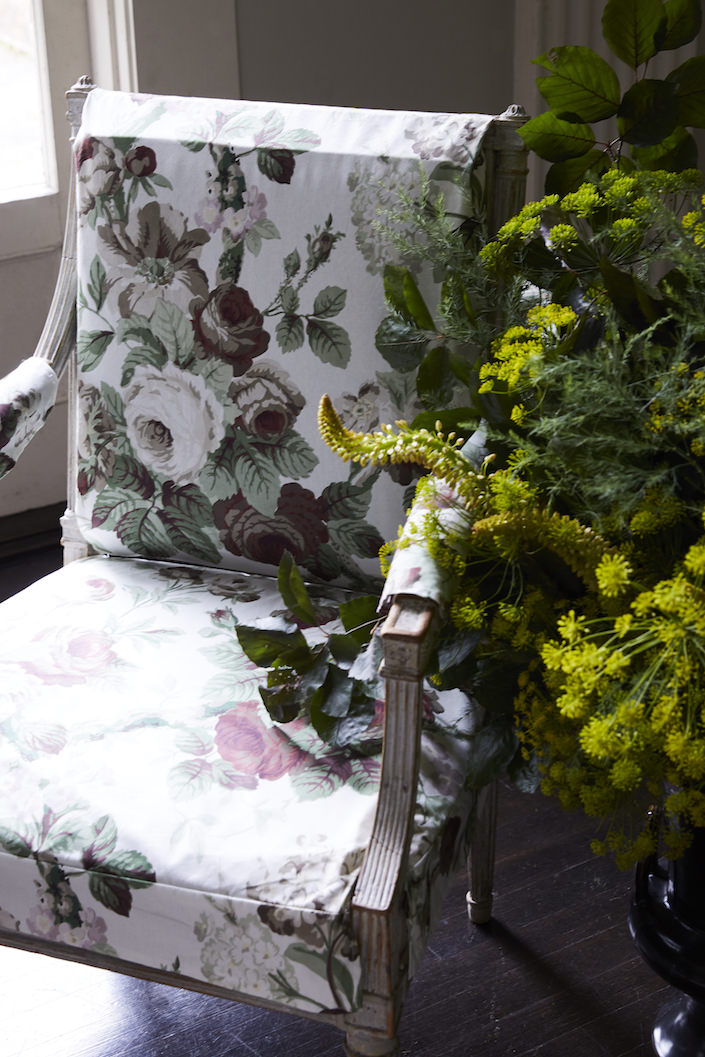 But beyond romantic florals, the collection features more graphic patterns as well. "In collaborating with Dara Caponigro and her team on this exciting project we looked both to evocative prints and textiles in Schumacher's remarkable historic archive, and to the work of some of the great Jazz Age Vogue illustrators, elements of which we have worked into innovative new designs, treatments and color stories," explains Bowles.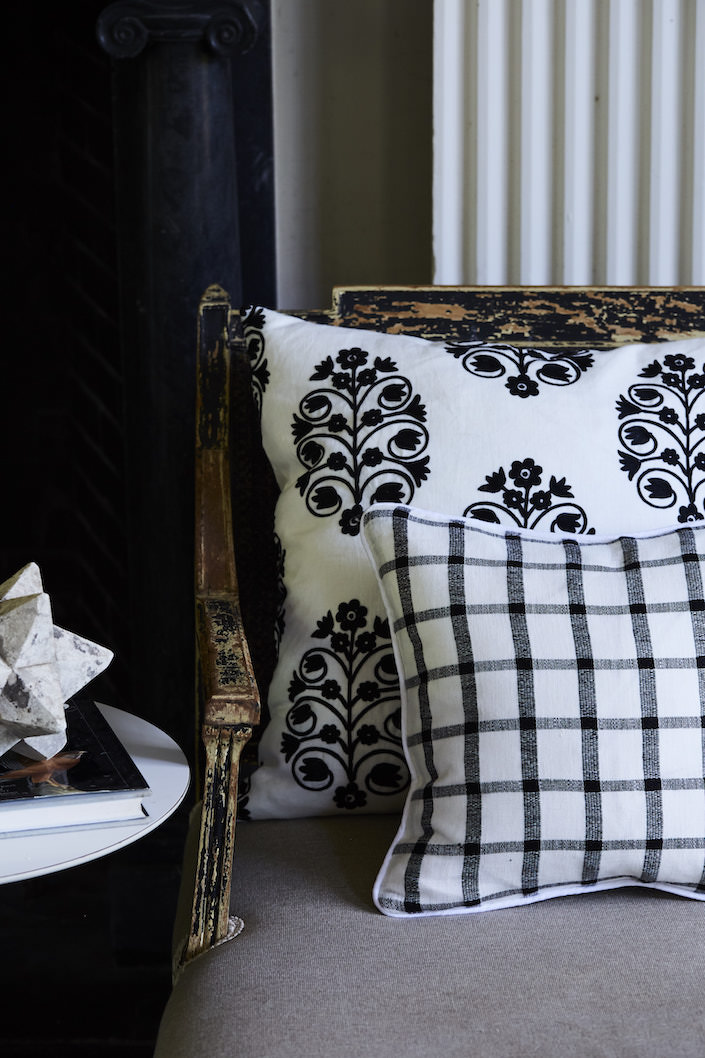 The embroidered floral Talitha and versatile linen windowpane Pauline, above, or syltlized pansies of Mona, below,  could work equally well in classic or modern interiors.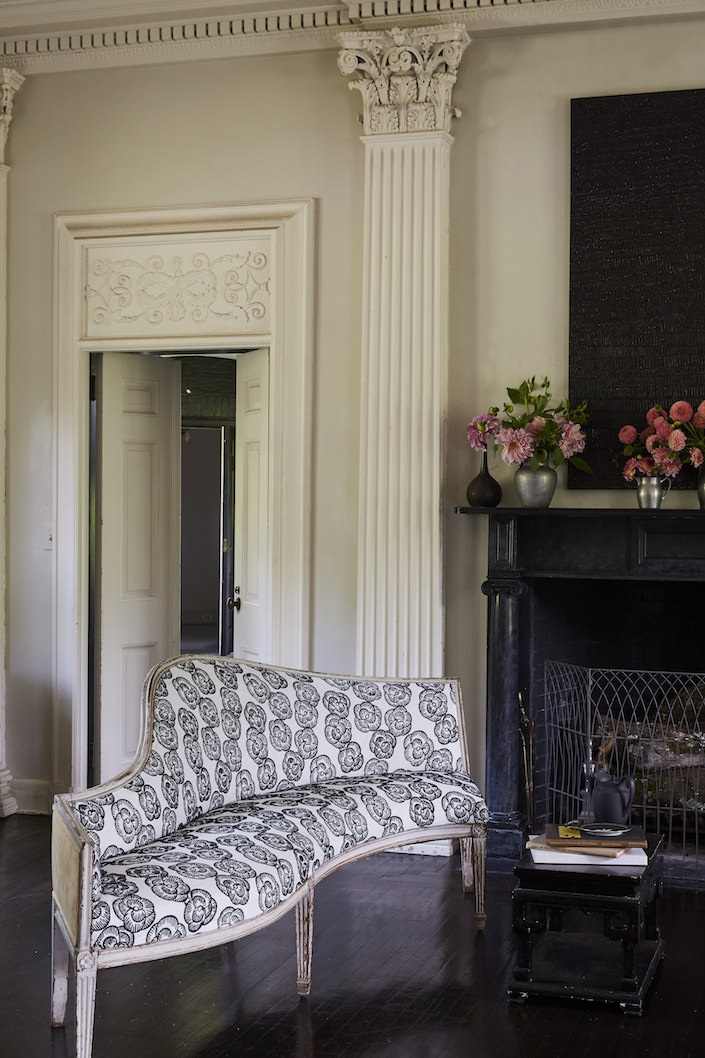 And as Schumacher and Vogue collaborate to bring the world of fashion into the home, the Vogue Living collection embodies the best of Brit style for you to make your own.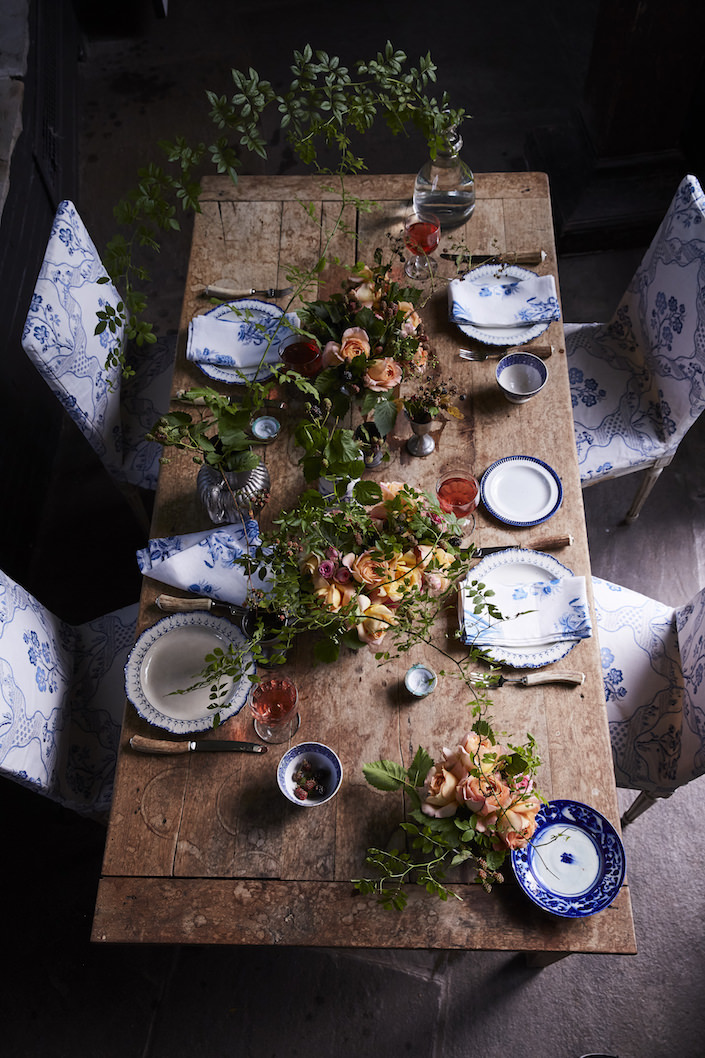 all photos by Melanie Acevedo courtesy of Schumacher