It always seems to come down to the story behind the style. Without that, there is no substance, no narrative, no authenticity. It is why I am always digging to find that backstory for you, to experience, inspire and inform. For my own home, I may have a vague vision in my head, but as I am not a designer, it frequently takes me a while to find exactly what I want. And so it was when I was searching for wallpaper to create interest in my newly renovated entry. For months I combed sites and occasionally showrooms until one day I saw the new Oscar de la Renta III collection for Lee Jofa in their shoot for the collection below and knew immediately the beautiful Sameera wallpaper was the one.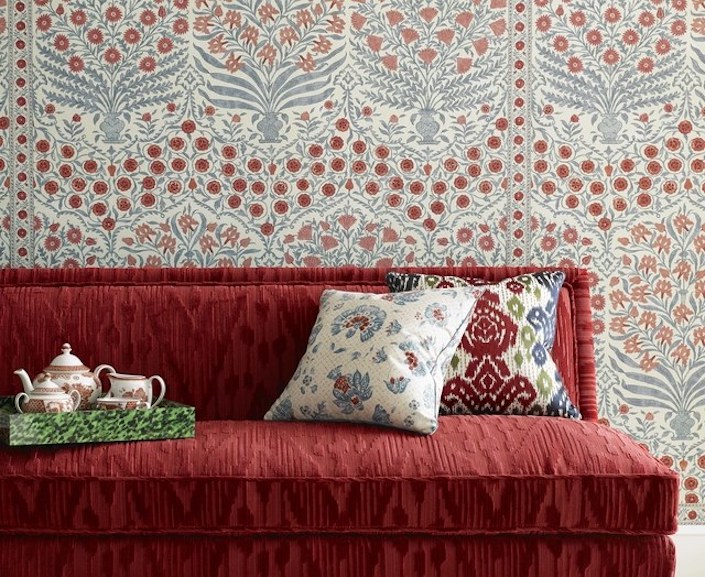 With the perfect pattern and scale for my space, below, and coloration to relate to adjoining rooms, its exotic yet classic flair elevates my (not yet finished) entry to another level. As we know, nothing is really new, it's all in how it's interpreted, which is why it's so important to educate your eye. While much of this collection has tropical inspiration, this paper as I serendipitously discovered, has more Indian roots.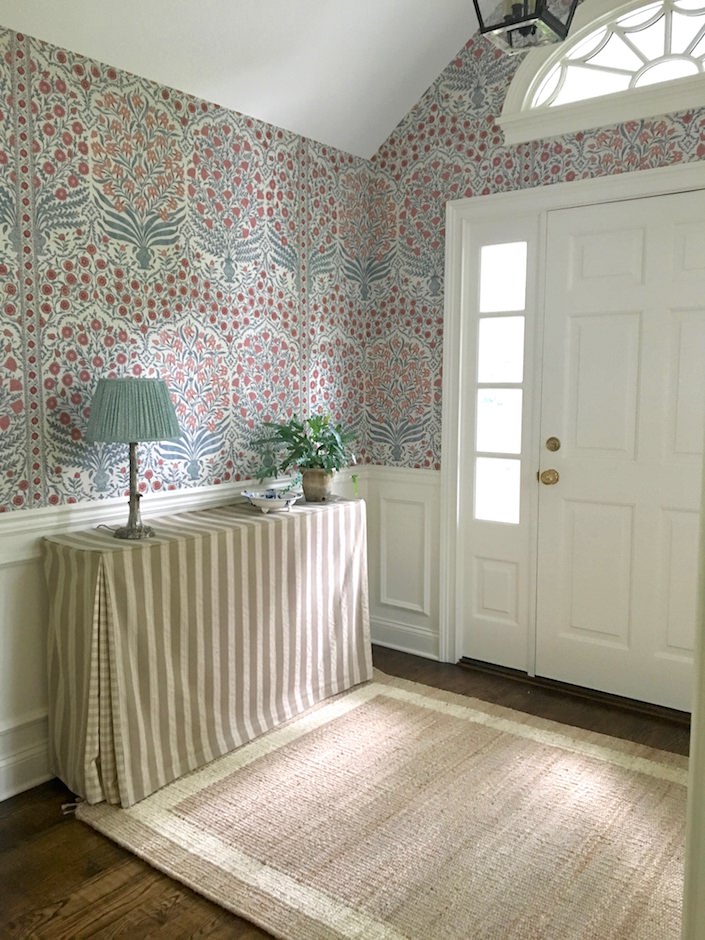 When I first posted a peek of Sameera on Instagram, friend Gurmeet Kaur, who works with her sister Kuldeep at her company Serendipity Delhi, was kind enough to send me a link to what was clearly its inspiration, knowing I would be interested.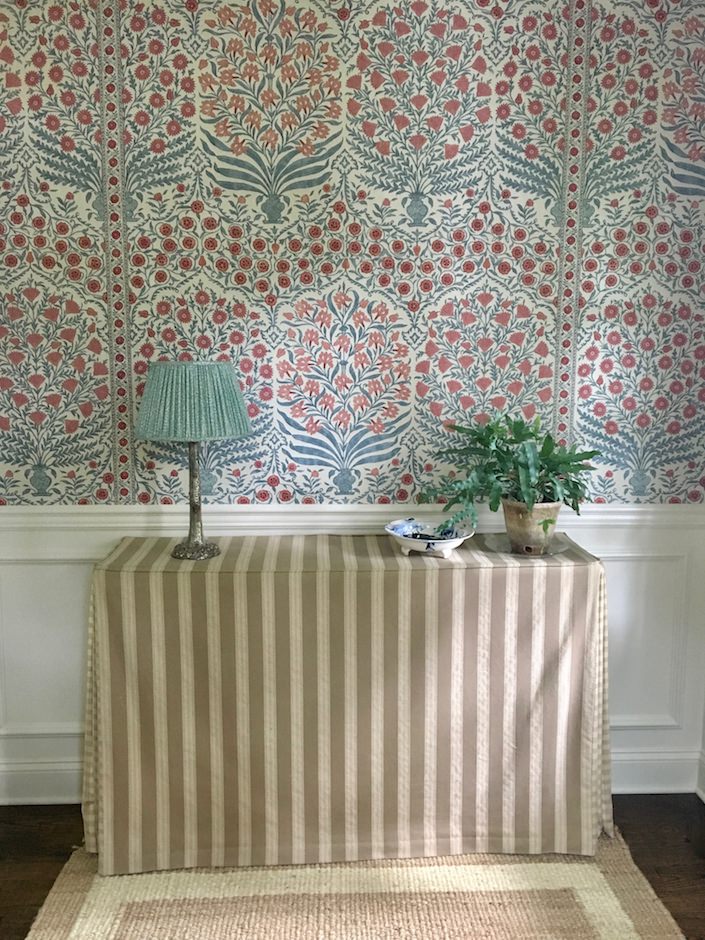 The 18th century Indian chintz tent below originally belonged to Tipu Sahib, the Sultan of Mysore in southern India, considered one of the greatest commanders in Indian history. As was the tradition, the court often travelled across its territories, simulating their royal homes with large elaborate portable tents.
photo © Powis Castle and Garden
This is not just a Mysore tradition but was also the case across Europe. As you may remember from the tapestry exhibit at the Met, such itinerant courts wanted to not only travel well but display their wealth and power. Just as Napoleon developed his campaign furniture, so Mysore courts had their palatial chintz tents. While Tipu's tent, made of four separate sections, was plain on the outside, it was highly decorative inside with colorful geometric and Mughal floral patterns, above and detail below.
When Tipu died, his possessions were divided among his enemies. The tent went to the 1st Earl of Powis who brought it to Powis Castle around 1800. In 1999, with help from the Art Fund, it was bought by Powis Castle and Garden and returned to the estate, now run by the National Trust. The tent was also featured last year in The Fabric of India exhibit at the V and A in London, below, to give you a sense of scale.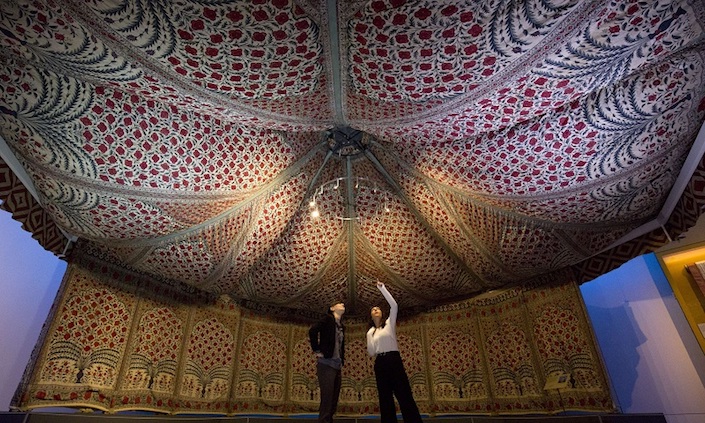 It just goes to show that the appeal of an exotic global style continues and that timeless prints and patterns are as coveted and relevant today as they were centuries ago. As writer Joan Juliet Buck has said, "In art, it's called appropriation. You take what is already there, what someone else did and make it your own."