Designer Suzanne Kasler finds inspiration wherever she goes. Whether it is les Puces in Paris, the fashionable windows on Madison Avenue or driving around her own neighborhood, Suzanne is visually attuned to spotting a find or new idea. And it is this worldly sensibility that she brings to her all her projects, including her own house. Please join Susanna and me for a trip to the beautiful Buckhead section of Atlanta to visit Suzanne, where she has transformed a tired red brick Federal box into a stylish and elegant home.
Celebrated for creating welcoming spaces that incorporate thoughtful architectural details, pretty palettes and couture touches, Suzanne Kasler knows how to design for living today. Her own house is a perfect example, where she has effortlessly combined modern pieces with antiques and flea market finds for a high-low, international mix that is as stylish as it is comfortable.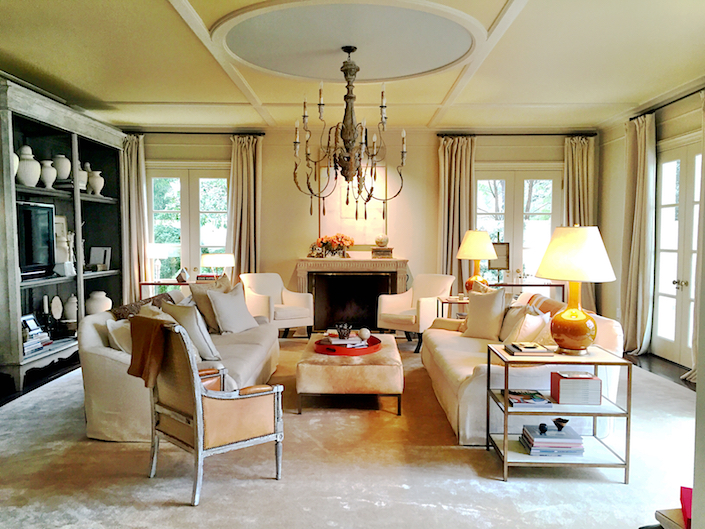 Perhaps that is why she has signature lines with La Cornue, Lee Jofa, Ballard Designs, Hickory Chair and Visual Comfort and two books under her belt – Inspired Interiors and Timeless Style.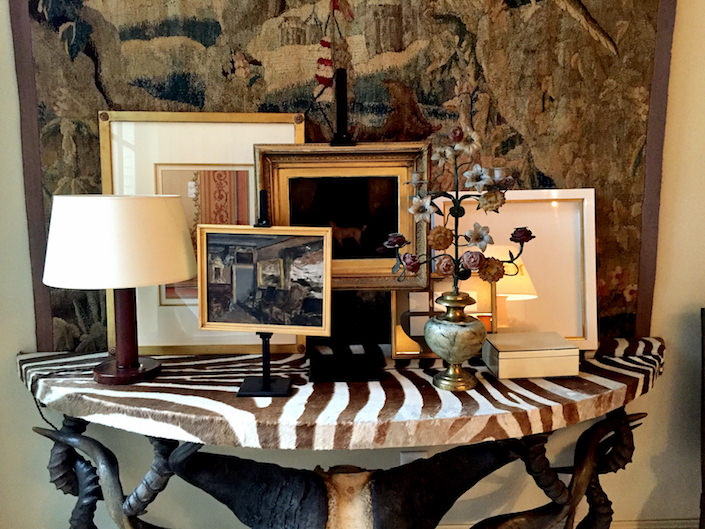 Like in her own home, above, Suzanne encourages her clients to collect, inspired by their travels and experiences. As she explains, "The rooms are filled with things that have meaning to each client because that personal touch is what gives a house its soul." From ribbons in Paris to her local pastry shop, Suzanne finds inspiration and a way to beautifully translate that into hers and her clients' homes. Thank you Suzanne, we are thrilled to share your style and elegant home!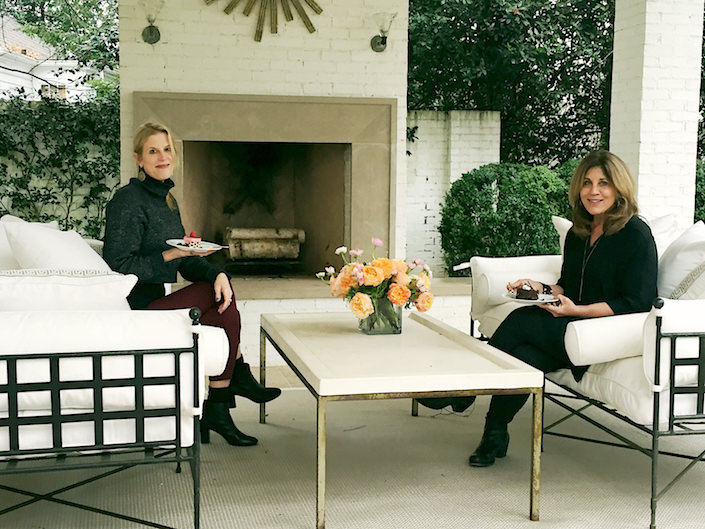 A big thank you to video sponsor Serena & Lily, who, like Suzanne, believe that expressing your personal style makes for a more beautiful and meaningful home! With their fresh coastal point of view, they deliver everything you need – from bedding and upholstery to lighting, rugs, art and more – to create a happy comfortable family space filled with color, pattern and style.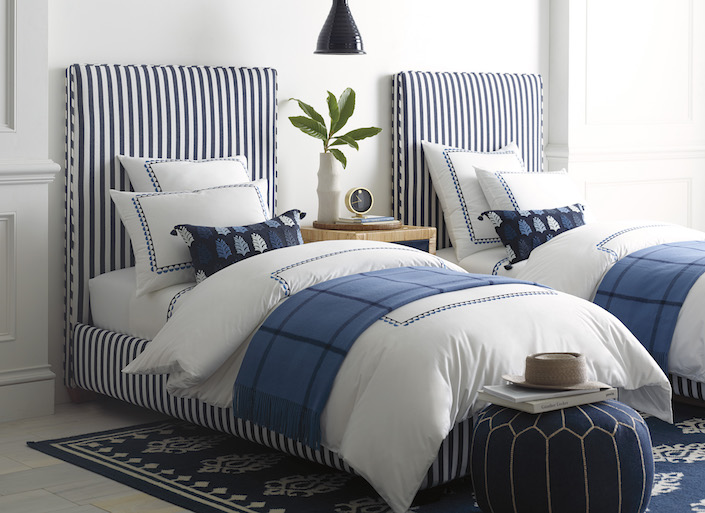 With chic casual living in mind, they have countless options to transform your home with "perfectly relaxed and forever fabulous" style that express the real you. And for those of you who live in or near Atlanta – stay tuned this fall for their new store opening at Westside Provisions District!
two photos above courtesy of Serena & Lily