Over the last ten years Sharon Santoni has been sharing her life in France on her popular blog My French Country Home. From her beautiful country home in Normandy, she has chronicled everything from food, home and garden. And over the years, she has expanded her wide reach to include a subscription box, tours, a podcast and most recently a bimonthly magazine dedicated to authentic French living.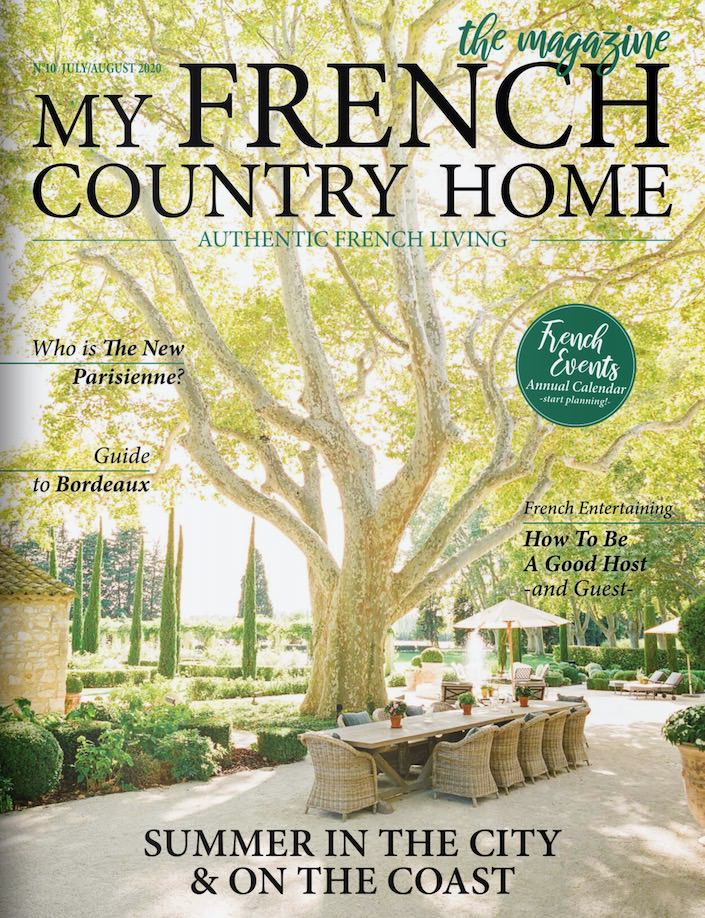 I was honored when one of her contributors, long time blogging friend, author and style writer, Tish Jett, asked to include me in a piece on entertaining, l'Art de Recevoir, along with Marian McEvoy (be sure to check our video visits with her) and Vicki Archer.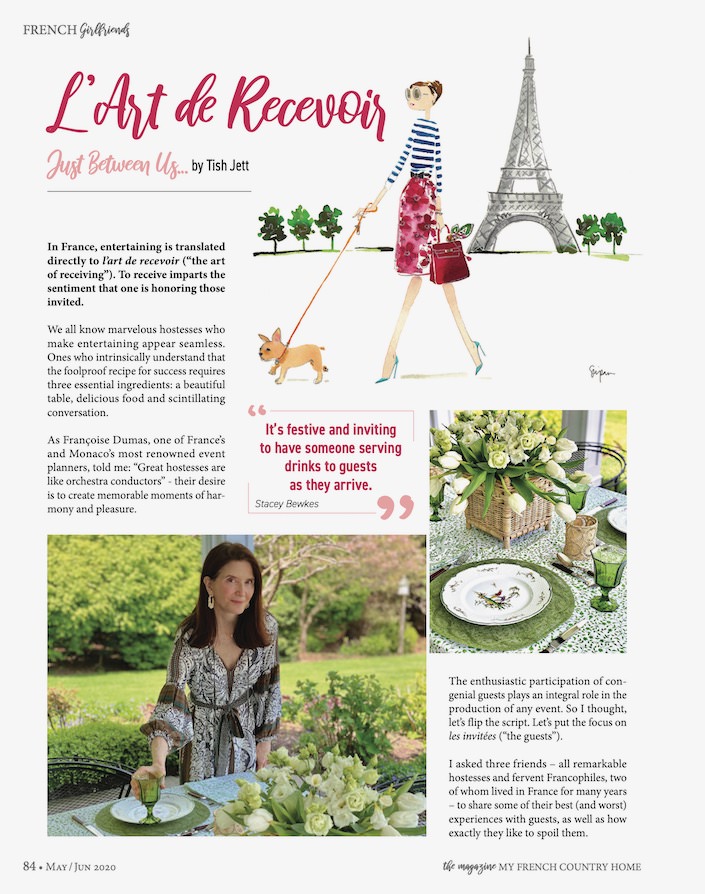 Also in the issue are a guide to Bordeaux,
photo by Teddy Verneuil for My French Country Home
a visit to the idyllic island of Ile de Ré,
photo by Kindra Clineff for My French Country Home
the story behind the gorgeous cover star Mas des Poiriers in Provence, summer cocktails and recipes and much more. In our current stay at home situation, what could be more appealing than a virtual visit to France! To read the rest of Tish's fun piece and get a bimonthly infusion of joie de vivre, the magazine (in English) has both print and online subscriptions – enjoy?!