If you've been to Nantucket, you've no doubt spotted that special breed of car on island – those sport utility vehicles that bridge the gap between classic and cool. Often built for navigating unpaved roads and the occasional beach run, they are just as stylish in town as on rugged terrain. The timeless Grand Wagoneer, which I've written about before  (and occasionally share my #wagoneerspotting on Instagram) has a loyal following, many of whom are anxiously awaiting the new edition by Jeep in 2019 or 20.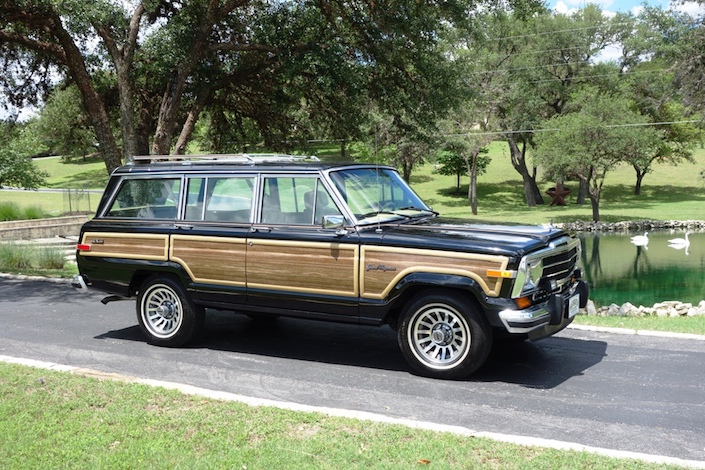 But for those of you who can't wait or are pining for a vintage original, let me introduce you to Wagonmaster. Founded by Leon Miller in 1993 and now run by son Leon "Chip" Miller III and wife, out of Kerrville, Texas, Wagoneer has sold over 1,800 fully rejuvenated Wagoneers. Starting with low mileage, well kept Grand Wagoneers, each car undergoes a full restoration with optional equipment such as heated front seats, factory powered sunroof and a DVD video system for the headrests.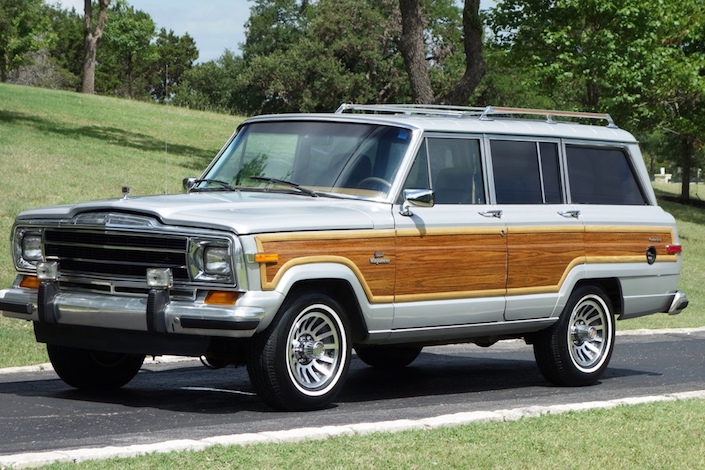 While Wagonmaster delivers around the country and even abroad, not surprisingly, the heaviest concentration of their Grand Wagoneers is found right here on Nantucket. You can spot them by the thin pinstripe with the word 'Wagonmaster' on the front driver and passenger doors just under the windows. For extra temptation, I've included a couple from their current inventory above and below.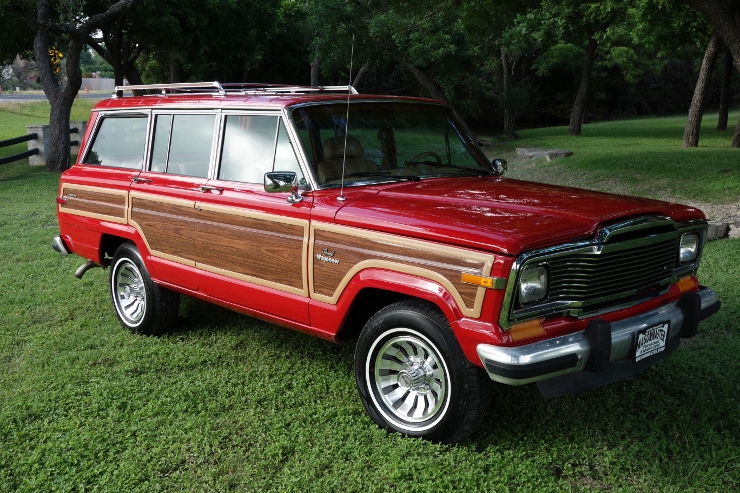 For those who prefer a more rugged ride, the Land Rover Defender is another island classic. Offered in the United States for only four years in 1993, 94, 95 and 96, it quickly became a prized commodity.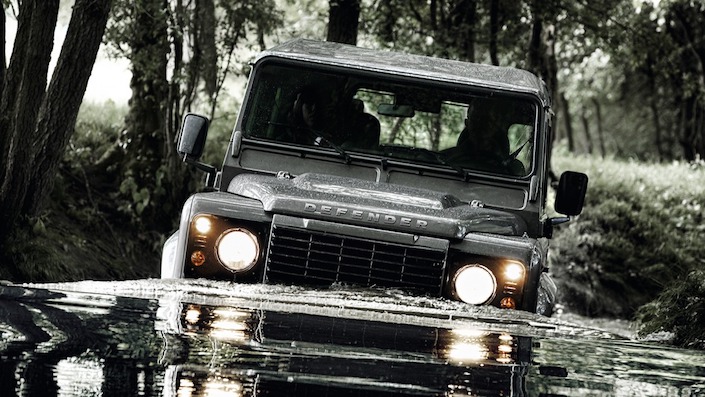 Notoriously noisy and uncomfortable, the Defender was built for durability and serious off-road treks. In fact, capable of navigating all manner of challenging conditions,  the Defender is used by emergency services around the world. But for most in these parts, it's the major cool factor that holds the appeal.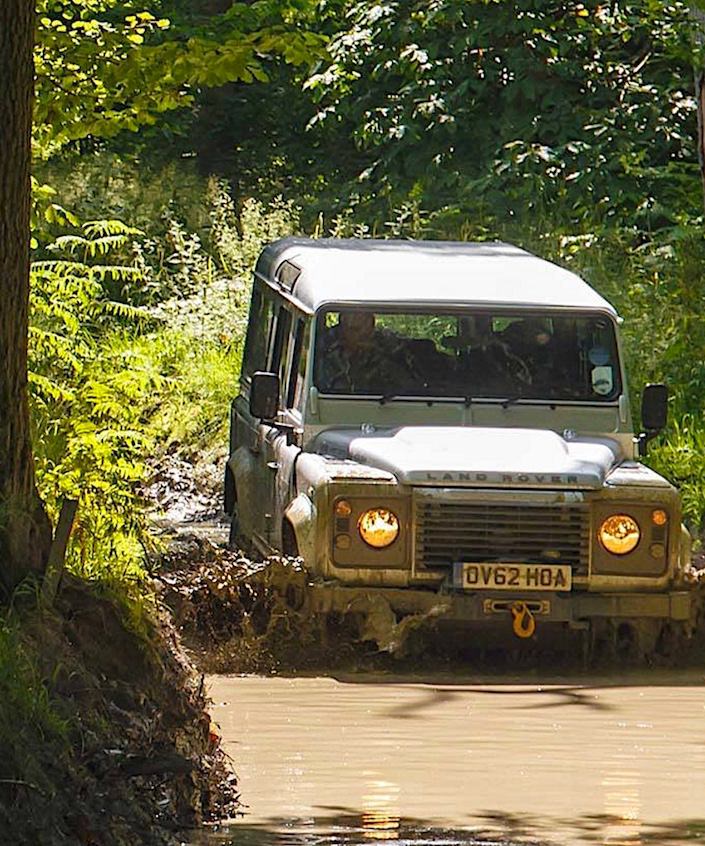 While rumor has it that Land Rover is planning a fully redesigned version for 2019, those with a Defender passion and some loose change to spare can look to Arkonik. Expertly restoring only 5 Defenders each month, this British firm has been perfecting the Defender legacy since 2007.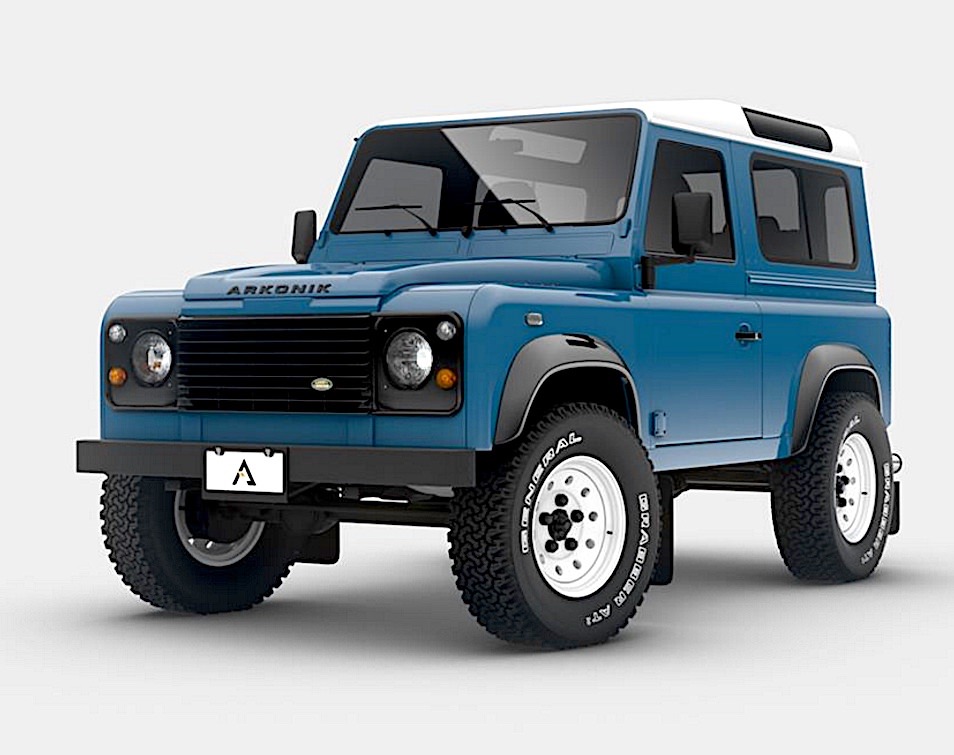 Offering three levels of service, Arkonik caters to all Land Rover enthusiasts. Choose Origins, above, for an immaculately restored, authentic Defender in the most affordable category, Editions (below) for one with enhanced features,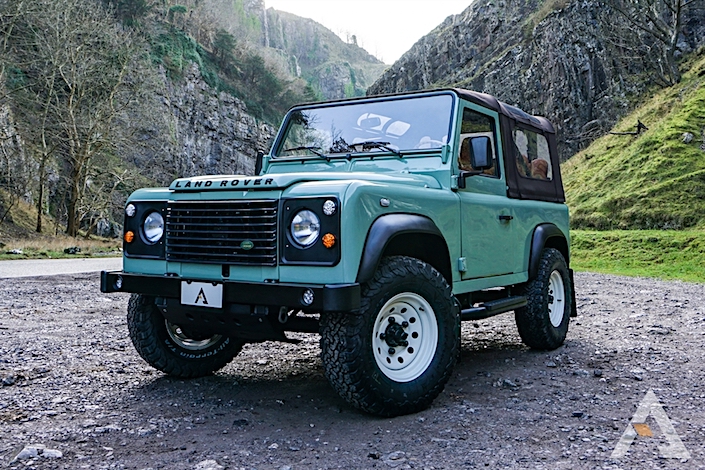 such as an Evander 15″ wooden steering wheel and Apple Car Play sound system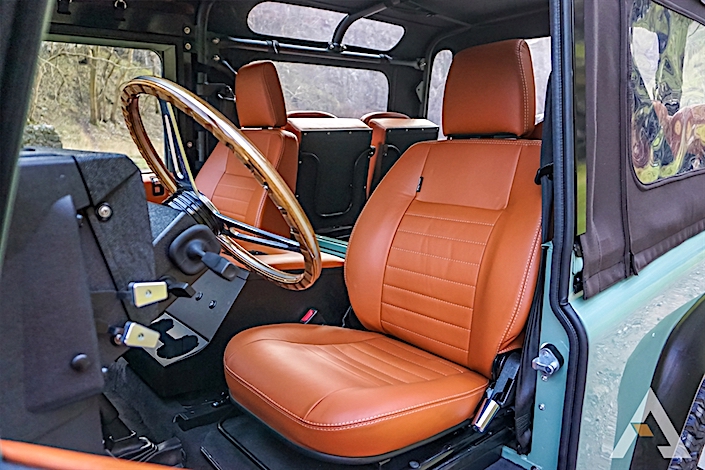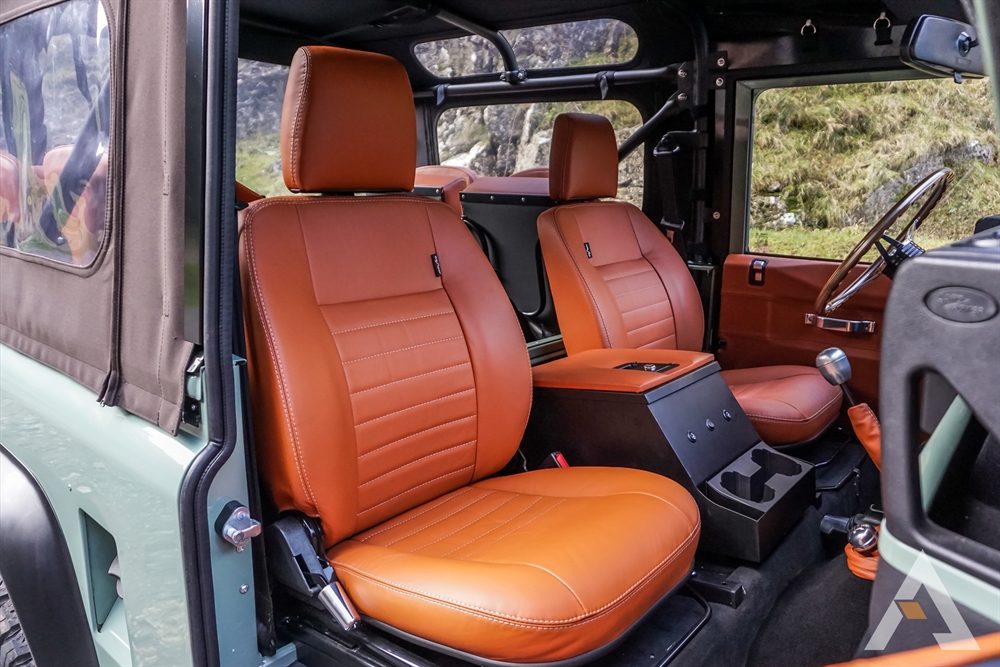 or commission a completely custom build with the Bespoke service, like the D110 below, with its handsome leather interior. There are great examples of a variety of vehicles on the site with videos and glowing reviews from customers. If you're in the market for a pristine Defender, this just may be the place for you.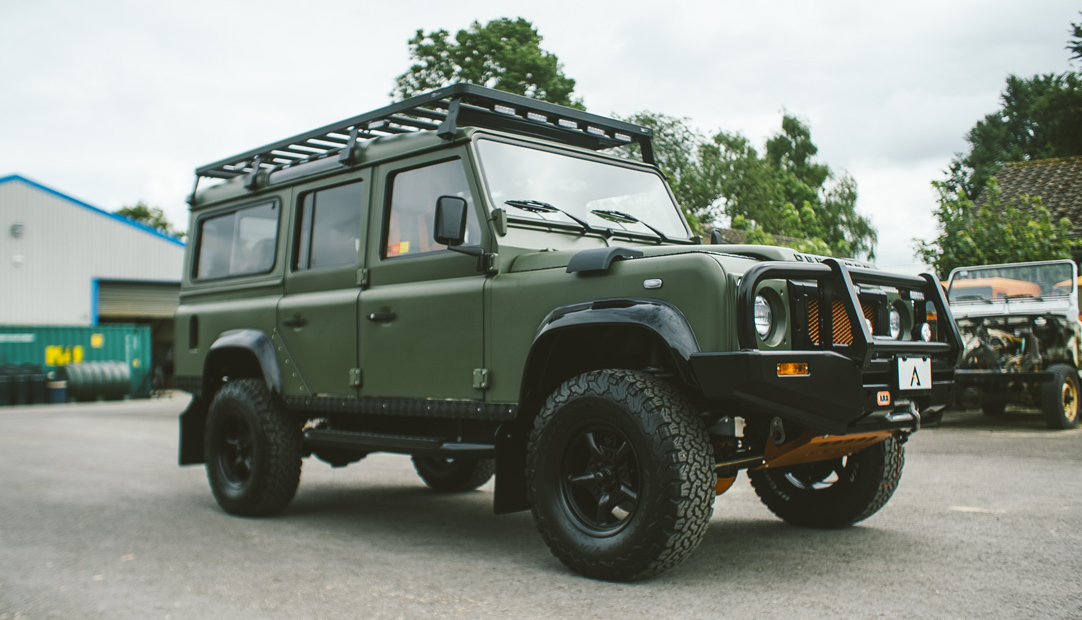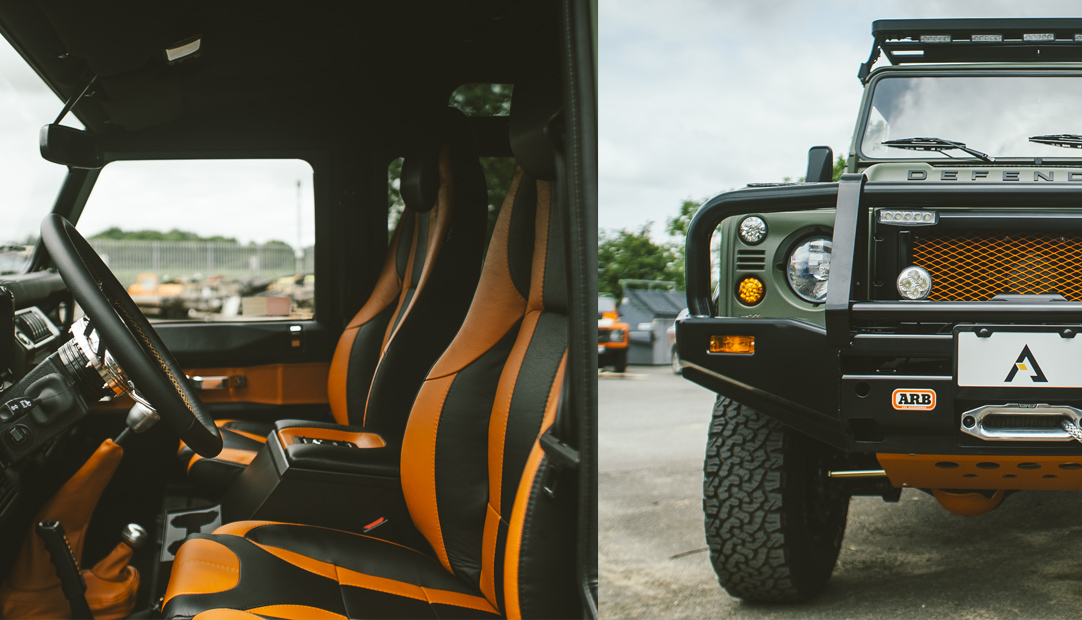 The last car that comes to mind with classic yet adventurous island style is the Toyota Land Cruiser, particularly the iconic FJ40. Like the Grand Wagoneer and the Defender, the FJ40 has the same timeless rugged appeal. Produced from 1960 to 1984, it was, for several years in the 60s Toyota's best-selling model here in the States.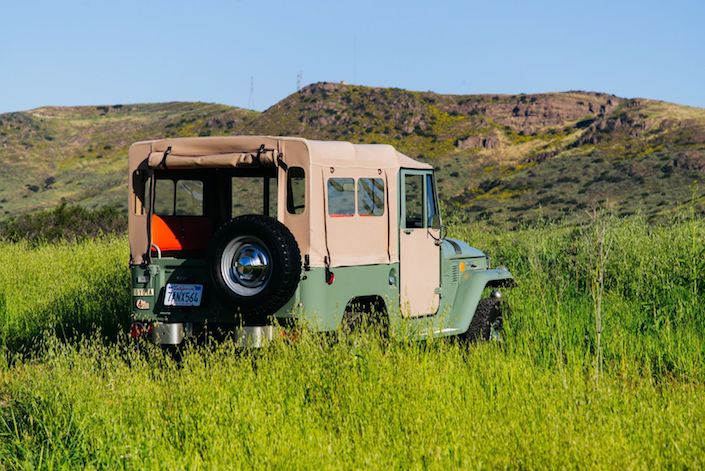 And like the other cars in this category, these are hard to find, in-demand vehicles. So naturally there is a company that faithfully restores and rebuilds Toyota FJ Land Cruisers. Brothers Nelson and Juan Calle grew up riding in their grandfather's FJ40s and caught the bug.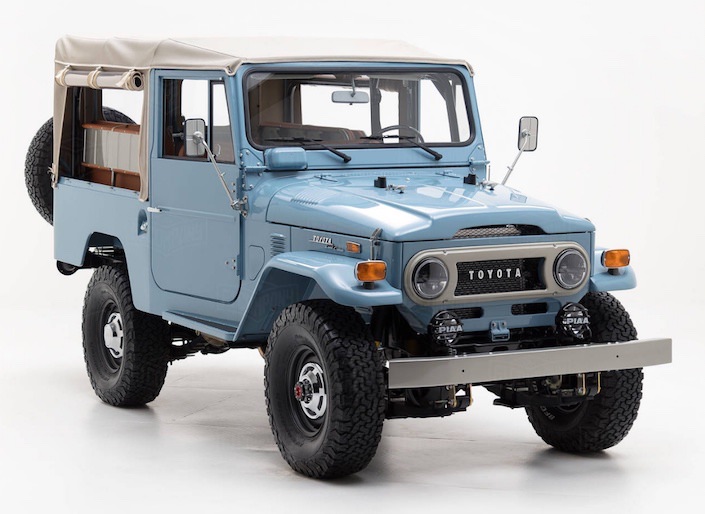 Visit FJ Company to see their four different models or custom FJ built just for you that exactly fits the bill. Part of their Sport Series, the 1973 FJ43, above, was painstakingly restored and repainted in a chic Capri Blue. Or consider this restored 1978 FJ40, below, updated in Toyota's original Sky Blue paint.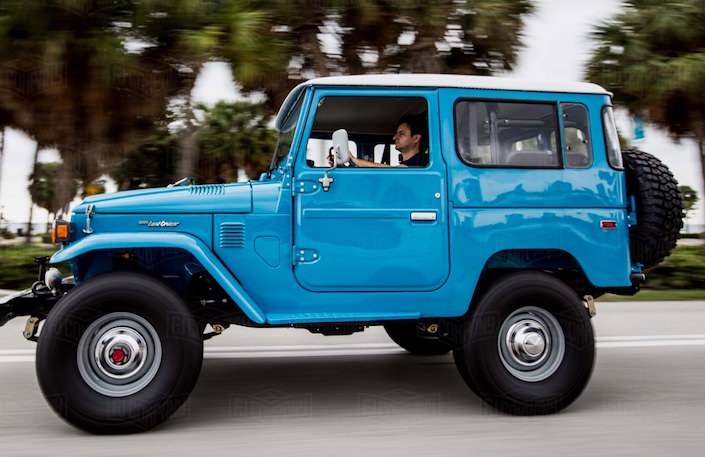 There are great stories on the site, including one about the FJ below.  "Columbia was a big market for Land Cruisers and the 1960 collector's edition FJ25 has a great story. Colombia's National Federation of Coffee Growers imported this car as part of a program to improve rural transportation. For many years, it remained under the protective care of a coffee grower from the stunning mountainous region of Quindío.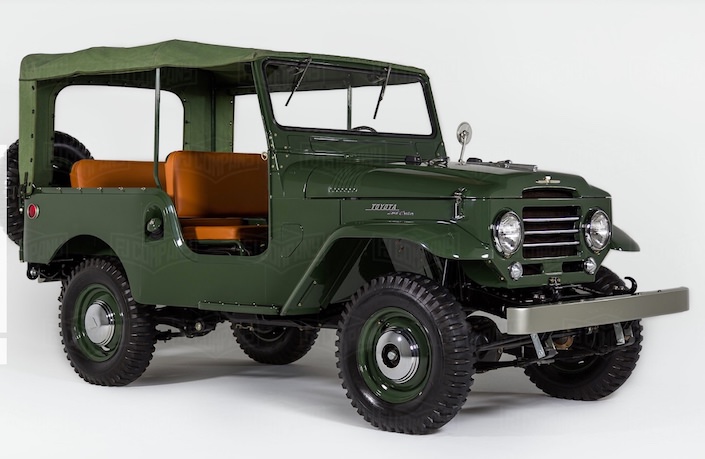 It was sold several times to various farmers within the area until it found its way to the vast Colombian Plains, where it was used to transport workers at a palm farm.
The final owner found it there and fell in love. He took it back to the capital city of Bogota and spent more than five years restoring it with great attention to detail. Despite its incredible state when it arrived at The FJ Company, our experts meticulously ensured that this vehicle become a collector's edition FJ25."
And if you should choose one of these restored classic and adventurous cars, you can be sure it will take you on the road in style to help tell your own story.