This Friday's Five Favorite Finds kicks off with a location that celebrates two popular island categories – food and gardens. Drive about a half mile down the slightly-off-the-beaten-track dirt Millbrook Road, and you will discover the enticing world of Pumpkin Pond Farm.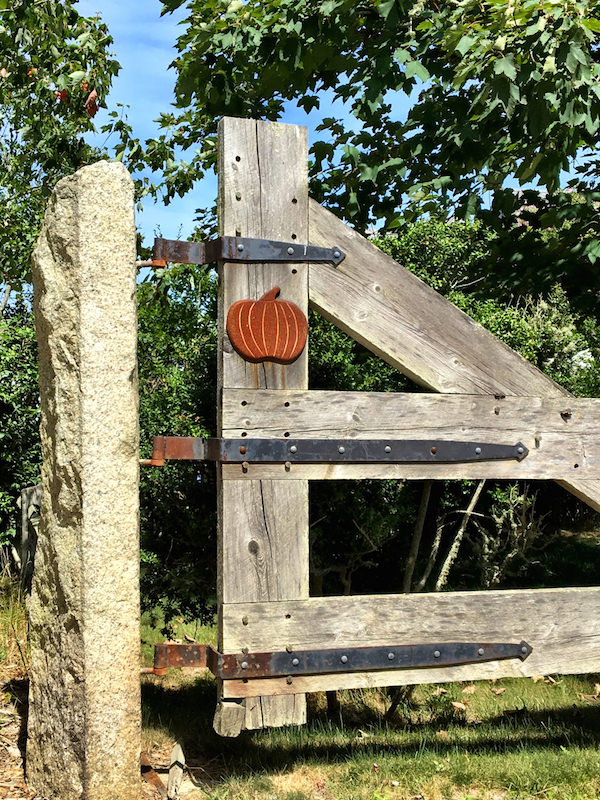 On nine fertile acres, owner Marty McGowan has created the island's only certified organic farm as well as a nursery (Marty has owned Sconset Gardener for 40 years), all designed with an artistic eye. Much of the vintage ironwork was sourced from the Frick estate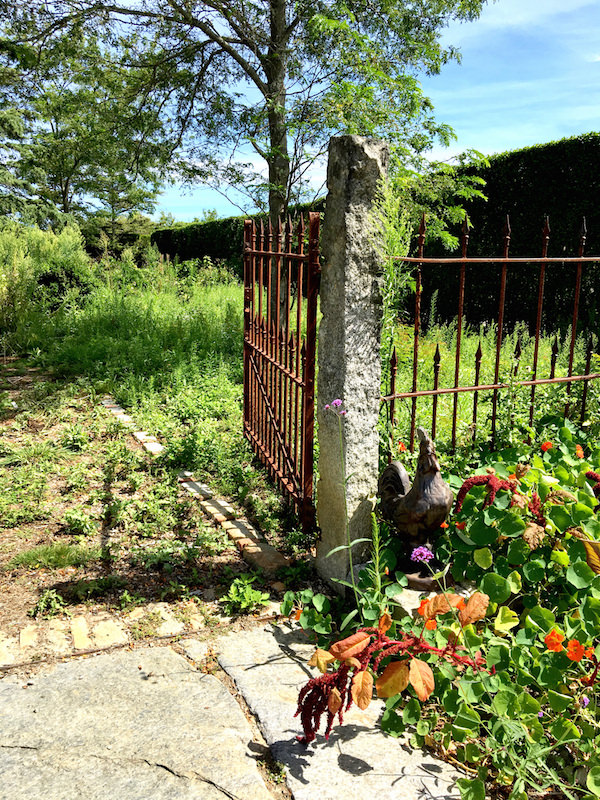 and Marty created his own Appian Way, incorporating the same silver stone as used on historic Main Street in town.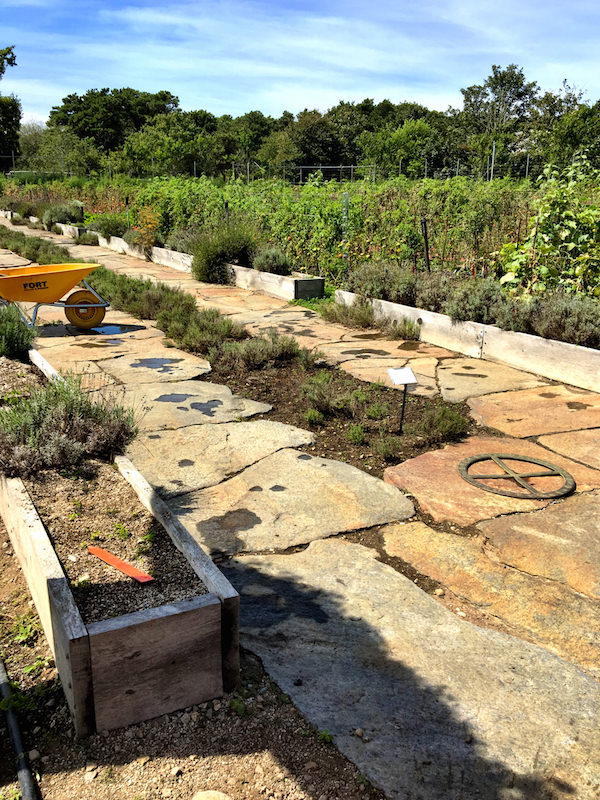 The nursery includes a wide variety of flowers, plants, plant materials and garden ornaments available to both the public and wholesale accounts, from sod and mulch to organic product such as compost and weed control solutions.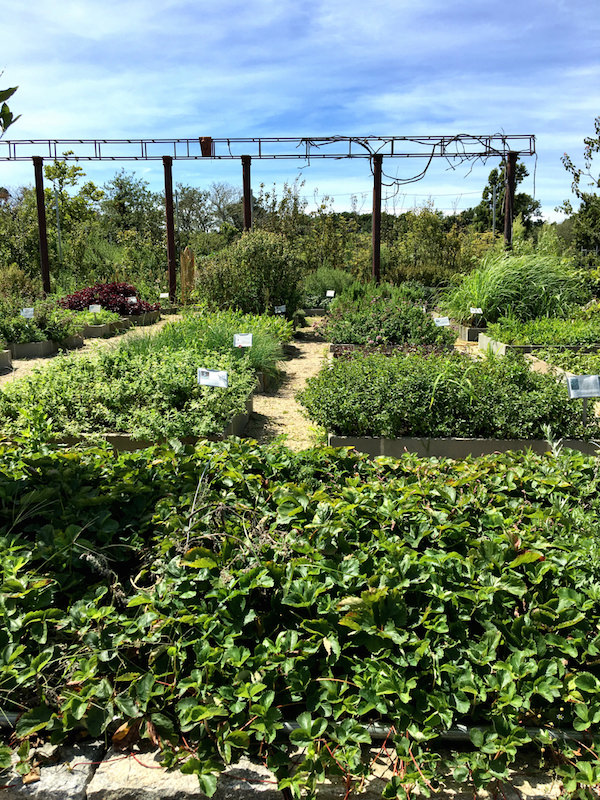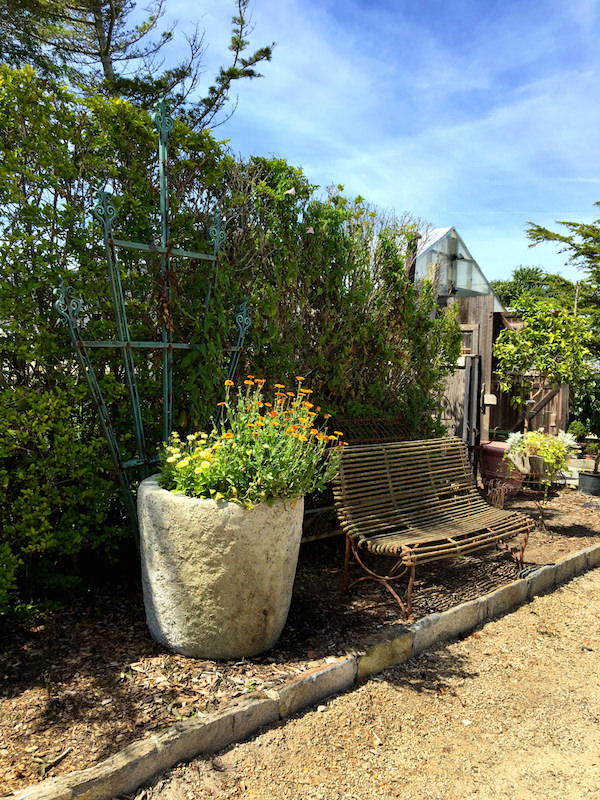 The farm produces organic herbs, fruit and vegetables, including over 40 varieties of tomatoes, celebrated at the annual Tomato Festival, at the beginning of August.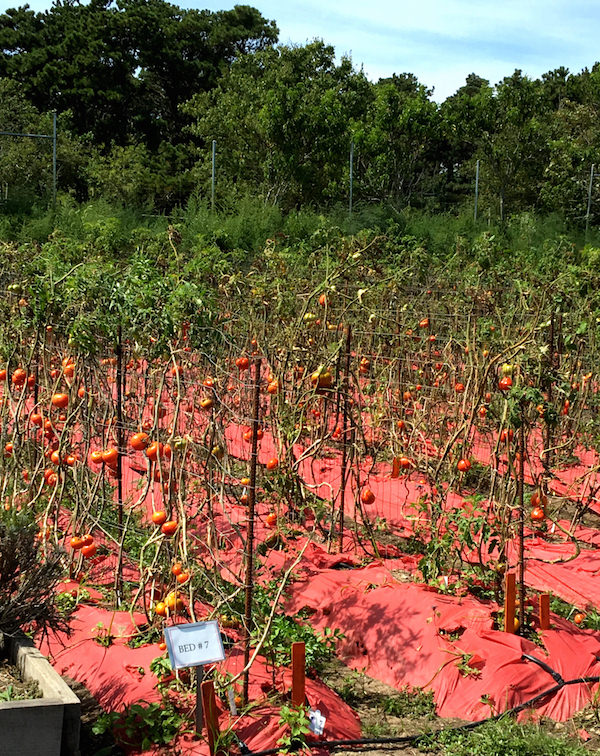 While their major customers are island restaurants, Pumpkin Pond Farm has fresh produce available daily in limited quantities. If you are planning a special dinner, party or event, larger quantities can be ordered in advance.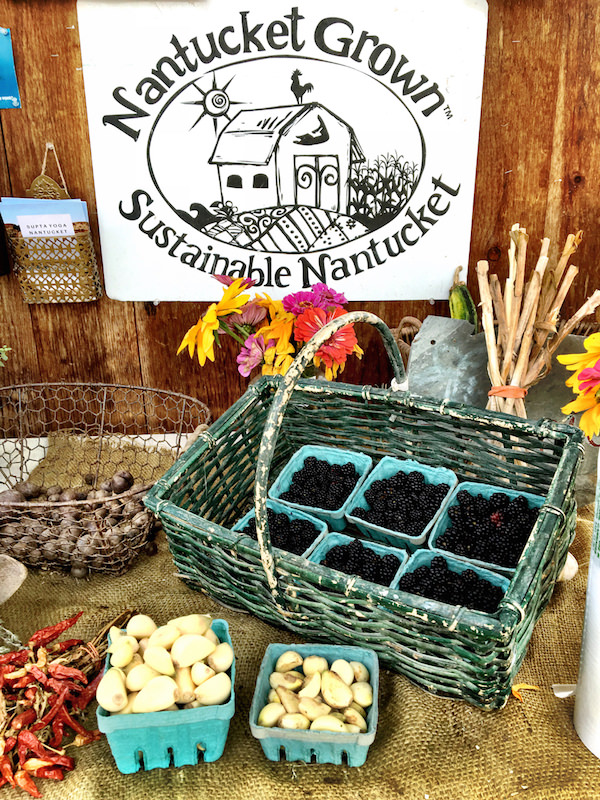 The property also includes three greenhouses, two of which house everything from an enormous selection of succulents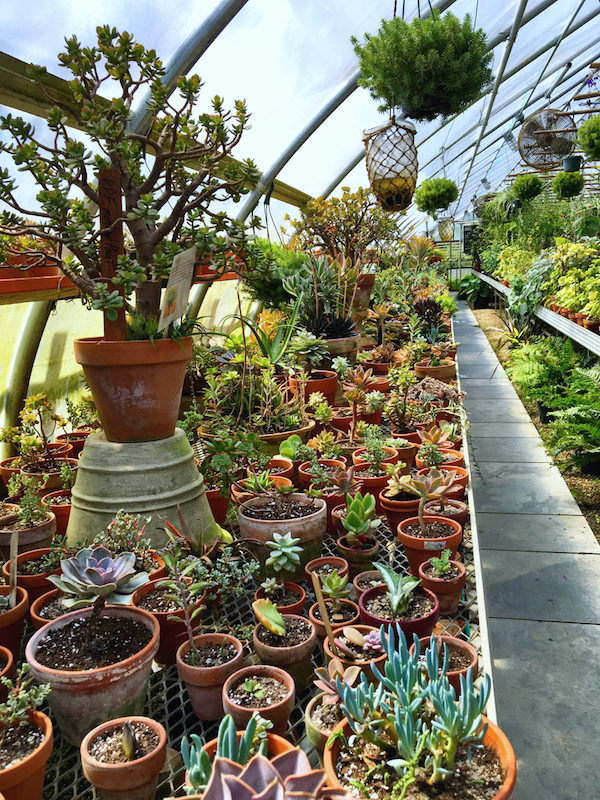 to ferns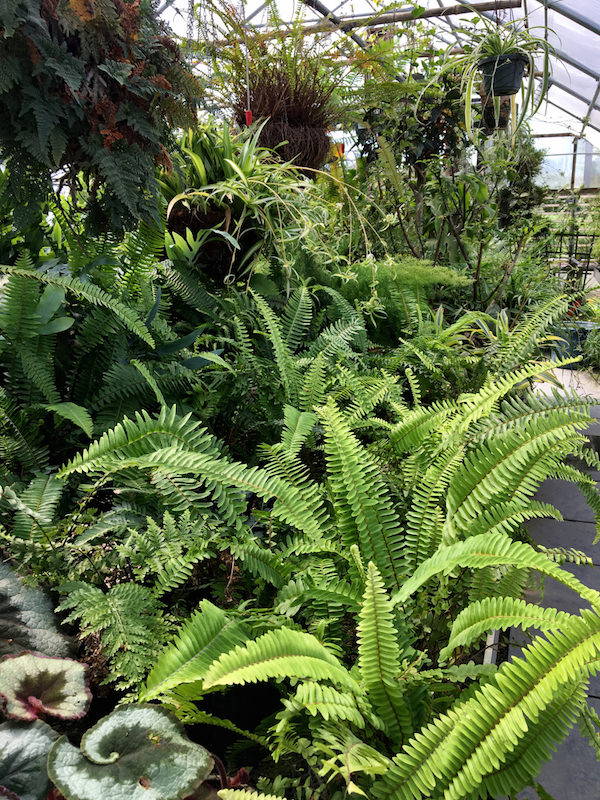 to Marty's favorite begonias.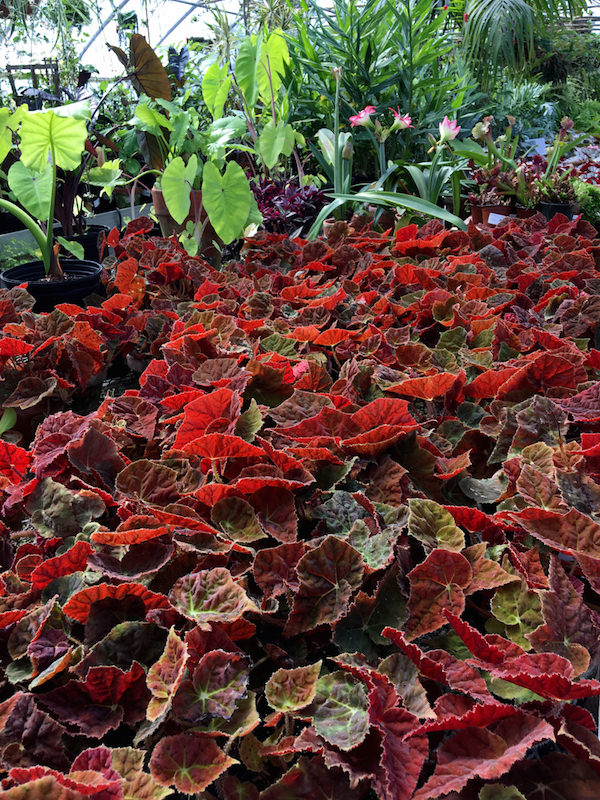 The third greenhouse is used for meetings,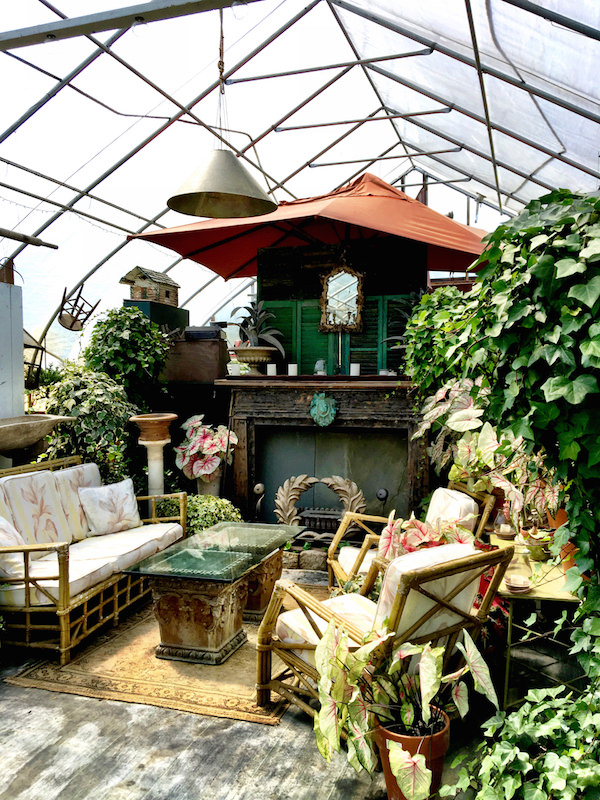 to display decorative accessories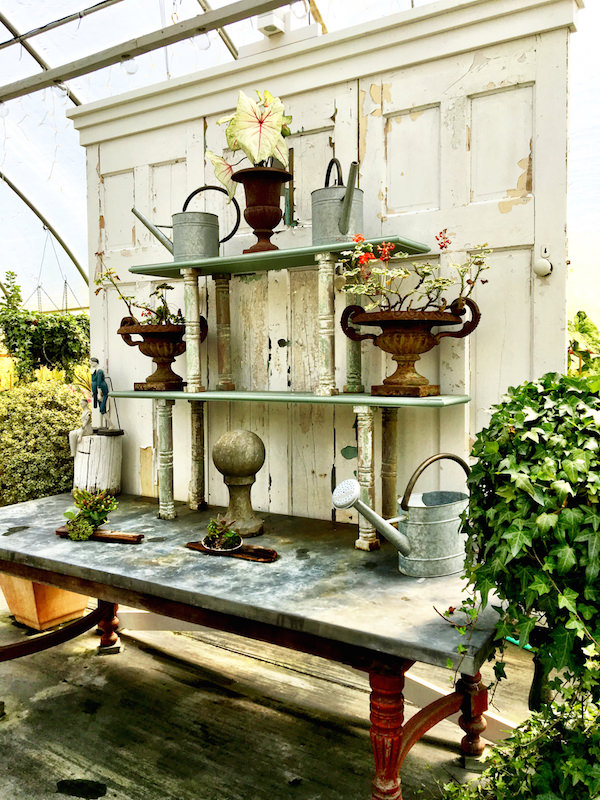 and is available to rent for special celebrations. Definitely worth a visit!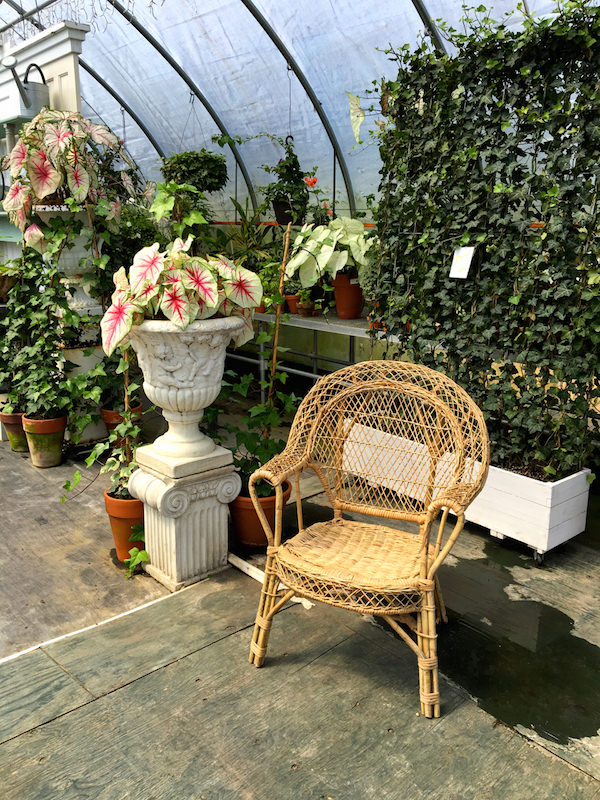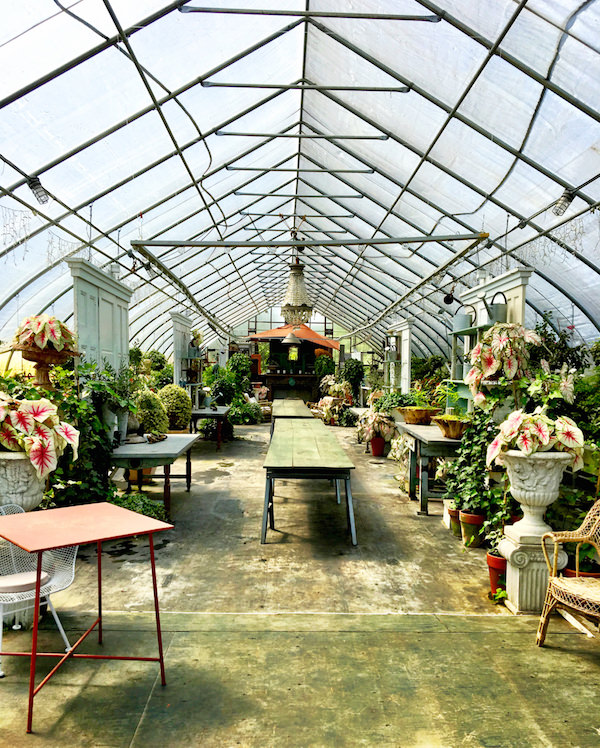 One of the restaurants Pumpkin Pond Farm works with is long time favorite, Cru. At the end of Straight Wharf, with an unbeatable waterfront location,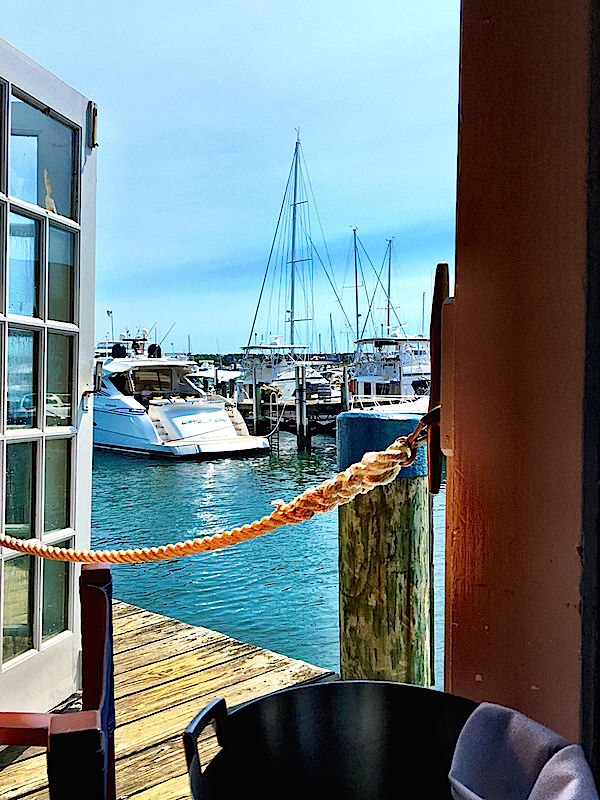 it is a great spot for brunch, lunch, drinks or dinner – but be sure to book well in advance at this popular venue.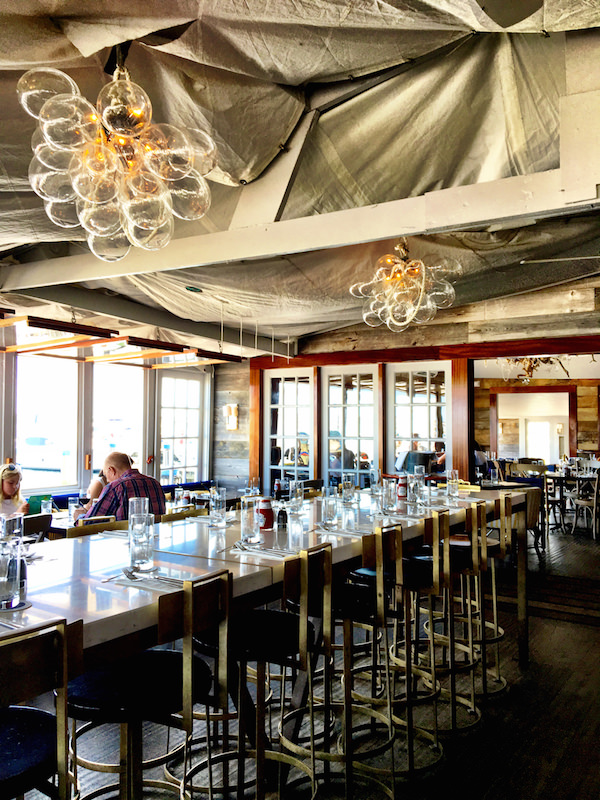 And the stylish bar is hopping at night.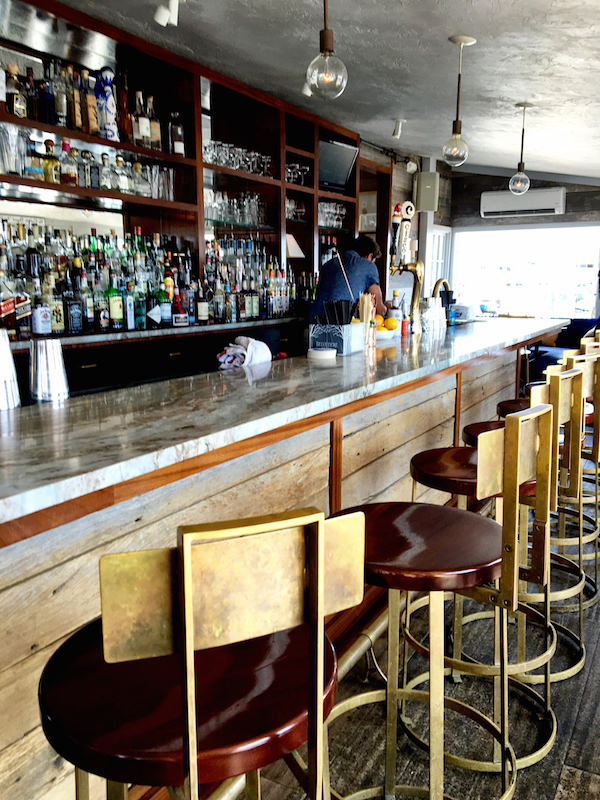 I recently enjoyed a fun birthday lunch for a friend where we started with celebratory champagne cocktails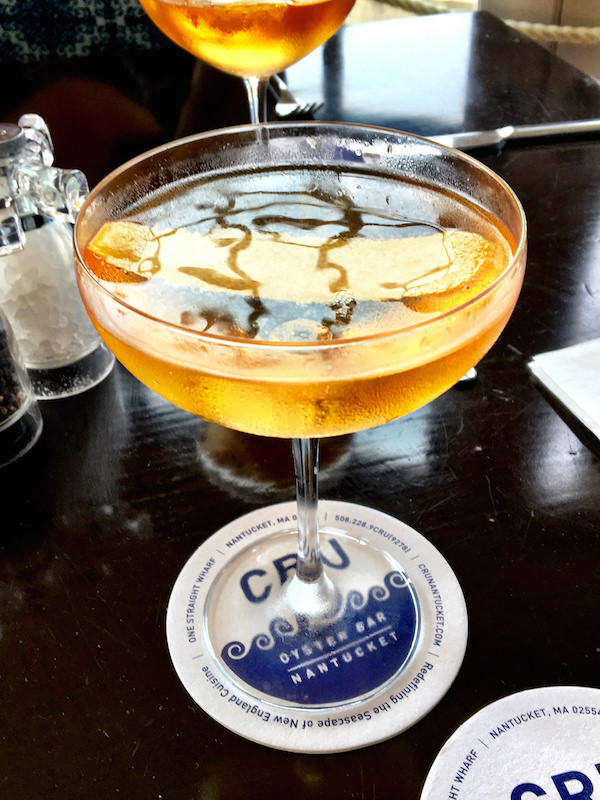 and Cru's specialty – super fresh local oysters (sorry – I indulged before remembering to take a shot!).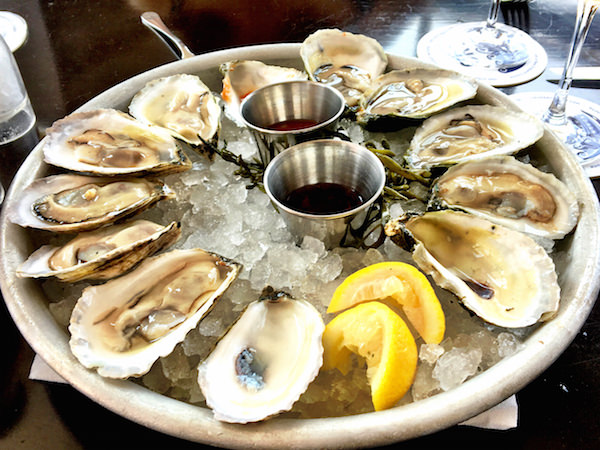 The seafood entrees are all delicious and leave room for dessert – the key lime pie in a jar is a winner.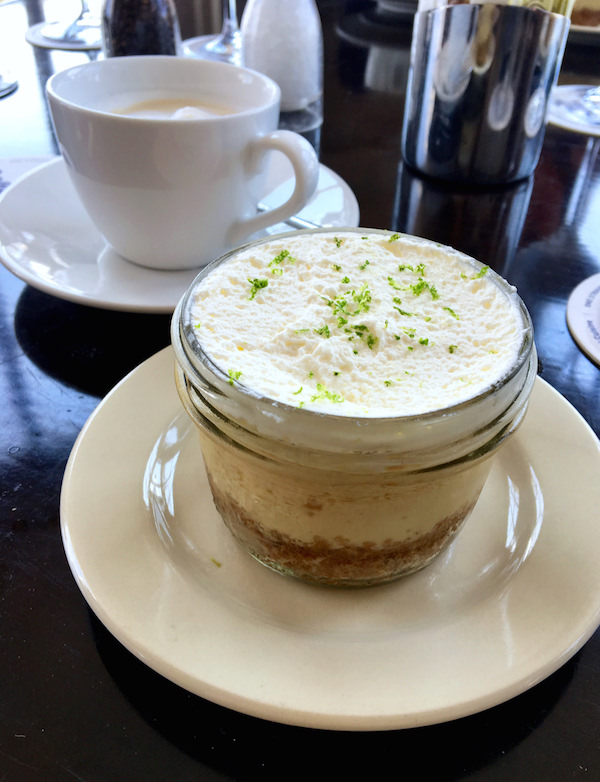 It's also a fun spot to think of for a special occasion. My niece's bridal shower here was part of a beautiful Nantucket wedding weekend.
The best sushi in town (as well as a great mac and cheese and burger) is found at Lola 41. While the unique reservations system is a tad off-putting, it is almost always worth the wait.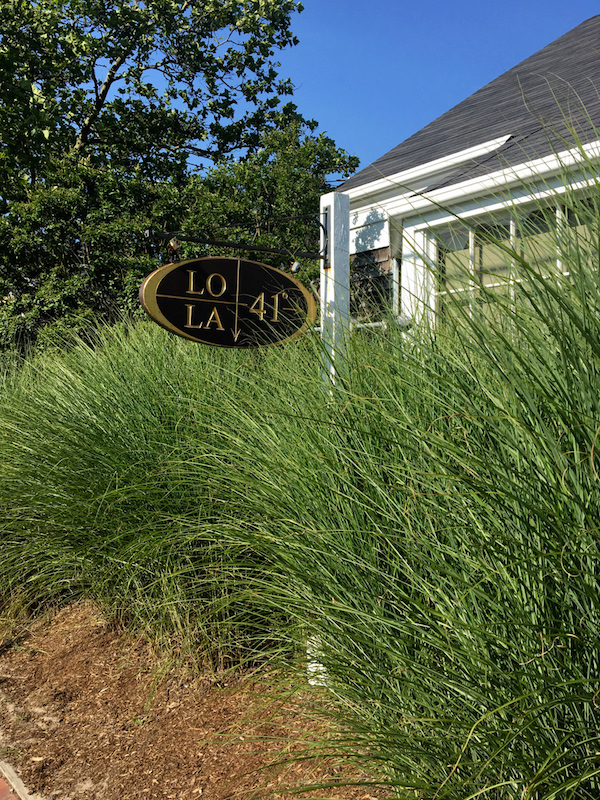 The fish is incredible fresh in beautifully presented, delicious and often unusual combinations. But be forewarned, it is a bit of a scene and can be on the loud side – request the outdoor terrace for an airier and slightly quieter experience.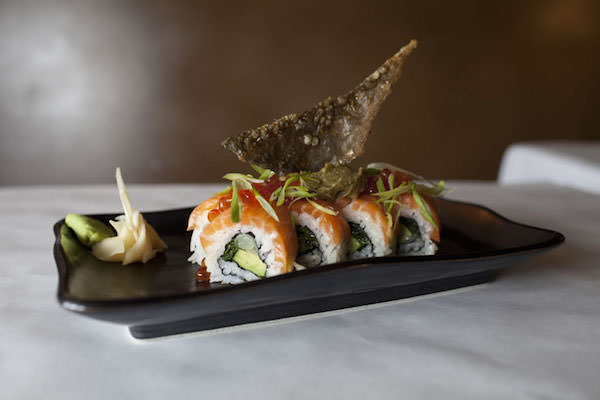 For breakfast, lunch or a snack on the go, check out Lemon Press on Centre Street.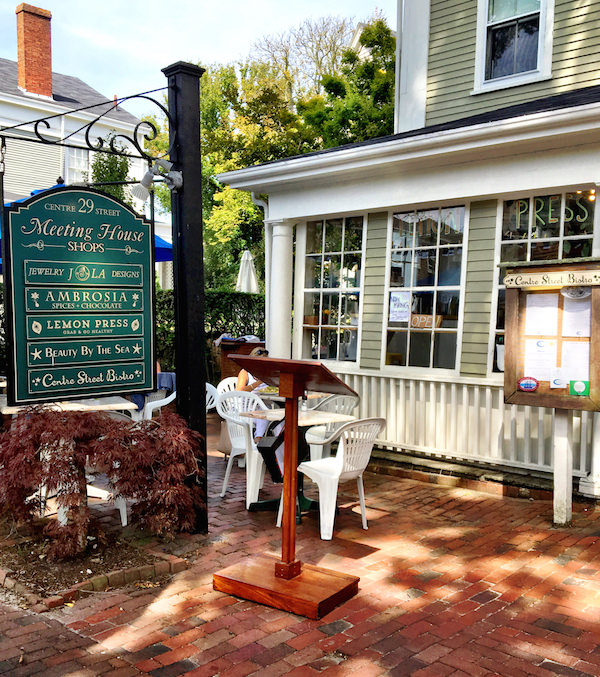 With homemade cold pressed juices, salads, sandwiches and wraps, organic frozen yogurt, coffee and smoothies, it is the perfect stop for quick healthy food to eat on the terrace or while strolling in town.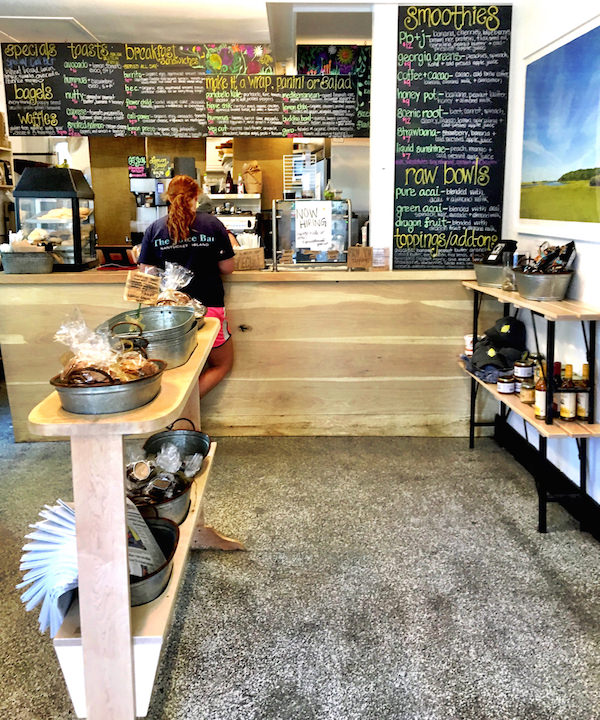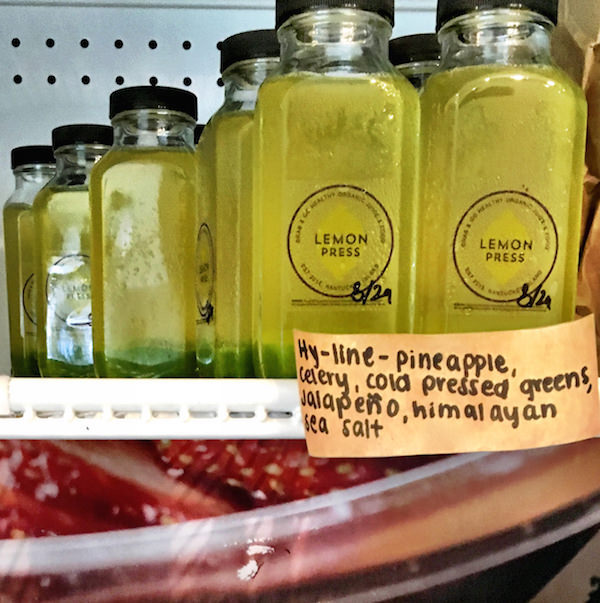 My final pick for today's five favorite finds is one which I have been meaning to share for several summer seasons. Longtime Nantucket gallery owner Janis Aldridge features an appealing and eclectic mix of one of a kind antique botanicals, contemporary American and European artists, decorative furniture, accessories and antiques including an exclusive collection of hand blown crystal lamps.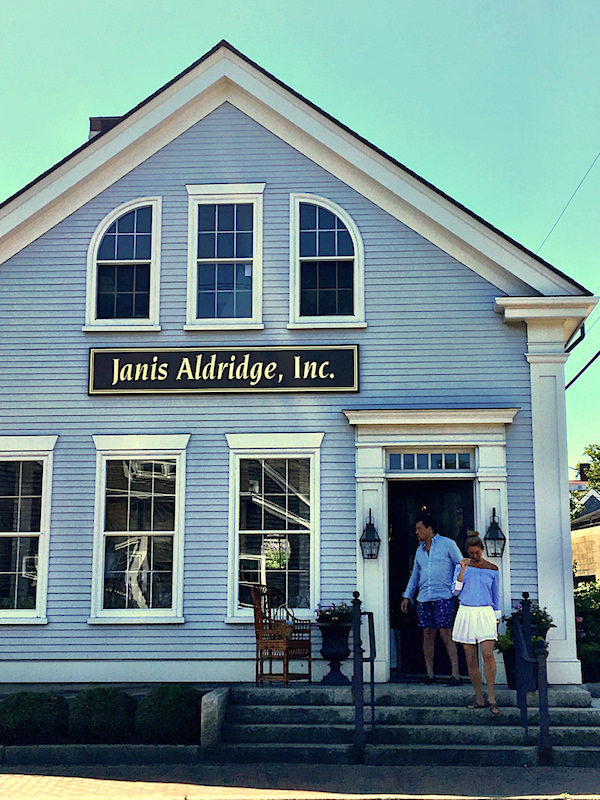 One of the stars of the shop is the exceptional paper artist Mellie Cooper.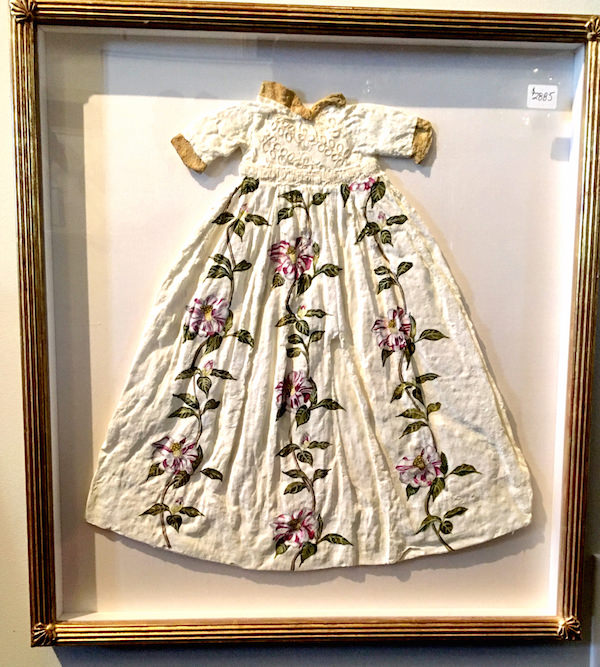 Her extraordinary multidisciplinary works meld sculpture, printmaking, painting and collage in a fascinating trompe l'oeil fusion of old and new. Making molds of layered liquid latex from an original form (in the case above, a child's dress), she then presses paper pulp into the mold which is left to dry. This is peeled off and painted to create the work.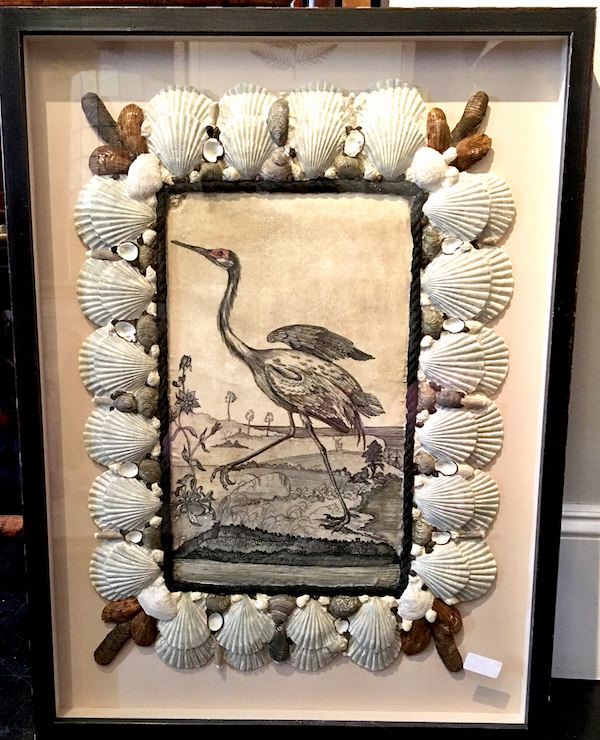 Frames are an important part of Mellie's three dimensional work, all paper interpretations of classic forms, in the case above, shells. Even when closely examining, it is difficult to tell the difference between Mellie's "visual pun" and the real thing.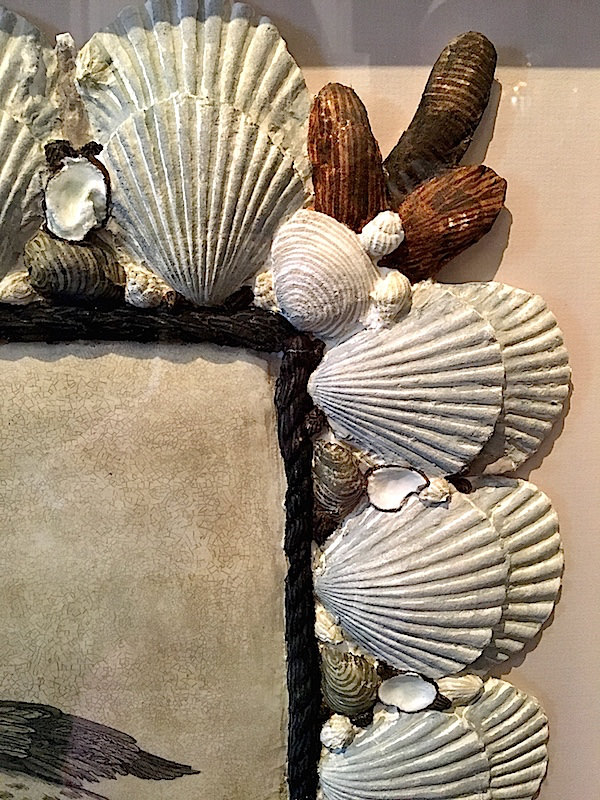 Appropriation in art is a long standing tradition in the history of art that Mellie so expertly employs. Whether creating a modern take on the work of botanical artist Basilius Besler or 20th c. Cape Cod folk artist Ralph Cahoon, below, it expresses Mellie's approach that "new forms are an evolution of old forms over a long period of time." Or, as I quoted Joan Juliet Buck in a previous post entitled,  In Art It's Called Appropriation, "You take what is already there, what someone else did and make it your own by adding a nose, a flower, changing a color or putting your name on it."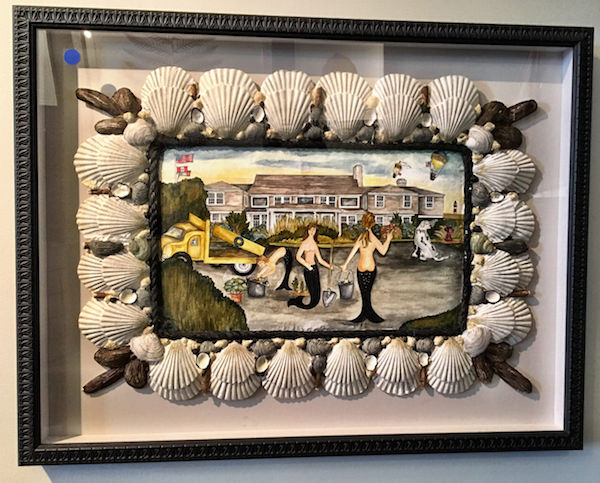 Be sure to stop back next Friday for my tenth and final Five Favorite Finds from here on Nantucket.
all photos by Stacey Bewkes for Quintessence; Lola 41 sushi courtesy of the restaurant