For her entire life, my niece has been summering on Nantucket, so it was only natural that a Nantucket wedding would be her choice. This past weekend, friends and family gathered on island to celebrate with a full calendar of special events. A destination wedding requires meticulous coordination and kudos go to Sarah Taggart of A Polished Plan, who helped my niece and sister-in-law every step of the way to flawlessly execute their vision. From the exquisite flowers (by Flowers on Chestnut – here in the church entry),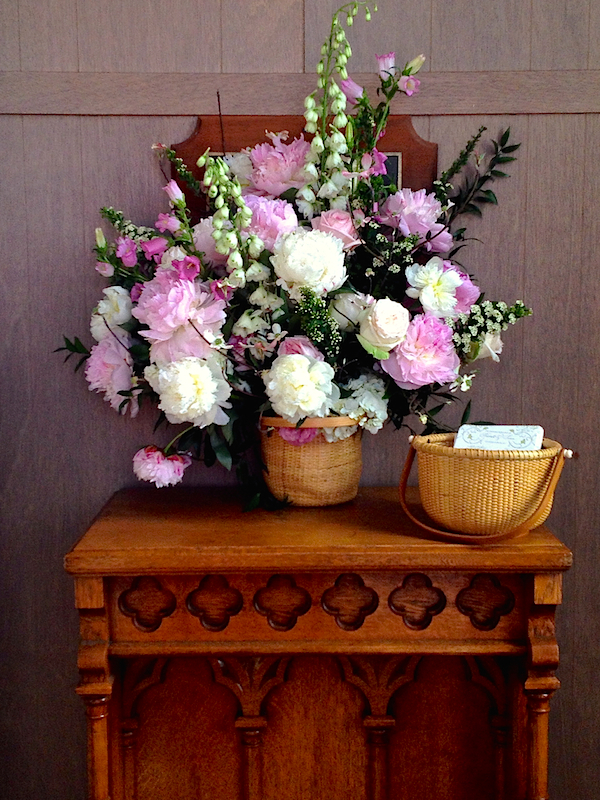 to the beautiful letterpress invitations, programs and menus, courtesy of Parchment (also a favorite cited by Jill Kargman),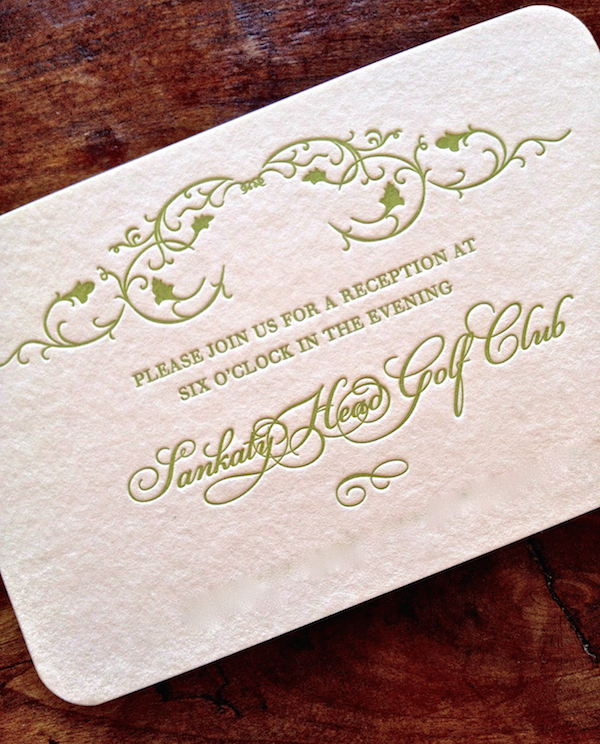 to the charming welcome bags (filled with Nantucket goodies and custom printed guides), it was so pitch perfect, I had to share a few visual moments.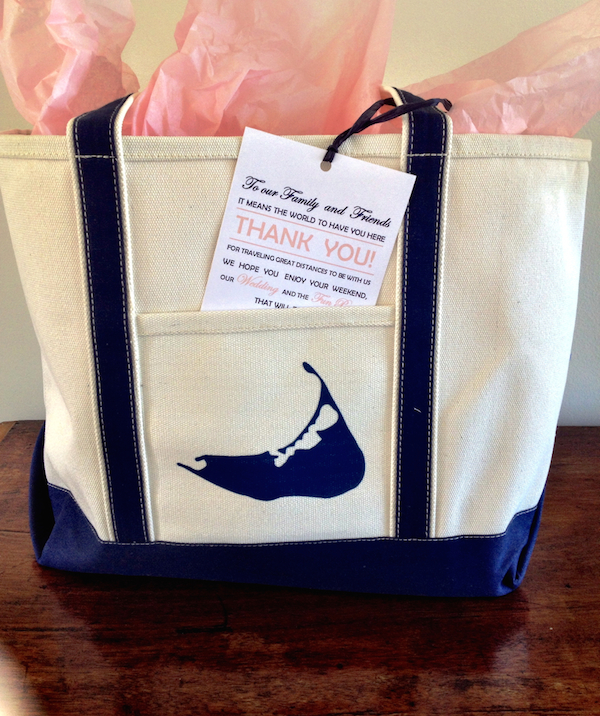 Festivities kicked off on Thursday evening with a private cocktail party at a family residence, which despite the brooding weather, was a great gathering to meet and greet. The next morning we awoke to crisp blue Nantucket skies which luckily accompanied us throughout the weekend.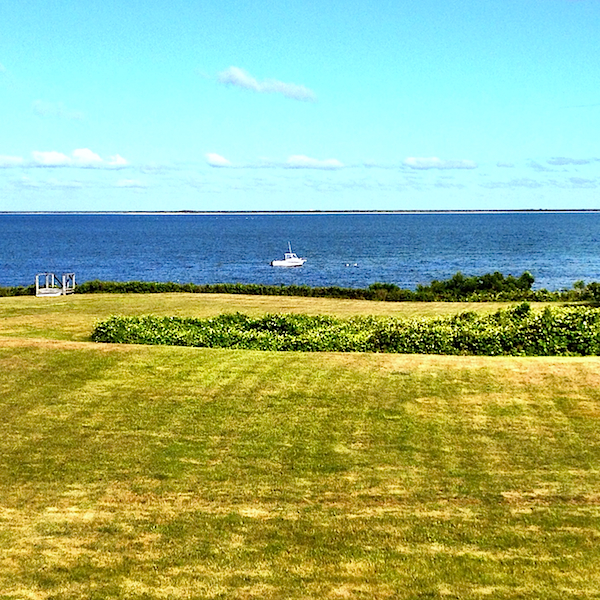 Nantucket is a haven for chic restaurants but I can't imagine a better venue for the lovely bridal luncheon than Cru. Overlooking the harbor, it has true island appeal.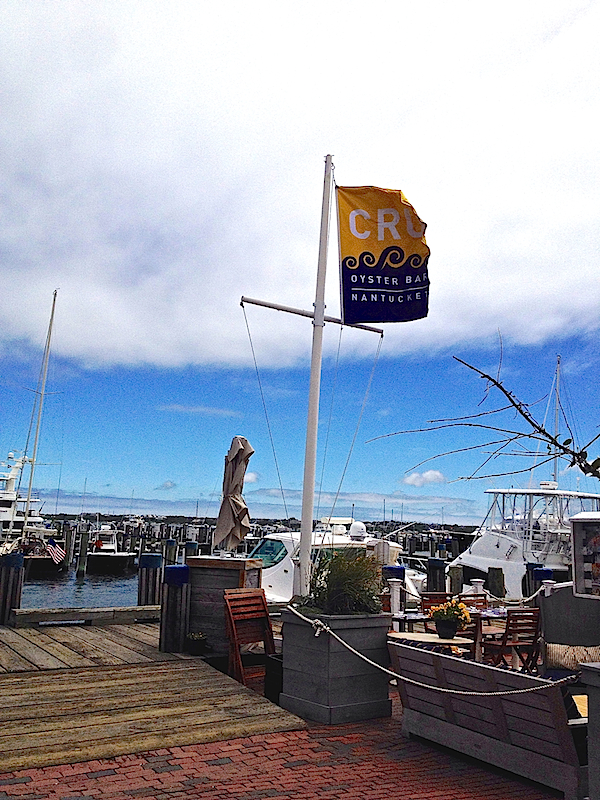 With nautical references, it is seaworthy stylish without going overboard.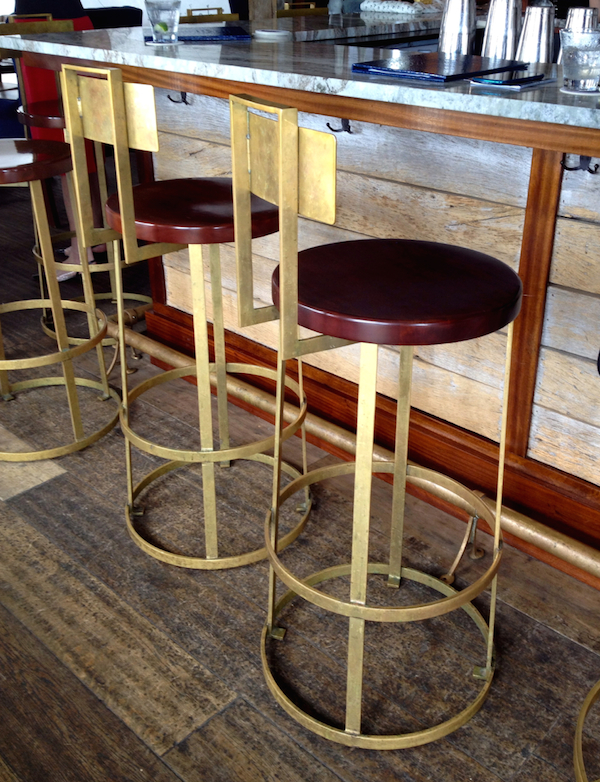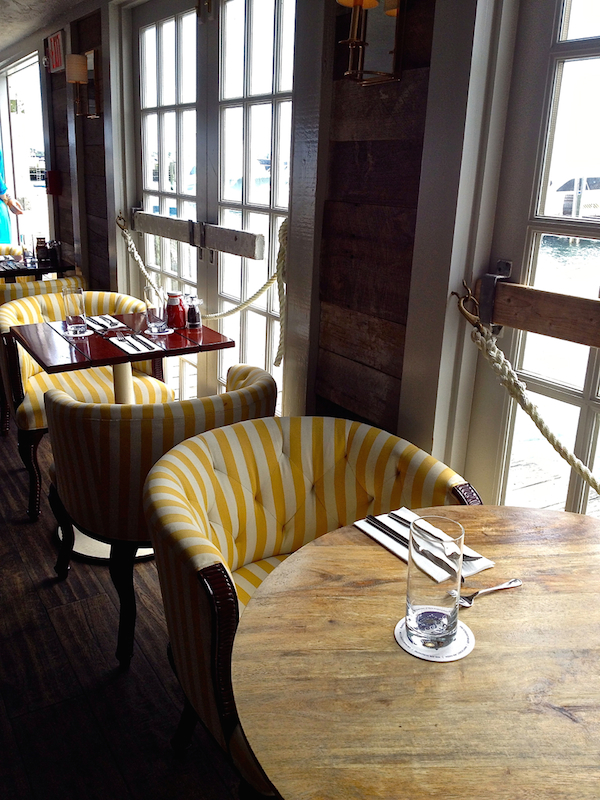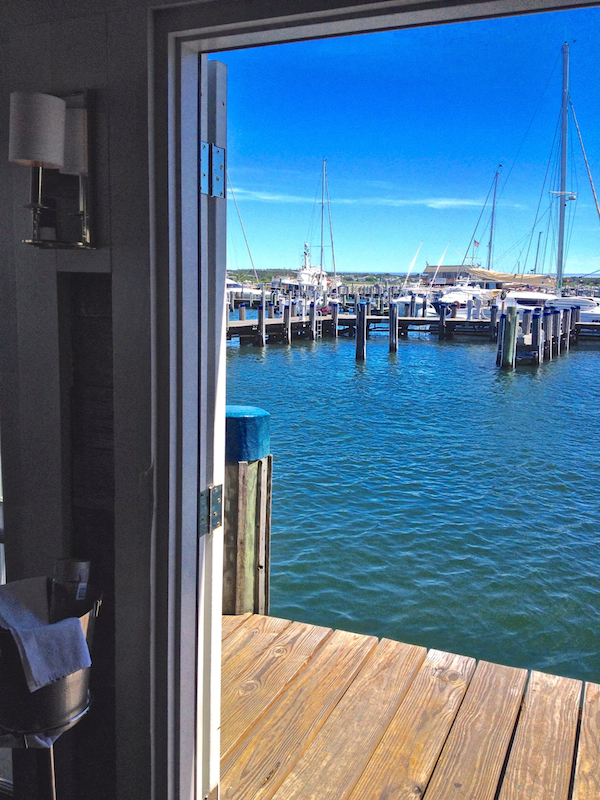 The tables were lovely with florals that echoed the more formal events to follow,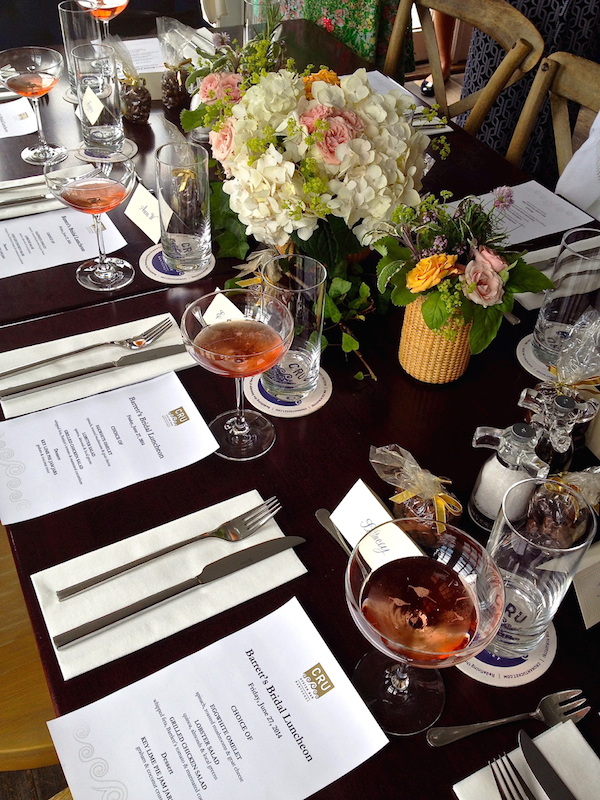 with food living up to expectations, including a fabulous lobster salad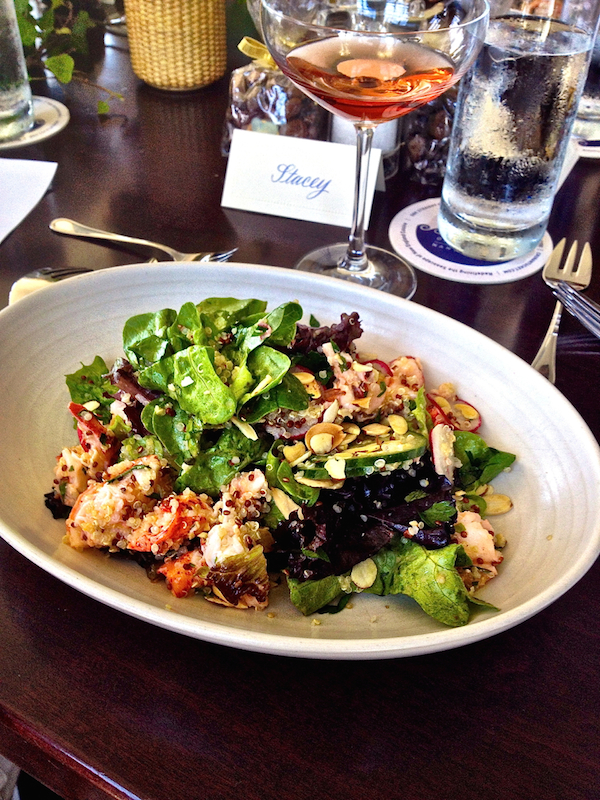 and a Key Lime Pie Jam Jar for dessert that was as delectable as its delivery.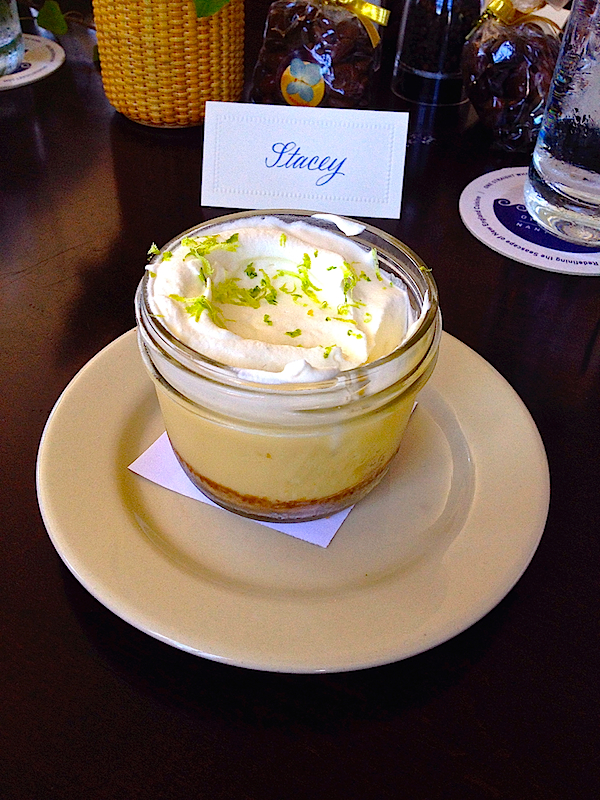 That evening the celebration continued with the rehearsal dinner at longtime favorite, The Chanticleer, in the charming hamlet of Siasconset (Sconset to locals). Famous for its rose filled garden entry with signature carousel horse (a replica of the original which left with the previous owner), it is an island classic.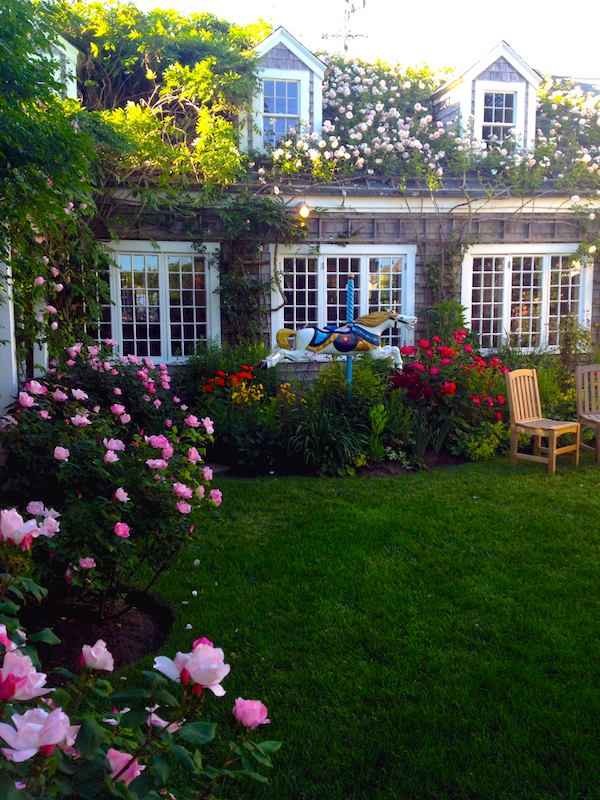 The casually chic private back garden was the perfect setting for cocktails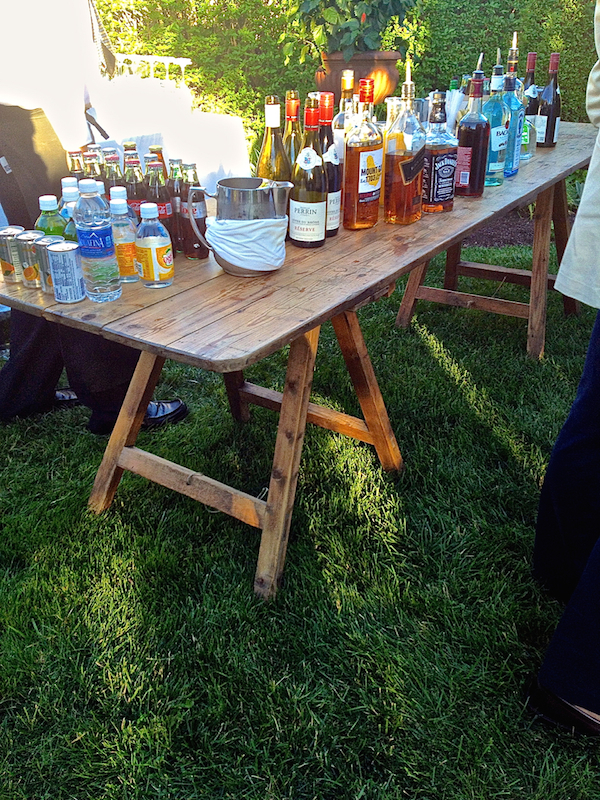 followed by a jubilant dinner inside.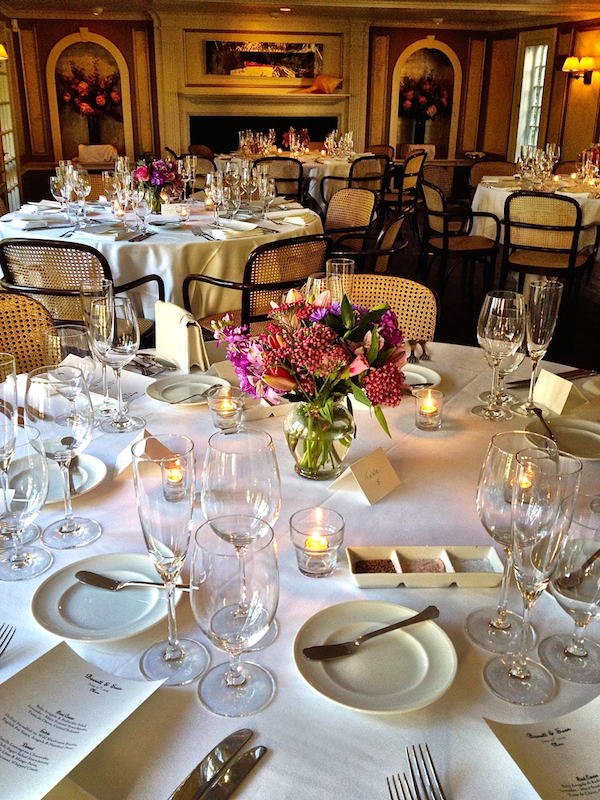 The big day started at the iconic Siasconset Union Chapel. Built in 1883, the Sconset Chapel has long been a highly desirable destination for island weddings.
photo courtesy of Sconset chapel
With understated New England charm, pews consist of simple white painted benches but it's the handmade needlepointed kneelers, each depicting a facet of Nantucket life, that steal the show.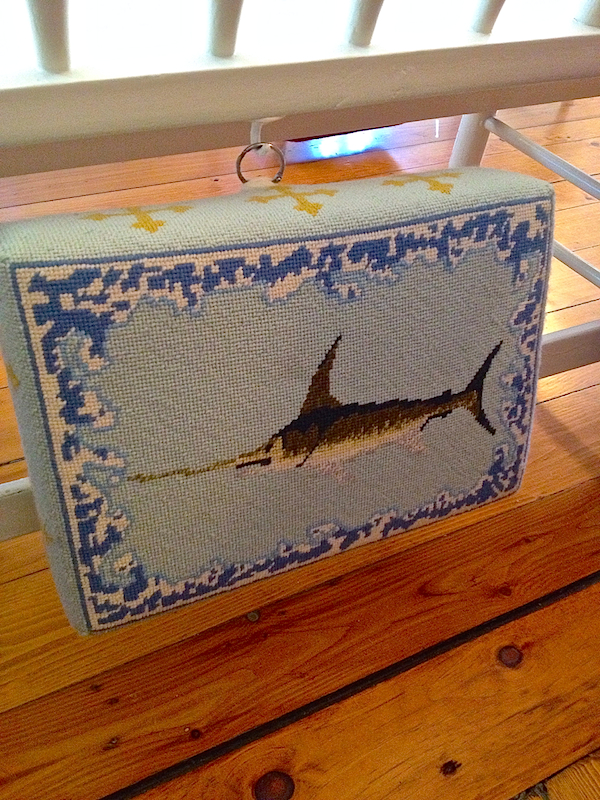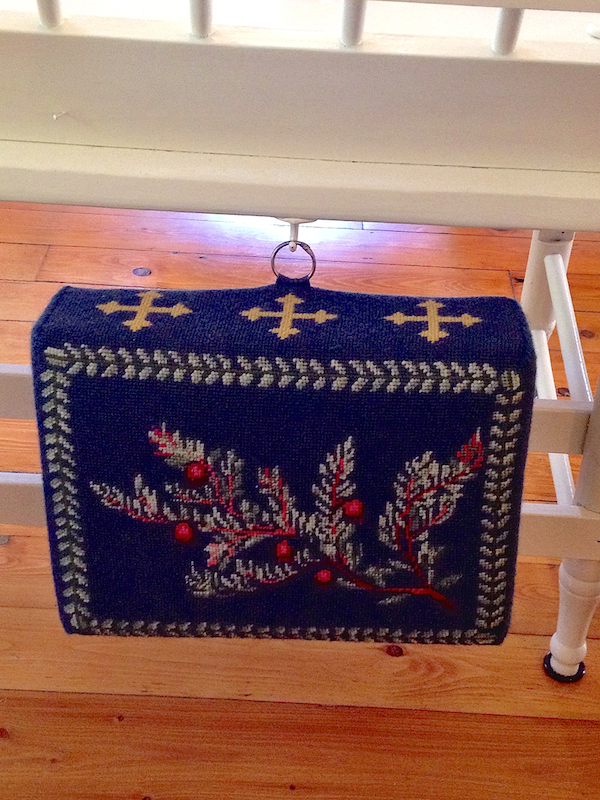 In deference to the privacy of the bride, I won't share photos of her or the wedding party at church, but suffice it to say, everyone looked stunning. The bridesmaids' bouquets were beautiful, each with a ribbon embroidered with the carrier's initials.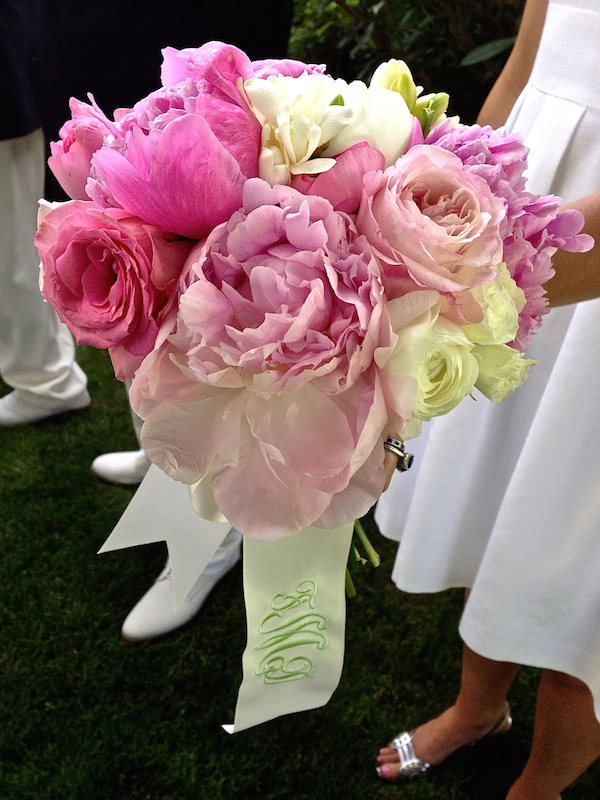 The final event was of course the reception, held at Sankaty Head Golf Club, on a picture perfect late June evening with the Sankaty lighthouse in the background. A classic old fashioned New England club, the arrangements in Nantucket baskets looked perfect in the entry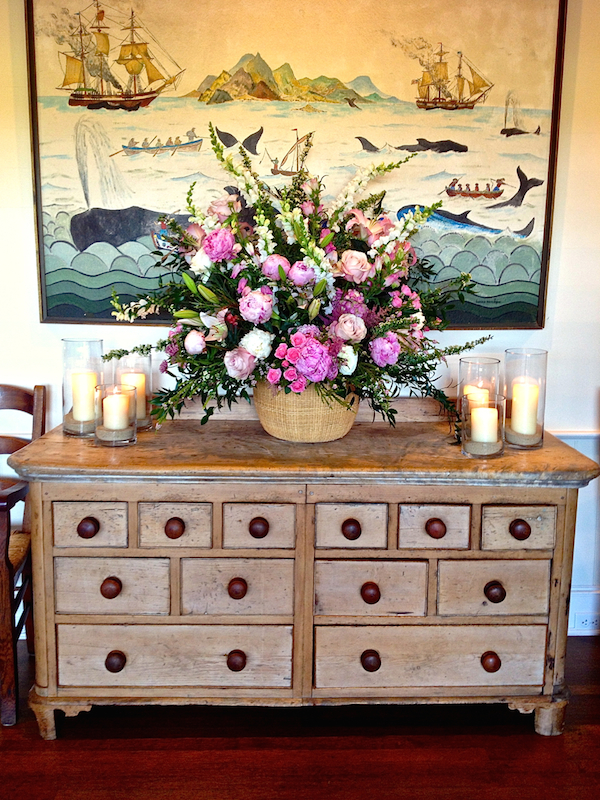 and on the tables, where soft pinks and greens reflected nature's early summer bounty.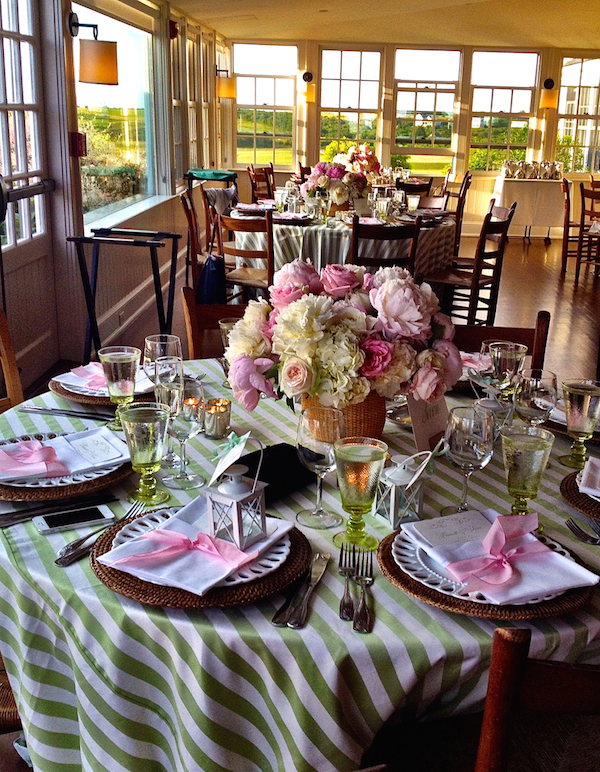 Adorable miniature lanterns served as name tag holders which I will definitely be incorporating in future tablesettings.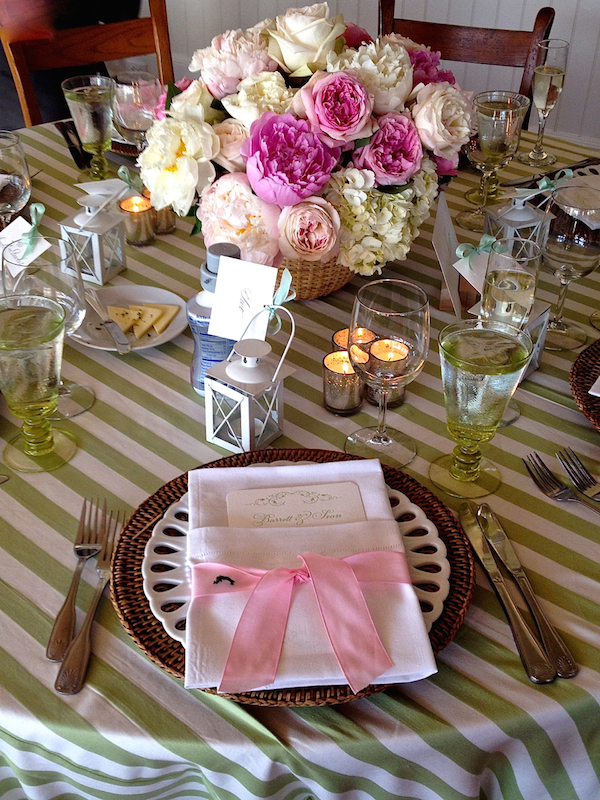 Those of you who follow along on Instagram know that I was also lucky enough to bring a centerpiece home which is temporarily transforming our Nantucket entry. What an incredible weekend it was to celebrate the marriage of my lovely niece (and husband's goddaughter) and her new husband. I am sending them all my best as they embark on their new life together (in French Polynesia as I write)!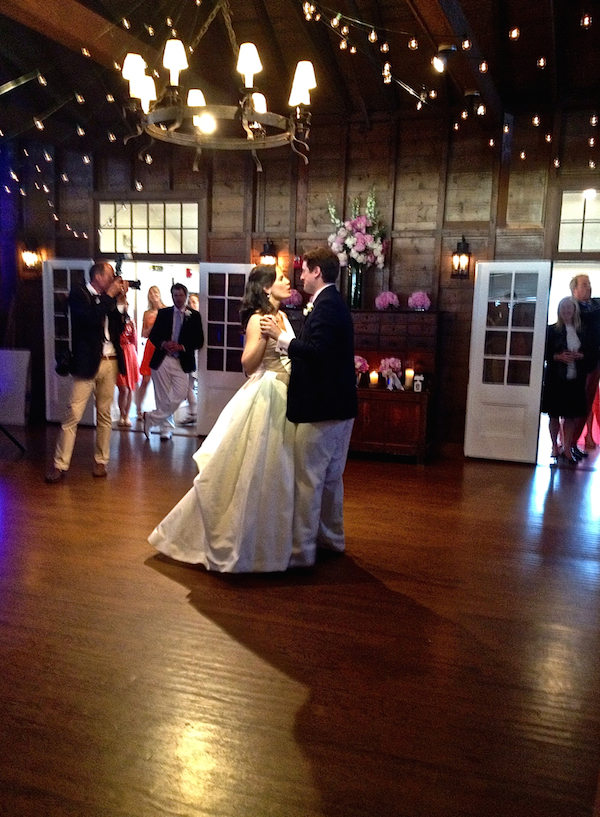 I'll be back next Thursday with the next in our design video series.
all photos by Quintessence unless otherwise indicated.