I have written many times about one of my favorite local haunts. The Antique and Artisan Center in Stamford is a not-so-secret source for all manner of wonderful antiques, accessories and vintage finds for your home. And for the next few weeks, it is also a destination for contemporary art. With the theme Spirit of Water, friends Penny Ashford and Victoria Brooks Melly are paired in a joint show. I attended the opening soiree Thursday evening and it was one of those amazing events where connections from overlapping circles of friends, colleagues and acquaintances converged in one place for a festive celebration.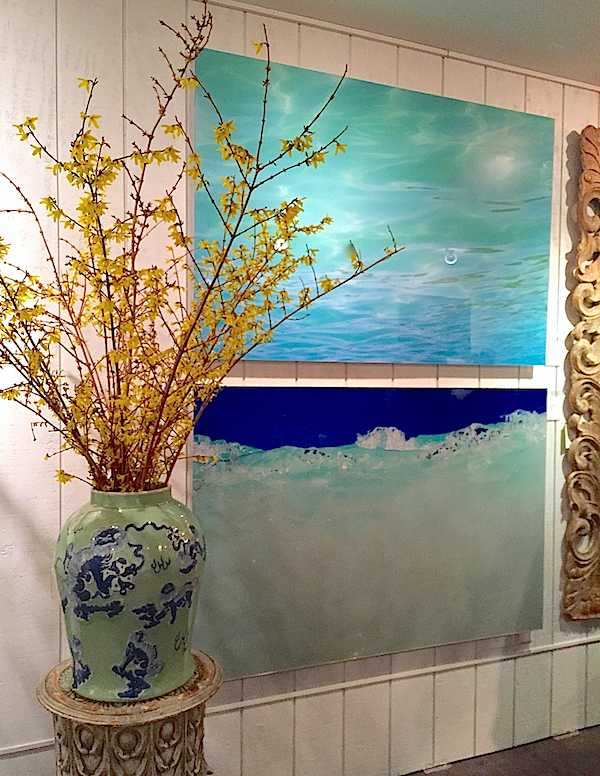 Photographer Penny Ashford's immersive water scenes are abstractions in the soothing hues of aquatic blues and greens. Inspired by nature and her many travels, Penny's work focuses on movement and details, with an energy that is both playful and calming.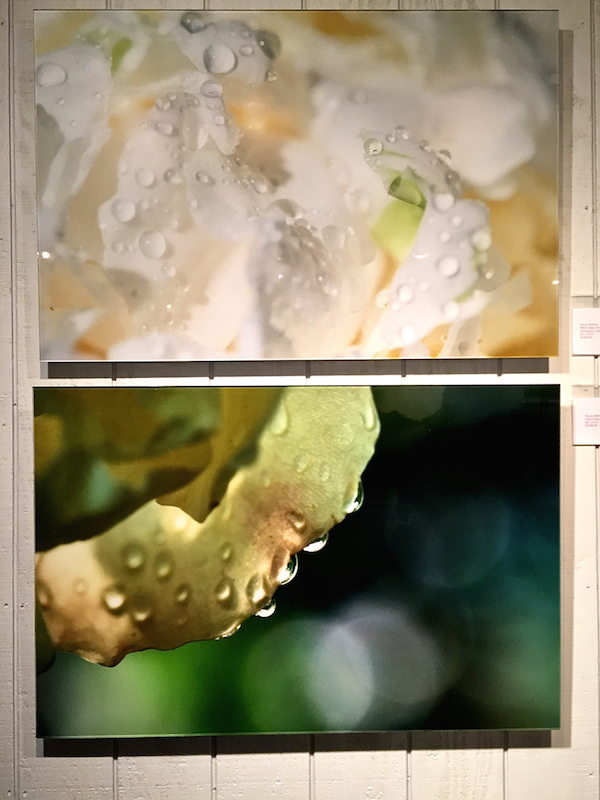 Brooks' oil paintings, while also celebrating the restorative power of water, engage the viewer with a textural layering achieved with animated palette knife application. While some paintings are representational and others more abstract, they all reference water's contemplative qualities in cool colorations. Some works include silver and gold leaf for additional surface interest and contrast.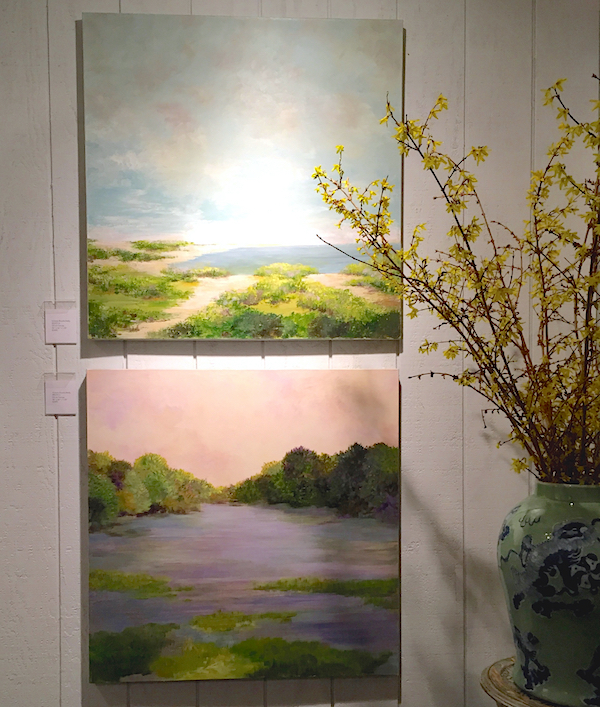 Congrats to both Penny and Brooks on a beautiful show! Of course when you visit the show, take time to browse through the center. There have been many changes and it is looking better than ever. From the renovated and stylish new entrance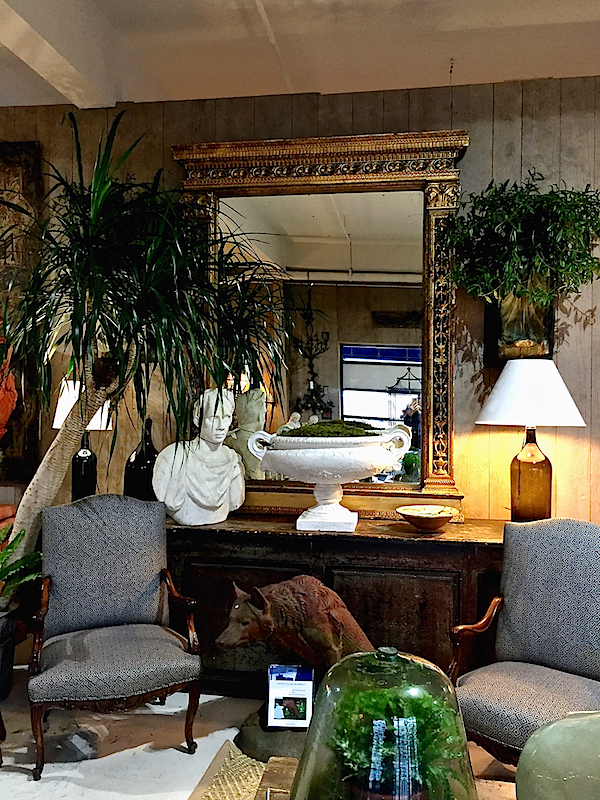 including many outdoor elements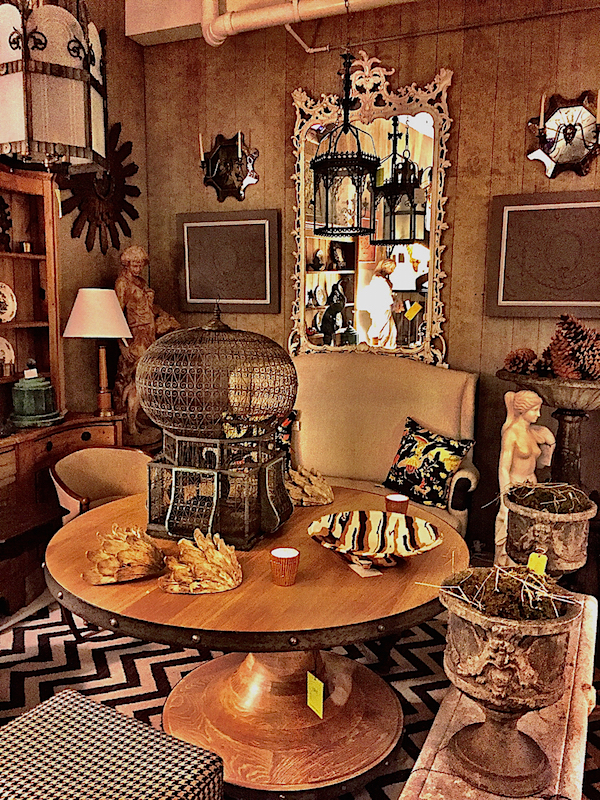 to chic vignettes throughout,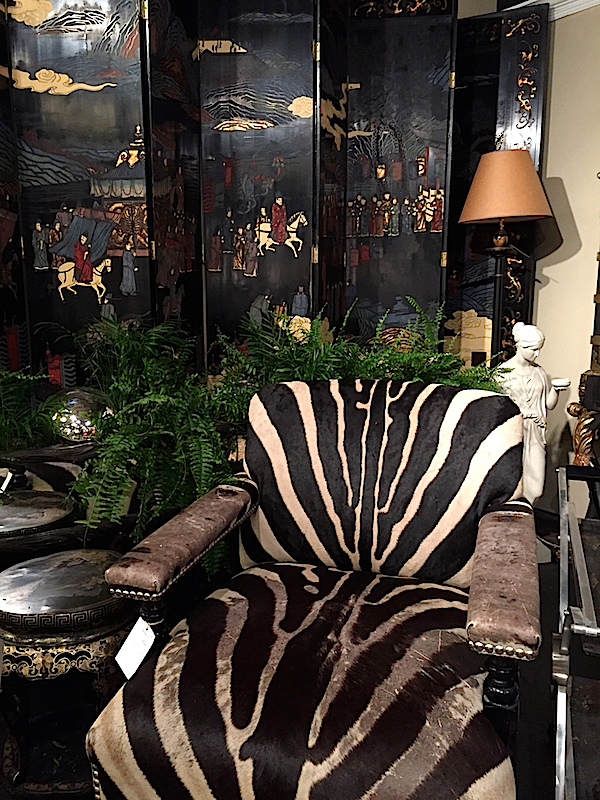 it is always an inviting and tempting visit.