During the week, gifted ceramicist and lamp designer Christopher Spitzmiller is in his New York City studio, busy creating the exquisite lamps, plates and accessories prized by those who appreciate the finest handmade products in the world of design. But on the weekends, he can't wait to escape to the heart of the Hudson Valley where his bucolic retreat, Clove Brook Farm awaits. There, in a beautifully renovated 19th century farmhouse, he gardens, tends to his growing animal brood and entertains local friends lucky enough to receive an invitation.Please join Susanna and me as we take you behind the scenes for a video visit with Chris at the enchanting Clove Brook Farm.
Nine years ago, Chris fell in love with a dilapidated Greek Revival house in rural Dutchess County that was desperately in need of tender loving care. With the original kitchen wing from the 1700's and the main house from the 1830's, it needed a thorough renovation.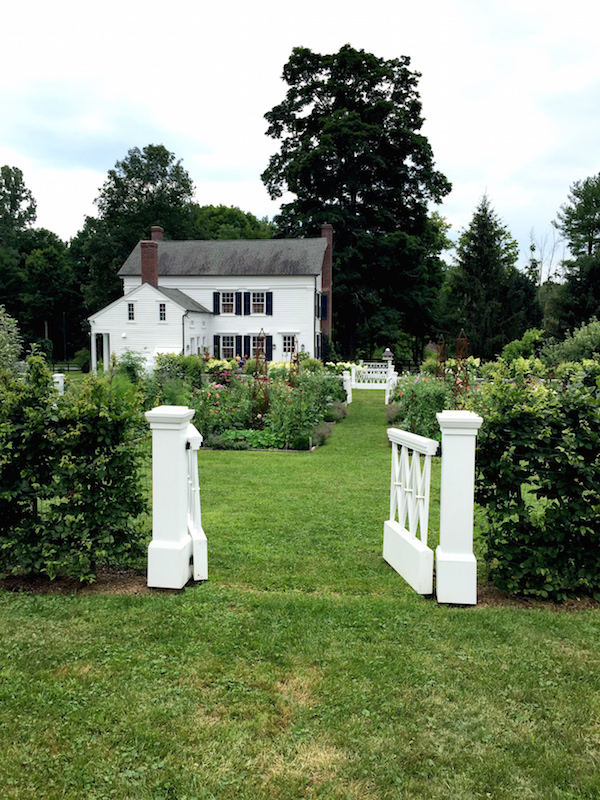 After construction, Chris immediately decided on a cheery butter yellow for the living room, inspired by Nancy Lancaster's famous room, a maritime blue for the library, below,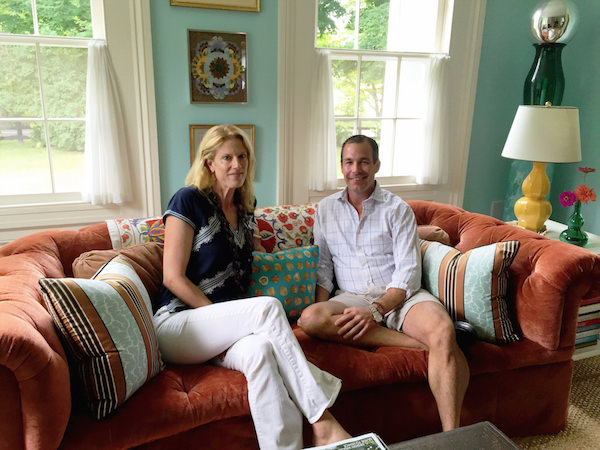 and a chinoiserie wallpaper he inherited for the dining room. With help from friend Harry Heissmann, the rest of the house was designed with an eclectic mix of old and new, personal collections and a special nod toward mentor Albert Hadley, incorporating many of his wallpapers and designs.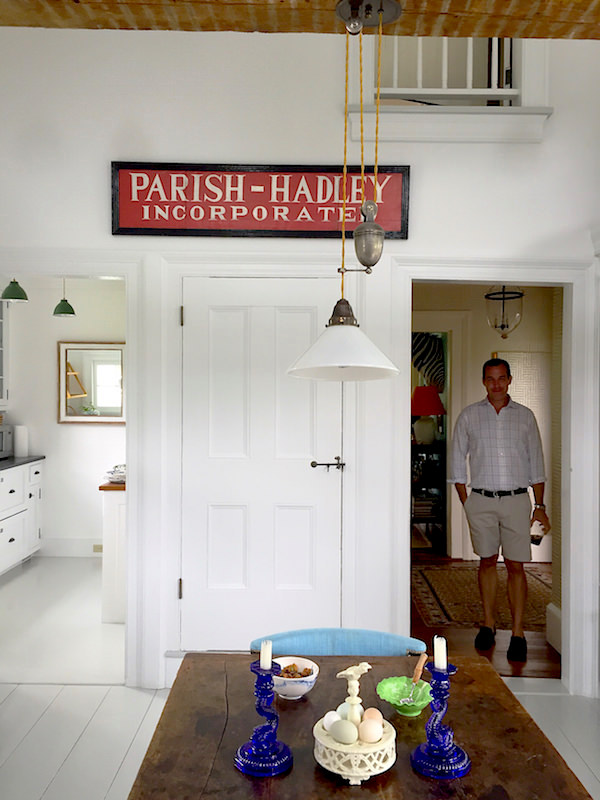 While the house has the charm of the country, it also embodies the sophistication of a trained and educated eye. Rustic mixes with simple modern pieces, art and books, all clearly expressing Chris' love of color, nature and great design.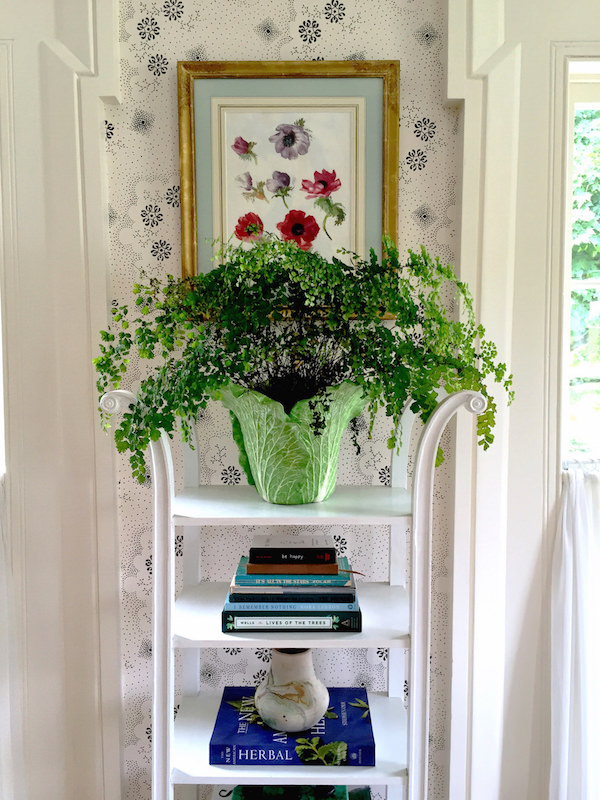 With the help of friend, Arkansas based garden designer P. Allen Smith, the property was developed with an eye toward beauty and productivity. Chris is an insatiable gardener, spending much of his time at Clove Brook Farm in the dirt. Follow him on Instagram and you will see all his country musings from his seven foot tall dahlia, to eggs from his heritage chickens or the new dovecote which will house a family of pigeons.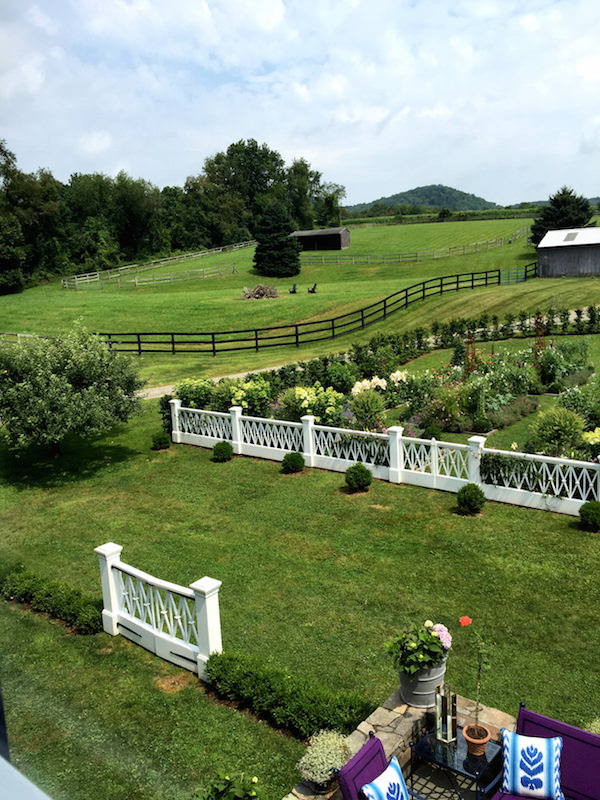 Not only were we thrilled to be invited for a unique and personal visit at Clove Brook Farm, but honored to have Christopher Spitzmiller Inc as a sponsor, showcasing his talent as an artisan and businessman. First discovering his passion for ceramics in boarding school, Chris' devotion to his craft has never wavered.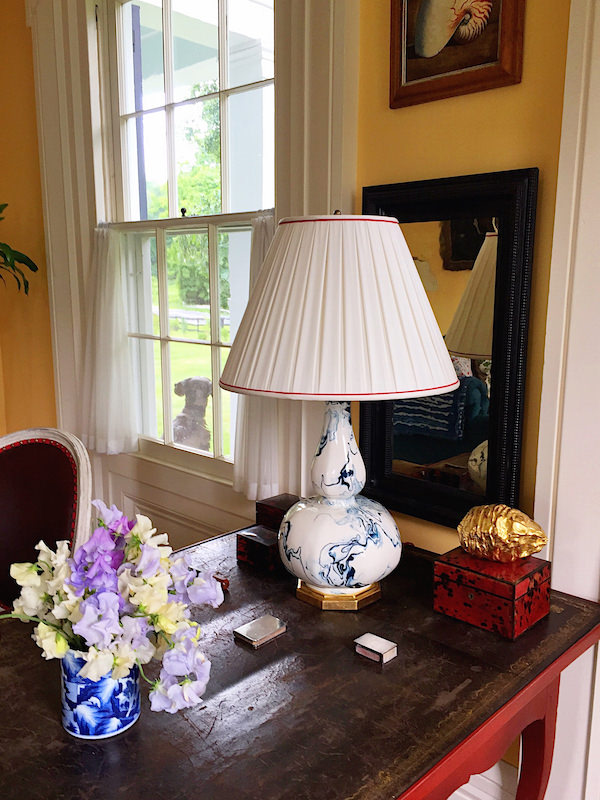 Since 1996, his handmade ceramic lamps have become the gold standard for the best in the business. With elegant classic shapes, high gloss saturated glazes and impeccable details, they are found in the most distinguished residences, from the Oval Office to across the country in the most beautiful private homes. He has since branched out to table ware and ceramic accessories that have become as equally coveted as his lamps. We are delighted to help Chris celebrate 20 years of creativity and bringing beauty home.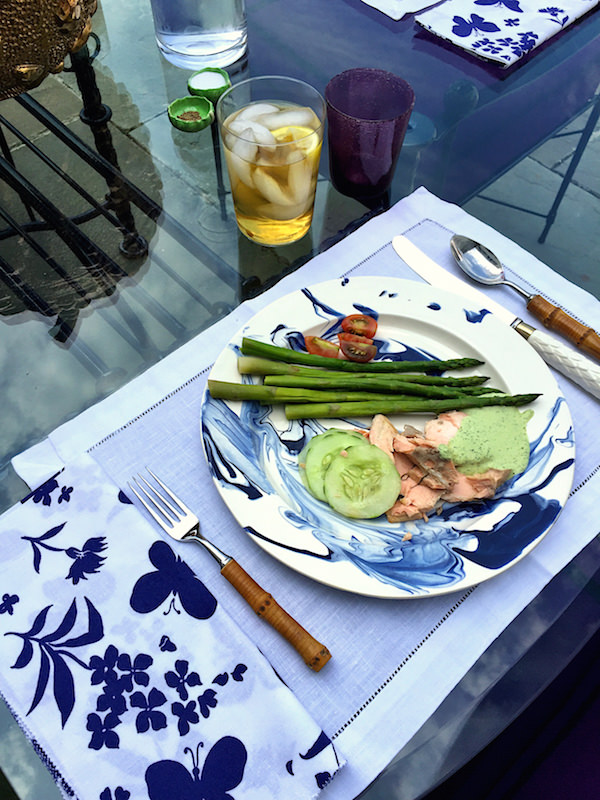 all photos by Stacey Bewkes for Quintessence