Ever since Natalie Massenet's brilliant realization that online luxury shopping and editorial content are an ideal match, many have tried to followed suit. And while I don't always consider the bricks and mortar fashion catalogues must-reads, Bergdorf's has been doing an admirable job, in their seasonal print mailings, offering an every expanding sartorial lust list with some entertaining and smart editorial. My favorite pieces, including the latest Pre-Fall mailing, are often from Joan Juliet Buck whose knowledge of French, as her bio states, "makes her an authority on style, clothes, manners, sex, food, philosophy and betrayal." You know right there she's going to be fun.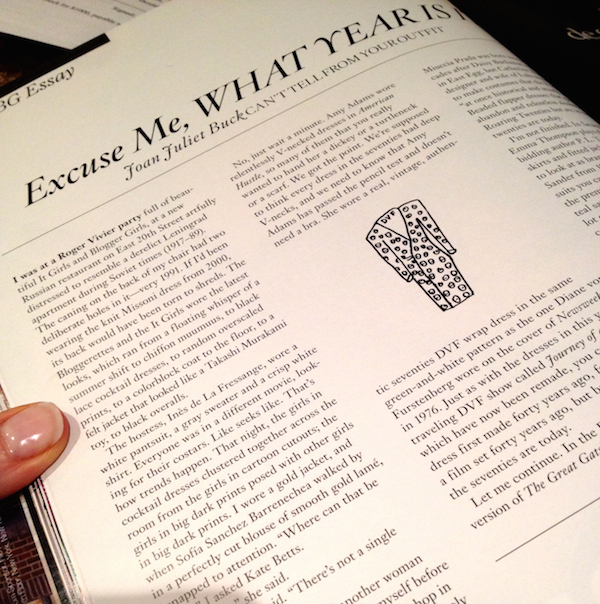 Her latest article for the catalogue, "Excuse Me, What Year is It?" is a clever, funny, chic piece about the current vogue for vintage. With an encyclopedic knowledge of fashion history (she was, after all, the only American to ever head French Vogue), she effortlessly wafts between decades explaining how "you can wear collarless linen tunics in very much the same shape as the white thing your mother picked up in Puerto Vallarta in 1973, which she wore with long chains and Kork-Ease sandals, which thanks to the wonderful time warp we are living in, you can now buy again." Now we all know that style is cyclical but, in this era of street style stars, a fashionable pastiche of "appropriation" from other eras has become elevated from inspiration to de rigueur.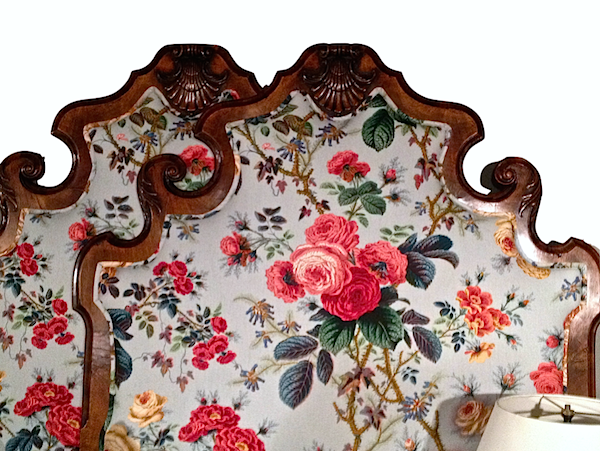 Where fashion goes, interiors must follow, although the lead time is rapidly diminishing. As everyone vies to tell their personal story at home, vintage and antique finds, as well as contemporary bespoke pieces, have become even more desirable options. Take for example the vintage headboards, above, I saw last week at my favorite local haunt. While I would have been perfectly happy to use them as is, especially in a less-than-expected beach house setting, my younger daughter hasn't quite caught the charm-of-chintz wave. So I fantasized about painting them a colorful bright lacquer and reupholstering them in a teenage approved print (the new Tilton Fenwick Rocat got both mom and daughter thumbs up).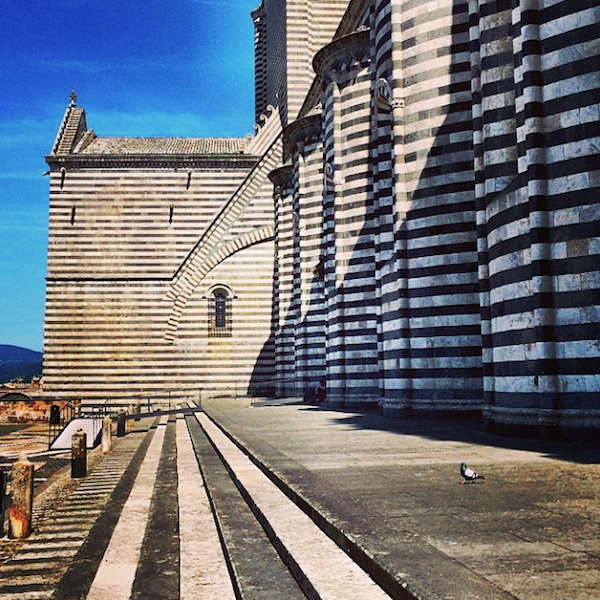 And as I was trolling Alessandra Branca's drool-worthy Instagrams from Italy, one above from Orvieto, I was reminded that nothing is really new, it's all in how it's interpreted, or appropriated. One of Alessandra's followers, Charlotte-Anne Fidler (also with a beautiful Instagram feed), in a time-tripping comment on the photo above, tagged (Roving Creative Director among the Estee Lauder brands) Donald "Drawbertson" Robertson exclaiming "Look! Renaissance answer to gaffer tape!!" The reference was, of course, to the instagram sensation's legendary "tongue in chic" cardboard and gaffer tape creations, now available with his prints on Trendabl (his #herdofbeyonces below). From Instagram to inventory!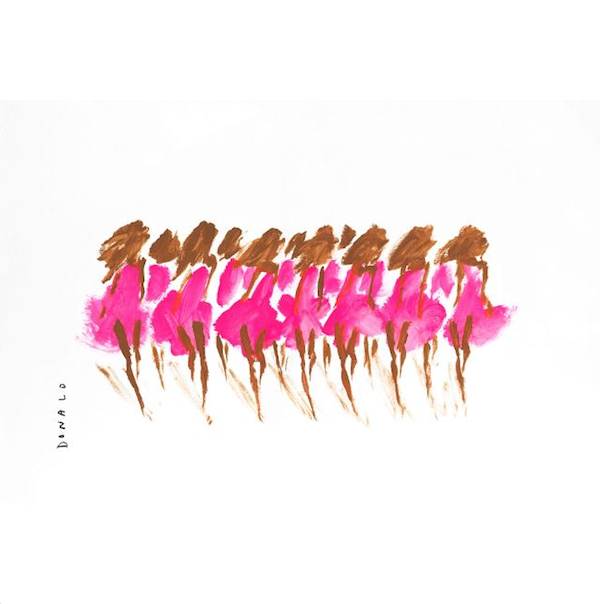 But it was Alessandra's reply "Maybe that is your next thing? @donalddrawbertson a Christo like moment doing buildings in gaffer?!?!?" that brought it all full circle. Present inspiring past, appropriated by future.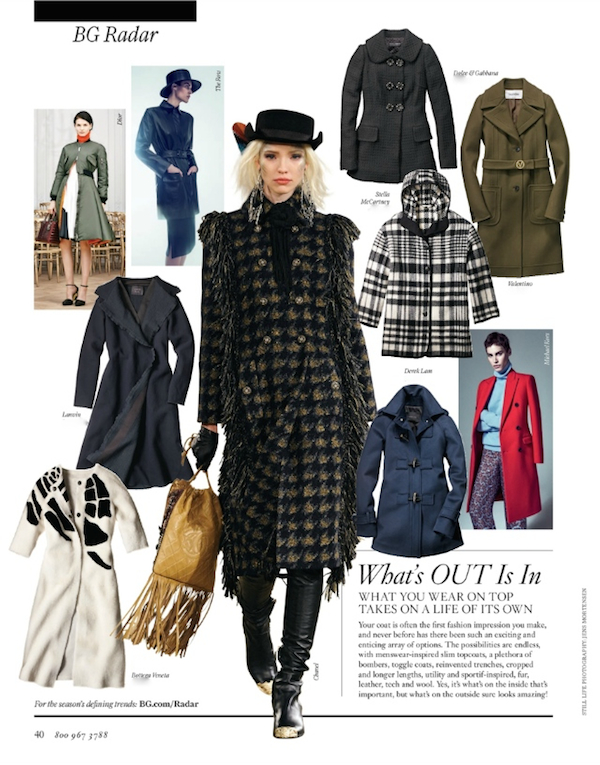 As Buck concludes, "In art, it's called appropriation. You take what is already there, what someone else did and make it your own by adding a nose, a flower, changing a color or putting your name on it." And as for Bergdorf's catalogue? To appropriate from David Netto's T magazine piece last fall regarding the plethora of design books for the season, "If you can't find (an outfit) that interests you this fall, you have only yourself to blame."