Today we move north in Italy to Milan where fashion and design journalist J.J. Martin lives. Known for her enviably chic vintage wardrobe, Martin knows it's all about the mix, which is also evident in her Milan apartment, documented by Elle Decor, below, and The Selby.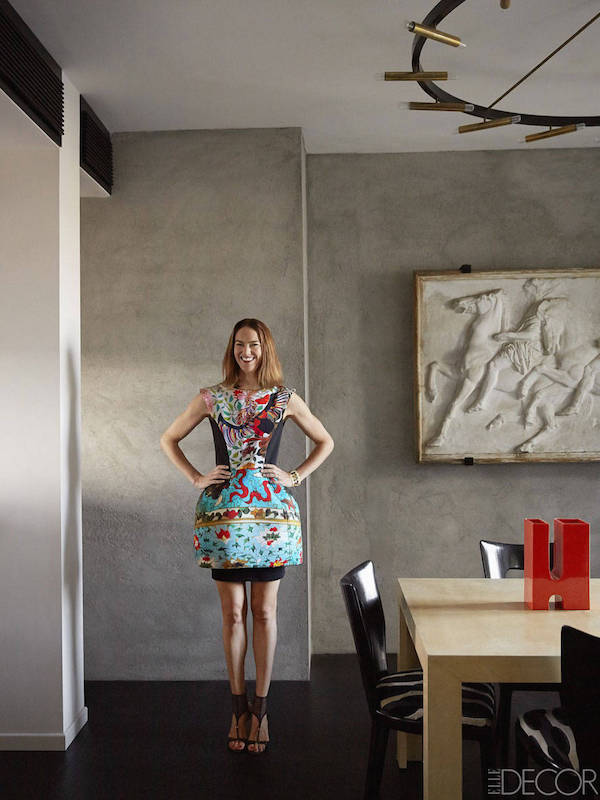 But even if you are not a fan of vintage, it's impossible not to be inspired by this west coast expat's exuberant and creative style. Smart, idiosyncratic and an unabashed fashion maximalist, J.J. has now brought her educated eye to a fantastic new online venture La DoubleJ.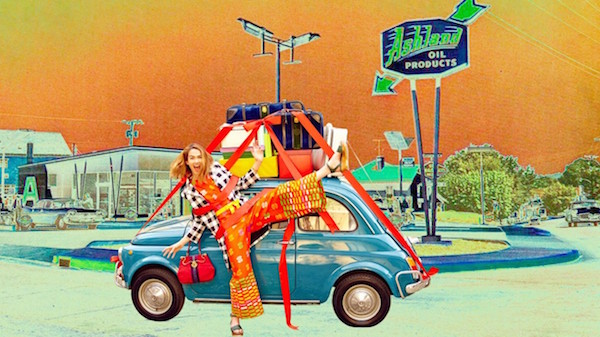 Just when you think there couldn't possibly be anything new and fresh in the world of fashionable online shopping, La DoubleJ is a joyful surprise. A marvelous mash up of "expertly curated vintage fashion" with picks from the best of contemporary design (via affiliate partners Matches Fashion, Net-a-Porter and MyTheresa), it is all set within the high style world of Milan, offering "a technicolor bomb of shoppable vintage loot & Milanese fabulosity." You can peruse the merchandise through standard silhouetted imagery or in the fun Style Guide, where featured stylistas, such as the "Botticelli-Tressed and Fashion-Obsessed" Tordini sisters, below, are shown in Insta Outfits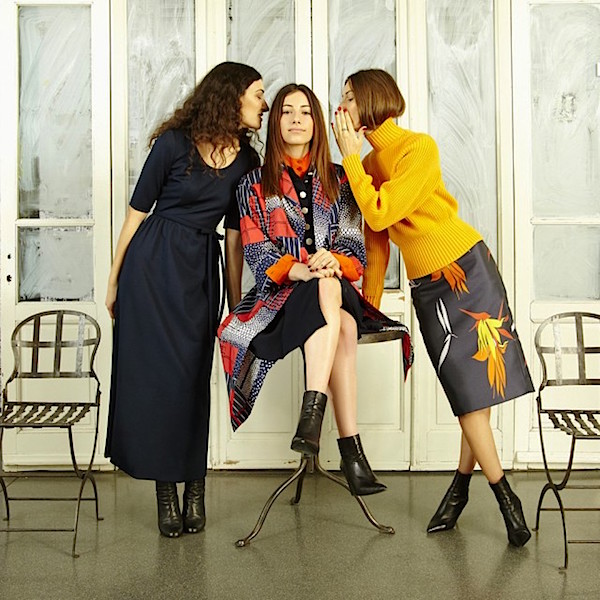 or La DoubleJ girls are anonymously decked out in street style attire.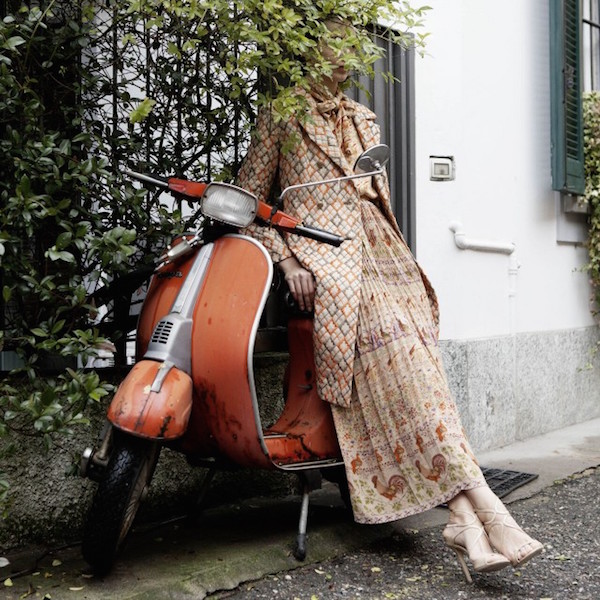 But the best treat is that all of this is wrapped in clever, insightful and entertaining editorial content. So when you see the fashion on those Tordini sisters, it is part of a larger style story in the Great Gorgeous Girls section taking you behind the scenes with the Milanese family. Or take a peek in Legendary Ladies of Milan, where you can meet gallerist Nina Yashar wearing Prada in her Prada lined closet, visit her Milan apartment and learn her design tips for "good investments, spotting fakes and gut instincts."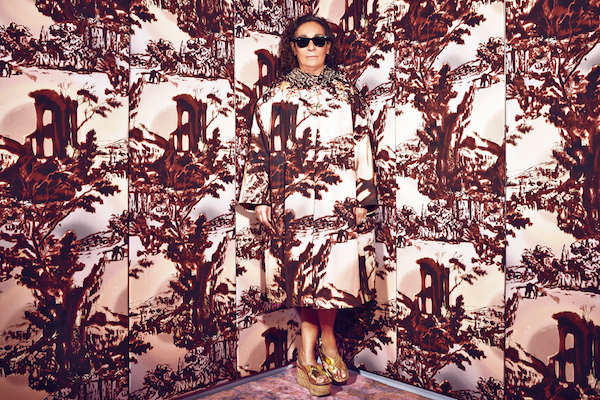 Or take a cue from ex Moschino executive Rossella Jardini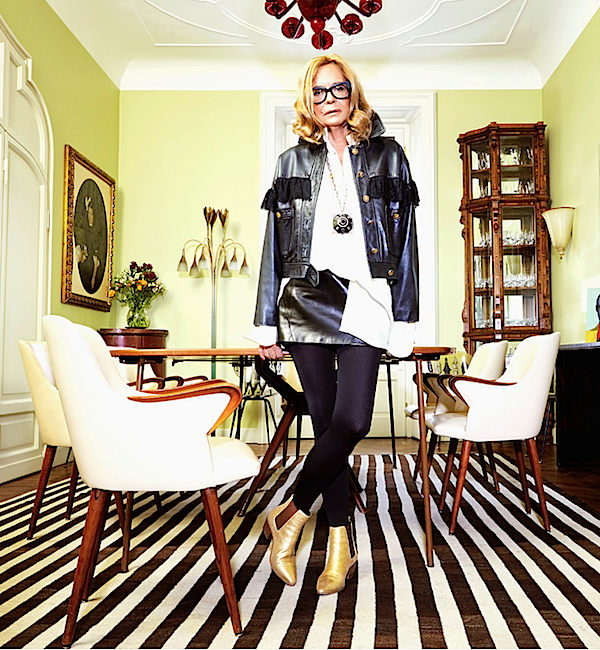 whose posh Viale Majno apartment is "a serious ode to fine Milanese design."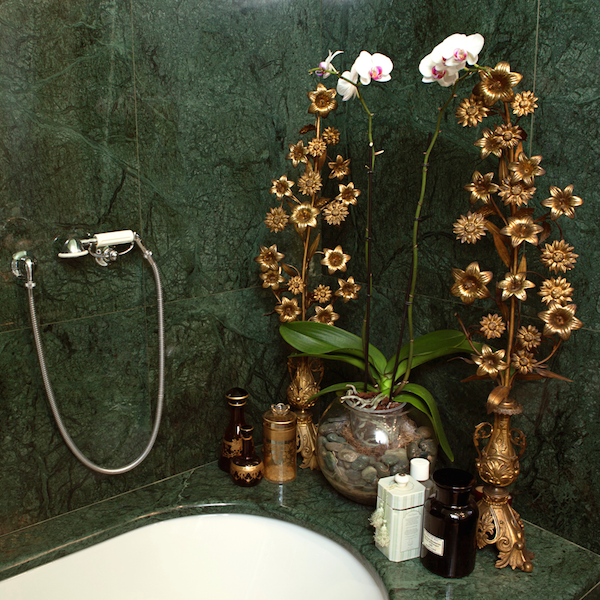 But even if you're not shopping, there's reason to stop by. In Meet the Creatives, you'll be introduced to Milanese legends such as Italian architect Massimiliano Locatelli whose new office is in a 16th century church.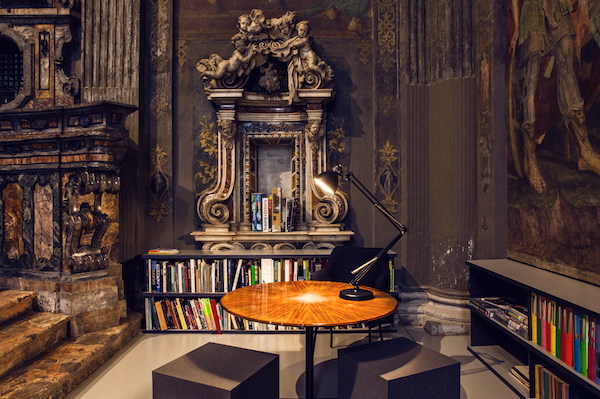 Naturally there are insider tips about special spots in Martin's adopted city, such as the "ultimate gift emporium" of l'Oro dei Farlocchi, below, as well as a myriad of other tantalizing tidbits from fashion advice to recipes to the occasional doublej dictionary – can you say risi e bisi?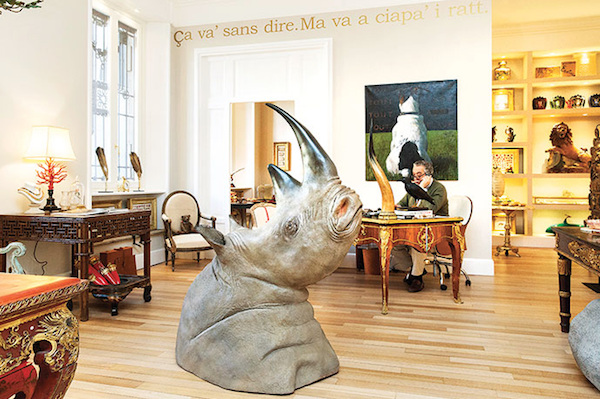 But don't expect too quick a visit. You're now on Italian time. So grab a drink (and dare I say credit card) and get ready for a riotous ride down a deep, colorful and very chic rabbit hole.