The Winter Antiques Show 2015 is, as always, a great way to kick off the year. The 61st edition of this prestigious vetted show opened last week at the Park Avenue Armory with a gala and a roundup of surrounding design events. I had a chance to stop in last Friday for the sponsored 1stDibs Designer morning. With a wide range of offerings from art and antiques to jewelry and decorative arts, it's always difficult to narrow it down to share a few favorites. I think best booth entrance has to go to Elle Shushan out of Philadelphia, known for their collection of portrait miniatures. A fabulous chinoiserie portal surrounded by de Gournay's Abbotsford paper was a showstopper.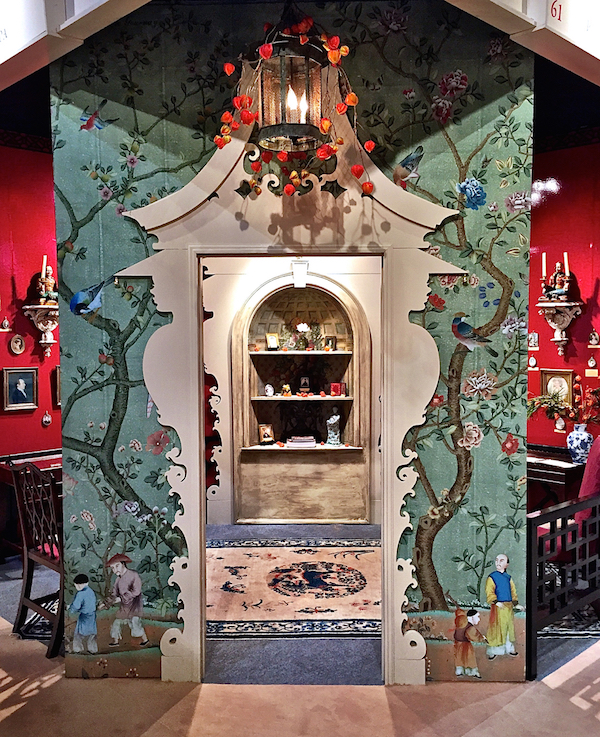 Across the aisle, a pair of modern gothic late 19th c. American bookcases from Associated Artists were marvelous in their decorative detail.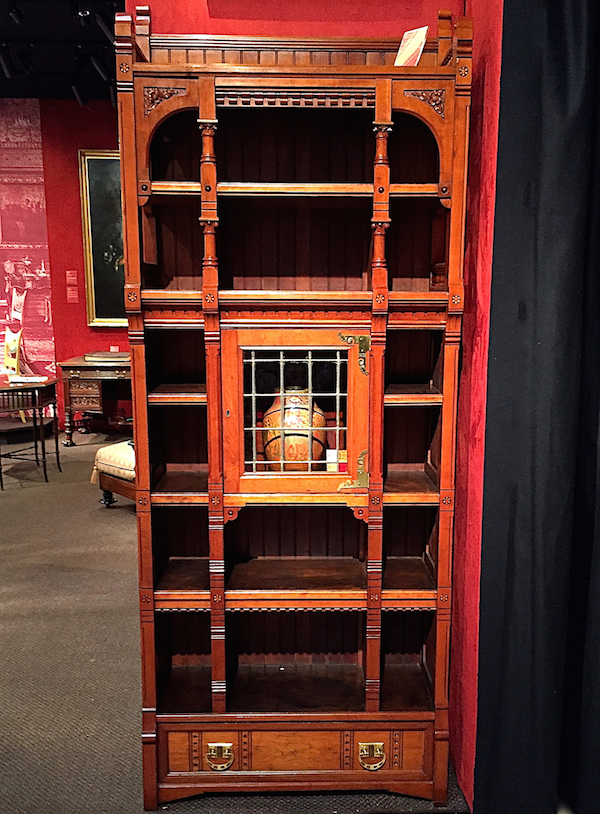 Another American piece I loved was this wonderful Pennsylvania Tablet-Top Windsor Settee from Olde Hope Antiques. With its original paint, it combines a charming landscape decoration on the crest with stenciling and freehand decorations. This is a great gutsy piece that could of course work in a country setting but also be elevated in a dressier mix.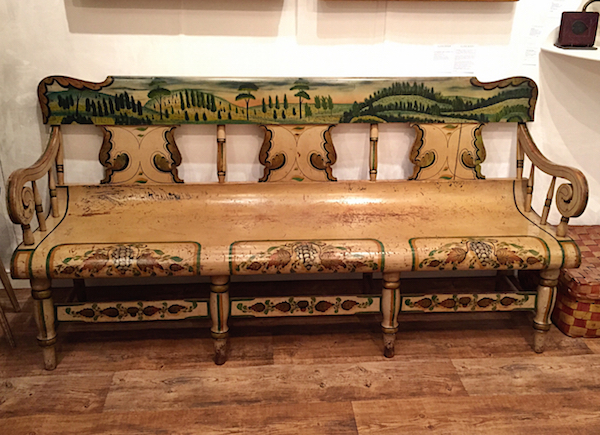 And for fans of more Federal style, this mahogany Banjo Clock from Nathan Liverant and Son, with its original eglomise panels showing Aurora in her Chariot, is lovely.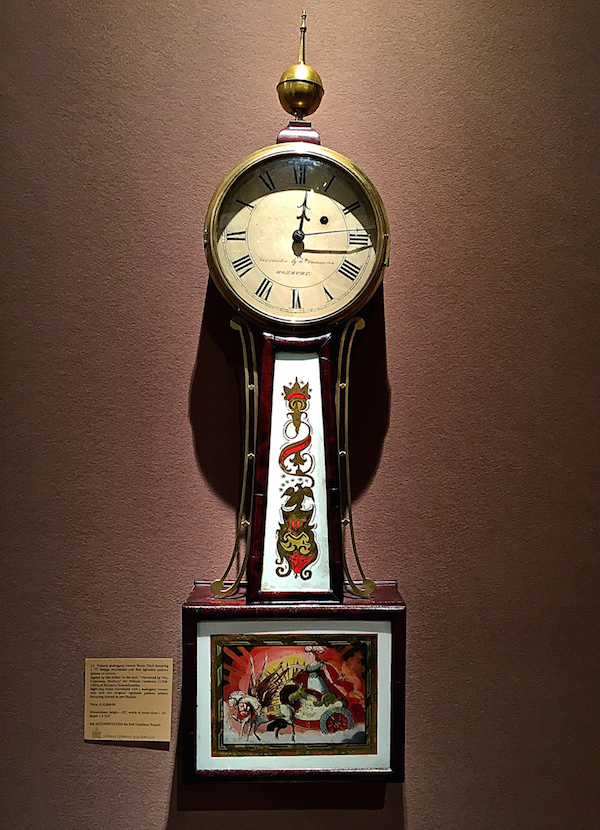 Maison Gerard always pulls out the stops for their display at the show. A pair of carved mahogany, mirror and silvered bronze doors from Paul Moreau-Vauthier are magnificent.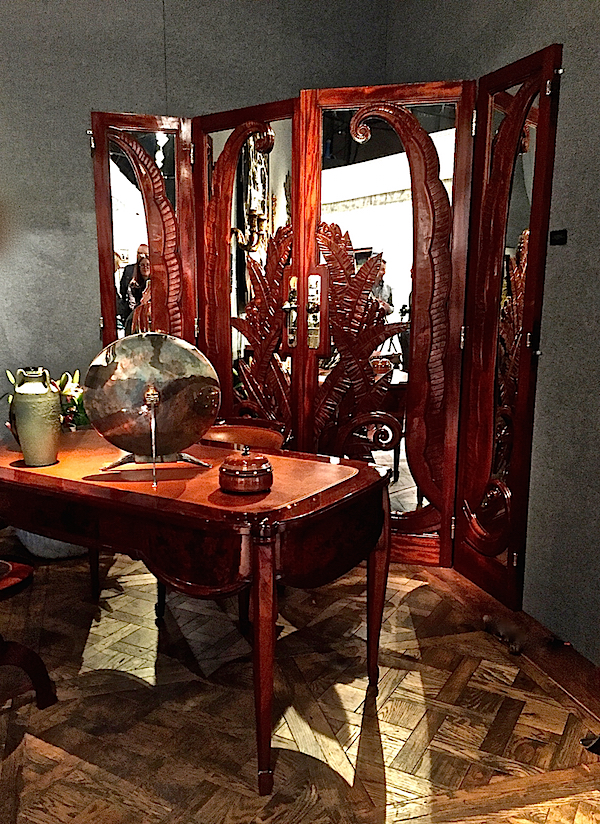 And I was totally enchanted by the pair of large trompe l'oeil panels, painted on both sides by P.A. Ekman c. 1940. So wonderfully ebullient and decorative, they would be transportive in any space. Mitch Owens loved them as well and wrote, in his usual erudite and entertaining fashion, a piece about them for his Architectural Digest blog, The Aesthete here.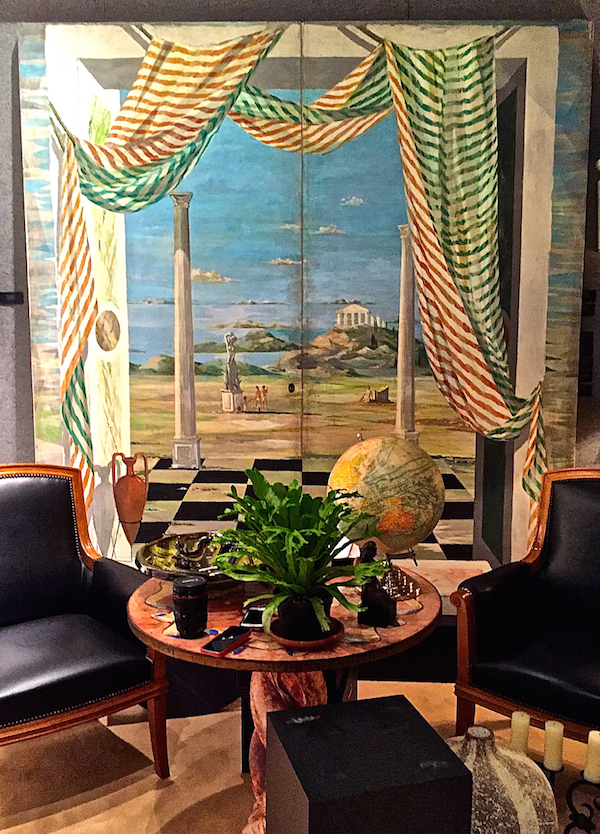 Liz O'Brien is always a favorite stop with an eclectic assortment of pedigreed pieces. She had a fabulous Maison Jansen dresser last year and this time features a pair of fabulous Jansen gilt pagoda topped (note the hanging bells) red japanned étagères. With Chinese Chippendale fretwork and graceful concave door and shelves, they are elegant, whimsical and decorative statement makers.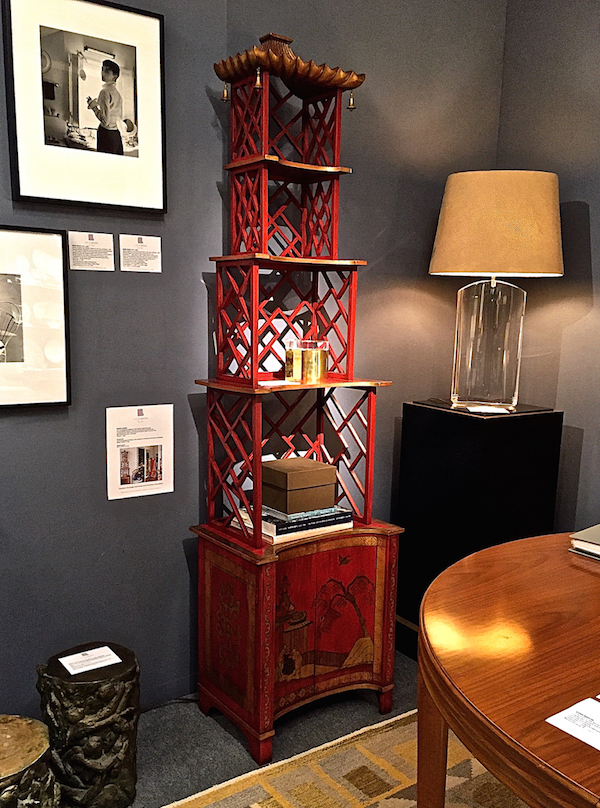 Gio Ponti is an icon on every design maven's wish list and Liz has a fabulous Murano glass chandelier from the master, executed during his collaboration with Venini. In a neutral dove gray, it could span any decor.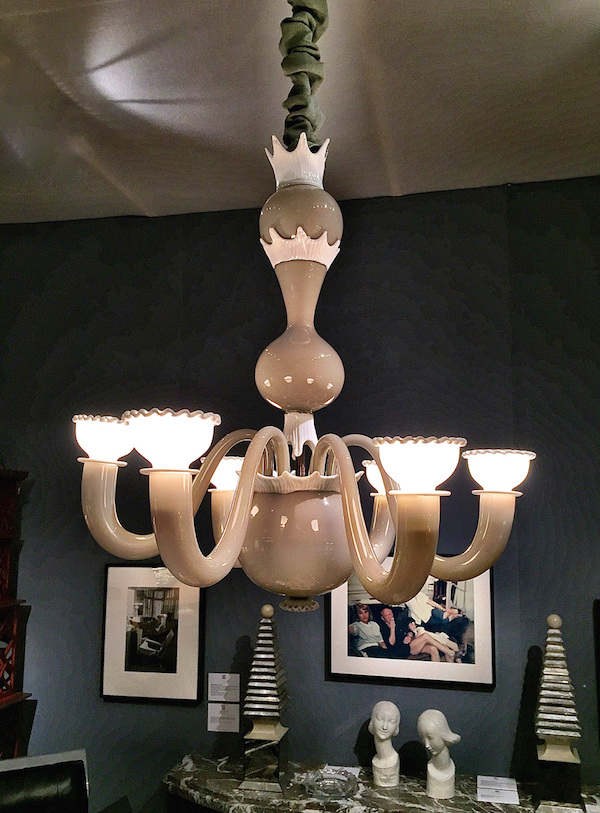 And with all our Italian links this week, I couldn't resist sharing these glamorous little Gabriella Crespi brass boxes with lucite tops. They are right in keeping with all the 60's and 70s fashion on the runways.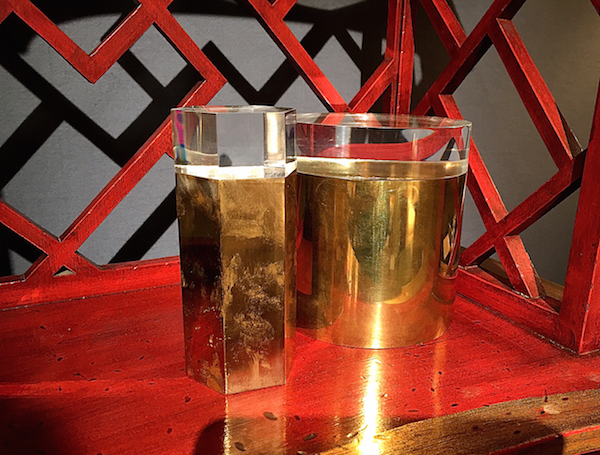 Vying for star status in the Hyde Park Antiques booth was this amazing Charles II (c.1685) black and gilt japanned cabinet. An incredible piece of workmanship with its ornate giltwood crest and elaborate scrollwork, even the stretcher is intricately adorned.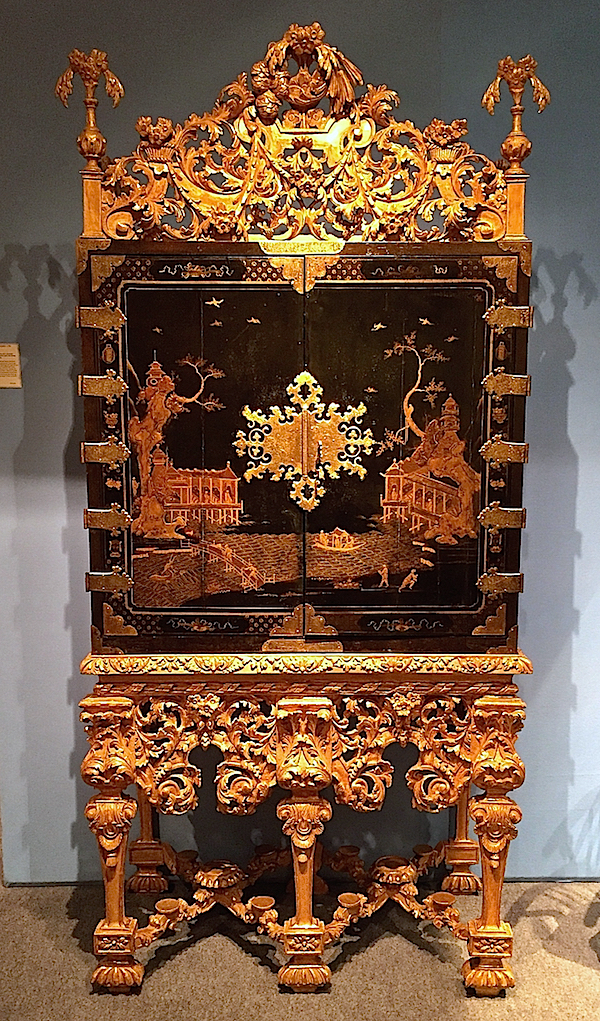 Cove Landing is a perennial designer favorite with a covetable collection of decorative art and furniture. My photo doesn't do justice to their always handsome displays as seen here in a stately George II oak cabinet.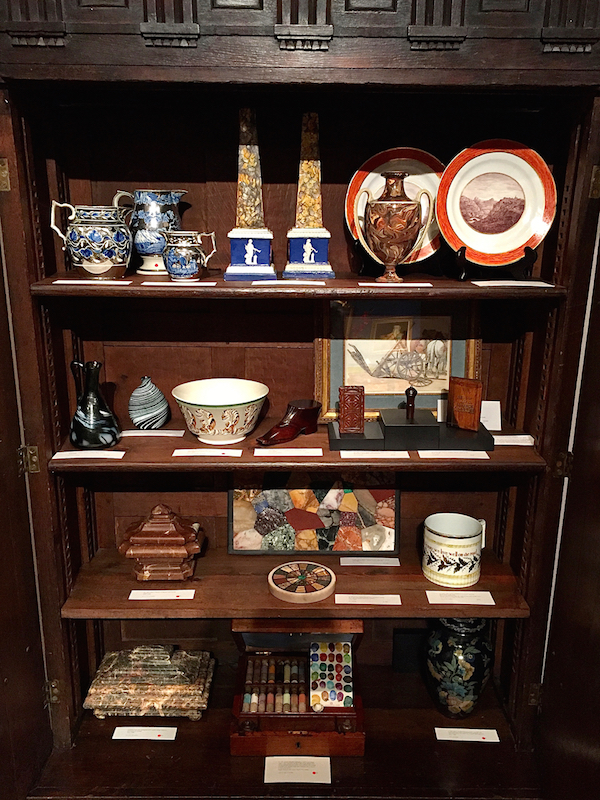 I looked longingly at this late 18th century Wedgwood & Bentley agateware vase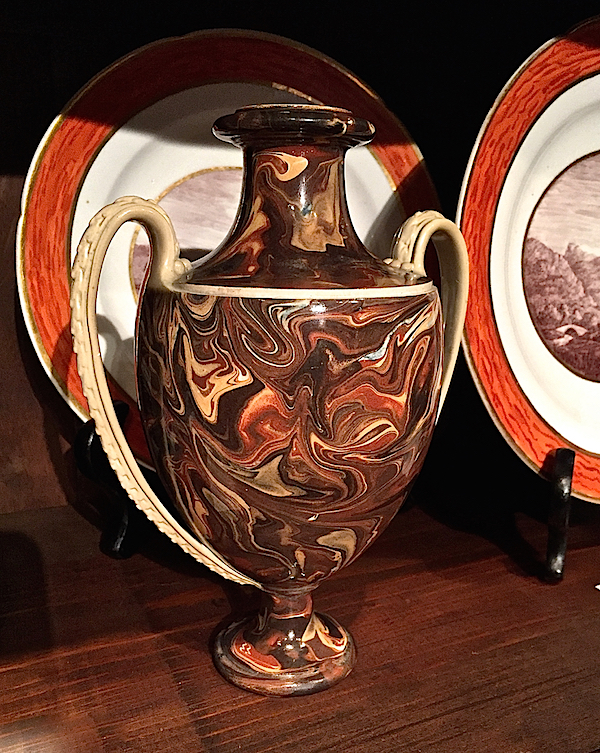 as well as this rare early 19th century English silver luster mug decorated with blue and white Moreland Hunt. It's probably a good thing it was already sold.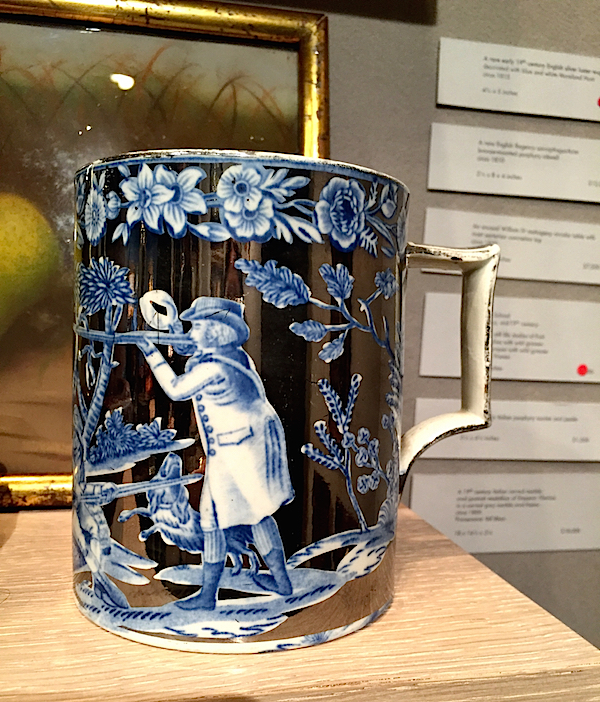 I've been talking about the fixation on florals for a while now. Arader Galleries, known for their outstanding collection of prints including many botanicals, had several beautiful options. A sensational set of William Sharp's illustrations for Victoria Regia, The Great Water Lily of America were breathtaking.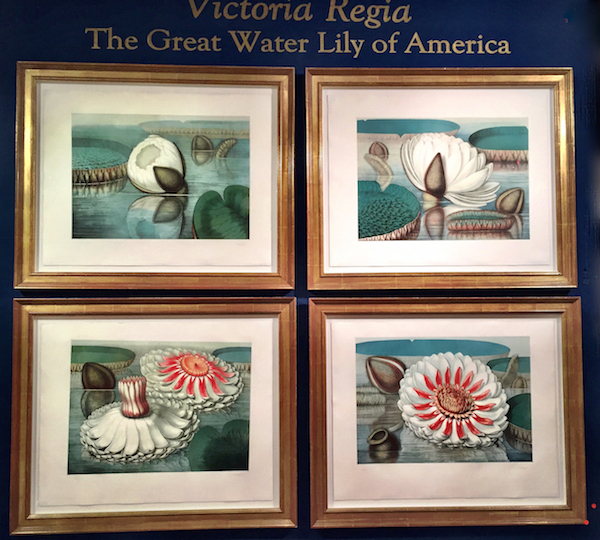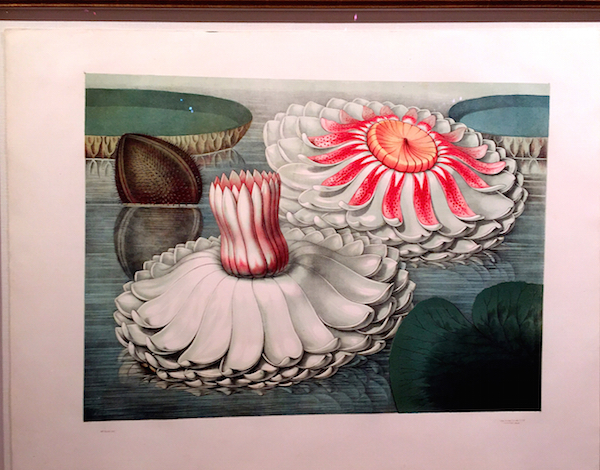 Lost City Arts always has a great selection of Bertoia pieces and this year was no exception. I loved this untitled welded tree in copper and bronze – such a tactile and organic sculpture.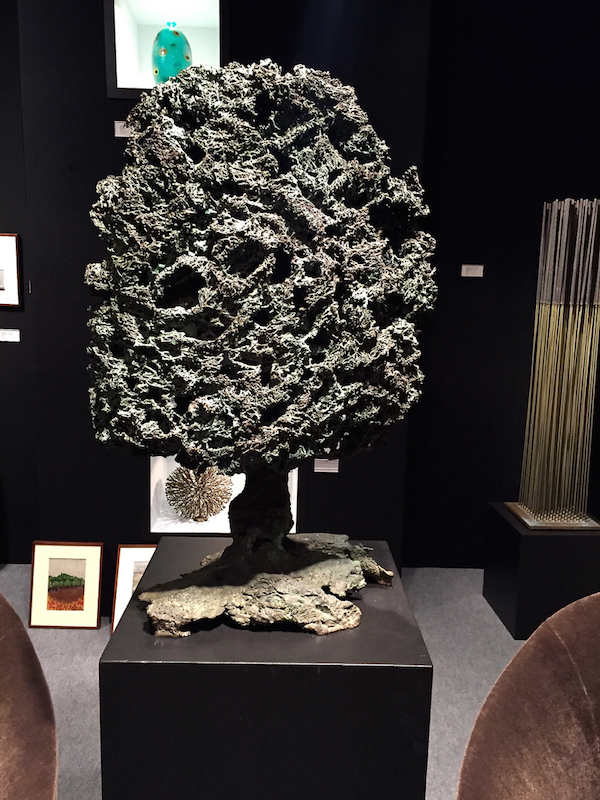 And they also had these groovy (sorry – if the shoe fits…) Tommi Parzinger brass and lacquered wood floor lamps from the 60s.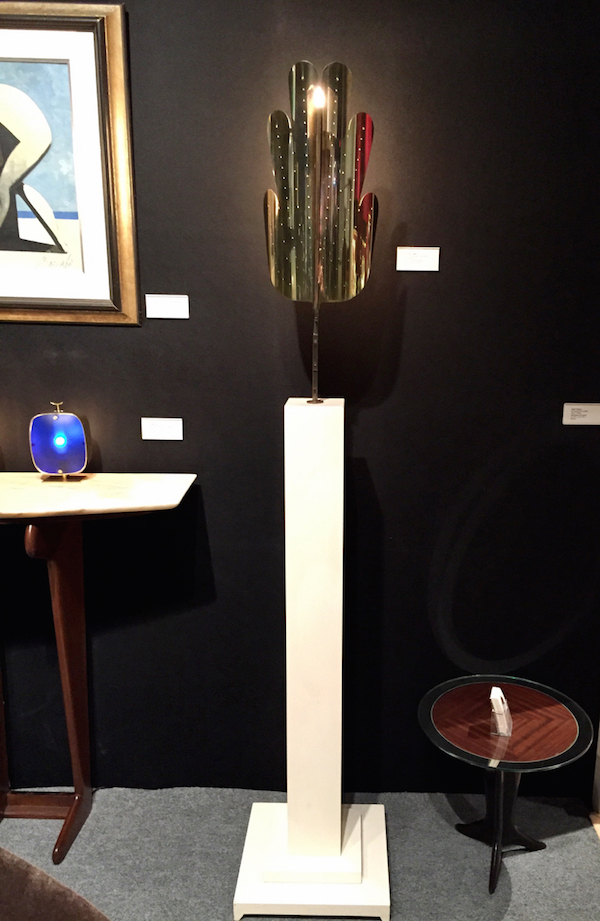 The leaf-like shades in brass are meticulously perforated to allow just enough light through.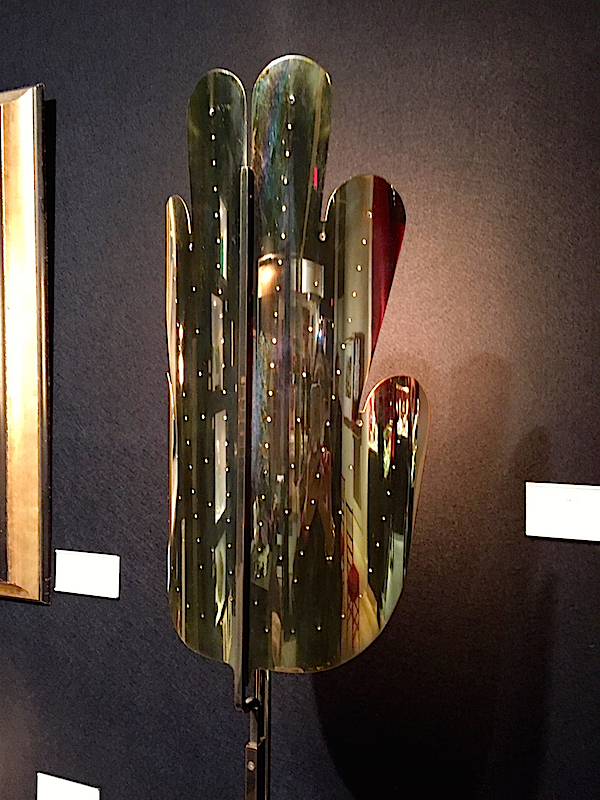 And sometimes something out of your normal realm strikes you just because of its sheer beauty and craftsmanship. It is not surprising that these opera glasses offered by Wartski were made by 19th c. French jeweler Lucien Falize. Of opaque and translucent enamels and jewels, they are as much objet d'art as functional accessory. The top of the center adjustment knob is set with a rose cut diamond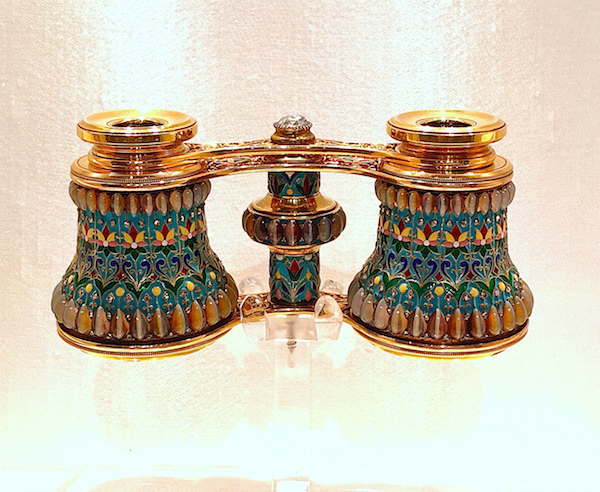 And at the other end is engraved with great flourish the initial "B", evidently indicating the glasses were made for the wife of patron Prince de Béarn-Viana.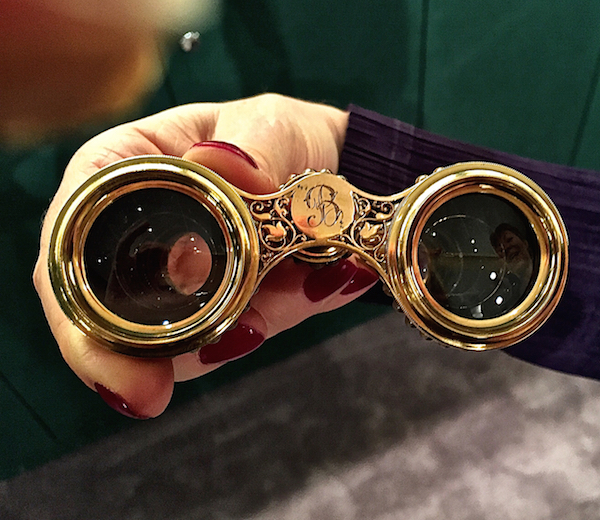 This is merely a tiny taste of the hundreds of offerings at the show. Last night was the popular Young Collectors Night, which I was sorry to miss but luckily this year, along with an updated new logo, the show created an online lookbook featuring the Interior Design Committee of this popular event. Each designer selected a piece and explained how their vision of how they would use it in a space. The show is open through Sunday, so if in the area, be sure to put it on your weekend calendar.
all photos by Quintessence