Every year friend and designer Carey Karlan goes all out creating themed holiday decorations for her charming 1926 cottage-style home. Past years have included odes to Mad Men, Literary, Russian, Musical and Scottish Highland Christmases, the last landing on the cover of Connecticut Cottages & Gardens several years ago.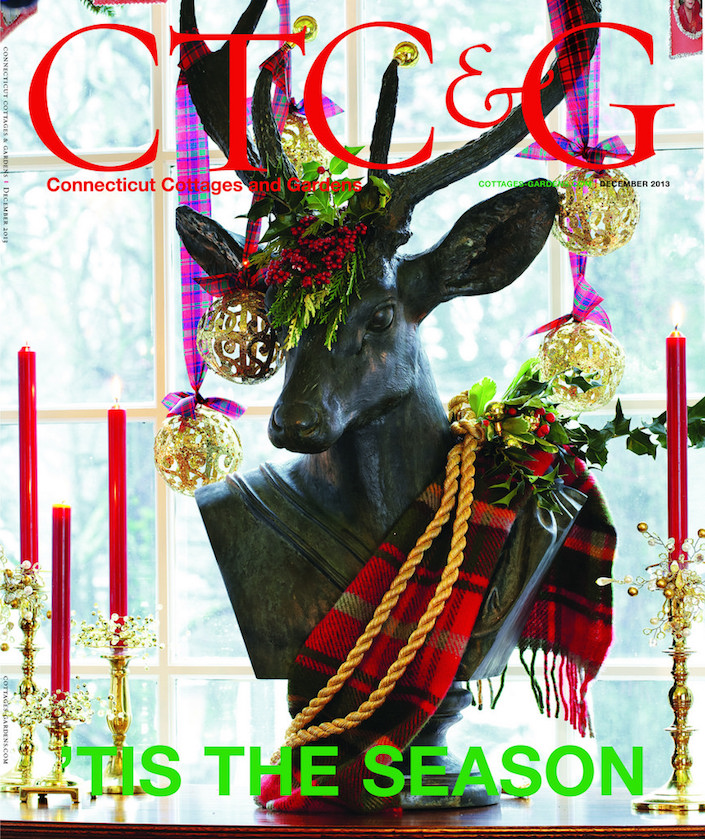 two photos above by Keith Scott Morton for CTC&G
This year, the decor was inspired by one of my favorite novels, James Hilton's utopian fantasy Lost Horizon. Based on the Tibetan locale, Carey created a Shangri-La ambience with snowy whites, green and gold.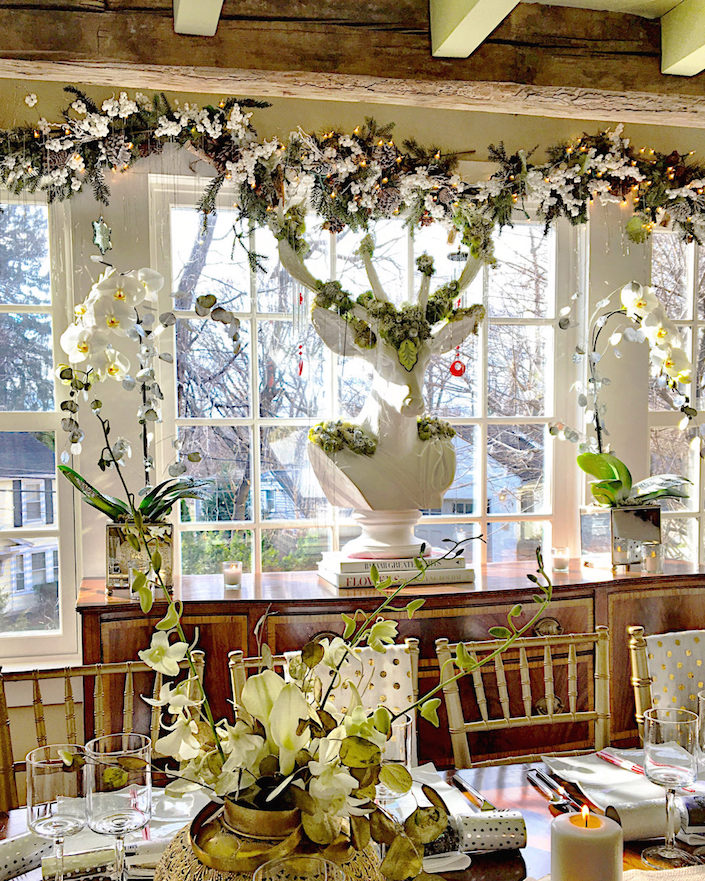 It all started with a jacket Carey inherited from her mother, which she wore every year at the holidays. The Asian styling and pale colors brought to mind the setting for the book and it took off from there.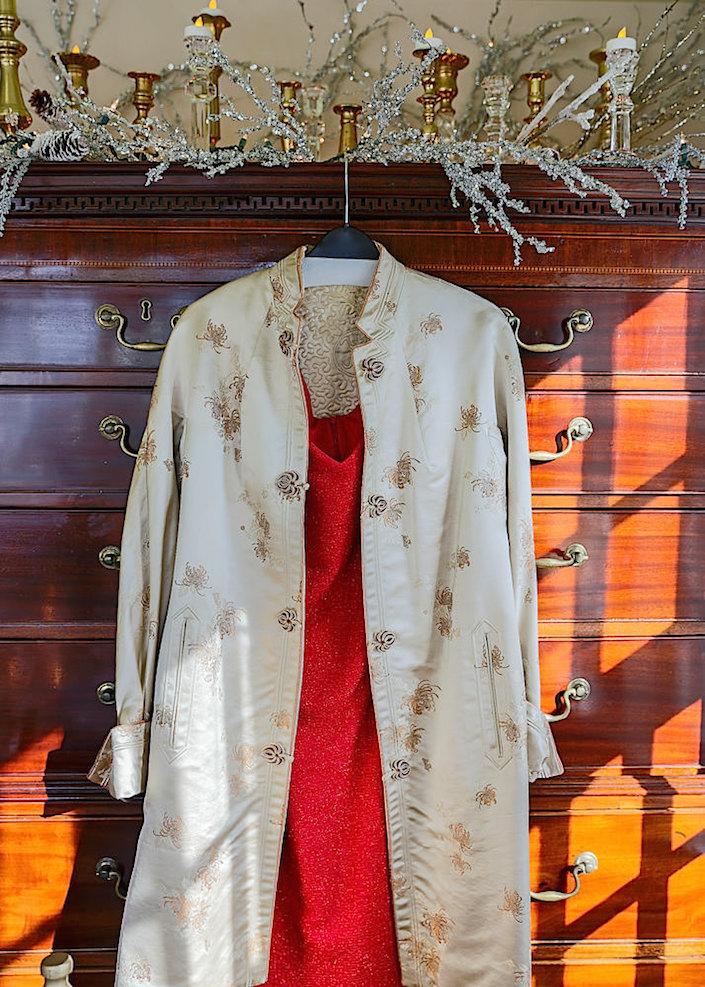 The bust is a staple in Carey's holiday decorating schemes and this year was painted white and adorned with frosty accoutrements.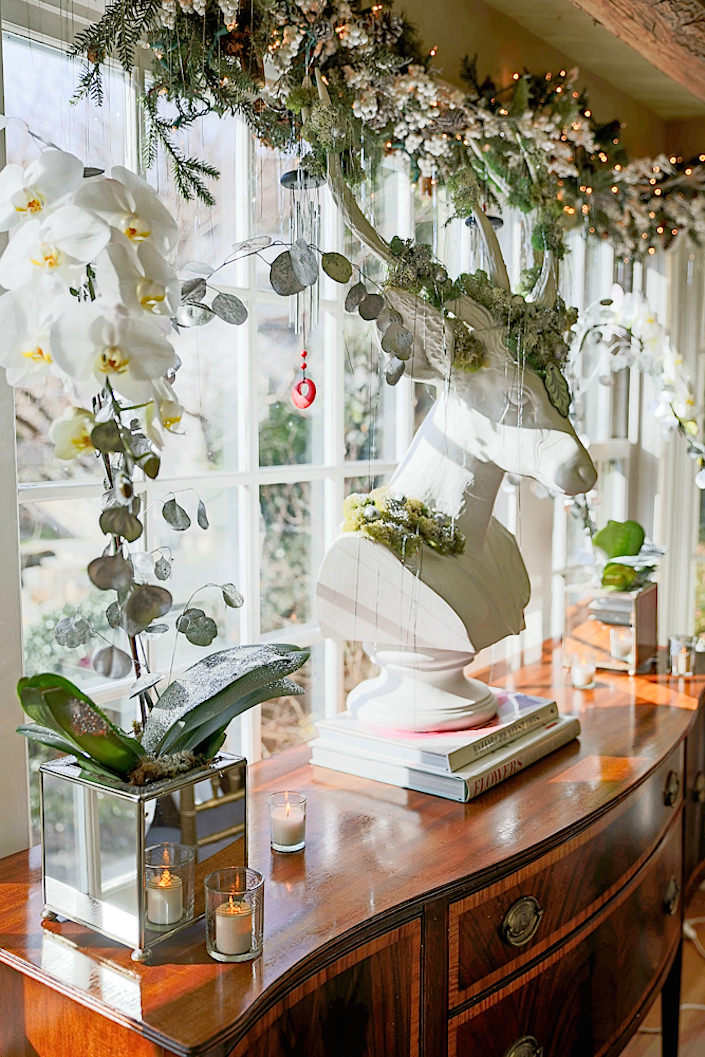 Tinsel and metallic tones were incorporated with abandon to emulate the Himalayan paradise.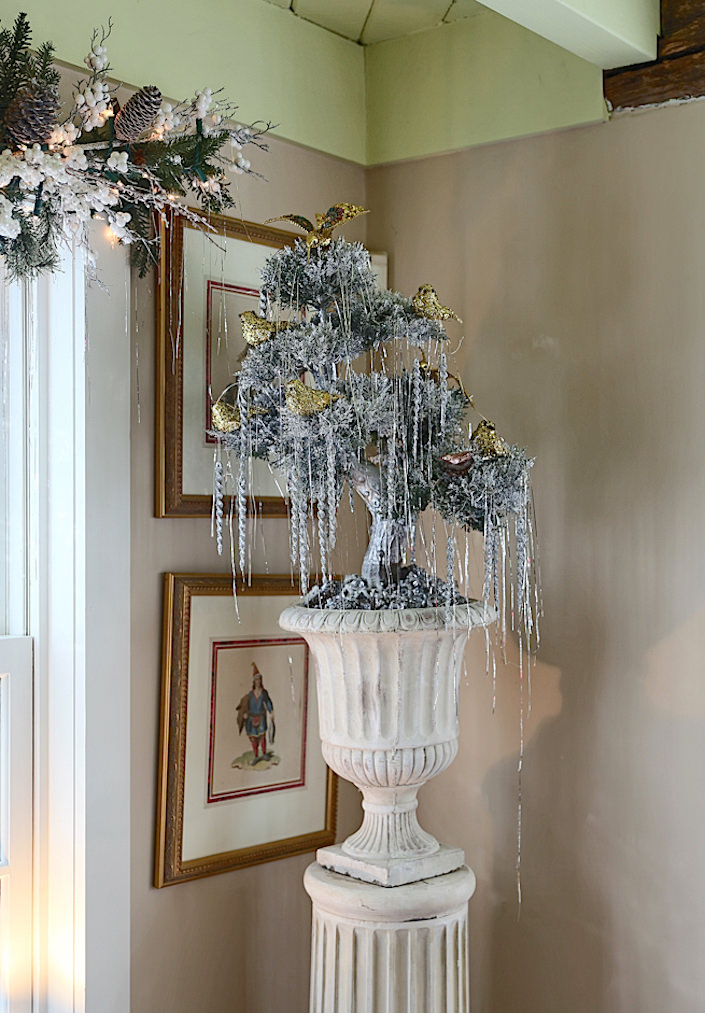 And on the mantel, giant silver acorns, spray painted pine cones and greens add to the feeling of abundance.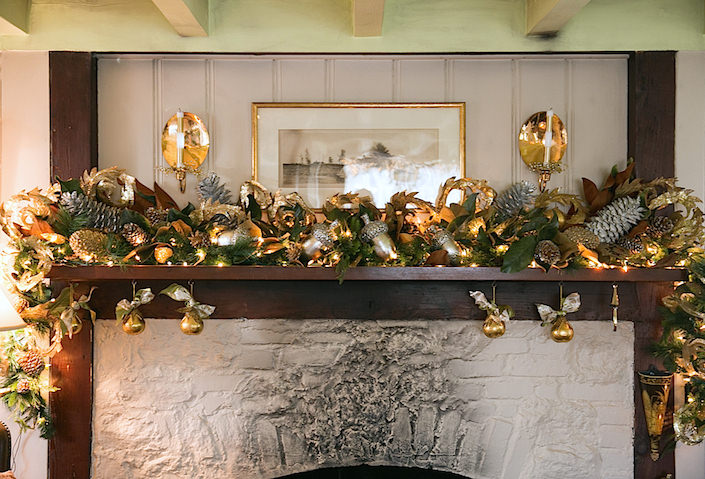 Carey's house includes a small conservatory which each year, including this one, she fills to the top with a full and festive tree.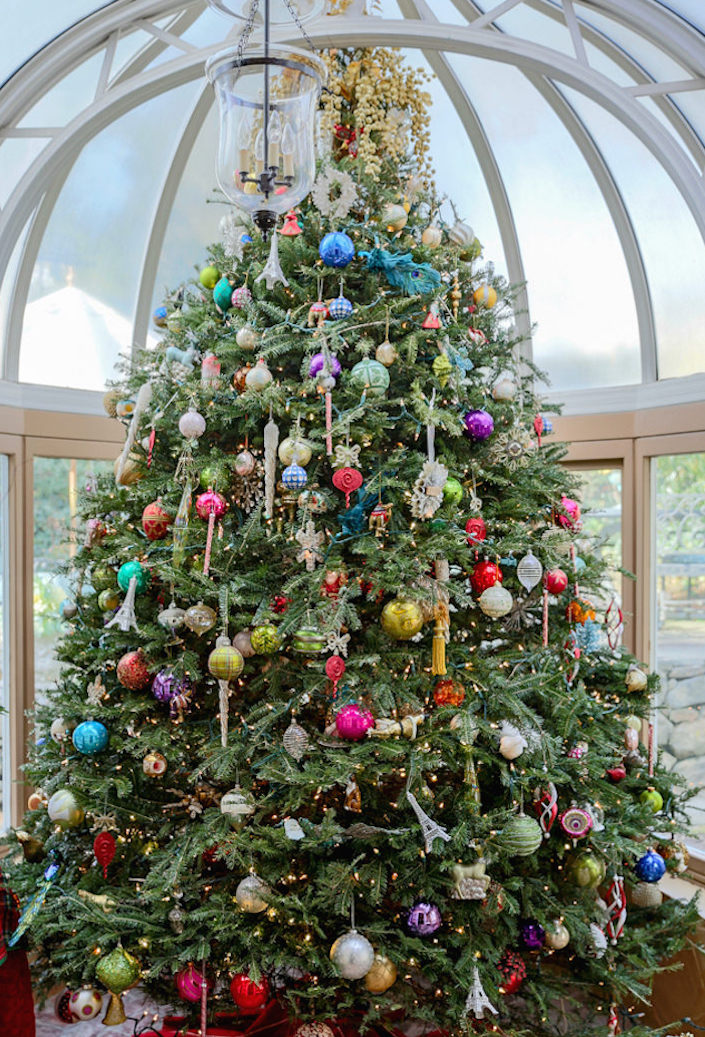 Carey's holiday celebration always include a seating dinner coordinated with the theme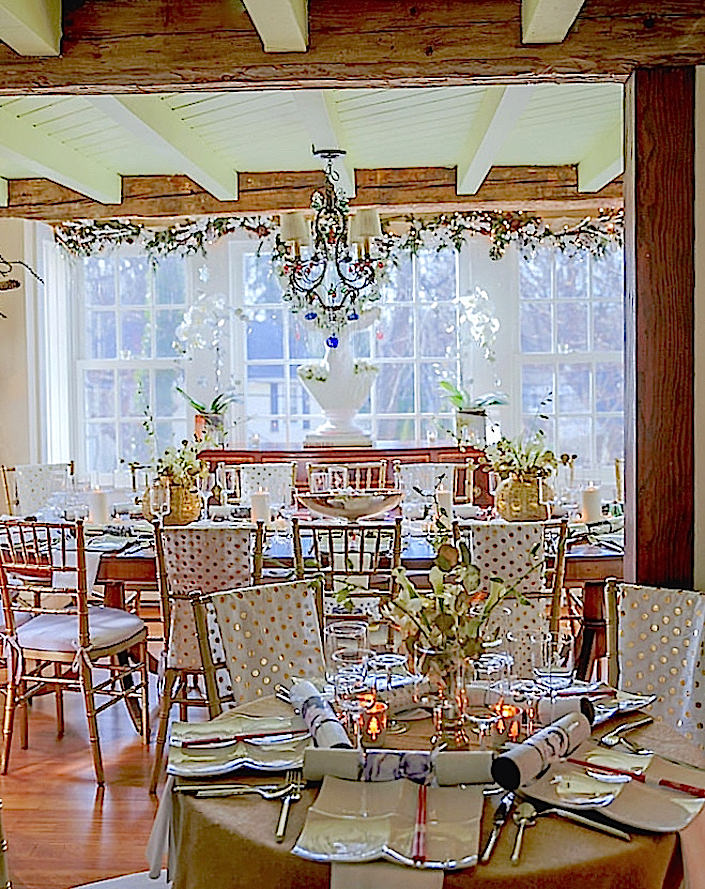 including the invitation. This year, the invite to Shangri-La came rolled on a scroll with a scene and quote from the book ,"If we do not find the heaven within, we will not find the heaven without." A wonderful sentiment for this holiday and throughout the year!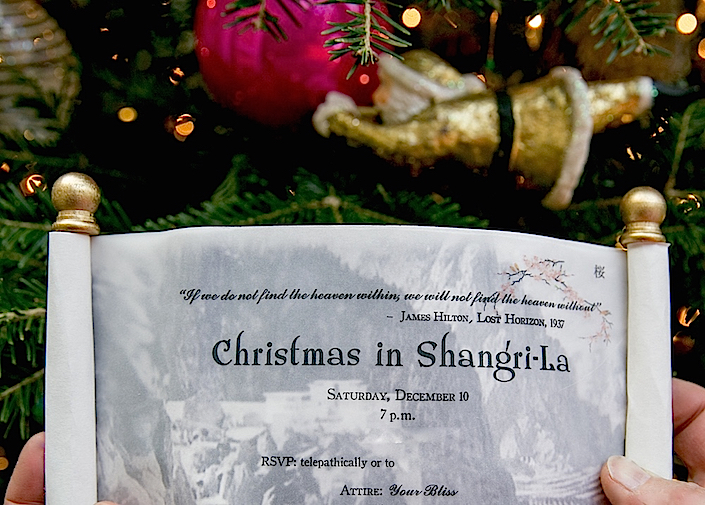 all photos by Stacey Bewkes for Quintessence unless otherwise specified