There is always much to be thankful for at this time of year – family and friends, health and a cherished haven to call home – something that we have come to appreciate even more in the past few years. Here's hoping you all are enjoying the day with ones you love.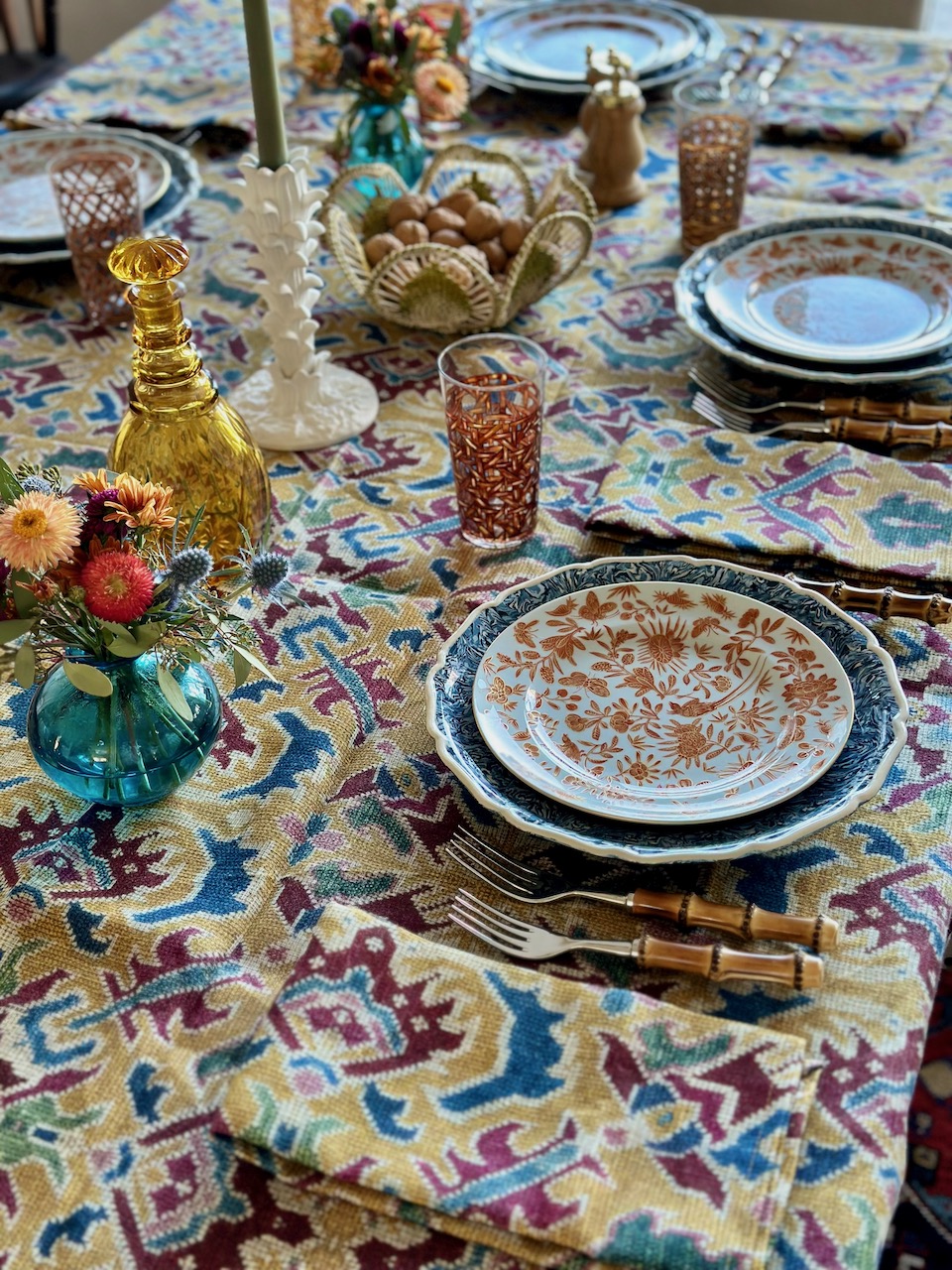 I'm also grateful for great colleagues, whose beautiful creations and wares I am proud to share. On my table this year, new linens from Cabana set the mood with beautiful jewel tones inspired by an 18th century textile found in Chefchaouen, Morocco's striking blue-washing city in the Rif Mountains. It's the perfect base for a layered mix that evokes the past but is of today.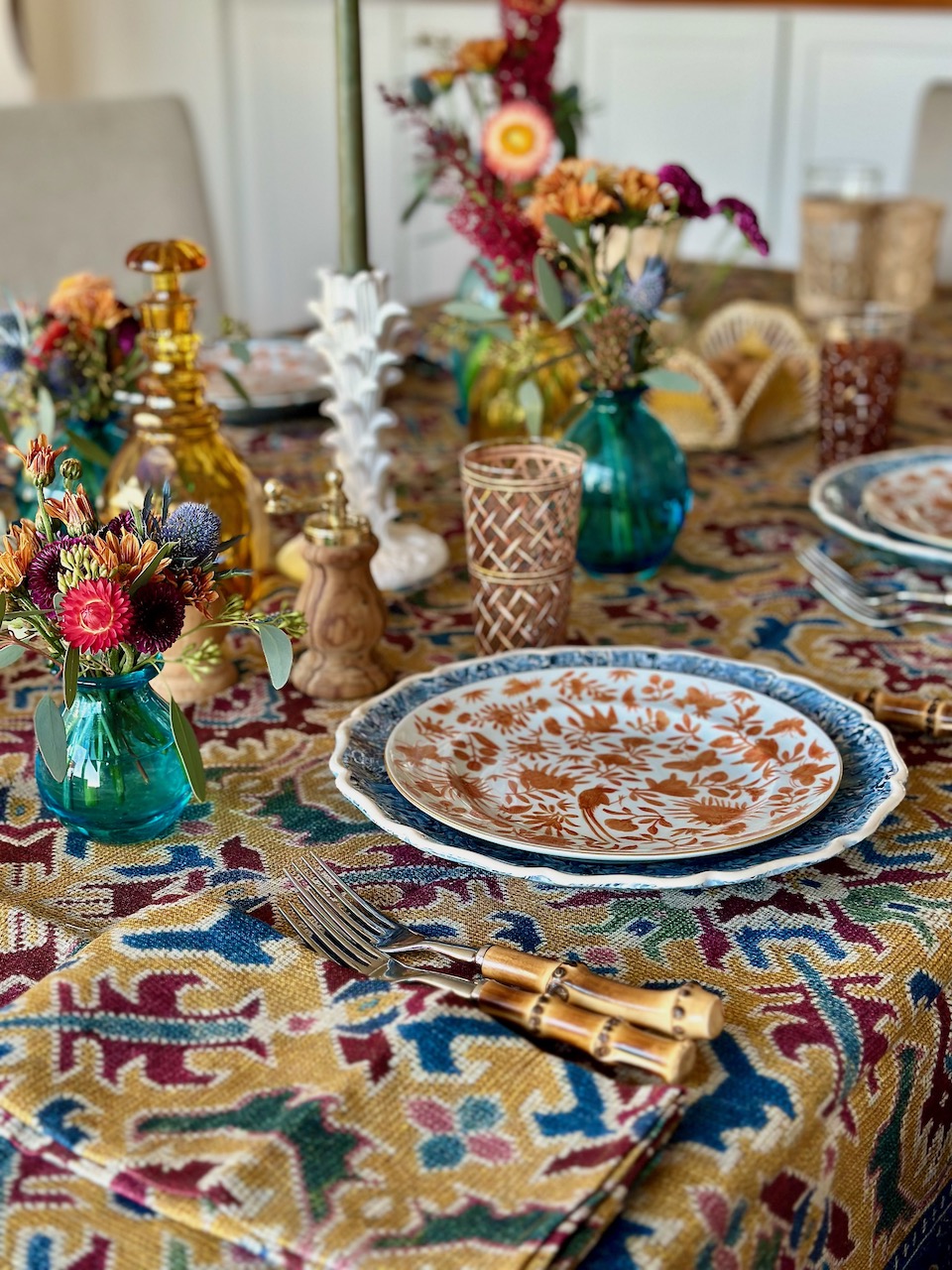 And, speaking of talented colleagues, I am very excited to announce an all new e-commerce Q Worthy is coming! Including some favorite artisans, makers and small companies I have worked with and/or admired over the years, there will be a highly edited selection of purchasable products for you and your home. Leading up to the holidays there will also be a week of very special exclusive one-of-a-kind offerings that will go to those who get there first.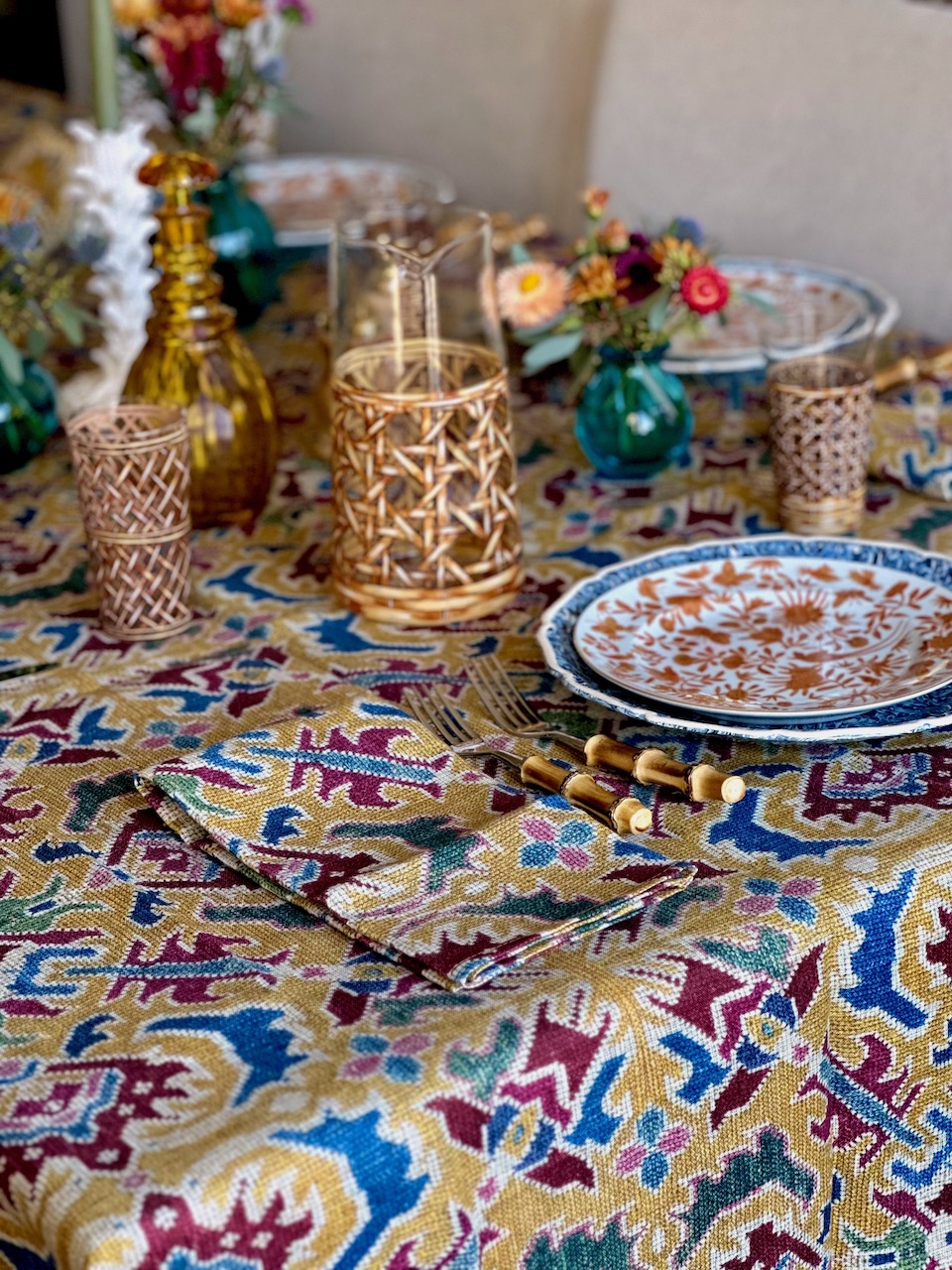 AND there will also be an exciting fashion capsule collection in collaboration with D'Ascoli that helps you travel in style no matter where your journey takes you – more on that in the next few days.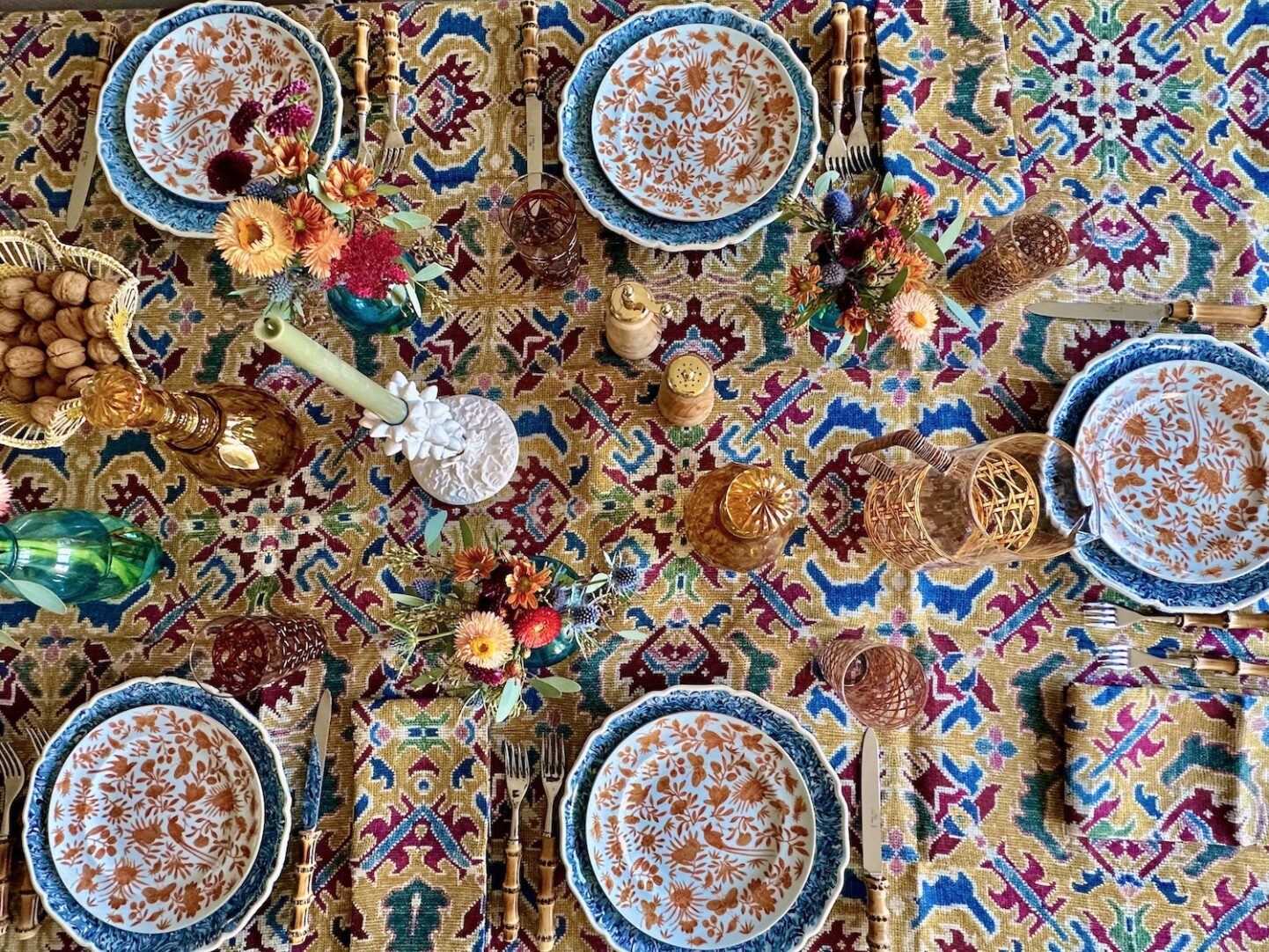 So enjoy your feast, family and friends and stay tuned! I am always grateful to all my subscribers and readers who choose to visit Quintessence for a bit of style and substance – thank you!