I meant for this to arrive in your inboxes this morning but with the excitement of having everyone home, guests arriving, last minute wrapping and the extenuating commotion that is Christmas Eve it somehow never made it. But that now affords me the opportunity to wish all of you who celebrate, a very Merry Christmas!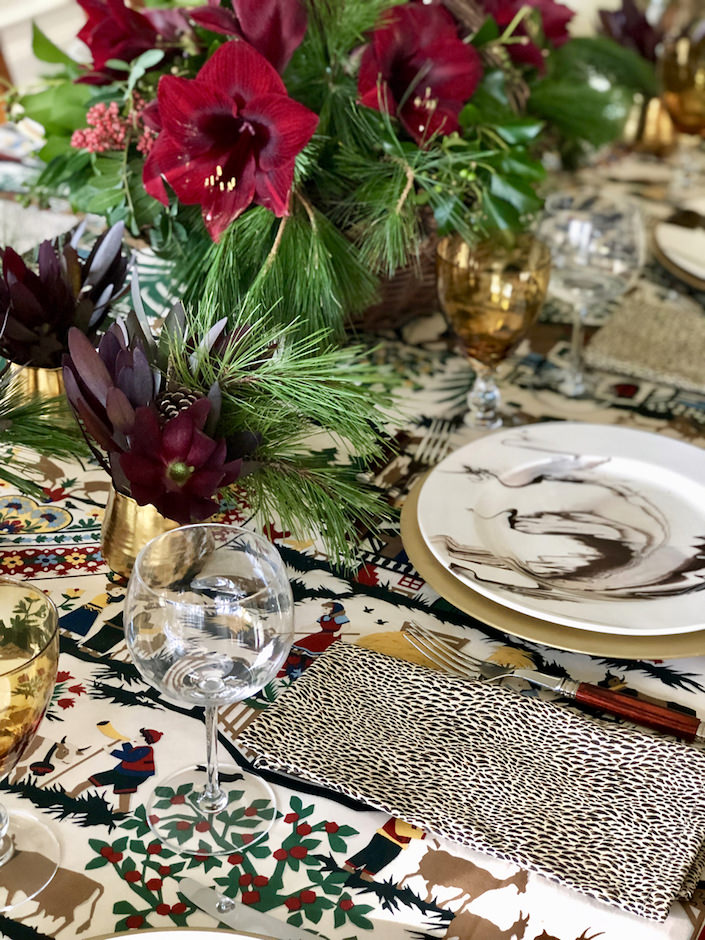 Holiday tables are one of my great creative joys and this year I went with a chalet-ish theme, starting with the über charming Pierre Frey Montana fabric. A longtime favorite, it seemed the perfect pick to partner with my handsome new Christopher Spitzmiller marbleized plates.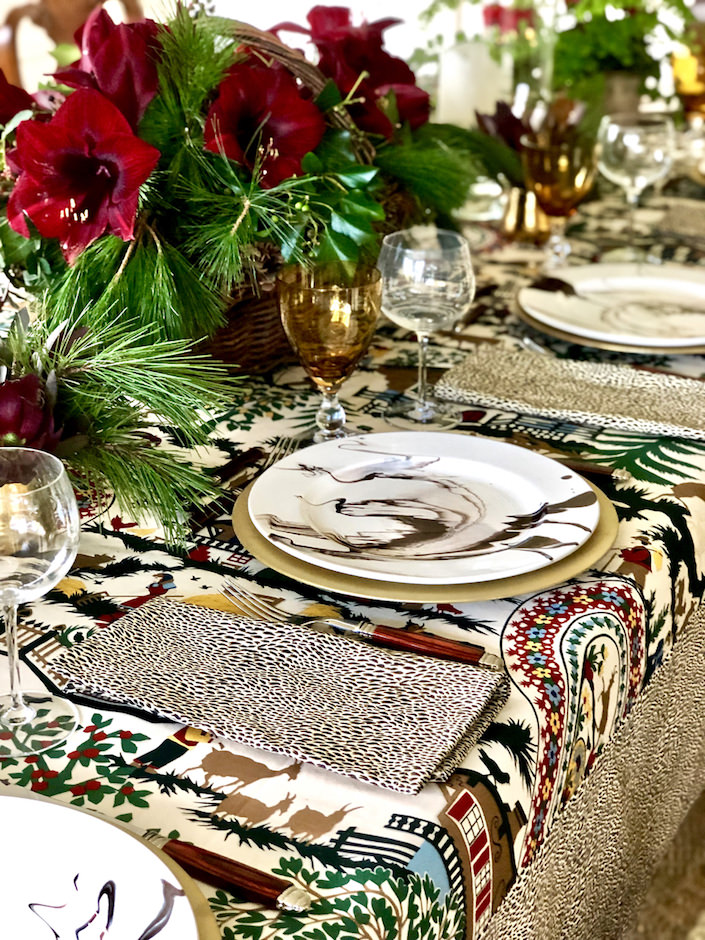 In considering fabrics for coordinated napkins, another favorite, le Manach Plumettes, proved to be an ideal foil for adding an additional layer of nature-related pattern to the mix. It also served as a border around the tablecloth as a single width of Montana was not quite enough for my table.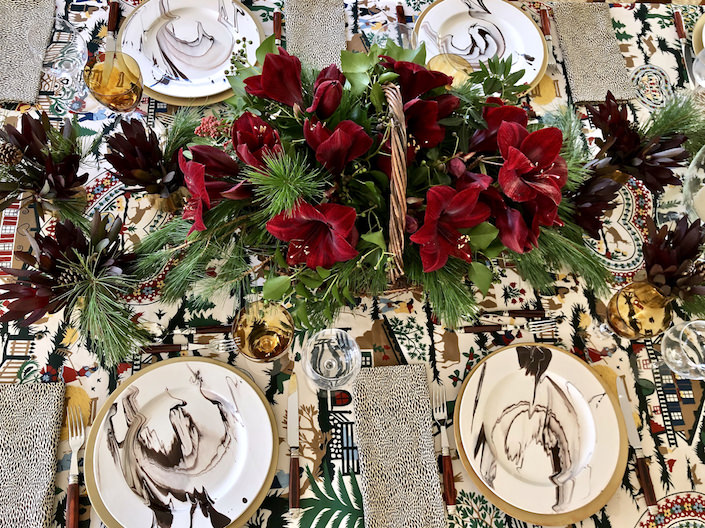 Karen Legan of Lemon Dahlia Flowers, who I worked with last year, again did a fantastic job interpreting the theme with lush and appropriate arrangements. A rustic basket anchors the table with amaryllis in the most amazing deep garnet hue.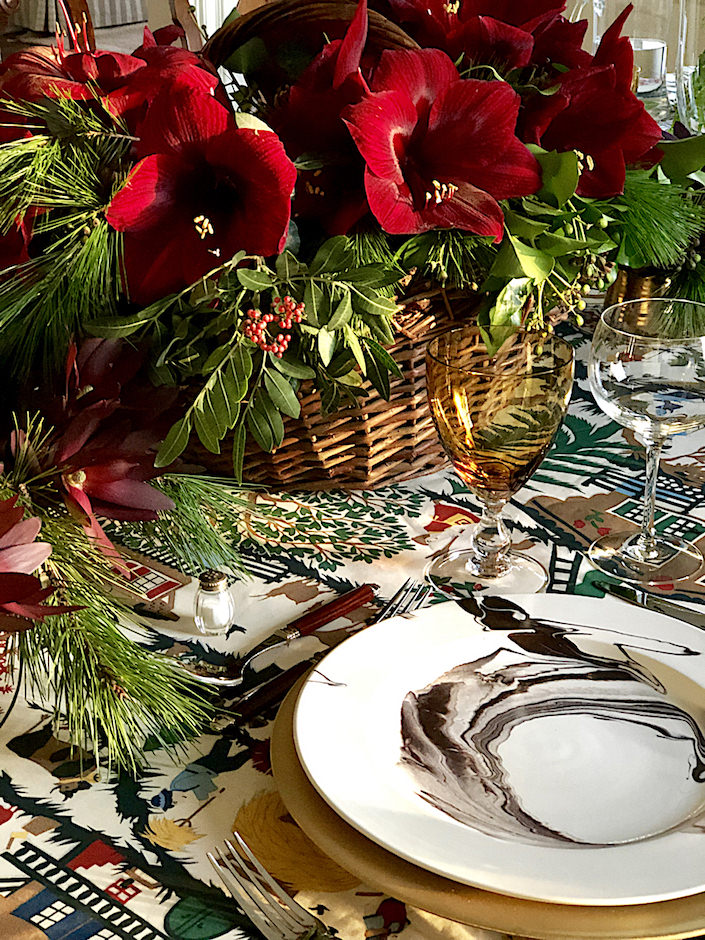 For the rest of the table, we opted for plants in rustic handmade clay pots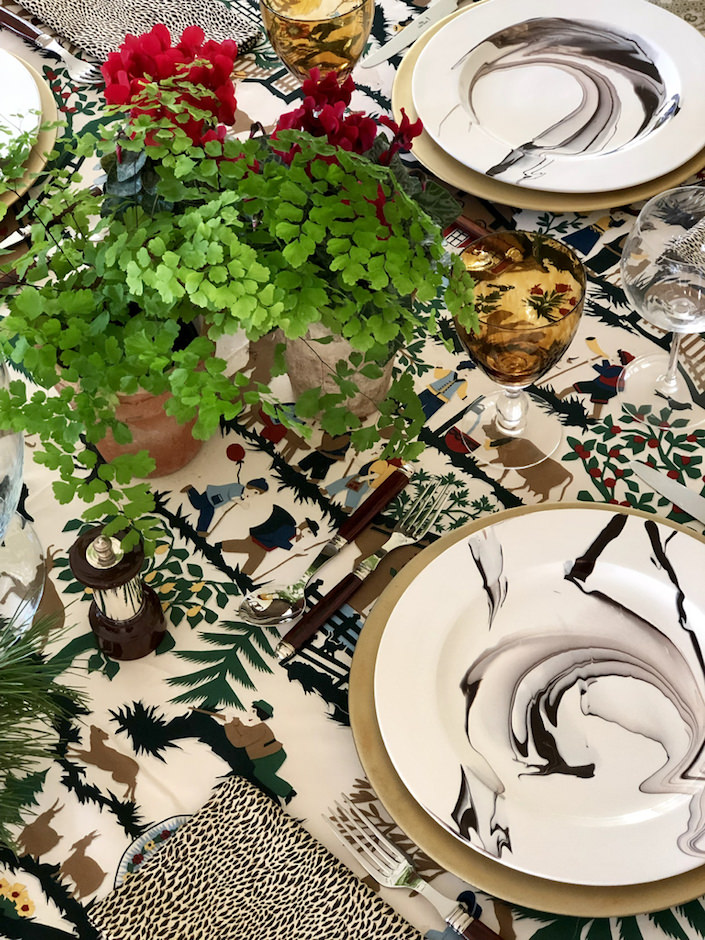 and small containers with leucadentron, with pine needles and cones.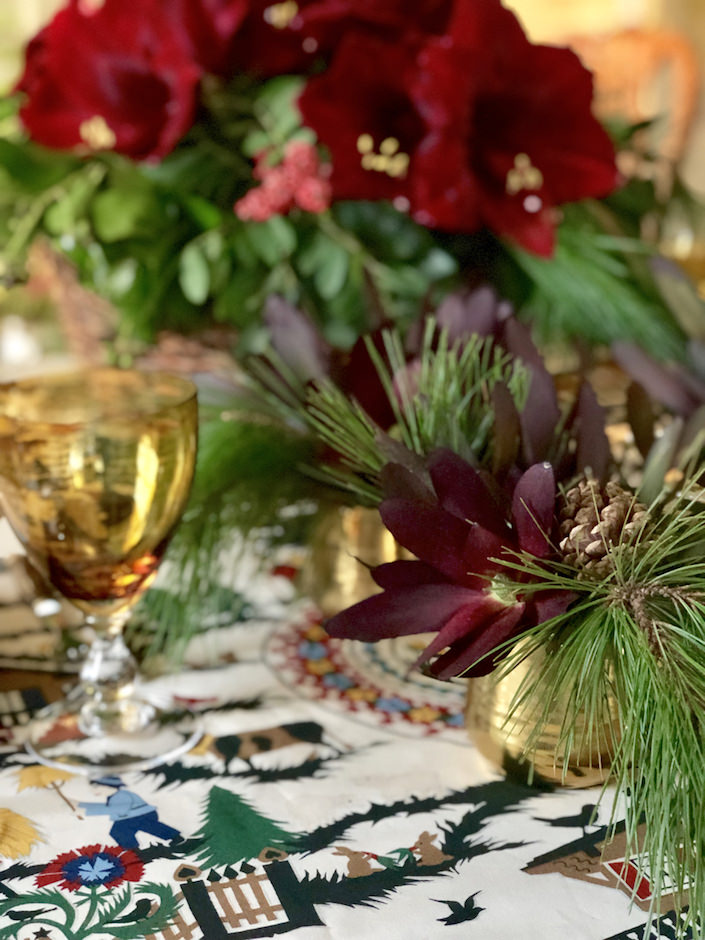 I hope everyone has had a wonderful Christmas filled with family, friends, great food and lots of love!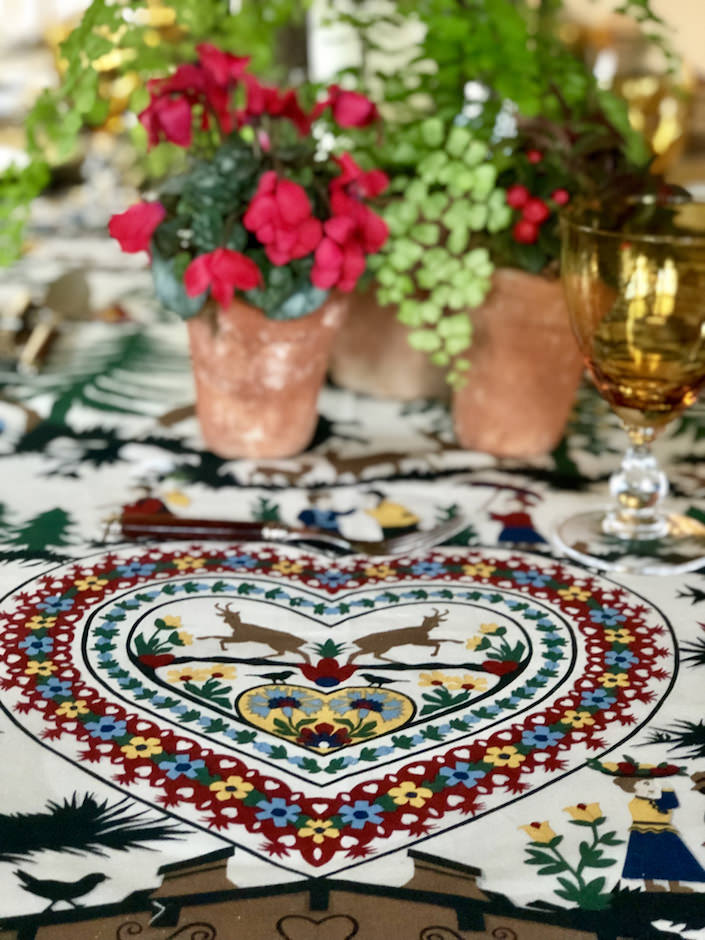 all photos by Stacey Bewkes for Quintessence