Three years ago, after decades living in London, Paris, Switzerland, the United States and Tangier, designer Nicolo Castellini Baldissera finally made the pilgrimage back to his home town of Milan. What he remembered as a somewhat grim and confining city, he found transformed into a cosmopolitan center of vibrant Italian life. Please tag along for a behind the scenes visit with Nicolo at his apartment in Milan and his ancestral home, Casa degli Atellani.
For a young man, from a legendary Italian design dynasty (great grandfather Piero Portaluppi – of Villa Necchi fame – and father, architect Piero Castellini Baldissera also co-founder of C&C Milano), it is understandable how he might have found Milan stifling. Nicolo left at 18 to study art history at Sotheby's in London where he subsequently stayed to raise his family. It was after buying his home in Tangier (watch our video visit with Nicolo there), he discovered his predilection for color.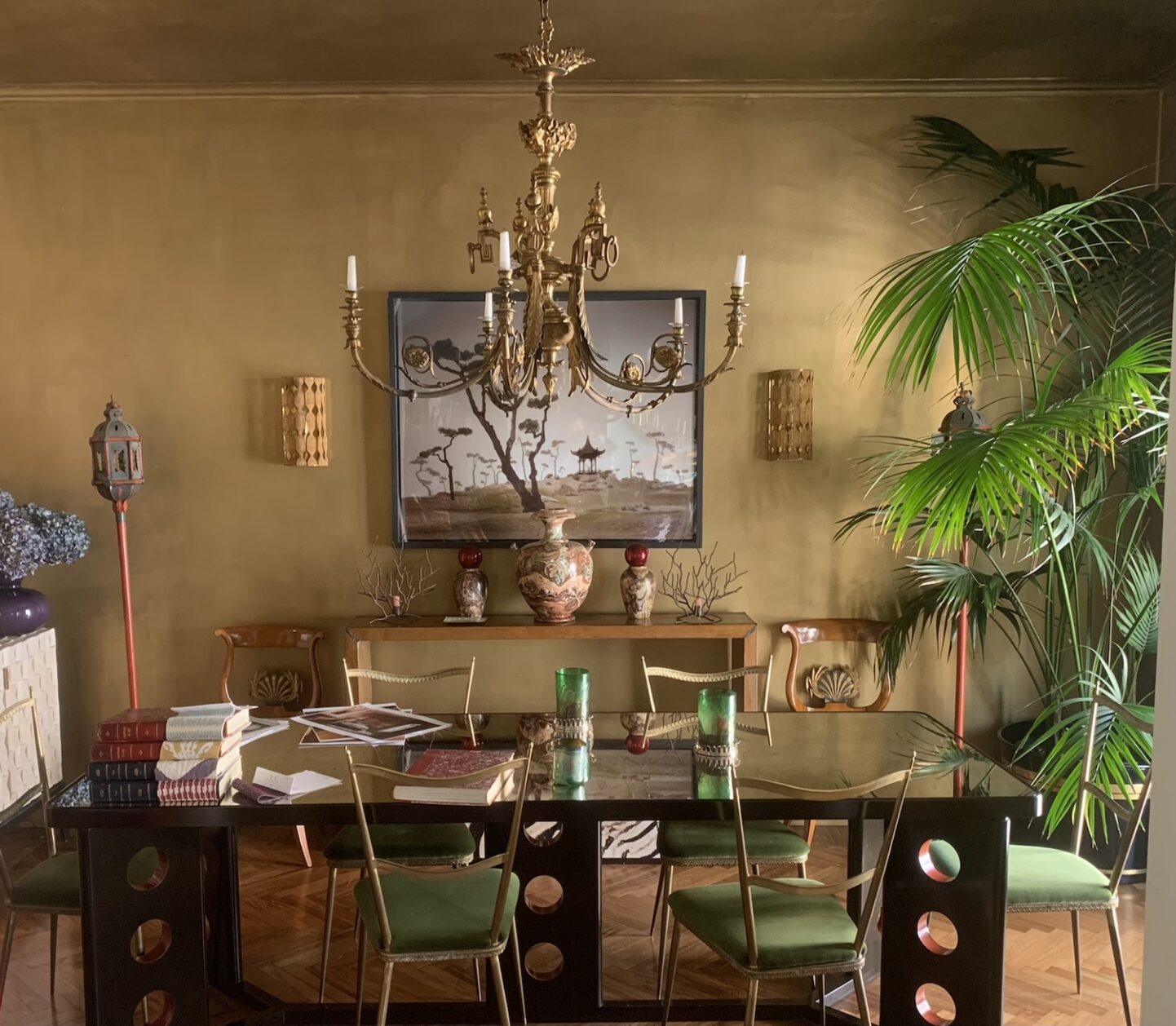 When he decided to reestablish himself in Milan, it was the colors of his beloved northern Moroccan city that he brought with him. Here Nicolo creatively transformed a nondescript white apartment into a jewel box of saturated color, employing clever trompe l'oeil and paint finishes to imbue the space with character. Within lies a mix of family heirlooms, antiques, furniture from his own Casa Tosca collection and newly designed pieces that effortlessly bridge the gap between old and new.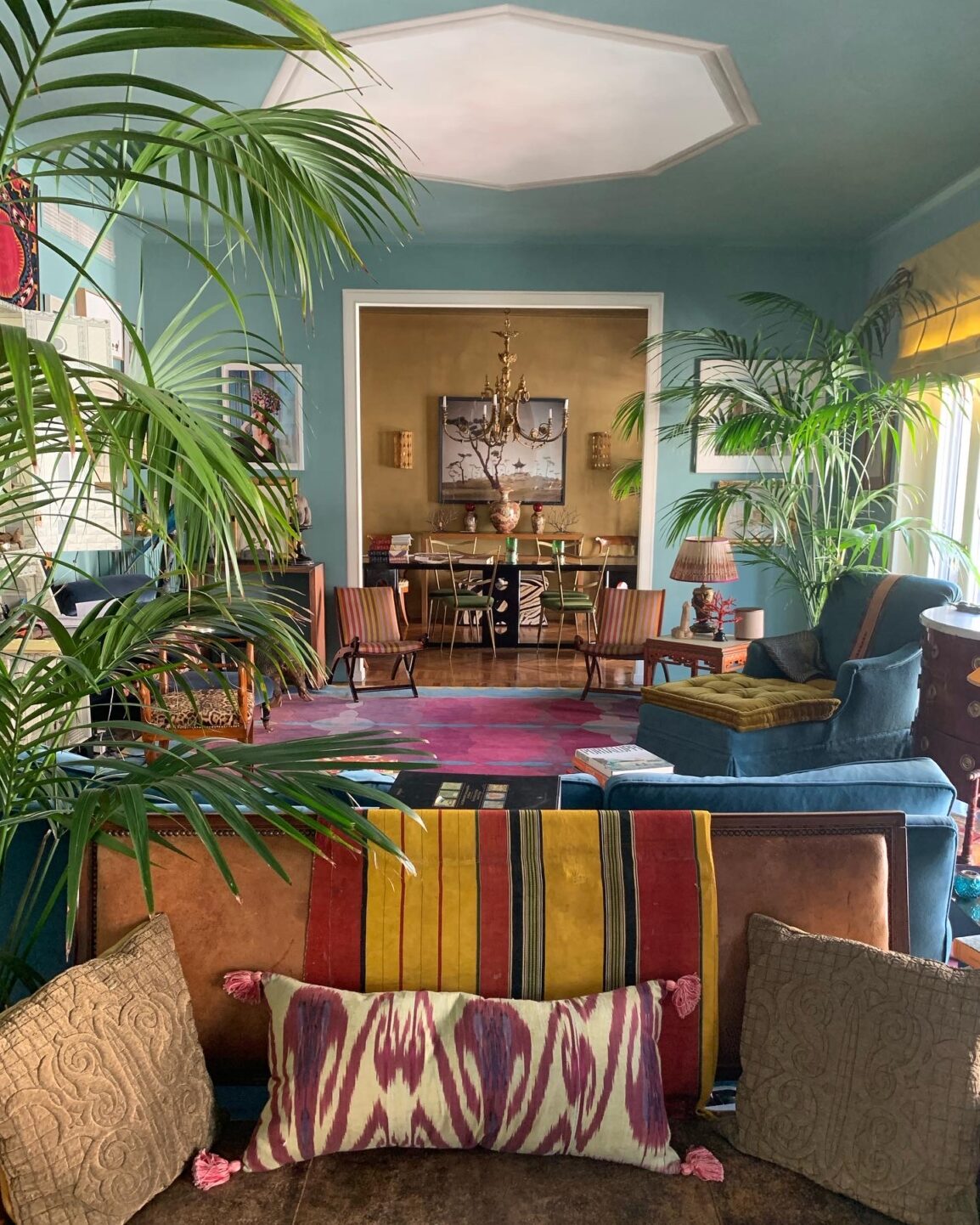 A special visit to Casa degli Atellani reveals the family's deep seated design legacy. It was here that Portaluppi restored, renovated and expanded two original Renaissance palazzos with gardens including vineyards planted by Leonardo da Vinci. He himself lived there until his death in 1967 and is now the home of Nicolo's father. Part is open to the public and soon Nicolo will be making a home for himself there as well.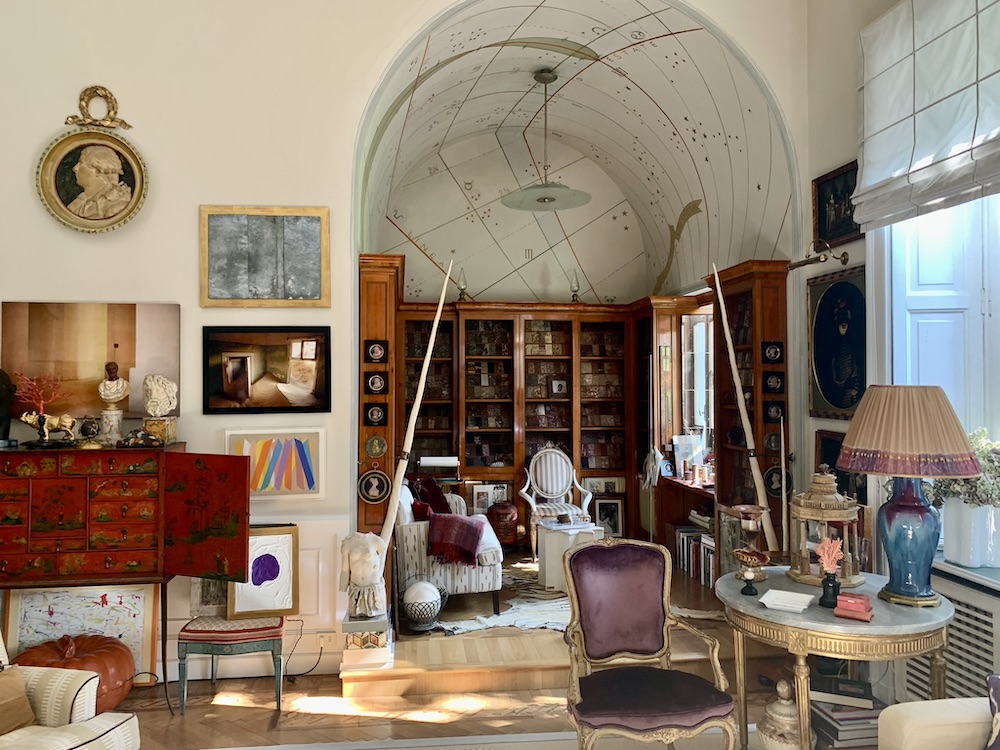 As a member of Milanese inner circles, it was only natural that Nicolo follow up his first volume, Inside Tangier, with a similar look at talented creatives' homes in this revitalized design capital. Inside Milan takes us behind closed doors at some of the city's most stylish homes.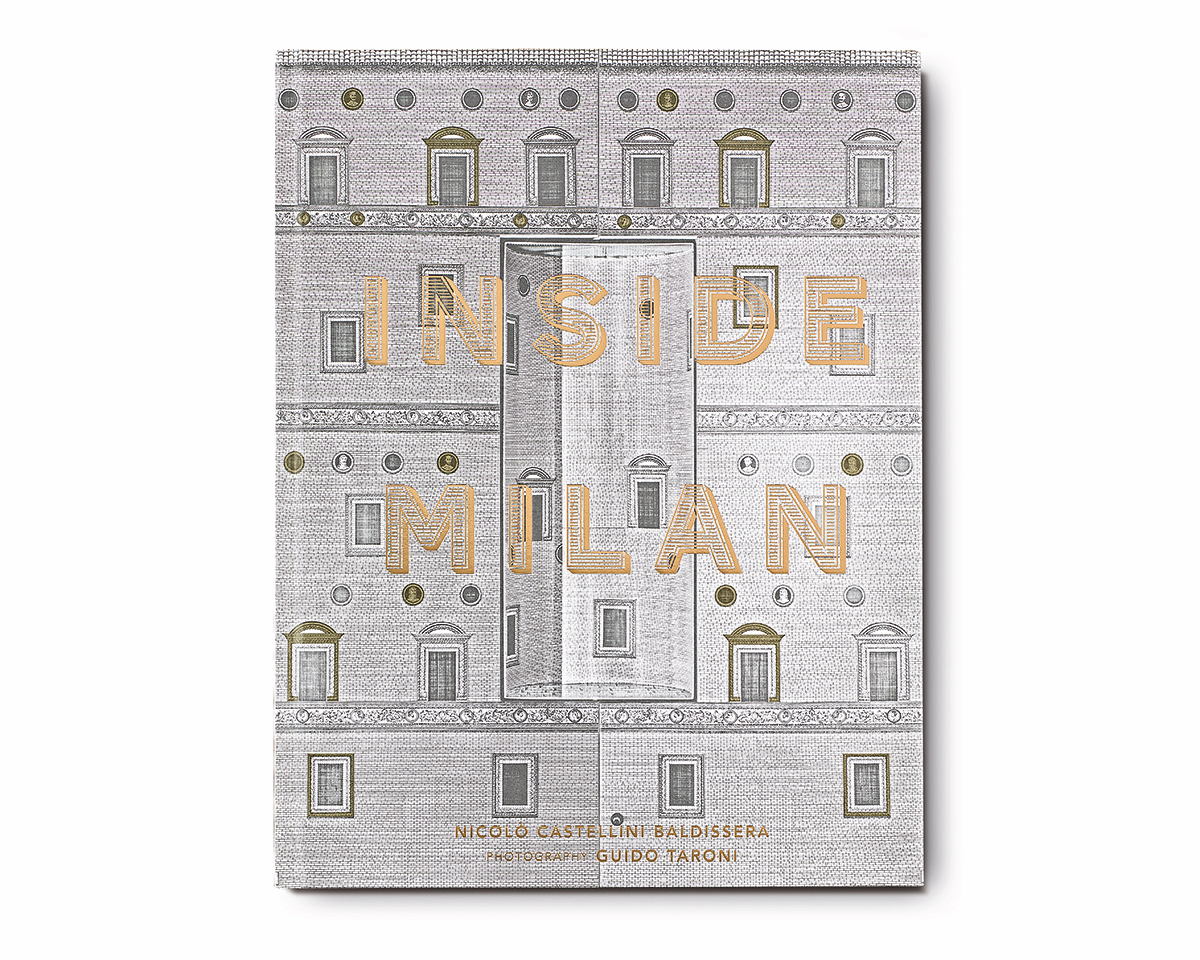 with insightful photography by Guido Taroni.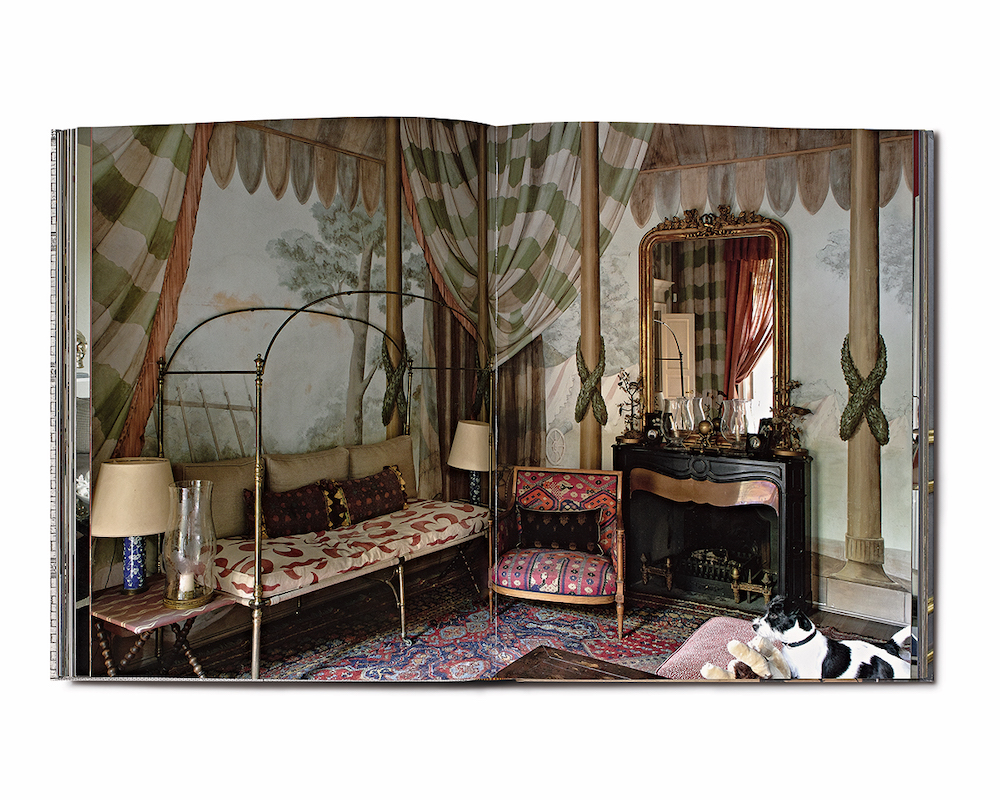 So thank you Nicolo for such an inspiring visit! We can't wait to see what you do with your next home!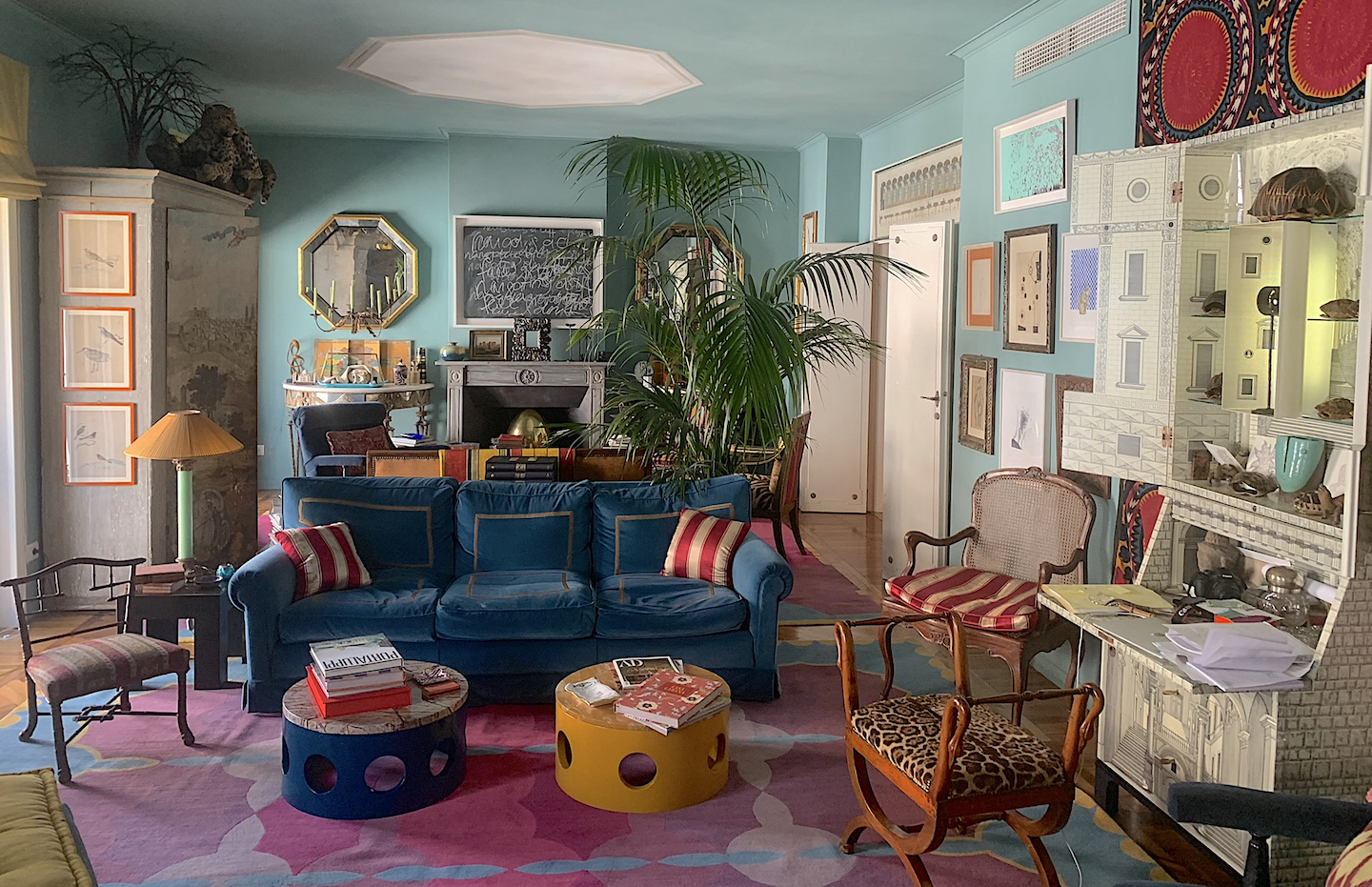 photos by Susanna Salk for Quintessence
And a big thank you to video sponsor The Punctilious Mr. P's Place Card Co., whose place card and lifestyle brand brings The Joy Economy™ to your table! You may recall our video visit to their beautiful Hudson Valley home. And while the company began with place cards, it has organically expanded to other printed products including menu cards, buffet tags, calling cards and personalized note cards as well as pantry and gourmet goods. In fact, their Hudson Valley Jam Trio Gift Set was just selected for Oprah's Favorite Things for 2022! It's the perfect place to start your holiday shopping! We are proud to be aligned with such an inspiring brand!