A few weeks ago, the latest in the art of the table was celebrated at the 2016 Fall Tabletop Market. While most of the new items presented are not available until after the holidays, I have included a few favorites from past seasons for those looking to augment their tables for upcoming fall entertaining. Be sure to also check out past tabletop market posts for additional selections.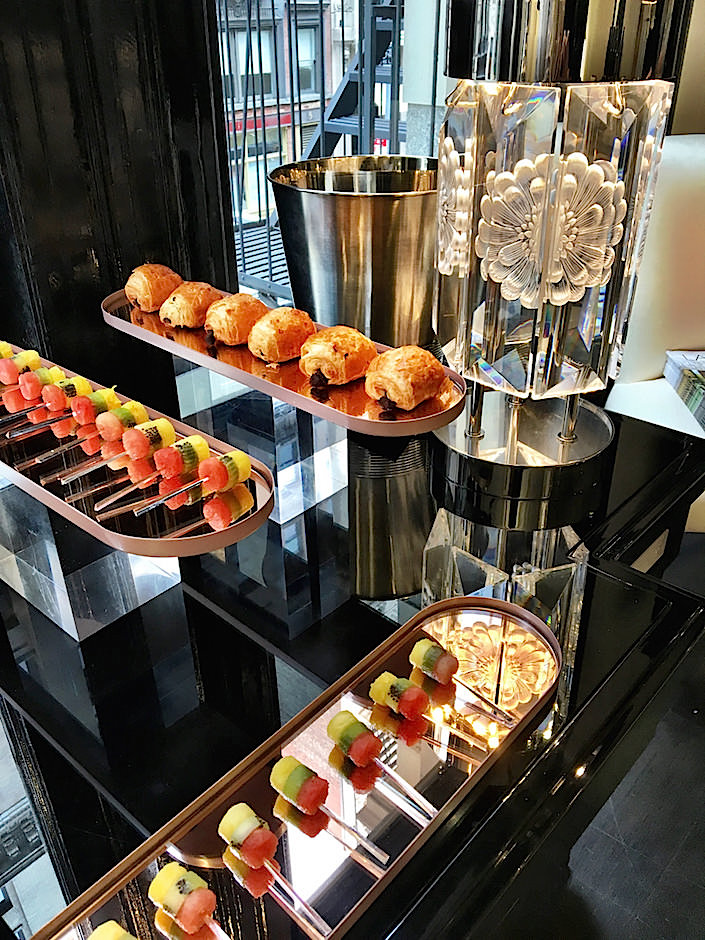 For me market always begins with in the elegant Lalique showroom on lower Fifth Avenue, above, where they presented their new Eden collection for Spring/Summer 2017.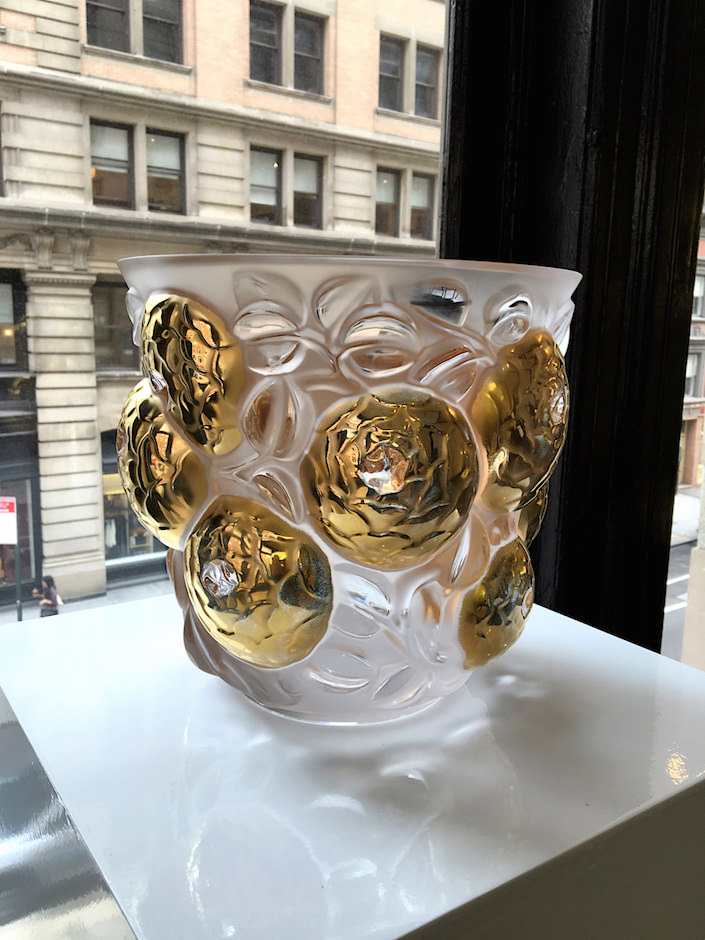 Inspired by nature, green and gold crystal evoke a sun filled landscape. The classic Art Nouveau Oran vase, above, designed by René Lalique in 1927, is newly released in a limited edition of 99 pieces, with gold-stamped dahlias. The Bucolique (holding the flowers) and Ombelles vases, below, available in green and gold luster, offer a fresh vision of historical designs.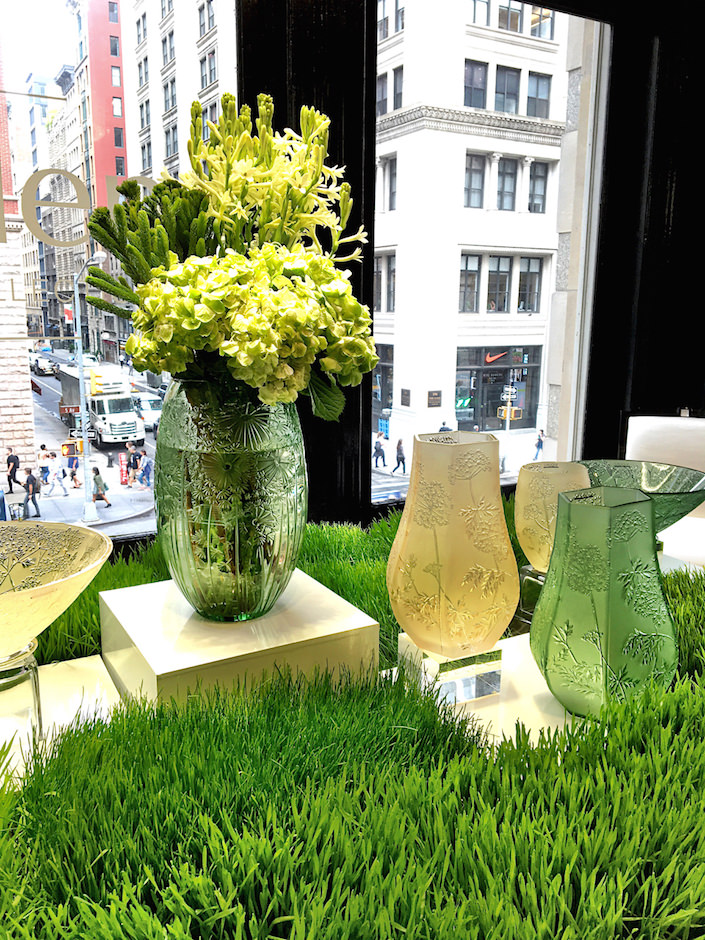 The petite versions of the charming Tourbillons vases, in light green, amber, and pale blue, based on Lalique's 1926 original, feel modern in their abstracted design.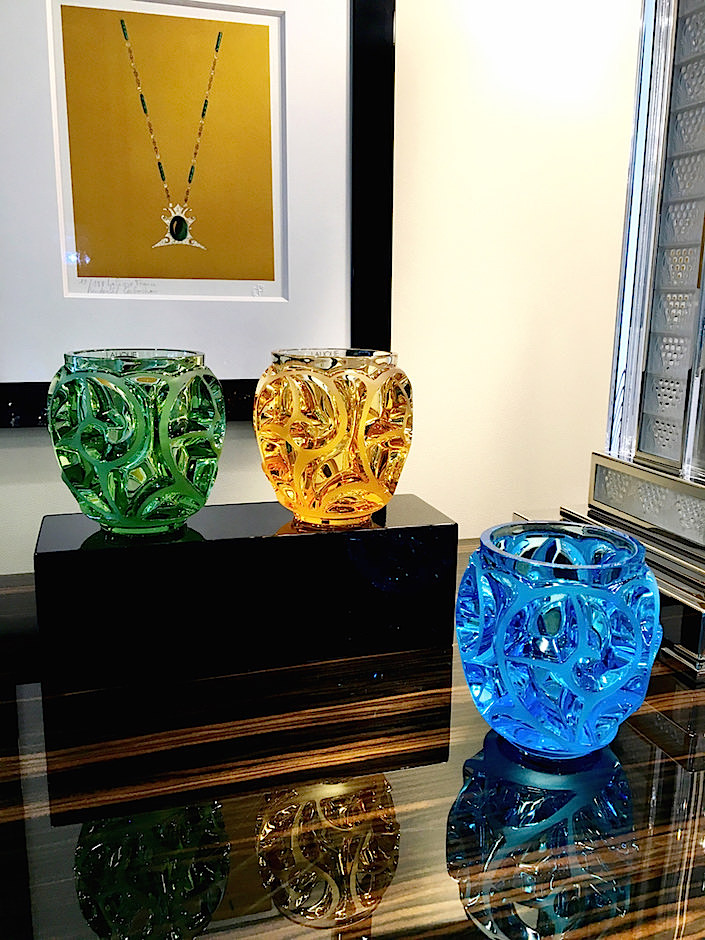 Lalique's collaboration with architect Zaha Hadid began over two years ago with the Visio and Manifesto vases, below, marking the beginning of the Crystal Architecture collection. Originally in black, they were presented at fall tabletop market in a new luminous midnight blue, a color specifically requested by Hadid.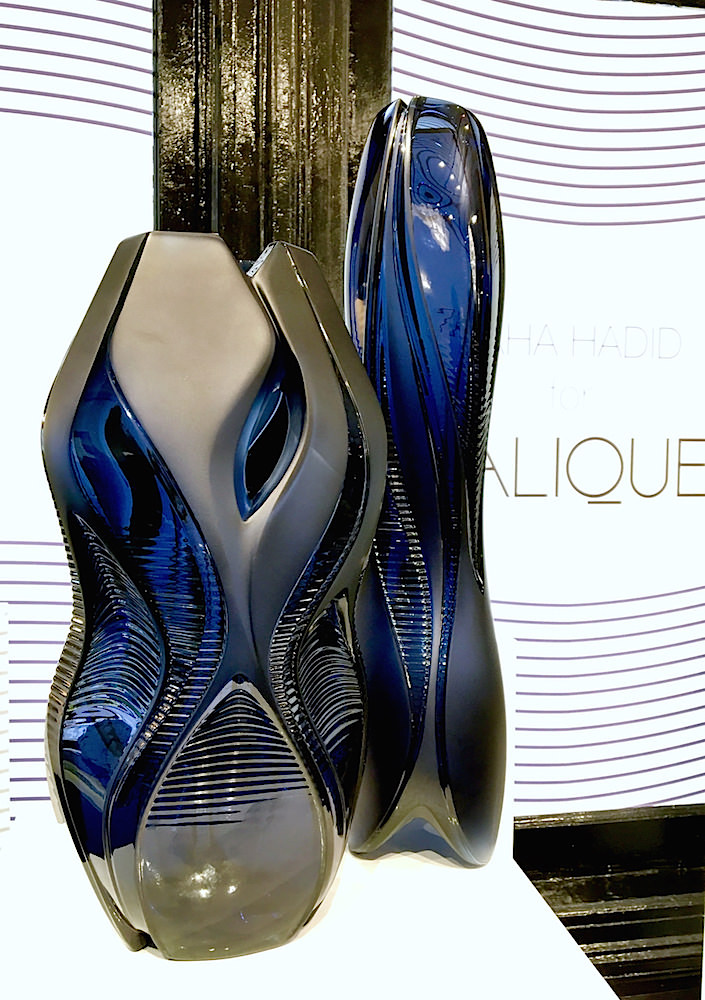 The most recent addition to the collection is the impressive Fontana Bowl, available in black, clear and now midnight blue.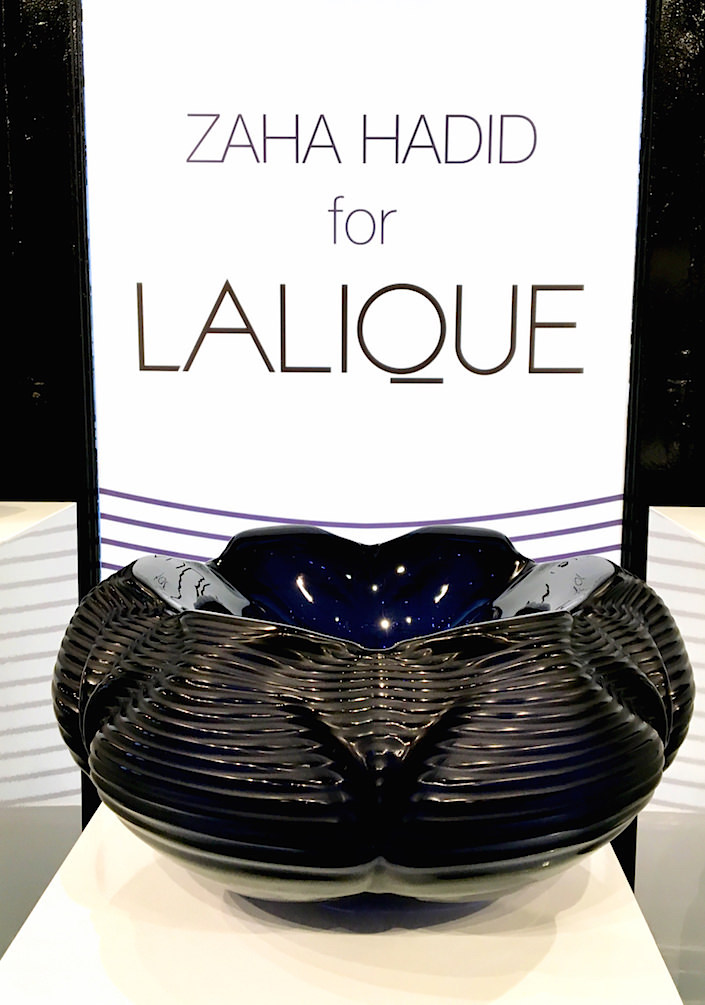 Expressing the "powerful dynamism of water," it is blown inside out, available numbered and signed and accompanied by a a certificate of authenticity.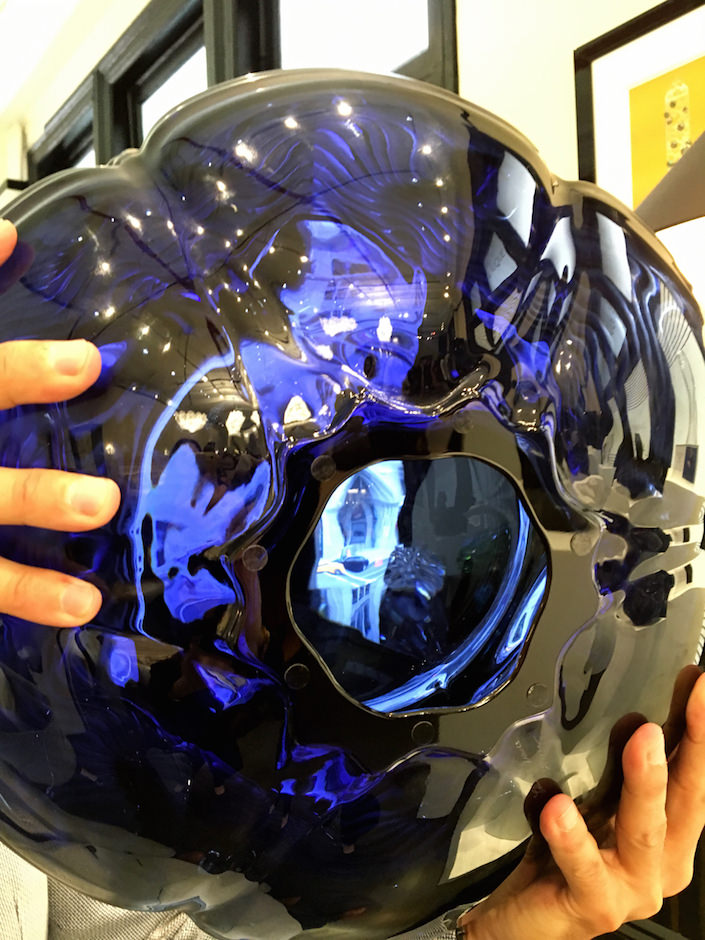 Moving on to the rest of fall tabletop market at 41 Madison, one clear theme for spring entertaining was the plethora of upscale melamine. Two favorites were the Pacific collection from Royal Doulton, below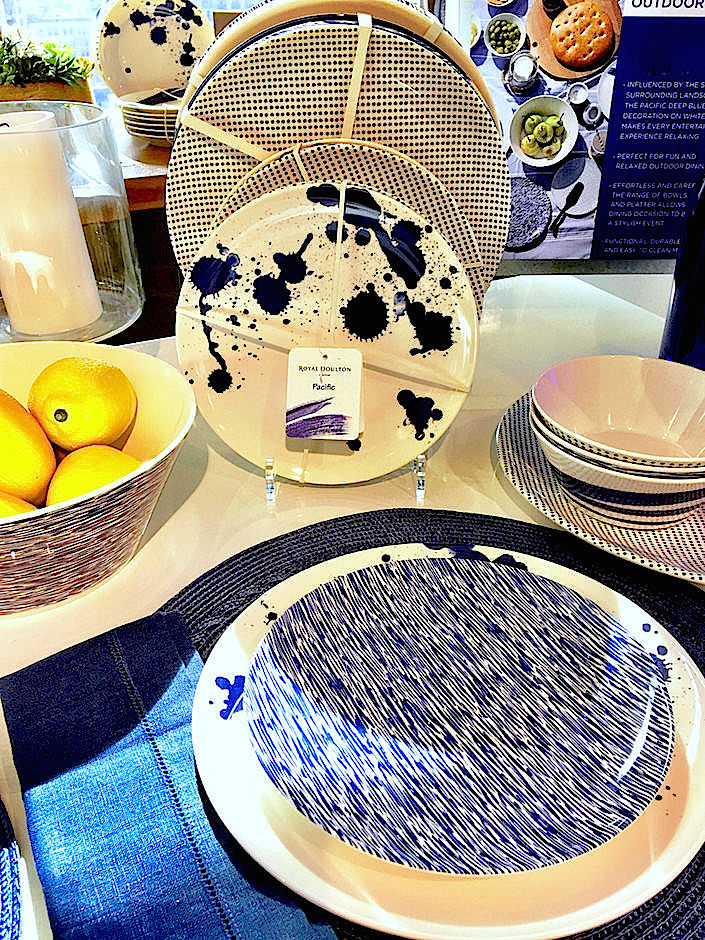 and the Oceanica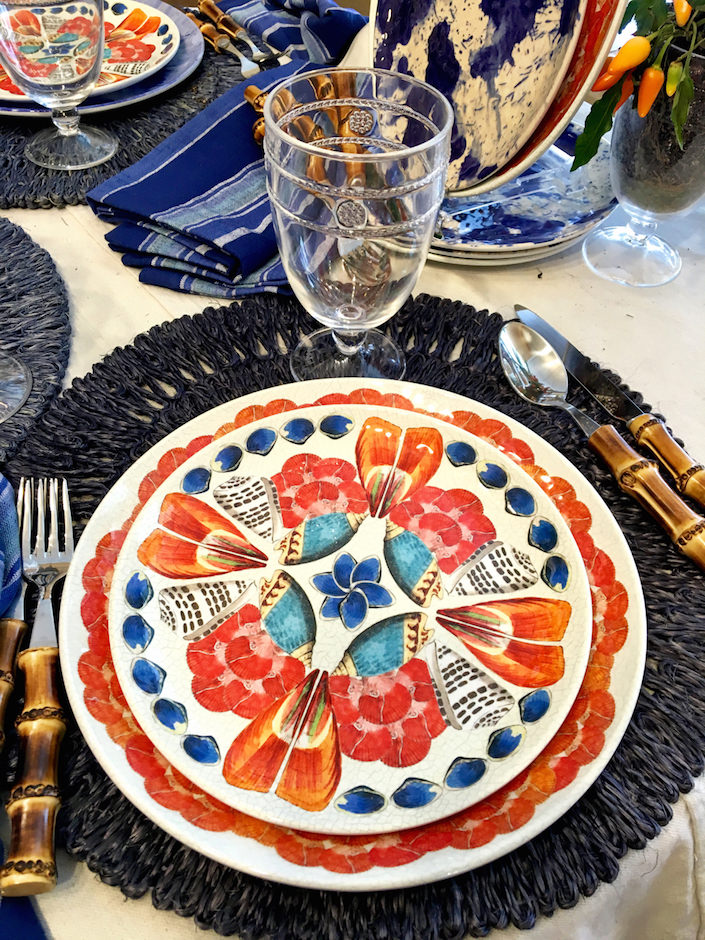 and Spin and Splatter collections from Juliska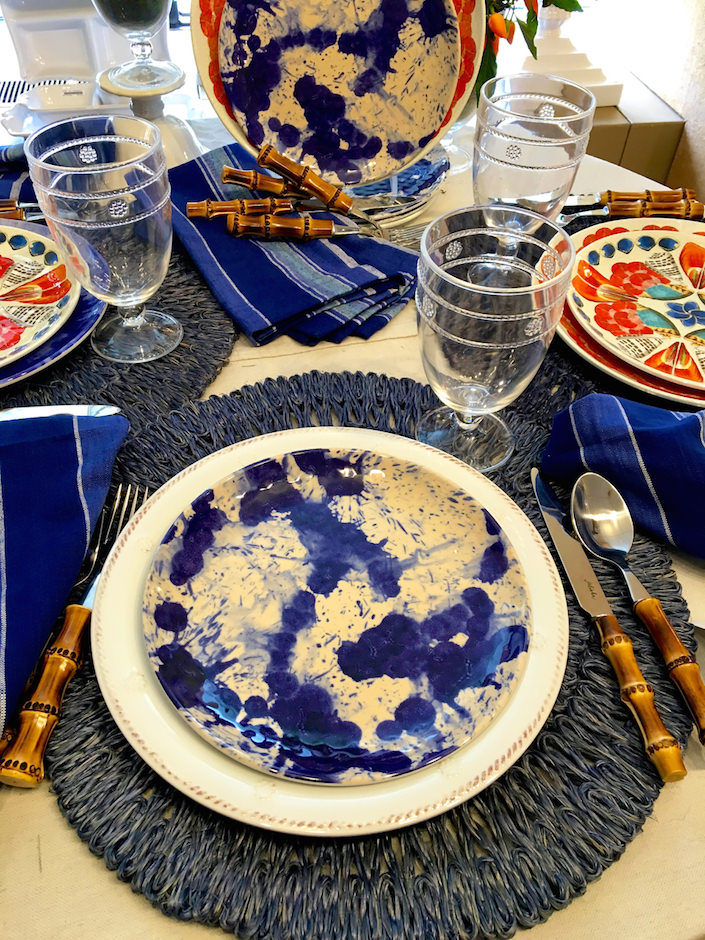 Juliska continued the blue and white theme with their new Iberian and Wanderlust Stripe collections.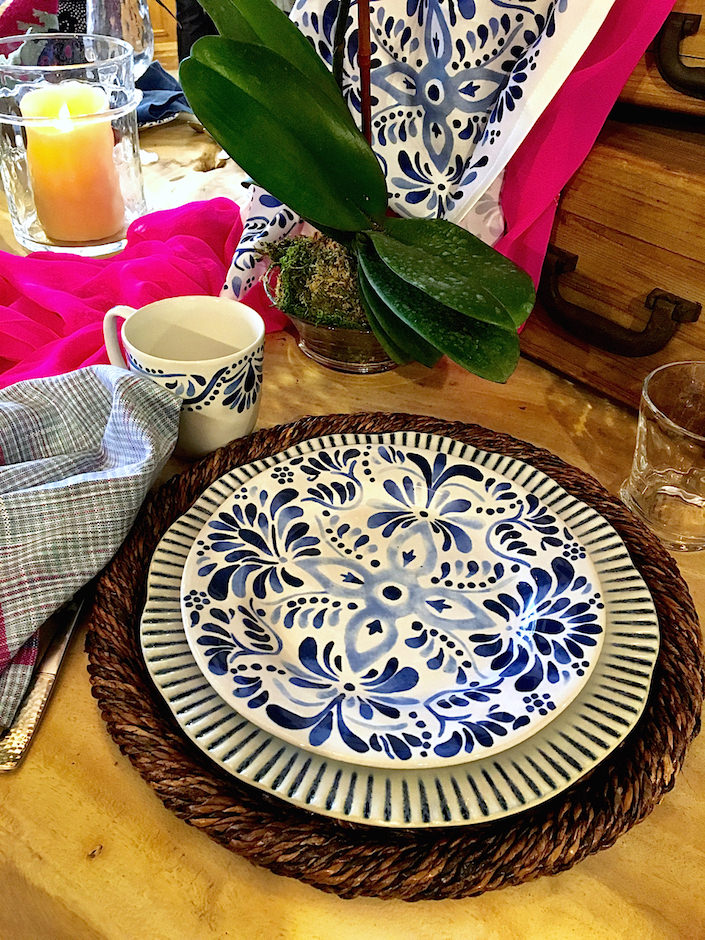 and a fresh new mix and match take on their classic Le Panier line.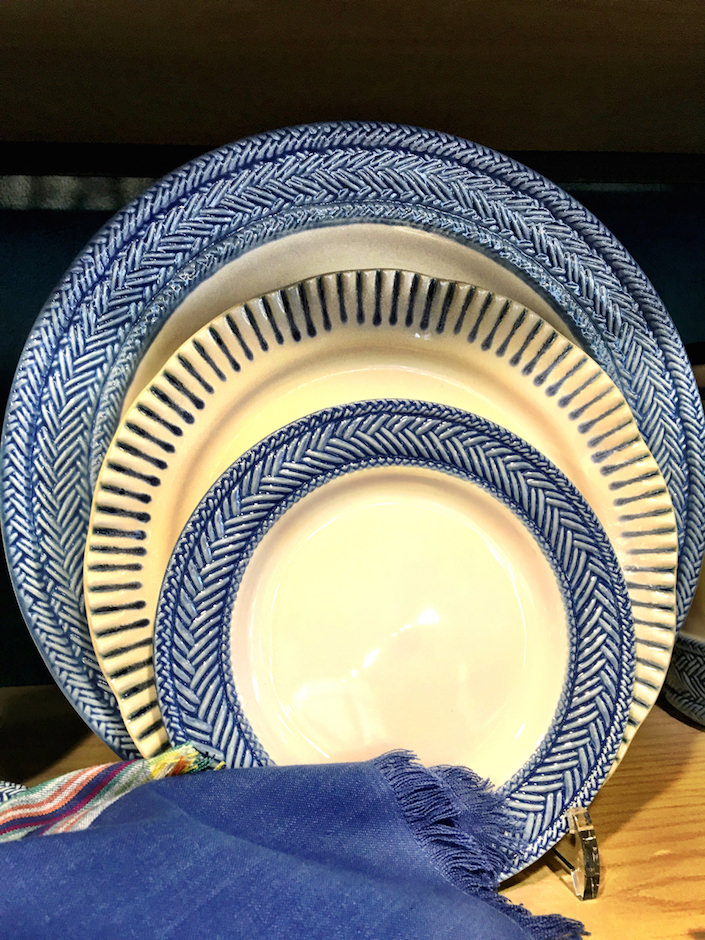 Saint-Louis introduced a fresh new sky blue for their Deco inspired Oxymore collection.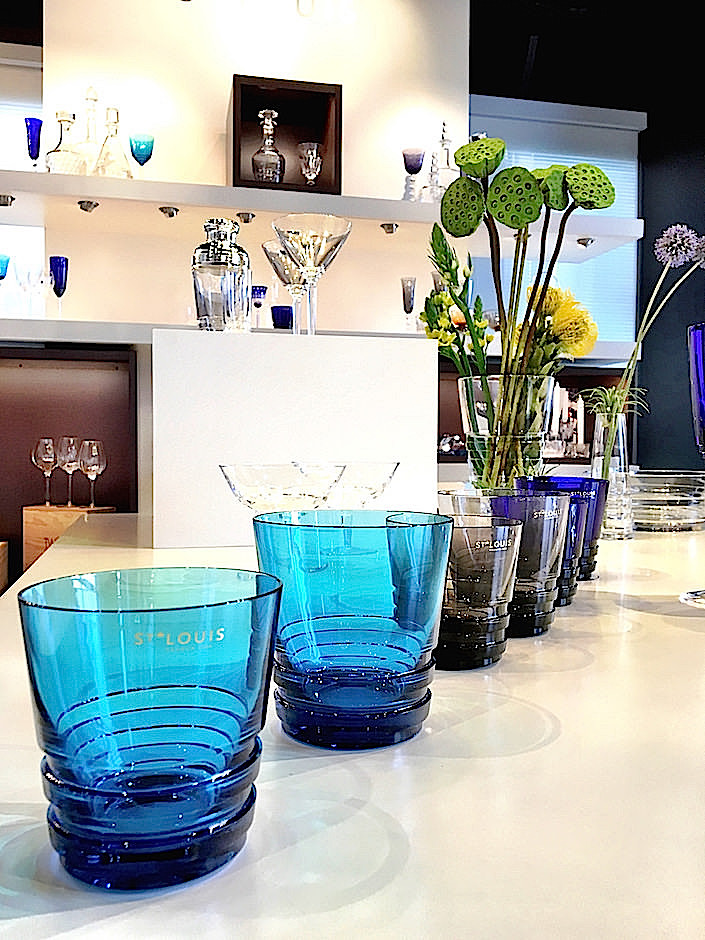 Produced in both their Hot (where crystal fusion takes place) and their Cold (where cutting and polishing is done) workshops, Oxymore is a cross-disciplinary collection including tableware, barware and decorative accessories. Below, the new shaker, cocktail glass and vodka shotglass.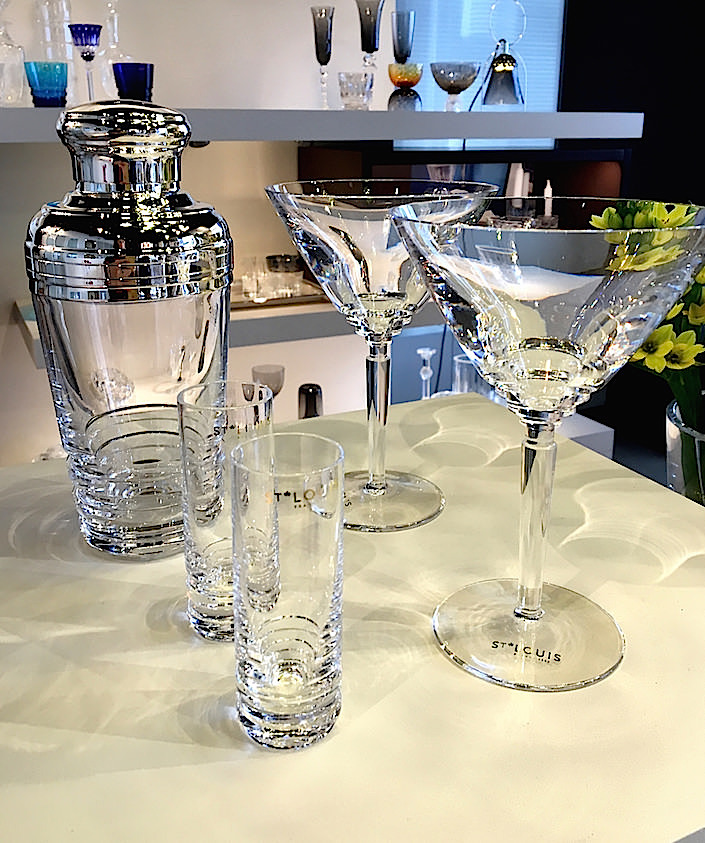 Always a favorite, William Yeoward Crystal introduced several new pieces to the beautiful blue Azzura collection, below – from front to back, a Rose Bowl, Flower Vase and Bouquet Vase – all in giftable sizes six inches tall and smaller.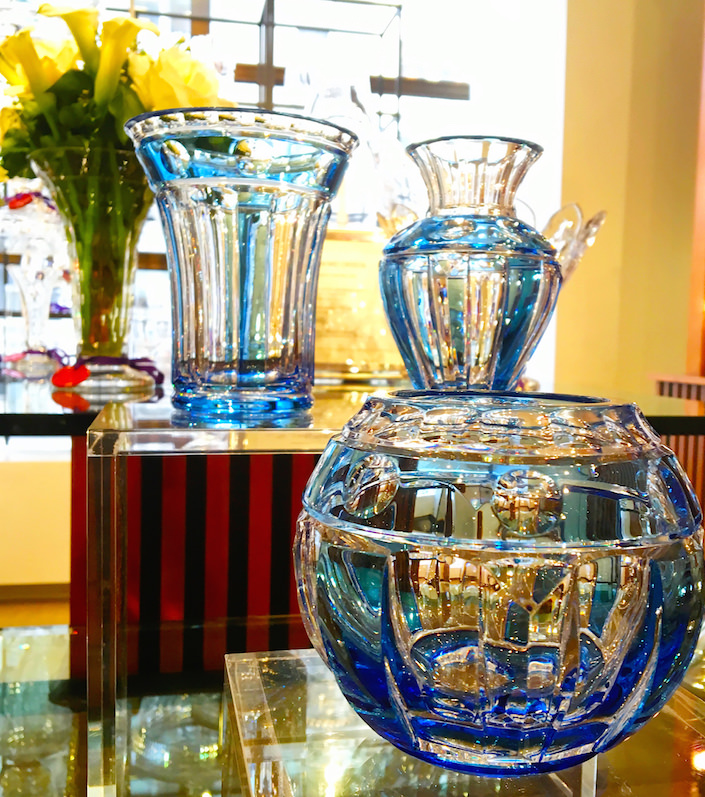 In a fabulous fresh green, the new Marina Barware is a stylish striped take on contemporary barware – fun and zesty!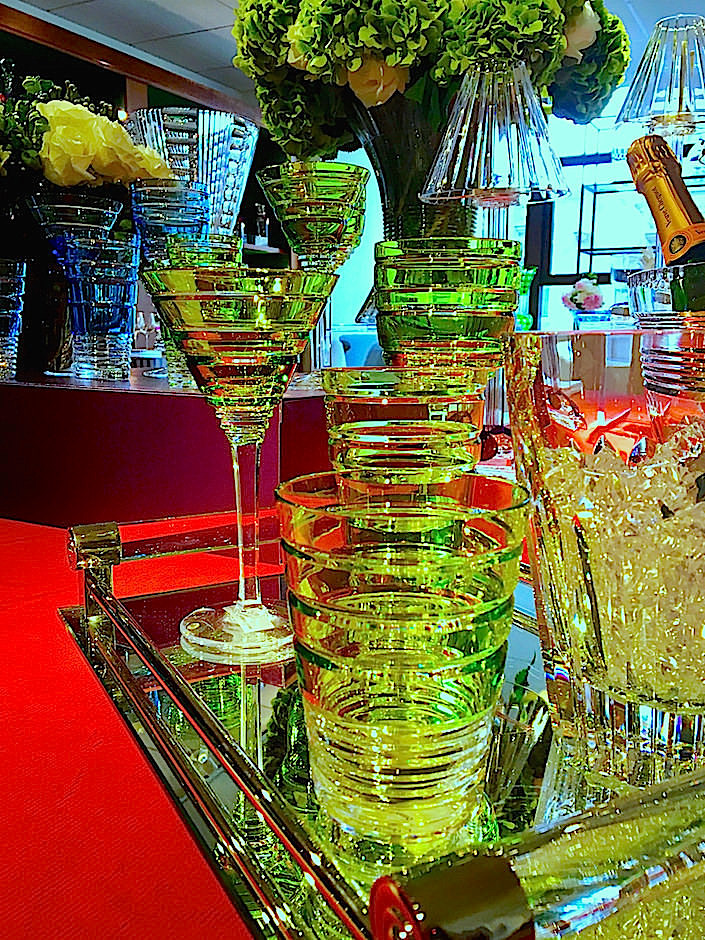 For a more bucolic take on entertaining, the pretty new Jasmine pattern in the Country and American Bar collections is approachable in both practicality and price point.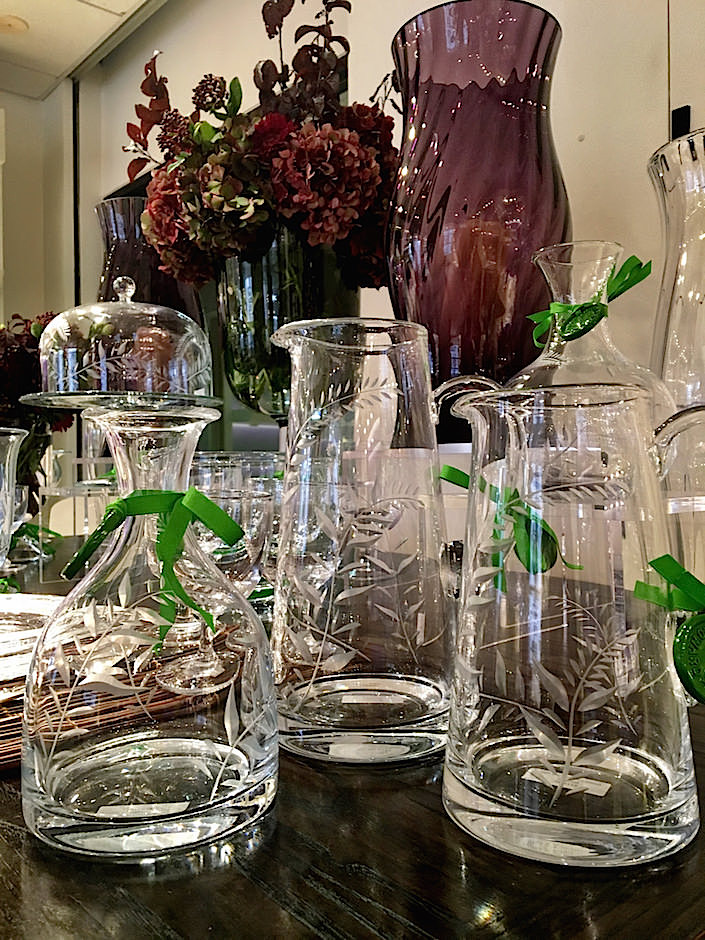 One of my favorite introductions at fall tabletop market was Wedgwood's vibrant Byzance dinnerware collection.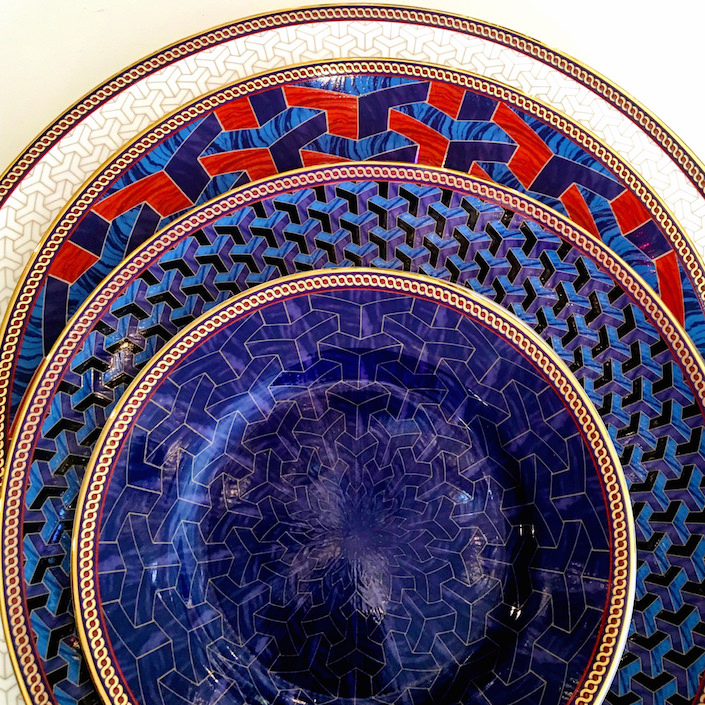 Bold and graphic with a David Hicks meets Goyard meets Islamic tile appeal, it is spot on for today's colorful layered looks, offering infinite possibilities for chic table settings.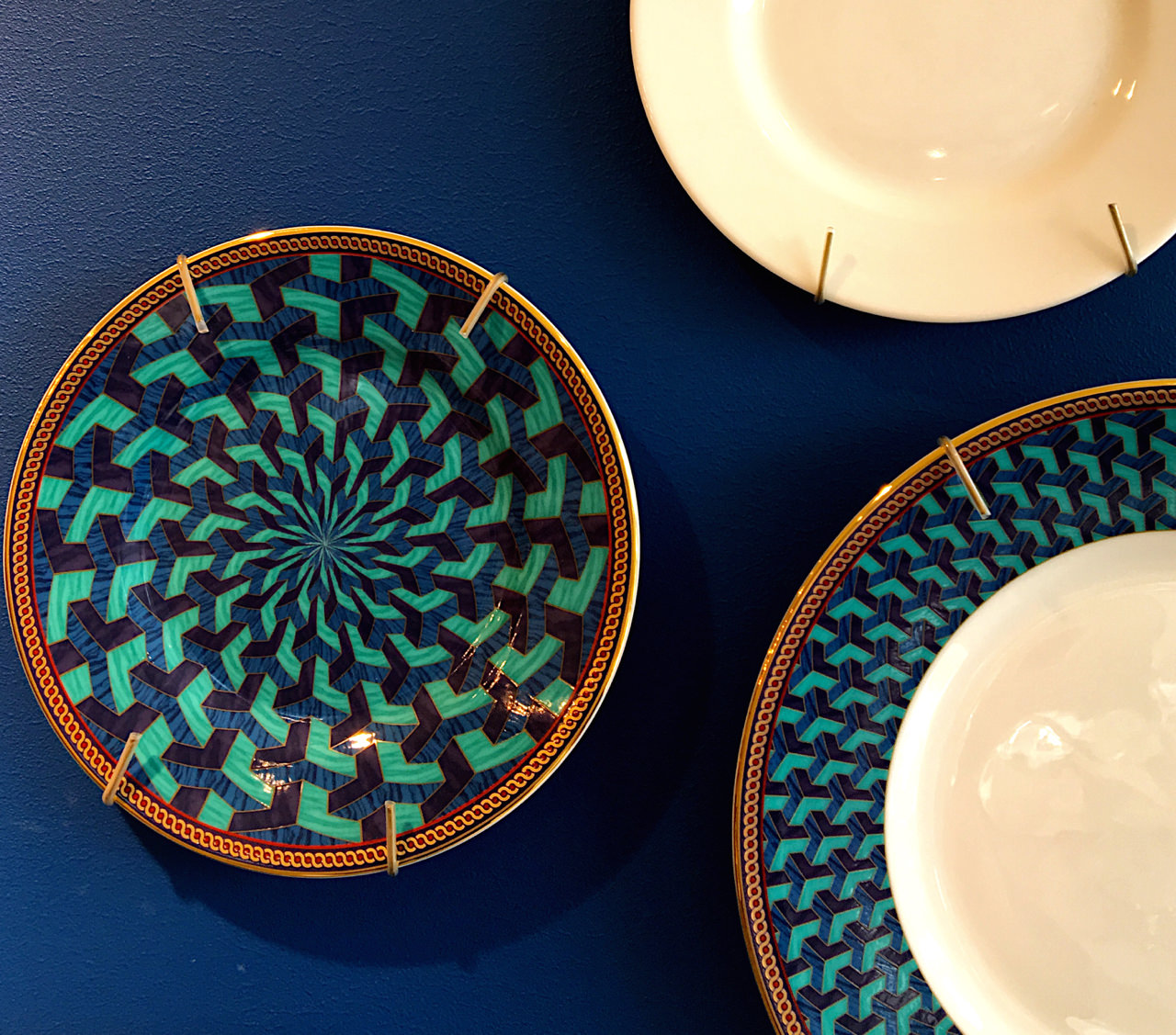 Another favorite option in blue was Blue Orchid designed by Tania Bulhoes for Royal Limoges.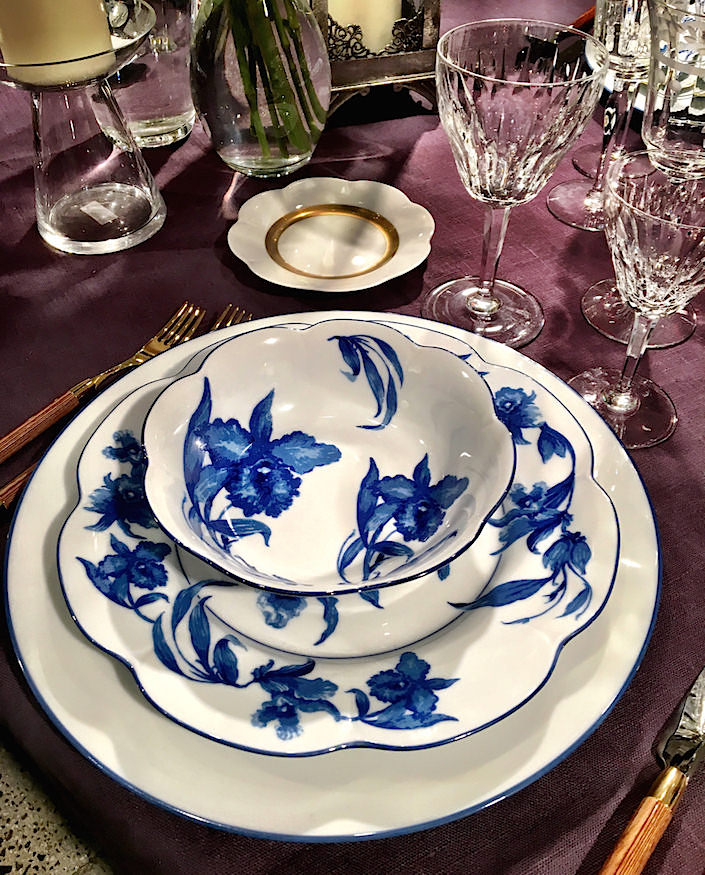 And available now from Royal Limoges, perfect for fall and holiday entertaining, is Timothy Corrigan's Jardin Français, a fun mixable pattern from last market.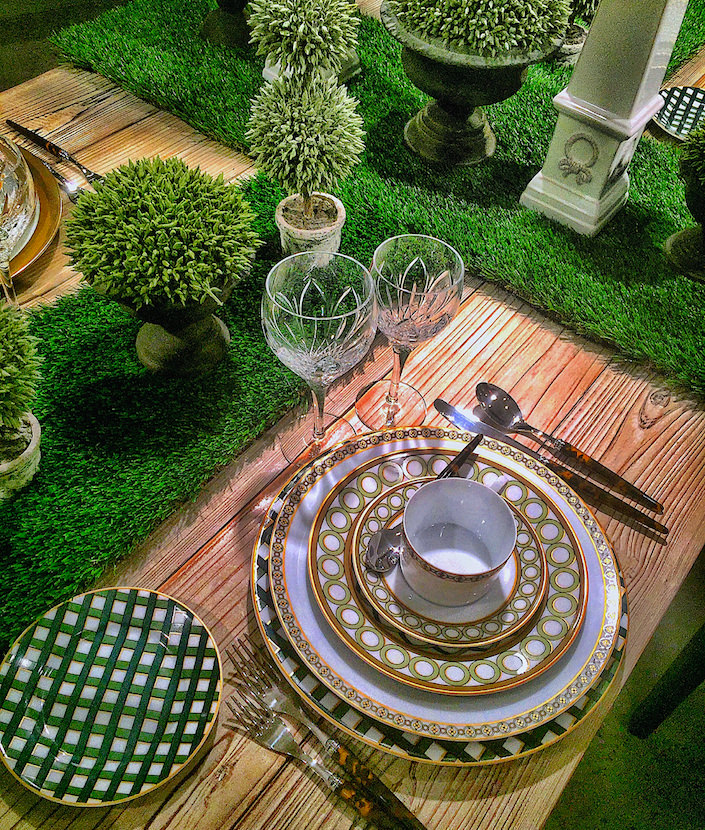 From Finish brand iittala, their classic Teema tableware, created by iconic designer Kaj Franck in 1952, gets updated with an innovative duo-colored glazing. The resulting new Dotted Blue is a modern indigo that can effortless go from city to country table.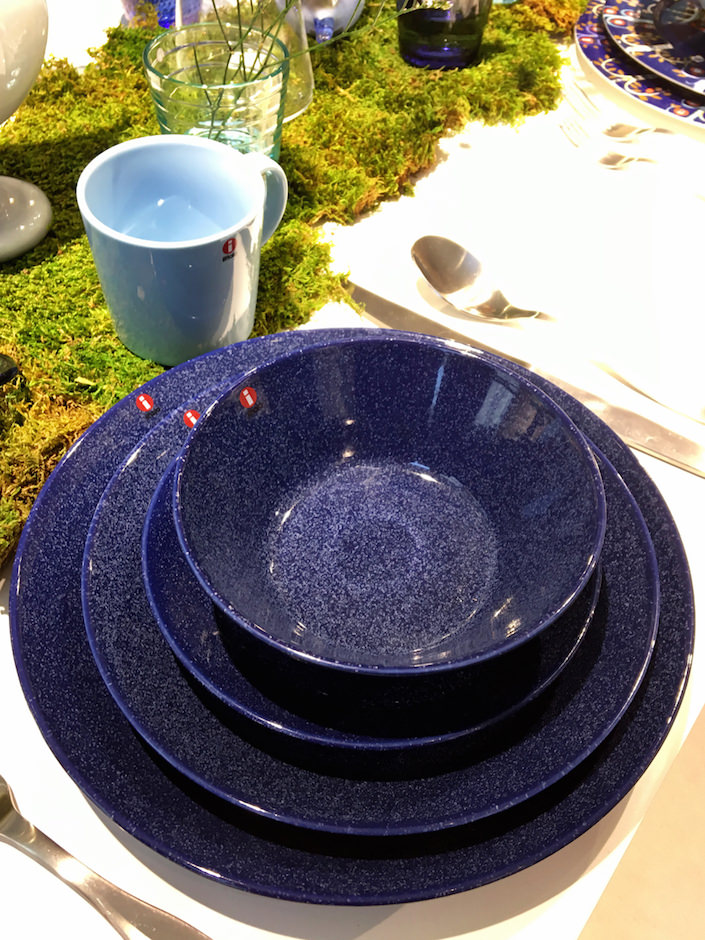 Since 1775 Royal Copenhagen has had a long history of blue and white. Blue Elements takes its inspiration from the deconstruction of classic Royal Copenhagen patterns – the elegant structure of Fluted, the lace rim of Flora Danica and the motif of Blue Fluted Plain – as seen in the charming new Egg Cups, with a bite removed with a wink.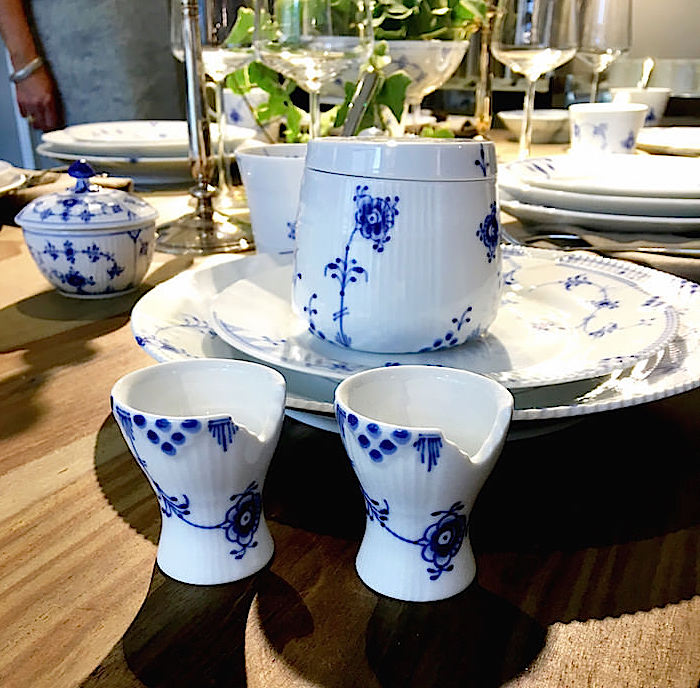 With fall and holiday entertaining on the horizon, gilded dinnerware and accessories such as Richard Ginori's new Marchese crystal, introduced at market last spring, would be a wonderful addition.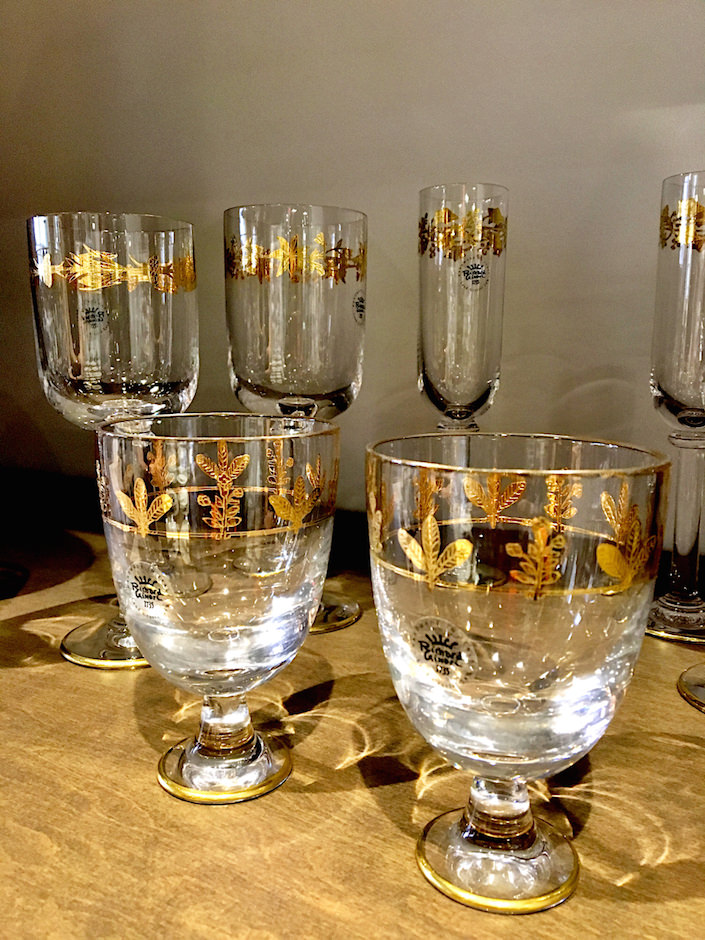 And while not a new pattern, the timeless chic of Ginori's black, white and gold Oro Nero would be totally enchanting for an elegant table.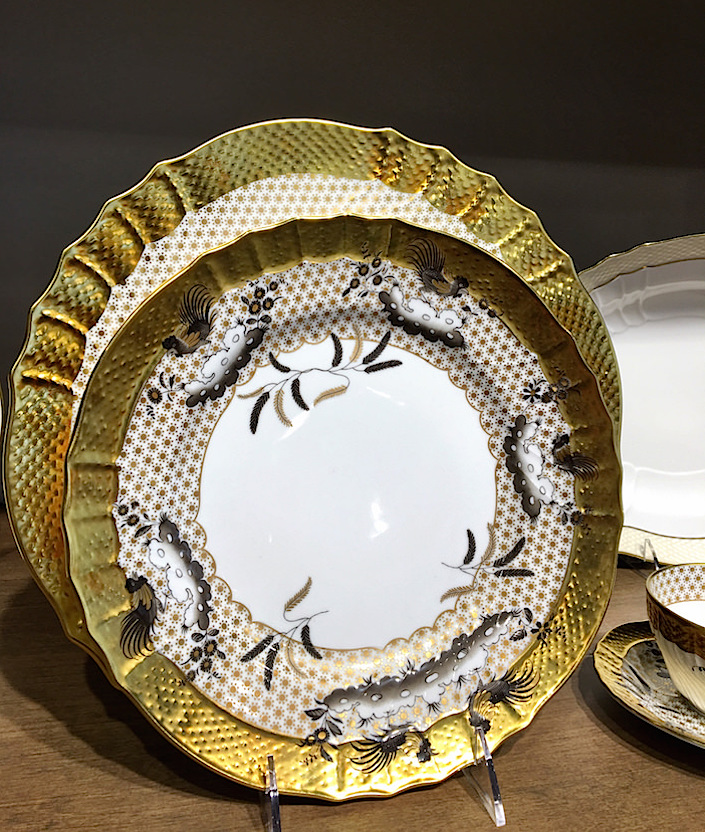 A more modern iteration of gold is another favorite from past markets, J.L. Coquet's Hemisphere Toundra shown with Raynaud's Mineral understated sleek salt and pepper shakers.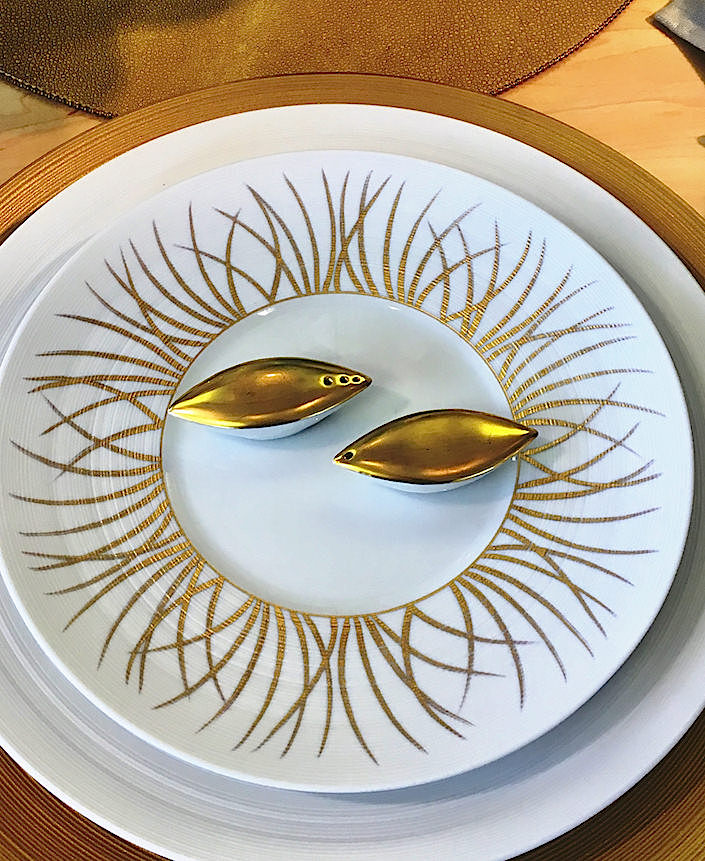 And for those looking for
Black and white is always right and Hermès expanded their H Deco tea set into a full dinnerware collection that is an updated take on tradition.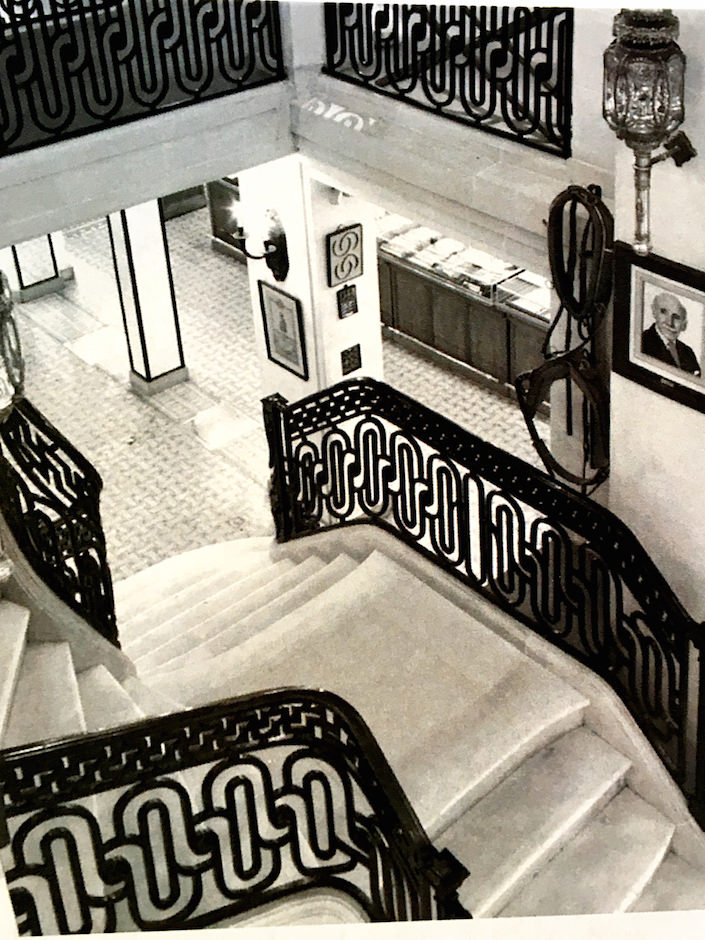 Based on the wrought iron designs in the original Hermés store in Paris above and below, the service incorporates the HH monogram with decorative flair.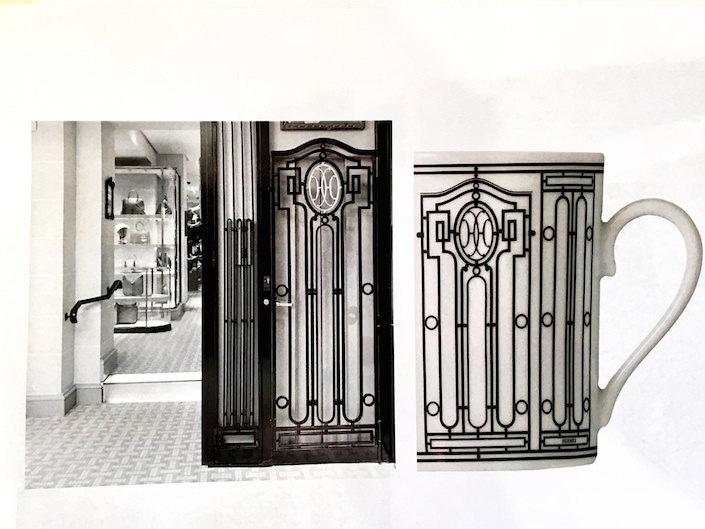 Produced in both black and white patterns,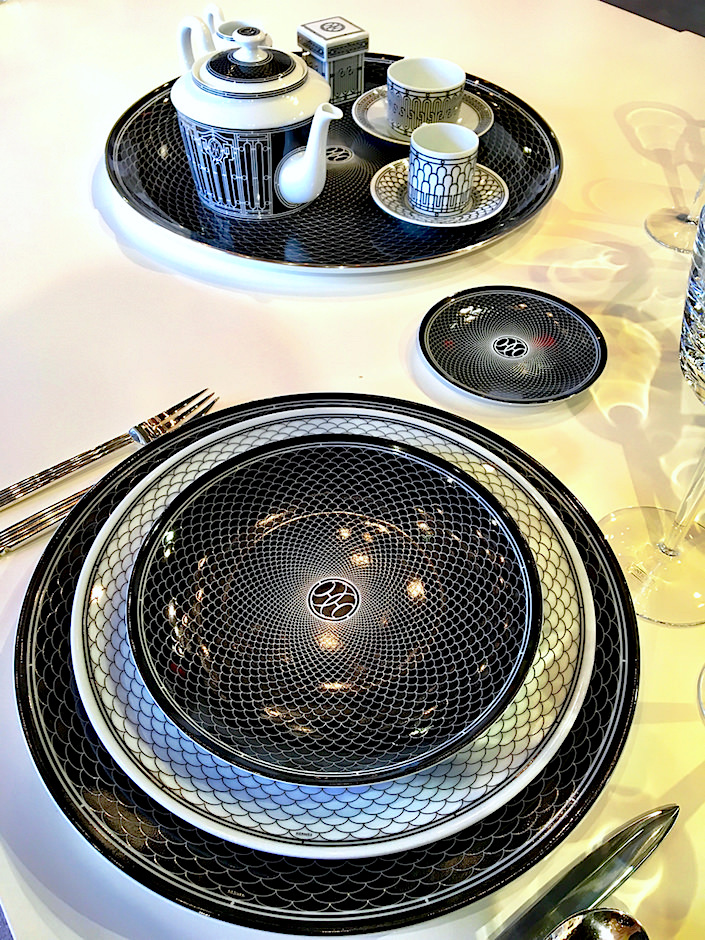 it is easily mixed and match for a pure or dynamic multilayered setting.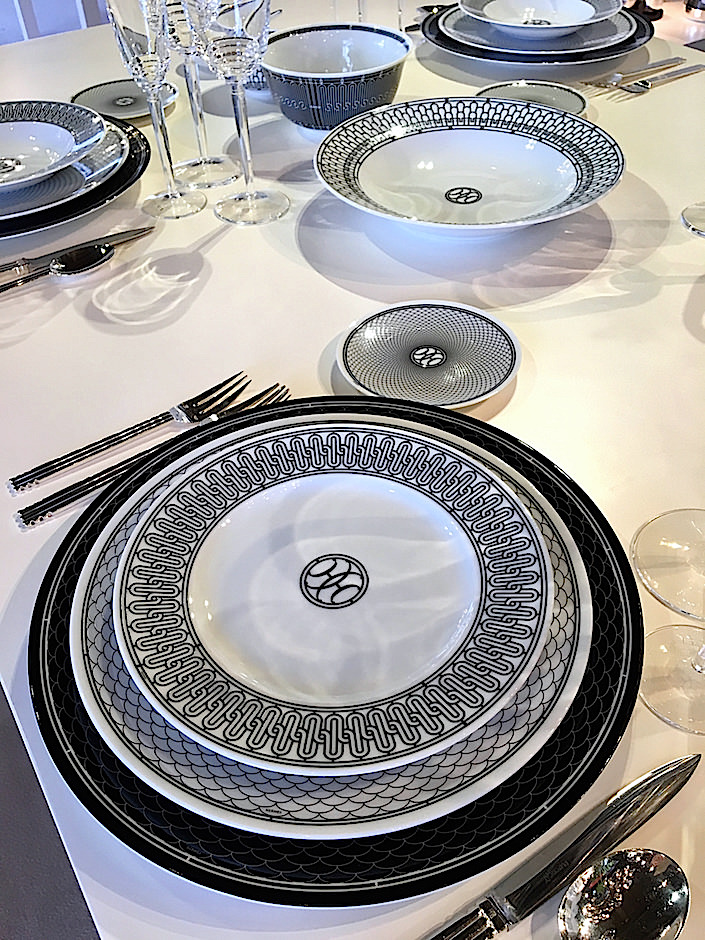 all photos by Stacey Bewkes for Quintessence