Ever since she first visited over 25 years ago, designer and shop owner Isabelle Dahlin always wanted a home in Ojai. Conveniently located between Los Angeles and Santa Barbara, the bucolic California town is celebrated for its natural beauty, temperate climate, and focus on ecology, organic agriculture and the arts. Here Dahlin, with husband, chef/restauranteur Brandon Boudet, found her dream – a small house on an acre of isolated land next to a lemon orchard. Please join me and Susanna for a behind the scenes visit with Isabelle at Brandon at their idyllic Ojai retreat.
With businesses in both Los Angeles and Ojai (Dahlin's DeKor stores and Boudet's restaurants in LA and Carpenteria) Ojai has become central to their busy lives. The house may be small but both Dahlin and Boudet love to entertain so they focused their attention on the exterior.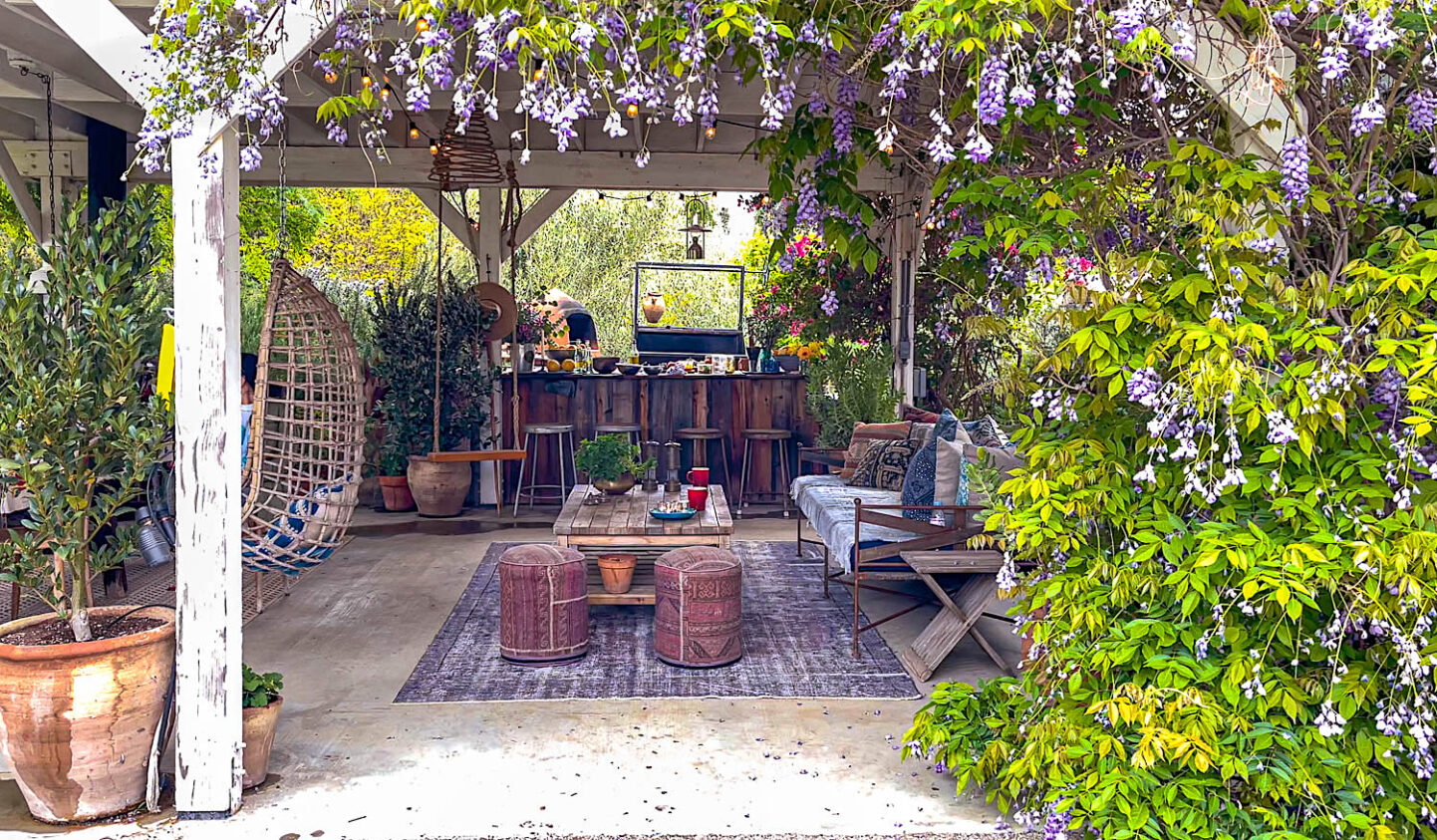 Isabelle designed a series of outdoor spaces to capitalize on Ojai's outdoor lifestyle. Transforming what was once a carport into an open space with a wisteria covered pergola, she created a dreamy oasis for al fresco dining and lounging,
with an outdoor kitchen for Brandon, outfitted with a wood burning gaucho grill and beehive oven.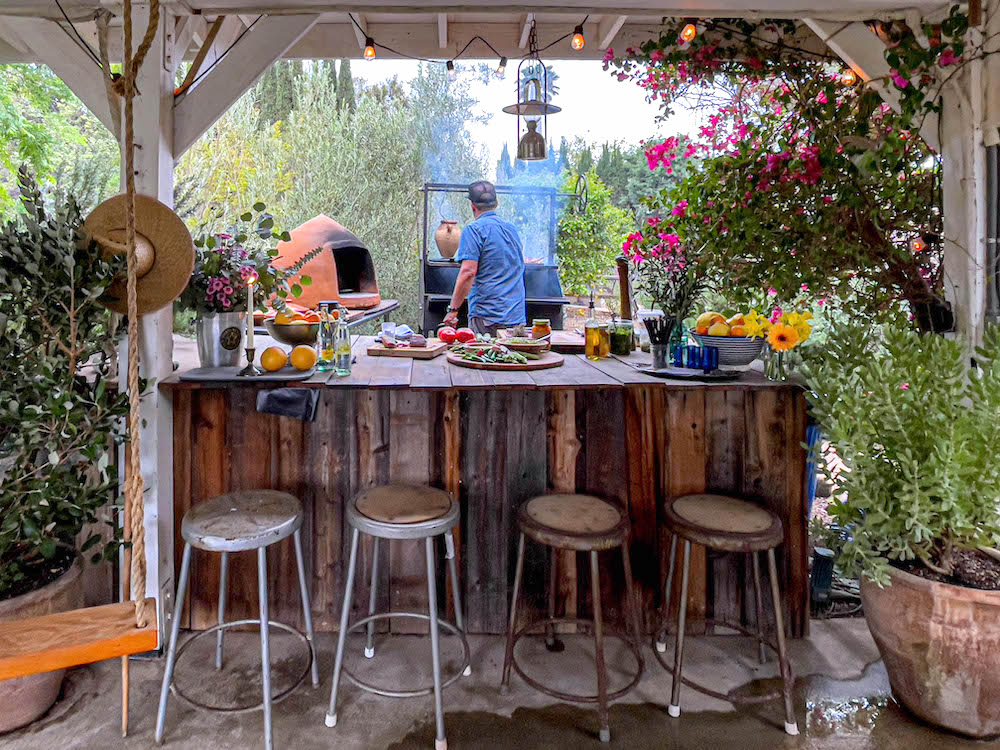 Capitalizing on the fertile Ojai valley, Boudet cooks with all local organic ingredients including lemons from their own trees.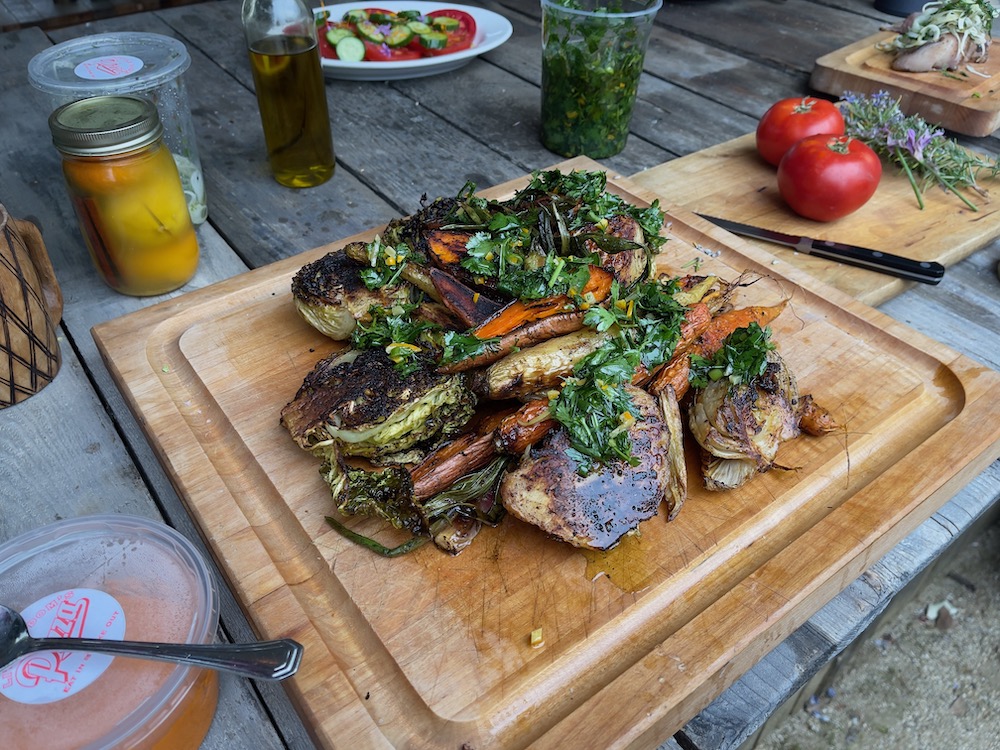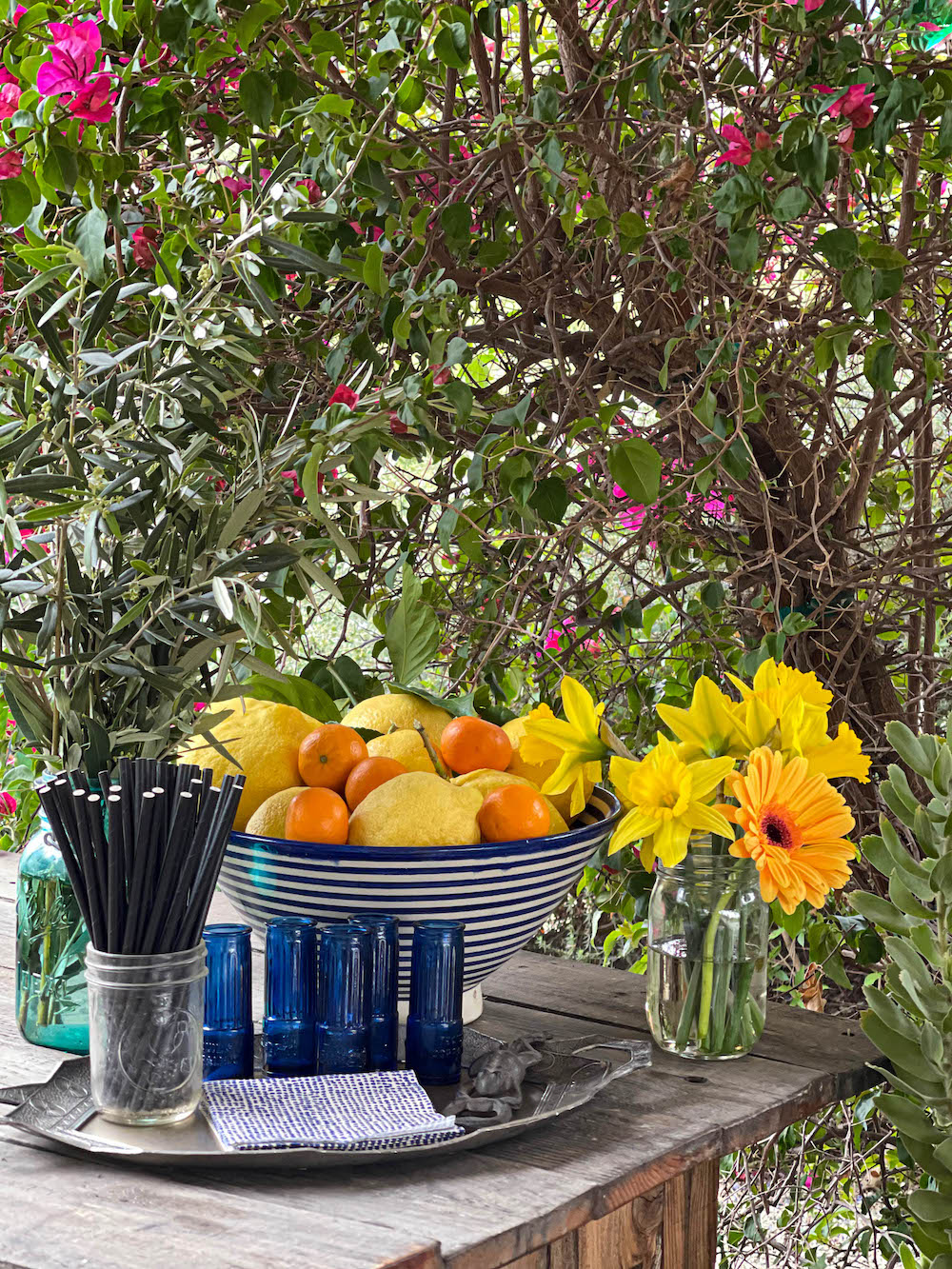 Dahlin set the table for a casual lunch with Svenskt Tenn fabric and accessories from DeKor.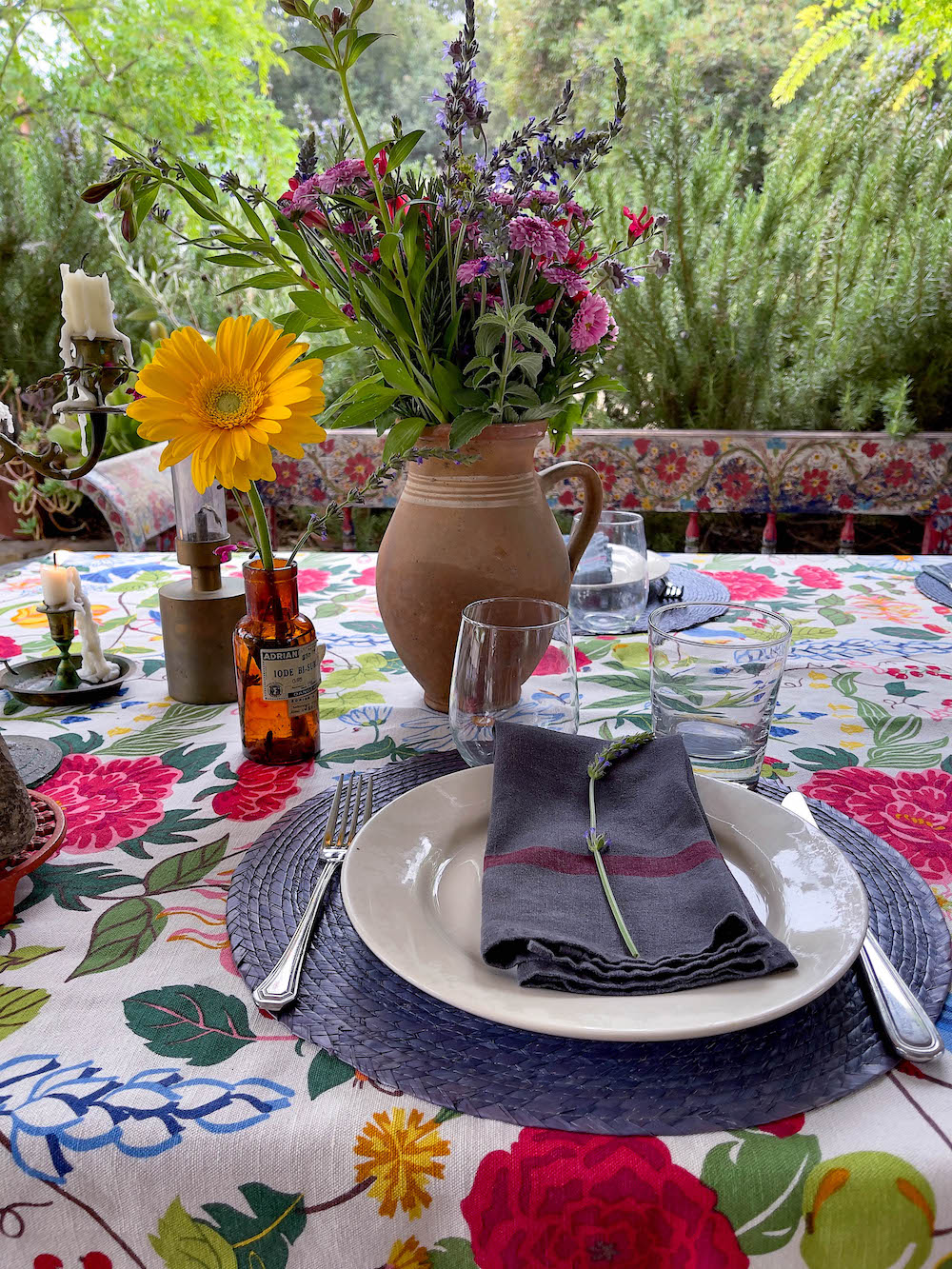 One of Dahlin's first objectives at home in Ojai was to add a pool and pool house, which doubles as the couple's hang-out and guest quarters.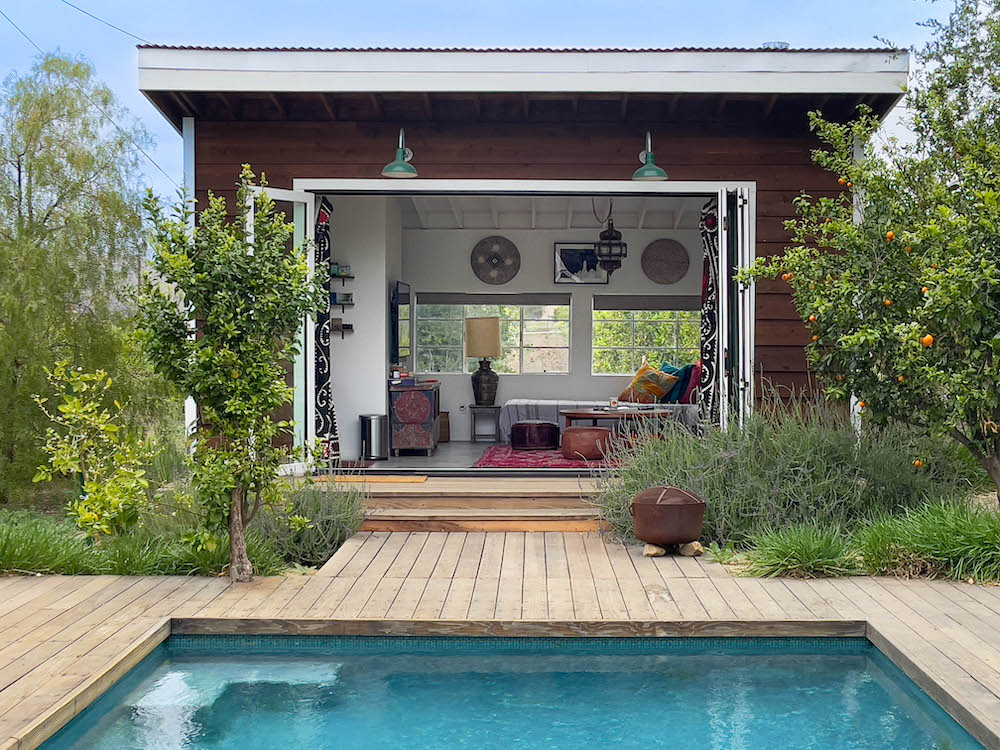 Here the designer employed one of her favorite tricks – building an L-shaped bench to serve as a sofa to maximize the space.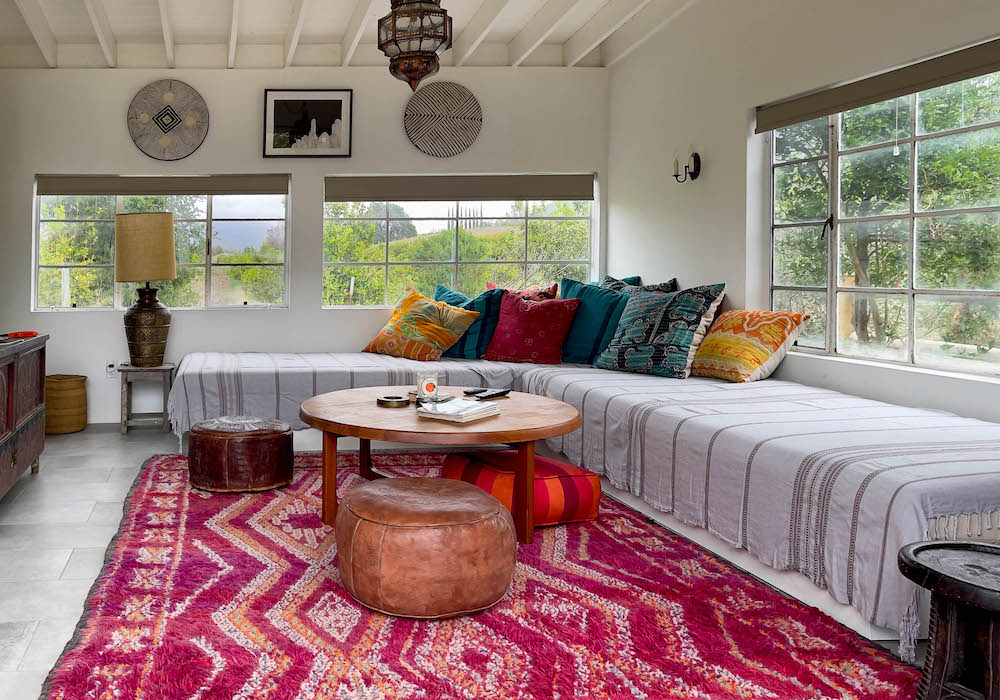 Being Swedish, she of course added a sauna, nestled next to a tepee and for a fun immersive outdoor experience.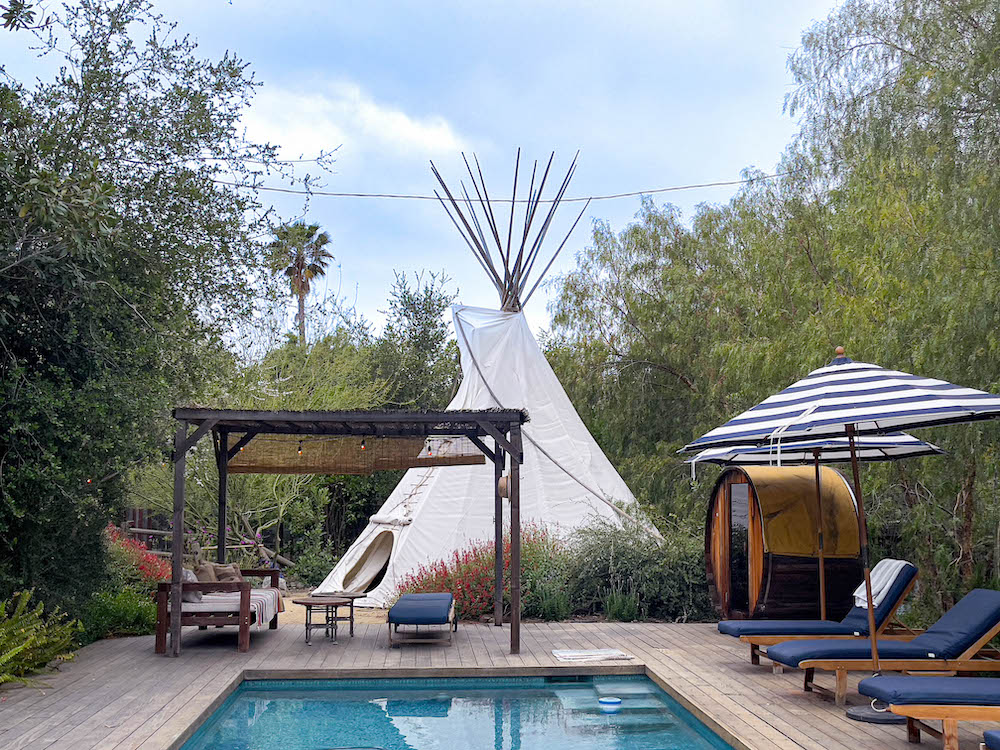 With Isabelle's background in design and Brandon's restaurant and culinary expertise they have created a compound with a focus on the organic and natural, where outdoor living and entertaining is celebrated and enjoyed throughout the year!  Thank you both for a delightful and delicious afternoon ! And major thanks to video sponsor Luxury Portfolio.
All photos by Stacey Bewkes for Quintessence