Emily Eerdmans is the real deal but she approaches her craft with a joy and humor that belies her impressive credentials. Armed with a master's degree in fine and decorative arts from Sotheby's Institute of Art in London, she attended the competitive Attingham Summer School, worked for some of the most important antique dealers around, went on to teach connoisseurship and design history at both the New York School of Interior Design and the Fashion Institute of Technology and is now the principal of her own gallery and art advisory in New York City. Please join me and Susanna for a behind the scenes visit with Emily at her stylish Greenwich Village gallery and home.
From monographs on French legends Henri Samuel and Madeleine Castaing to examining Regency style or classic English antiques and interiors, Emily's books on the history of design are must haves for any interested in the field. Her most celebrated is perhaps the overview of decorating icon Mario Buatta's life and career, which Emily co-authored with her mentor.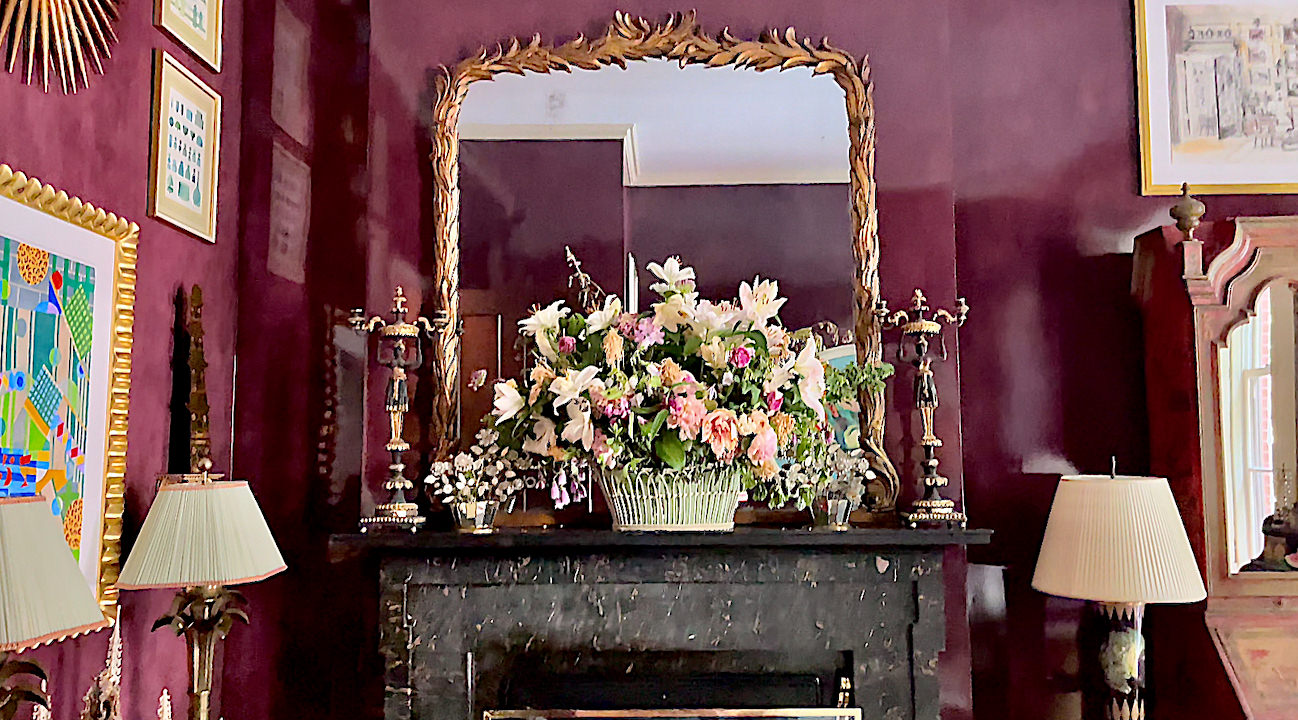 Her gallery, once encompassing the chic and discreet single sub-street-level room in a landmark building, below,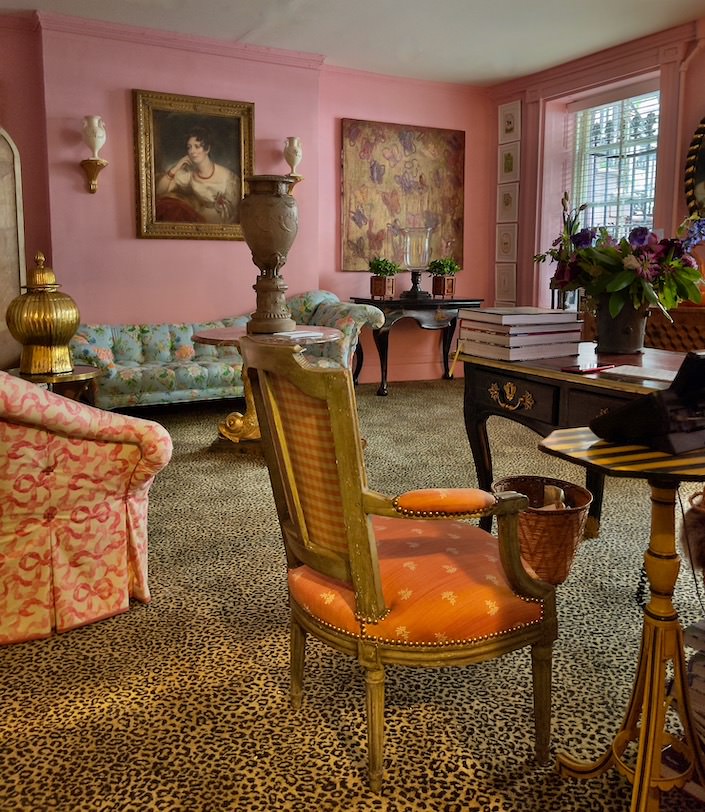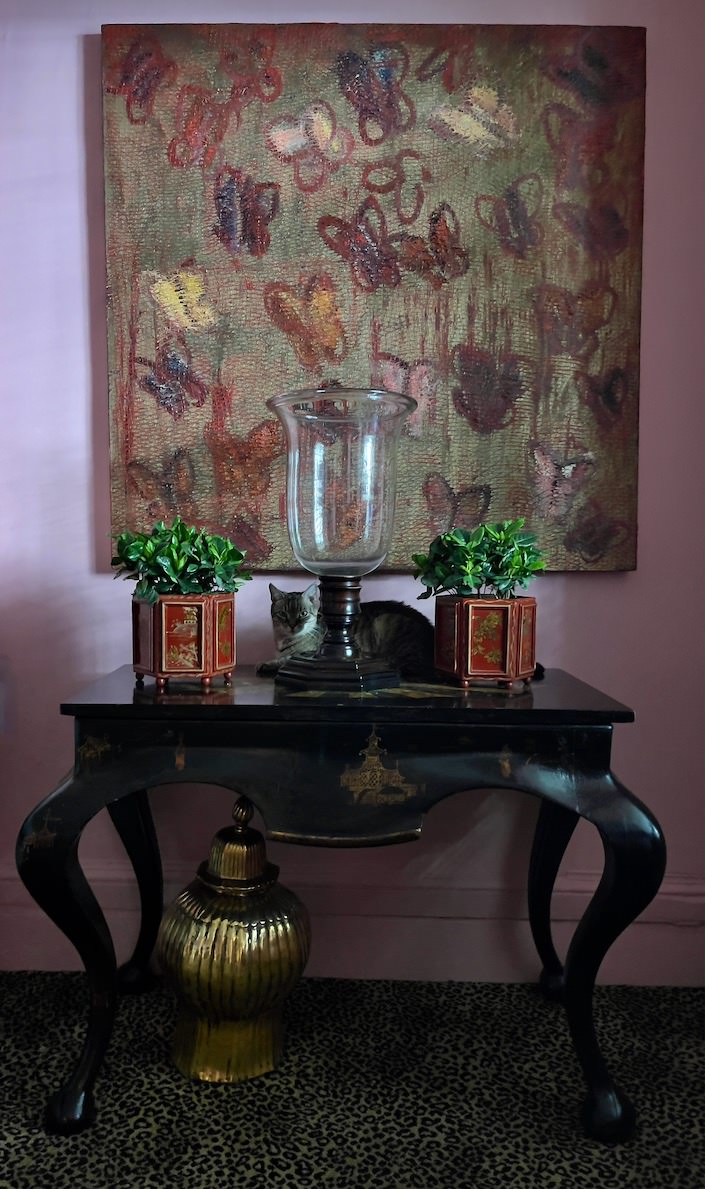 has now become publicly official, exterior plaque and all,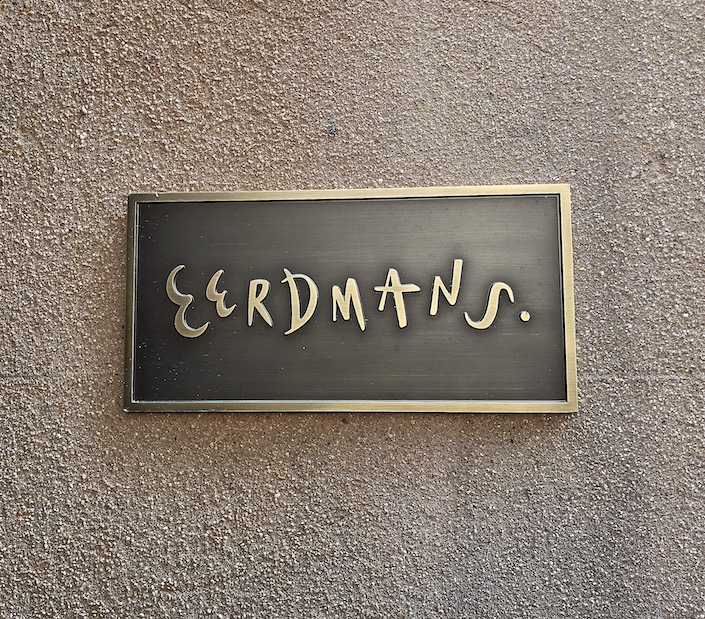 and recently expanded to the space next door including the floor above with a spacious garden and additional living space – her charming blue and white bedroom below.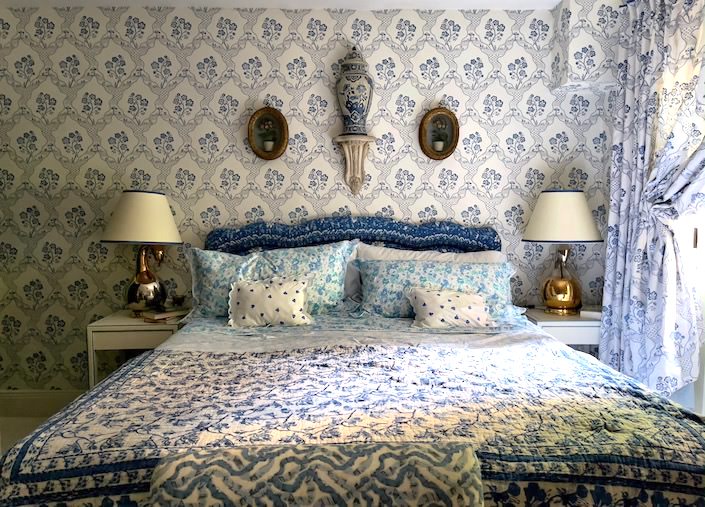 Here, in her handsome 1838 Greek Revival townhouse, the influence of the maestro lives on, as Emily incorporated the bold colors and dramatic finishes that were hallmarks of Buatta interiors. In her living room, below, glossy aubergine walls make for a glamorous and cozy space and are an ideal backdrop for her art and collections.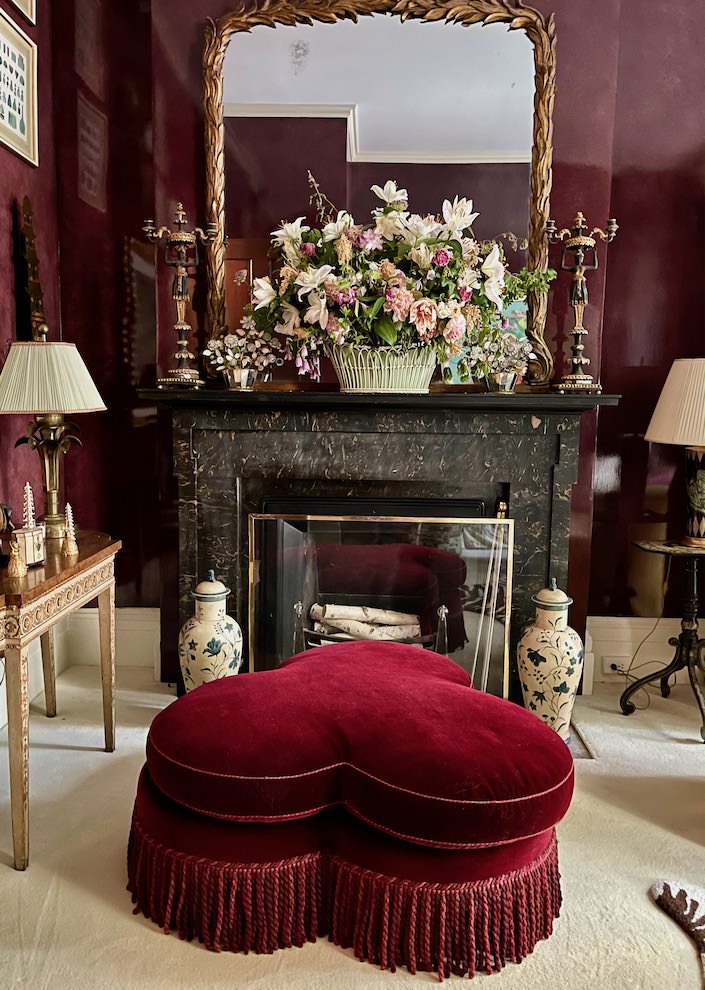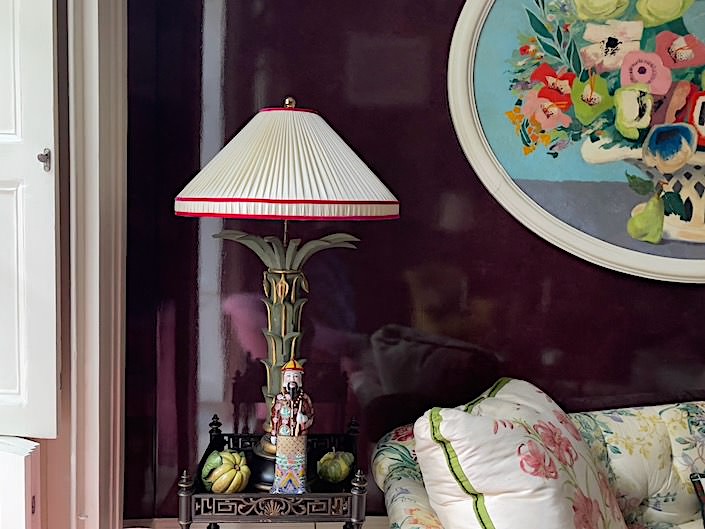 And the chartreuse of the upstairs rear salon is the perfect foil for exhibits, parties and private art and antiques showings – below fine and decorative art from the summer George & Lucinda Oakes show.
all photos by Stacey Bewkes for Quintessence
While Emily has a great knowledge of and respect for famous interiors of the past, she has updated those influences in the townhouse with a fresh and updated twist. And this expertise extends to her business as well. With extensive and broad experience, Eerdmans can help you start, grow or sell a collection, expand and enhance your interests and even help with decorating needs to successful incorporate new or existing acquisitions. It is Emily's connoisseurship of all things art and design that brings a wide range of talented artists and artisans to our attention and offers her clients a discriminating, rewarding, productive and joyful experience! So thank you Emily, we loved visiting you in your incredibly stylish gallery and home!