Bunny Williams has had a long and distinguished career in design yet continues to harness her unbridled creative energy, evolving and always moving forward with curiosity and enthusiasm. So when an apartment upstairs in the New York City building where she has lived for over thirty years became available, she and husband, antiquarian and legendary shopkeeper John Rosselli, jumped at the chance for more light and a little more space! Please join me and Susanna for a visit with Bunny in her stunning "new" Manhattan apartment.
Bunny and John are inveterate collectors so while they incorporated much of what they already owned into the new apartment, Bunny took the opportunity to give it all a facelift, carefully rethinking spaces, adding and revising existing architectural elements to transform what was a dreary apartment into an elegant and livable home.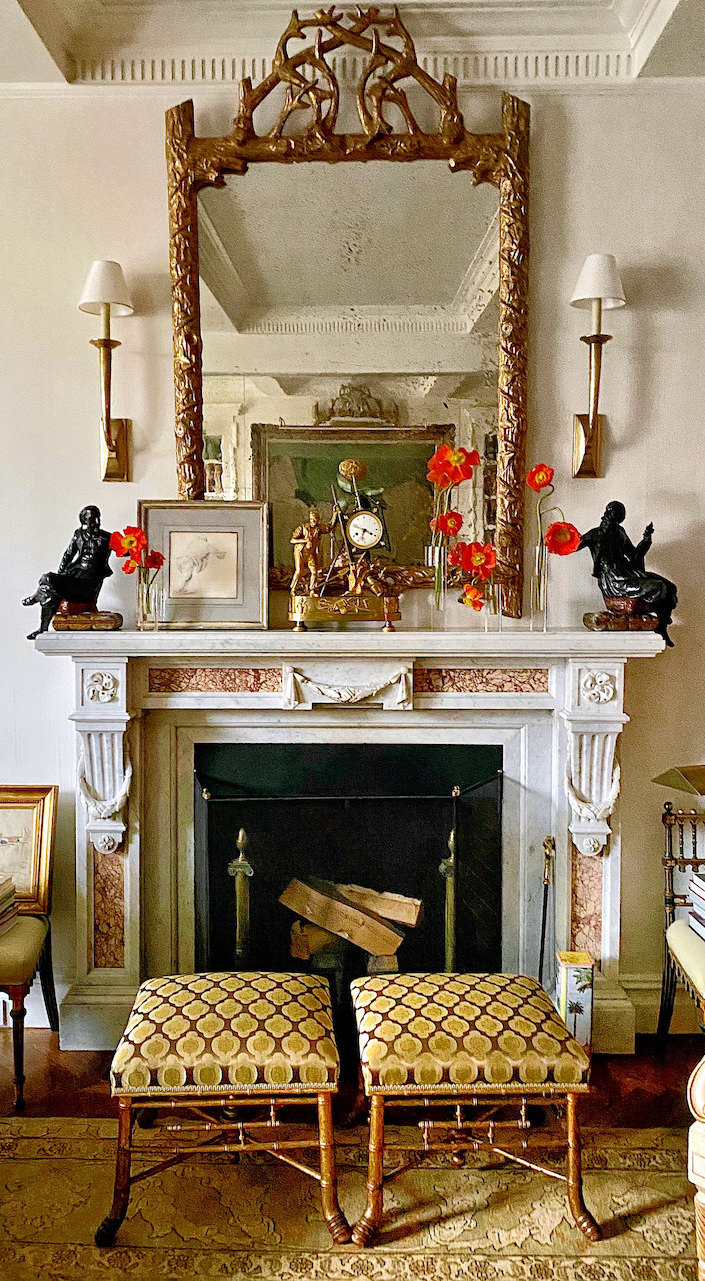 Recycling much-loved antiques, Bunny added more contemporary pieces, including those from her Bunny Williams Home collection, like the Rufus Drinks Table, below, for a fresh take on classic style (rug is needlepoint).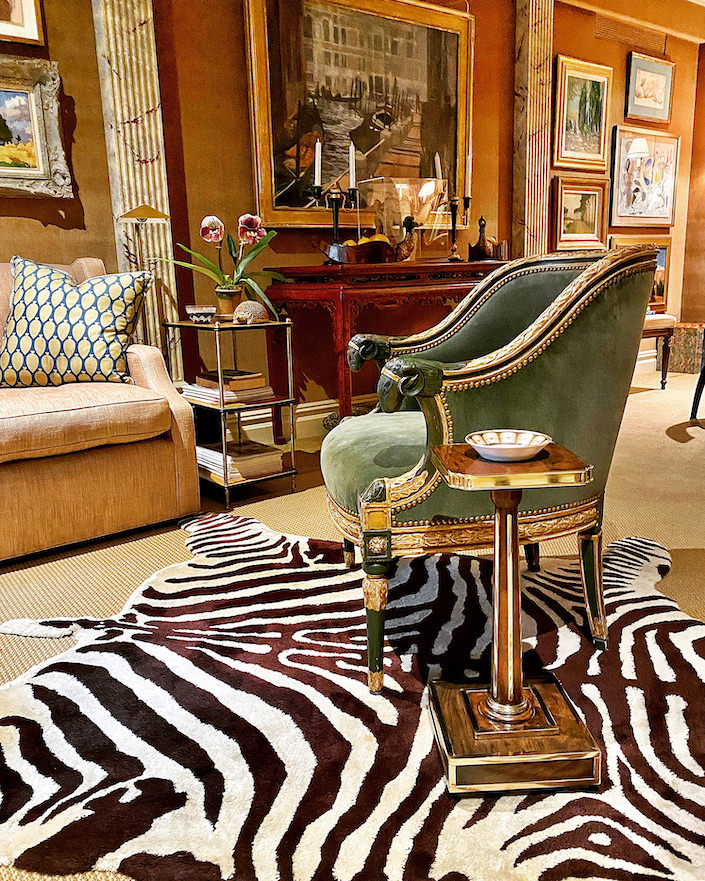 While the apartment featured large rooms, Bunny overcame their long awkward shapes, successfully creating multipurpose rooms for glamorous yet versatile city living. Below, Bunny can enjoy her morning coffee by the window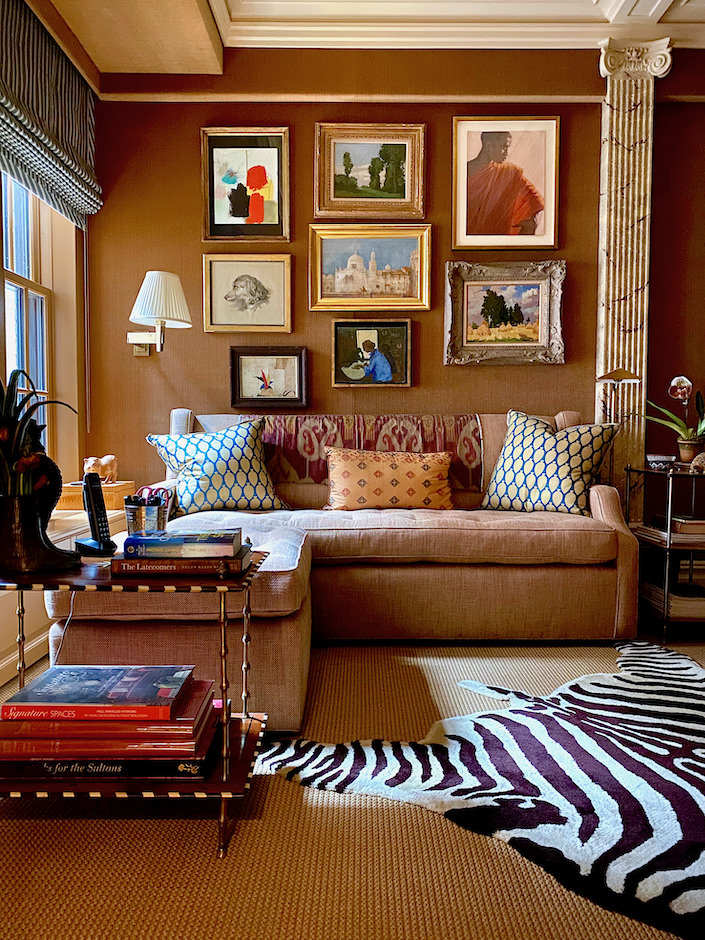 while the other darker end doubles as a stylish dining or work space!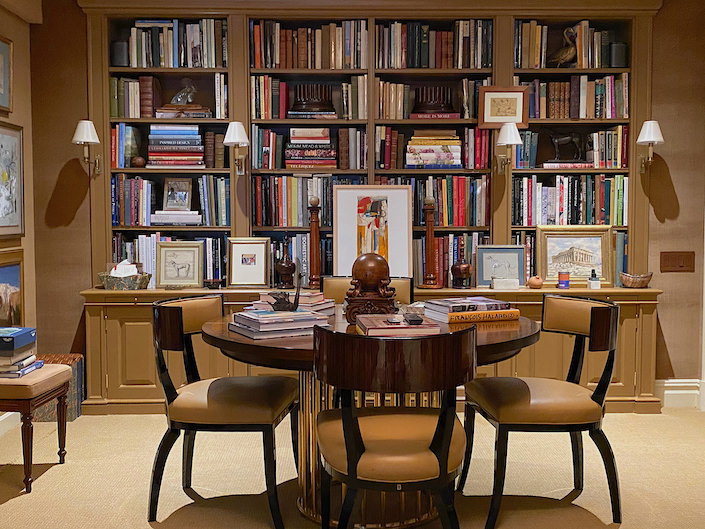 Throughout the apartment, Bunny has melded sophisticated interiors with comfort and practicality, for not only her and John, but even their beloved dogs – the slipper chair next to Bunny's spectacular mirrored bed so they can climb up!
all photos above by Stacey Bewkes for Quintessence
So thank you Bunny, for welcoming us into your stunning new apartment and sharing so many illuminating design tips with us – it's always a masterclass with you!! Be sure to check out our other videos with Bunny including a tour of the NYC kitchen!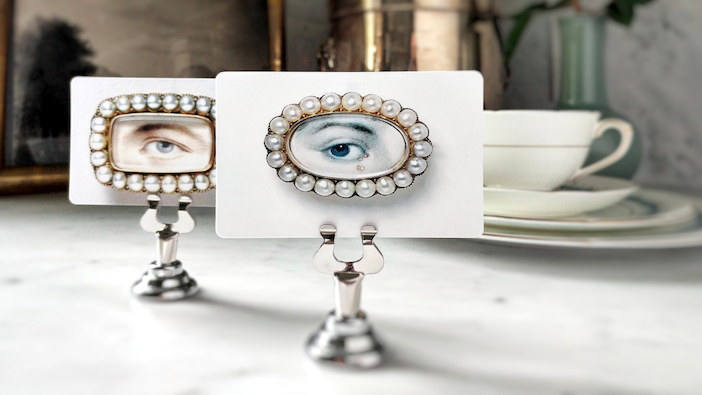 A big thank you to video sponsor The Punctilious Mr. P's Place Card Co.. As inveterate entertainers, owners Martin Cooper and Karen Suen-Cooper founded their company to elevate the humble place card as a way to celebrate and honor their guests.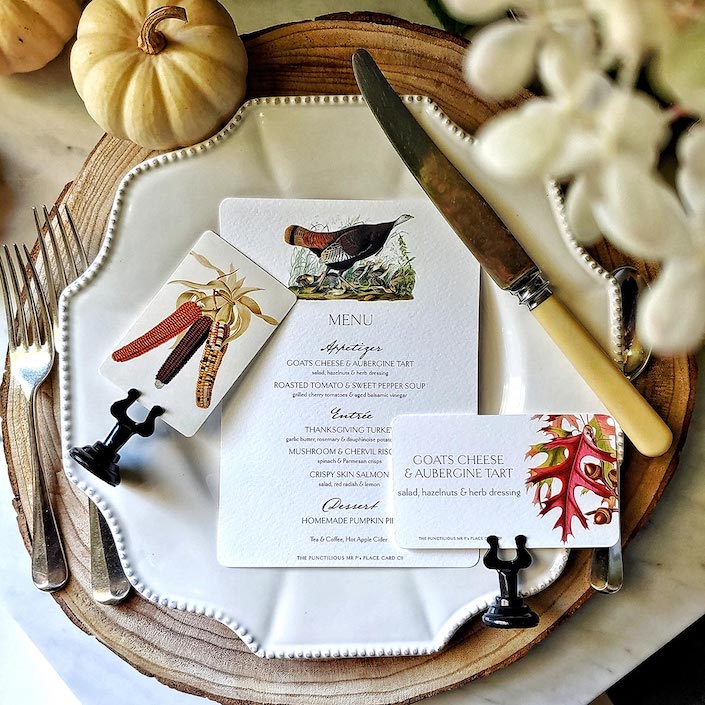 Since then, they have expanded into other printed products, from menu cards, to notecards, calling cards, limited edition holiday pieces and a wonderful collaboration with our favorite Marian McEvoy (and here) all with the option of customized personalization.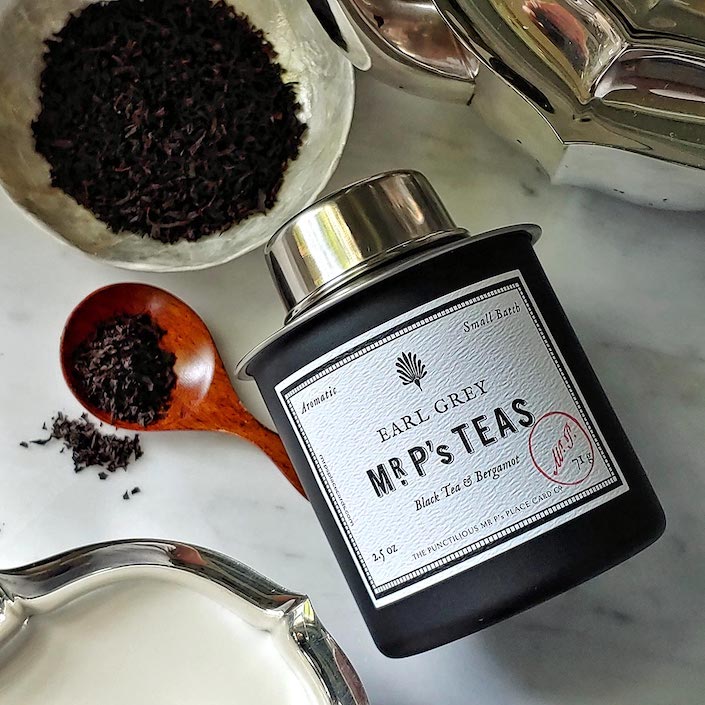 Extolling the bounty of the surrounding Hudson Valley, there is a growing collection of pantry products, home fragrance and select gifts to make your gatherings and gifting extra special.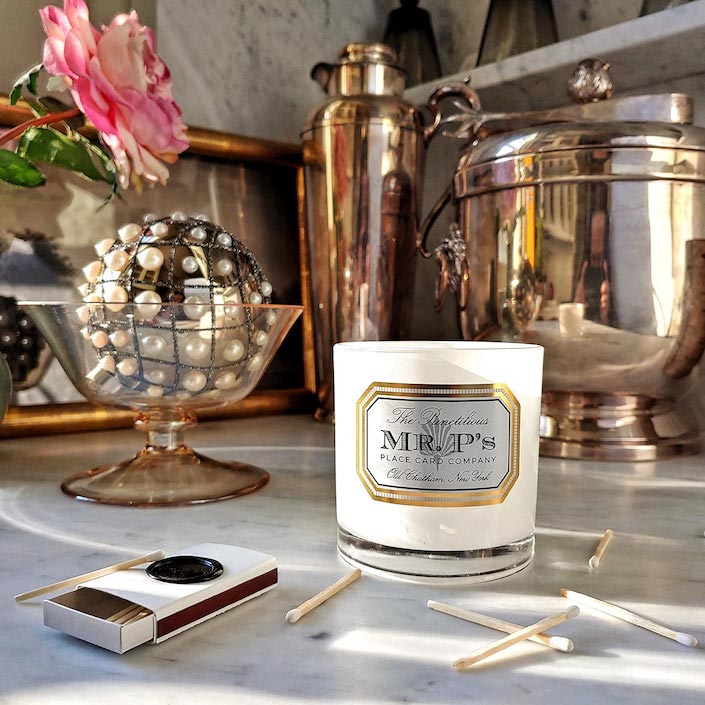 You can find Mr. P's artisanal products on their site as well as choice retailers, including Bunny's Connecticut shop, 100 Main! And in case you missed, or need an additional viewing, join us for a behind the scenes visit with Martin and Karen at their charming Hudson Valley home!