Whoever coined the phrase "it's all in the mix," must have had the creative and effervescent Marian McEvoy in mind. With a fearless style and steady hand, she takes do-it-yourself crafting to an entirely new level of sophistication. Susanna and I were thrilled to visit Marian in her über charming Hudson River Valley home. Tag along and learn the real power of a glue gun.
With a distinguished early career in fashion, Marian McEvoy was Paris fashion editor for WWD by her early 20's. The city of lights agreed with her and she remained for 17 years as both an editor and writer, cavorting with everyone from a young Karl Lagerfeld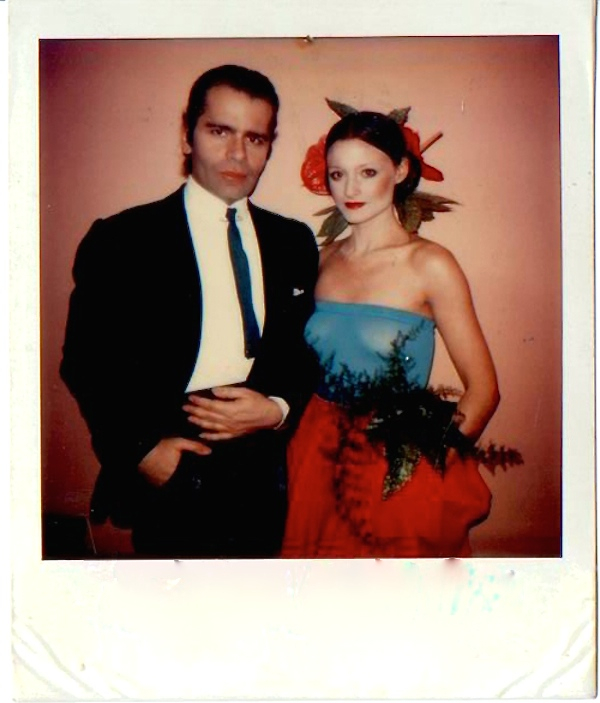 to fashion mentor Yves Saint Laurent, shown here with Marian in Morocco,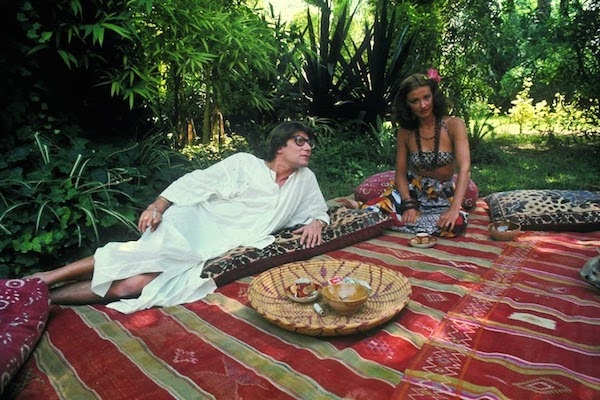 clearly the inspiration for her own back yard, below.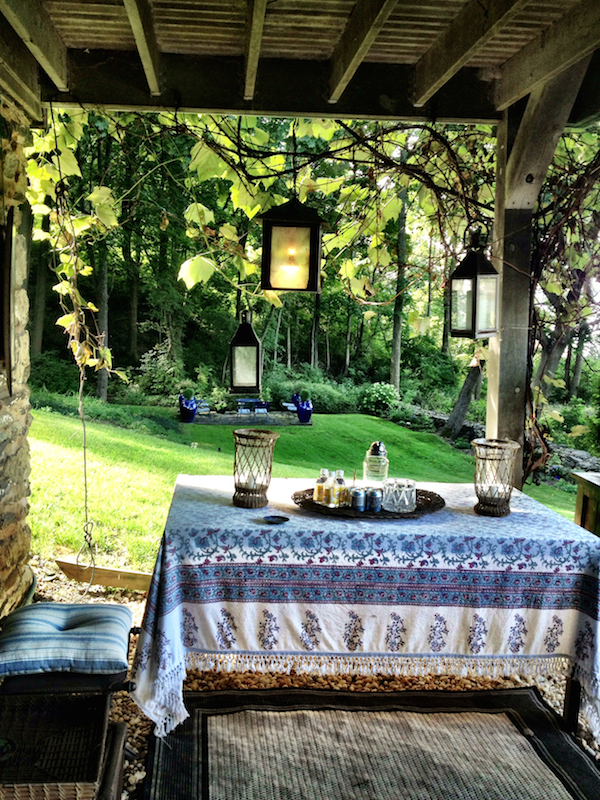 Marian is hardly a name dropper but it seems she knows everyone and their names are an integral part of her storied career. Following her original stint in Paris and a brief second go around, she returned to New York, segueing into the realm of the home. As editor-in-chief of Elle Decor for almost a decade, she was one of the most revered and respected editors around, growing the magazine into a force in the industry. Her personal and opinionated approach to decor is seen in her own home where every room is enhanced by the touch of the  glue gun, as explained in her book, Glue Gun Decor. From a chesterfield sofa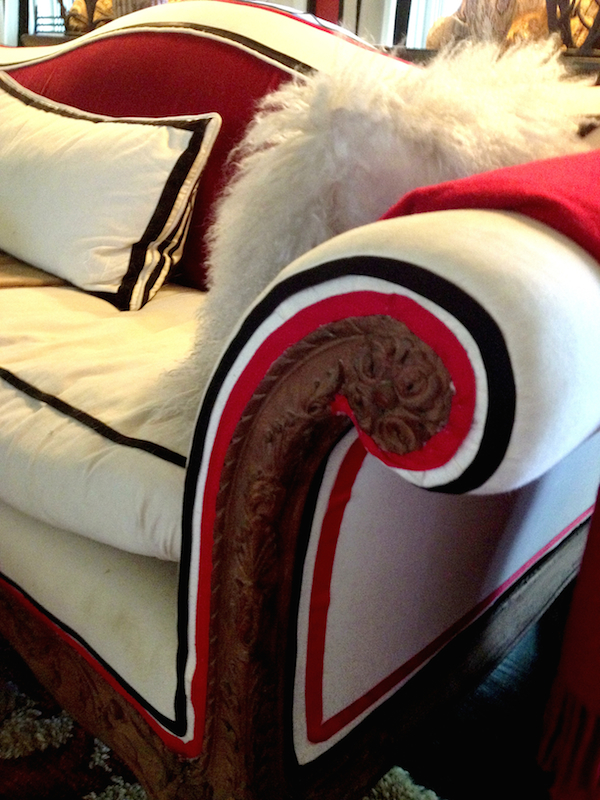 to a myriad of accessories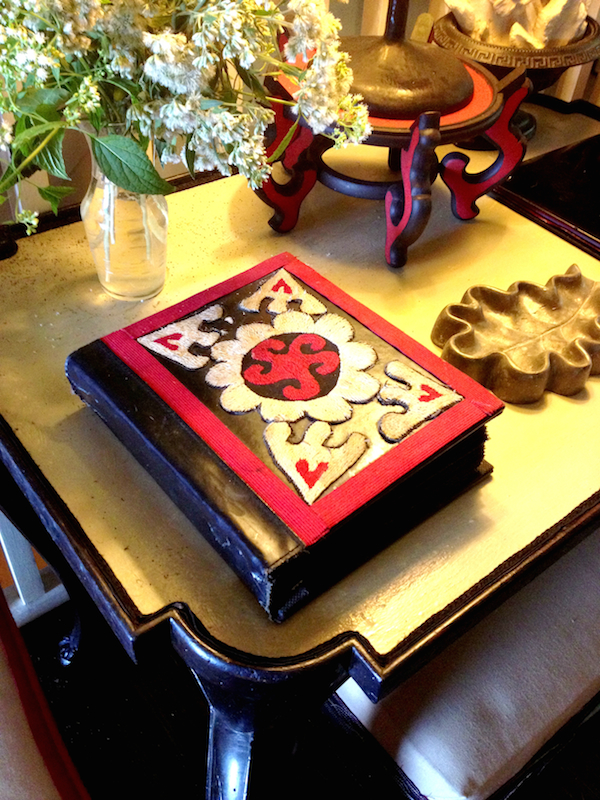 no surface is left untouched by Marian's bold and expressive hand.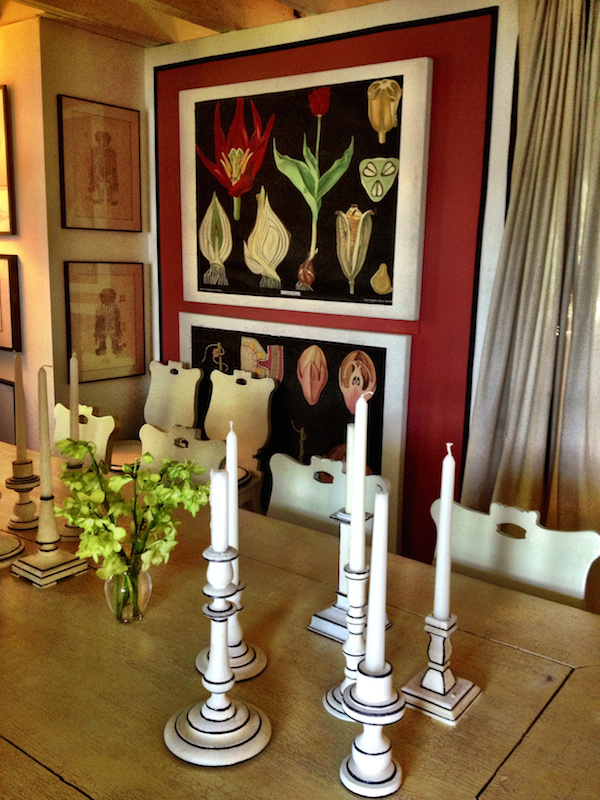 From the command central of her amazing craft room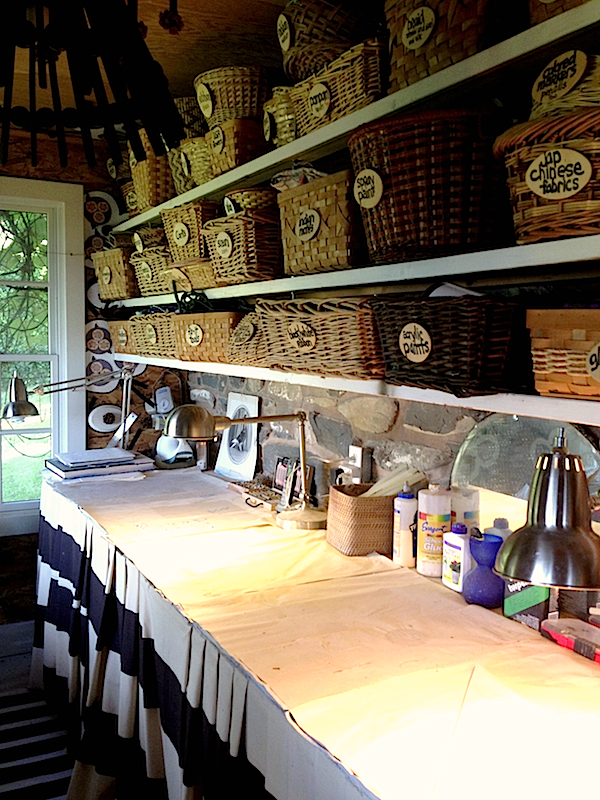 an impressive outpouring of creativity flows forth. And Marian makes it seem so easy – we of course know better. So thank you, Marian, for a day of insight and inspiration. We had a ball!