I've written many times about the exceptional shopping in the tiny town of New Preston, Connecticut. Here, an array of local stores present their individual style with flair and personality. One of the more recent additions is Michael DePerno's and Andrew Fry's Plain Goods, carrying a carefully curated selection of vintage and antiques furnishings and accessories, select fashion, and pantry items, all with an artisanal bent. While it may sound like an unlikely mix, the shop has a wonderful old-fashioned general store feel, elevated with a modern eye – just plain chic .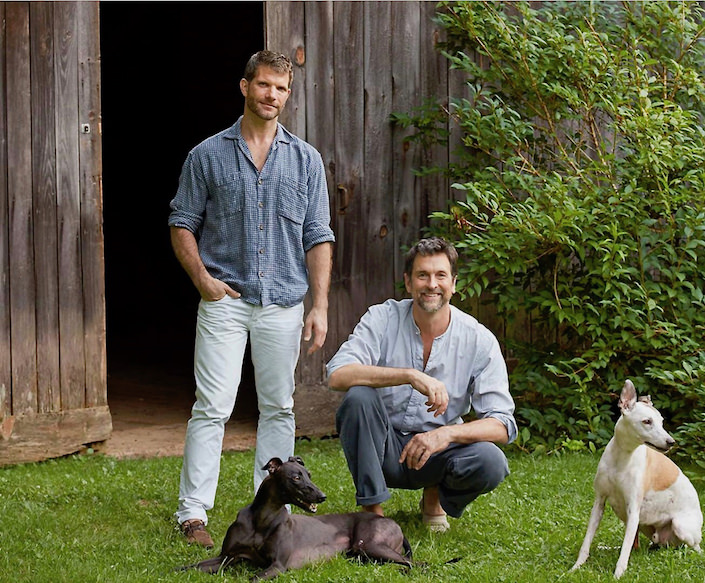 I was so pleased to see Michael's and Andrew's home in nearby Litchfield County featured in this month's Veranda, exuding the same finely tuned understated style – the duo above with their whippets, Fennie and Bose.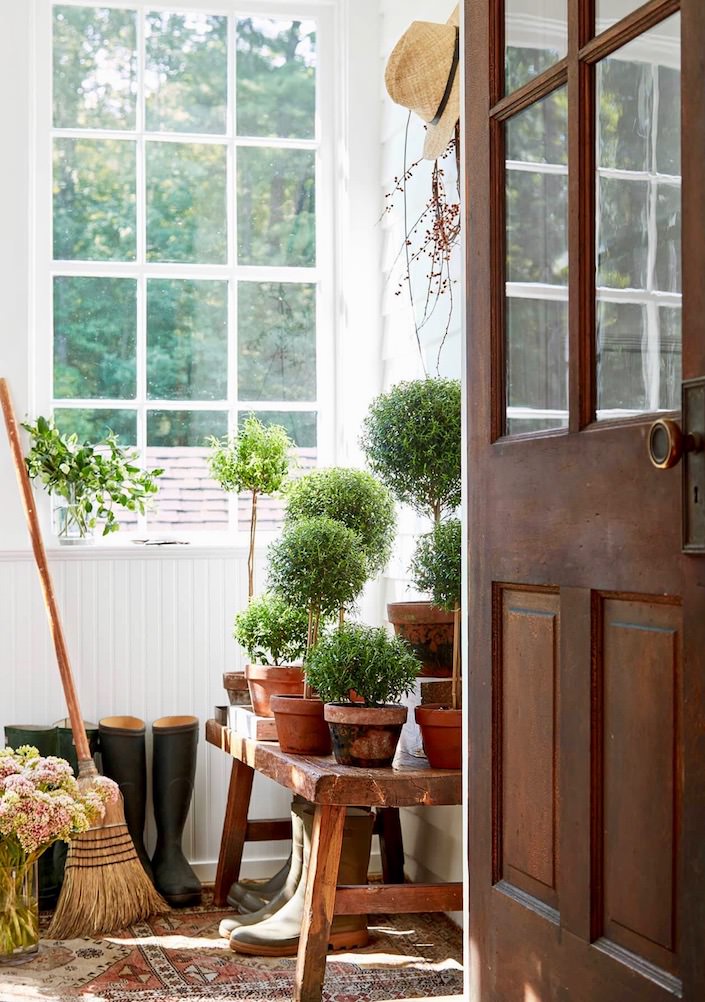 Michael describes their 1910 cottage as having "a certain archaeology," taking into consideration the light and property and then infusing their inviting and approachable warmth within. This thoughtful approach is what lends it a timeless air. Above, a side entry/mudroom where indoor and outdoor meet.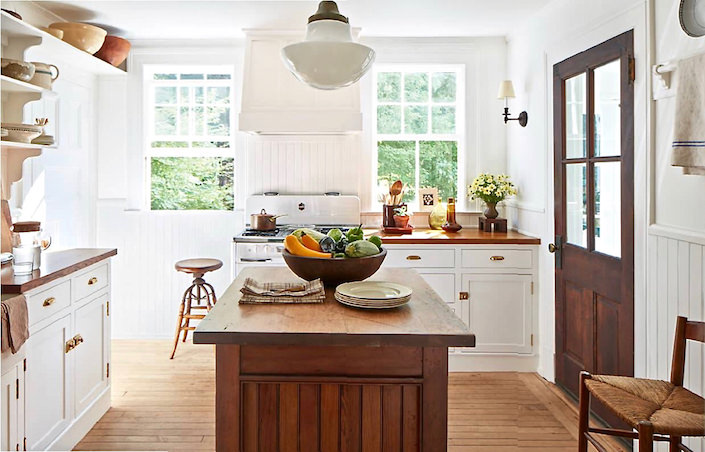 The kitchen is a perfect melding of old and new with an antique Wedgewood stove, custom hood, and classic cabinetry. It feels like it could have always been there but is practical for today's lifestyle.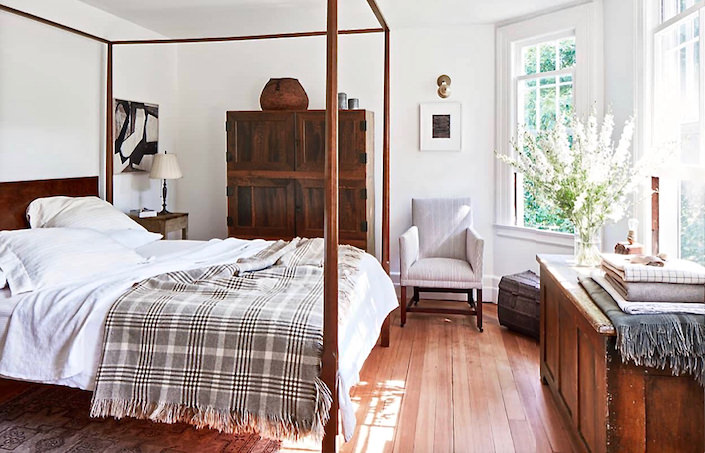 Who wouldn't want to retire each night to this charming master bedroom where neutrals are brought to life through subtle pattern and texture and while the aesthetic is pared down, everything you could want is close at hand.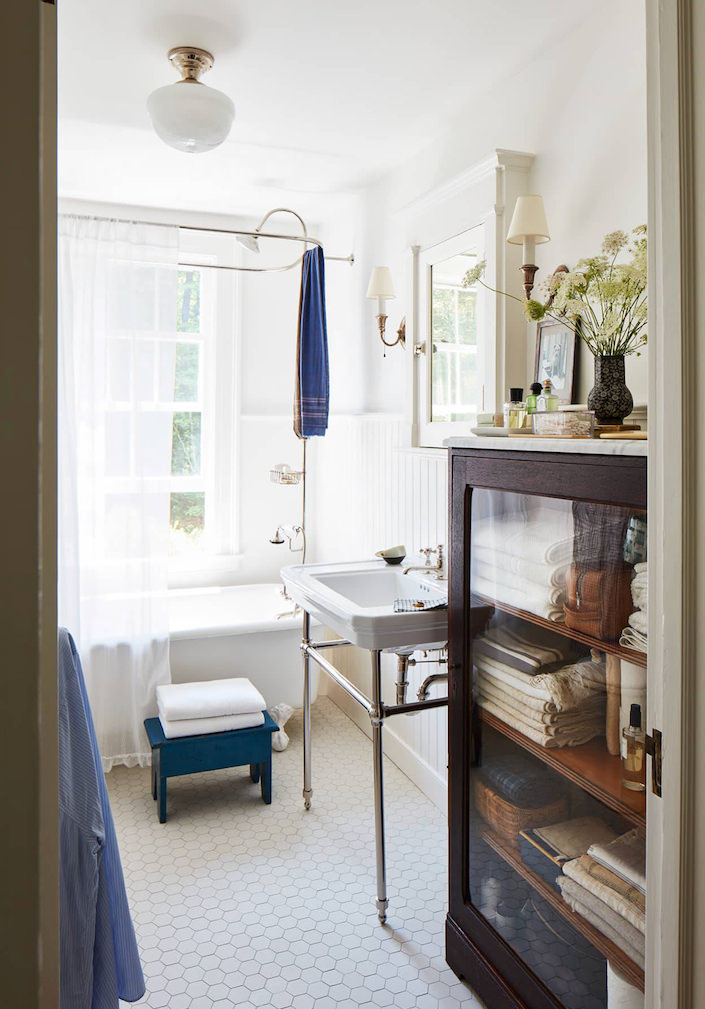 In the bath, a vintage tub and oak storage cabinet lend the airy room an elegant and simple substance.
all photos by Laura Resen for Veranda
And what Connecticut country house couldn't benefit from a screened porch. The perfect spot for summer entertaining, I'm sure many a stylish evening are spent in this room! You can see the rest of Michael's and Andrew's plain chic house in this month's Veranda magazine. And for a little video peek at their shop, you can tag along when Susanna and I did a little holiday shopping in New Preston last year.