Fifteen years ago, Robb Nestor and Bill Reynolds discovered what would become the masterpiece of their creative endeavors.  "We had been looking for two years before we found River Road Farm and from the very first time we drove up, it just spoke to us. I think we both immediately knew we had found home." Please join me and Susanna for a behind the scenes visit with Robb and Bill at their historic Connecticut house and garden.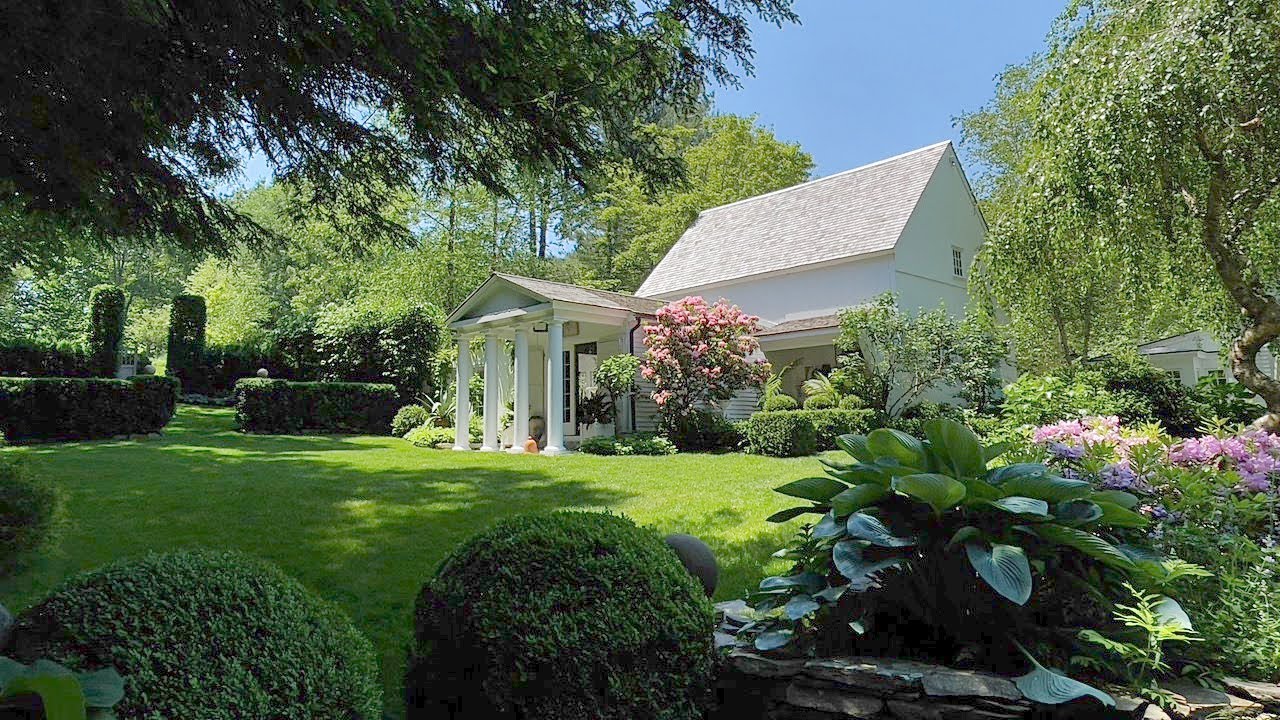 Set in the charming hamlet of Hadlyme, CT, the house sits on a country lane, a stone's throw from the Connecticut River. One of the most appealing aspects of the property to Robb and Bill was that, unlike many antique New England homes, it was set back from the road.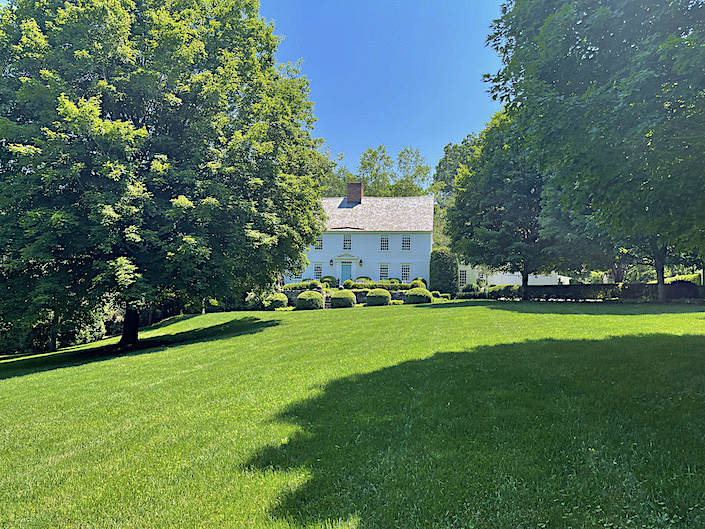 Starting with a blank 11 acre slate, Robb, armed with a horticulture degree and a landscaping company in Atlanta, and Bill, who came from a family of avid gardeners, gradually transformed the property into a lush and verdant garden paradise.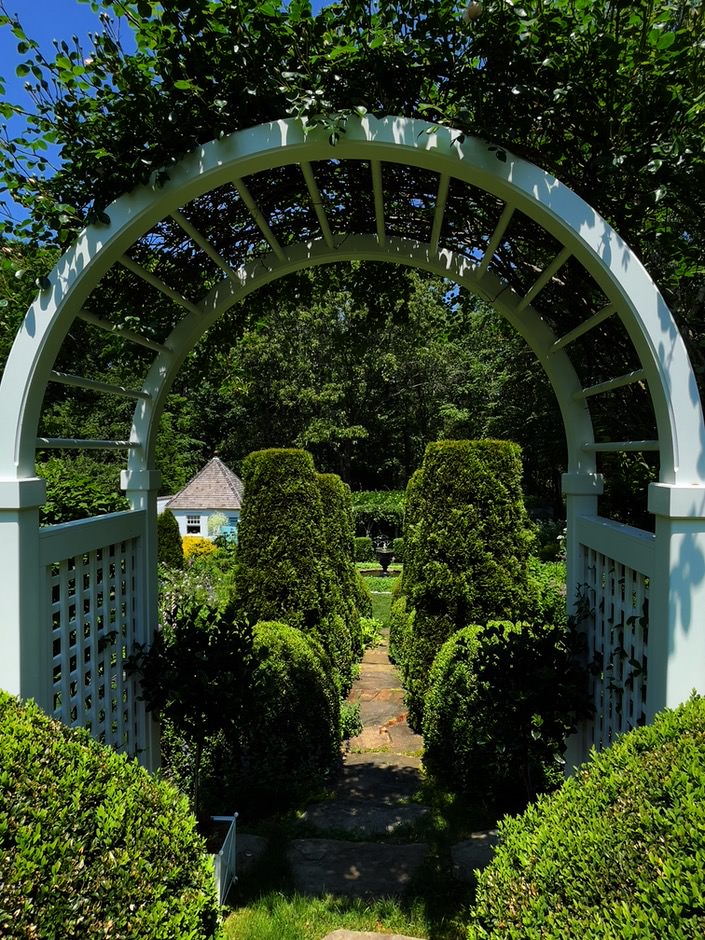 Over the first decade or so, they were back and forth from Atlanta, with only short visits at River Road Farm. They planted gradually, each time returning with fresh eyes and new ideas. Rob and Bill designed, installed and maintain everything themselves so that is always a top of mind consideration as they continue to transplant and tweak the gardens.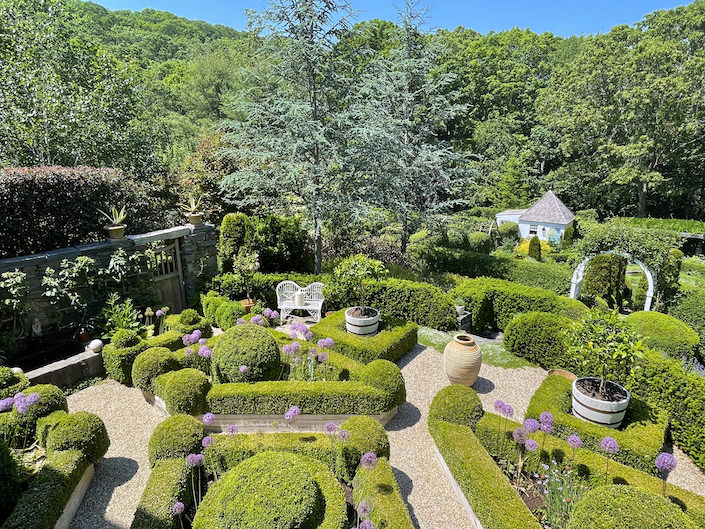 Their love of old homes inspired the duo to only modestly renovate the farmhouse with sensitive additions that respect the past and original structure and as passionate collectors, they found everything effortlessly fit, whether inside or out,  like they were always meant to be there.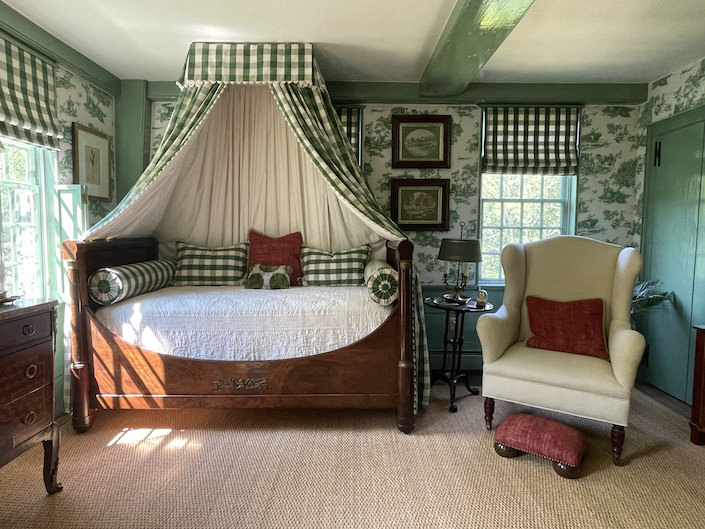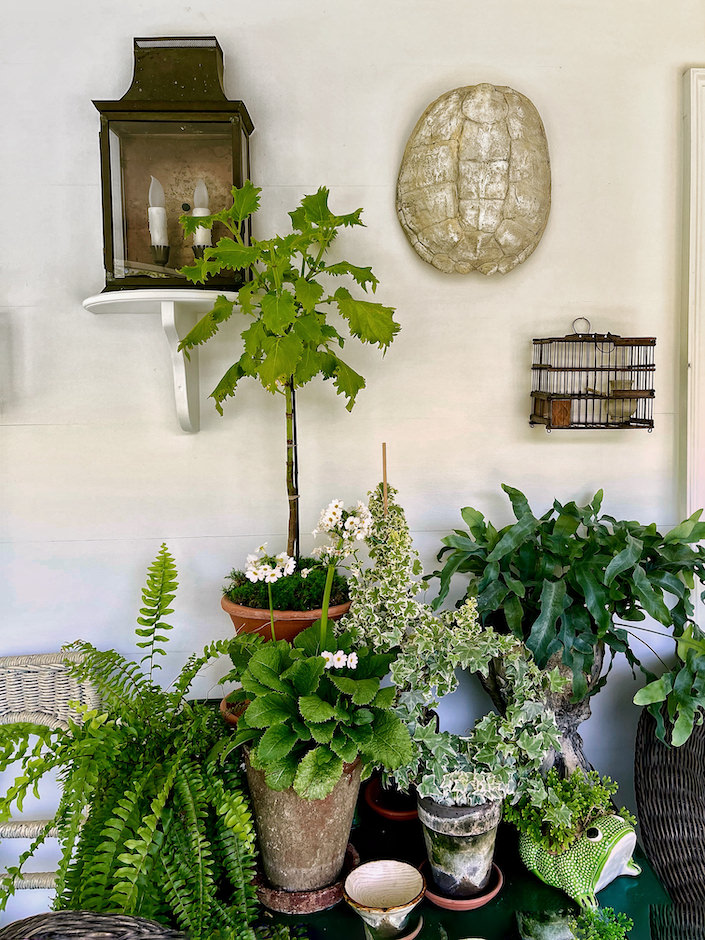 As Robb and Bill continue to update the garden with an eye to the New England seasons, so they have added several outbuildings, the latest of which is a structure far from the main house, with no electricity, where they love to entertain in the warmer months.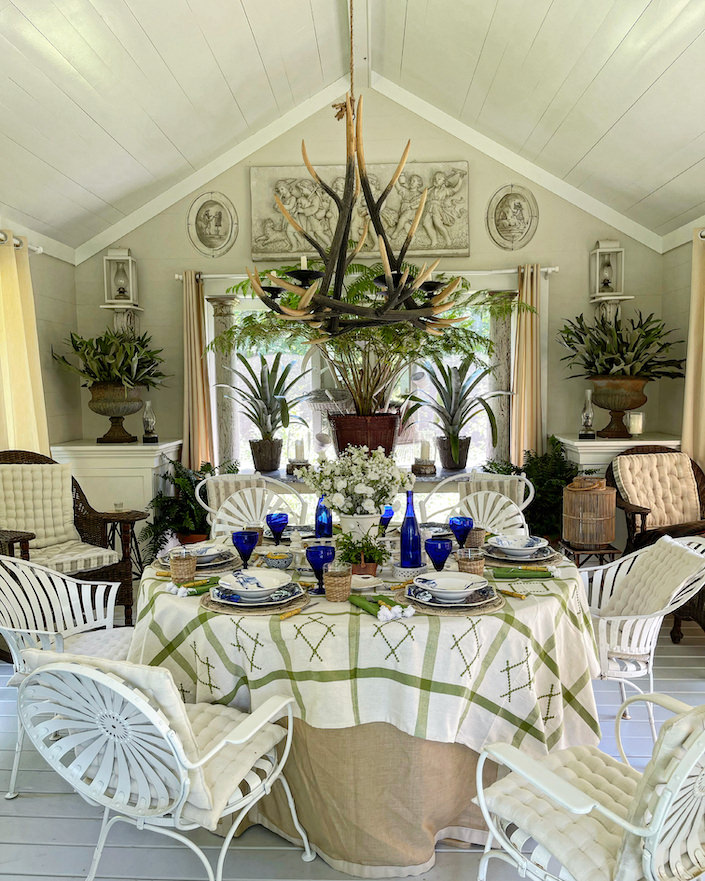 So thank you Robb and Bill for welcoming us to River Road Farm! You are an inspiring source of endless creativity!
all photos above by Stacey Bewkes for Quintessence
A big thank you to video sponsor Everyday Elegance. The brainchild of designer Alex Papachristidis and close friend and fellow ARF Board member, Lisa McCarthy, the company celebrates the art of entertaining at home.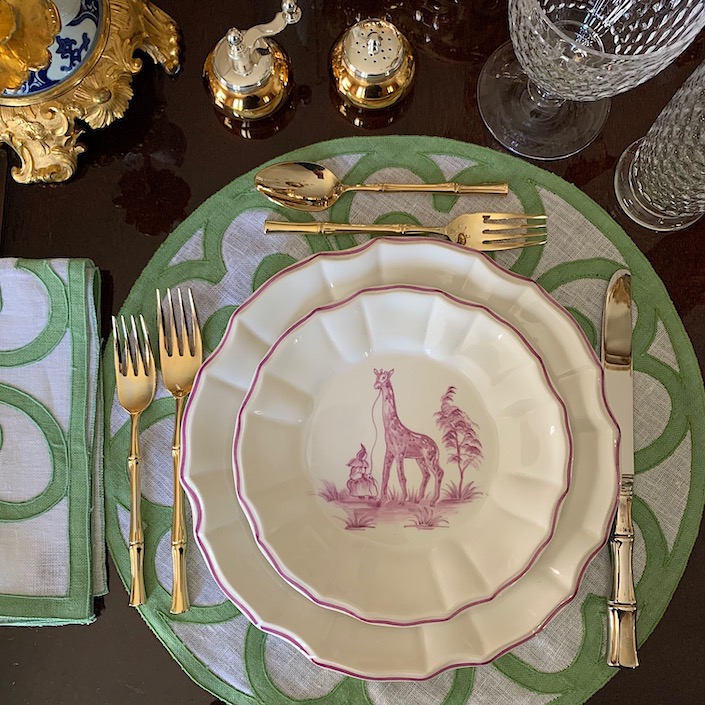 With carefully curated (and shoppable) tabletop schemes, it is a stylish and fresh source for everything from dinnerware to linens, glassware to flatware, select antiques and accessories and exclusive collections.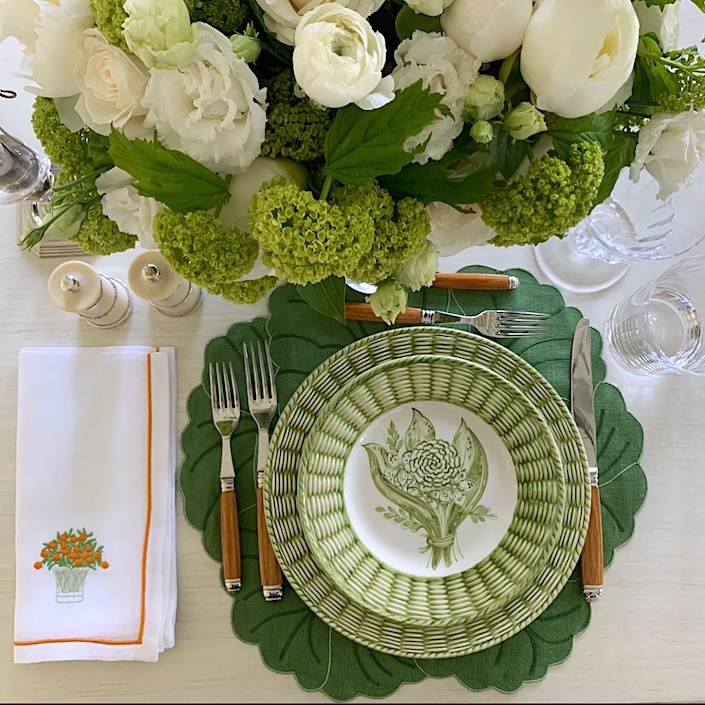 Whether setting up a wedding registry, shopping for yourself or looking for a chic and unusual gift, let Everyday Elegance be your go-to for all your entertaining needs. Each of their exclusives is personally designed by Alex and hand painted by a centuries old Italian porcelain manufacturer.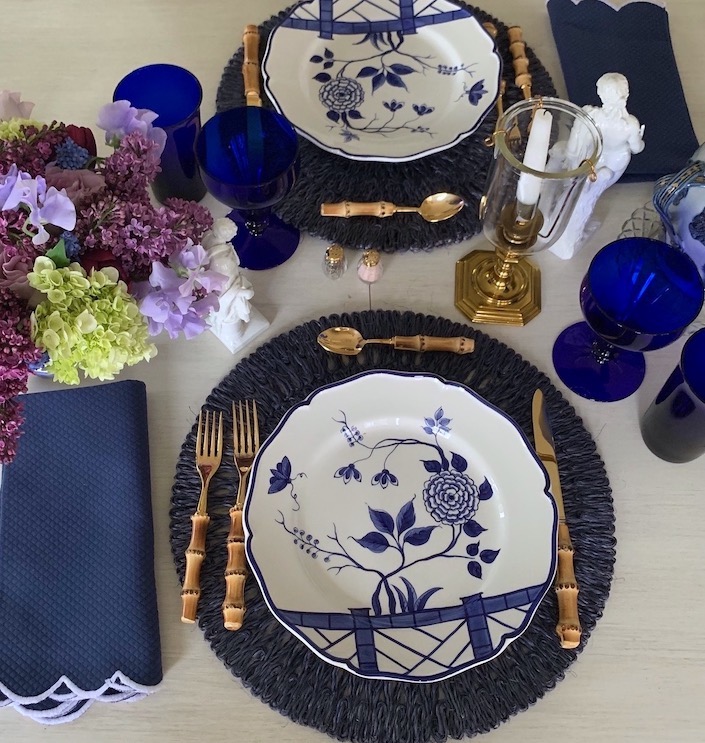 As featured on the site, all their dinnerware is thoughtfully paired with complementary placemats and napkins, many of which are custom made. Everyday Elegance is happy to consult with you on any of your needs to help you live and entertain every day with elegance!