Continuing our pre-auction tour of the Sotheby's 2015 Showhouse, we visit Eric Cohler's family room. Inspired by the family room in the NYC brownstone where he grew up, Eric created a room that is testament to his signature ability to mix styles and periods with a comfort factor perfect for today's lifestyle. Successful rooms are all about making it personal and living with what you love and here Eric's fictional family has a fabulous eclectic gallery wall with selections from Karsh's photograph of Hemingway to a Picasso print to a Carlos Meria to an 18th century French portrait. Whether reading by the fire, watching TV or working at Neutra desk under the sexy gaze of Tom Wassermann's Bedroom Blonde, you can be sure this family is living comfortably in style.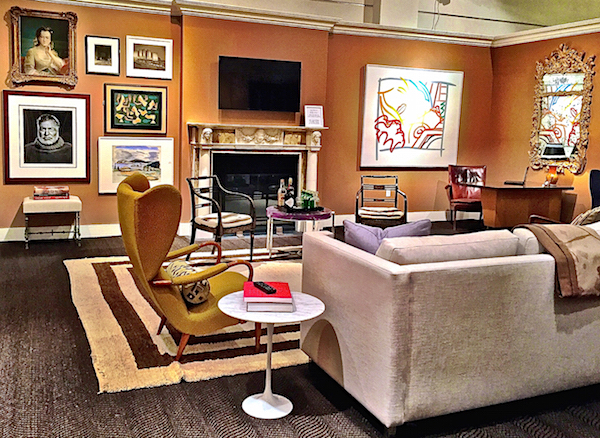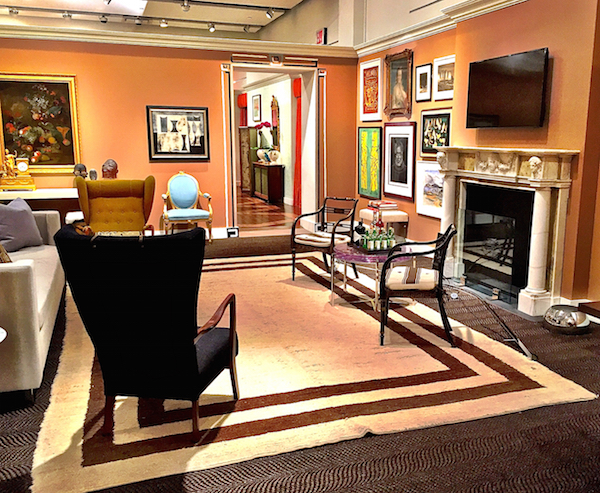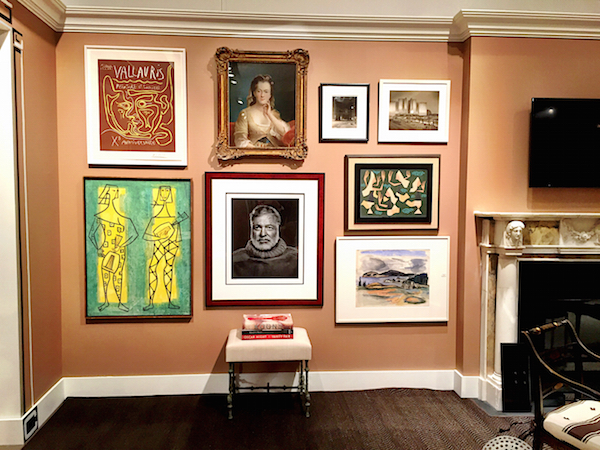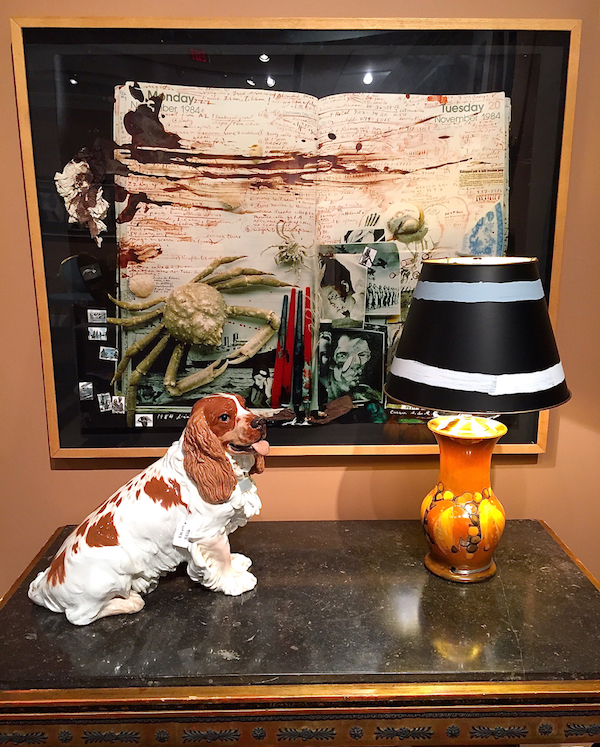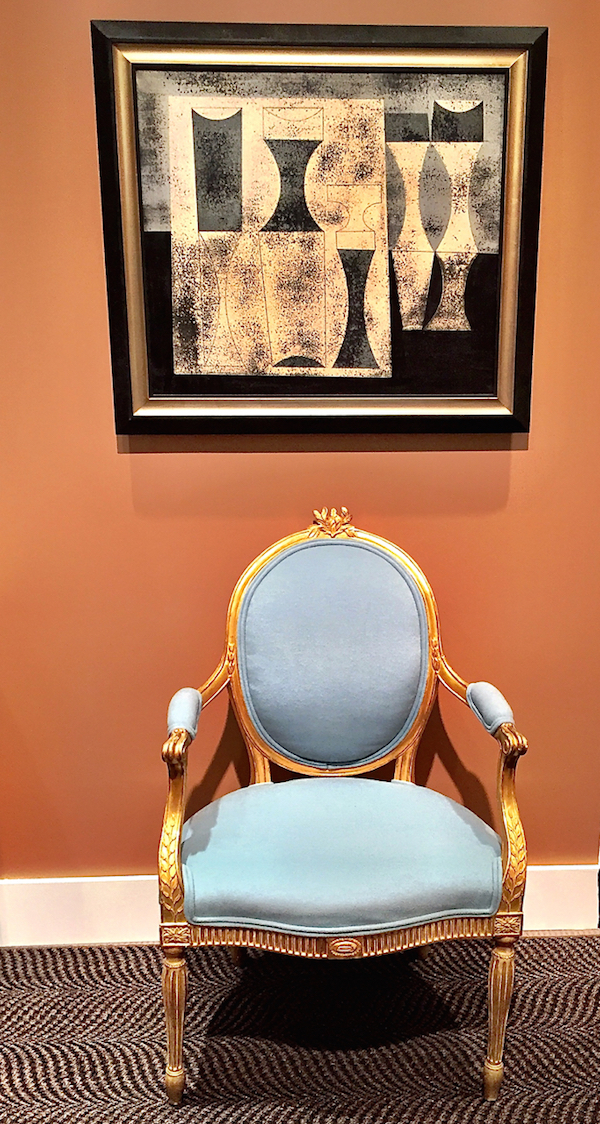 Here you see his segue into the Sun Room with a little nod to Christian Bérard (I recently attended a fascinating Decorators Club lecture about the enigmatic artist – perhaps more on that another time).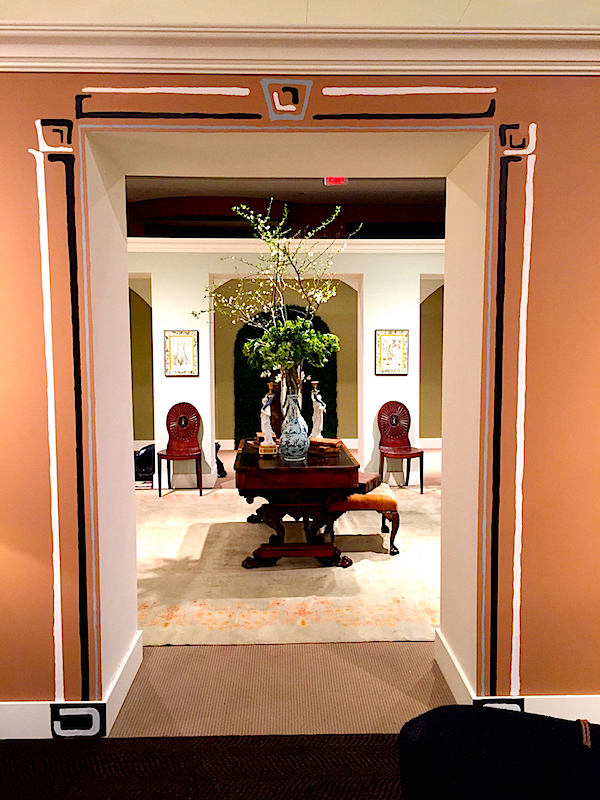 Allison Caccoma's gracious gallery is a great lesson in how to treat those windowless interior spaces with style. Incorporating elements of the outdoors in her room, Allison transformed a narrow characterless hall into a lovely space for art and collections. Bold stenciling on the floor and a more subtle version on the walls, referencing treillage of a classic garden room, add graphic interest and help frame the space. And on the opposite wall, doors are treated to faux painted view of the park.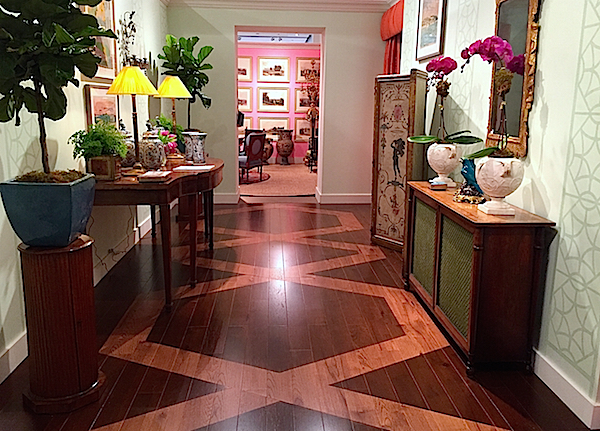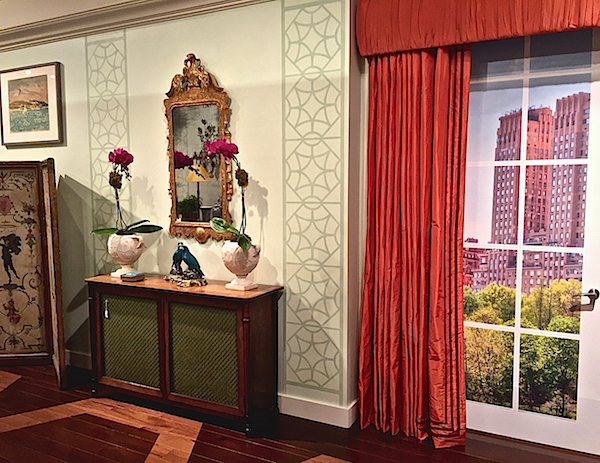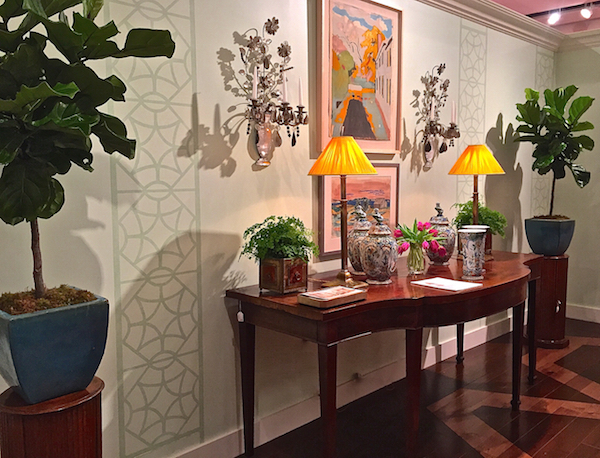 The charming vignette above and below includes a beautiful Delft garniture set, two wonderful Fairfield Porter paintings and a fabulous Baguès inspired pair of rock crystal sconces, with coordinating lampshades as jewel-like accessories. And the bottom assemblage illustrates the decorative power of pairs.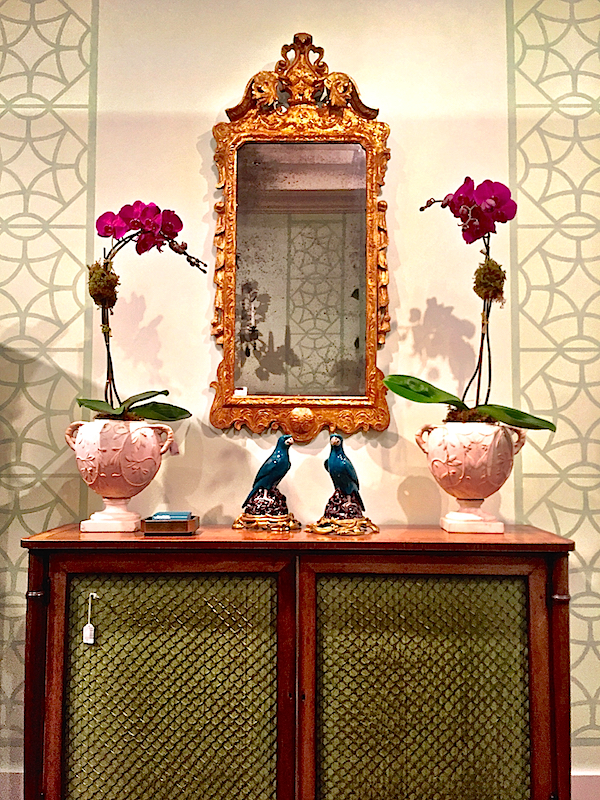 Robert Dean Harris' guest bedroom is an irrepressible ode to personal style. With bright pink walls, it shows just how transformative color can be. Its timeless eclecticism lends it a certain exotic feel, as if it could be the ex-pat home of an artist or designer in Tangier. And there is a certain earthy romanticism that intimates a passion for collecting (Dean has a design gallery) and a cultural yet unconventional life. From the tented bed to the idiosyncratic Louis XVI style floor lamp in the corner, one can almost imagine the creative soul who occupies this space. The wall of framed Windsor Castle prints shows the power of multiples and anchors the room, allowing the stars of the space, the Botero sculpture and the expressive Cundo Burmúdez painting, to quietly shine.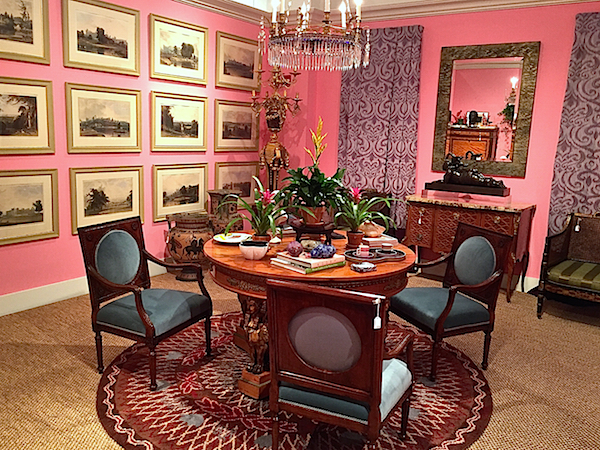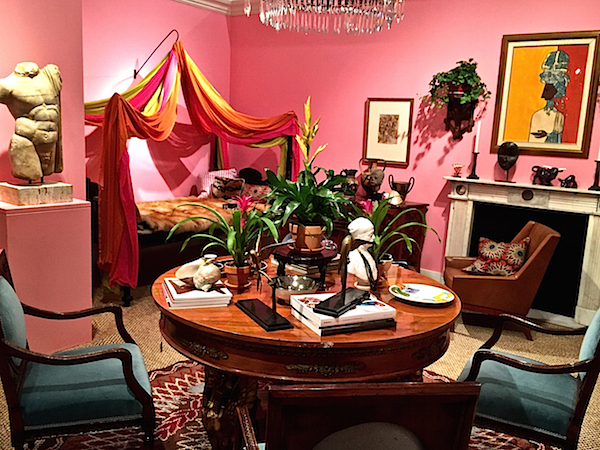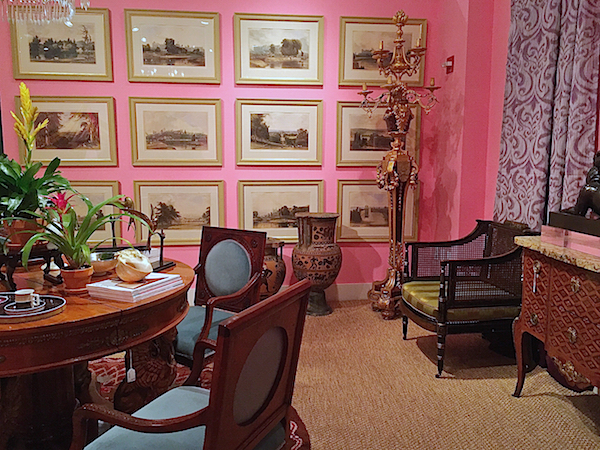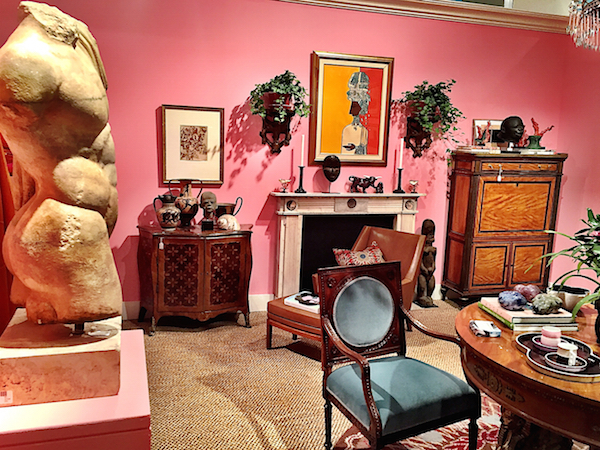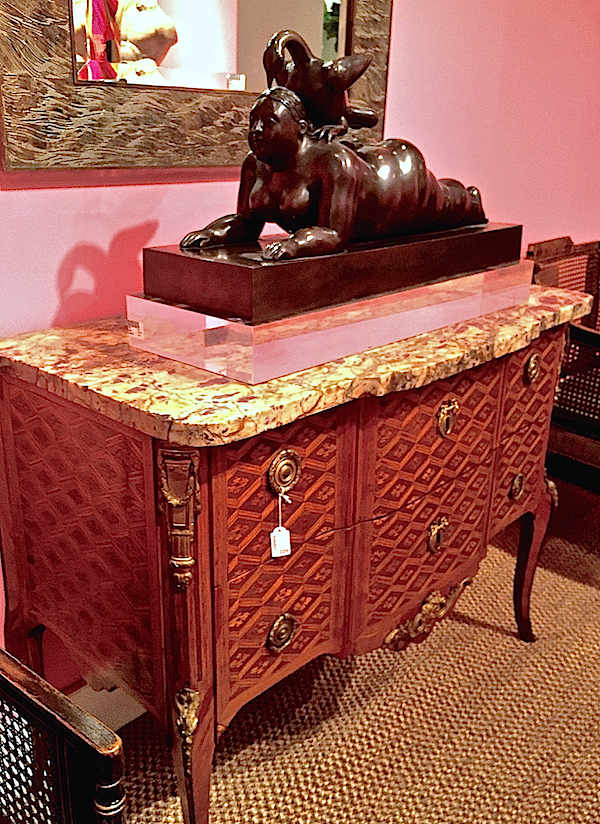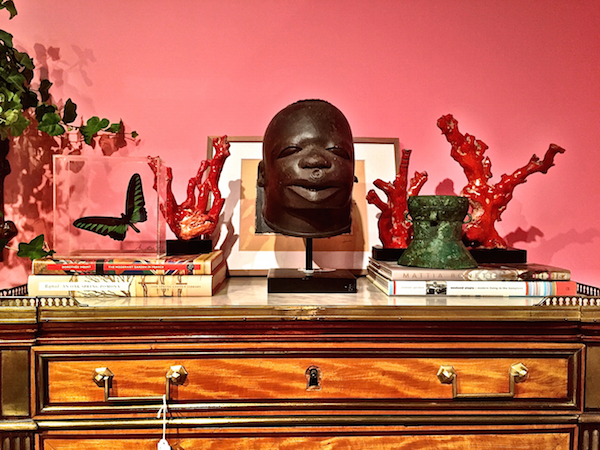 Stop back next time for our final look at the rooms.