Tomorrow (Monday) is the Sotheby's Designer Showhouse auction. Whether you are attending in person or considering an online bid, I share with you the last three rooms so you can see the items in situ. A classicist at heart, Trey LaFave created an elegant master bedroom that would be a civilized retreat for a couple.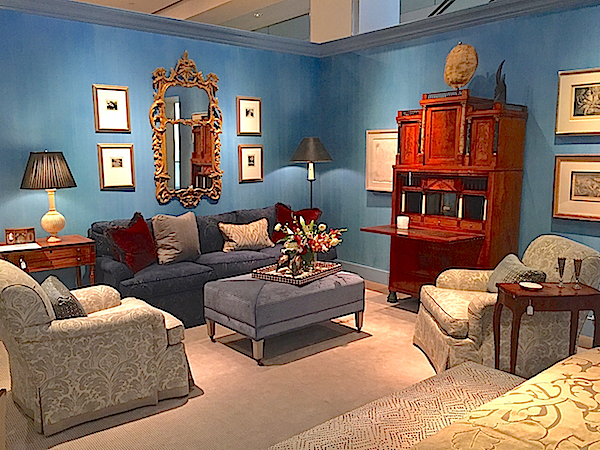 Against a background of strié blue, a German neoclassical sécretaire à abattant anchors a comfortable seating area with custom pieces. Trey designed the ottoman with tailored details including this clever tray pull out.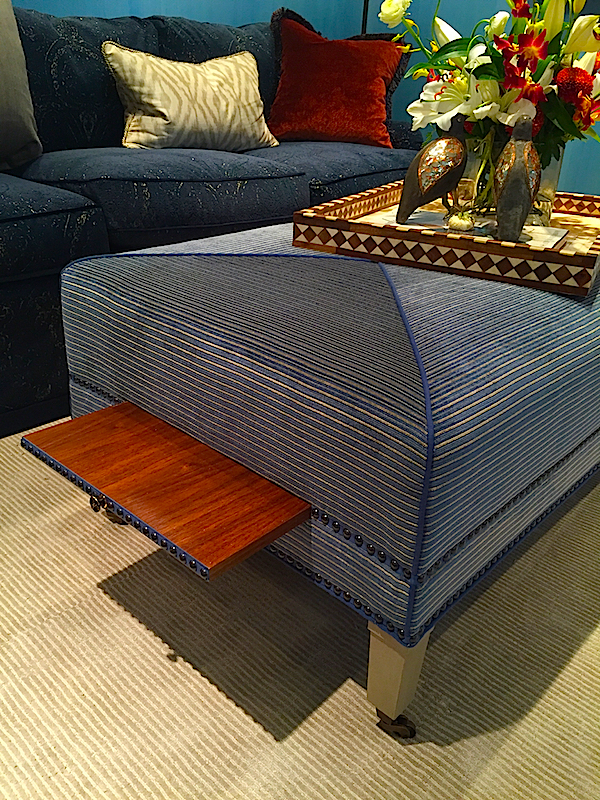 On the opposite wall, an elegant Louis XVI bureau à cylindre sits between a fabulous large pair of George III revival sconces.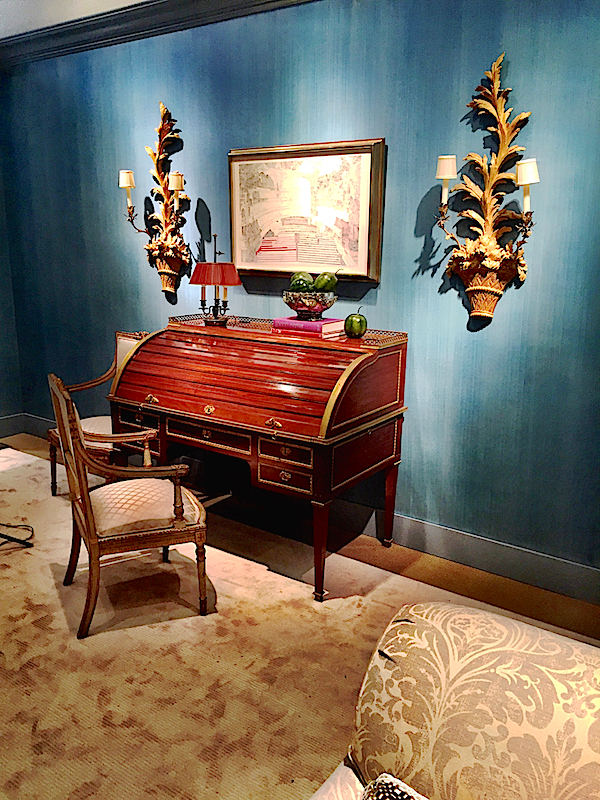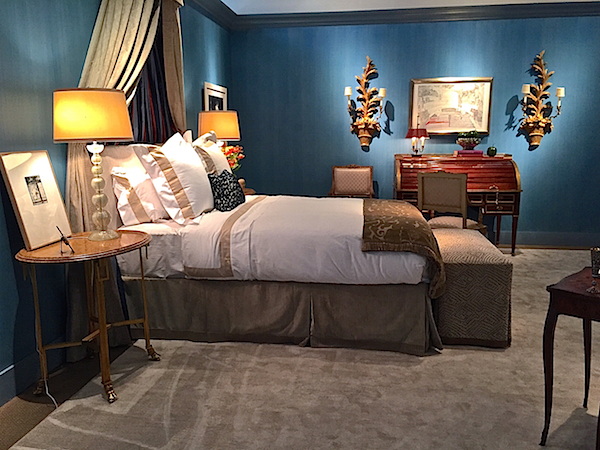 The bed is topped by a tailored style coronet which Trey created by combining three different silks.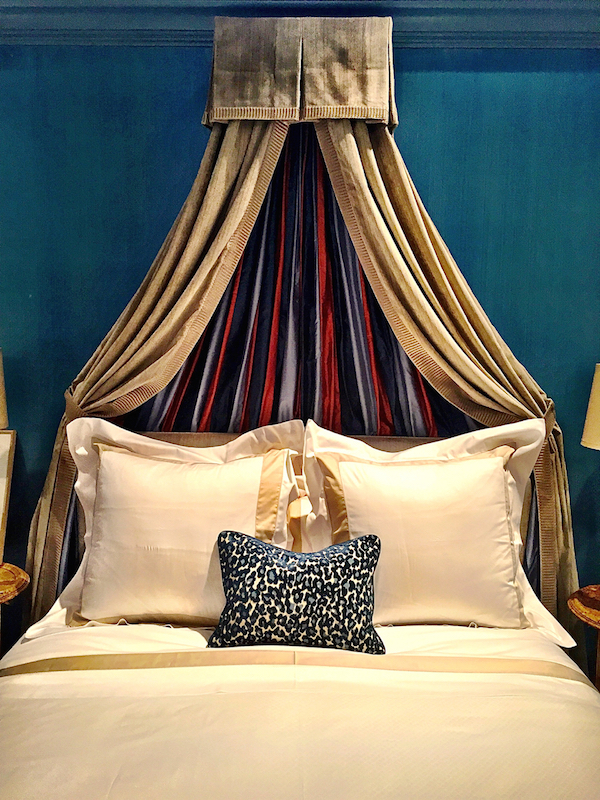 My favorite piece of art in the room is the intriguing Sally Mann portrait "Holding the Weasel."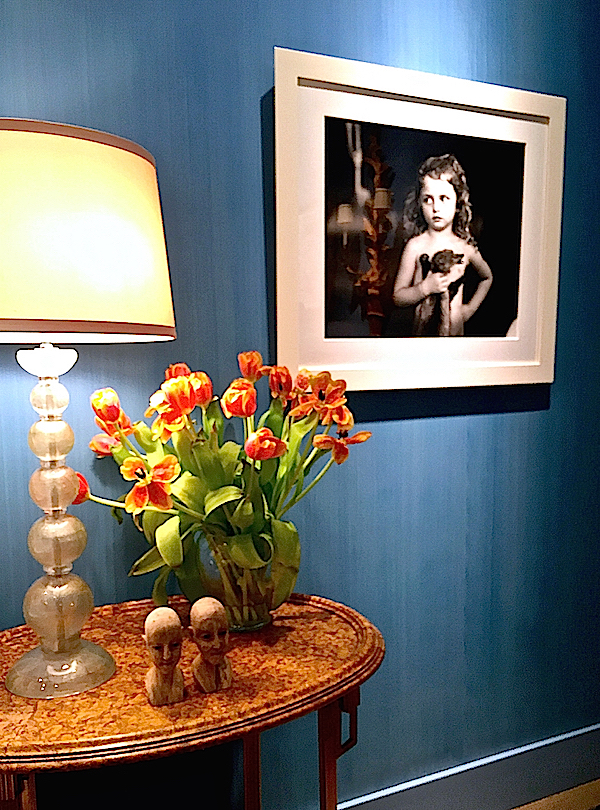 Leura Fine, cofounder of the interior design marketplace Laurel and Wolf, created the master study.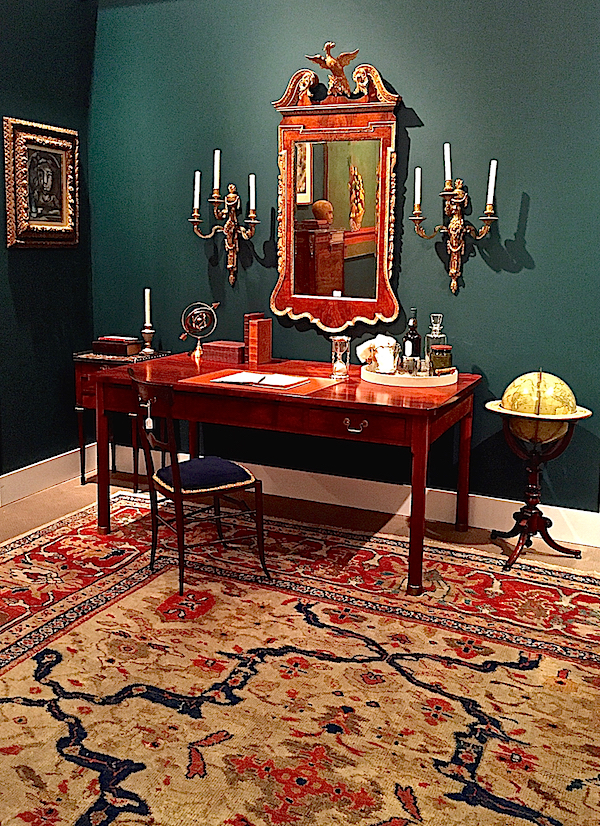 Masculine bottle green walls are a classic foil for timeless pieces such as the George II pier mirror, Mogens Koch desk and exemplary art such as the Georges Roualt portrait above and selection of paintings and photographs from such masters as Ansel Adams, Eugéne Aget and Carleton Watkins below.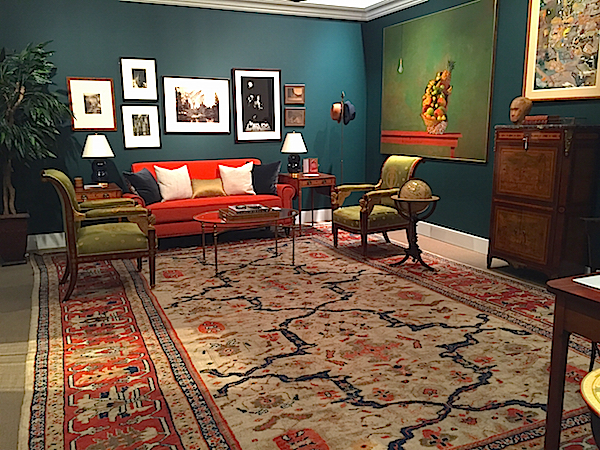 The luxurious modern kitchen by St. Charles Kitchen includes the beautifully designed appliances by Gaggenau accessorized with auction items by Lindsey Schwartz of CURATED BY St. Charles.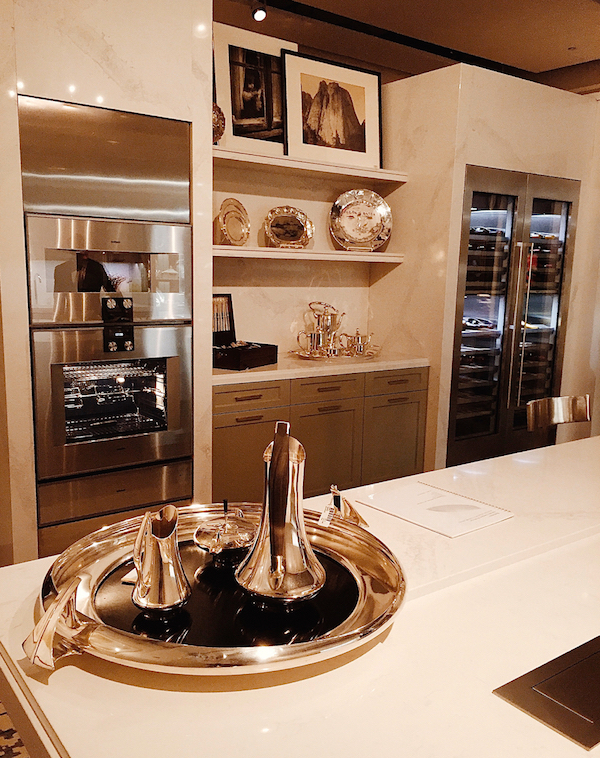 Owners of such a large gracious space would no doubt be using their kitchen for entertaining as well as cooking and family time so the designers included many of their collections as a natural extension of the rest of their home.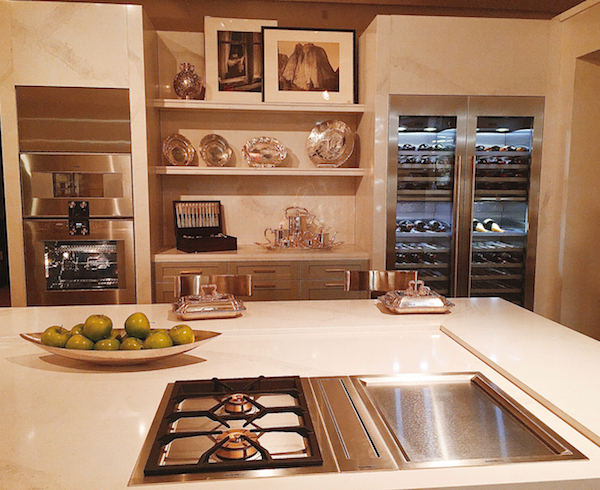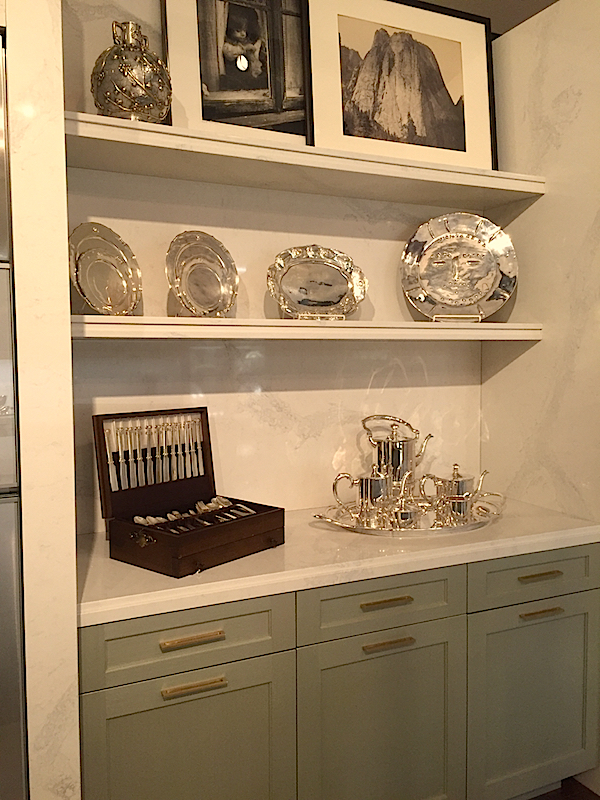 The cabinetry is a simple elegant recessed panel design with a beautiful hand painted finish in a soft pale grayish green.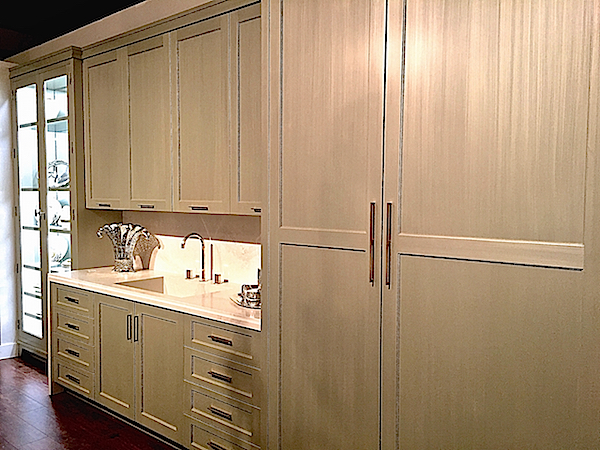 Hardware brought in a touch of warmth and subtle architectonic bling.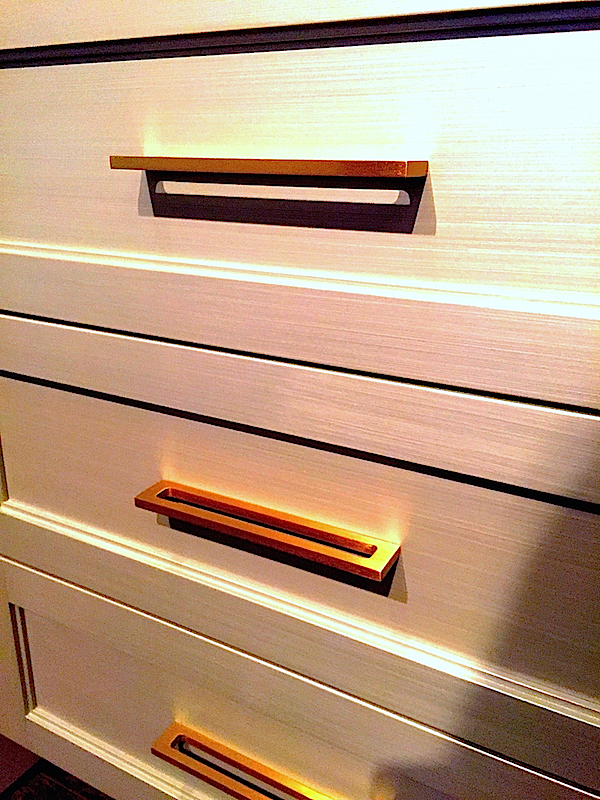 And I had to add this detail because I was crazy about this chic faucet that added modern elegance to the Caesarstone surface.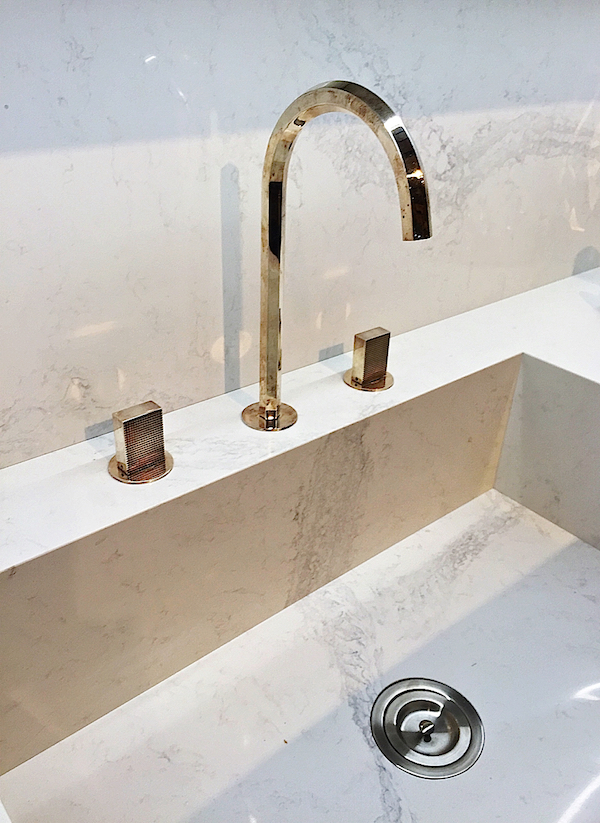 That finishes my coverage of the Sotheby's Designer Showhouse. Good luck to those bidding! I look forward to seeing the results.