This weekend marked the 22nd edition of one of Connecticut's favorite design events with Rooms with a View 2016. Originally conceived by Albert Hadley, this destination designer showhouse transformed the Southport Congregational Church into twelve mini rooms created by select local and national designers. This year's theme of Comfort & Joy seemed to come at just the right moment.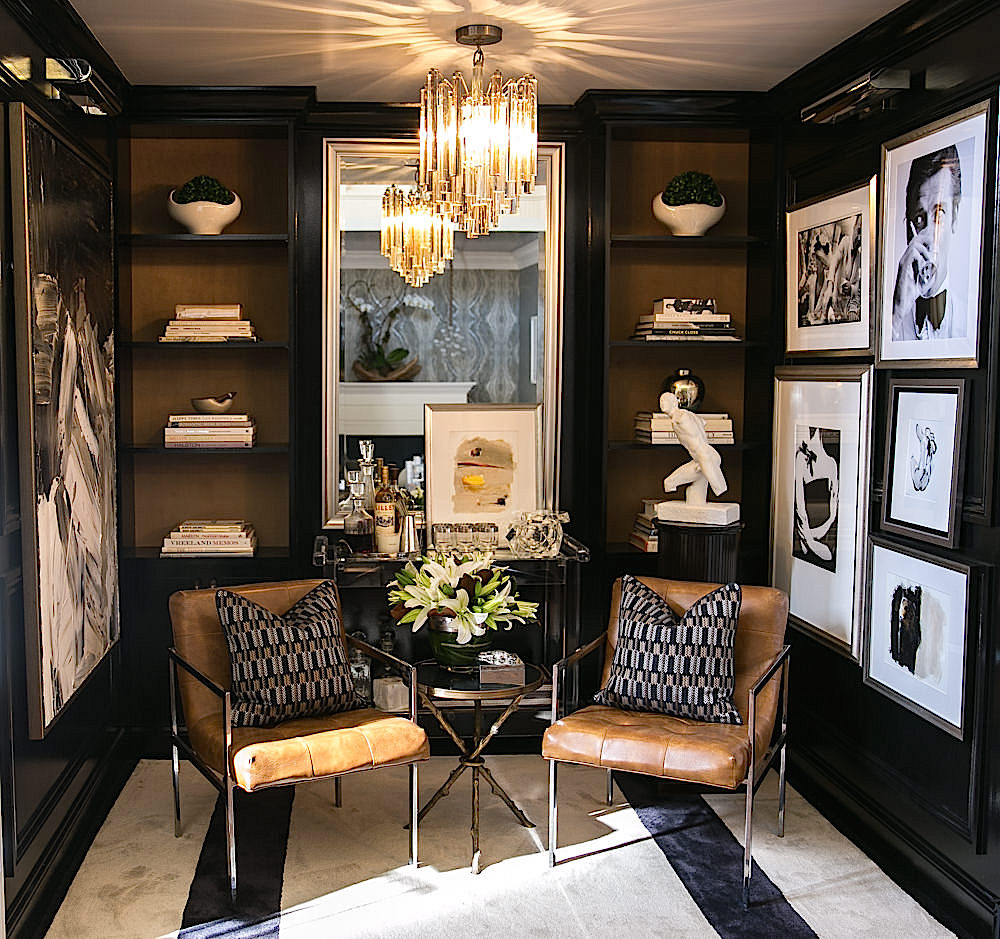 Christina Roughan wanted to create a room that spoke to you before you even entered. This dark sexy vignette was instantly inviting with glossy black walls and a glamorous mix of modern mid-century pieces with very traditional elements. A custom carpet anchored the room with a rare two toned Murano glass chandelier from AWK Antiques topping the space with sparkling style.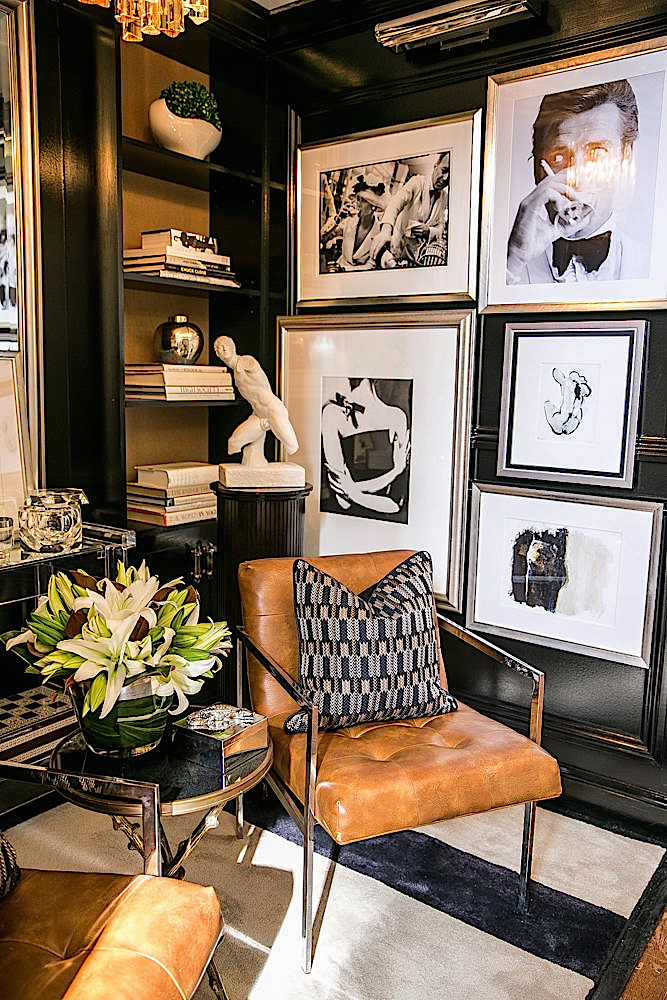 Vintage Milo Baughman chairs with custom Hermès pillows, handsomely offset the wall of photography from Lillian Bassman Arthur Elgort, Peter Ruck and artist Bella Peroni. A curated selection of books were topped by Eva Zeisel ceramics.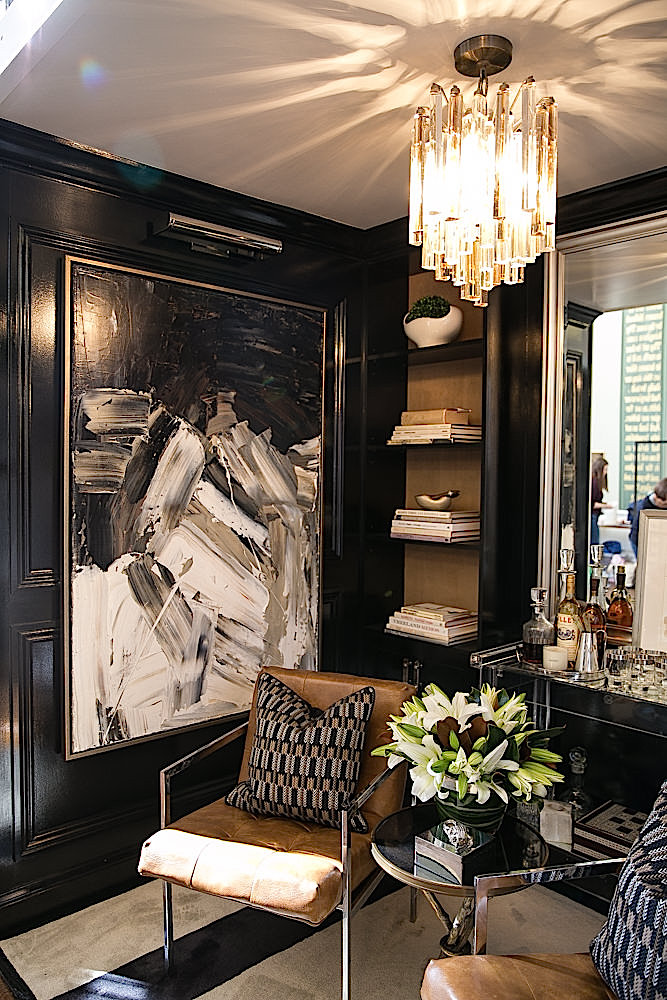 Opposite a dramatic painting by Ricardo Rumi showed how art can make a space sing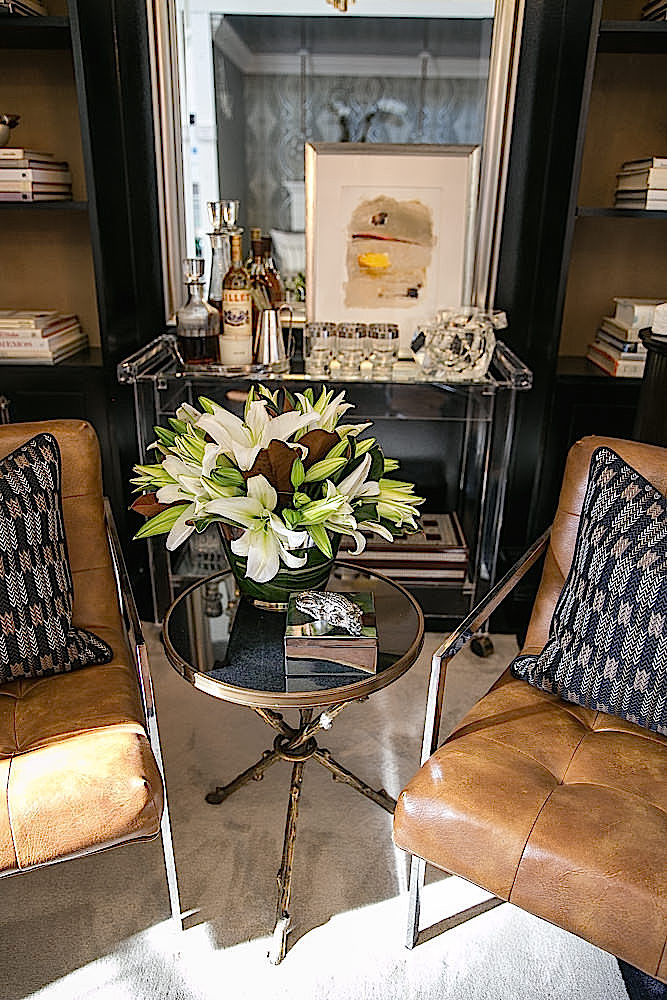 And on a Montage Modern midcentury Lucite bar cart, a Cannon-Dueth study in color (a collaboration between Celine Cannon Studio and artist Sarah Dueth) echoes the palette of the space.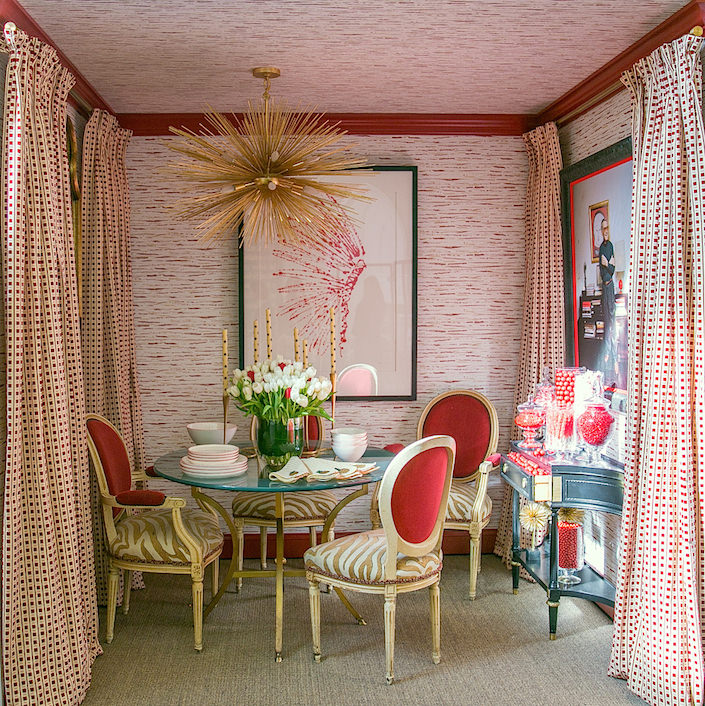 Designer Jonathan Savage first met Albert Hadley in their mutual home state of Tennessee. He took Jonathan under his wing, helping get him his first position in design and kept touch through his sister Betsy who lives in Nashville, where Jonathan is also based. In an homage to Albert, Jonathan designed a room outfitted in Albert's beloved red. Walls are covered with Jonathan's wallpaper collaboration with Carlton V, Shatter, and curtains in Scalamandre Pitti, which I believe is sadly discontinued.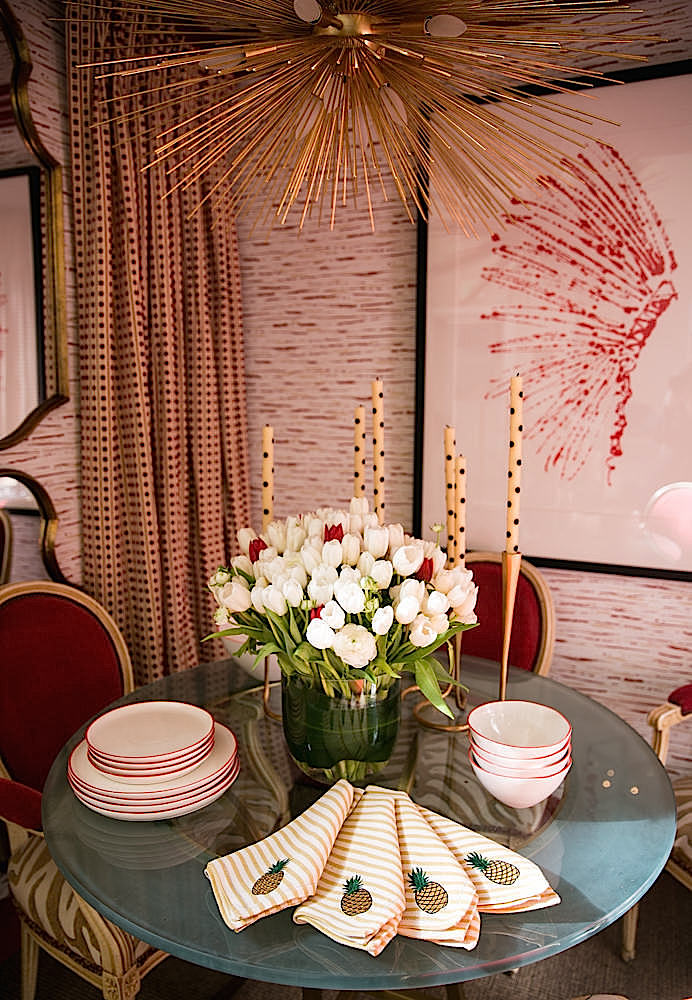 Bringing a touch of the south to this space, Jonathan included napkins with the symbol of southern hospitality and a painting by Nashville artist Chris Coleman who transforms his love of history and the Old West into modern imagery. Jansen console and chairs and Kelly Wearstler Strada chandelier added a dose of glamour with a sweet fix of comfort and joy nodding to the upcoming holiday season. Jonathan's personal portrait of Albert, that hangs in his Nashville office, overlooked it all with a smile.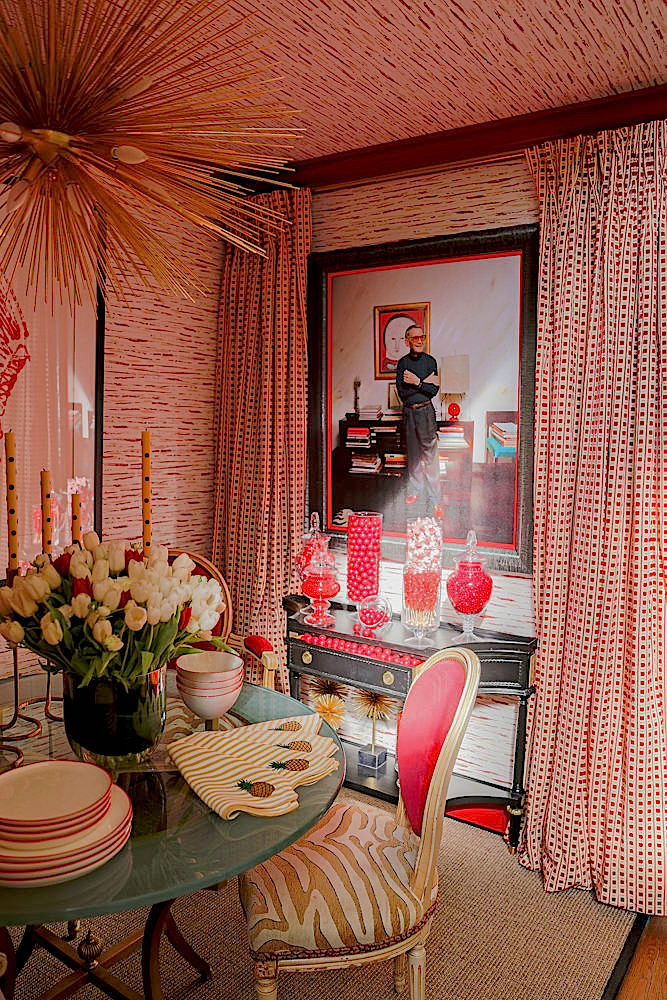 Alexa Van Batenburg wanted to develop a room that had an appropriate warmth for the Comfort and Joy theme. As a former set designer for the film and TV industry and NYC liaison for a top French interior designer, she has a background that crosses a wide range of styles. While she knew woods would be employed as well as some mid-century modern pieces, Alexa wanted to add a classic elegance to her space so it could be timeless.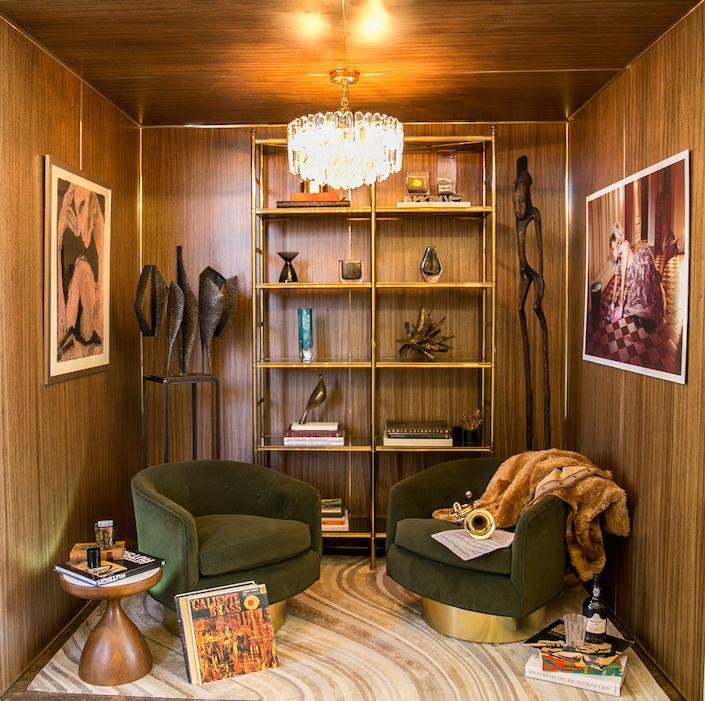 The walls were a super sophisticated construction of zebrawood veneer by Oberflex  (through Architectural Design Elements) with brass detailing that echoed the iconic Billy Baldwin Porter etagere – an original. Lush velvet "August" Lounge chairs in the style of Milo Baughman also feature brass on the base. The musical elements emphasize the Comfort & Joy theme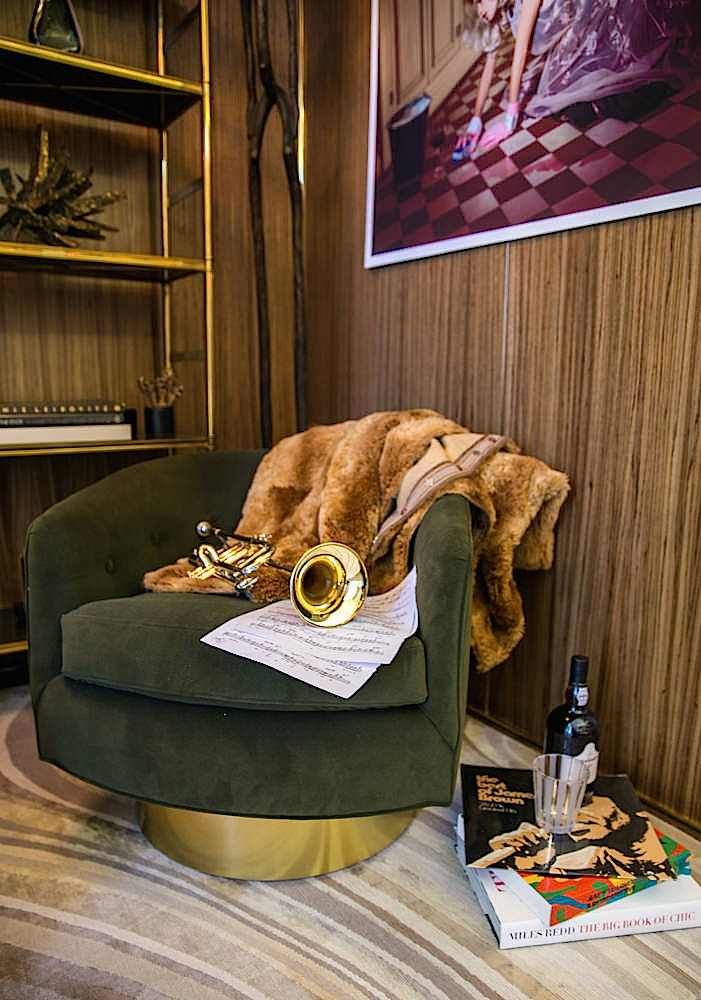 and I liked how the swirls in the Paul Smith rug for the Rug Company related to the striations of the zebra wood. Art was a mix of mid-century bronze sculpture by Jean Woodham, a portrait by Alexander Rutsch, known for his collaborations with such contemporaries as Picasso and Dali, below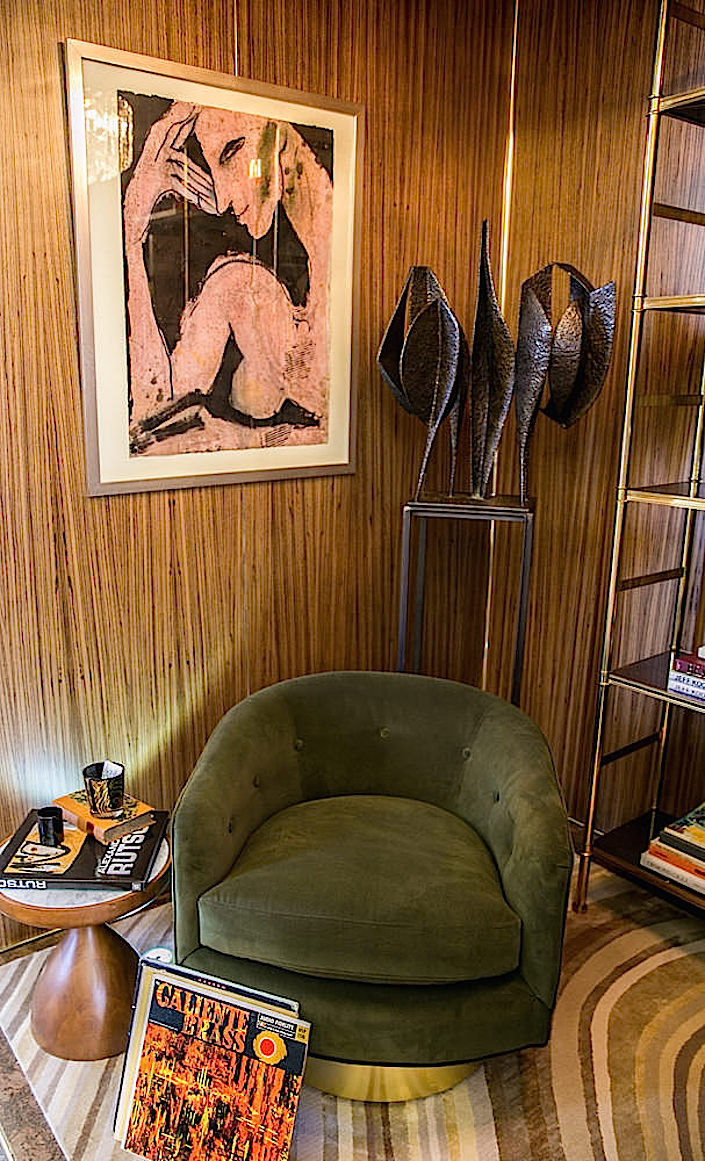 and a photo "Darien 1," by photographer Angelika Buettner – Alexa's tongue and cheek take on Fairfield County – which along with the Billy Baldwin étagere and bronze sculpture by Jean Woodham were provided by Jens Buettner.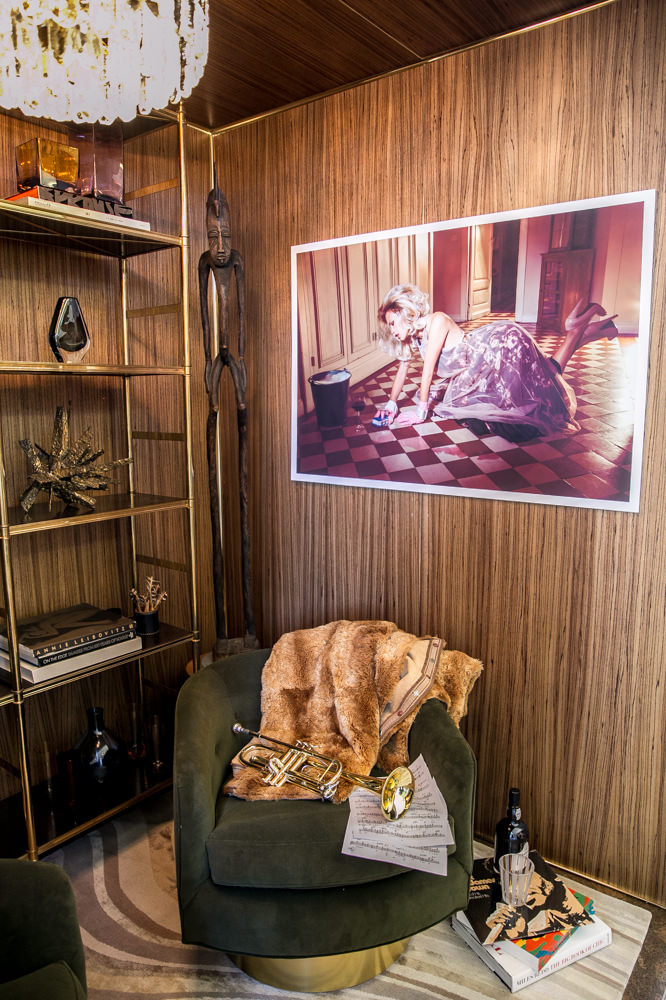 With another busy week on the horizon, I will be posting shorter but hopefully more frequent posts – so be sure to stop by!