As we endure these tundra-like temperatures here in the northeast, it's the perfect time to dream about a tropical destination. High on my list is the Puntacana Resort & Club in the Dominican Republic. Last March was my first visit to the DR and while I didn't have the pleasure of staying at Puntacana, I was lucky enough to be escorted there for a day of lunch and learning more about the resort.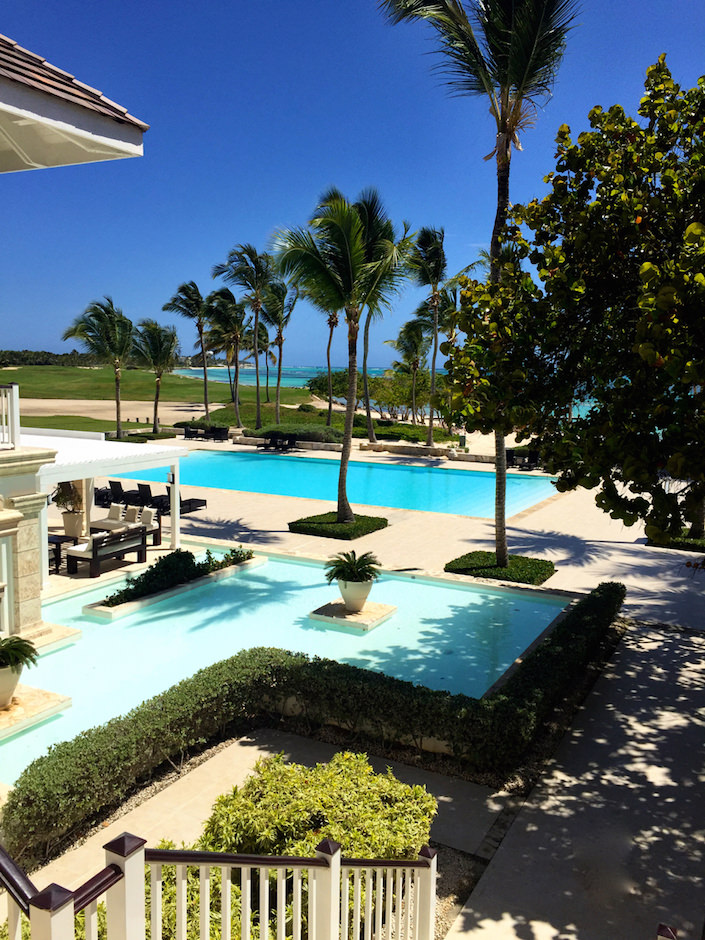 The entity of the Puntacana Resort & Club encompasses over 26 square miles, including a variety of accommodations, spa, two championship golf courses, full service marina, restaurants, shopping village, the Puntacana Ecological Foundation and the incredible convenience of their own Punta Cana International Airport – an easy direct flight from JFK and many other locations.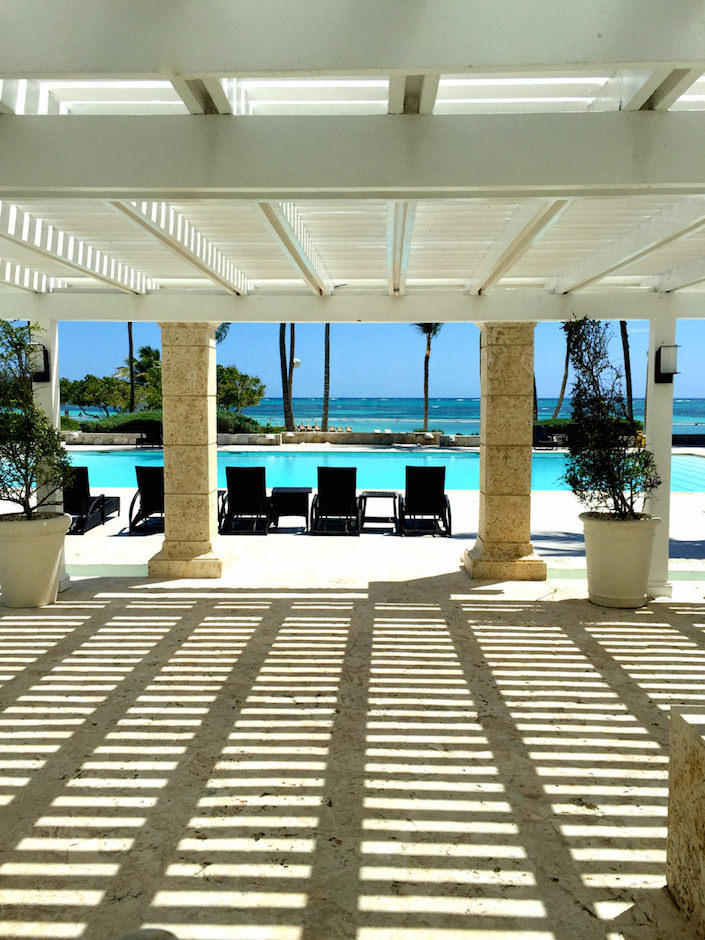 It may cover 15,000 acres with five miles of pristine beach, but each area is distinct and offers its own appeal, with many of the facilities available to all.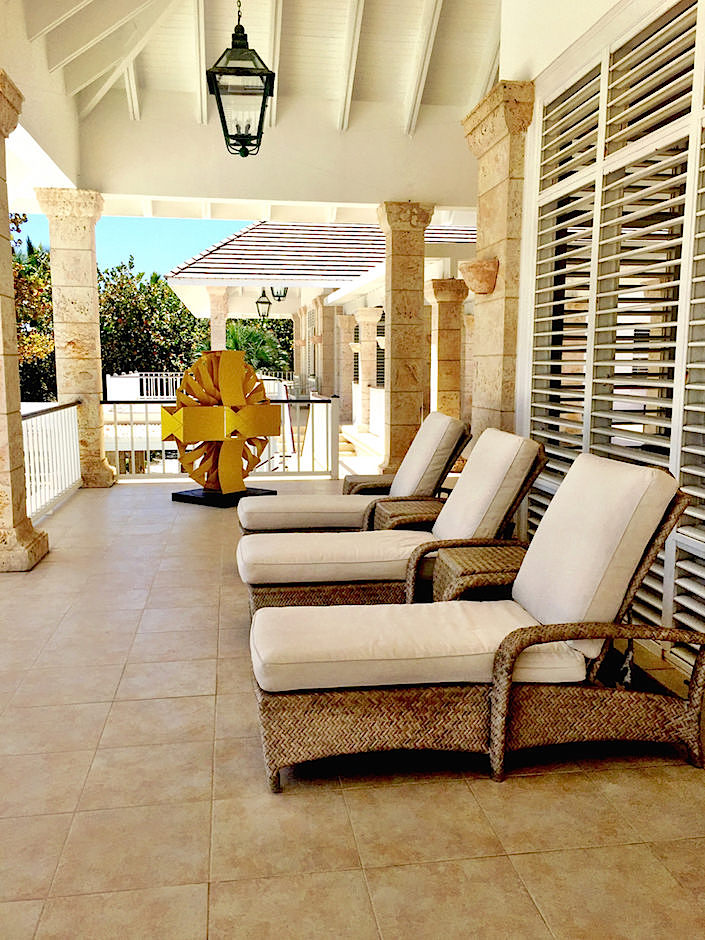 We arrived at the main hub of the La Cana Golf & Beach Club. Designed by longtime Puntacana resident Oscar de la Renta, the club includes a 27 hole golf course (three nines) that is open to all guests, an airy clubhouse, above and below, bar and restaurant, pool and beach, photos above.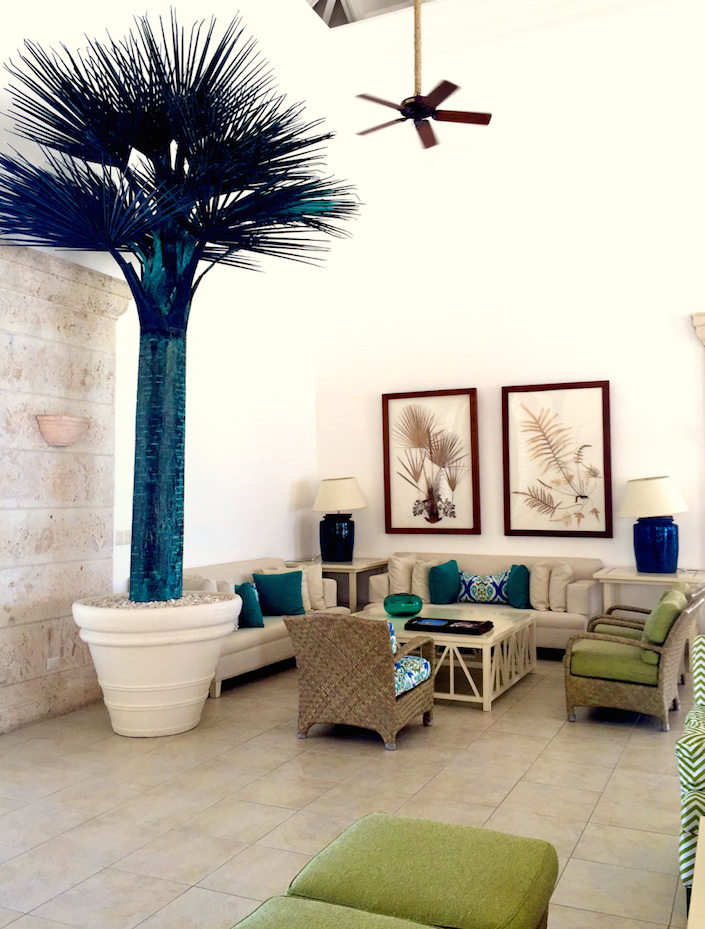 It also features a beautiful Six Senses Spa, the only location within the Americas.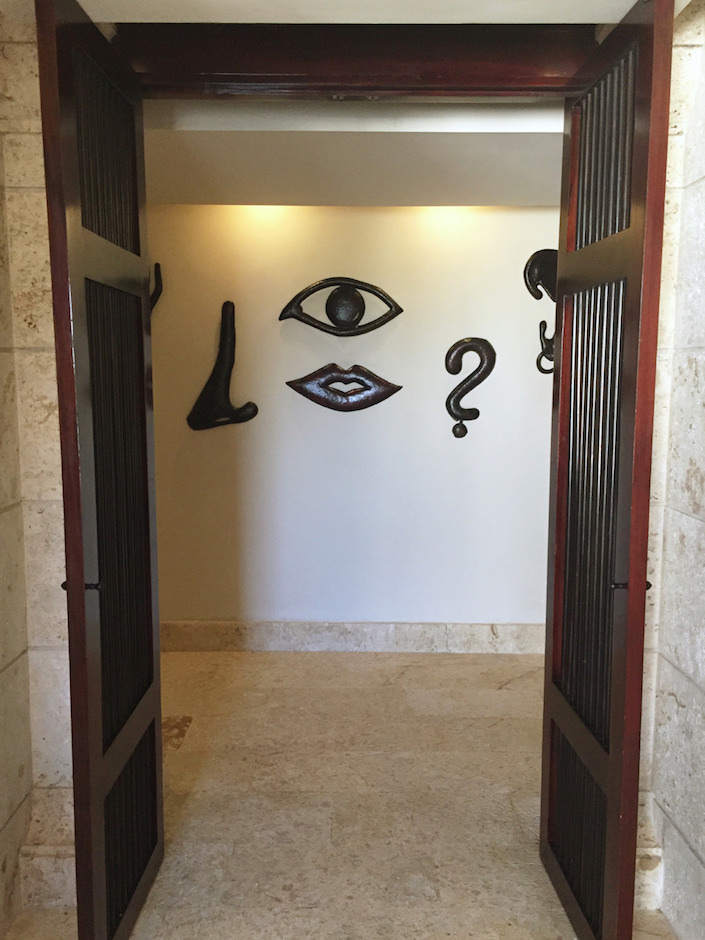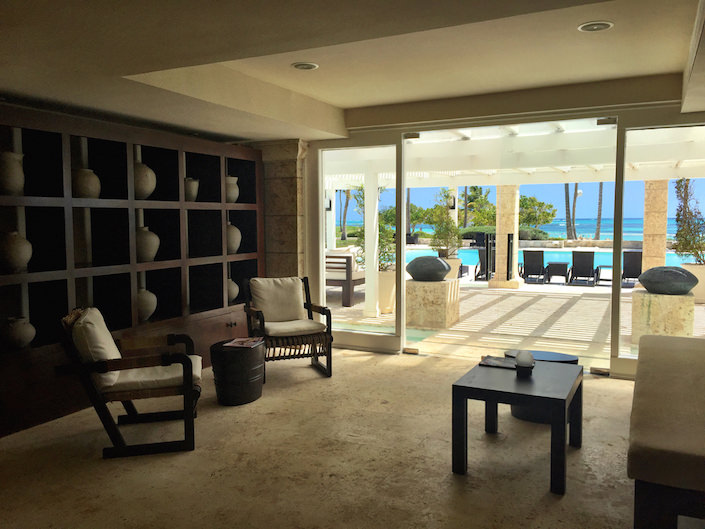 Anticipating my preferences, my lovely tour guide Sarah whisked me off directly to Tortuga Bay, an exclusive enclave within the larger property.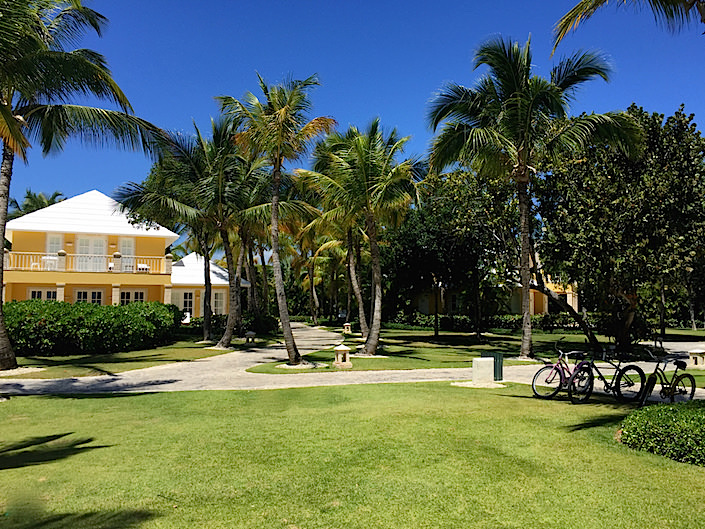 A small jewel of a resort, Tortuga Bay is a boutique hotel (member of Leading Hotels of the World) comprised of thirteen charming individual villas each with one-to-four room suite configurations. The minute you step on the property, you exhale.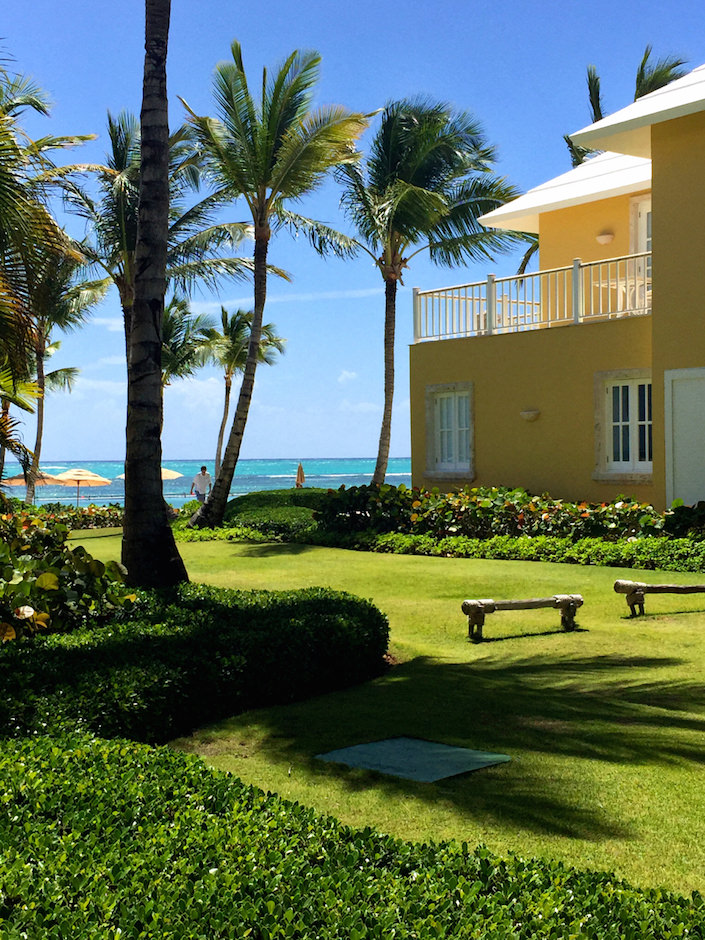 With lush lawns, beautiful plantings and exquisite private beach, it feels understated, naturally elegant and personal. Even check in was delightful in an Oscar de la Renta designed space as are all the villas, which I unfortunately couldn't visit since they were all occupied.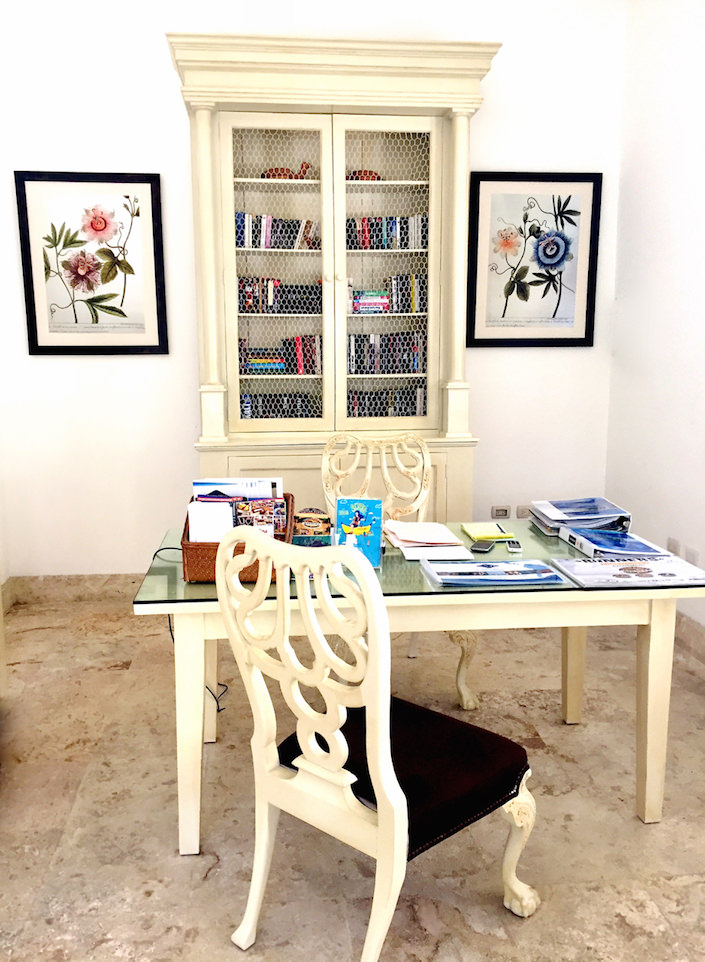 Service is the keynote at Tortuga Bay. From the moment you touch down at the Punta Cana airport, every detail is covered. A VIP service whisks you through customs into a private car for the short ride to the resort. You are then greeted by your personal villa manager who arranges everything for an effortless stay.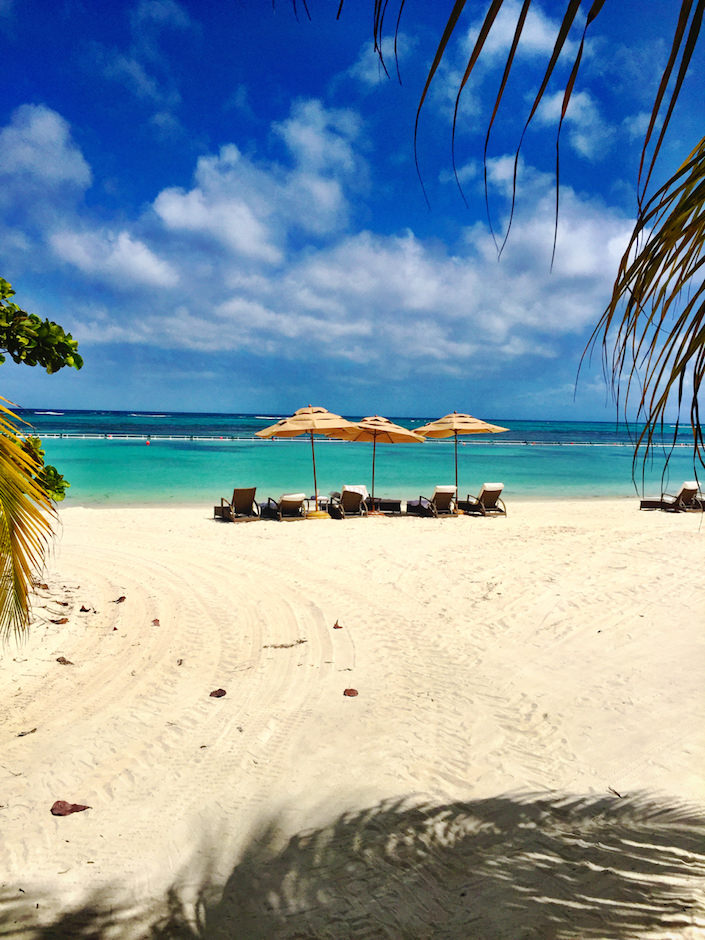 Guests stroll casually through the property on foot, on bike or in their personal golf cart. Children cavort on the lush lawns and white beaches. You can always take a break from the ocean and hang poolside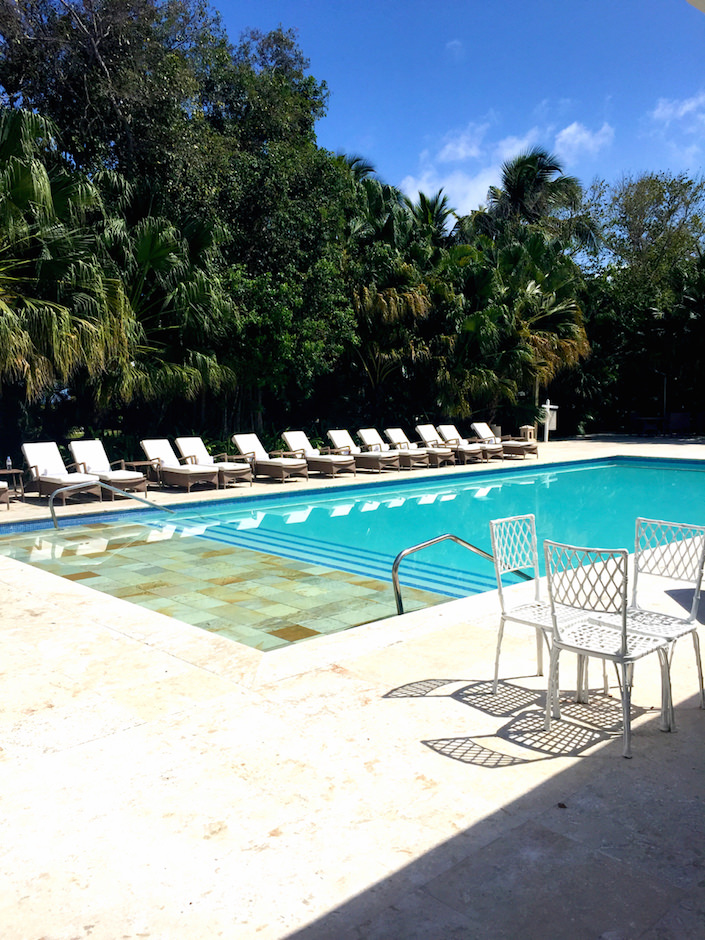 where you can then have a delicious lunch at Bamboo, like we did. Locally sourced food combined with Mediterranean touches make for a fusion of fresh and delicious offerings.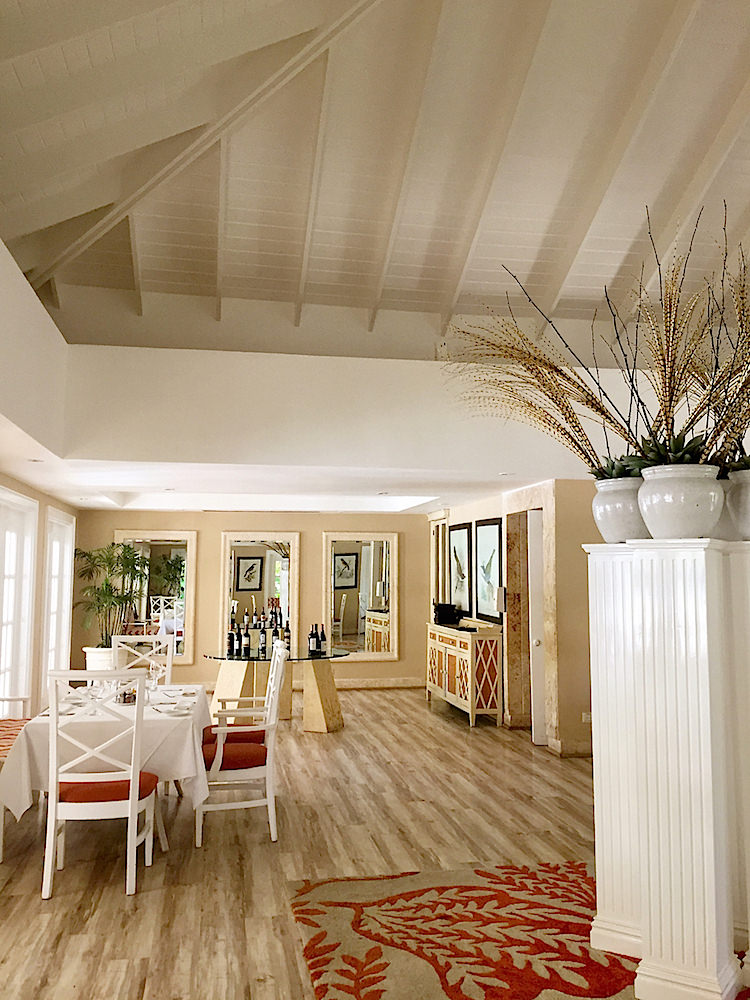 Since Oscar de la Renta was such an integral part of Tortuga Bay, the hotel is the only location worldwide to house an Oscar de la Renta resort boutique. Set unobtrusively among the villas, the shop presents a select assortment of fashion and home. While based architecturally on a seed house at George Washington's Mt. Vernon, it is made of the same Dominican coral stone seen in the much of Tortuga Bay.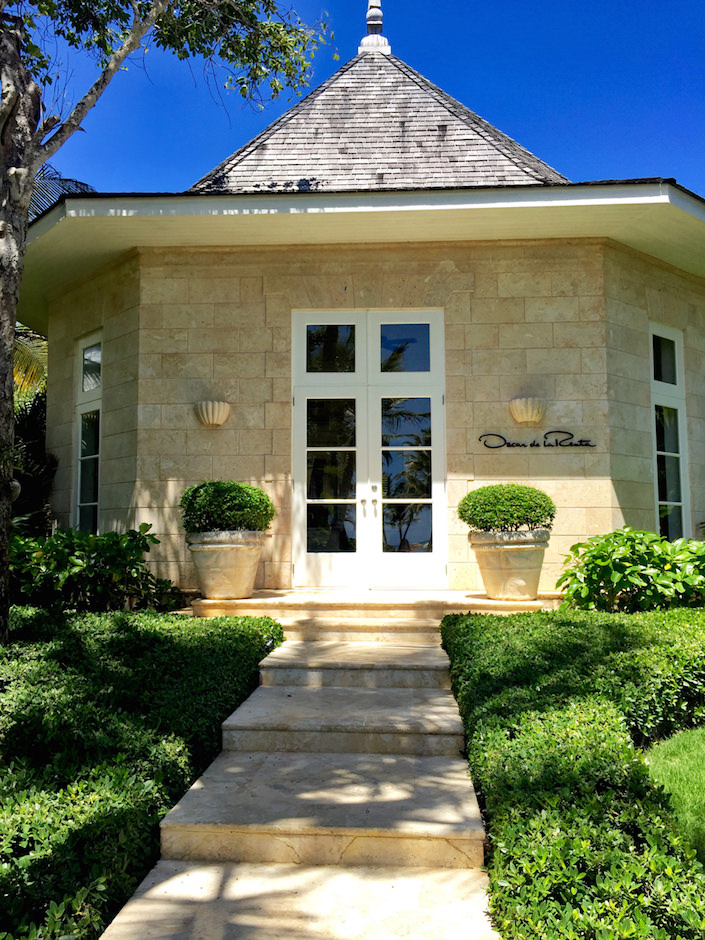 One of the Puntacana Resort signatures is their position as a leader in ecological preservation and education. Throughout the properties, there is a commitment to blending harmoniously with the natural surroundings as well as a conscious effort to be as environmentally friendly as possible with award winning recycling programs, reforesting and clean energy systems. Even on the golf course, Puntancana Resort was the first in the Caribbean to use pasapalum, a grass seed that can be watered with sea water.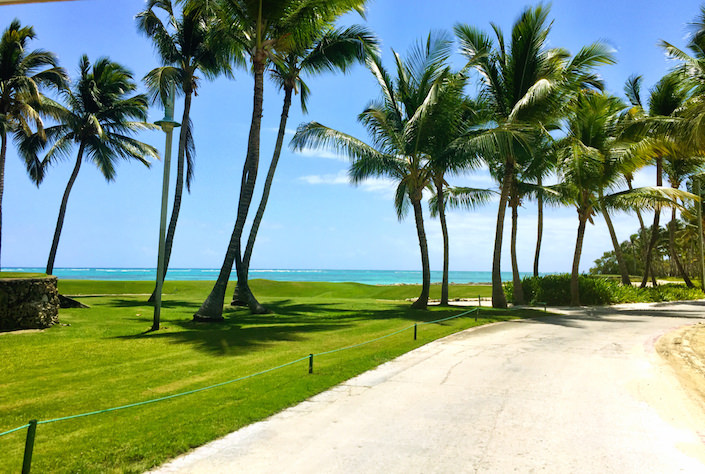 But the jewel in the crown is the Indigenous Eyes Ecological Park and Reserve. Encompassing over 1,500 acres, it is a private reserve used for both research and recreation.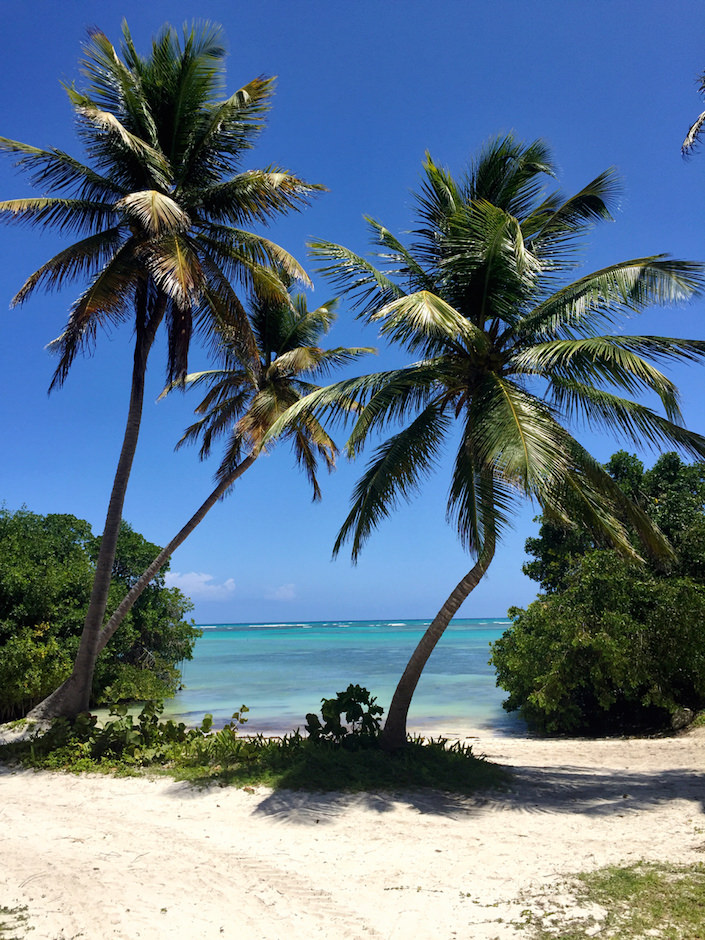 It is a walk or short golf cart drive from the hotel along the ocean.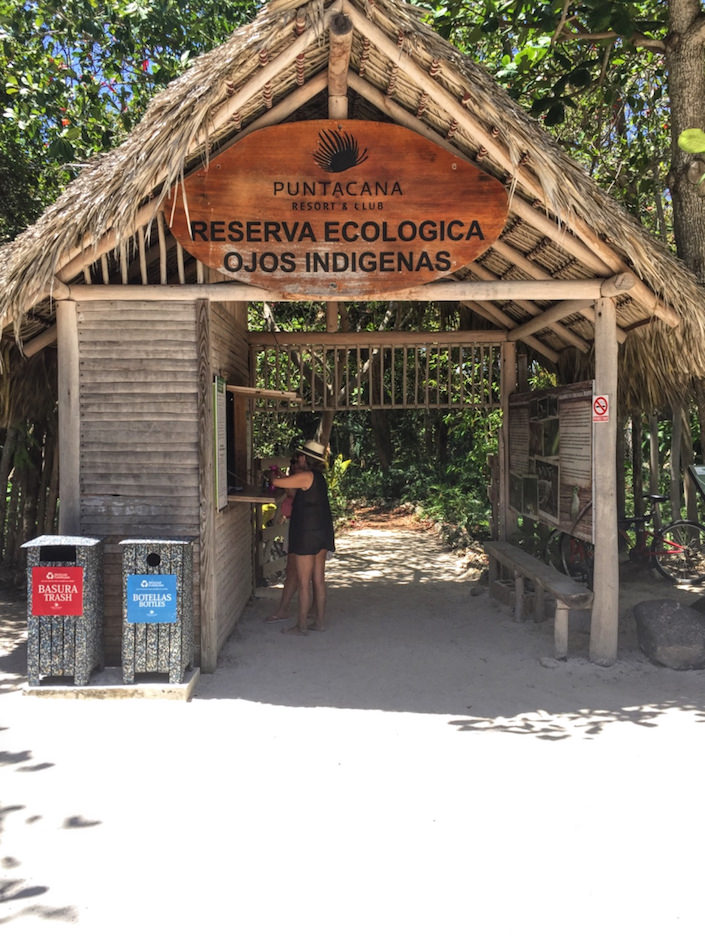 Walk along the network of shaded trails that lead to 12 freshwater lagoons where the water is so crystal clear it seems almost transparent. There are also habitat related exhibitions and attractions within the park from an iguana habitat to petting zoo and fruit tree garden.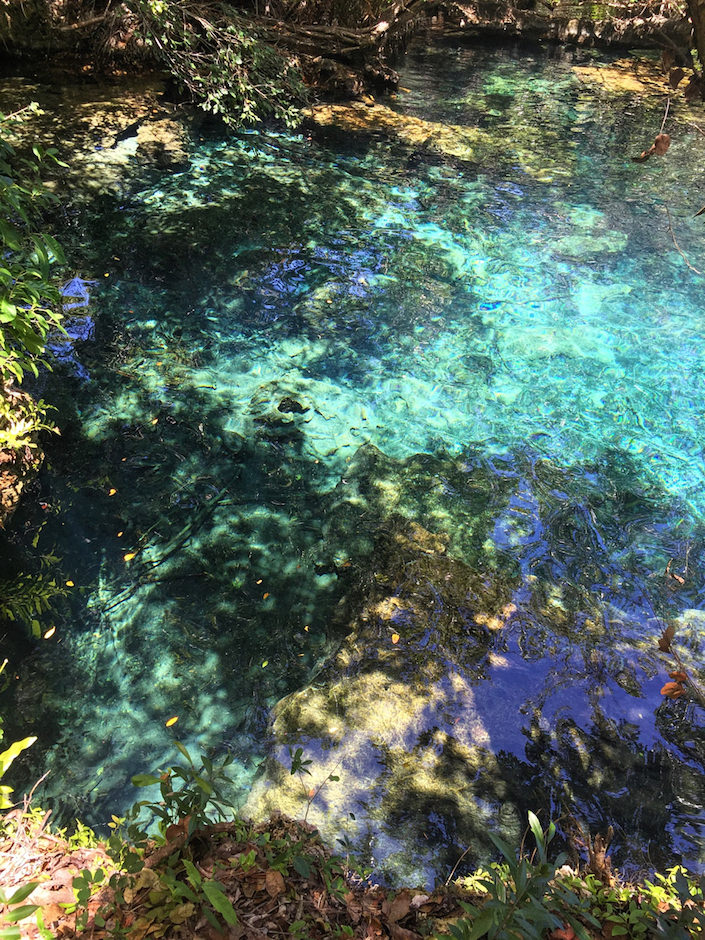 Back at the resort, Sarah took me to see Corales, a stunning section of private homes within Puntacana Resort & Club. This exclusive oceanfront community, where Oscar de la Renta, Julio Iglesias and Bunny Williams are homeowners (more about my visit to Bunny's beautiful Puntacana house, below, here)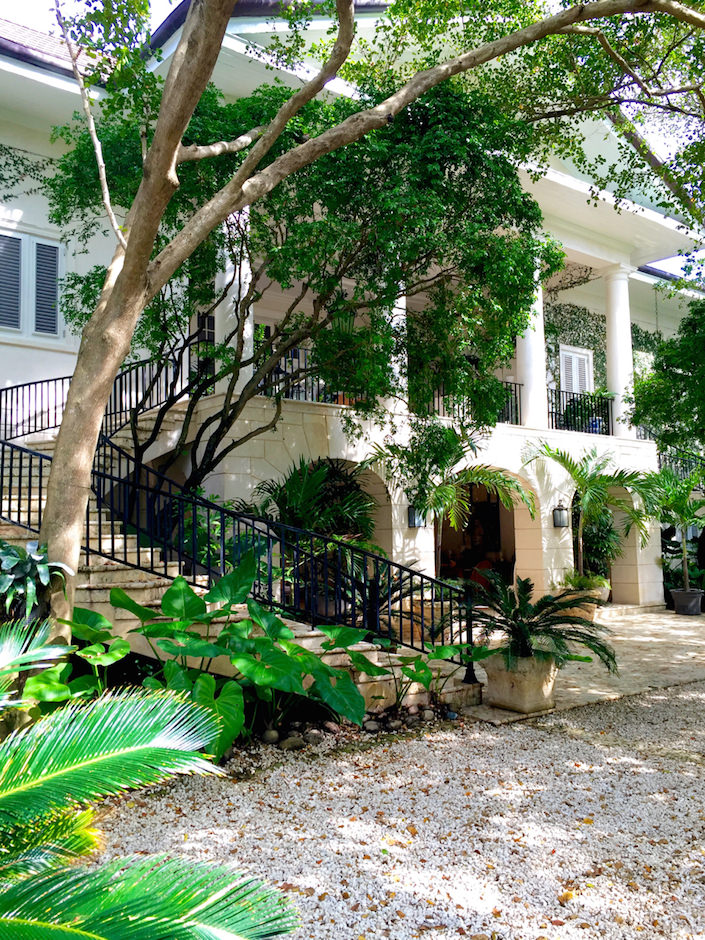 also includes, for those interested, a spectacular oceanside golf course, often ranked one of the best in the world. Even though I don't play, it was hard to ignore its magnificent setting.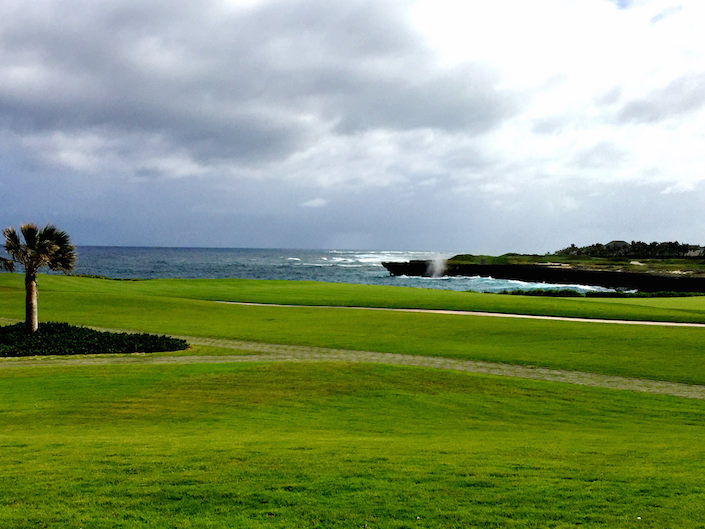 We finished our day with a visit to Playa Blanca, a beach front location with restaurant, bar, activities and entertainment.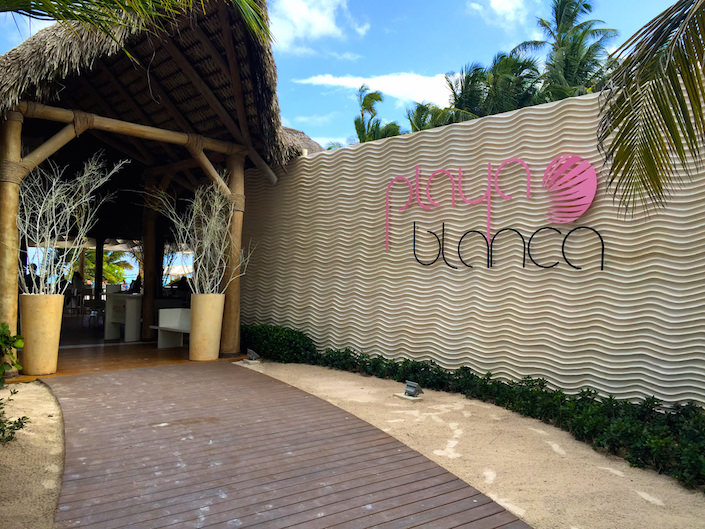 Set into the sand, it is a setting that captures the allure of this Caribbean destination.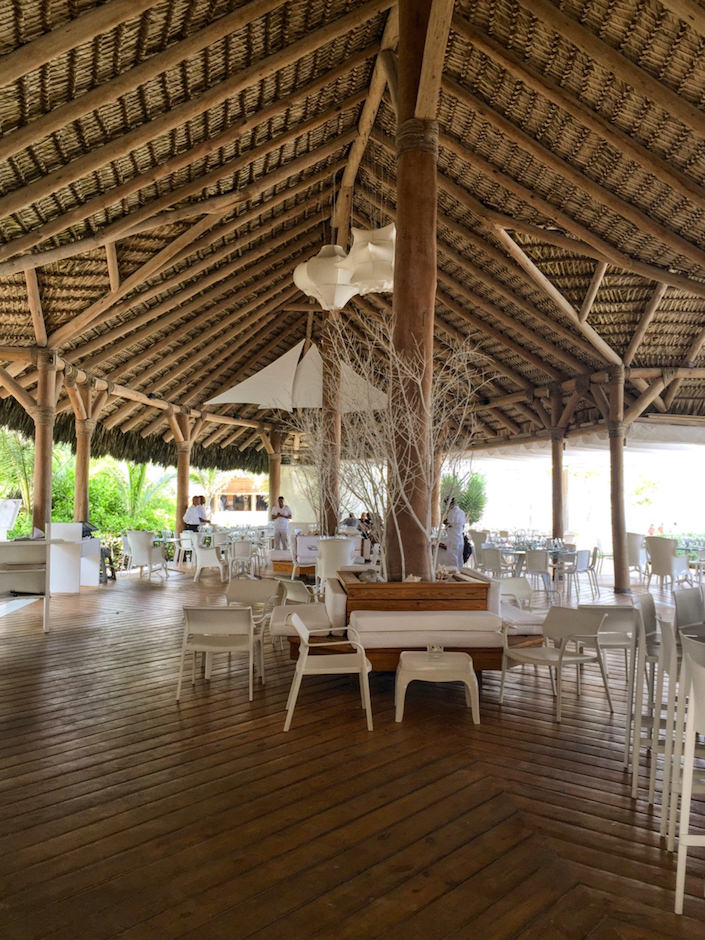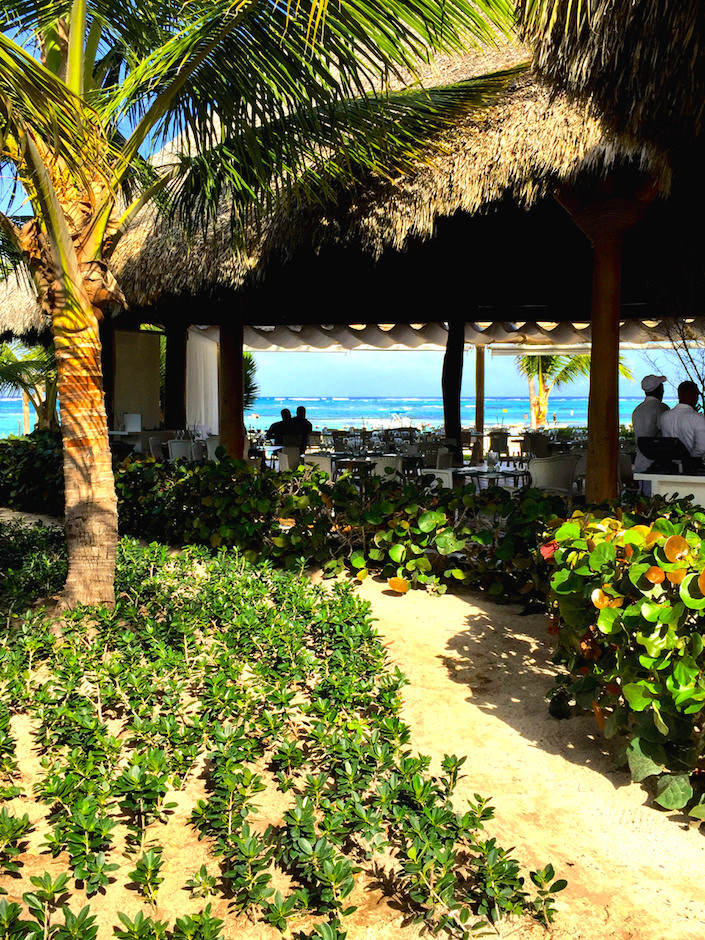 On the beach, you can relax, order a drink or take part in the many waterside activities.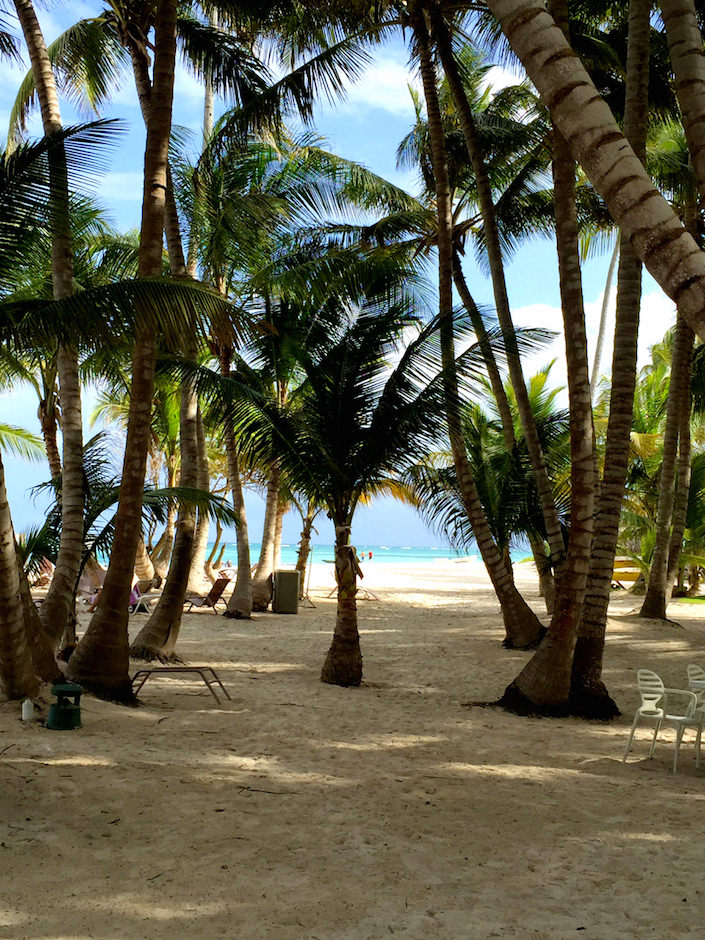 all photos by Stacey Bewkes for Quintessence
Puntacana Resort & Club really has something for everyone and yet, thanks to the separated venues, still feels private and personal. You can do as much or as little as you desire. Other than renting a private home in Corales, if I were to be a guest (hopefully someday), I would choose to stay at Tortuga Bay. Here it feels almost as if the world has stopped. Both of our time and yet also timeless, there is an air of carefree relaxation, laid-back luxury and supreme comfort. It's the calm, unhurried and beautiful recharge we all need!