This weekend is the last chance to see the 2015 Sotheby's Designer Showhouse. On Monday, April 20th, the auction will begin for the wonderful selection of antiques, decorative art and furnishings featured in the rooms. Although there unfortunately isn't enough time to feature each room in detail, I wanted to at least show how effectively the designers curated their spaces with individual and innovative visions for incorporating the auction items. Now that you know how easy it is to navigate the dedicated site for the show, you can use these photos in coordination with the property list in each space. So beginning today and through the weekend, I will share the remainder of the rooms.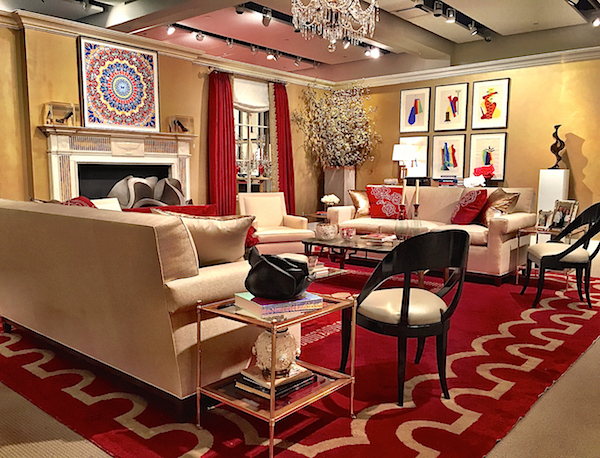 Cullman & Kravis chose the art deco carpet as a point of departure for their glamorous living room. Known for their creative incorporation of art and thoughtful combinations, often with meaningful relationships beyond the mere visual, the firm blended masterworks of many eras. A Damien Hirst screenprint and Yvonne Domenge sculpture, below, add bold color, scale and dimension. Above, a series of Man Ray collages and over the desk, two photos below, a Gerard Richter print seem appropriate and at home in their placement. With a flexible floor plan, the room functions comfortably on many levels, as well as for a couple, family or entertaining. And of course it isn't a CK room without the addition of bowls of candy!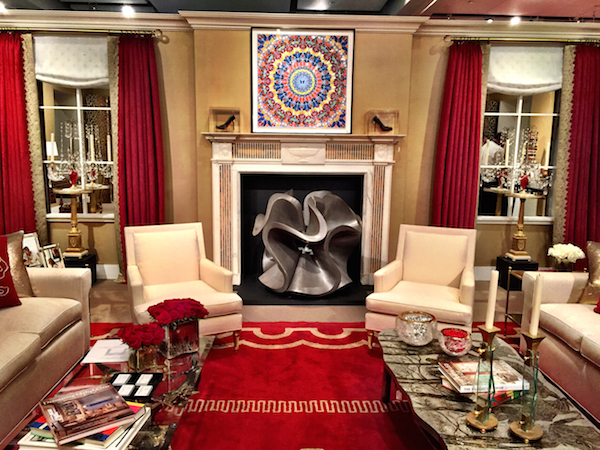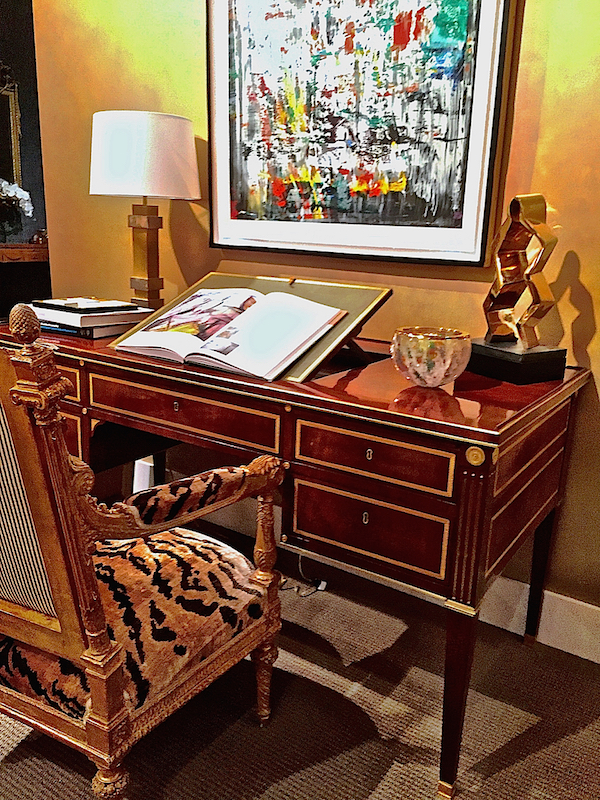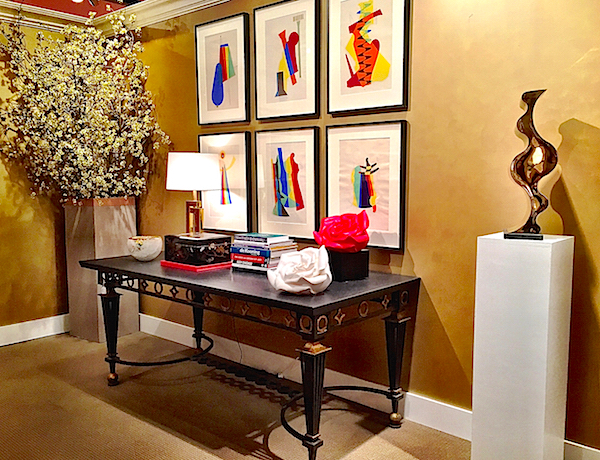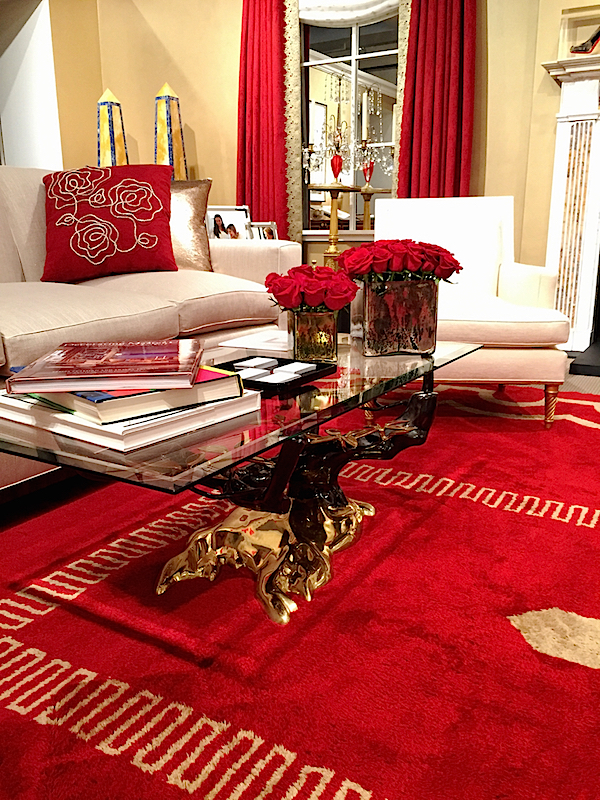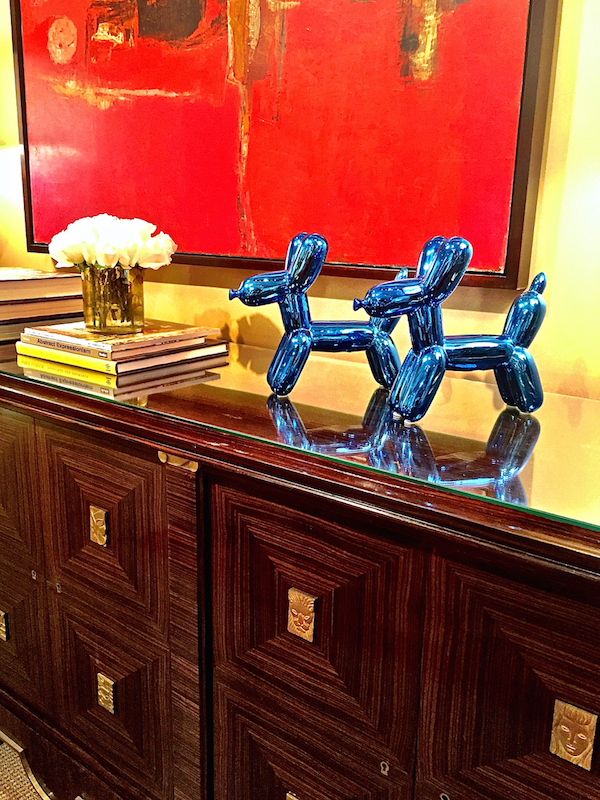 Ashley Darryl's exuberant breakfast room is a perfect lesson for young collectors. Here bold pattern mixing and combinations of period pieces with contemporary art yield a fresh and comfortable room. Modern classics like the two large Sol Lewitts and Wayne Thiebaud's Paint Cans enliven the mix with an Ole Wanscher sideboard, neoclassical style Italian chairs and a fabulous Chinese Export lacquer cabinet.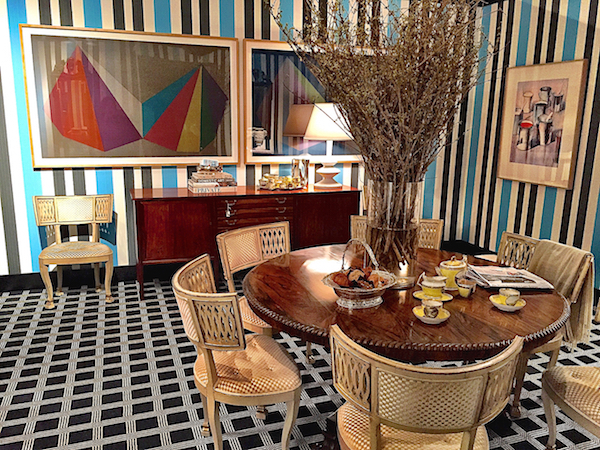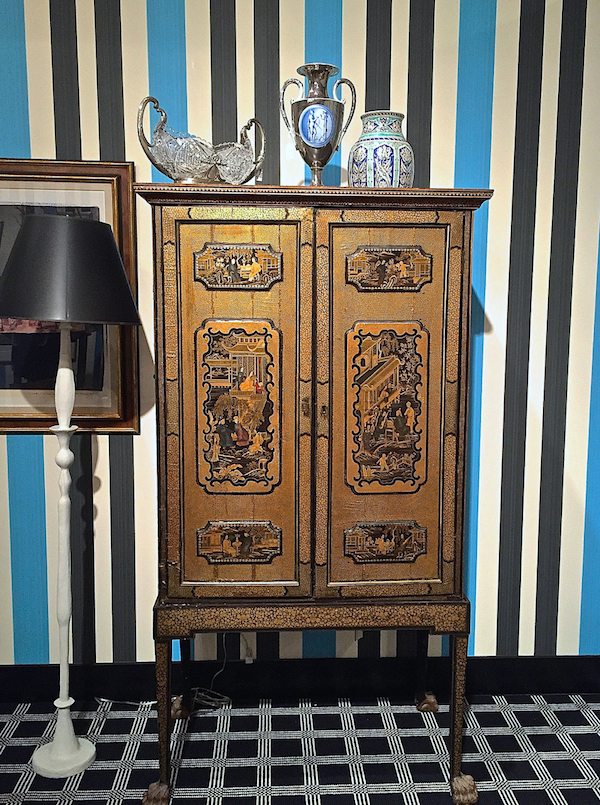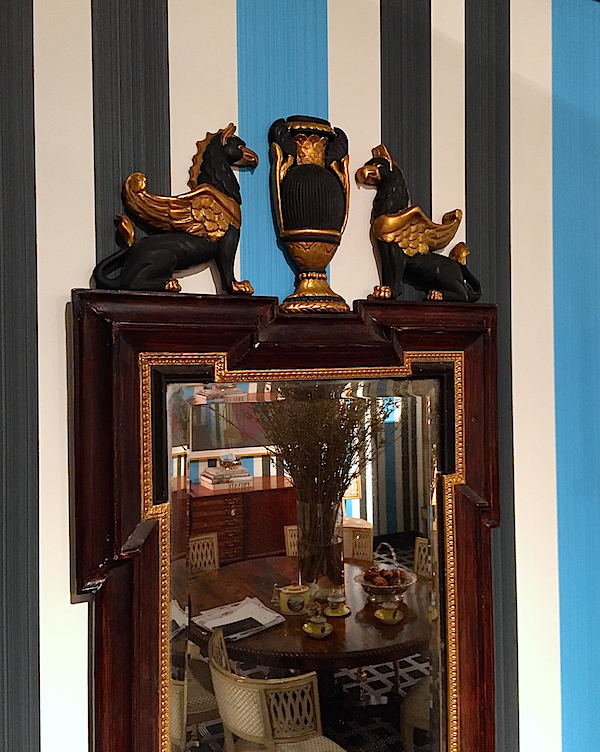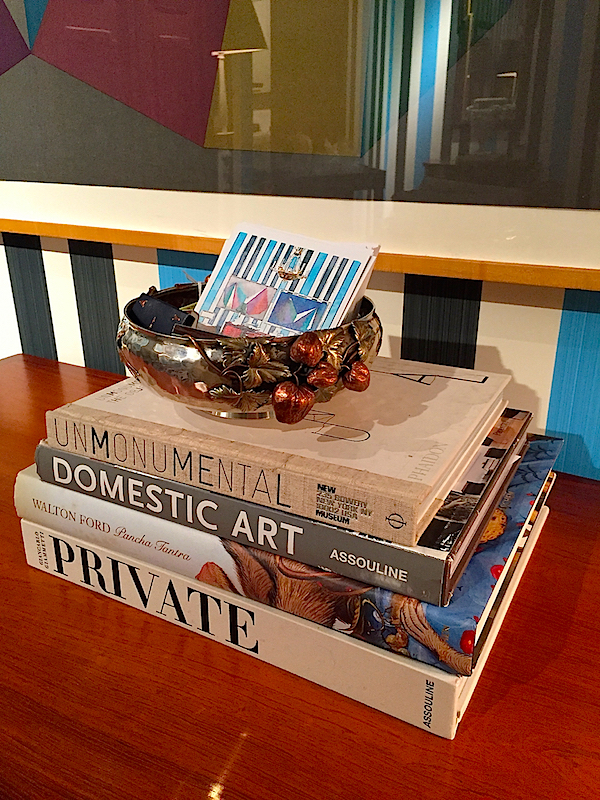 Meredith Ellis' inviting sun room proves that pretty is back with a timeless mix. Within a nature-inspired palette of pale greens, the space is an effortless mix of auction picks and contemporary fabrics and furnishings. Pintura Studio fabrics on the sofa and Quadrille for the curtains, Bunny Williams' marble coffee table and Christopher Spitzmiller lamps look right at home with a William IV sofa table, a Swedish rococo bench, neoclassical marble console and set of botanical engravings in charming painted frames – all on a soft hued Oushak rug.